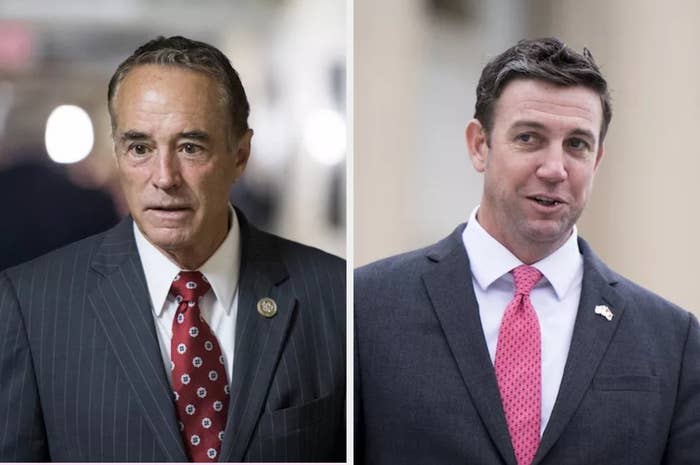 Republican Congressman Duncan Hunter of California has won reelection despite being indicted on charges that he and his wife used more than $250,000 in campaign funds on vacations and for other personal purposes.

Prosecutors say the expenses included vacations to destinations like Italy and Hawaii. Hunter and his wife, Margaret, are also accused of using more than $250,000 in campaign funds to pay for their child's school tuition and dental procedures.
Hunter also allegedly spent campaign money on five individuals with whom he was having a "personal relationship," according to the indictment.
Meanwhile, Hunter's Republican colleague in New York, Rep. Chris Collins, held a narrow lead in his race despite also being indicted earlier this year on separate charges involving insider trading. His Democratic challenger, Nate McMurray, has already called for a recount.
The House Ethics Committee voted in September to investigate both congressmen.
In all, Hunter and his wife face 60 counts, to which they have pleaded not guilty. As a result, House Speaker Paul Ryan temporarily removed Hunter from his committee roles, including his spot on the Armed Services Committee.
His Democratic opponent in the San Diego–area district that has historically gone red was 29-year-old Ammar Campa-Najjar.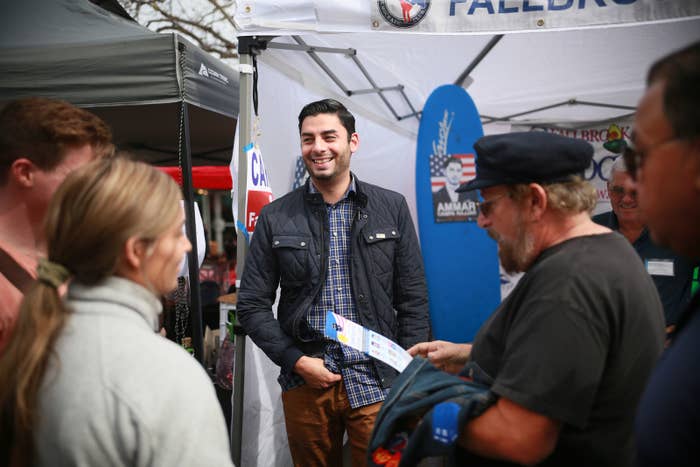 As the race tightened leading up to Election Day, Hunter's campaign began releasing attack ads against Campa-Najjar, including one that stated the Democrat was "working to infiltrate Congress" and alleged that he was being supported by the Muslim Brotherhood.
Campa-Najjar, who was born to a Palestinian father and Mexican mother, converted to Christianity years ago.

"He changed his name from Ammar Yasser Najjar to Ammar Campa-Najjar. So he sounds Hispanic. ... That is how hard, by the way, that the radical Muslims are trying to infiltrate the US government," Hunter said at a campaign event, NPR reported.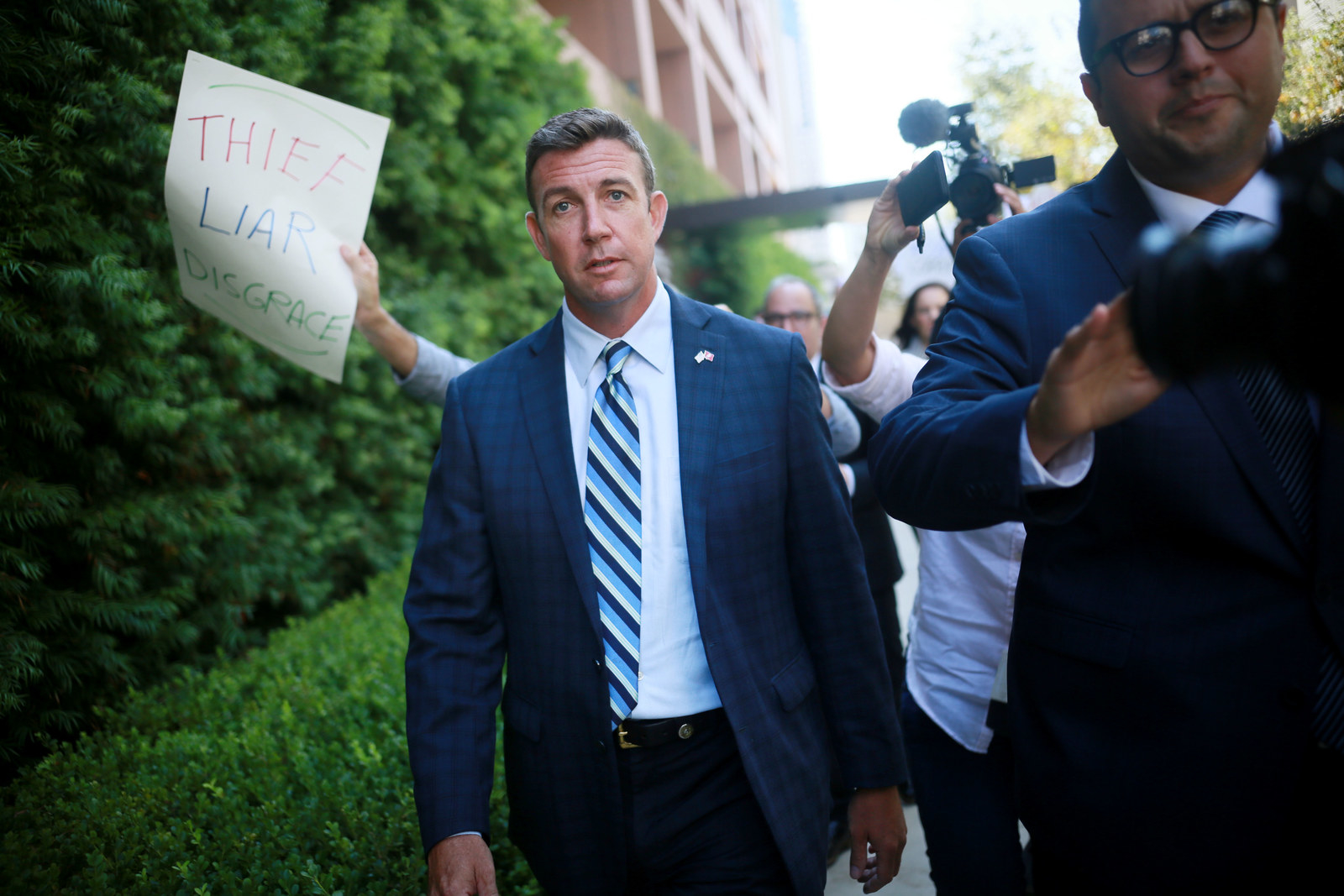 Campa-Najjar, a former public affairs officer at the Labor Department under the Obama administration, raised over $3 million in his campaign to unseat Hunter. Hunter raised just over $1 million.
In New York, Collins, an early supporter of then-candidate Donald Trump, faces charges that he learned of nonpublic information regarding the results of a drug trial by Australian pharmaceutical company Innate Immunotherapeutics.
It is alleged that Collins, who is also a board member of the pharmaceutical company, passed the information to his son, who subsequently made trades based on insider information.
In August, Collins turned himself in and pleaded not guilty before being released on $500,000 bail.
"I look forward to being fully vindicated and exonerated," Collins said at a news conference after his plea. "I will mount a vigorous defense to clear my name."
At the time, Collins said he would end his reelection campaign to focus on fighting the charges. Just over a month later, he announced he would remain in the race after all, surprising state Republicans.
The Democratic Congressional Campaign Committee showed little interest in Collins' challenger McMurray, until Collins was arrested in August, later offering McMurray digital marketing assistance and help finding a new campaign manager, NBC News reported.
Collins' narrow lead prompted McMurray to concede. However, just two hours later, he called for a recount.

"The recount will happen," he said. "We will make sure every vote counts. It will take a few days to get the machines back. The margin is tight. Let's finish this fight. It's not over yet," McMurray tweeted Wednesday morning.