She Feuded With Florence Pugh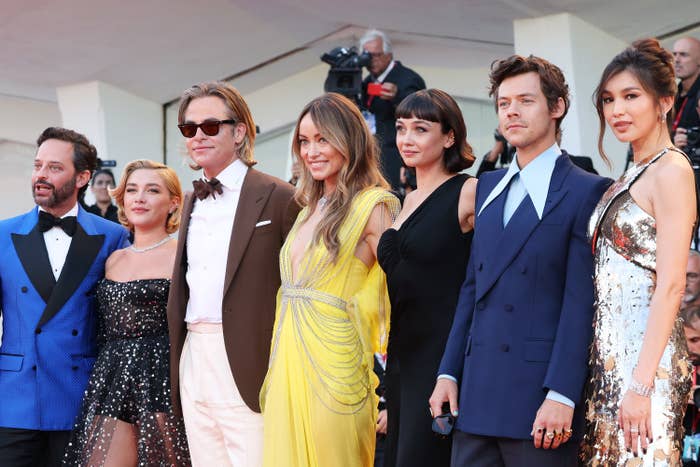 It's not extreme to say that the evident feud between Olivia Wilde and Florence Pugh was one of the defining pop culture stories of 2022.
When Florence was cast as Alice in Don't Worry Darling in April 2020, she gushed on social media about how excited she was, even describing Olivia, the director, as her "idol." It was thanks to this initial enthusiasm that fans were quickly able to detect that something had gone awry last year when Florence barely acknowledged the project on her socials once filming had wrapped.
As the movie's September 2022 release date edged closer, it soon became evident that Florence and Olivia weren't seeing eye-to-eye when fans noticed they appeared to directly contradict one another in interviews.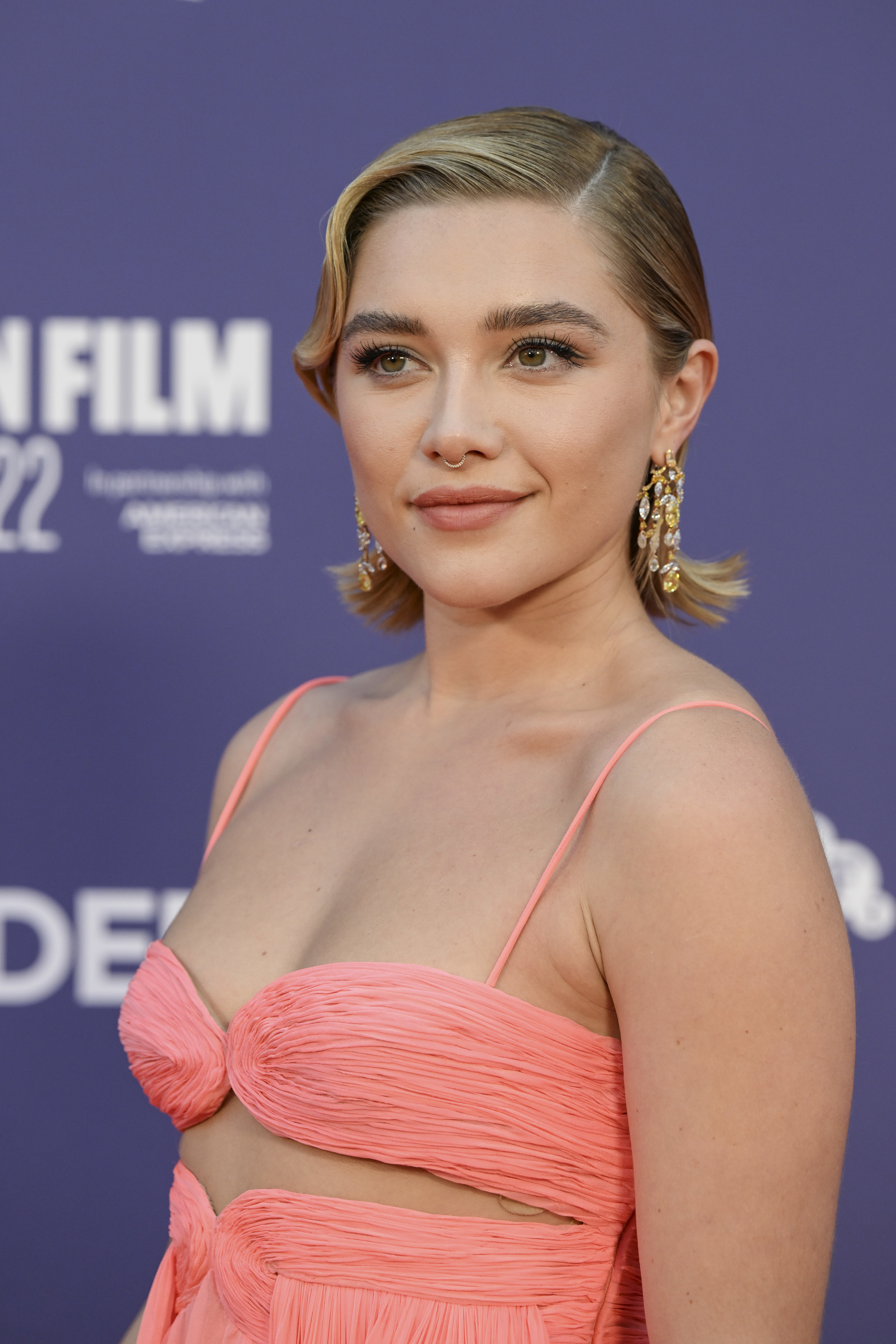 In December 2021, and again in August, Olivia made a point of emphasizing the film's sex scenes, at one point telling Variety that sex was "integral" to the story. On the contrary, Florence pushed back against this idea, explaining to Harper's Bazaar that she didn't become an actor only to be "reduced" to her sex scenes.
Another important strand to the feud is that Olivia claimed that she fired Shia LaBeouf — who was subsequently replaced by Harry Styles — from the movie out of duty to Florence, who she wanted to ensure was "safe" and "supported" on set.
But when Shia publicly refuted this claim, he backed up his argument by sharing a video of Olivia begging him to reconsider while patronizingly referring to his costar as "Miss Flo." Shia's exposé only bolstered rumors of a feud between Florence and Olivia, with many people questioning the director's original story.
And while Olivia attempted to brush the feud off by saying it was merely a case of the media pitting two women against one another, reports surfaced that Florence had "severely limited" her press commitments for the movie.
When the world premiere rolled around at the Venice Film Festival in September, Florence decided against attending the press conference — something that was initially put down to scheduling conflicts. But as the press conference got underway, Florence decided to post a shady — and now iconic — video of herself wandering the Italian streets with an Aperol Spritz. And when everyone took to the red carpet later that day, the awkwardness was palpable, as Olivia and Florence were separated by their castmates in every photograph.
Since then, Olivia has called reports of a rift "baseless gossip." Meanwhile, Florence is yet to address it at all.
She Dealt With Intense Custody Drama With Jason Sudeikis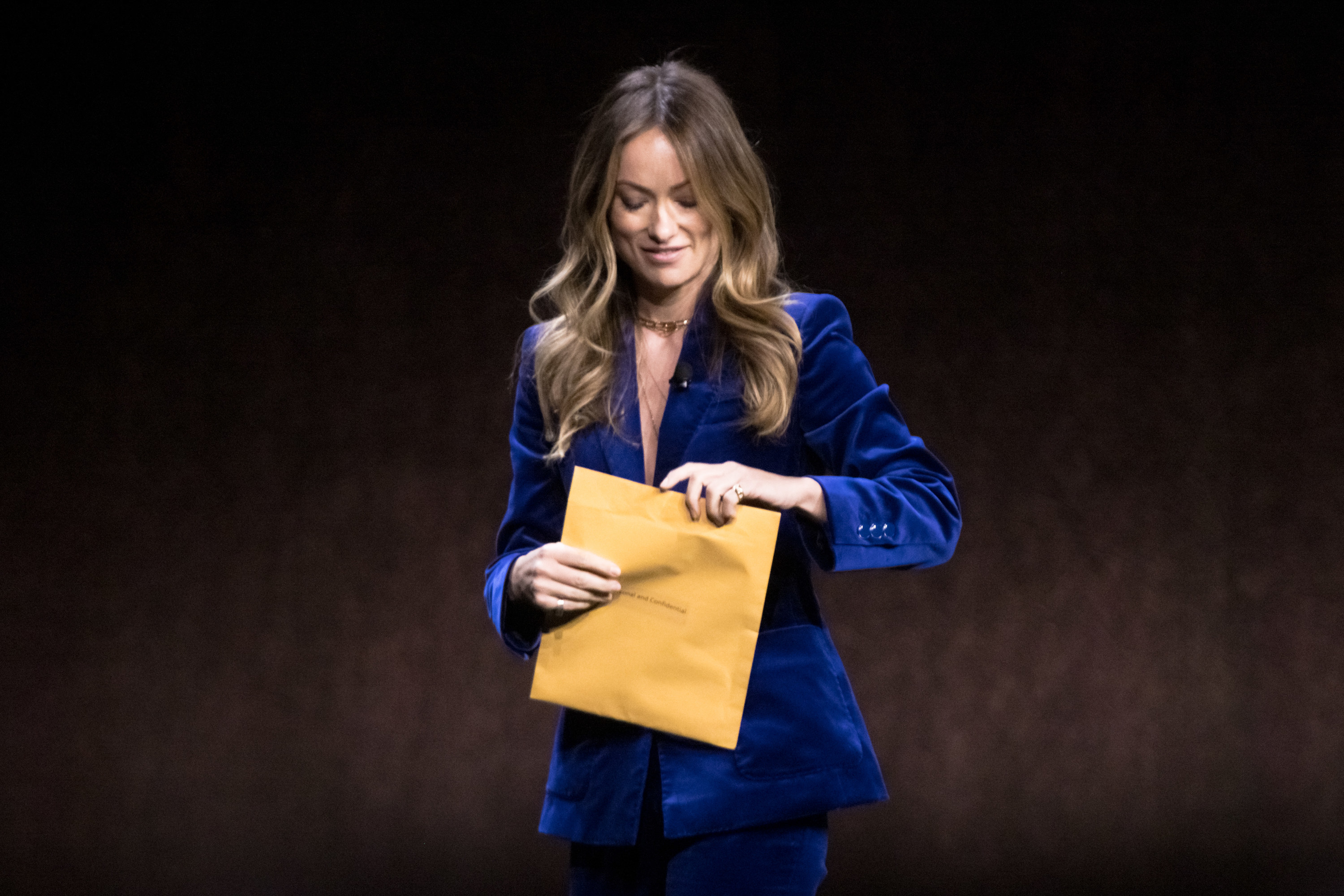 Olivia and Jason Sudeikis announced their breakup back in November 2020. But in April last year, we got a sense of just how contentious things were behind closed doors when Olivia was served custody documents onstage at CinemaCon.
The awkward moment unfolded in front of more than 4,000 industry executives when a person interrupted Olivia's presentation and handed her a mysterious manilla envelope, which she proceeded to open onstage. After video footage of the moment went viral, a representative for Jason said he had "no prior knowledge" that Olivia would be served in such a public environment.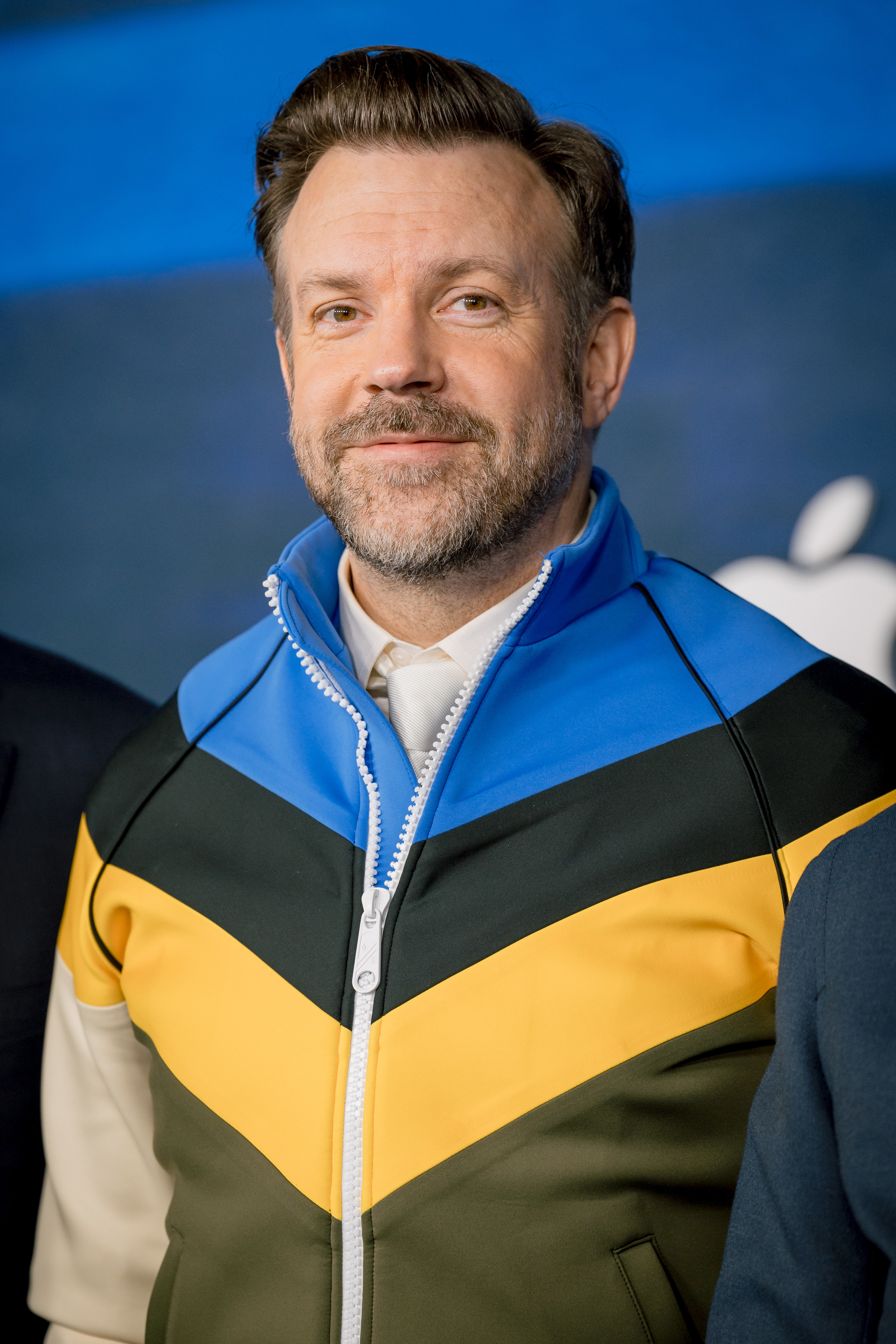 For context, their custody battle privately kicked off six months prior to this in October 2021, when Jason filed a petition in New York City asking for their children — Otis and Daisy — to be based there. This conflicted with Olivia's request for the kids to live between Los Angeles and London, where her new partner Harry Styles was based.
When Jason's petition was ultimately dismissed in July 2022, legal filings revealed that Olivia believed her ex had orchestrated the CinemaCon stunt to embarrass her. In response, Jason said that "the process server had only done her job" but that he "deeply" regretted how it unfolded.
A month later, Olivia addressed the CinemaCon moment for a second time during an interview with Variety. Speaking about Jason more scathingly than ever before, she told the outlet that serving her publicly was a "vicious" attempt to "sabotage" her moment and must've "required forethought."
And the custody battle didn't end there. After Olivia filed a petition to "determine parental relationship in Superior Court of California," Jason attempted to have the entire case relocated to New York. The request was ultimately unsuccessful, and a New York magistrate ruled in March that the case should be heard in California.
This milestone proved just how contentious things had become between the pair. On March 24, after Jason lost his case, sealed legal documents emerged including claims from Olivia's lawyers that Jason's request to relocate was an attempt to "litigate" her "into debt."
Despite Olivia and Jason being photographed looking cordial with their kids in January, the leaked documents indicated that the dynamic between the exes was anything but friendly, with Olivia accusing Jason of acting in "bad faith" throughout their entire custody battle.
She Feuded With Shia LaBeouf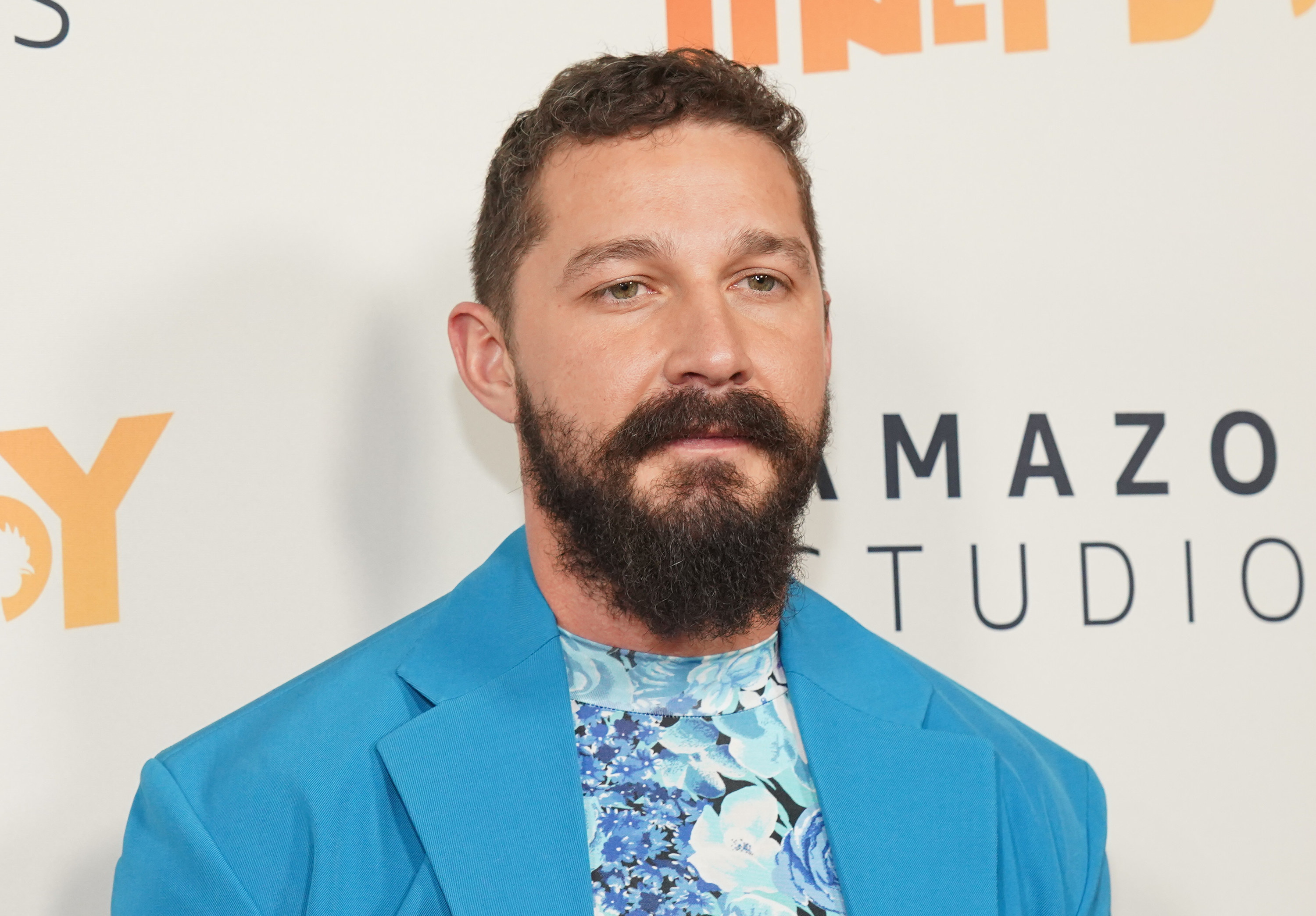 We already touched briefly on Shia LaBeouf's involvement in the Don't Worry Darling drama. However, the feud between Shia and Olivia is so messy that it truly deserves a mention of its own.
Shia was initially cast to play the role of Jack in April 2020. But just five months later, it was reported by Deadline that scheduling conflicts had caused Shia to step away from the project, and that Harry Styles would take his place.
In December that year, Shia was accused of physical, mental, and emotional abuse in a lawsuit by his ex-girlfriend FKA Twigs. Olivia publicly supported FKA Twigs at this time, and later that month, Variety published reports that Shia was fired from his part in Don't Worry Darling because he was "not an easy guy to work with." By February 2021, Olivia appeared to confirm that this was the case, saying during an interview that she had a strict "no assholes" policy on set.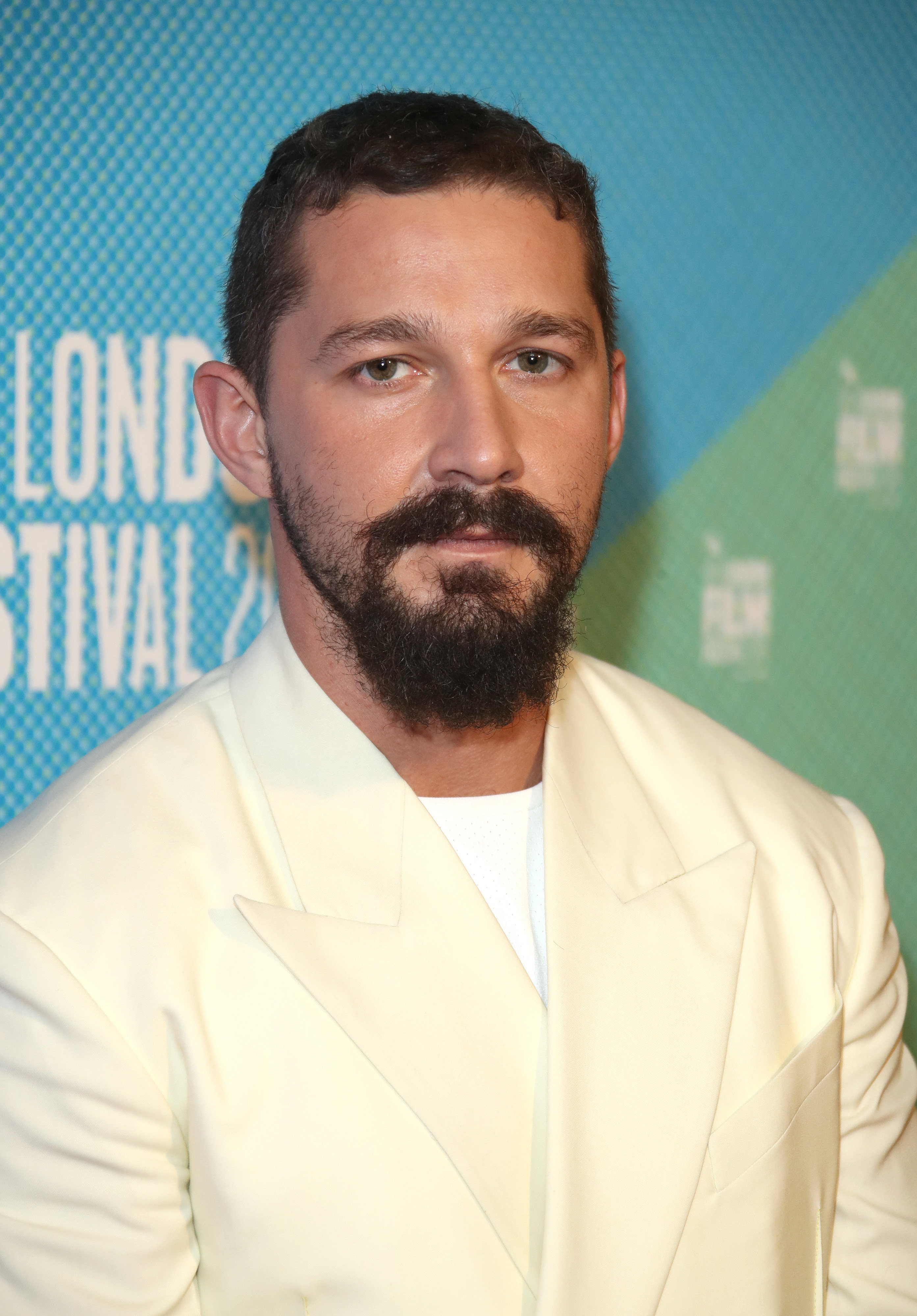 As promotion for the movie got underway in 2022, Olivia publicly addressed why she chose to replace Shia, telling Variety in August that he had a "combative" process that didn't align with the "incredibly supportive" energy she required on set. Olivia acknowledged the allegations that came to light after his dismissal and said she was "wishing him health and evolution" as someone who believes in "restorative justice."
Two days later, Shia hit back at Olivia's comments with a scathing exposé, claiming that he wasn't fired at all. He provided extensive receipts to Variety, including screenshots of text messages between himself and Olivia that appeared to dispute her version of events. Shia also shared a video that Olivia reportedly sent him on Aug. 19, 2020 — two days after he informed her he'd quit the movie — in which she says she's "heartbroken" by his decision and not ready to give up on him.
Variety also published two emails that Shia said he sent to Olivia after her recent claims. "You and I both know the reasons for my exit," he wrote. "I quit your film because your actors and I couldn't find time to rehearse."
Despite all this, Olivia continued to maintain that she fired Shia after Florence said she was uncomfortable working with him. "I'm like a mother wolf. Making the call was tricky, but in a way he understood," she told Vanity Fair in September last year. Addressing the contradictory leaked texts, Olivia said the situation was "much more nuanced than can be explained in private texts released out of context," but she made no mention of the video.
In response to her counterclaim, Shia told the Hollywood Reporter: "It is what it is — every blessing to her and her film."
A Former Nanny Claimed That She "Left" Jason Sudeikis For Harry Styles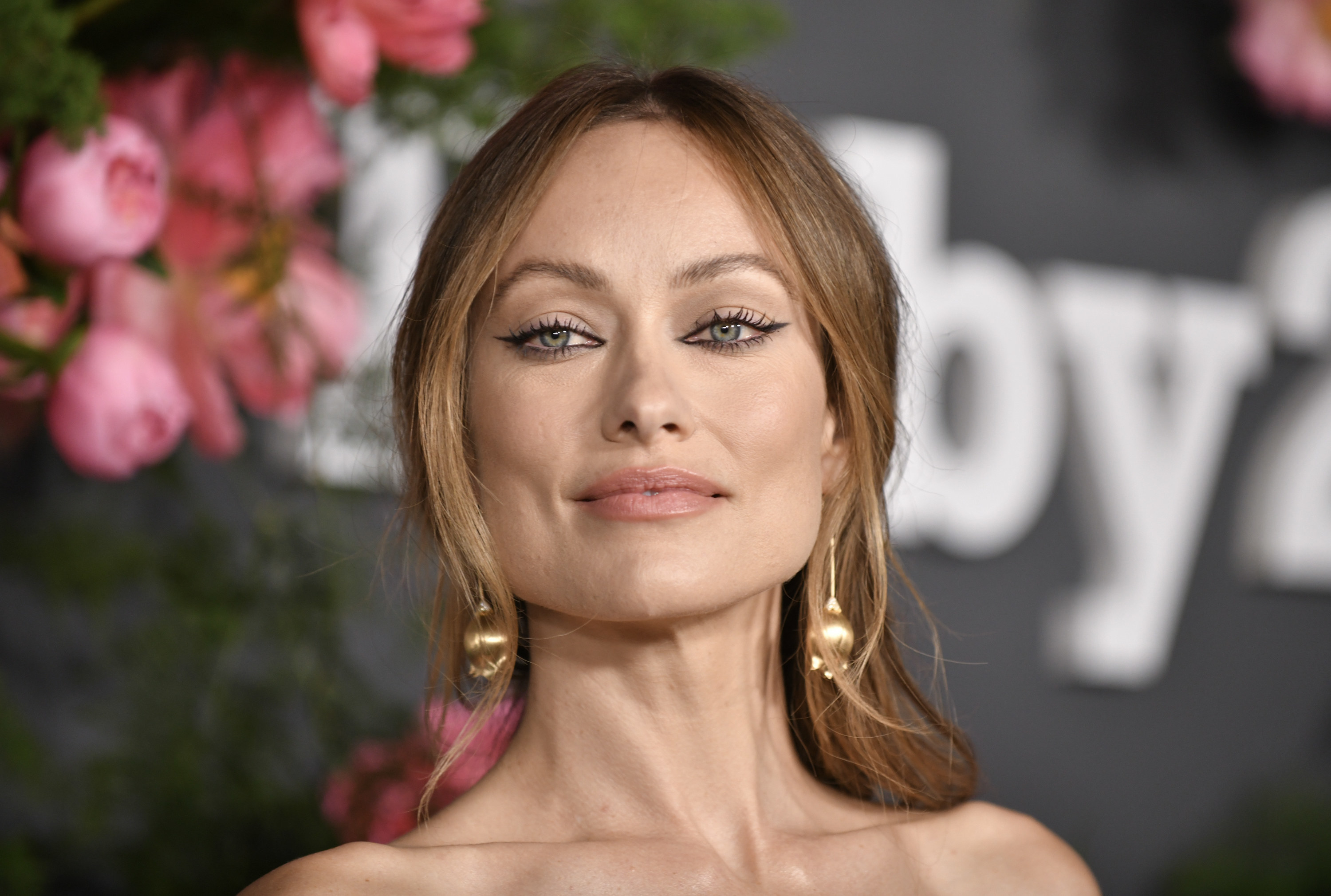 Despite their legal battle, Olivia and Jason were forced to put on a united front in October when their former nanny aired a number of claims about the demise of their relationship.
For context, Olivia was linked to Harry in January 2021, just two months after her split from Jason was reported. The relatively small window of time — and the fact that Olivia met Harry while she and Jason were believed to still be together — caused some fans to speculate that there'd been some crossover between the two relationships.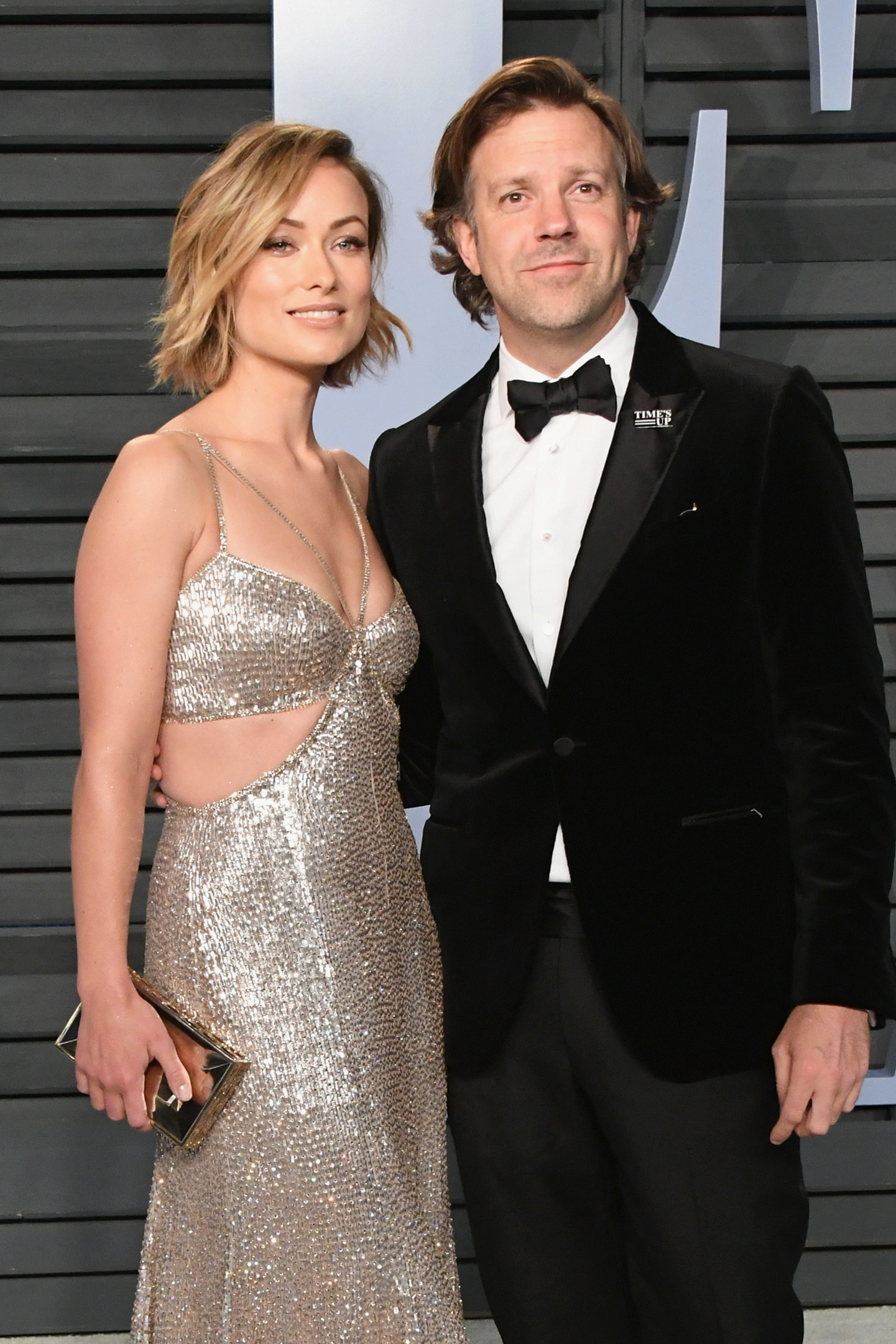 For her part, Olivia has maintained that her relationship with Jason "was over long before" she even met the singer, telling Vanity Fair in September that reports she "left Jason for Harry" were "completely inaccurate."
Well, a month after she made these comments, a nanny who claimed to have worked for the couple around the time of their split did an interview alleging that Olivia "left" Jason for Harry.
Armed with a number of alleged text messages from the exes, the nanny claimed that Olivia didn't officially end her relationship with Jason until Nov. 8, and that Jason was left "brokenhearted" after discovering the full extent of Olivia and Harry's affair by reading their texts on an Apple Watch.
Memorably, the nanny also recalled a specific occasion at the couple's LA property when Jason was allegedly so upset after seeing Olivia prepare a salad for Harry using her "special dressing" that he "went outside and lay under her car" so she wouldn't be able to go and see him.
The claims from the interview — specifically the salad anecdote — caused a frenzy online, to the point where Olivia and Jason issued a joint statement slamming the "false and scurrilous accusations." However, shortly after vehemently refuting the claims alongside Jason, Olivia added fuel to the fire by uploading the recipe for her "special dressing" to her Instagram story, which left fans even more confused than before.
She Went Through Another Public Breakup While Still Navigating Her Last One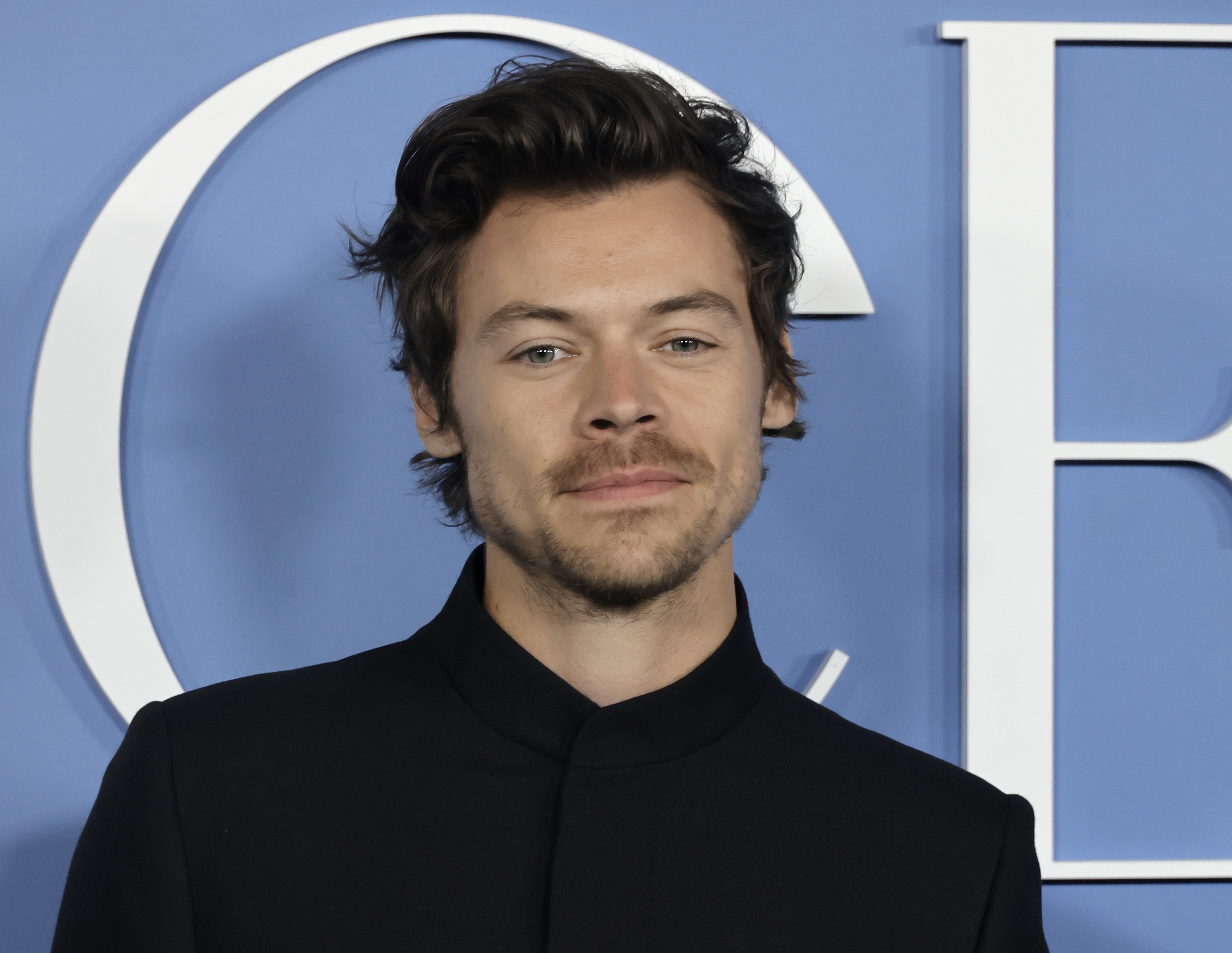 Exactly a month after issuing a statement regarding the demise of her previous relationship, it was reported that Olivia's current romance was over as well.
A source informed People on Nov. 18 that Harry and Olivia were "taking a break" after nearly two years together, citing distance and busy schedules as the reasons for their split. The breakup itself seemed fairly straightforward for both parties, with Harry continuing on with his tour and Olivia stepping right back into the public eye in the days that followed.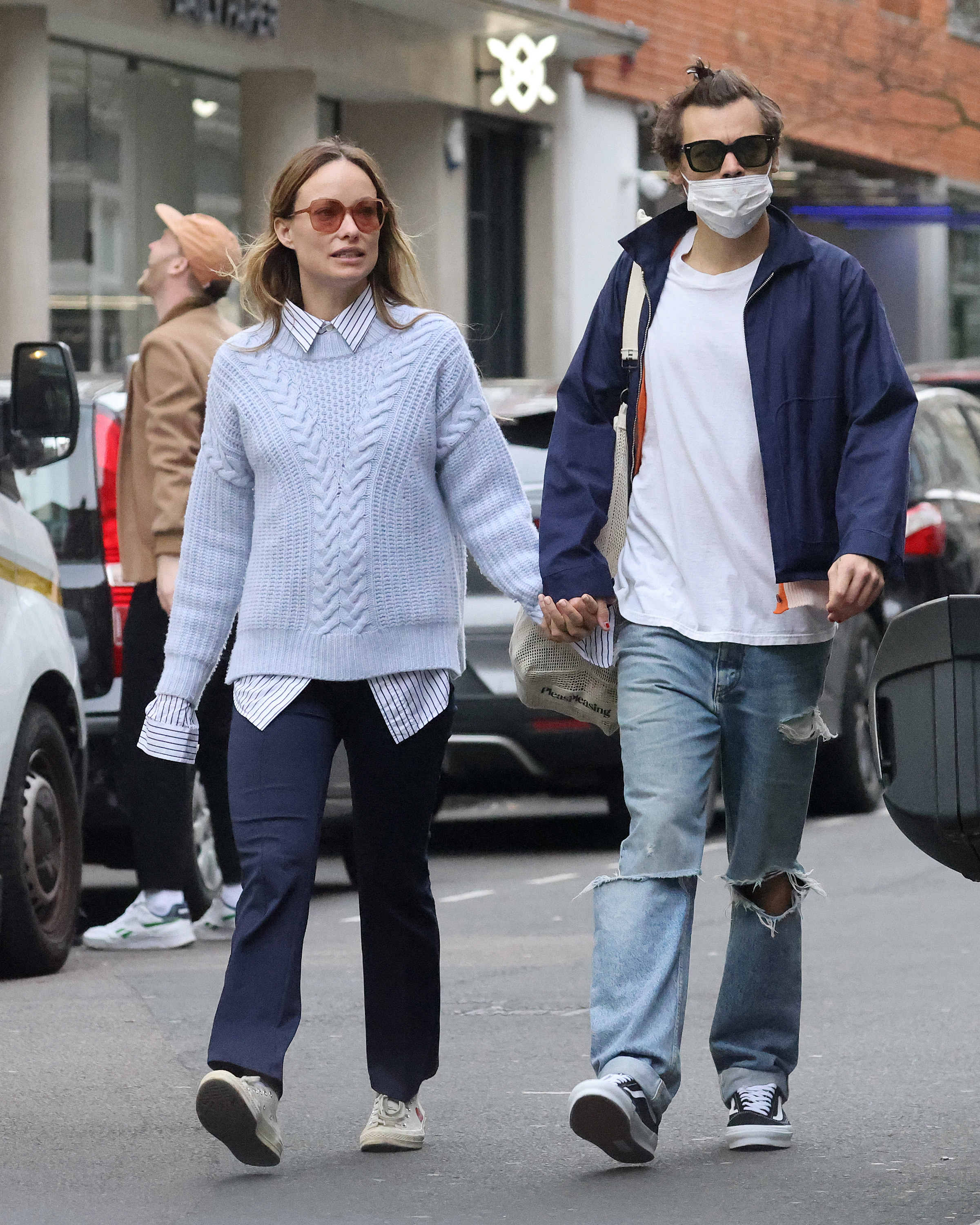 Interestingly, it's been reported that Harry and Olivia's breakup worked wonders for her coparenting dynamic with Jason too. A source told Entertainment Tonight that the exes' relationship became "easier" now that she was "focusing all her energy on her kids and family" — since the split, Jason and Olivia have also been photographed together more times than they have in the past year.
And while Olivia and Harry appear to have had a fairly clean break, it didn't stop her from getting pulled back into the conversation last month when Harry was seen kissing Emily Ratajkowski in Japan.
Olivia and Em Rata were previously believed to be "friendly" and had even been photographed hanging out at an Oscars afterparty on March 12, just days before the supermodel was linked to Harry. So, it wasn't long before source quotes surfaced claiming that Olivia felt betrayed by Emily's move on her ex.
However, it seems that Olivia has decided to stay quiet on the matter for now — perhaps in hopes of making the next 12 months a little less chaotic than the last.