Throughout her six-year marriage to Kanye West, who is now legally known as Ye, it was no secret that Kim Kardashian was her husband's ultimate fashion muse — particularly when it came to his own label.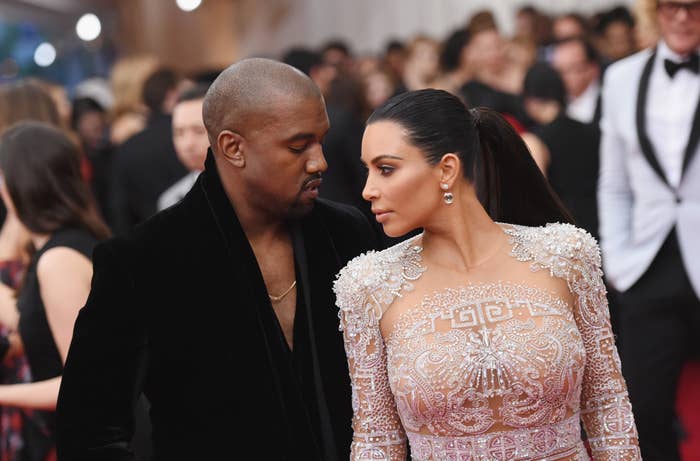 At the height of Yeezy's success, Kim was rarely spotted not wearing the brand's earth-toned designs, to the point where she was widely credited with boosting its mainstream success.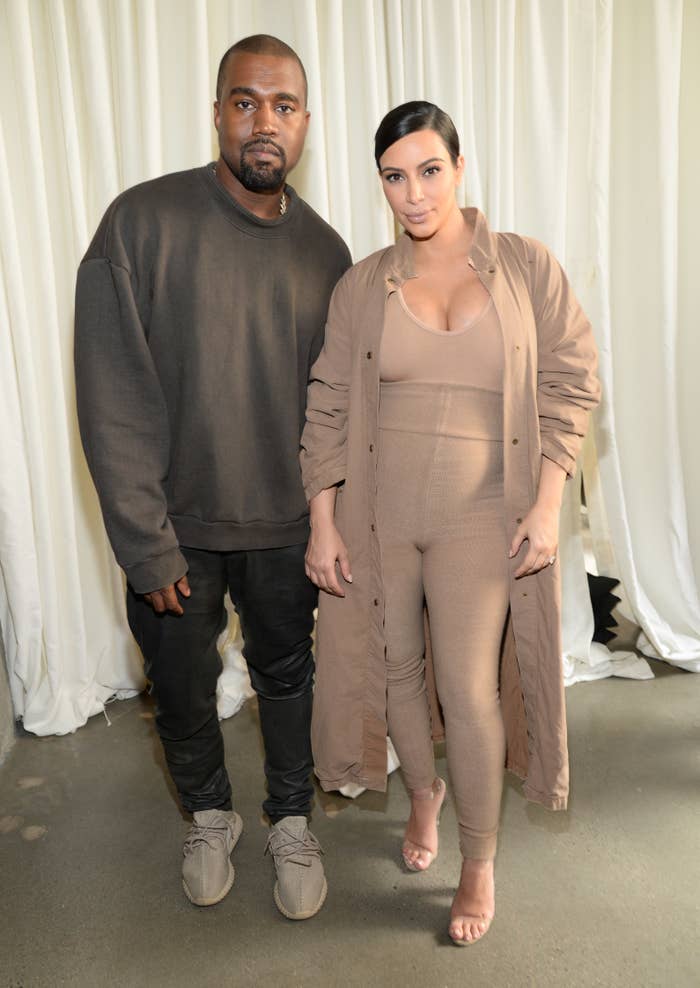 So even after their marriage fell apart and the brand crumbled along with Ye's reputation, it came as no surprise that Kim — who was also a part owner of the company — held on to a lot of Yeezy apparel.
In this week's episode of The Kardashians, we got an inside glimpse of Kim's infamous storage unit, which holds memorabilia from both her and Ye's careers — including "every single" design of Yeezy shoes ever made.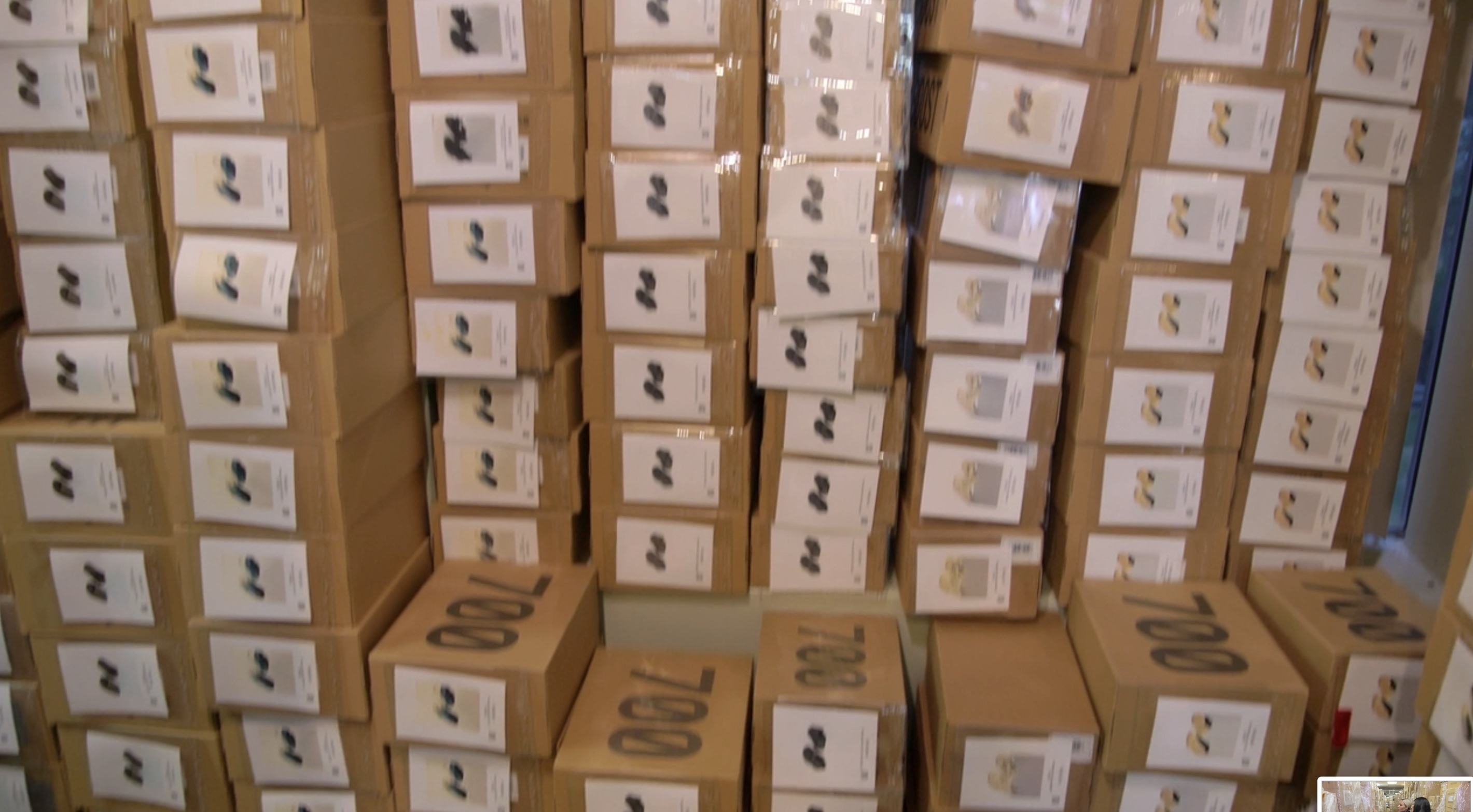 While rooting through racks of neutral-toned sweatshirts, a producer asks Kim if all the garments are Ye's designs, prompting her to reveal that the collection also includes his own personal clothes.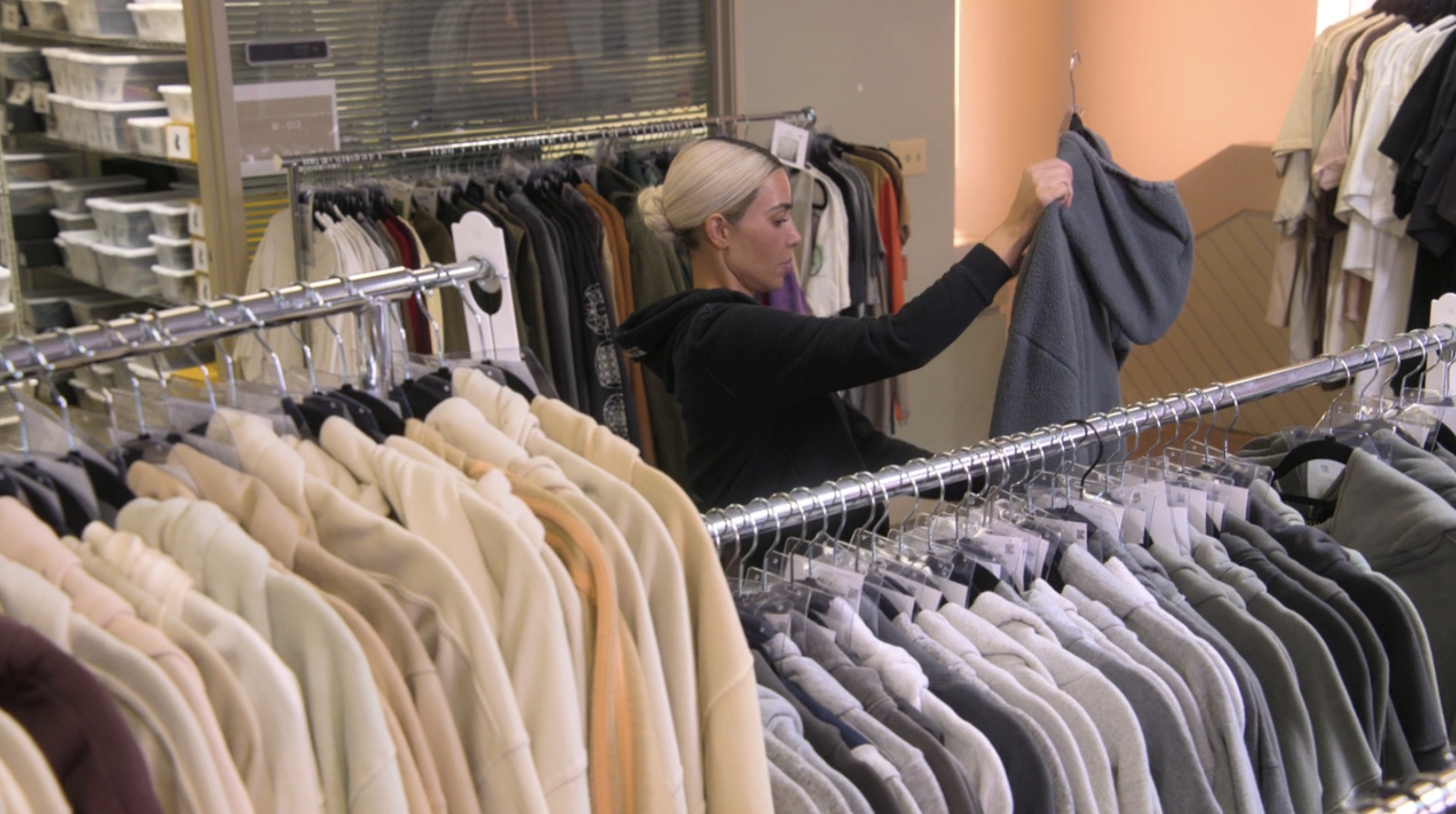 "He just gave it to me and was like, 'Here,'" she replied nonchalantly. "He just doesn't want it anymore."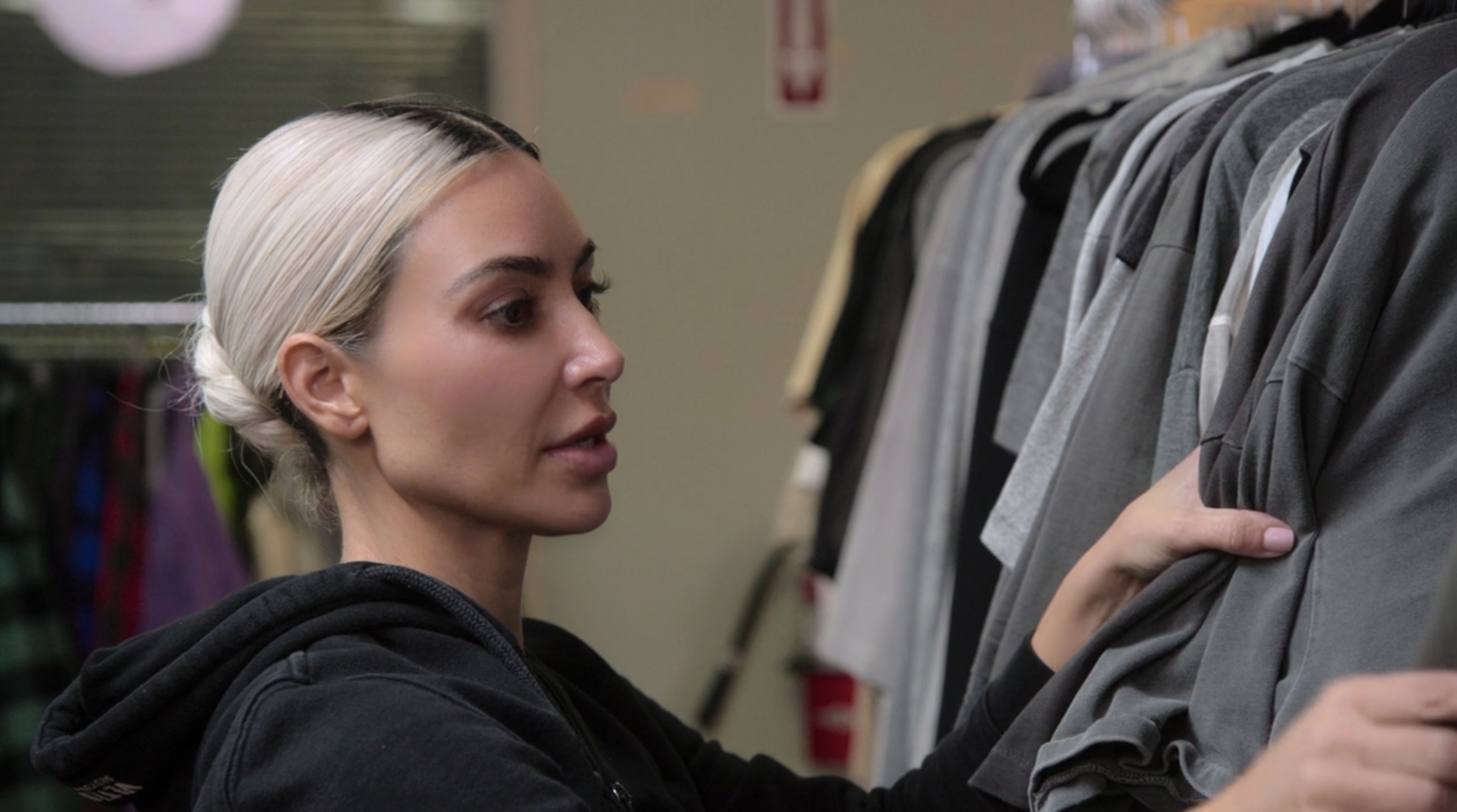 As she sorts through, Kim points out a number of gems from Ye's music career, ranging from The College Dropout merchandise to a red balaclava that he wore a lot around the time his Yeezus album was released.
"These were all dyed samples to see what color the Sunday Service merch should be," she explained as she sifted through another rack of multicolored T-shirts.
For years, Kim has talked about her obsession with organization, calling herself a "memory hoarder" — which might account for why she decided to hide away and sort through Ye's clothes on the day their divorce was finalized in November.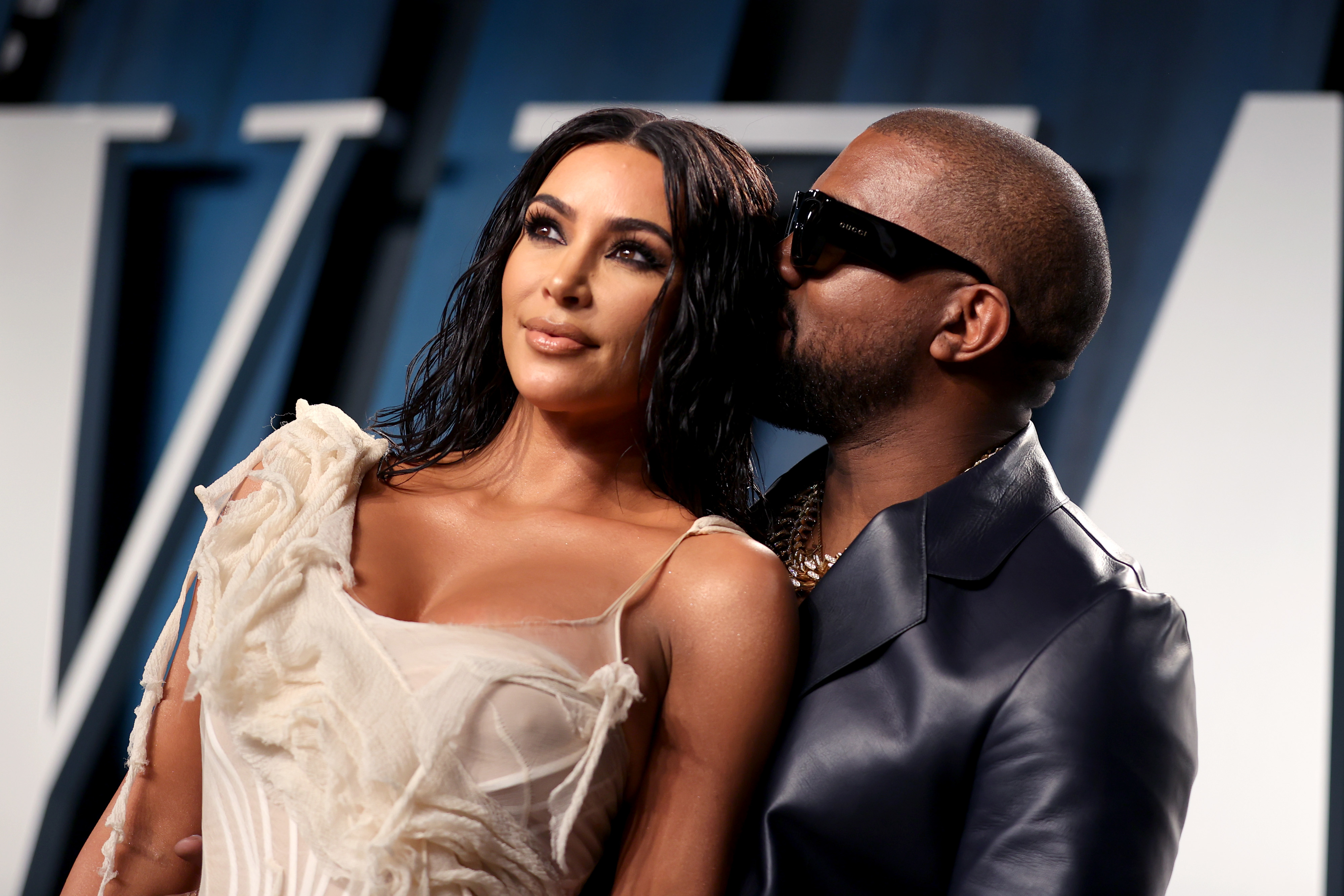 When asked about the decision to spend such a significant day organizing her ex-husband's belongings, Kim explained that the things in the archive remind her of happier times in her marriage.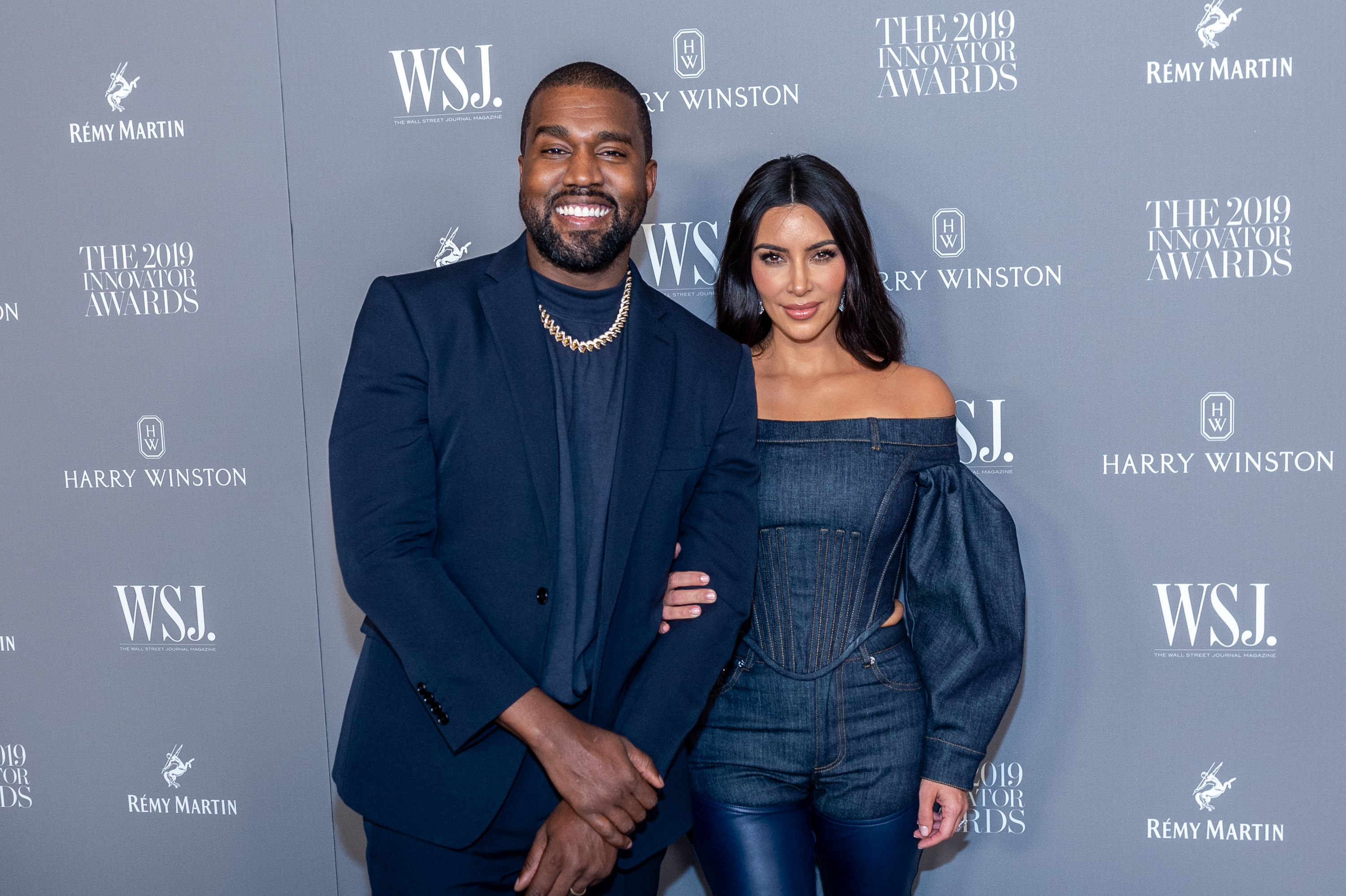 "I'm really at peace with it," she started. "There's so many amazing things that came out of my marriage and my divorce…I've kept every single Yeezy."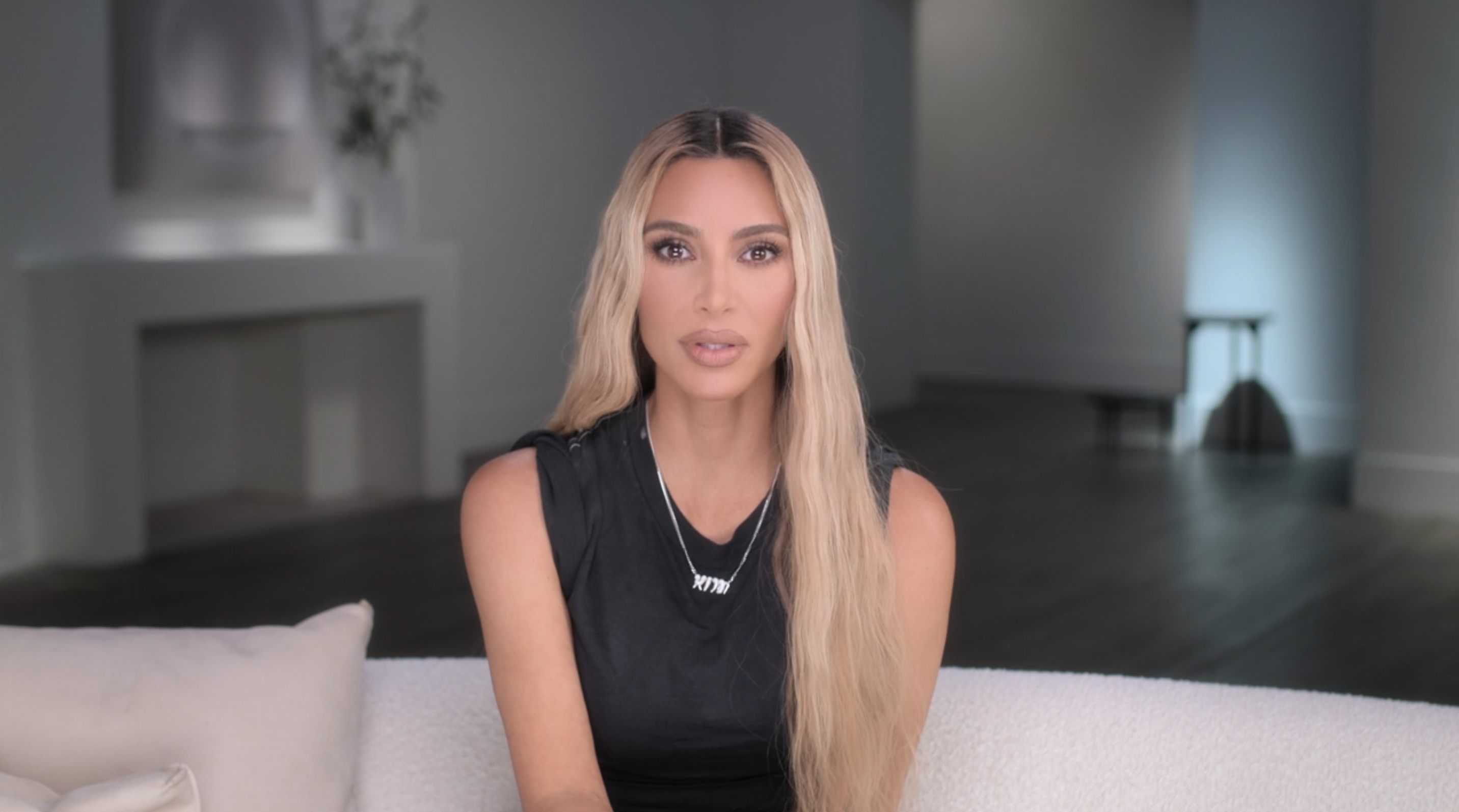 Visibly emotional, Kim explained in her confessional that keeping Ye's belongings helps preserve the version of him that she married.
"For me, I think this is me holding on to that Kanye that I know," she said, willing herself not to break down in tears. "I feel like I've cried enough over this."
"It's sad. This is like my time capsule of the best times," Kim went on. "The reality is, life is really different, and when you know it can never get back there, that's what sucks, and that's what's hard."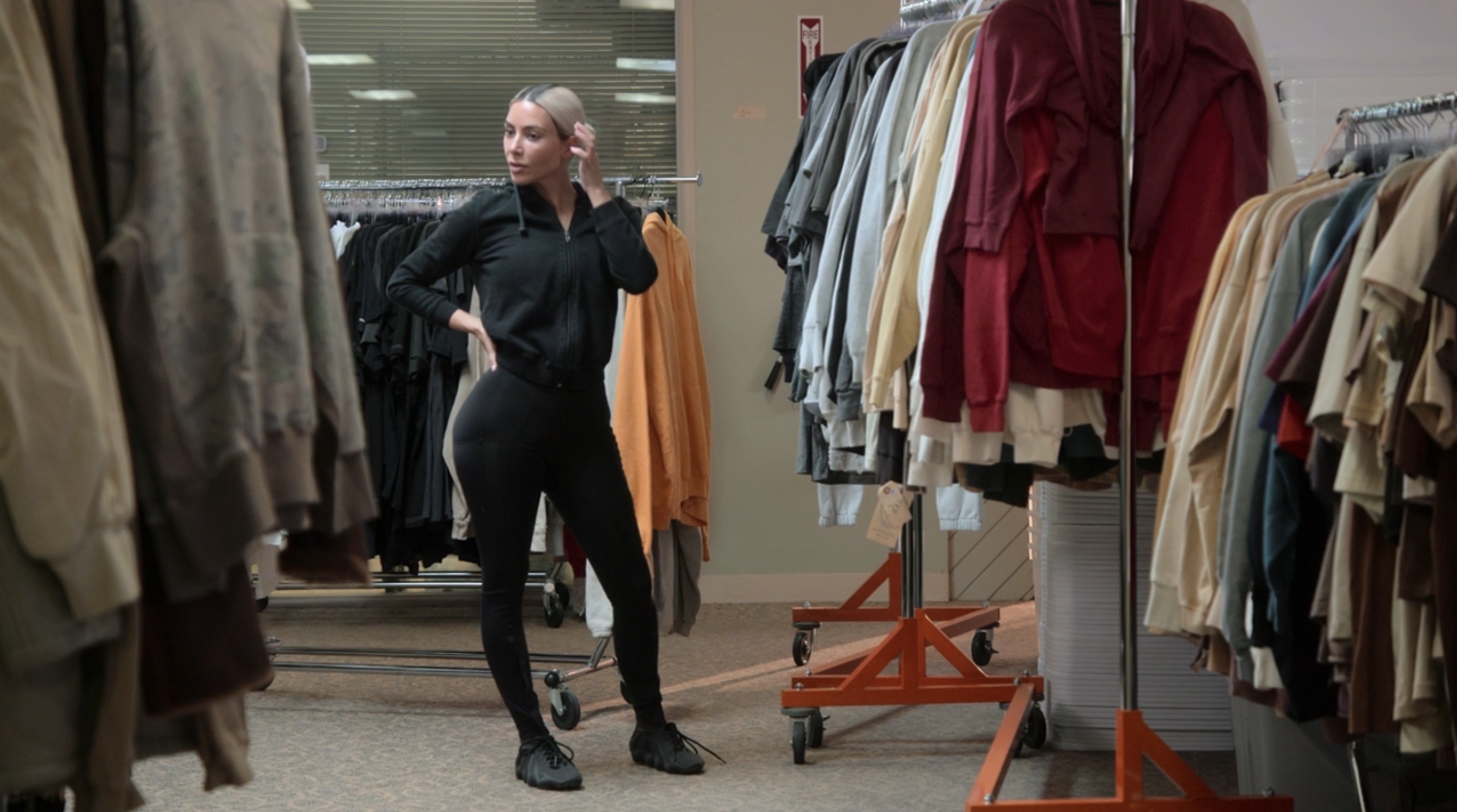 While holding on to her ex's belongings helps her relive the happy times, Kim explained that her main reason for taking such good care of Ye's stuff is so that their four children — North, Saint, Chicago, and Psalm — can one day have the tangible mementos from their dad's career.
"My kids will have the best memories, and this will be the best tribute for them," she said, going on to compare the situation with the death of her dad, Robert Kardashian Sr., who died from cancer in 2003.
"I had the best dad in the entire world, so I would never wanna take that experience away from my kids," she said, seemingly alluding to the fact that she was able to hold on to memories of her dad by keeping his belongings.
Interestingly, it seems that Ye shares a different perspective on the matter, with Kim revealing that he'd happily let her dispose of everything.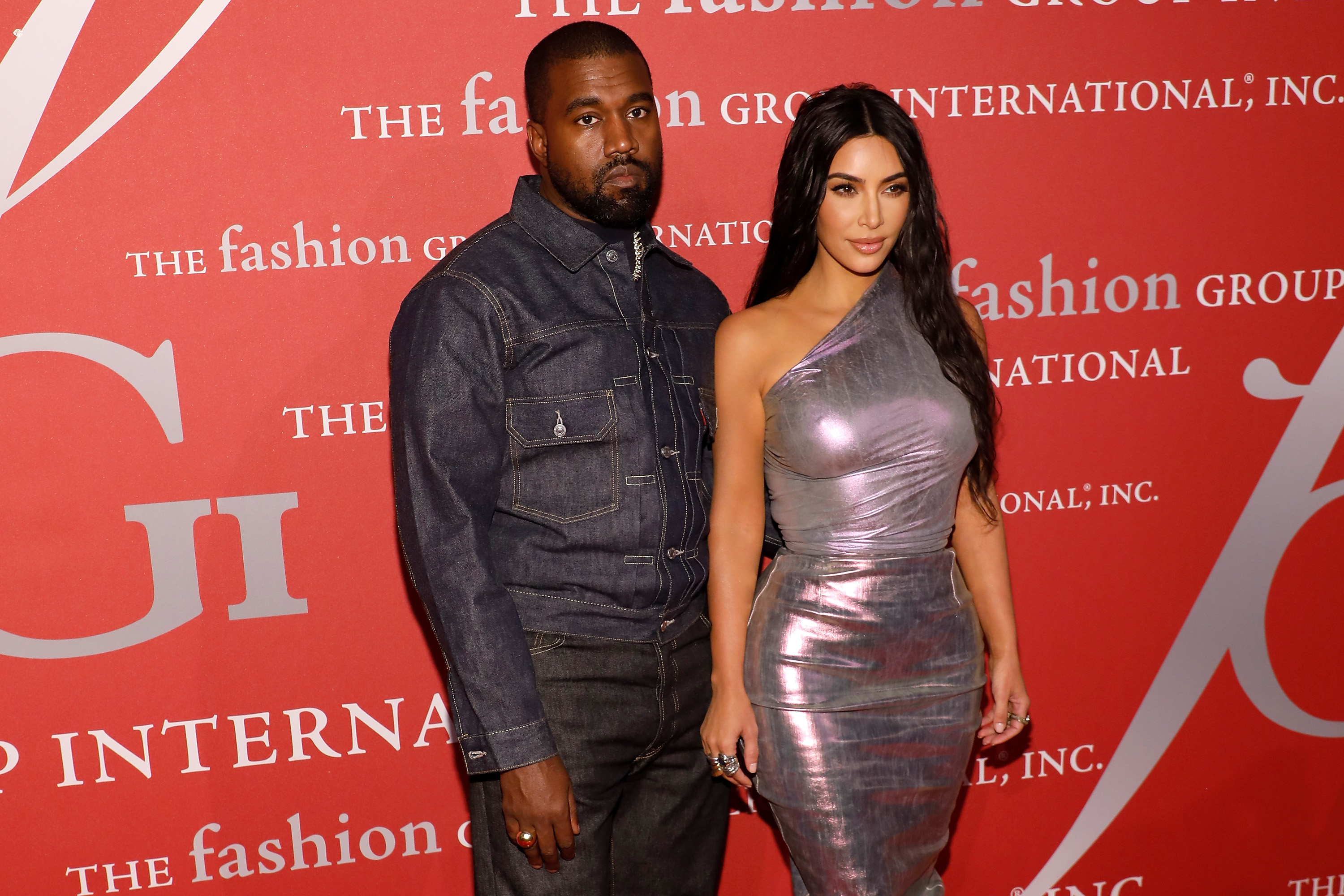 "He tells me to burn his stuff. He's like, 'Who cares? Burn it,'" she said before confessing that she mainly "kept everything for the kids" in hopes that they'd find it "cool" one day.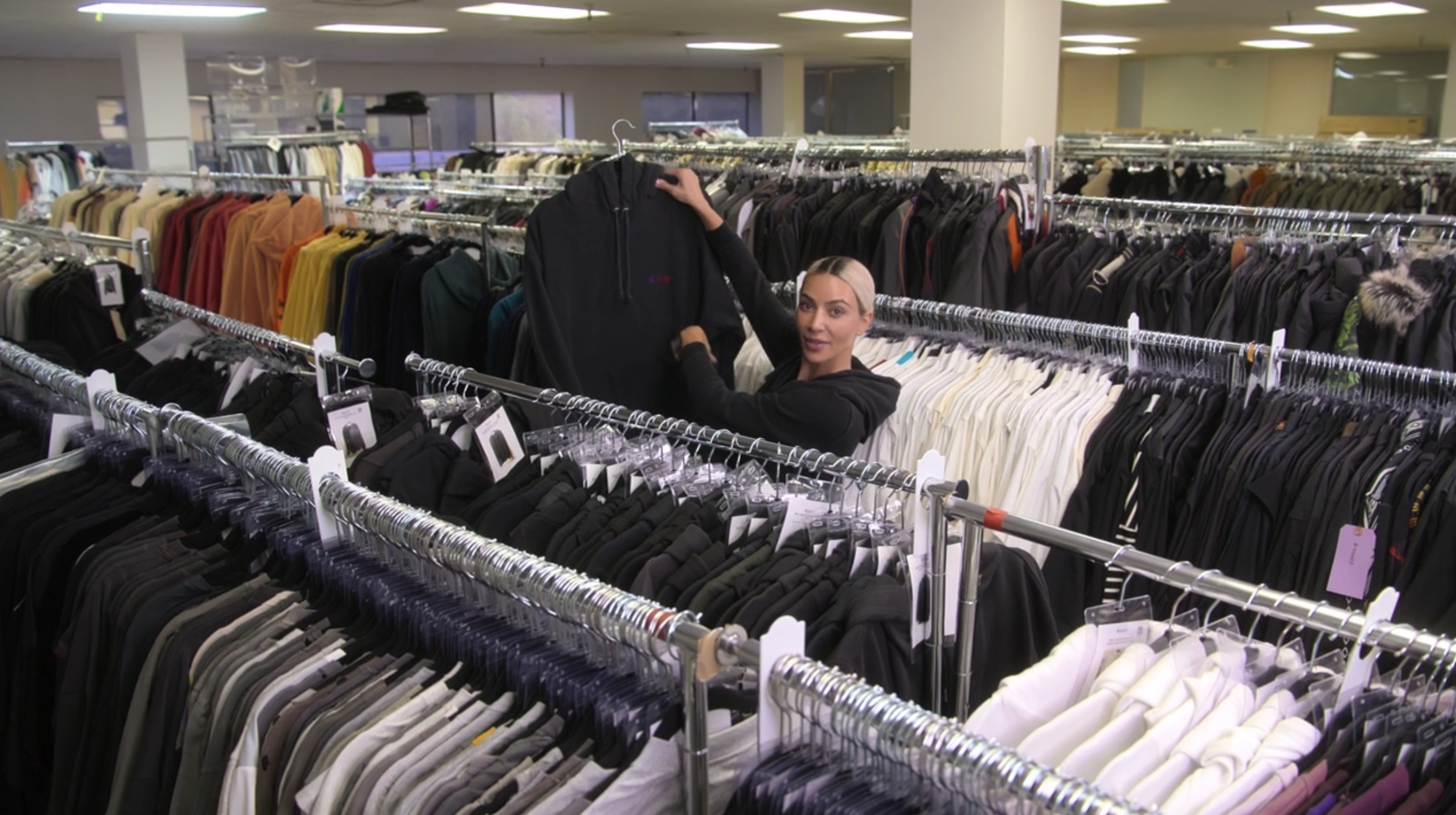 Despite feeling incredibly sentimental, Kim admitted that she's come to a point where she feels ready to start being more selective about what she keeps.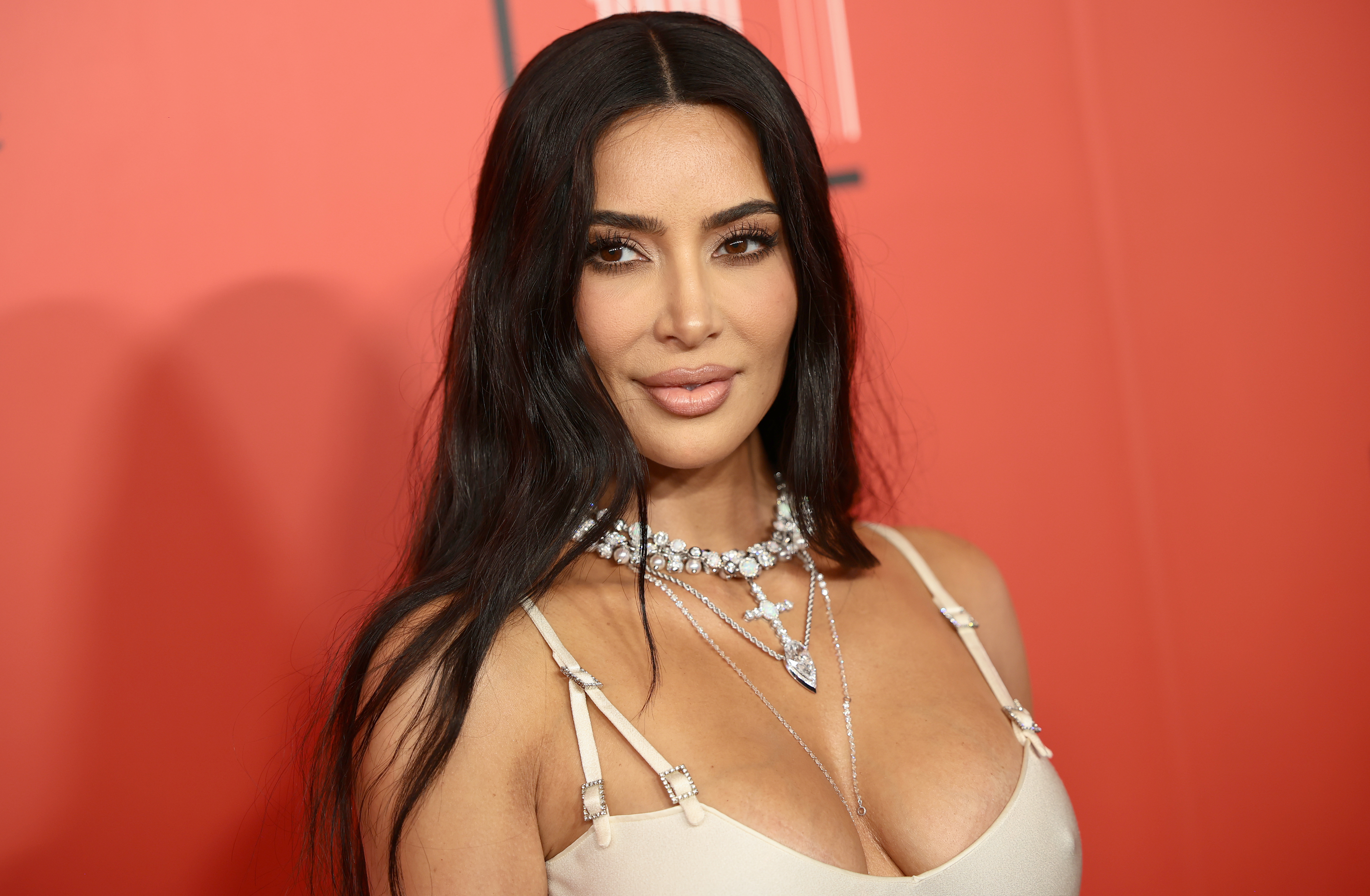 "There's so many amazing memories in here. I'm so glad I have the space and the place to keep it all, and it's so fun to go through," she said, surrounded by stacked boxes of memorabilia. "But I also am in, like, this purging phase where it's good to get rid of some things."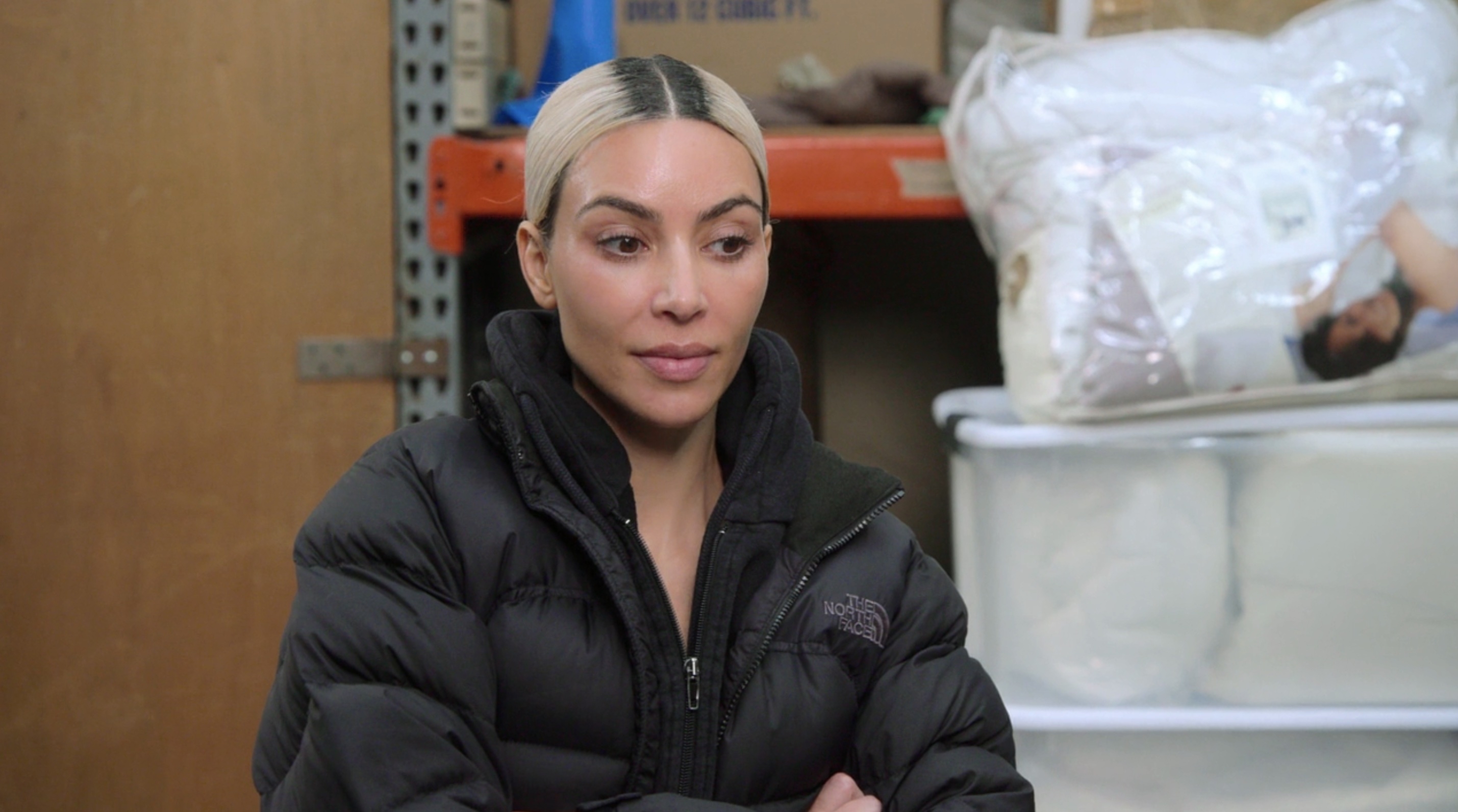 Season 3 of The Kardashians has tracked the final months of Kim and Ye's messy divorce battle, and in a recent episode, Kim broke down over the split and said she'd do "anything" to bring back the version of Ye she fell in love with.
"It's so different than the person that I married," she told Khloé, referring to his public harassment and hate speech. "That's who I loved, and that's who I remember. I'll do anything to get that person back."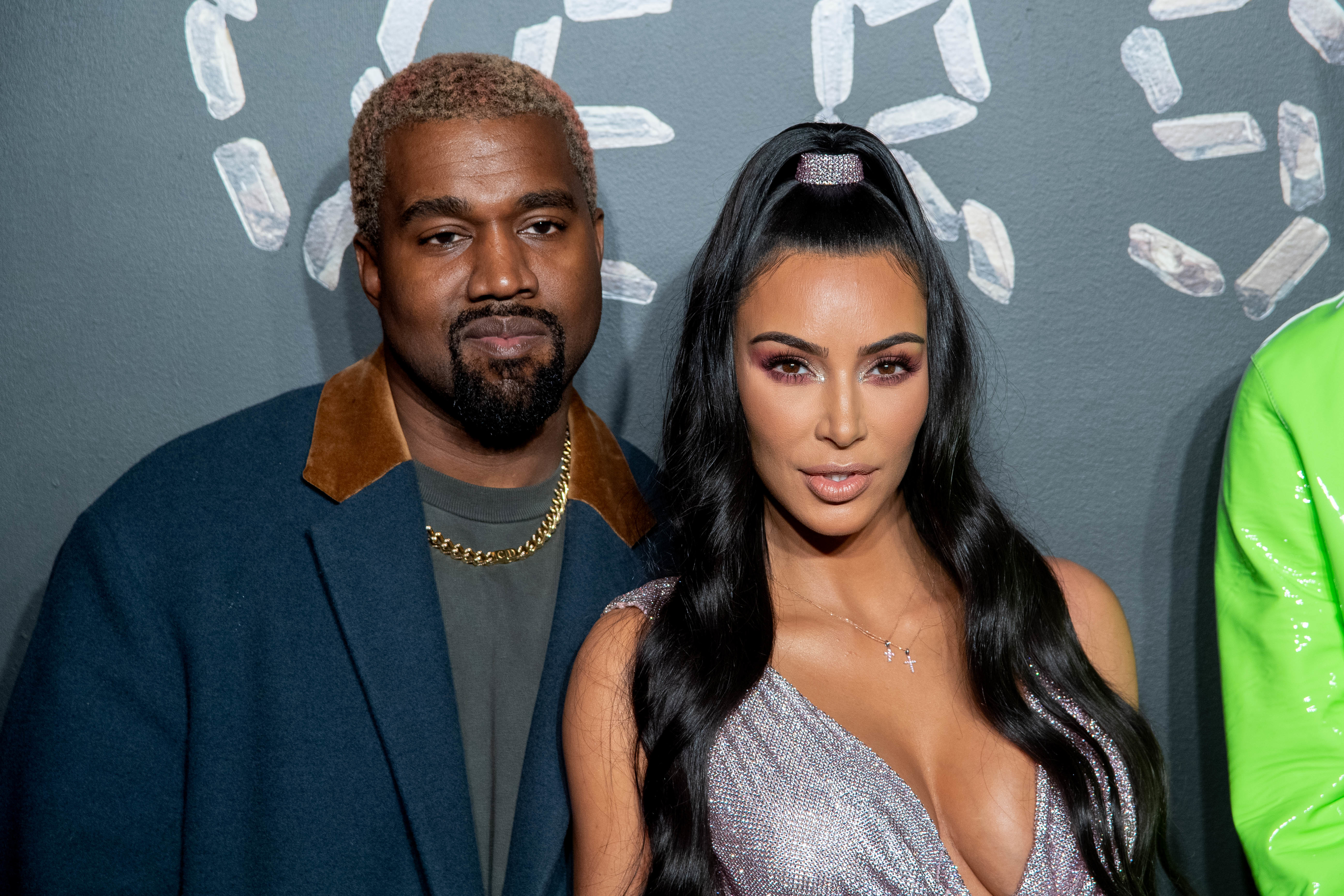 You can watch the latest episode of The Kardashians on Hulu in the US or Disney+ internationally.