After months of escalating conflict, Kim Kardashian has officially unfollowed Kanye West on Instagram.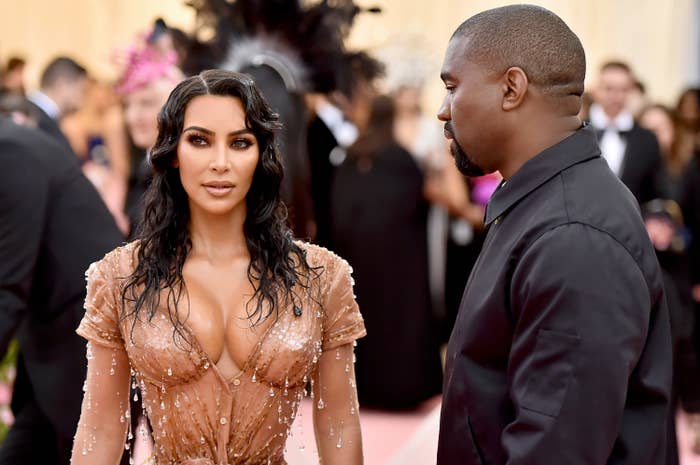 On Thursday, eagle-eyed fans noticed that Kim — who filed for divorce from the rapper over a year ago — had stopped following her soon-to-be ex-husband.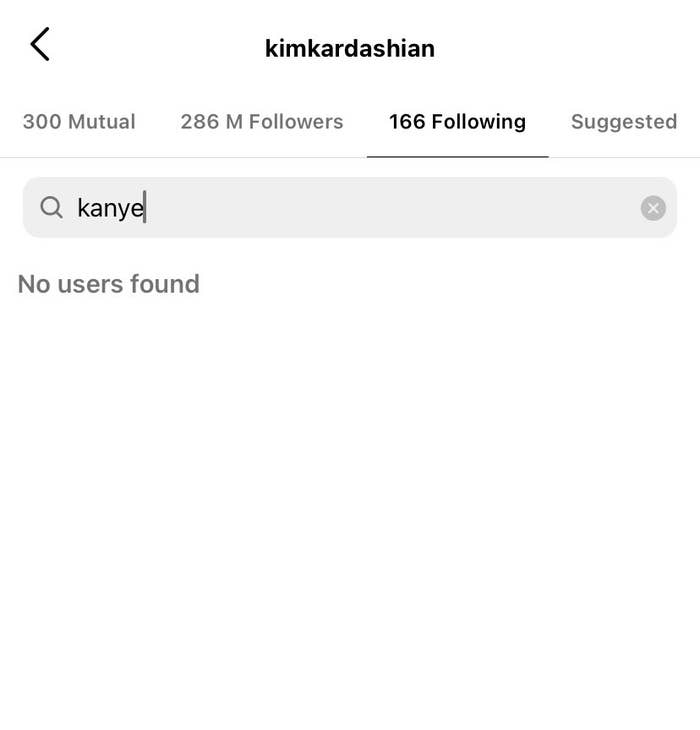 The move came shortly after Kanye — who now goes by Ye — shared a number of posts reacting to a 2018 clip of Pete Davidson on Saturday Night Live, which began making the rounds on social media this week after Ye leveled insults at the comedian in a number of heated Instagram posts.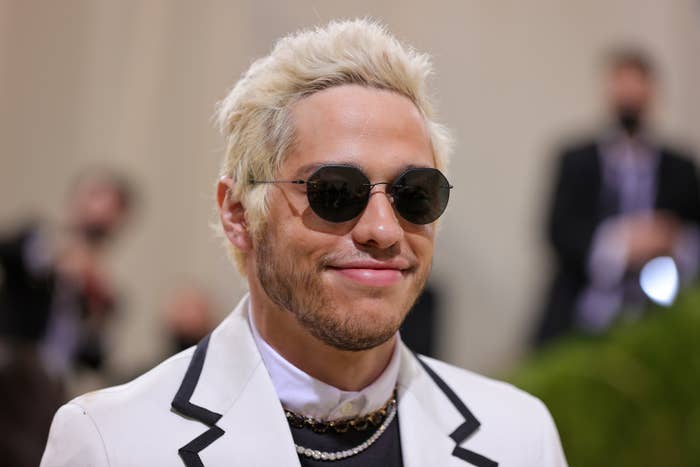 In case you weren't aware, the conflict between Pete and Ye stems from the fact that Pete is currently dating Kim, whom Ye has spent months publicly trying to get back together with.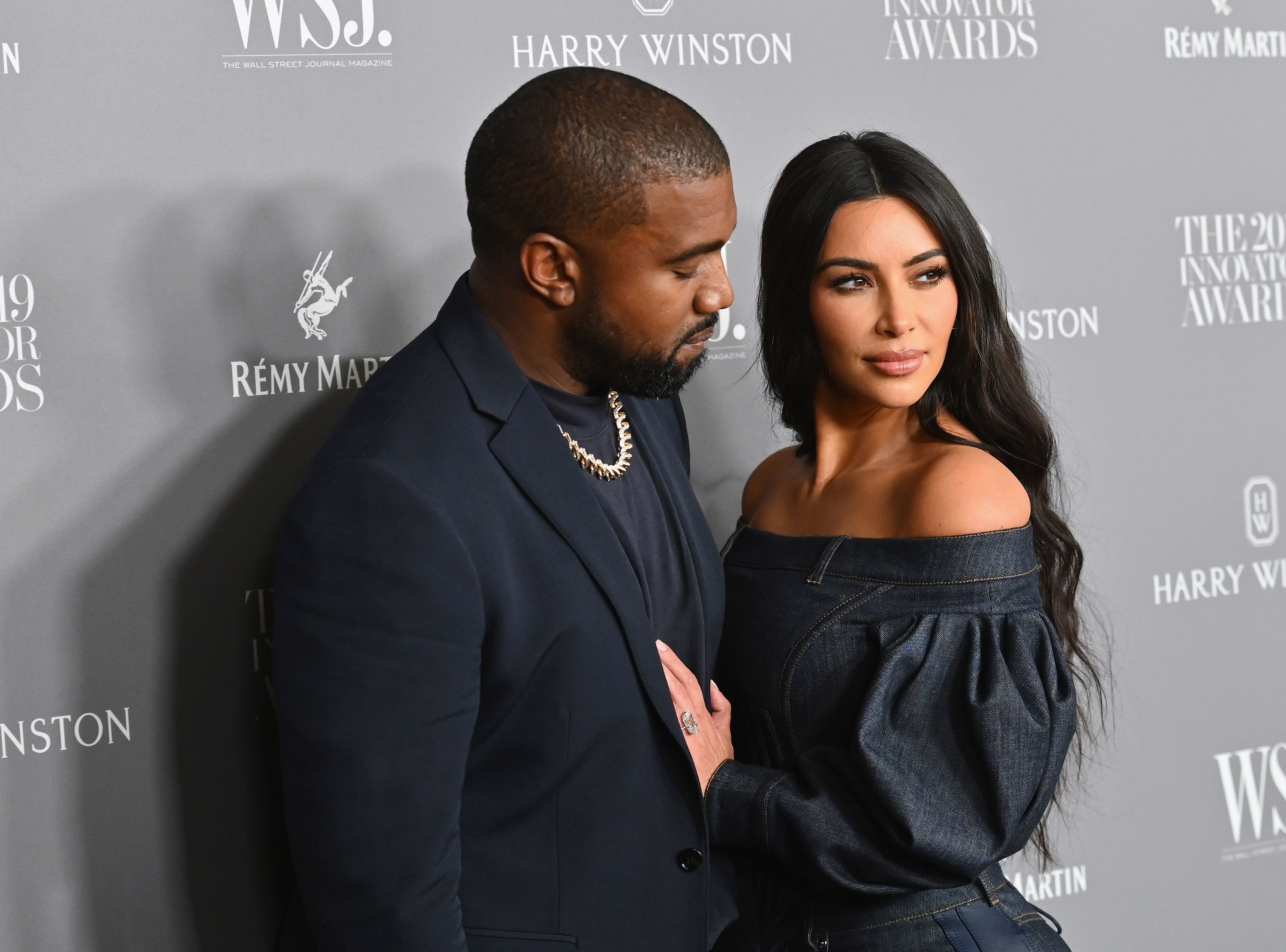 As I'm sure you've seen, the dispute reached new heights last weekend when the Donda rapper was called out for harassing Kim and Pete in a string of since-deleted Instagram posts, including several where he leaked their private text messages.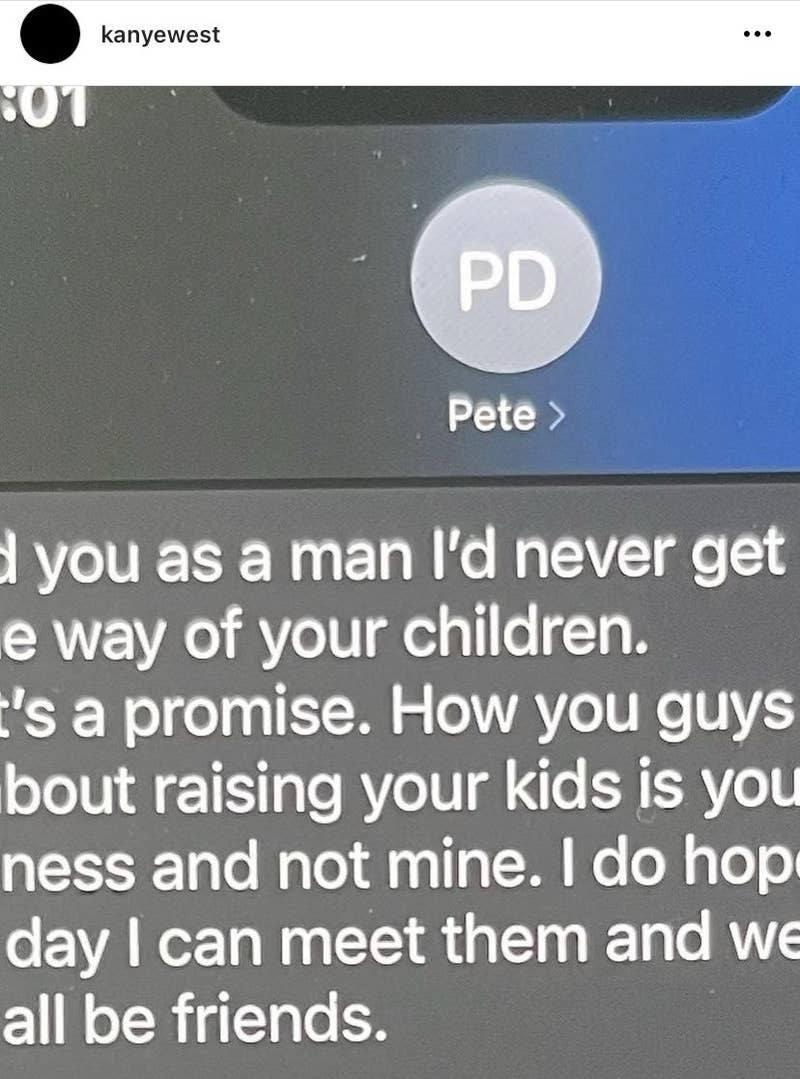 To provide some context, Pete talked about Ye's mental health during a "Weekend Update" segment in 2018, which aired the week after Ye appeared as a musical guest on the show and controversially made an impromptu speech about Donald Trump while wearing a MAGA hat.
It's important to mention that Ye was diagnosed with bipolar disorder in 2016 and, at around the time of his SNL appearance, was facing a lot of criticism for his vocal support of Trump and extremely controversial statements on slavery.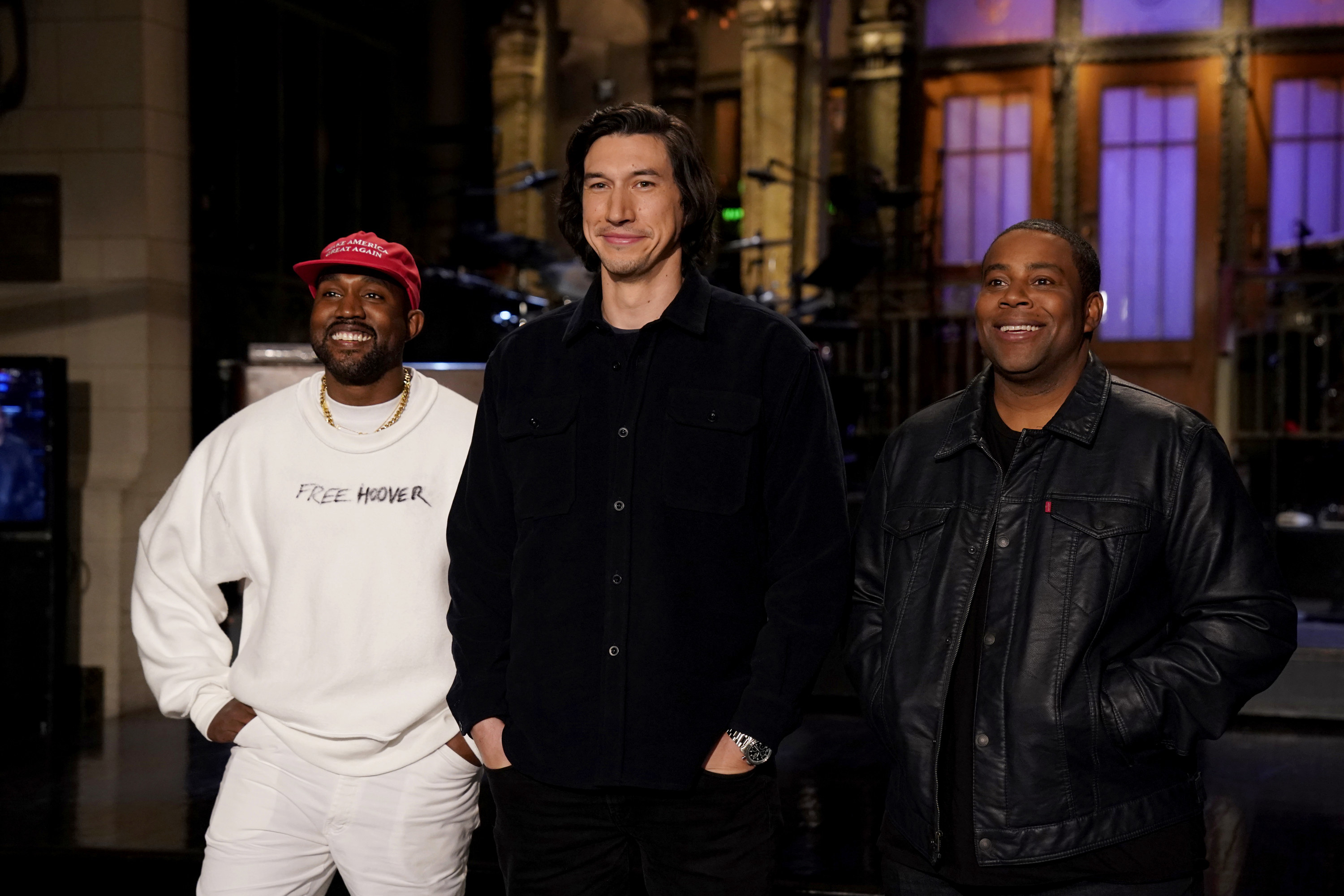 In the past, Ye has treated his bipolar with medication, but he's also been open about the fact that he often will stop taking meds when he's working on new music.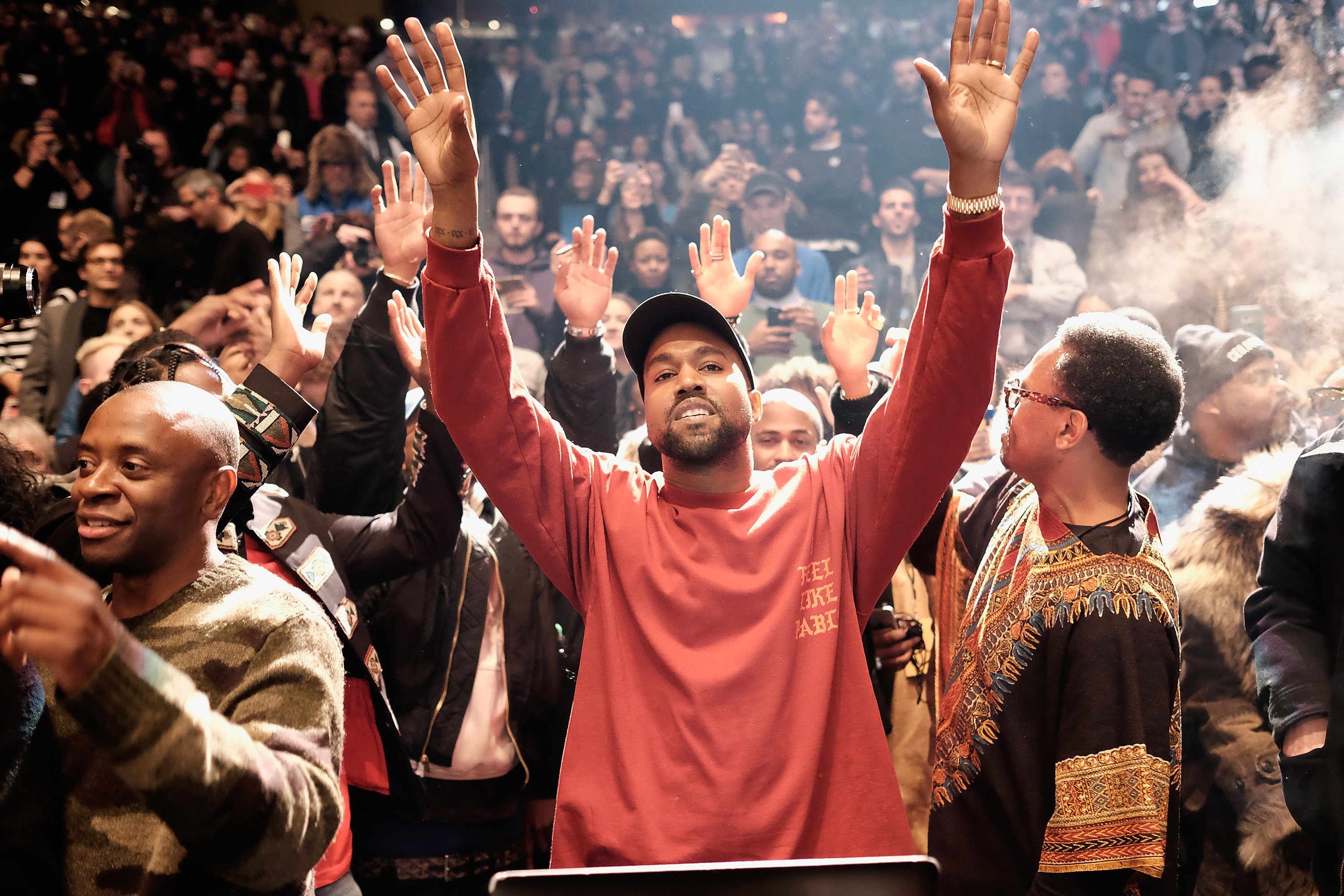 In fact, not long after he appeared on SNL, Ye informed fans that he was no longer taking medication, explaining that it stifles his creativity. "I cannot be on meds and make watch the throne level or dark fantasy level music," he tweeted at the time.
A year later, Kim told Vogue that "being on medication is not really an option" for Ye, "because it just changes who he is."
And so, during the short SNL excerpt that began making the rounds last week, Pete — who was diagnosed with borderline personality disorder in 2017 — can be seen making light of Ye's stance on medication and suggesting that he should be treating his condition.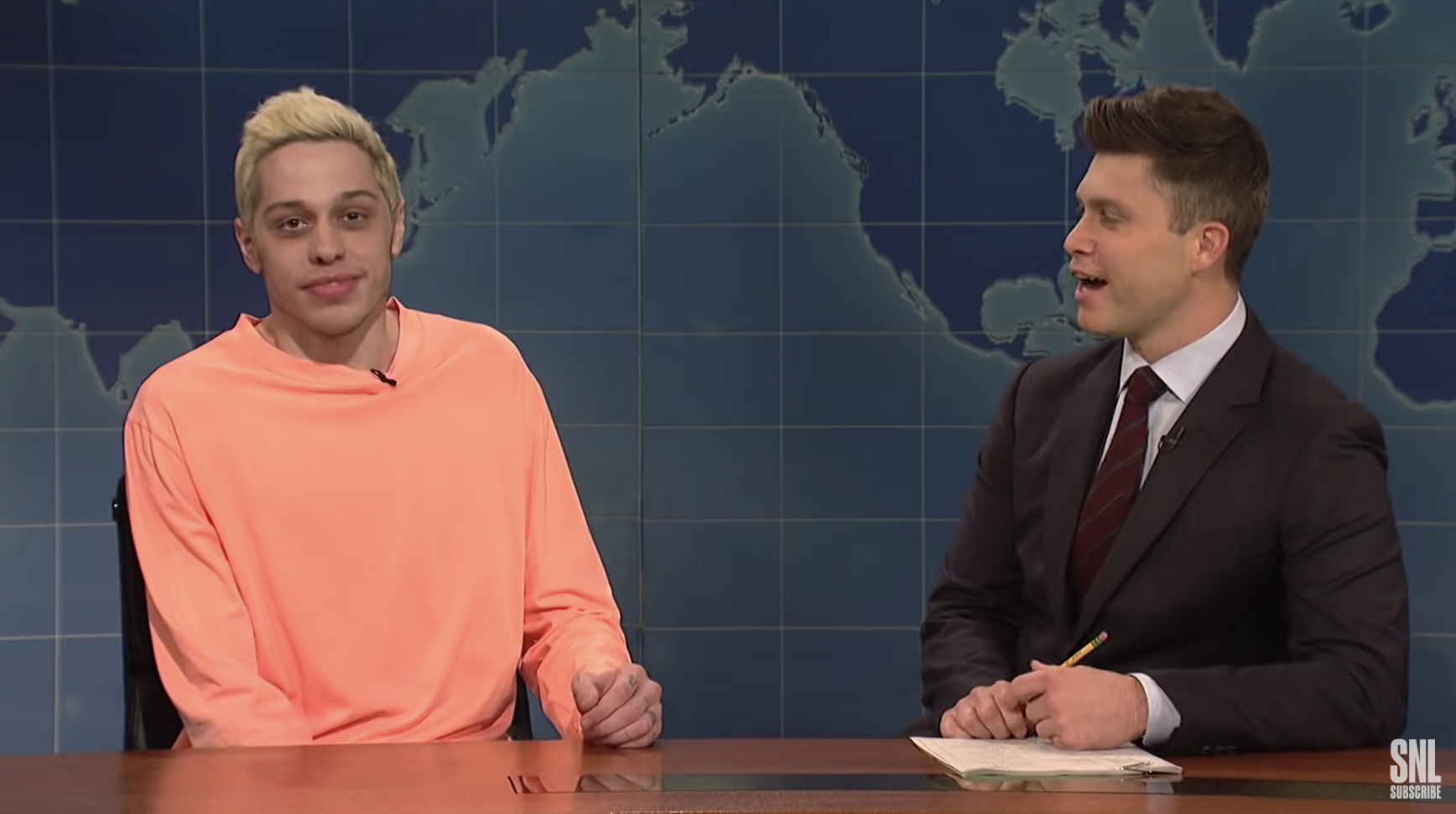 "Kanye, I know you're like, 'Yo, this is the real me, I'm off the meds.' Take 'em!" he jokes, before making reference to his own condition. "There's no shame in the medicine game, I'm on 'em! It's great! Take them. There's nothing wrong with taking them."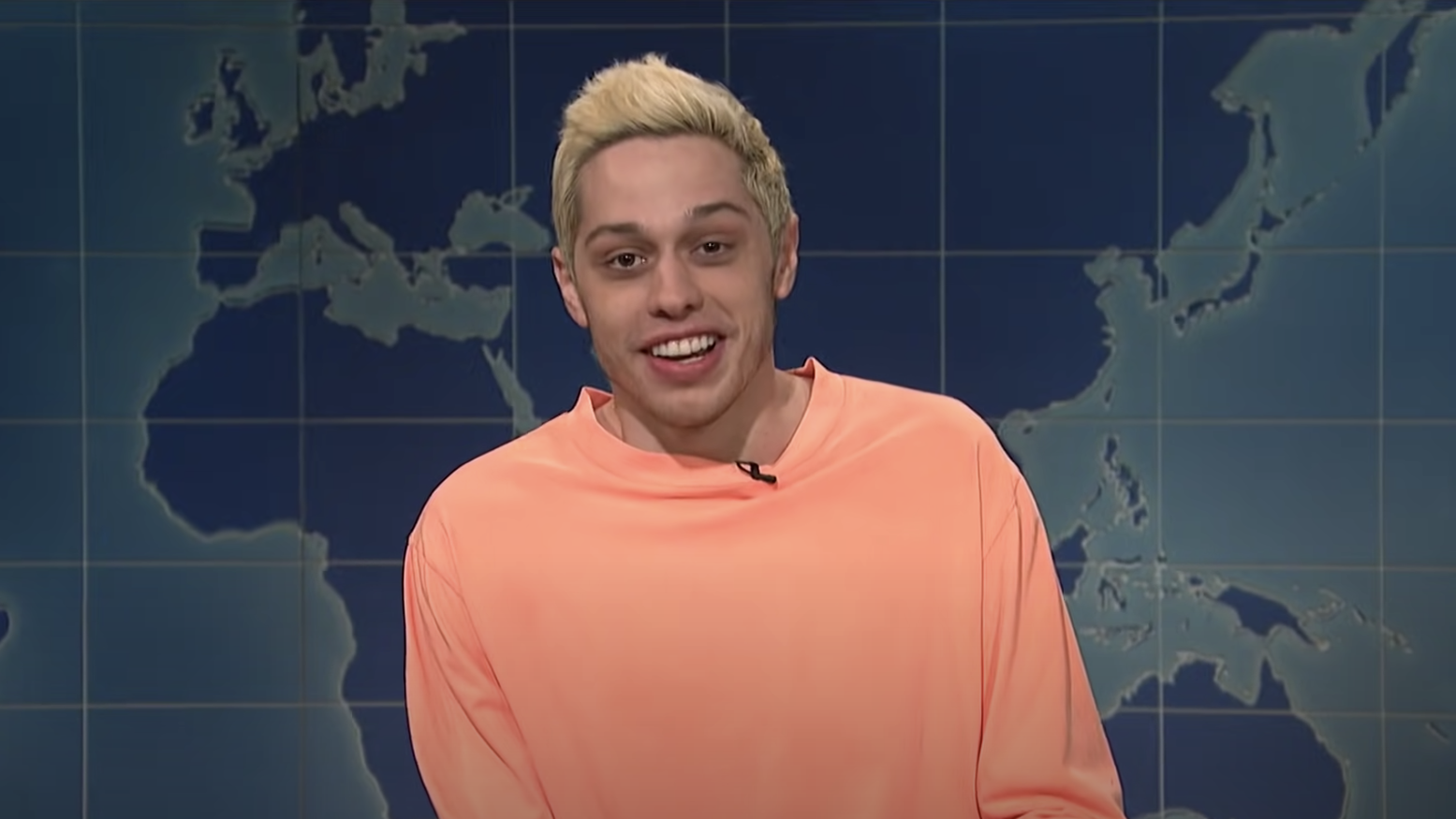 In the segment, he goes on to accuse the rapper of acting like a "jackass" and using his bipolar disorder as an "excuse."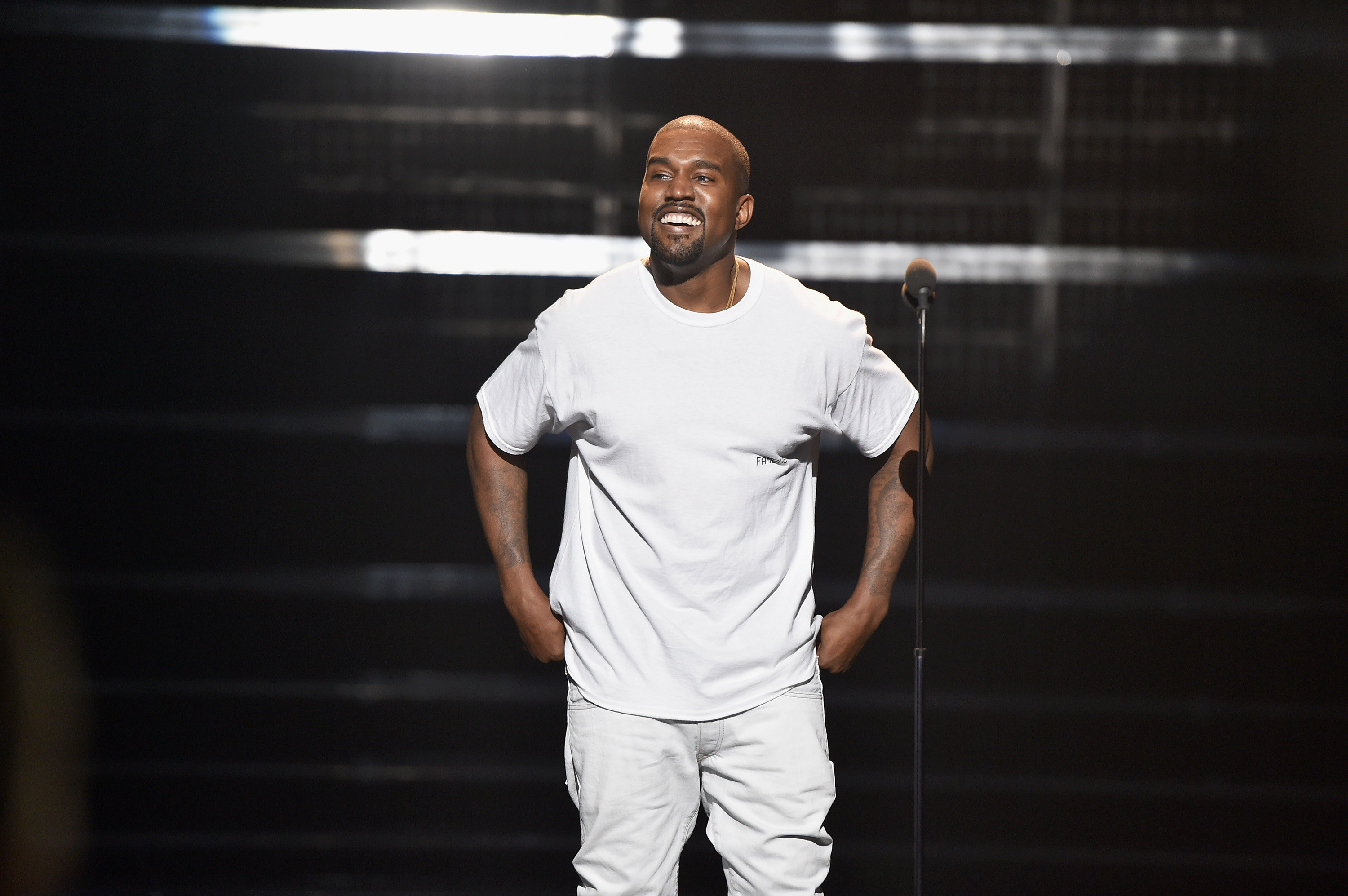 "Being mentally ill is not an excuse to act like a jackass," he says. "I'm quoting my therapist, my mom, and my mailman. Sorry, Carl. Seriously, one time I stopped taking my meds and I bit my mom. It's all good. I bought her a house."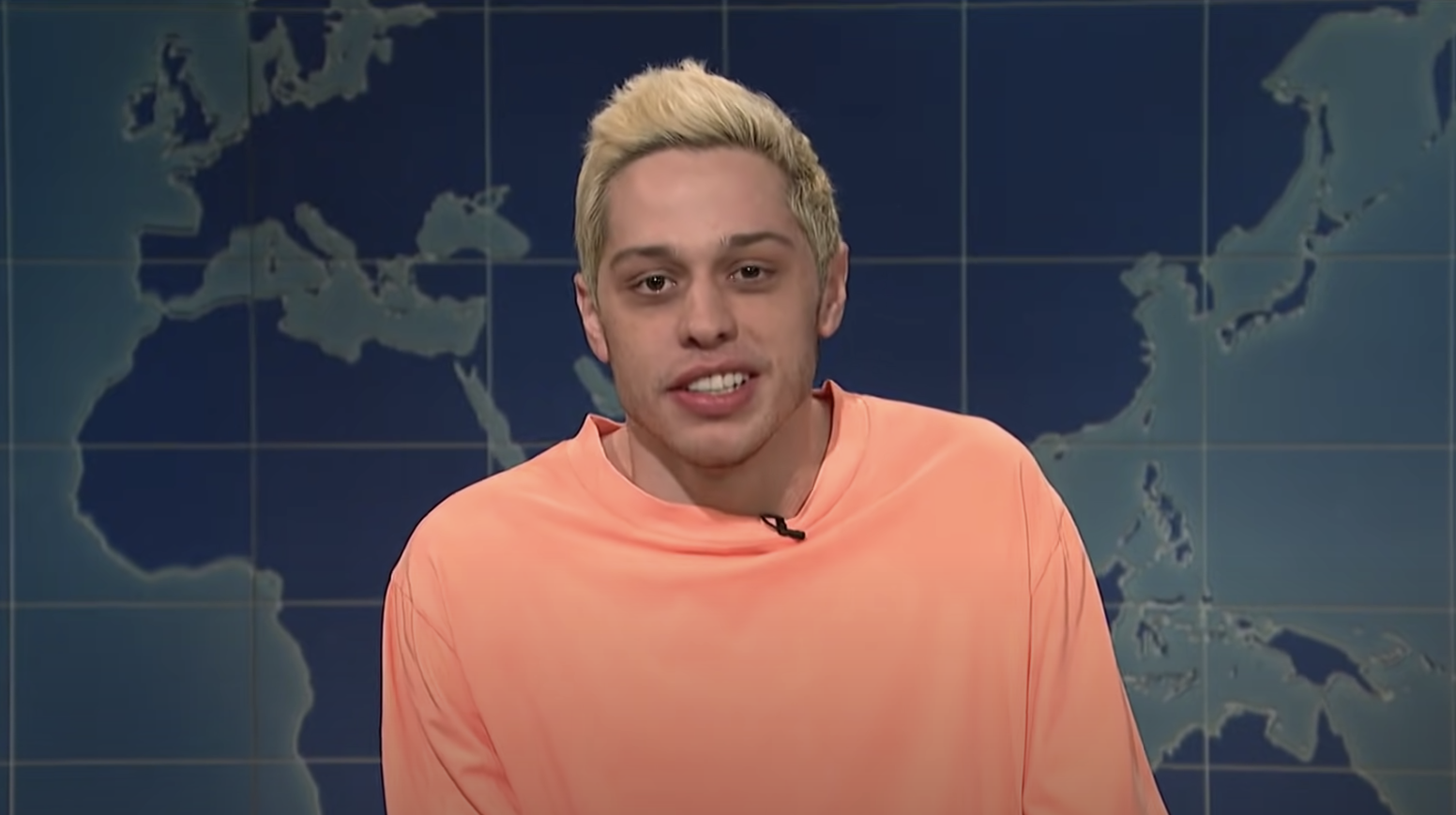 The clip ends with Pete putting on a red cap that reads: "Make Kanye 2006 Again."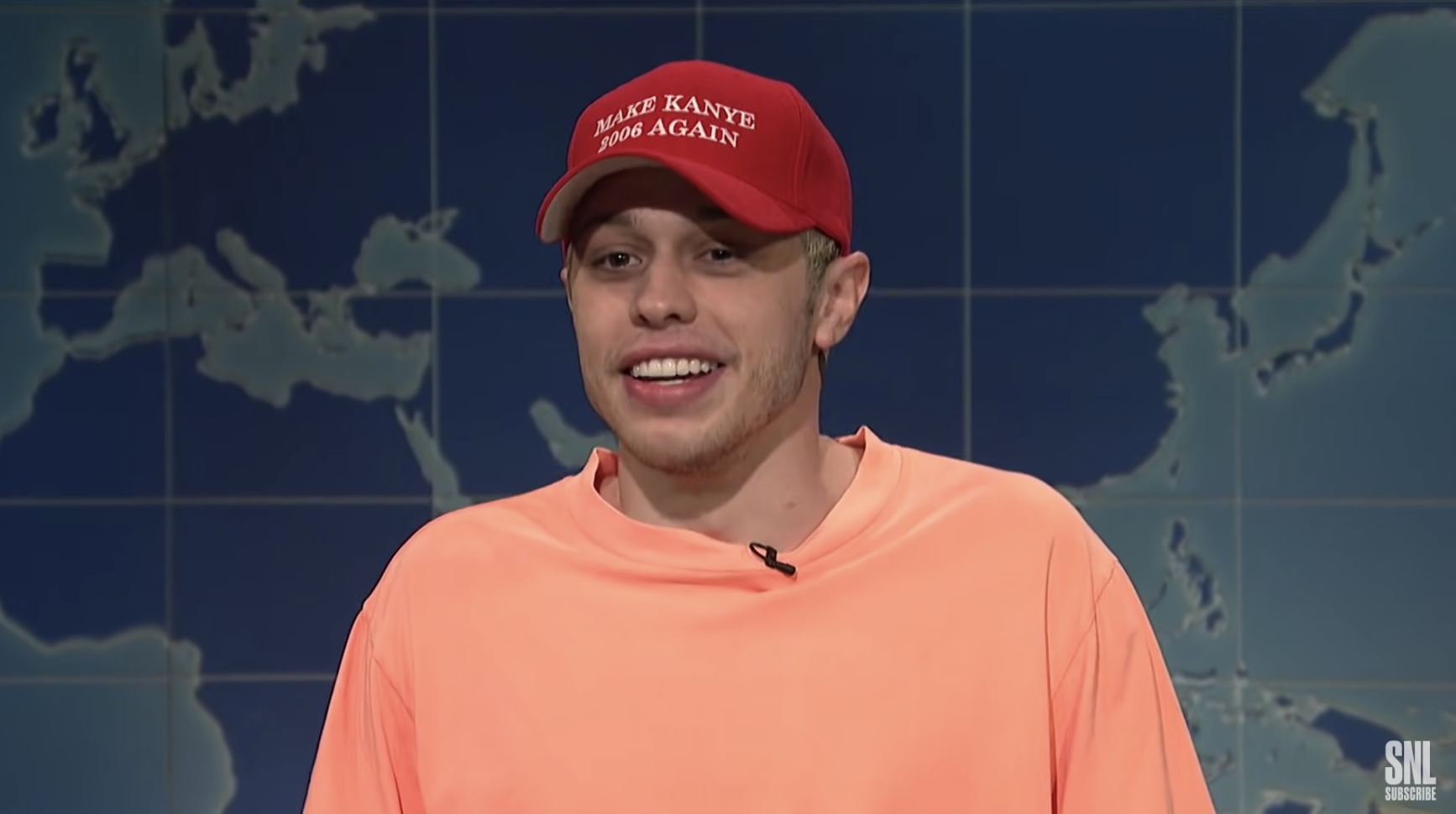 Responding to the viral clip on Thursday, Ye issued a string of Instagram posts seemingly blasting the comedian for making jokes at his expense.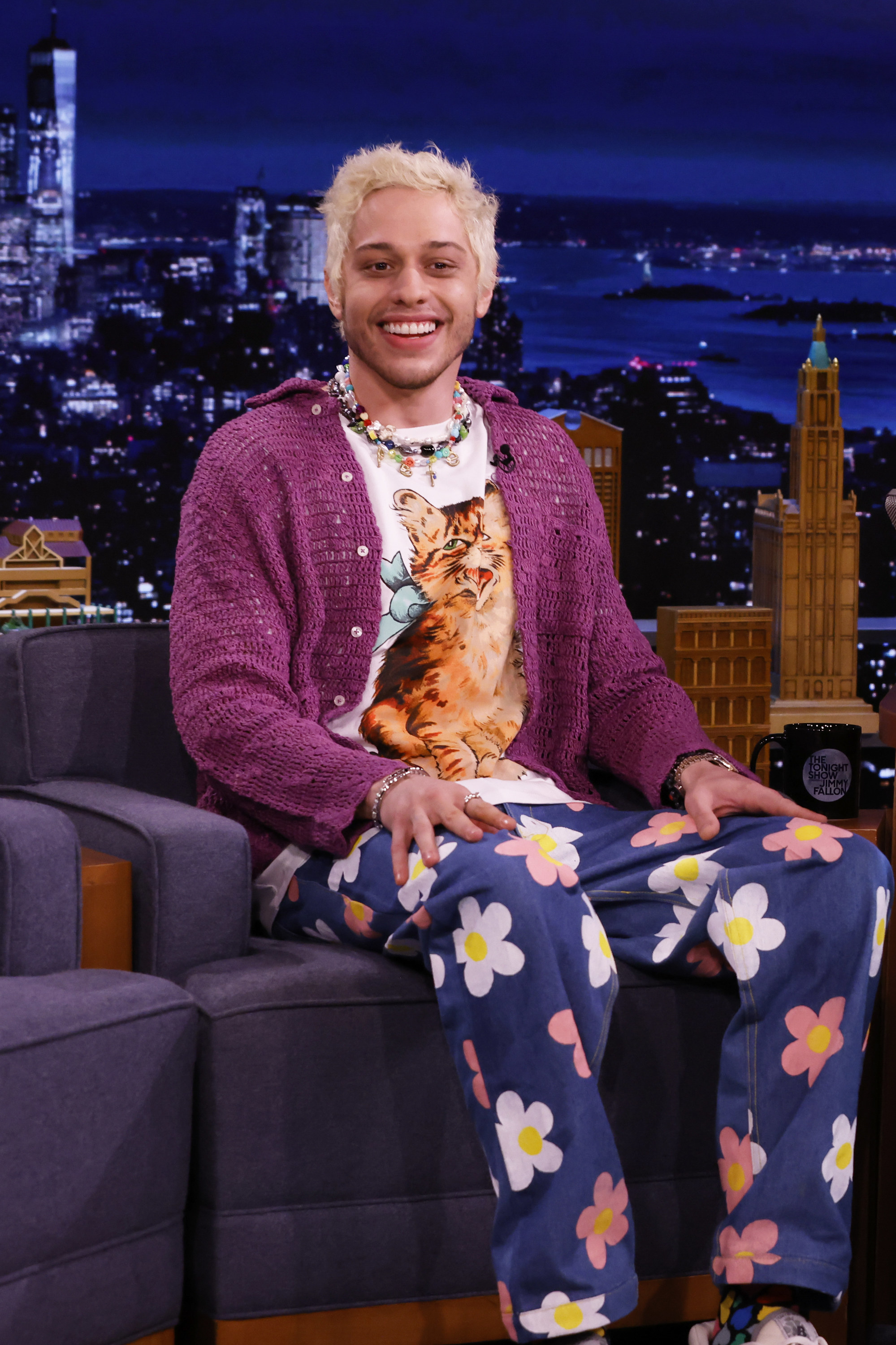 "HI SKETE YOU GOT ANY MORE MENTAL HEALTH JOKES FOR ME," the rapper wrote beneath a screenshot of Pete sporting the "Make Kanye 2006 Again" hat.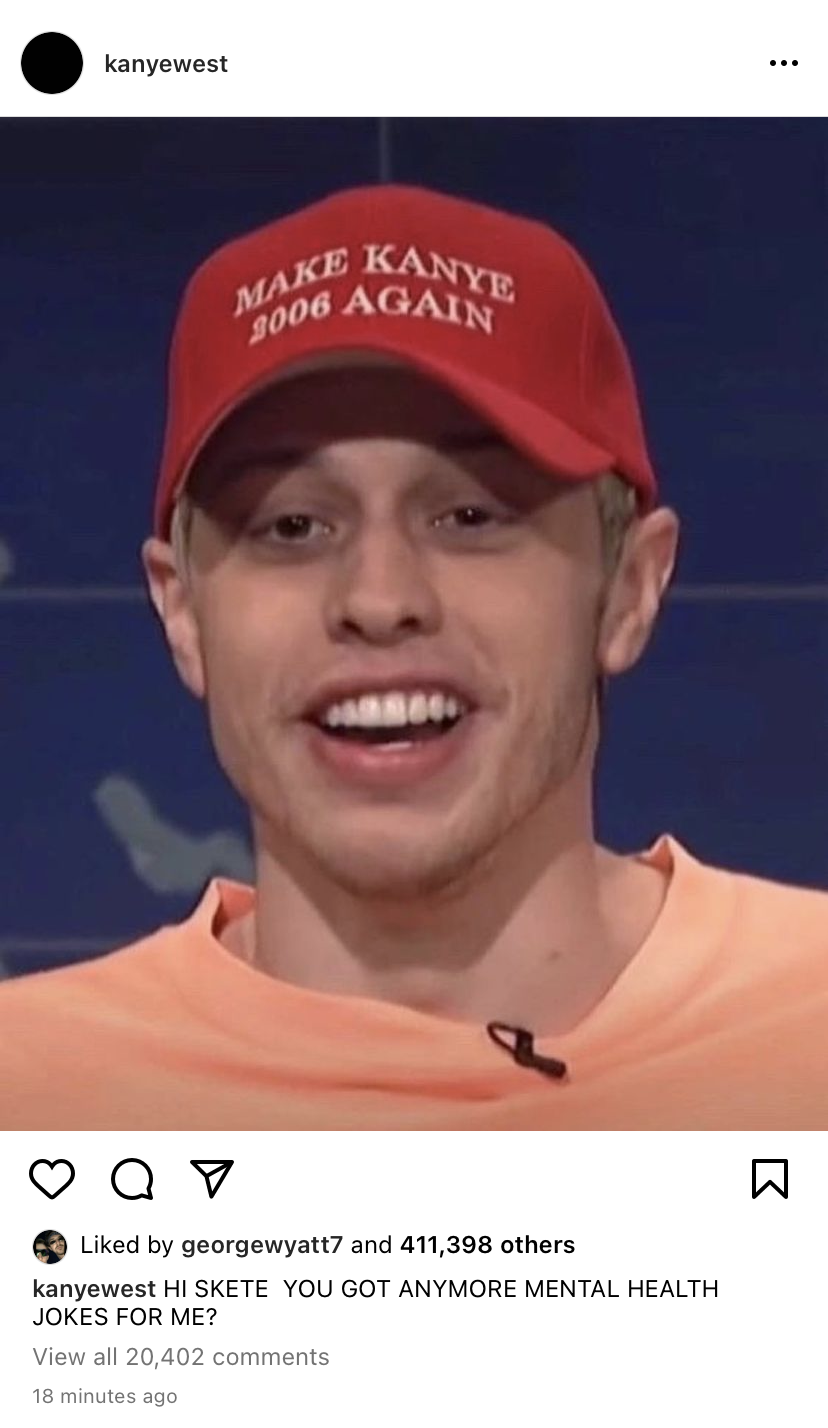 An hour later, he shared yet another post about the clip, this time seeming to hit back at the recent accusations that he had been harassing the SNL star, instead telling followers that he's in pursuit of "payback."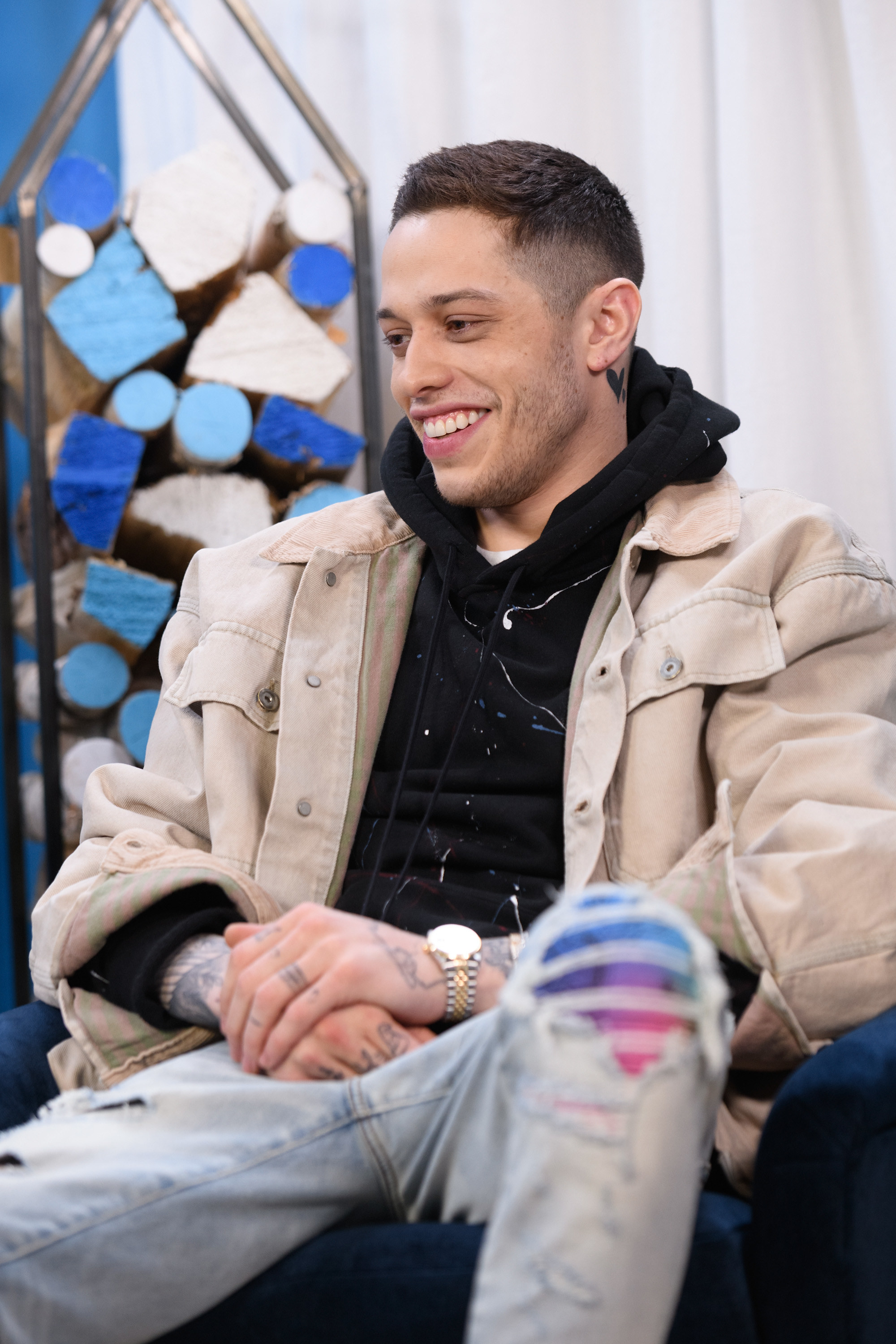 "This boy thought he could get away with performing this sketch for the team that wrote this for him," he captioned a recording of the clip, adding, "This is not harassment This is payback."
The resurfaced clip then seemed to launch Ye into a wider discussion about how the media has talked about his bipolar diagnosis, and in a third post shared a few hours later, he went on to criticize outlets who he says have tried to "bully" and "patronize" him with their coverage.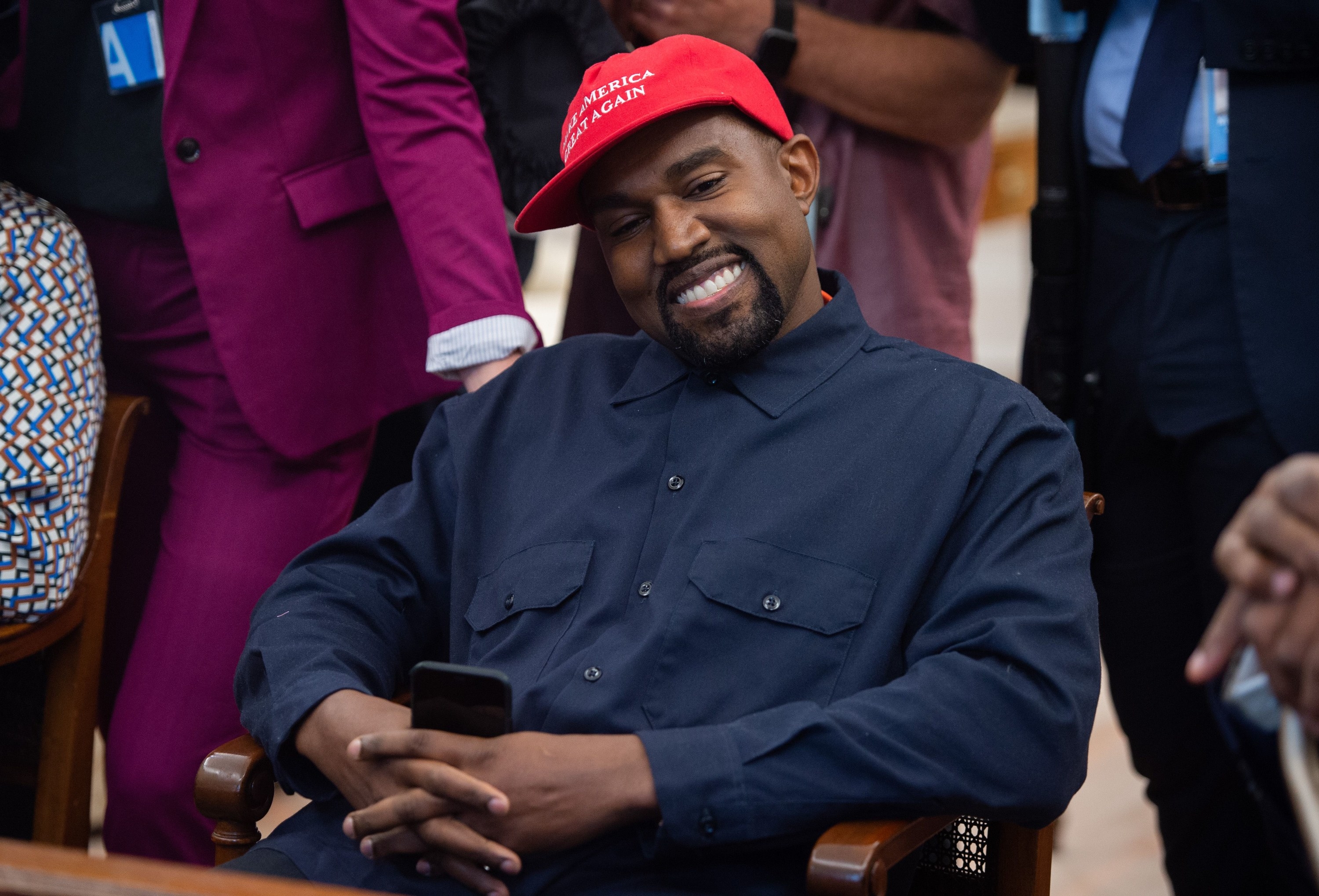 "Someone always telling you you're crazy can drive someone crazy," he began. "That's the gaslighting That's the harassment."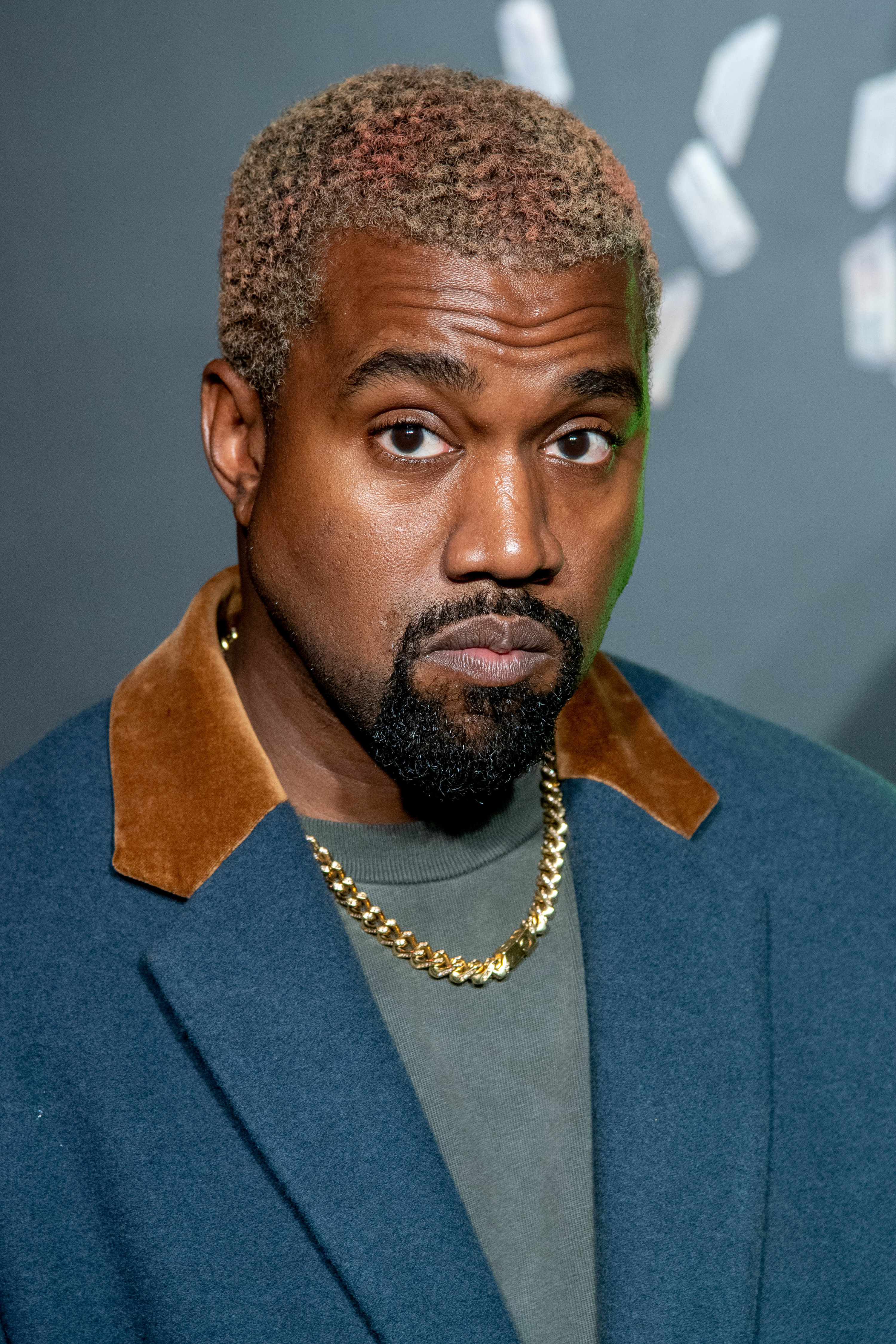 "The liberals have tried to discredit me for 20 years Page 6 TMZ and SNL are a gang That gang has tried to bully harass control discredit minimize and patronize me for years," he wrote, before calling them "Godless."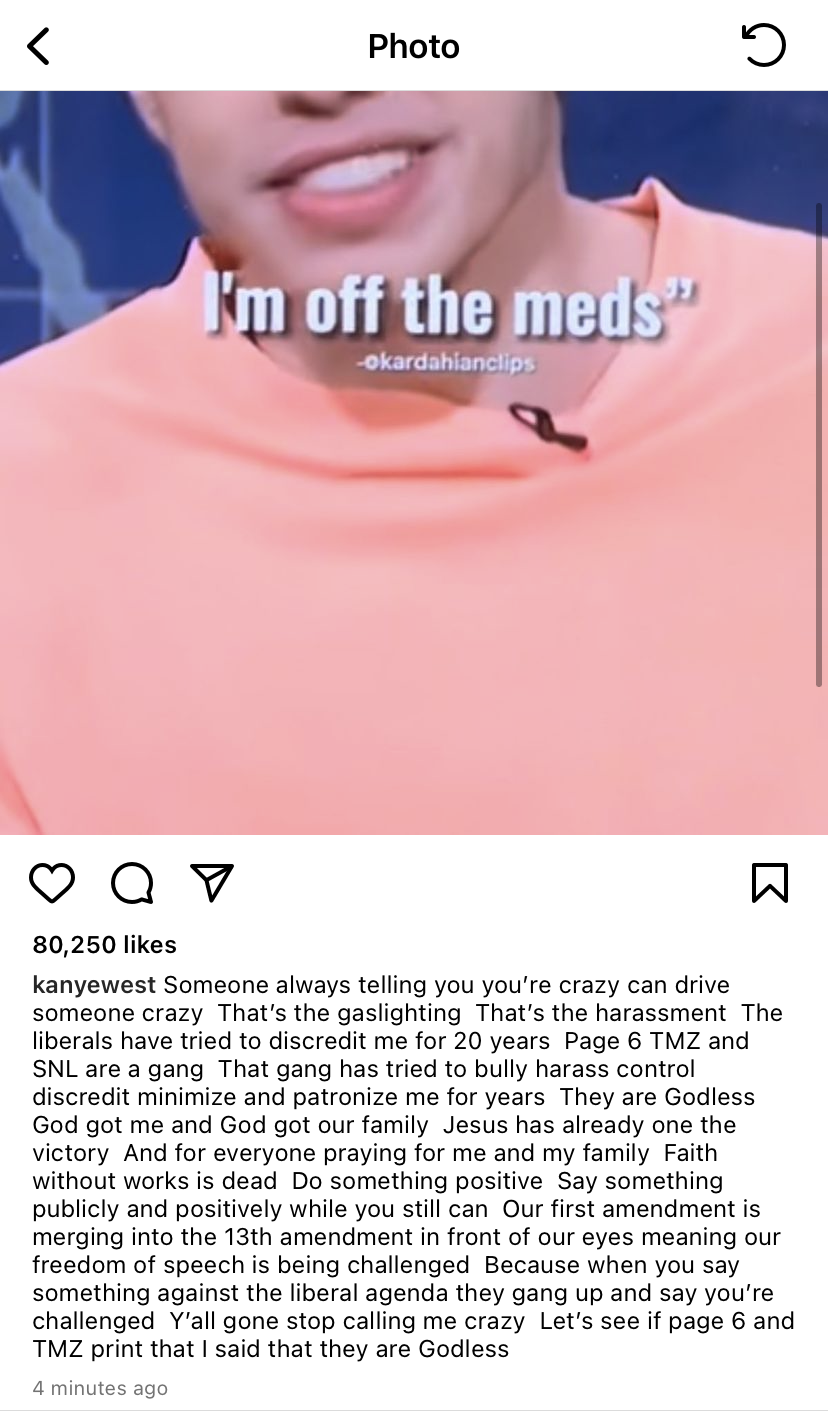 While Ye continued to post — and quickly delete — more statements of this nature, some observant fans noticed that Kim had unfollowed him.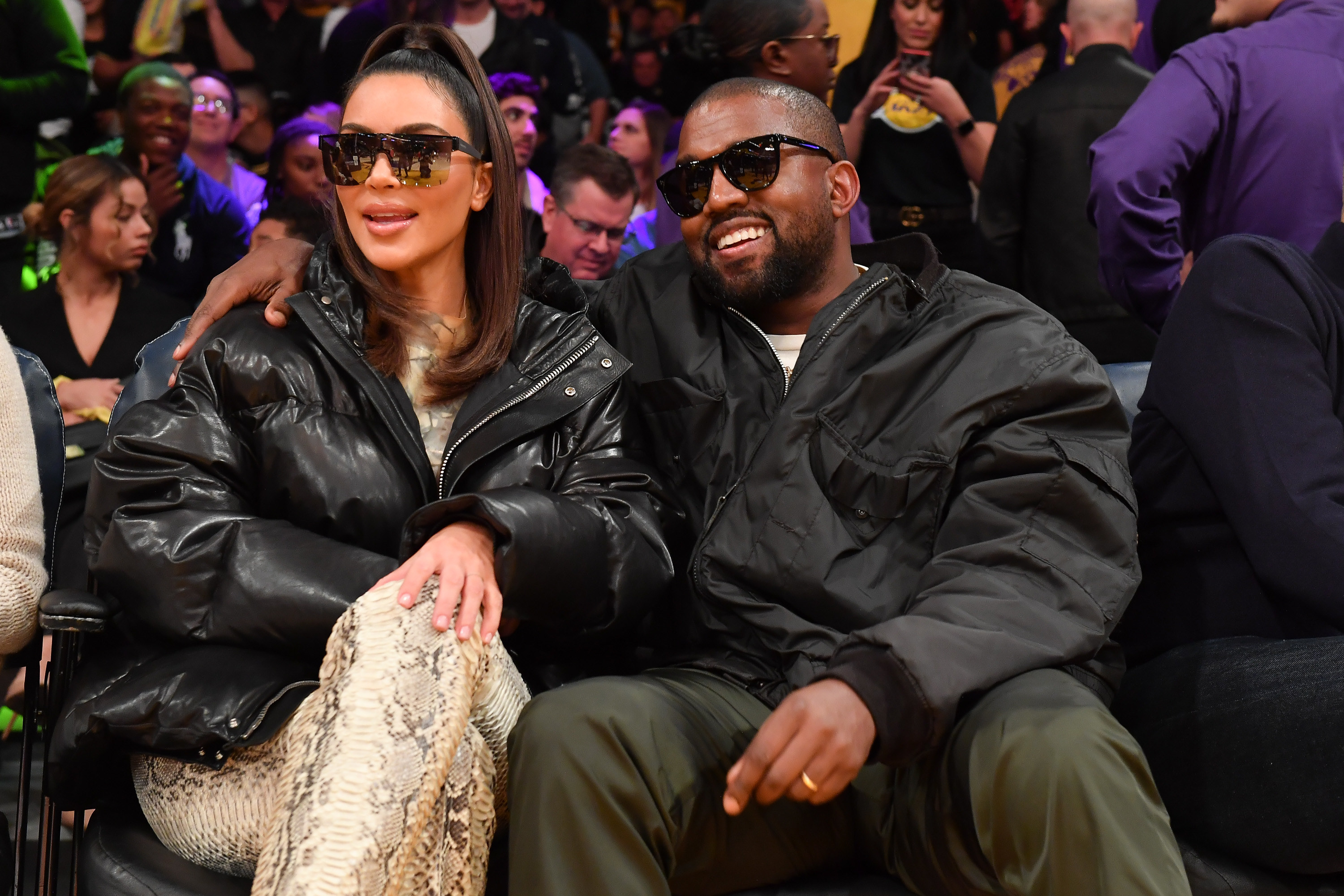 After months of escalating conflict between the former couple — including Kim issuing a rare statement against her ex, accusing him of trying to "control and manipulate" her — the decision to unfollow comes as a fairly major turning point in their divorce.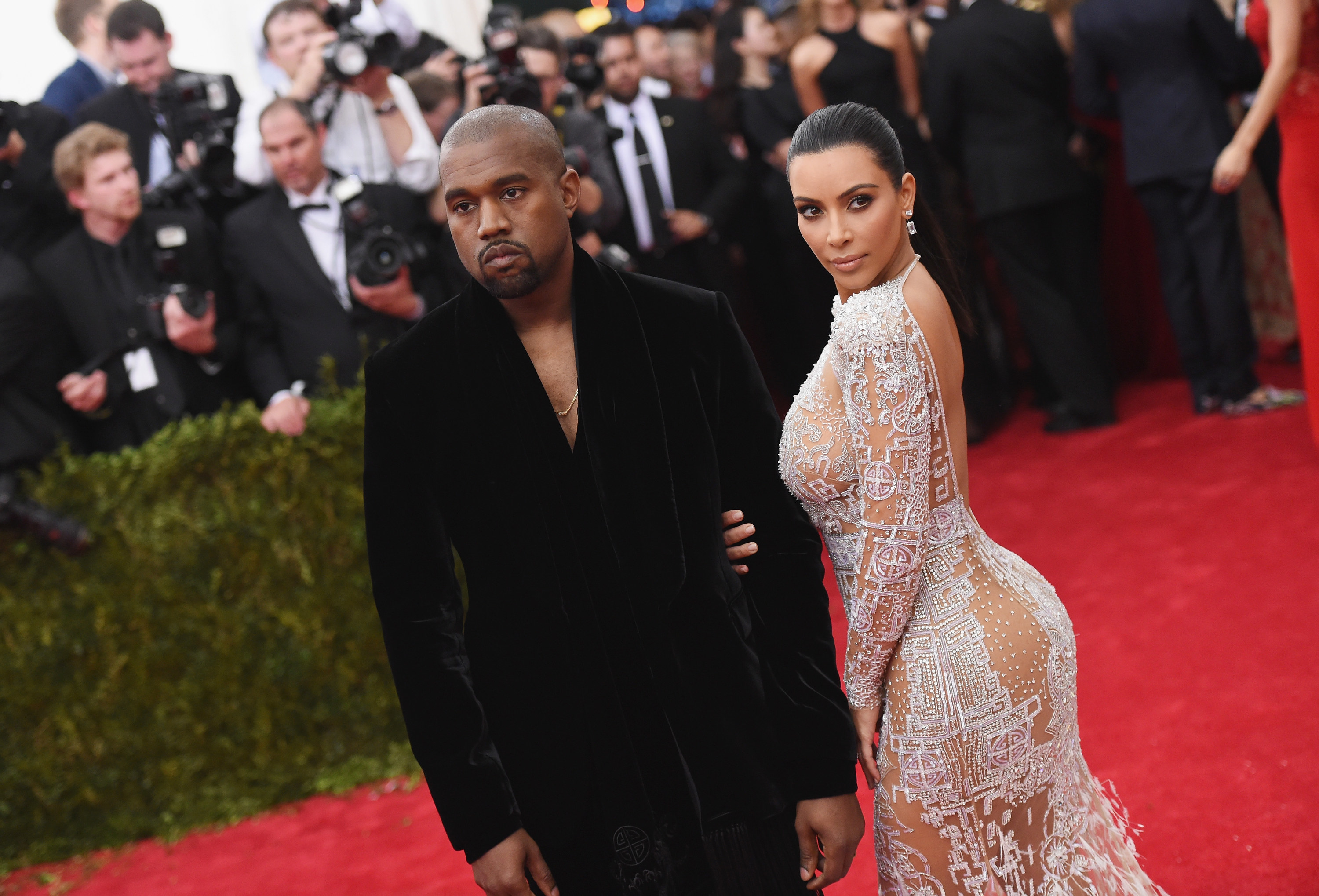 And the move also suggests that Ye's recent digs at Pete — and notably, his denial of harassing them — marked a significant breaking point for Kim.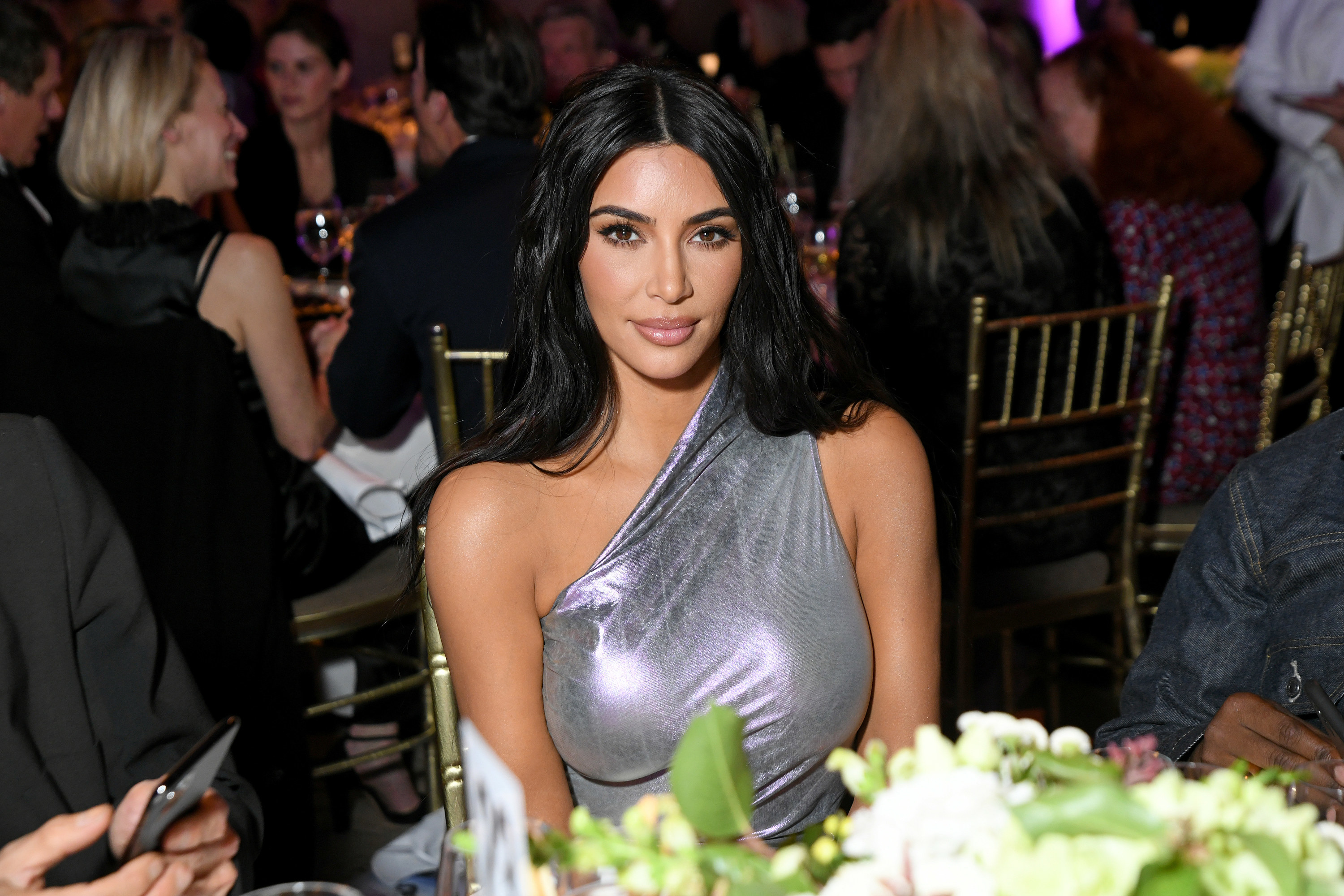 To make matters more interesting, Ye returned the gesture and unfollowed her back. But that didn't stop him from continuing to post about her on his page.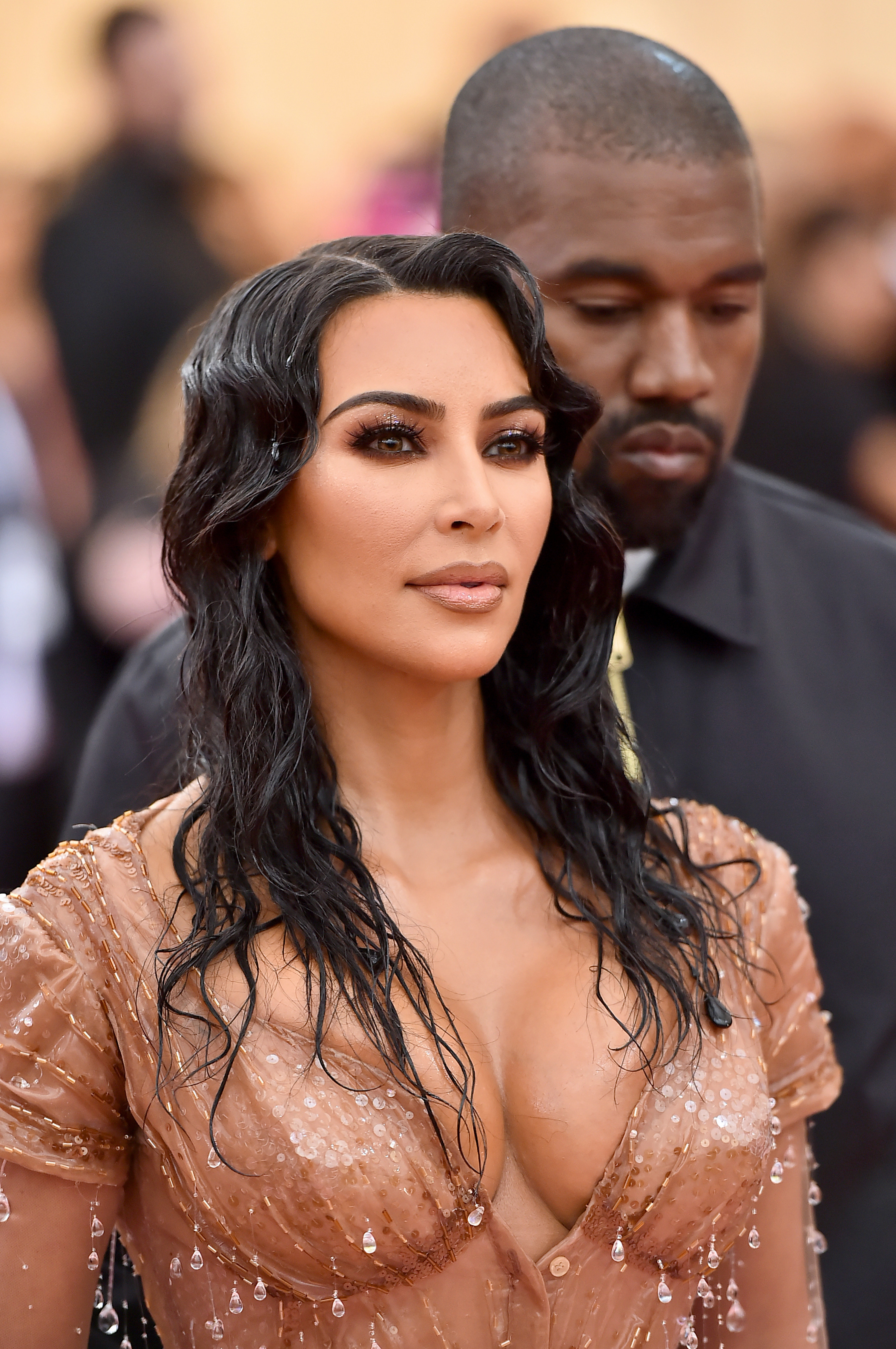 Just a few hours later, he shared a photograph of Times Square lit up by Kim's recent Balenciaga campaign, saying it was "bitter sweet" for him to see.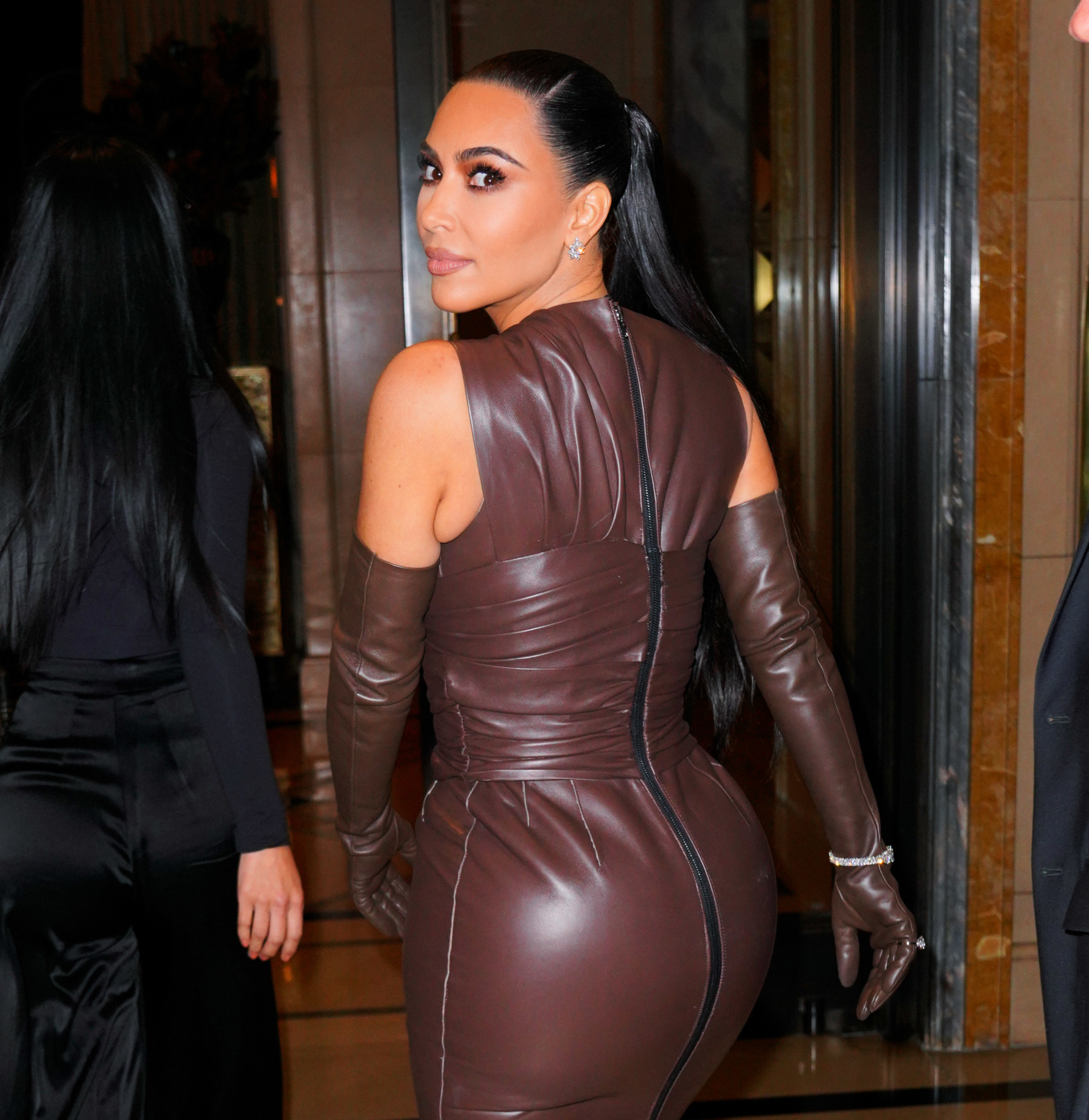 "This Balenciaga campaign premiered in Times Square today," he wrote. "I know ya'll can understand that this is bitter sweet for me. This is awesome. All positive energy."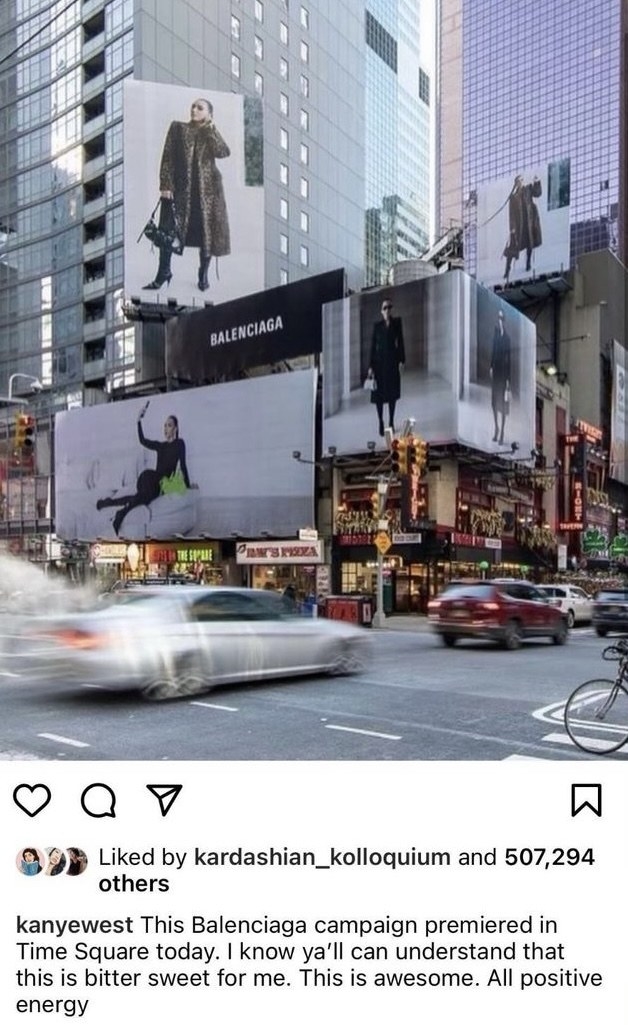 Ye has since deleted all his posts about Kim and Pete, including the statement he issued on Tuesday addressing accusations of harassment toward the pair, which remained live on the account for several days.