Kanye West has continued to publicly post about Kim Kardashian on his Instagram despite publicly admitting that the behavior could be deemed as harassment.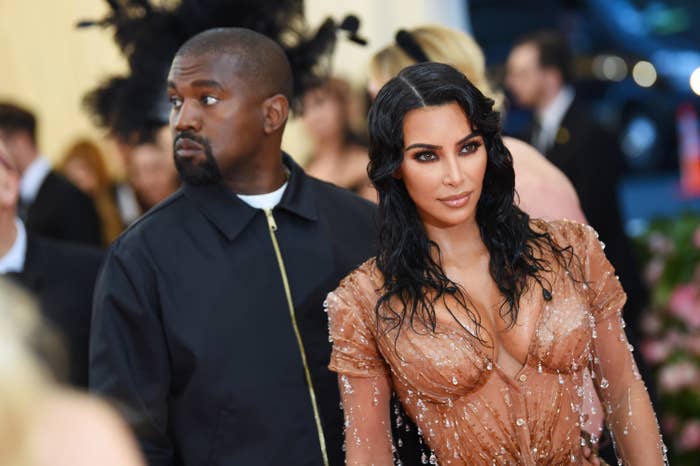 The pair — whose divorce proceedings began over a year ago — have been embroiled in conflict since the weekend, when Ye was criticized for sharing distressing messages allegedly sent by his estranged wife.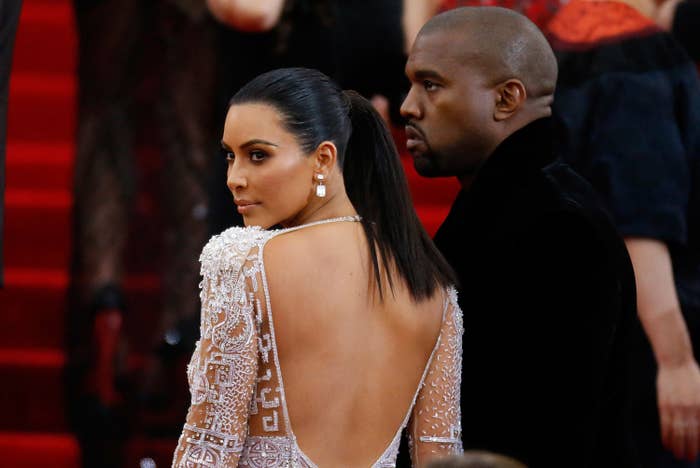 In case you missed it, Ye's Instagram activity in recent days has sparked a lot of concern among his followers, with several of his most worrying posts leveled at Kim's boyfriend, Pete Davidson.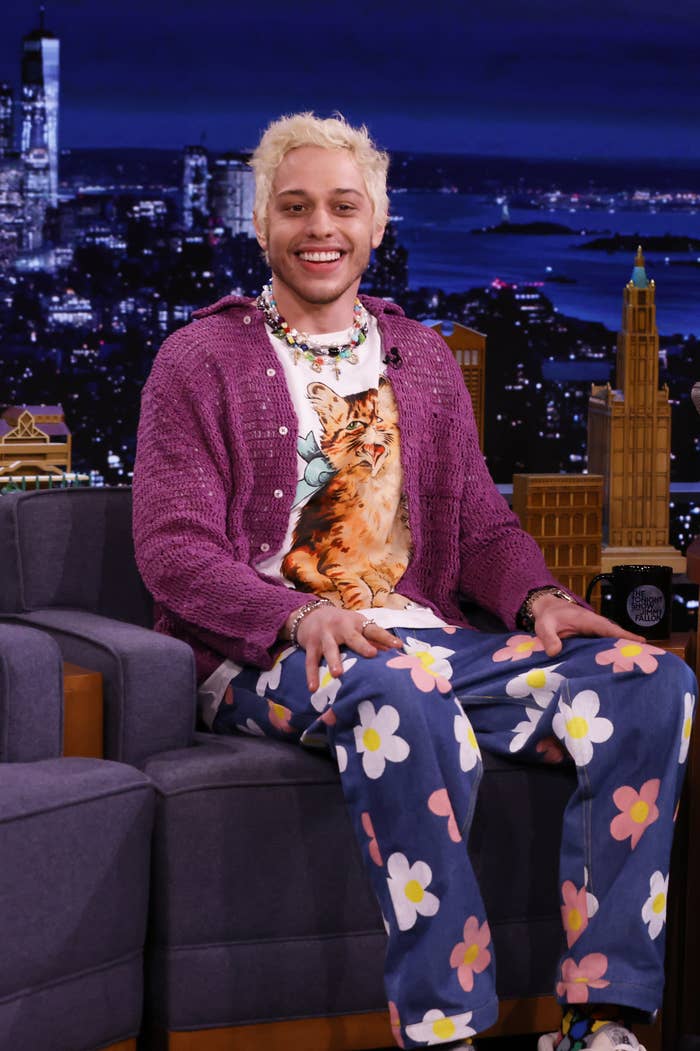 Things began on Saturday with a cryptic Instagram post in which Kanye hinted that he would no longer be working with his longtime collaborator Kid Cudi because of the rapper's friendship with Pete.
The situation very quickly escalated and, over the course of the weekend, Kanye shared a number of since-deleted posts calling Pete — who he consistently refers to as "Skete" — a "dickhead," "garbage," and "trash."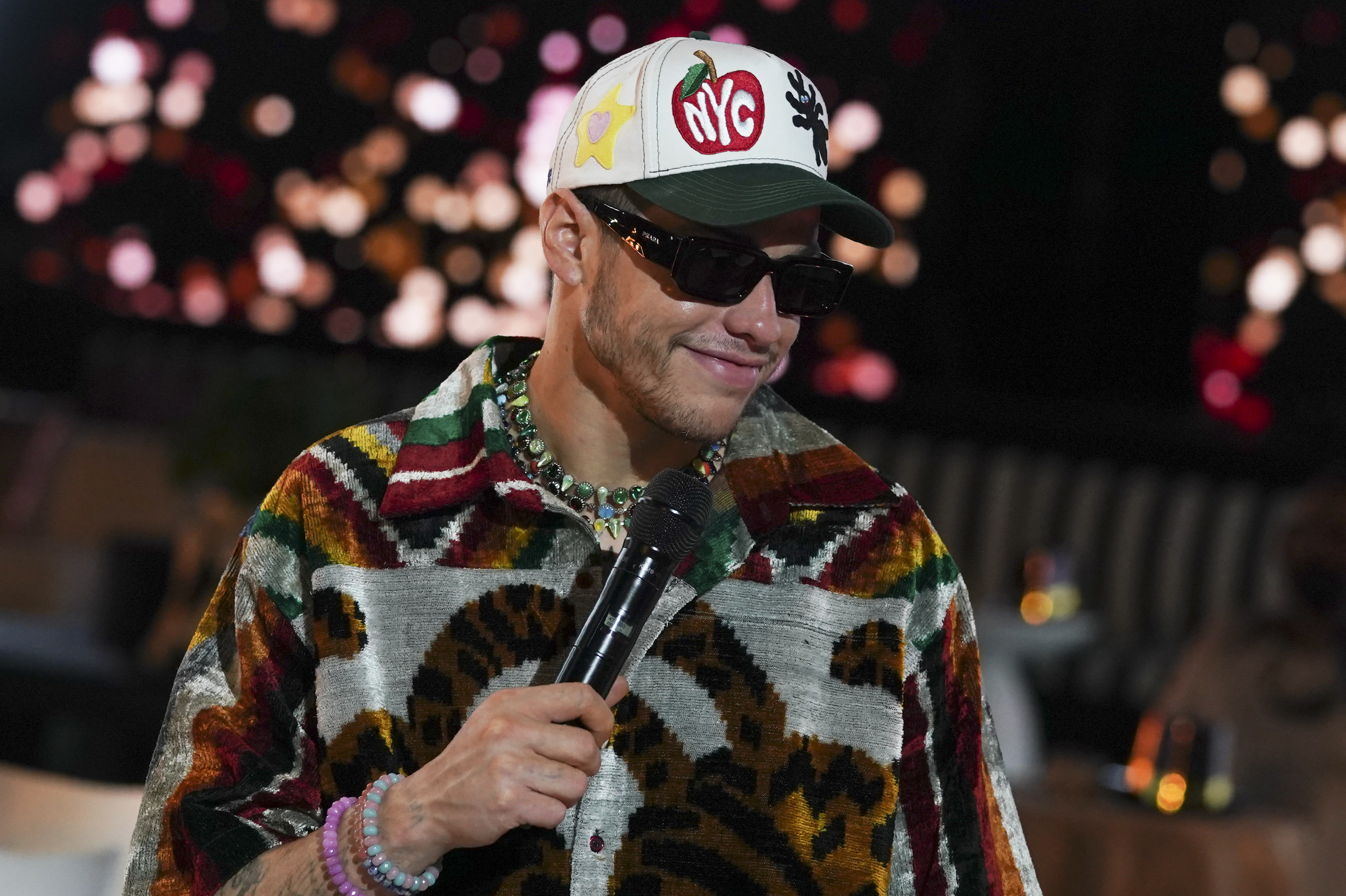 However, fans were left most concerned on Sunday after Kanye posted a private message that appeared to be from the Saturday Night Live star, reassuring Ye that he wasn't trying to get involved with his and Kim's four children.
"I'd never get [in the] way of your children," the text from Pete appears to read. "[That's] a promise. How you guys [go about] raising your kids is [your business] and not mine. I do [hope one] day I can meet them and [we can] all be friends."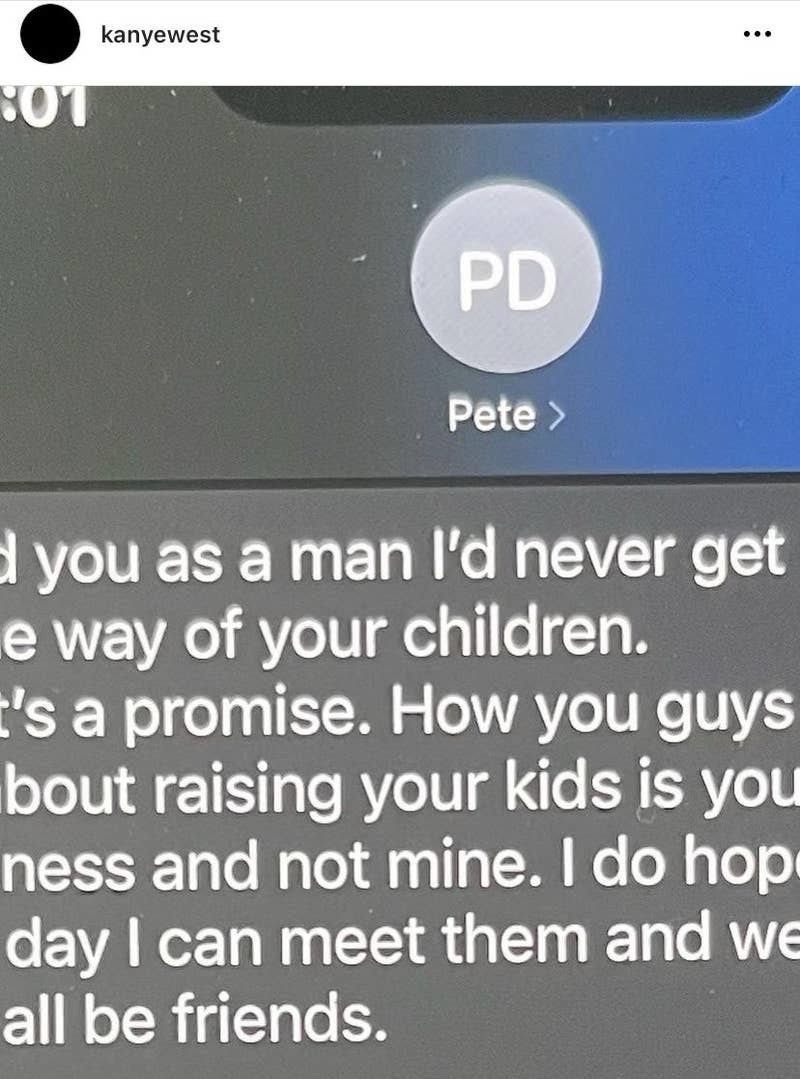 Ye shared the text with his followers, writing: "NO YOU WILL NEVER MEET MY CHILDREN."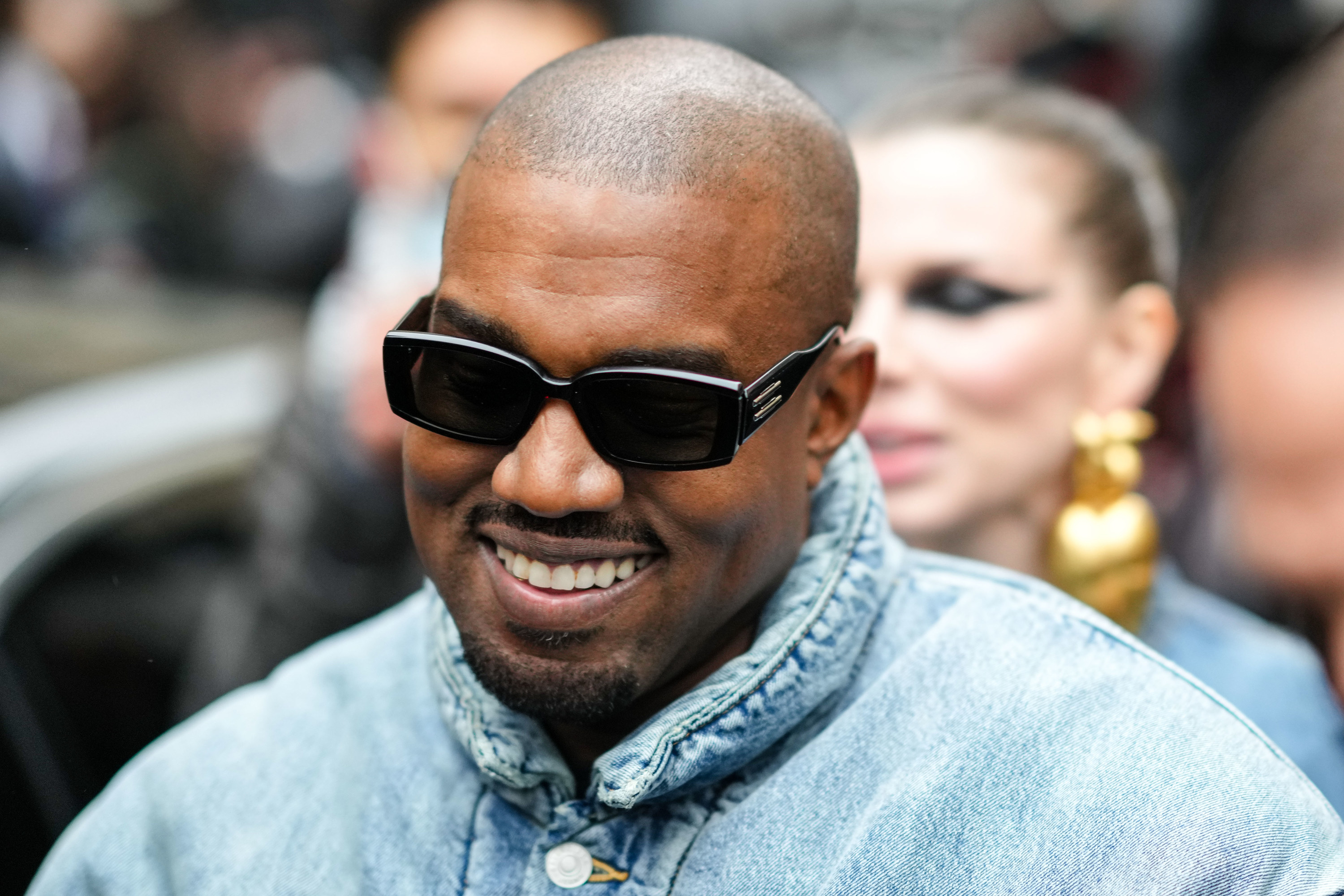 Scattered among his posts about Pete, Kanye also shared his hopes of getting back together with Kim — who, despite months of Kanye's public pleas to reunite, has made it clear that she wishes to pursue their divorce.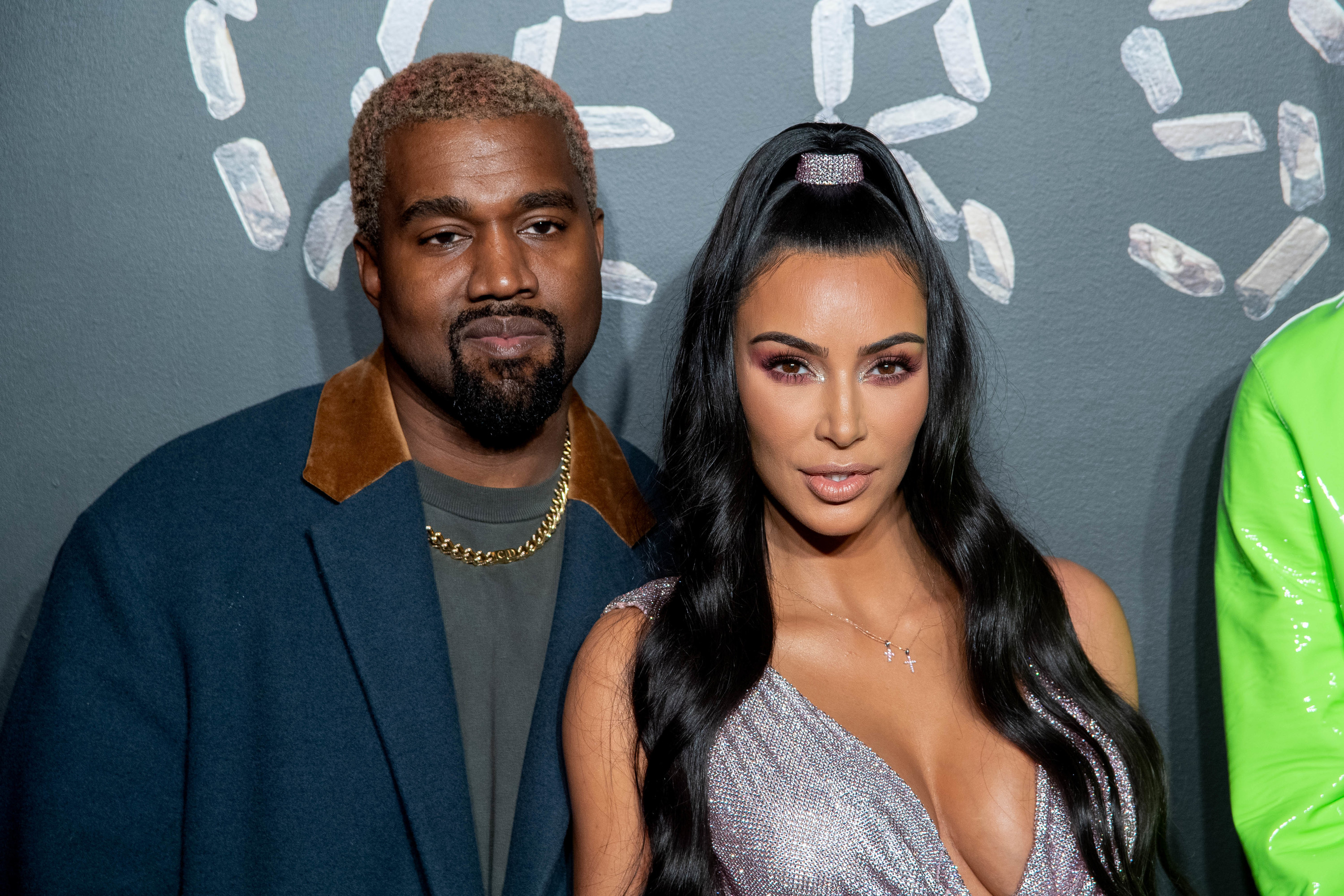 Doubling down on his hopes of reconciliation on Monday, Ye shared a number of posts about Kim, expressing "faith" that the two will get back together. He also posted a photograph of a black pickup truck filled with red roses, which looked to be parked in Kim's driveway as a Valentine's Day gift.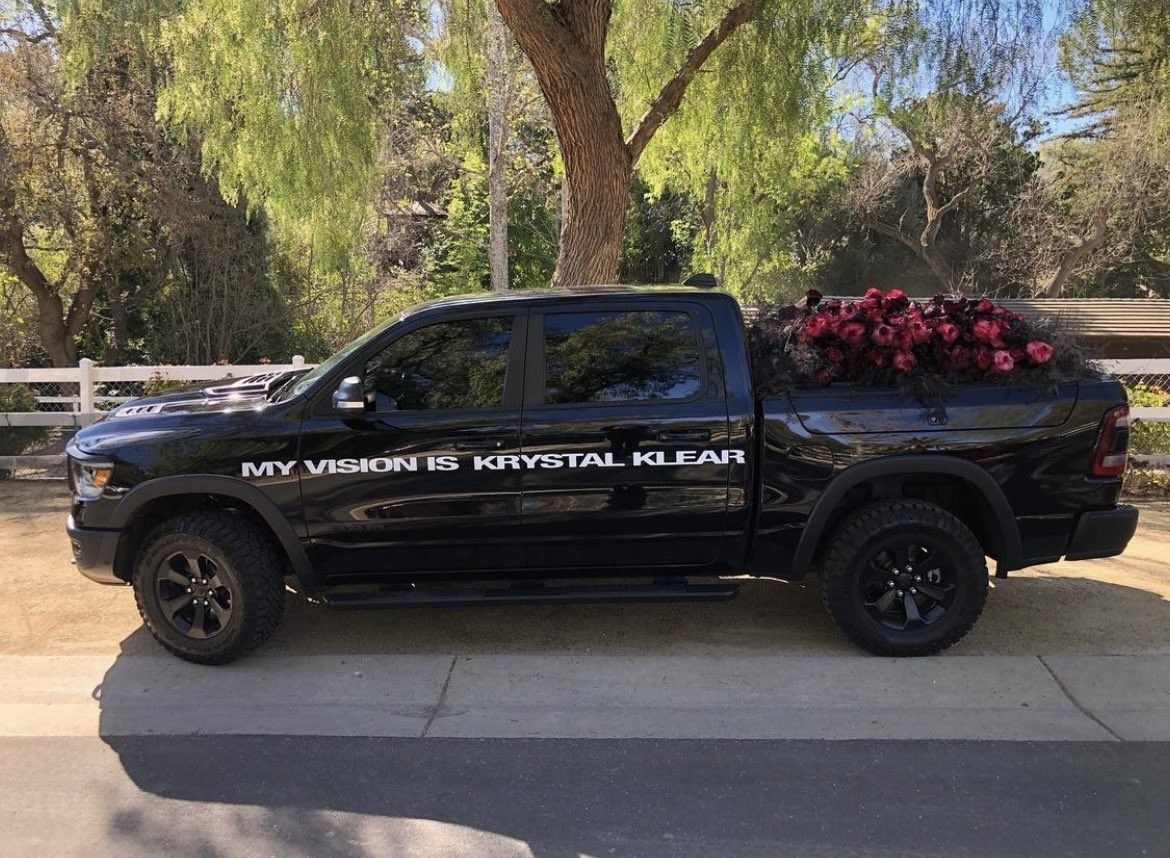 In another post, he also encouraged fans to yell "Kimye Forever" at Pete if they saw him in public, writing: "IF ANYONE LOVES ME AND MY FAMILY IF YOU SEE SKETE IN REAL LIFE SCREAM AT [THE LOSER] AT THE TOP OF YOUR LUNGS AND SAY KIMYE FOREVER."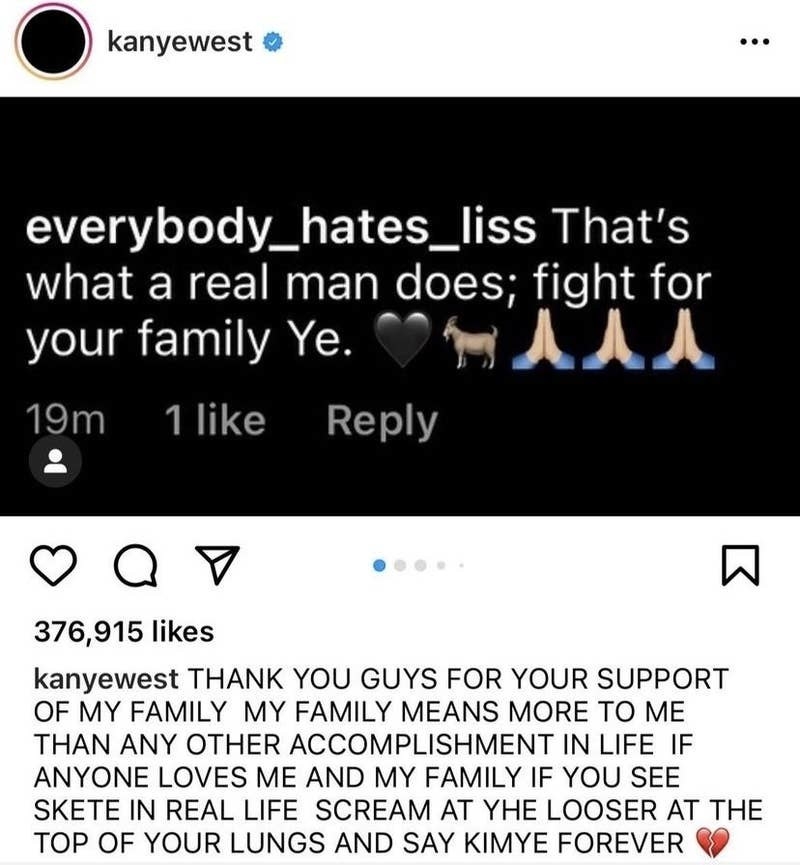 Many found these impassioned tributes to Kim to be overbearing and possessive in light of her wishes to formally terminate their marriage. However, fans' concerns reached new heights later on Monday after Kanye leaked some private text messages seemingly from Kim, where she expressed concern for Pete's safety.
"U are creating a dangerous and scary environment," one screenshotted text from Kim read. "Someone will hurt Pete and this will be all your fault."
Ye shared her private message with fans, writing: "UPON MY WIFE'S REQUEST PLEASE NOBODY DO ANYTHING PHYSICAL TO SKETE." He added that he planned to "handle the situation" himself, which many fans took as a threat of violence.
Shortly after this, Ye shared another exchange where Kim appears to warn him of the "dangerous people" that could cause harm to Pete if encouraged by him.
And in a subsequent screenshot, Kim can be seen asking why Ye feels the need to share their personal text messages on social media. Ye responded by informing Kim that she is his "favorite person in the world," telling her: "I'm your number one fan. Why wouldn't I tell everyone!!!"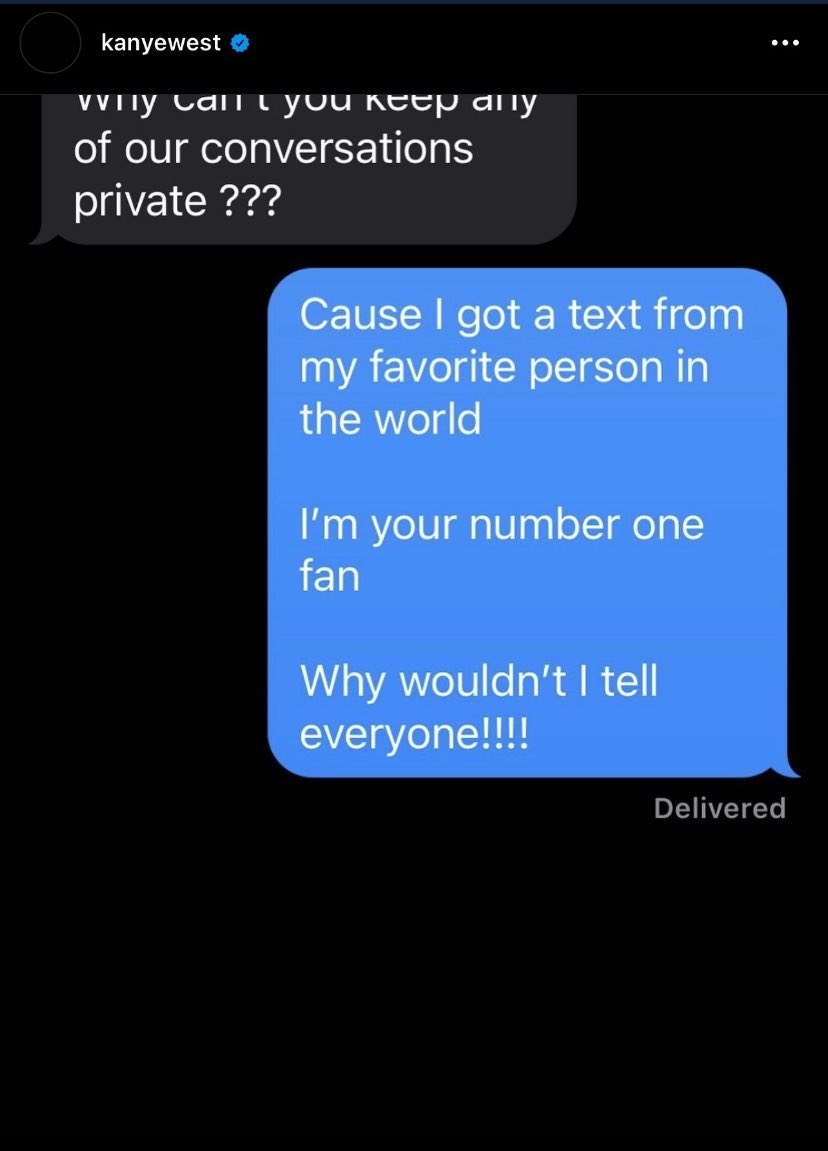 Fans were immediately concerned for both Kim and Pete, with many accusing Kanye of harassing and ridiculing his ex using tactics of public manipulation.
But in the wake of mounting criticism, Kanye issued an Instagram statement on Tuesday taking "accountability" for his treatment of Kim.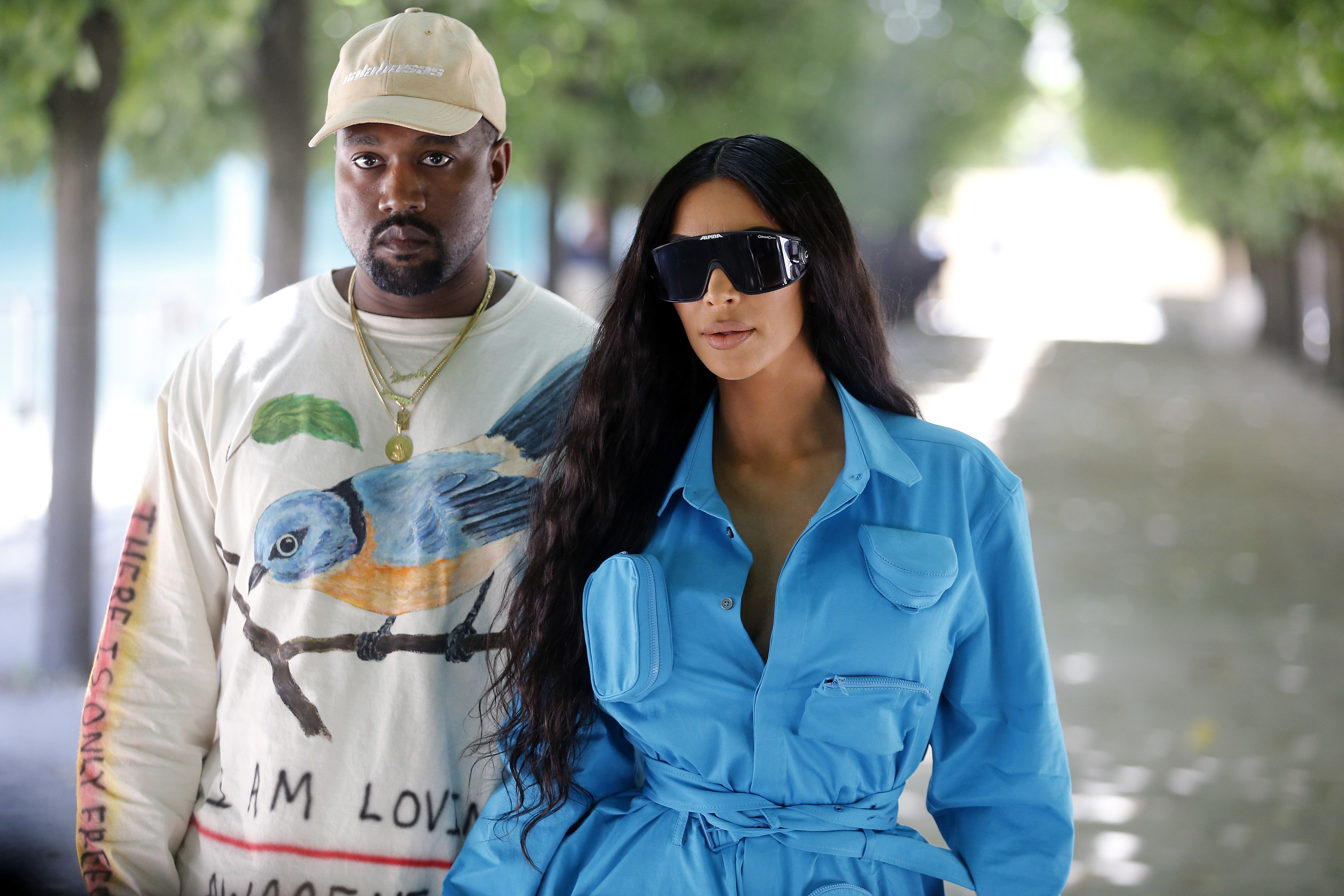 The statement — shared alongside a photograph of himself onstage — began with the rapper addressing the way he's recently been writing his posts in all caps, telling fans he learned that his use of capitalization often gives the impression that he is "screaming."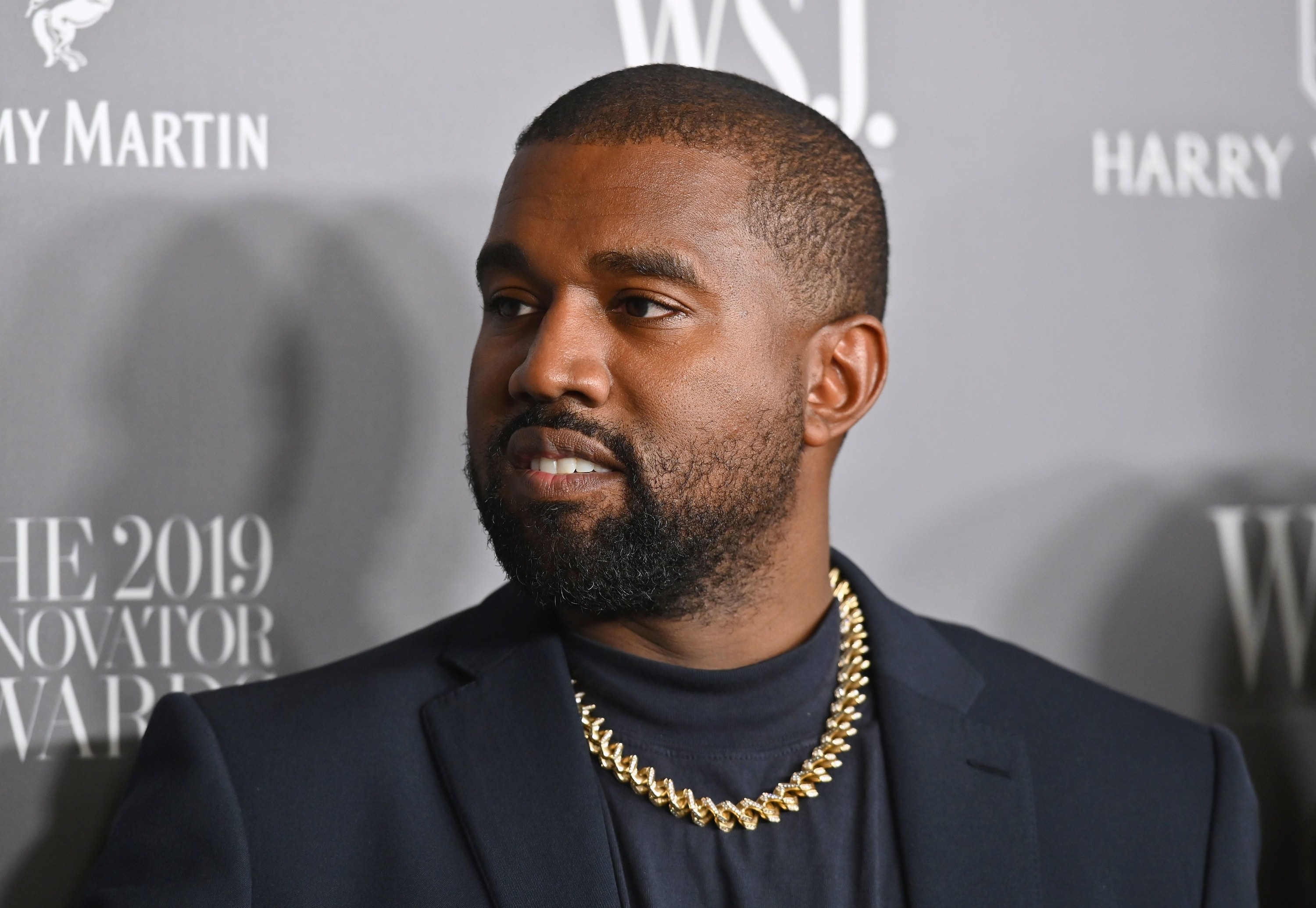 "I've learned that using all caps makes people feel like I'm screaming at them. I'm working on my communication. I can benefit from a team of creative professionals, organizers, mobilizers and community leaders," he wrote, going on to thank fans for their continued support.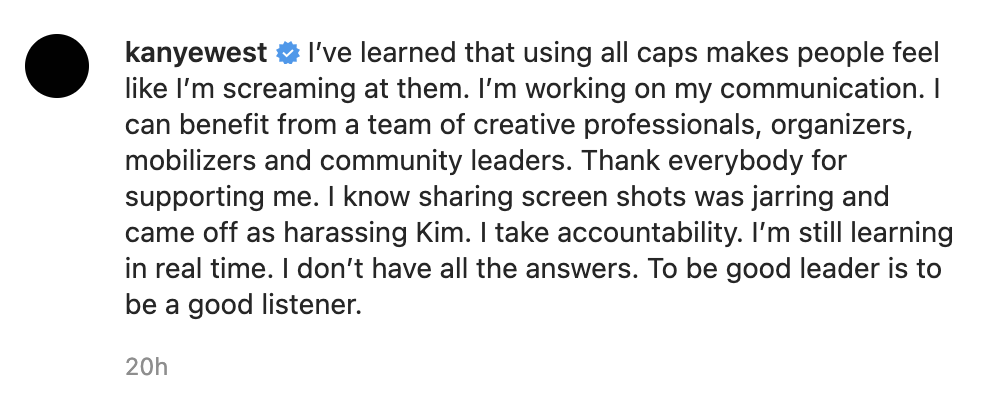 Ye also addressed his treatment of Kim, admitting that leaking her messages was a mistake that could be considered harassment. He also went on to say that he is still "learning in real time."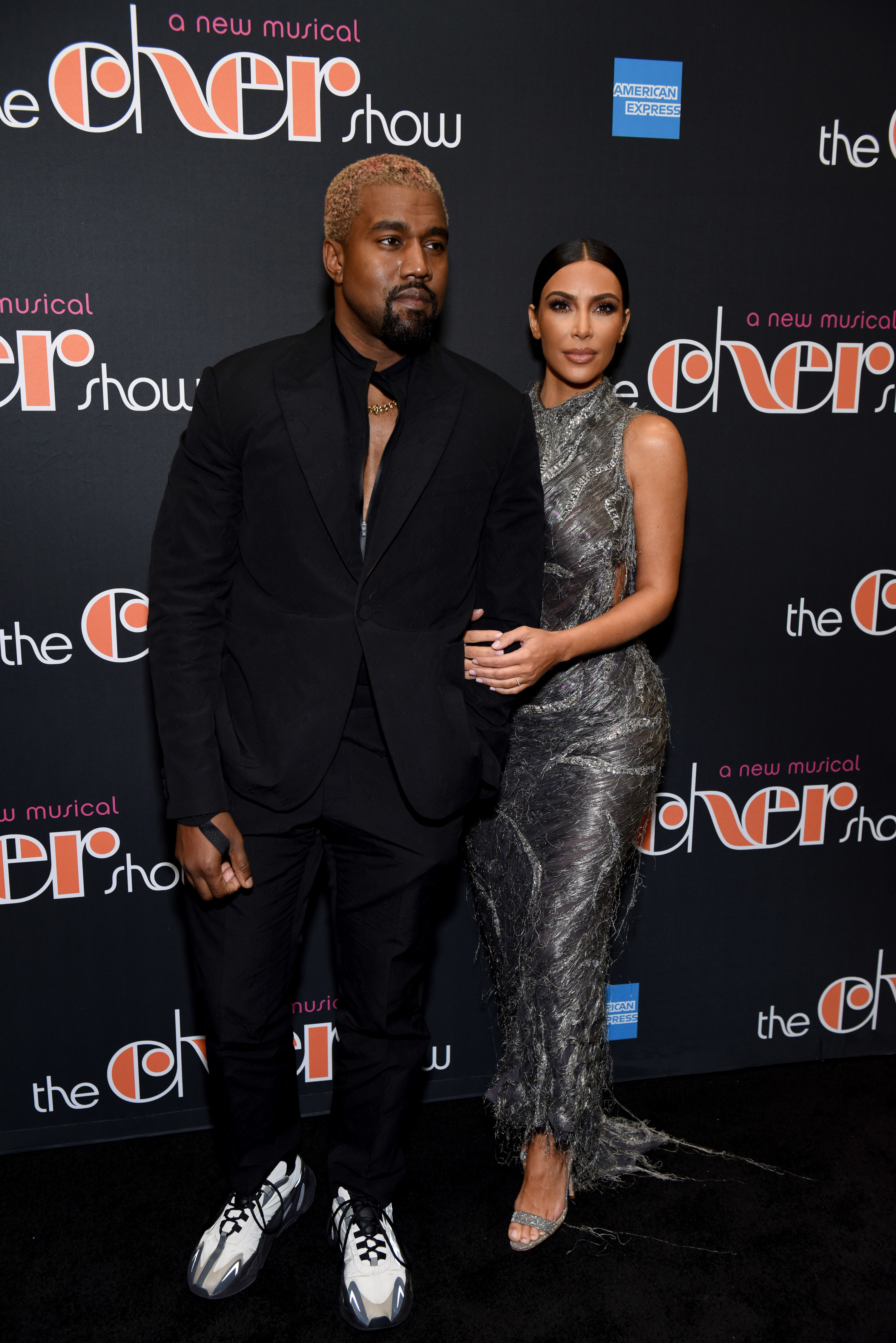 "I know sharing screen shots was jarring and came off as harassing Kim," he wrote. "I take accountability. I'm still learning in real time. I don't have all the answers. To be good leader is to be a good listener," the statement concluded.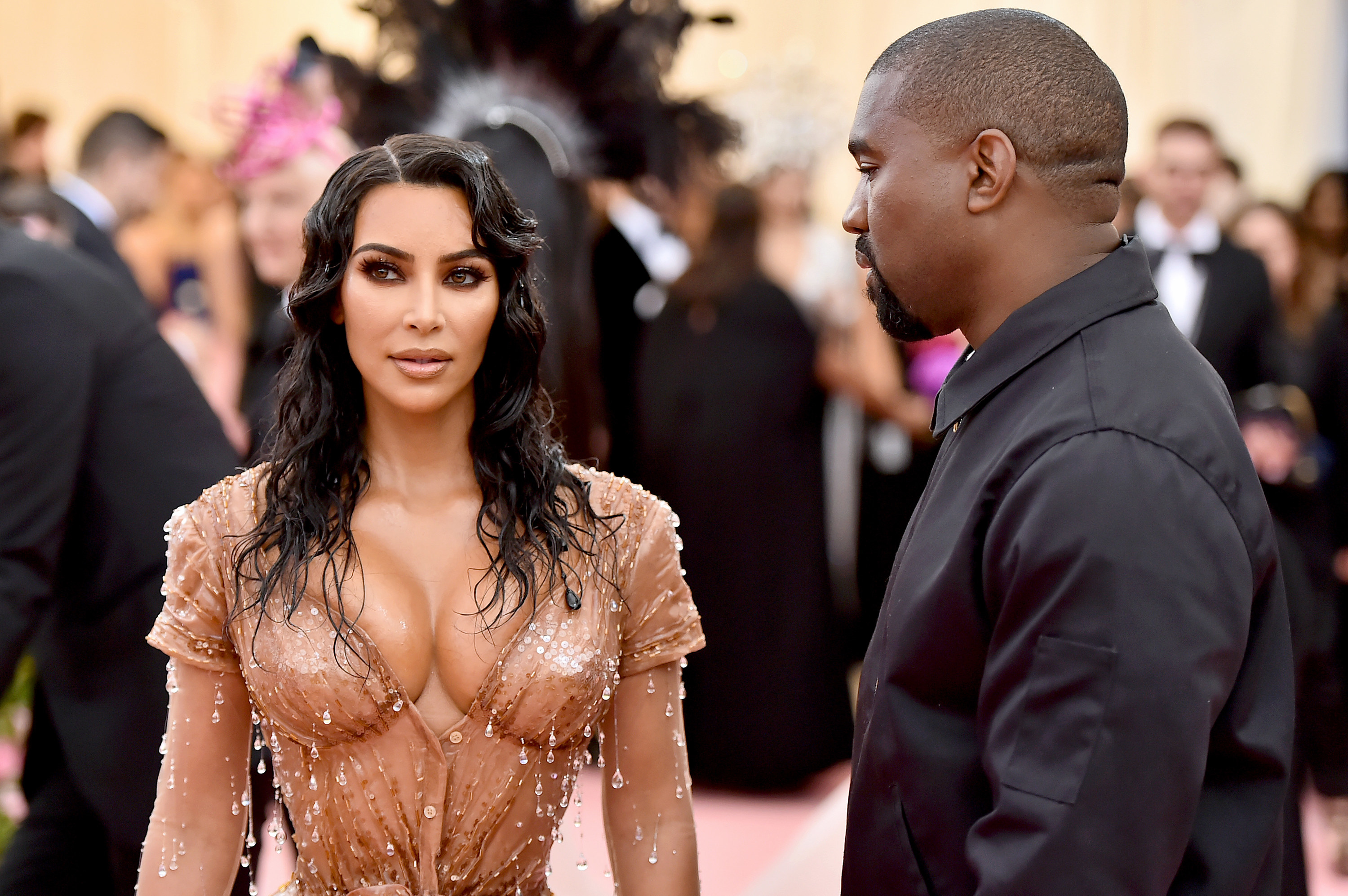 However, just several hours later, Kanye picked up right where he left off and returned to Instagram to share a number of updates relating to Kim.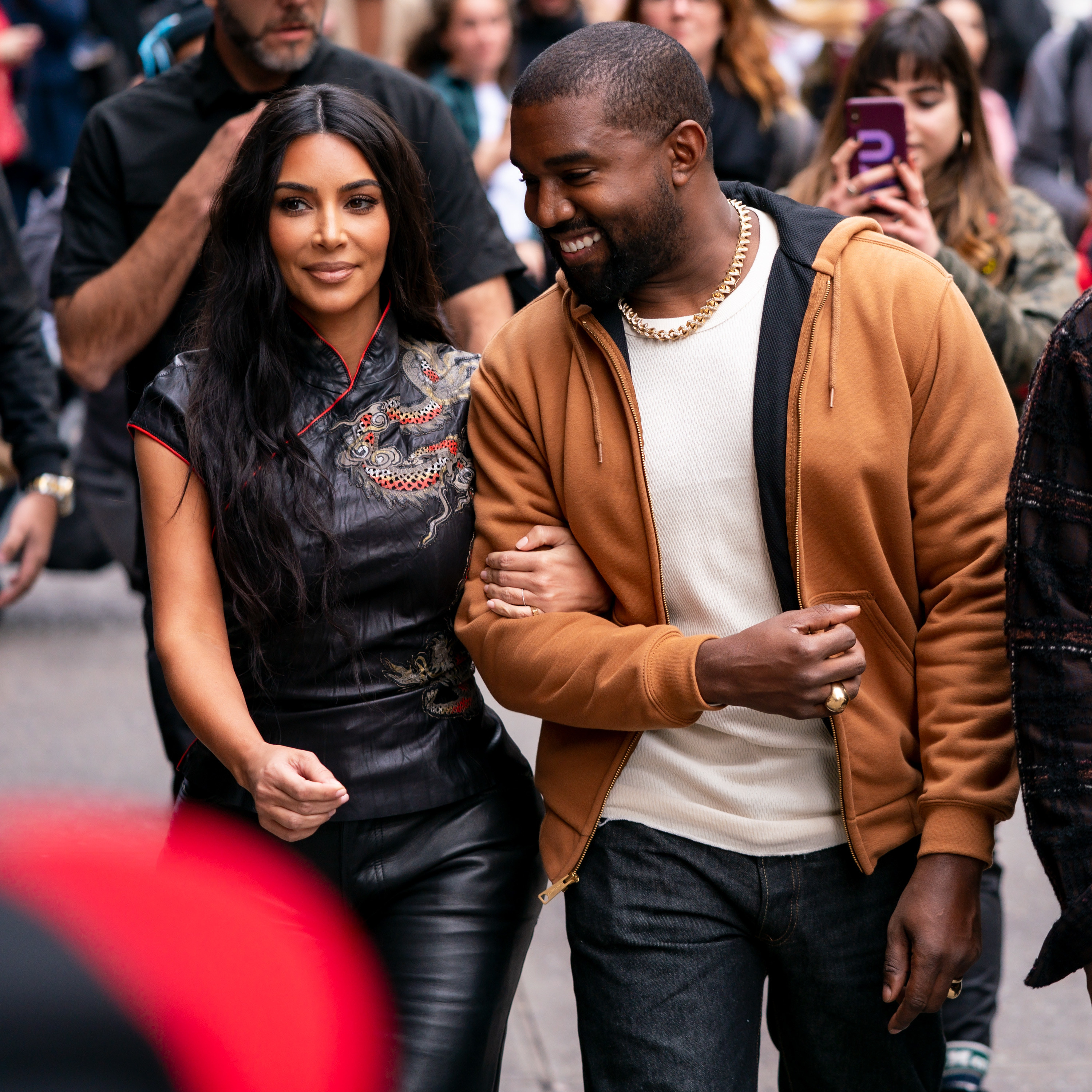 The first post looked to be a message of support sent from his cousin, Dre. The passage of text in the screenshot — supposedly written by Freida Bailey — talks about "exhausted" souls and patience, and includes one intriguing line that reads: "She will come back — as God intends."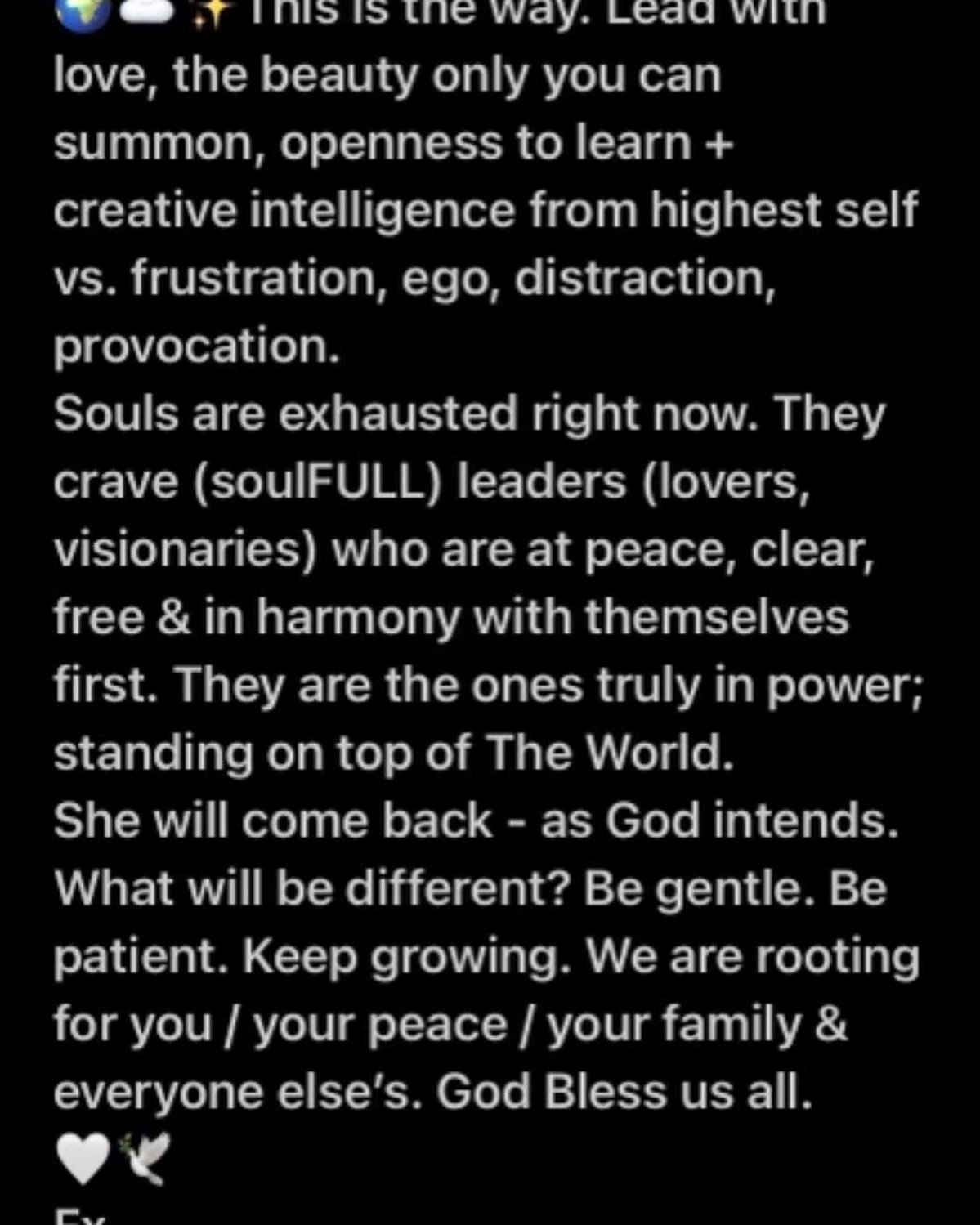 This particular sentiment — seemingly in reference to his hopes of rekindling his marriage — echoes a number of recent statements Kanye has made about his belief that he and Kim will be brought back together by God.
Not long after this, Ye appeared to allude to Kim once again in a cryptic post about fathers being separated from their kids.
The captionless image showed a sign on a roadside that read: "STOP TELLING FATHERS THEY SHOULD HAVE FOUGHT HARDER TO SEE THEIR CHILDREN & START ASKING MOTHERS WHY HE HAD TO FIGHT AT ALL."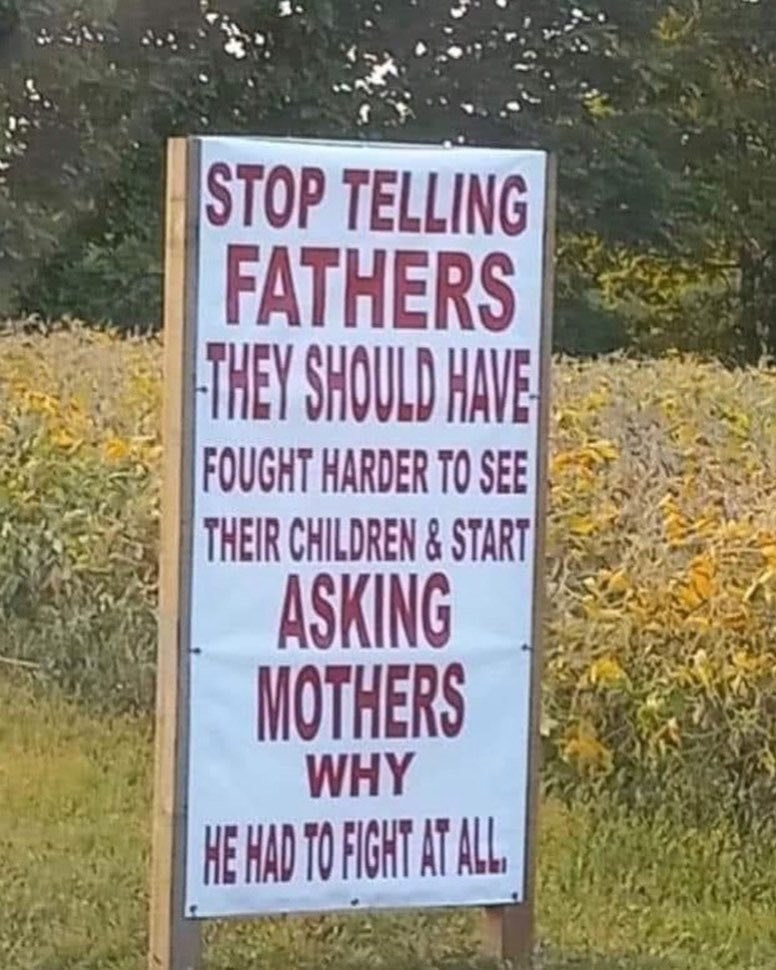 Similarly, this looks to be a reference to his and Kim's ongoing conflict surrounding coparenting arrangements with their four children. In recent weeks, Kanye has spoken candidly about his concerns about being separated from his children, and last week he even accused Kim of trying to "kidnap" their daughter Chicago.
Then, after seemingly reigniting their coparenting dispute, Ye followed up with a third post — this time sharing a recent photograph of Kim.
Returning to his caps-lock captions, Kanye wrote under the picture of his ex: "VISION OH SORRY ALL CAPS IS BACK FOR THE THE PEOPLE THATS ALL CAP," evidently backtracking on his previous statement about his use of capital letters.
The disconnect between Ye's earlier acknowledgment of his actions and his subsequent posts prompted a lot of confusion from fans and also fueled speculation that his initial statement may not have been written by him.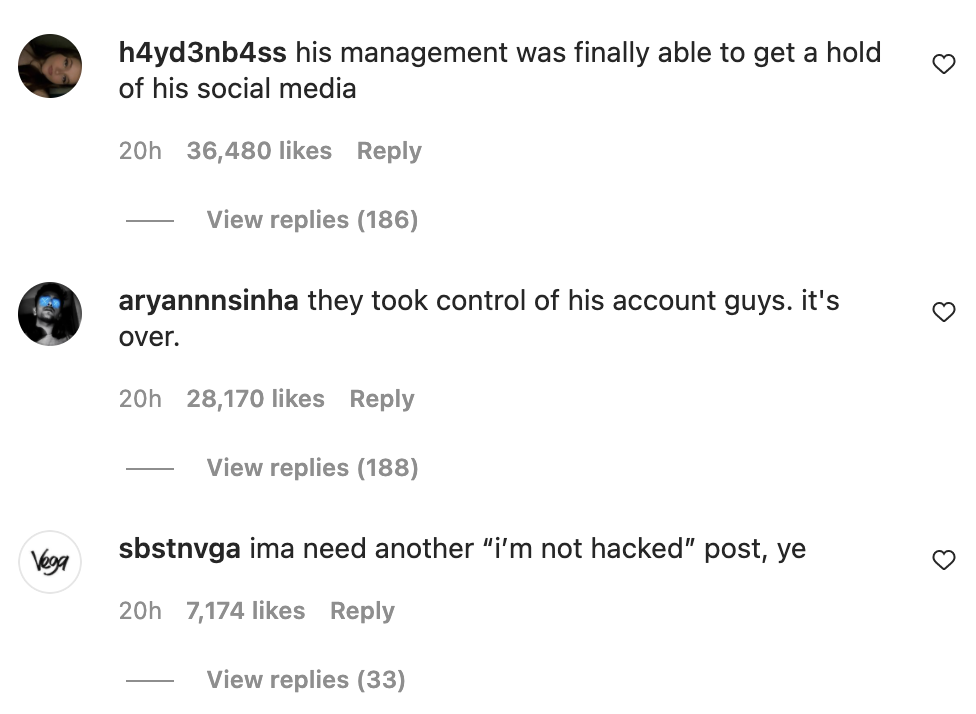 With that being said, the statement is currently one of the only posts from the last few days that Kanye has not deleted from his Instagram page, which suggests that he is committed to standing by his words.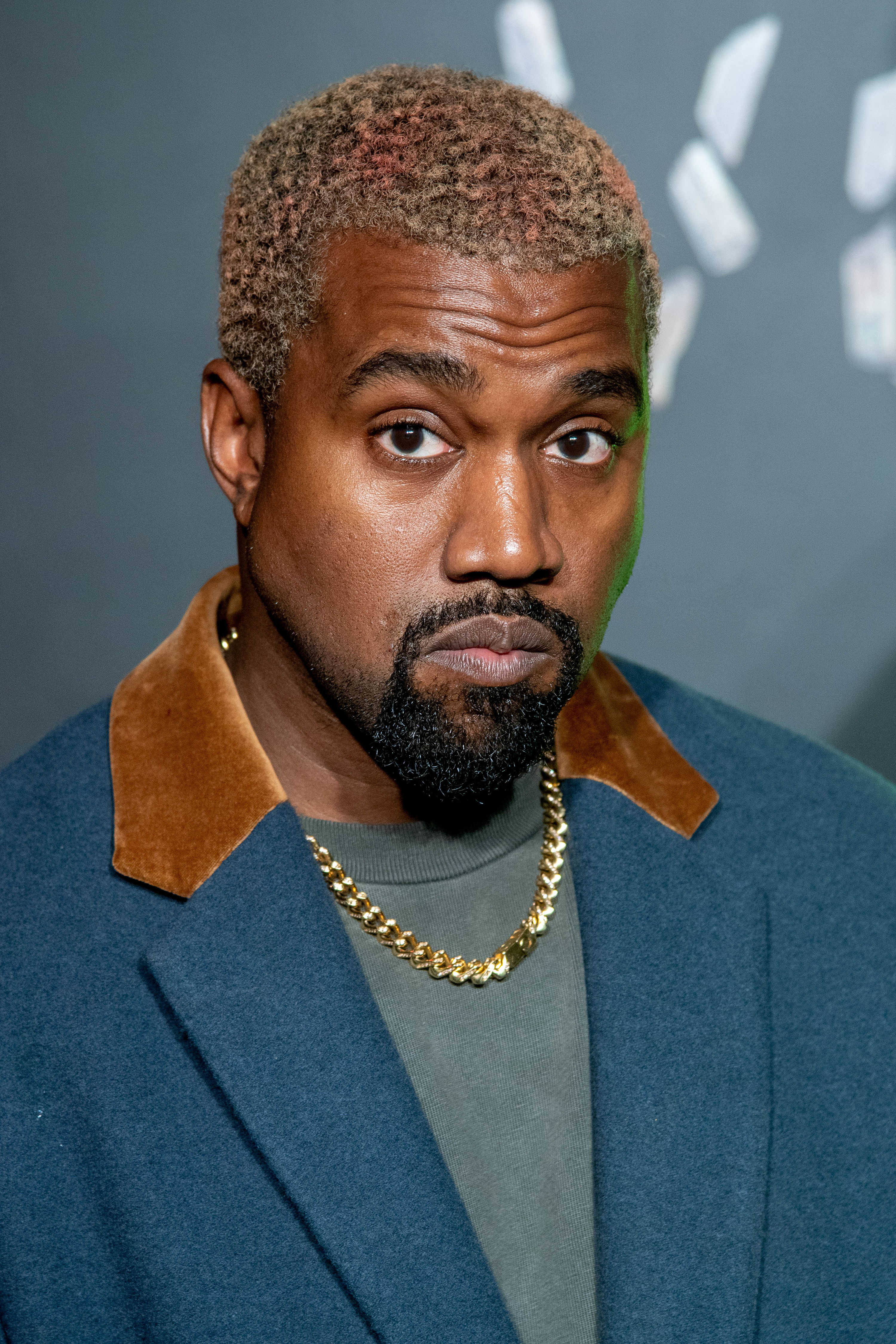 At this time, neither Kim nor Pete have addressed Kanye's statement or his previous actions.