Kim Kardashian is Vogue magazine's March cover star, and she's speaking out about her contribution to the ever-changing standards of beauty.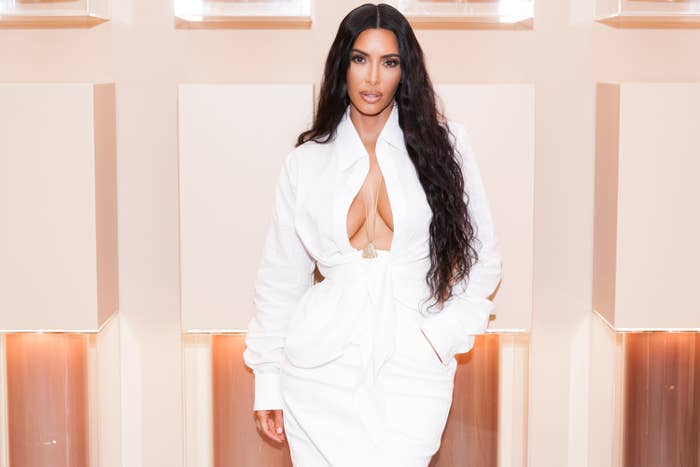 There's little denying that Kim is a beauty icon. Take a look at her costume for last year's Met Gala — an entirely covered face, recognizable only by her internet-breaking silhouette.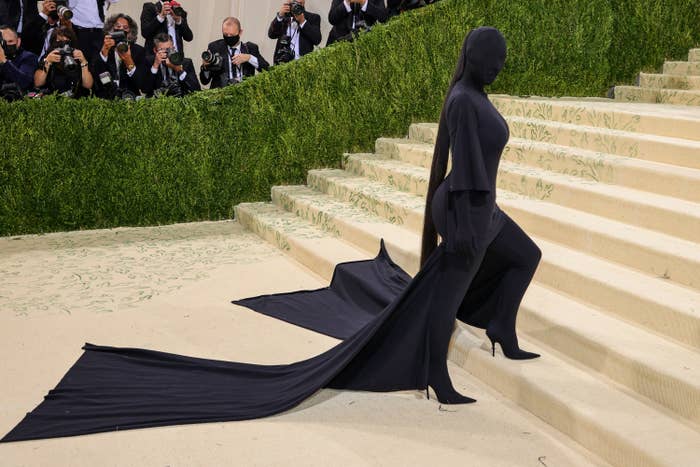 The same silhouette that, according to Vogue, was the end goal for 30% of women who visited one plastic surgeon's office in Beverly Hills. With a statistic like that, the Kardashian influence on beauty is indisputable, for better or for worse.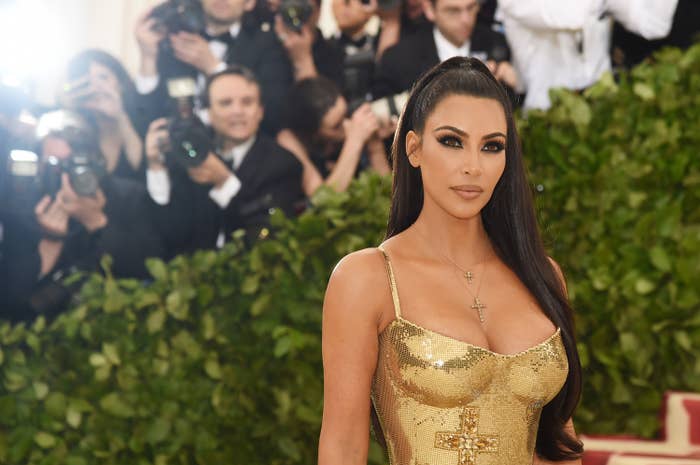 With their booming cultural power and immense social media presence, Kim and her sisters have played a huge role in the glorification — and normalization — of everyday, airbrushed perfection, which they attribute only to their daily workouts.
However, the KarJenners have consistently failed to acknowledge their access to personal chefs, home trainers, digital manipulation tools, and high-end cosmetic procedures — or address the part they may play in upholding these beauty standards.
In fact, when an interviewer began to broach the topic during Kim's Vogue cover interview last month, the business mogul jumped right in and cut her off.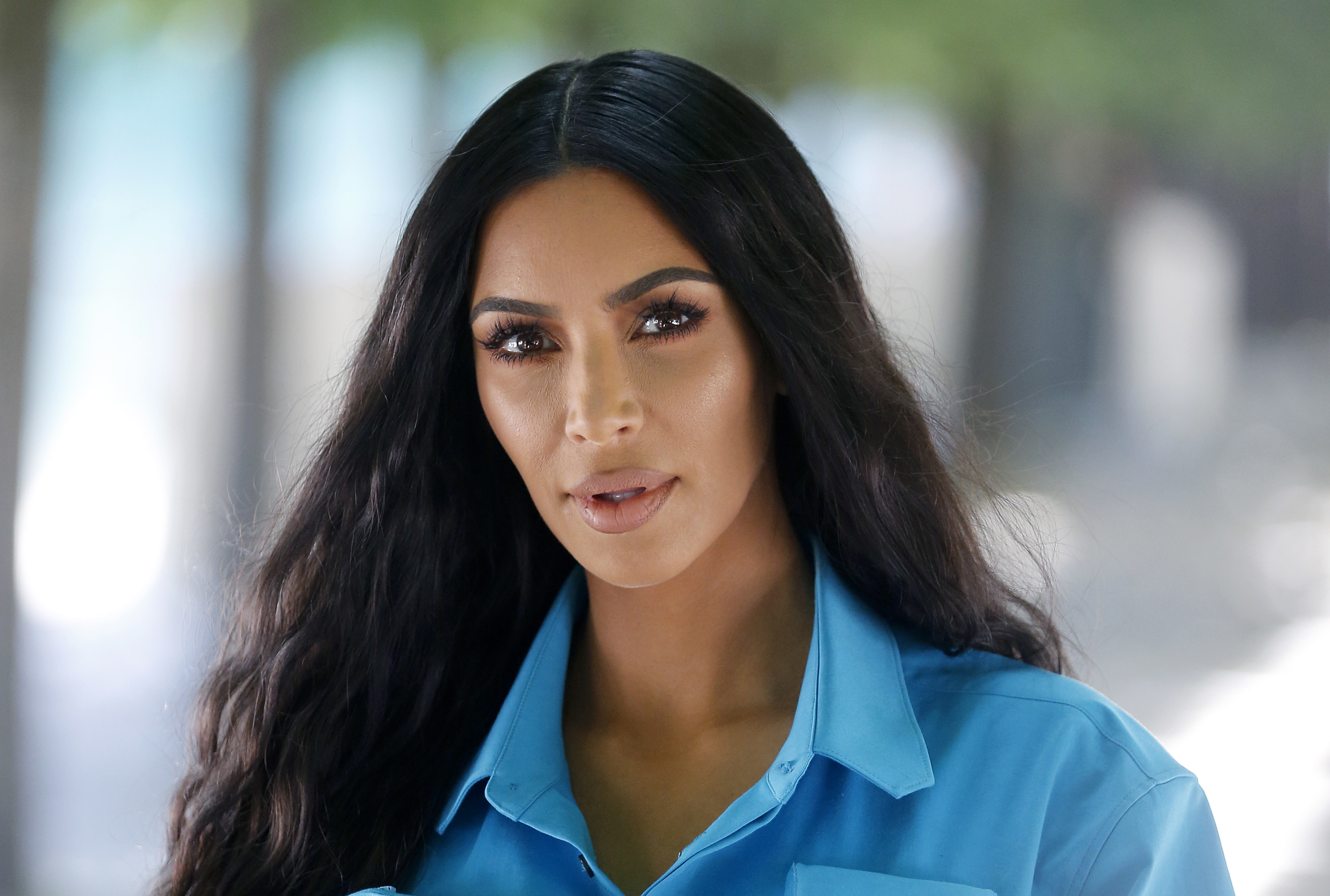 "You and your sisters have been blamed for promoting—" she began, before Kim cut in and said: "Everything."
Kim then launched into discussing the toxicity of the beauty zeitgeist, although did little to acknowledge her family's contribution.
"There's definitely an influence, both positive and negative, on how a whole group of people view themselves because of social media. I can see that. I'm not blocked off to the idea that it exists," she said.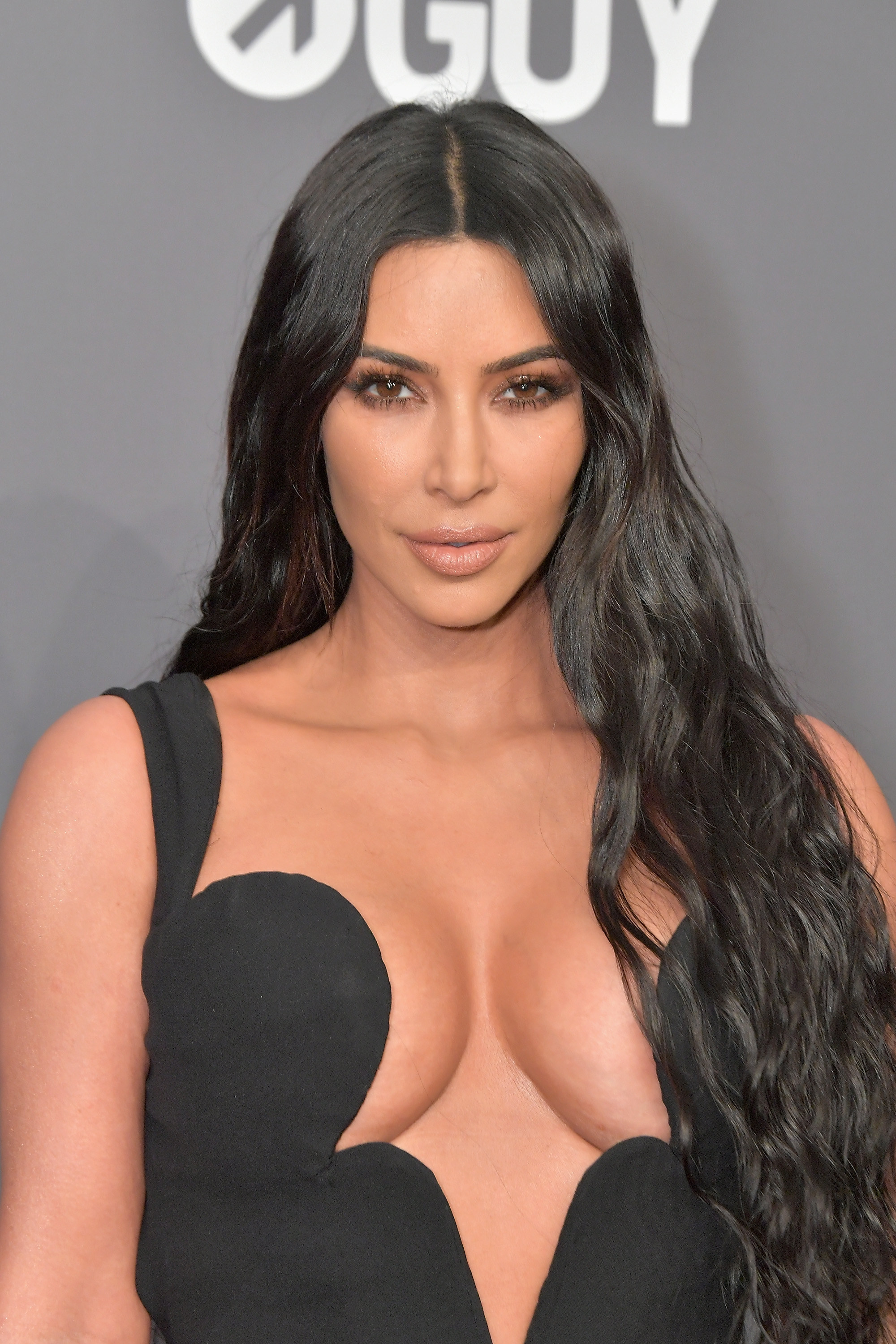 "But I try to think, 'Okay, if I'm raising my kids, how would I react if I felt like there were things on TikTok or Instagram that I wouldn't want them to see and be a part of?'" she added. "We would have those conversations."
Kim went on to say that she just tries to "live [her] life and be happy for people," before insinuating that this kind of commentary is something she tends to avoid engaging with, as an act of self-preservation.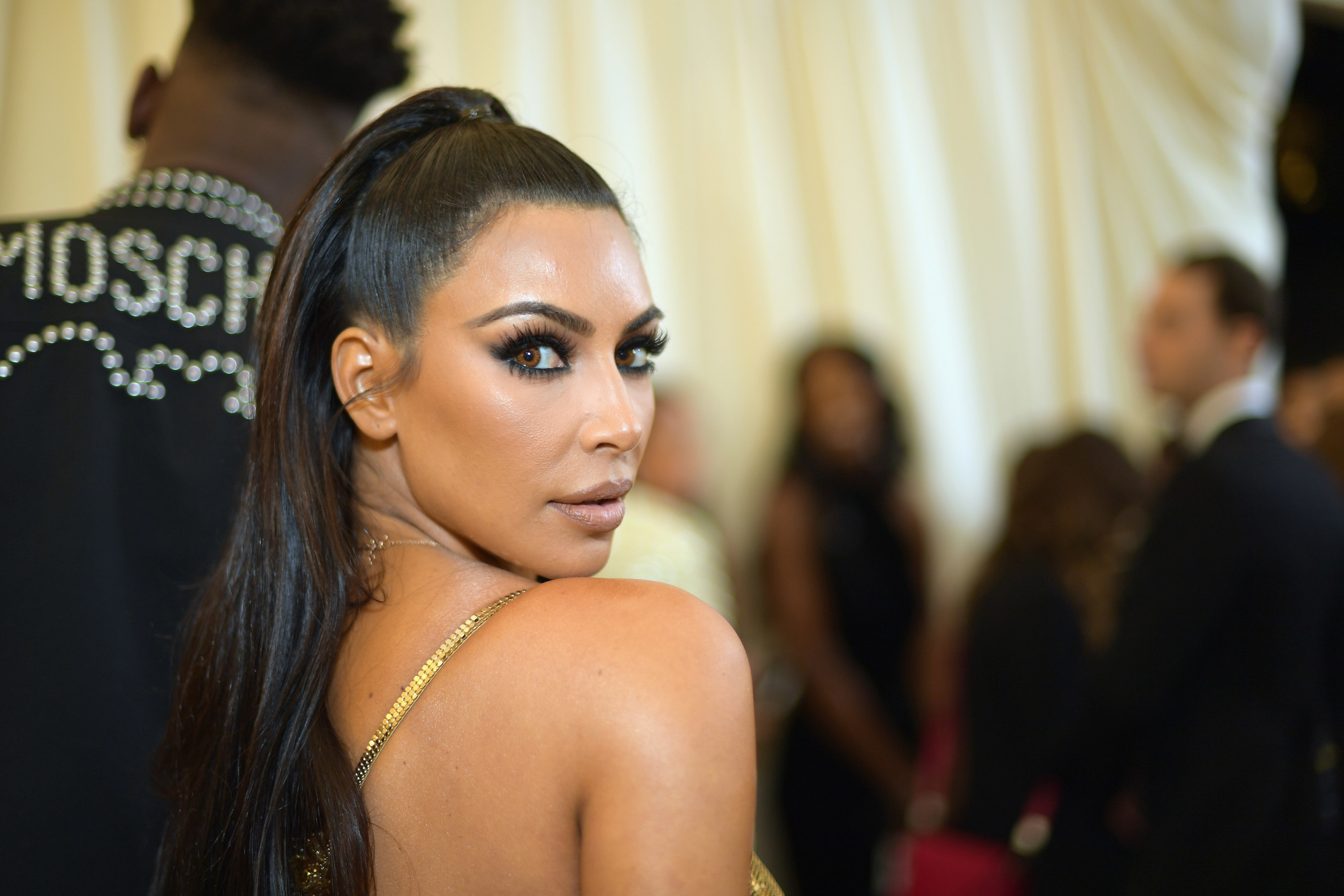 "I think when you just live your life like that, you block it out," she said. "It's like a racehorse that puts on blinders so they can see clearly and straight. You've got to just be that racehorse, put on those blinders, and go. And if you start trying to see to the right or the left of you, you're going to trip up."
However, this isn't the first time Kim has brushed off questions about toxic beauty standards and her involvement in upholding them.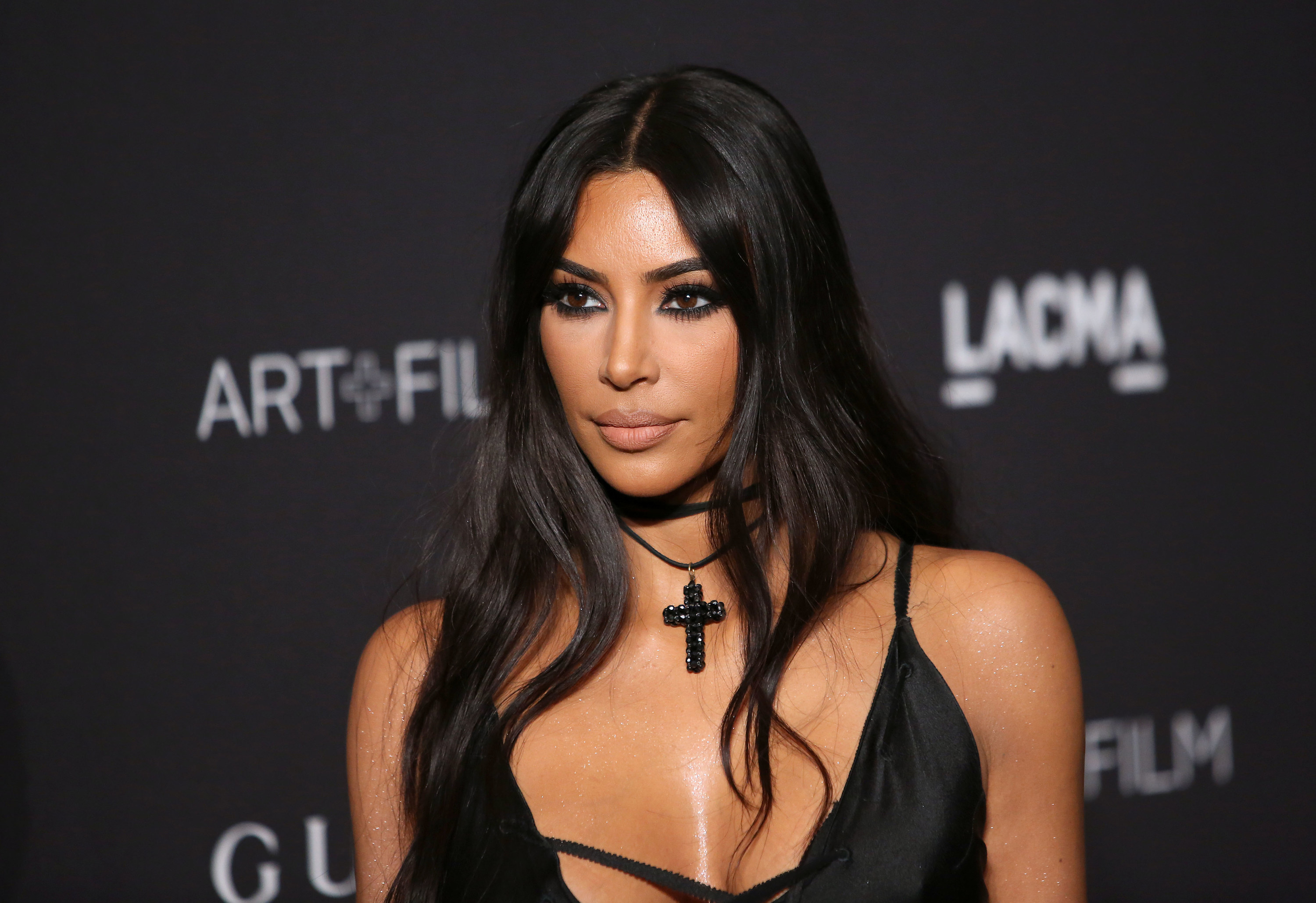 During the Keeping Up With the Kardashians reunion last June, Andy Cohen plainly asked Kim and her sisters if they thought they were responsible for promoting unattainable standards, prompting impassioned responses from several family members.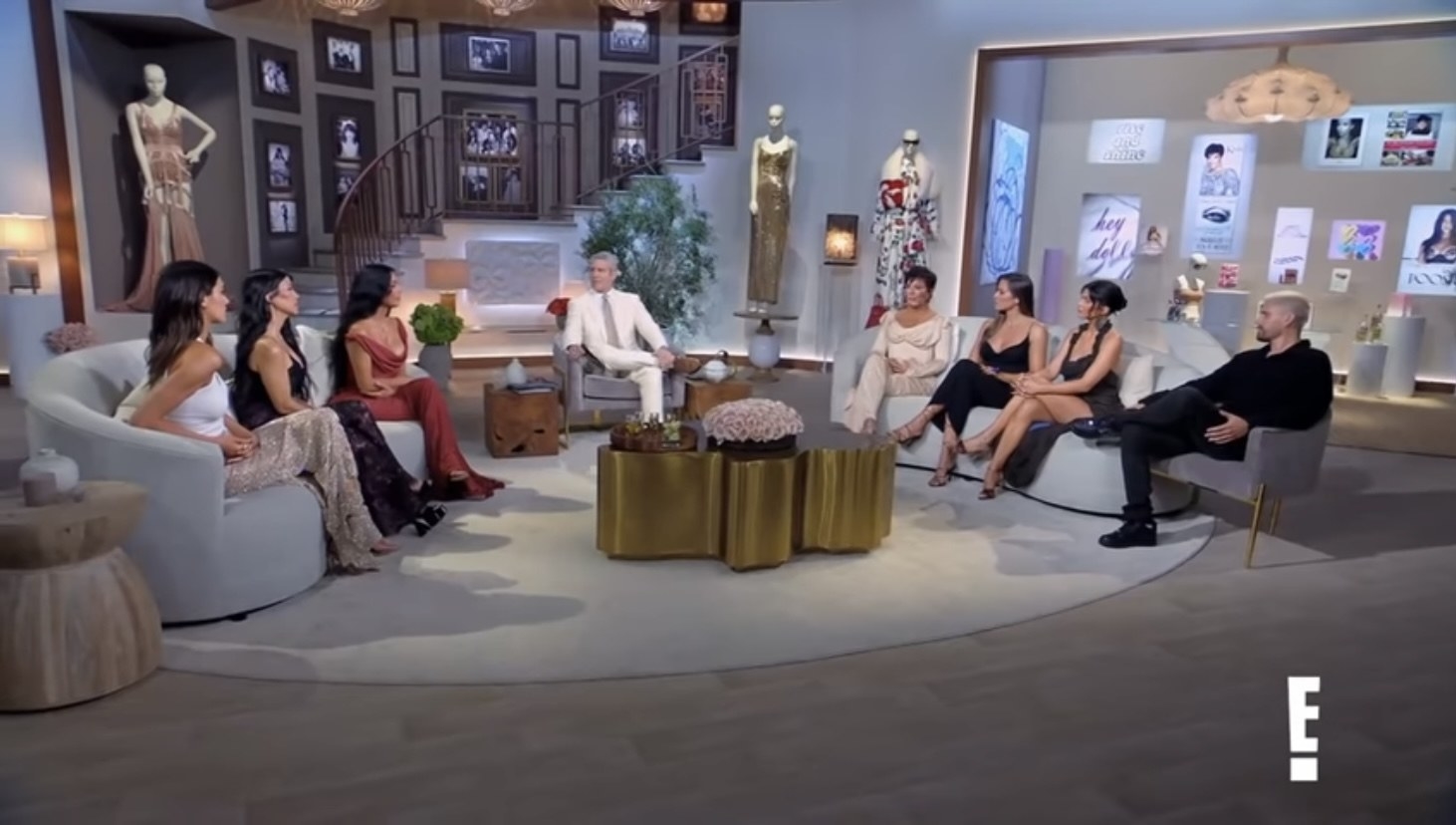 "No, I don't," Kim responded outright. "Because I think we get up, we do the work, we work out."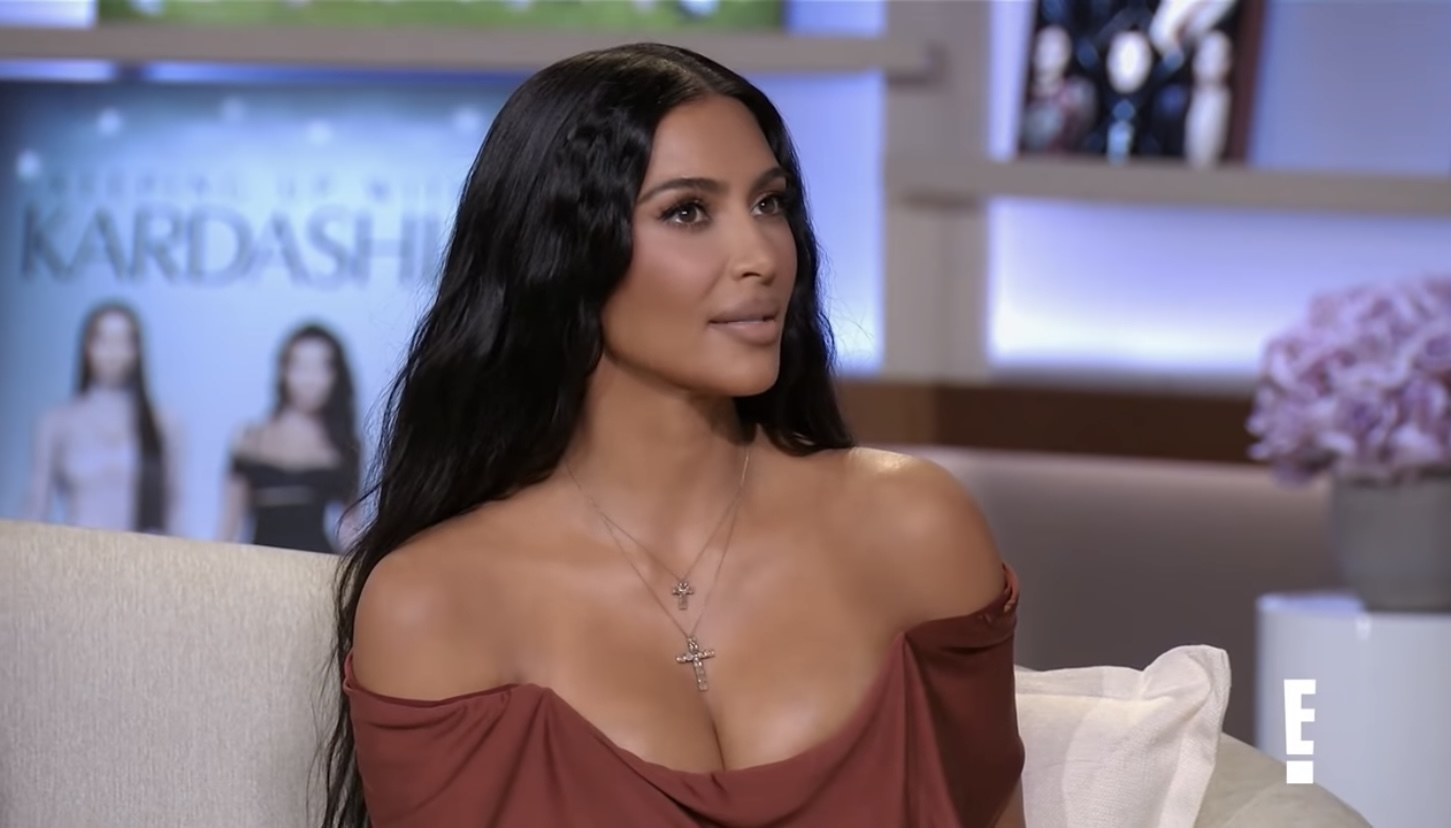 She was quickly backed up by younger sister Kendall Jenner, who expressed that she believes her family promotes the overall concept of "health."
"We all really enjoy taking care of ourselves and being healthy, so if anything I think the only thing we're trying to represent is being the most healthy version of yourself," Kendall added.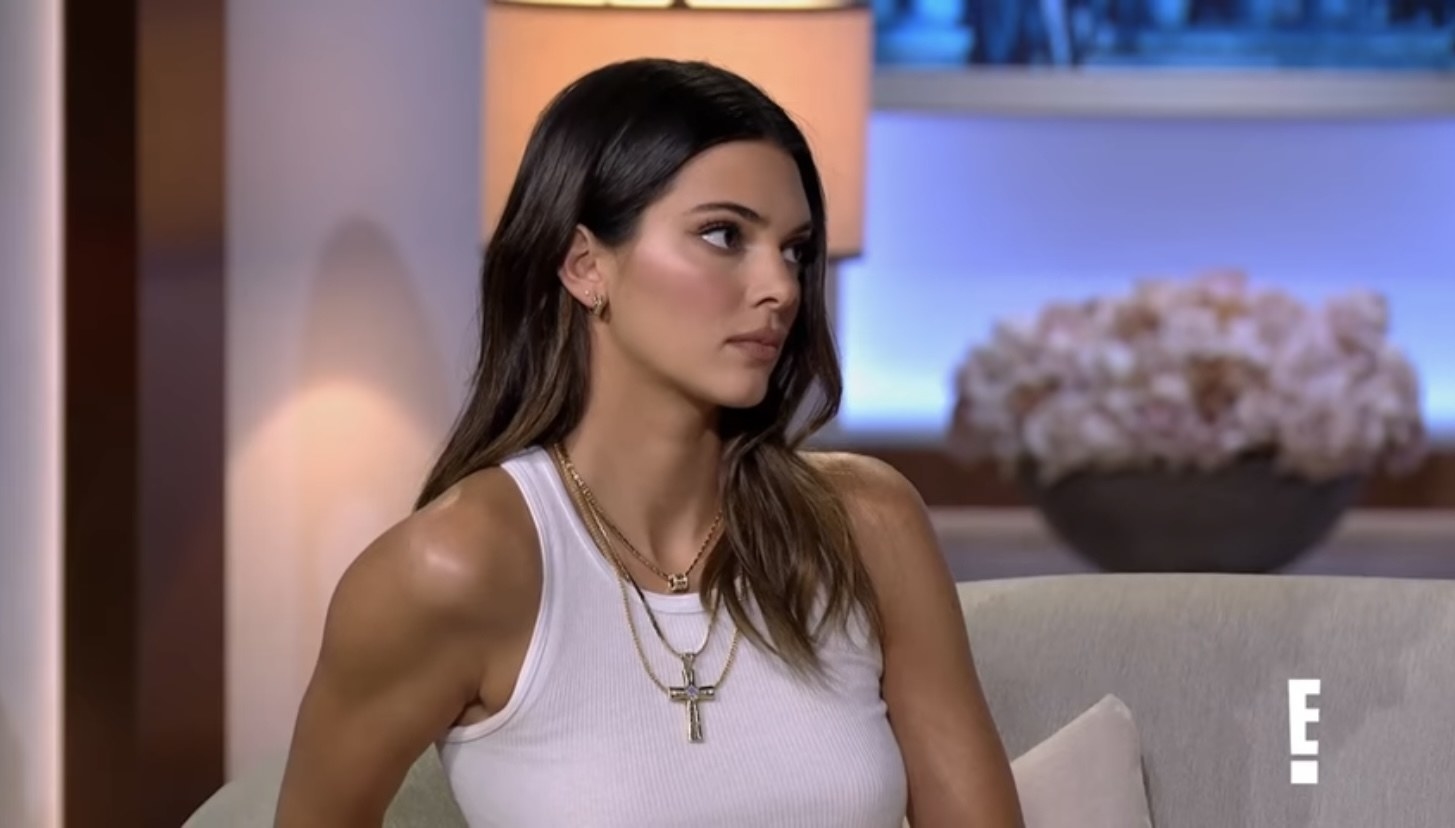 At the time, the family received criticism for failing to acknowledge their privilege in being able to afford personal trainers and nutritionists, as well as the cosmetic procedures they may or may not have undergone.
In fact, even Kim contributed to fans' long-running guesswork over which surgeries the KarJenners may have had, quipping that her sisters had gone under the knife to look more like her during her Saturday Night Live monologue in October.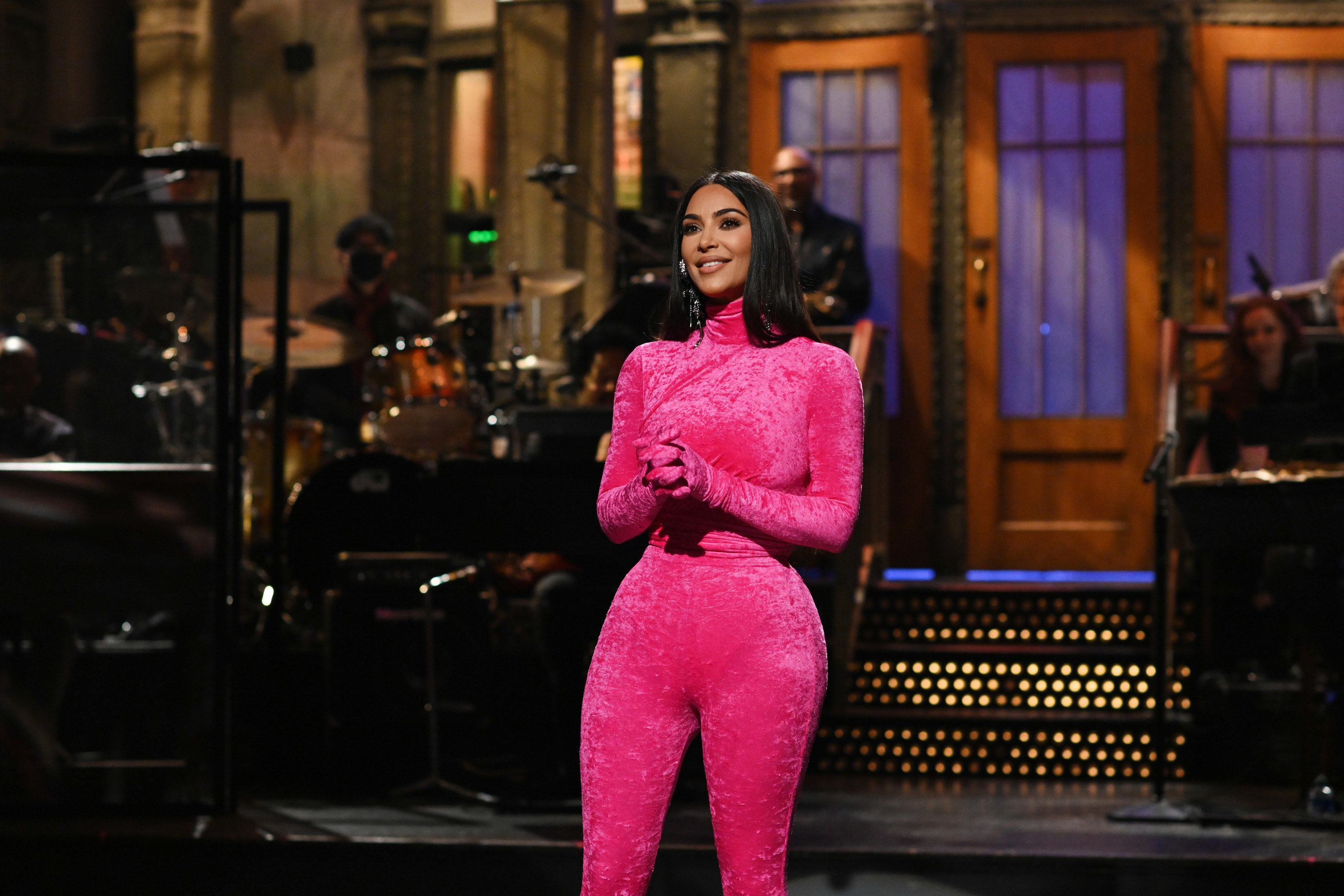 And at the time of the KUWTK reunion, many fans called the family irresponsible for perpetuating the idea that fans could achieve the same results as them through healthy eating and exercise alone.
"Kim Kardashian saying her family does not promote unattainable standards of beauty because they 'get up and do the work' has enraged me so much. your surgeon got up and did the work," one fan wrote, alluding to decade-spanning claims of cosmetic surgery.
Another viewer blasted the family for denying their responsibility, even though several of the sisters have been known to promote diet products and gym accessories — many of which pledge results that are not only unattainable but largely impossible without surgical enhancements.
"I saw a clip where they were asked if they felt in any way responsible for today's intense, unrealistic and mostly unattainable body standards and Kim said no," they wrote. "Anyway, y'all remember when they were selling waist trainers and advertising that these were the results?"
However, the vast majority of criticism centered around damaging misinformation, particularly with regard to impressionable audiences.
"I'm not anti-plastic surgery, I'm anti build a body and then telling young girls bold faced lies about how you've obtained said body thru 'exercise' and 'hard work,'" another viewer commented. "Just say Dr So and So built this body already."
Other fans suggested that while the KarJenners are entitled to privacy, they owe it to their fans to be honest.
"When you lie and make it seem your body is attainable by step exercises and work out routines then you deserve to be called out," one user wrote on a detailed Reddit thread. "I don't care what they have done — I care about a false narrative being put out that directly impacts a wider demographic."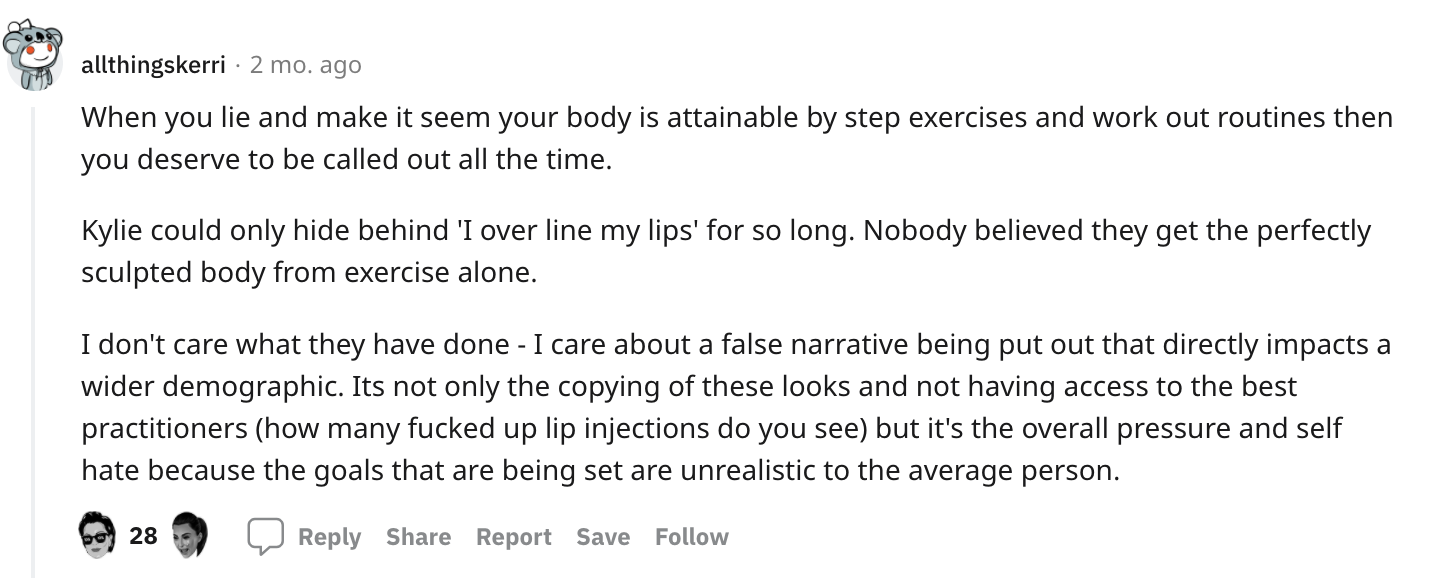 In agreement, another added: "I think it's their business what they choose to do. HOWEVER, being that they're in the public eye and have legions of fans all over the world, I think them repeatedly denying that they've done anything and as Kim states 'we get up and do the work' is so far from the truth and misleading."

Someone else pointed to the sisters' consistently flagged photoshop fails, writing: "I kind of see it as false advertising. They sell an image, but that image is photoshopped/surgeried to death."

Taking an opposing view, one fan suggested that if the Kardashians did begin speaking openly about their cosmetic enhancements, it could run the risk of driving their fans in search of the same procedures, which, if not performed to the highest standards, could result in dangerous consequences.
"If they began admitting to procedures, would it actually change how women and girls feel about their appearances? or would it place even more pressure on the average woman to get the same procedures?" they wrote.

Another user highlighted that in spite of their influence, Kim and the KarJenners are ultimately just victims of the same beauty standards which have tormented women for centuries, writing that they now perpetuate the same standards that may have led them to seek cosmetic enhancements in the first place.
"At the very least, they shouldn't speak on it at all. claiming it's due to 'hard work' is absolutely ridiculous," the user began. "They're actively perpetuating the same harmful beauty standards that have hurt women for centuries. the same beauty standards they themselves were victims of, they are now perpetuating even further."

Echoing a similar viewpoint, a final user highlighted the years of public scrutiny the Kardashians have faced, suggesting that they are simultaneously rulers of, and ruled by, standards of beauty that are completely unattainable — even for them.
"I do feel these women are trapped by the beauty standards they're held within; however they enjoy that position, the power and desirability that comes with it, and they do nothing to dismantle these standards for other women," they wrote. "Admitting the surgeries is just the tip of the iceberg, really."