If you've logged onto the internet at all since Monday, then it's likely you've already stumbled upon Kim Kardashian's unconventional Met Gala outfit.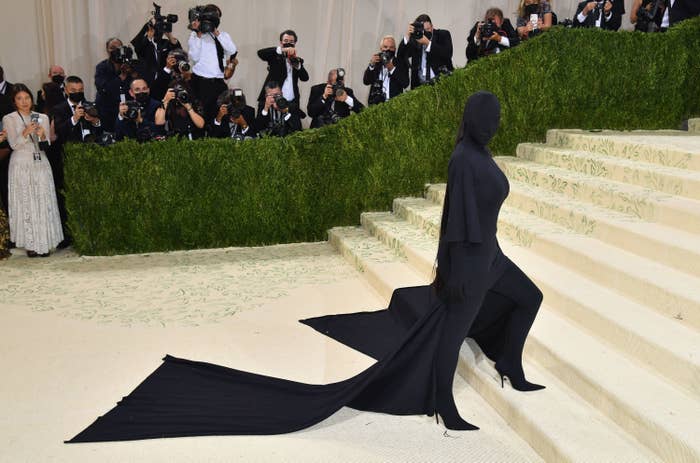 Kim — who is no stranger to daring looks at the Met — stepped things up a notch on Monday night when she arrived in a head-to-toe Balenciaga ensemble that covered every inch of her body.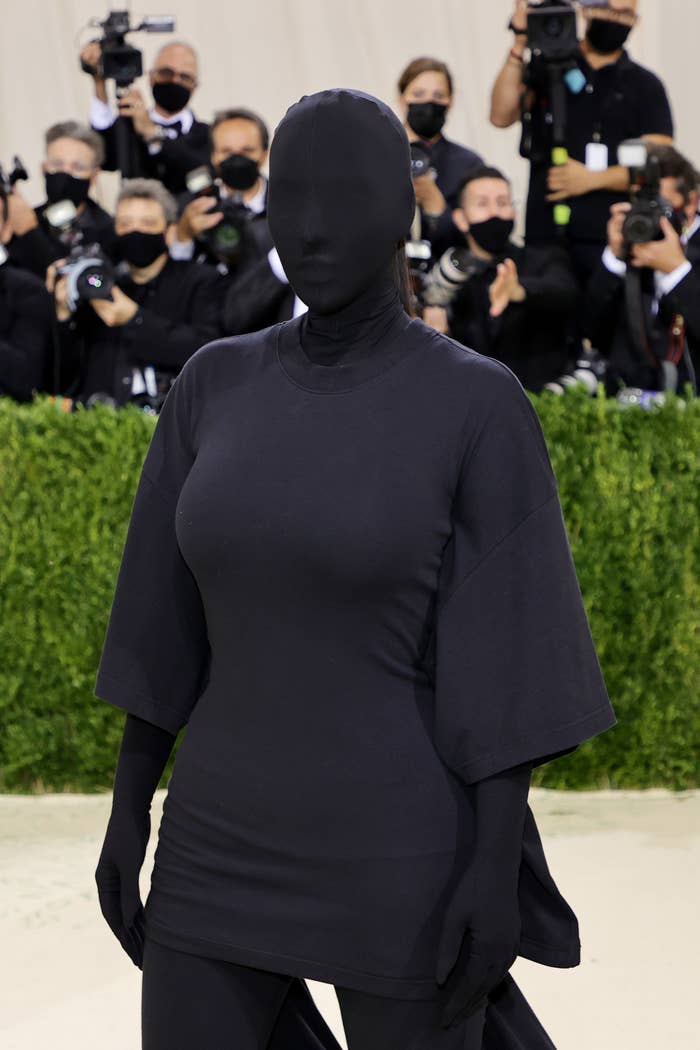 In case you're still confused, fear not, because Kim has finally shared the meaning behind the look. Allow me to break it down.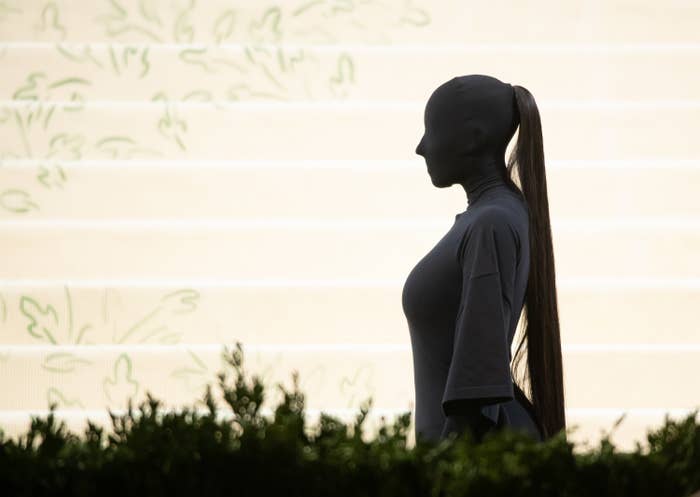 Earlier this week the world's most famous and fashionable faces gathered at the Metropolitan Museum of Art to celebrate the opening of this year's Costume Institute exhibition: In America: A Lexicon of Fashion.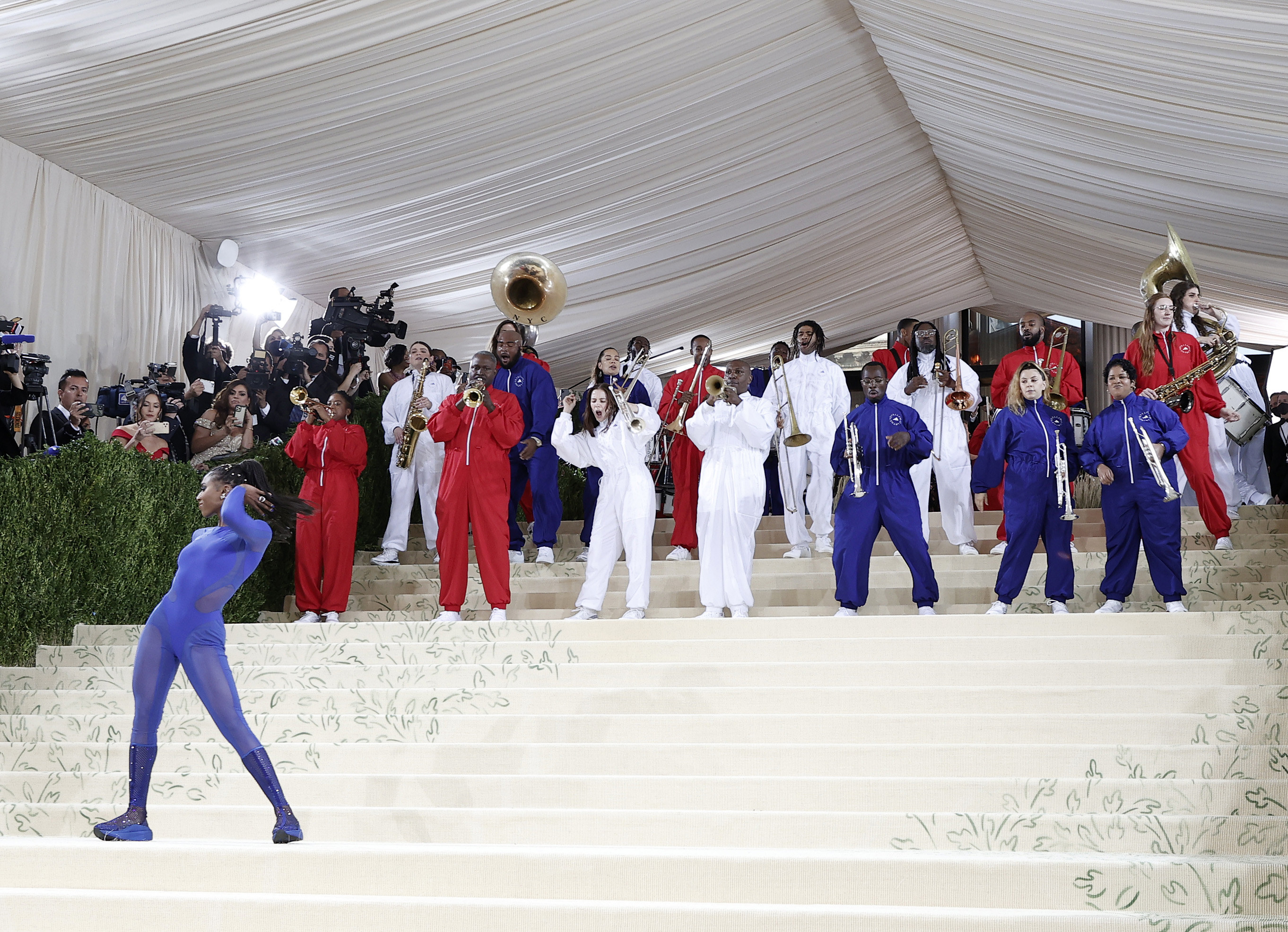 As always, the guests were required to follow a strict dress code in keeping with the theme of the exhibit, which this year was "American independence."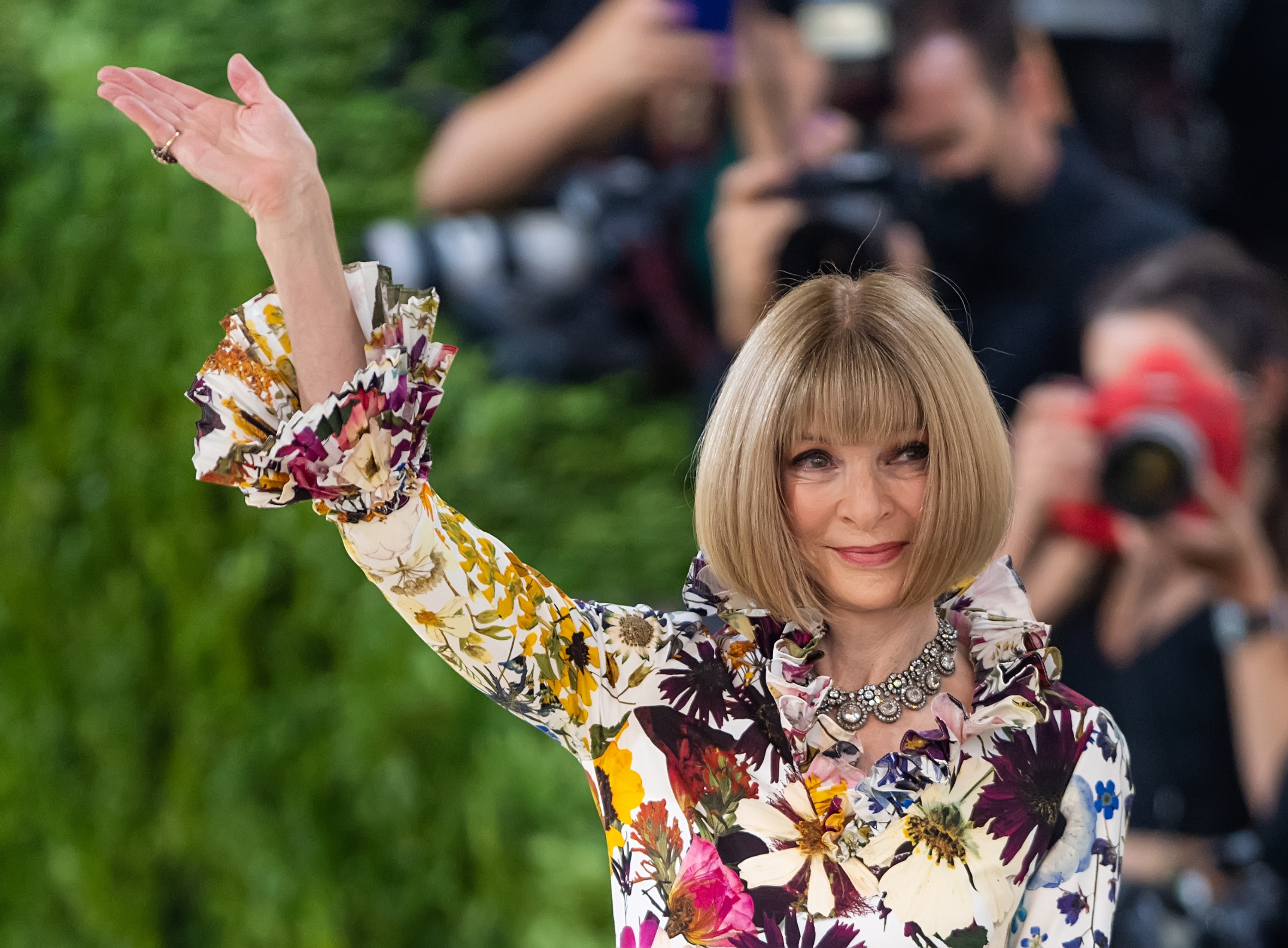 It wasn't initially clear how Kim's look related to the theme, and inevitably, fans were left divided, with some praising her experimental efforts, while others were perhaps more confused.
"The Met Gala red carpet isn't an ordinary red carpet. It's the ultimate in Avante Garde. It's supposed to confuse you, shock you, awe you. It's where fashion tests the limits of art. It's supposed to be controversial," one fan wrote in support of Kim's dress. "Kim Kardashian West understood the assignment."
Meanwhile, others simply thought the look was "exaggerated and frightening" with "no meaning or aesthetic value."
So, as many began to theorize how the fashion moment related to the theme of "American independence," anticipation only grew for Kim to step in and set the record straight.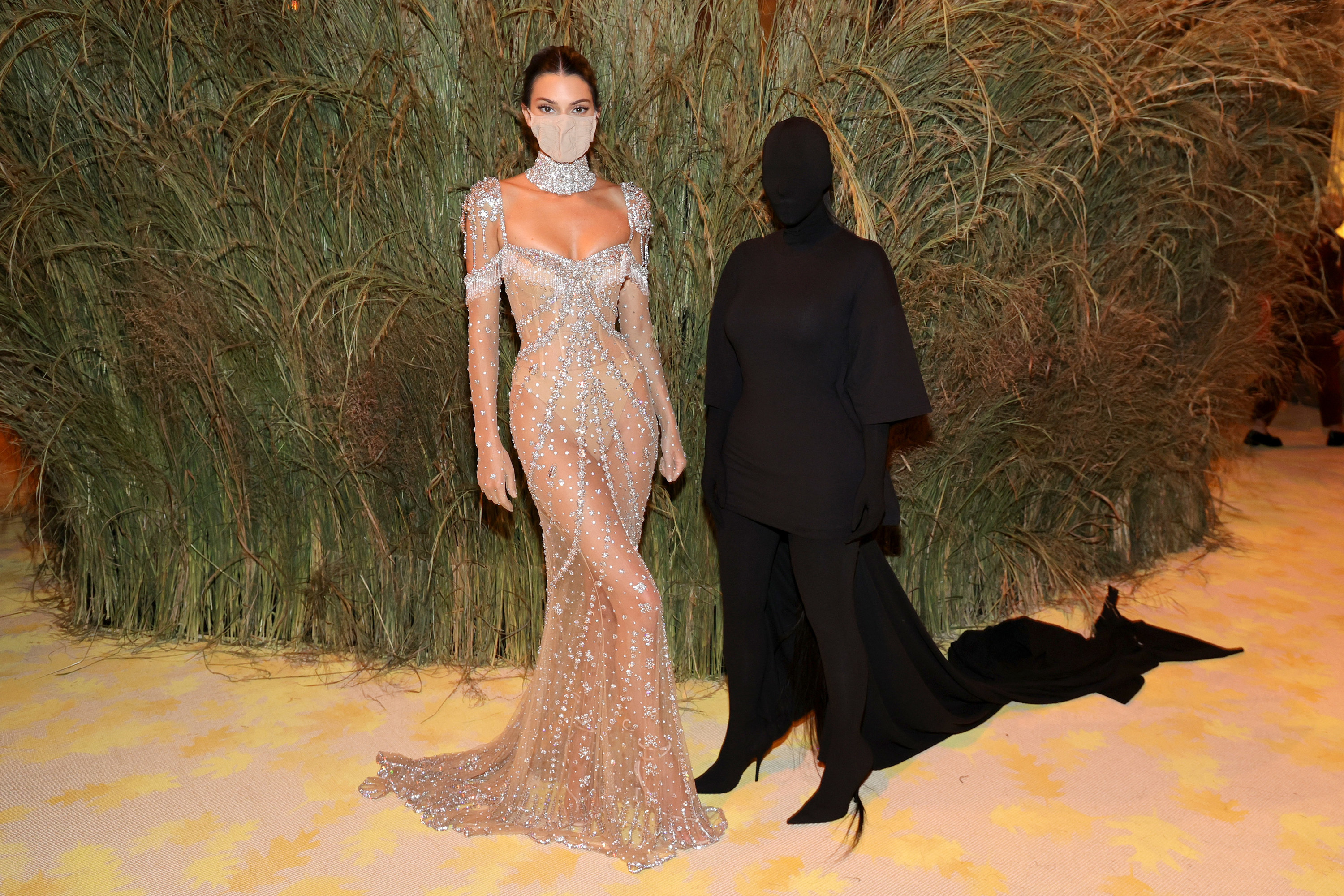 On Tuesday, Kim responded to those who thought her look didn't meet the theme, sharing a series of pictures from the Met on her Instagram with the caption: "What's more American than a T-shirt head to toe?"
The beauty mogul doubled down on her explanation and reposted commentary from different fashion bloggers who agreed with the take, one declaring the T-shirt dress an act of "pure brilliance."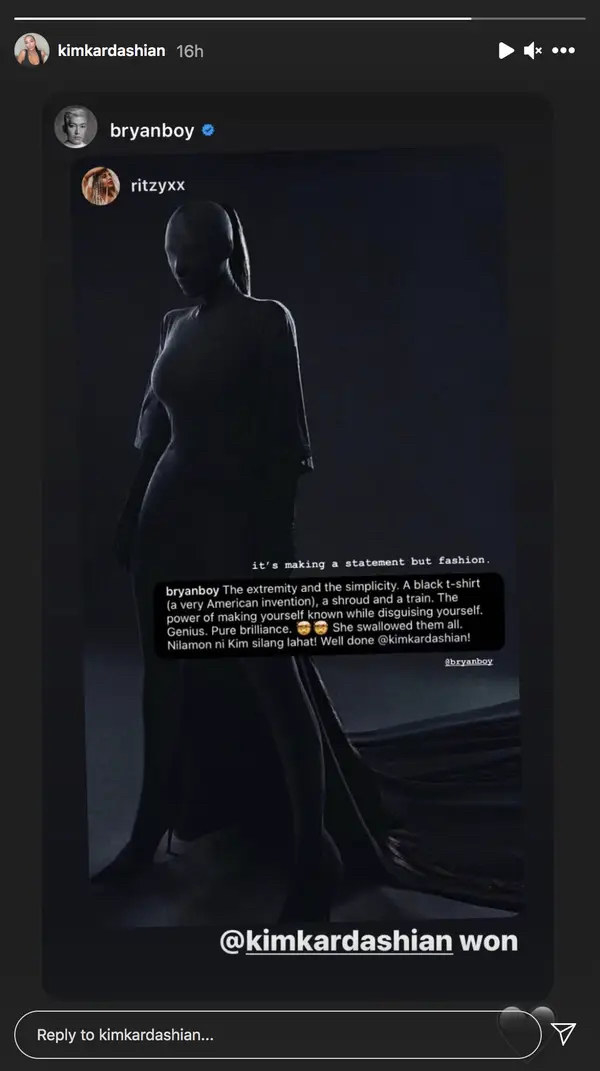 And away from the T-shirt discourse, it appears that the look is very much open to interpretation.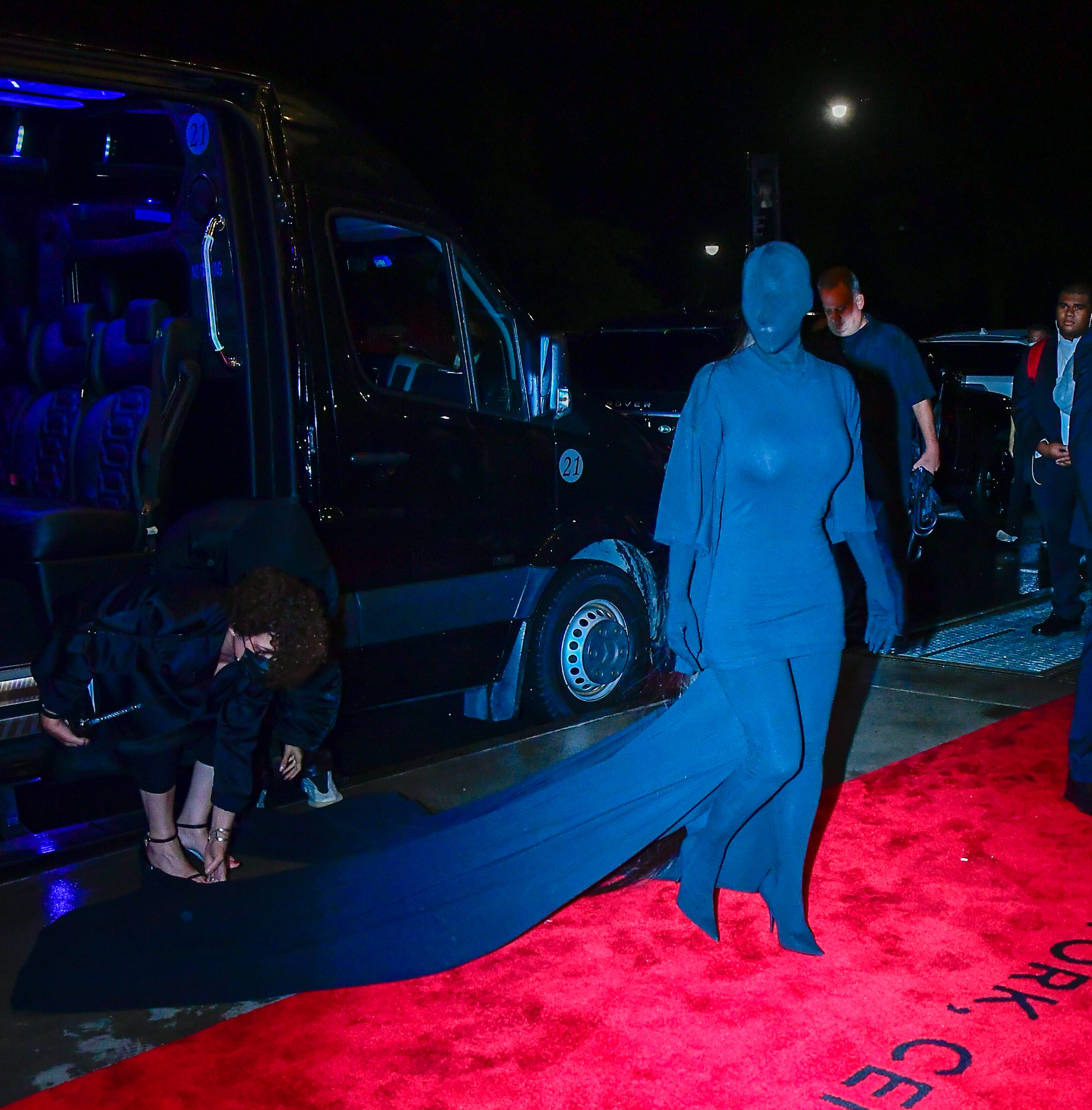 Kim has now reshared some more new theories which appeared to suggest that the bodysuit was intended to be a reference to celebrity and sexuality in America.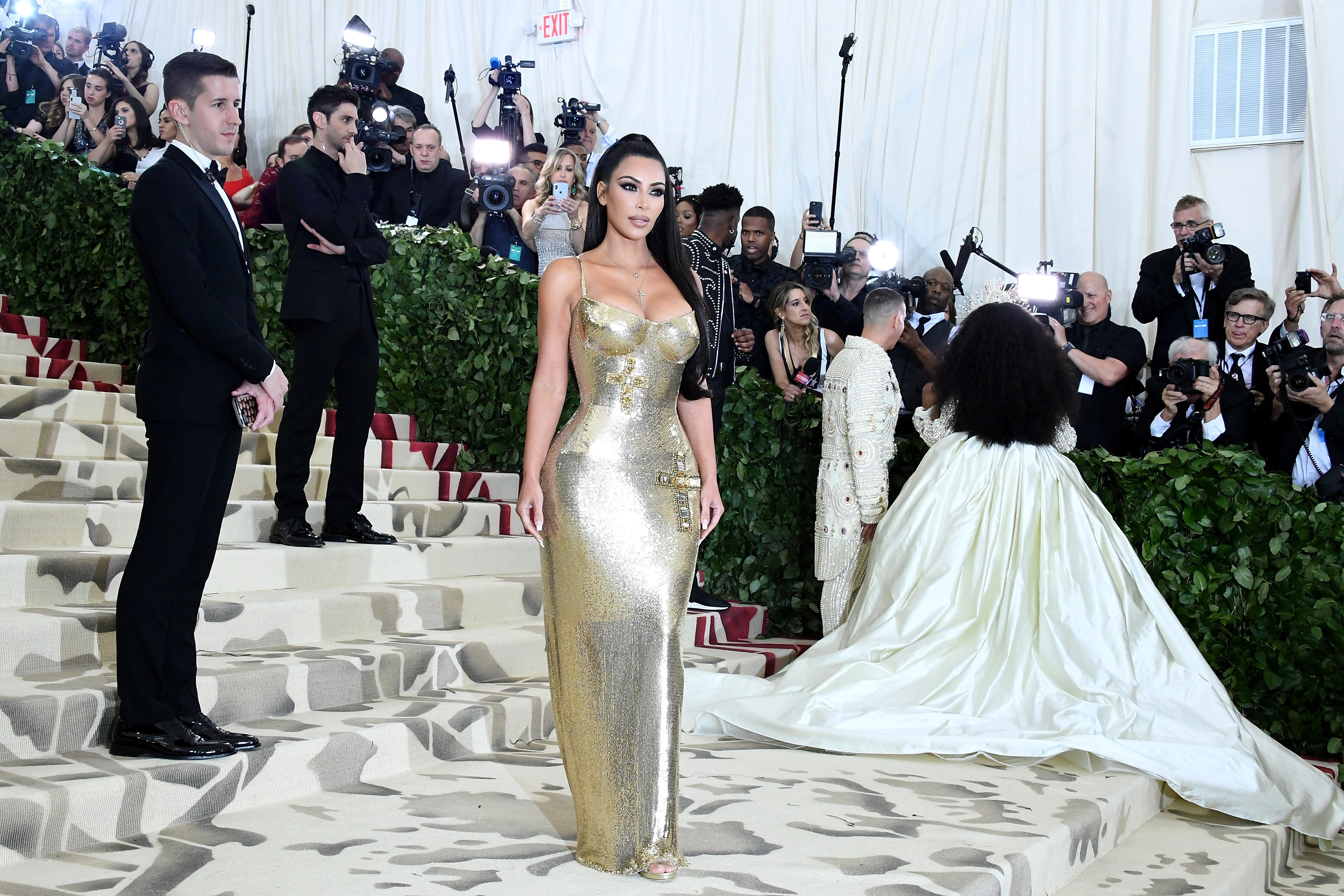 "For someone who is always criticized for being overly sexual, Kim showed that she can cover every square inch of her skin and still find a way to be criticized and ridiculed," one fan wrote in a Tweet that Kim reposted on her Instagram story last night. "THAT is American culture."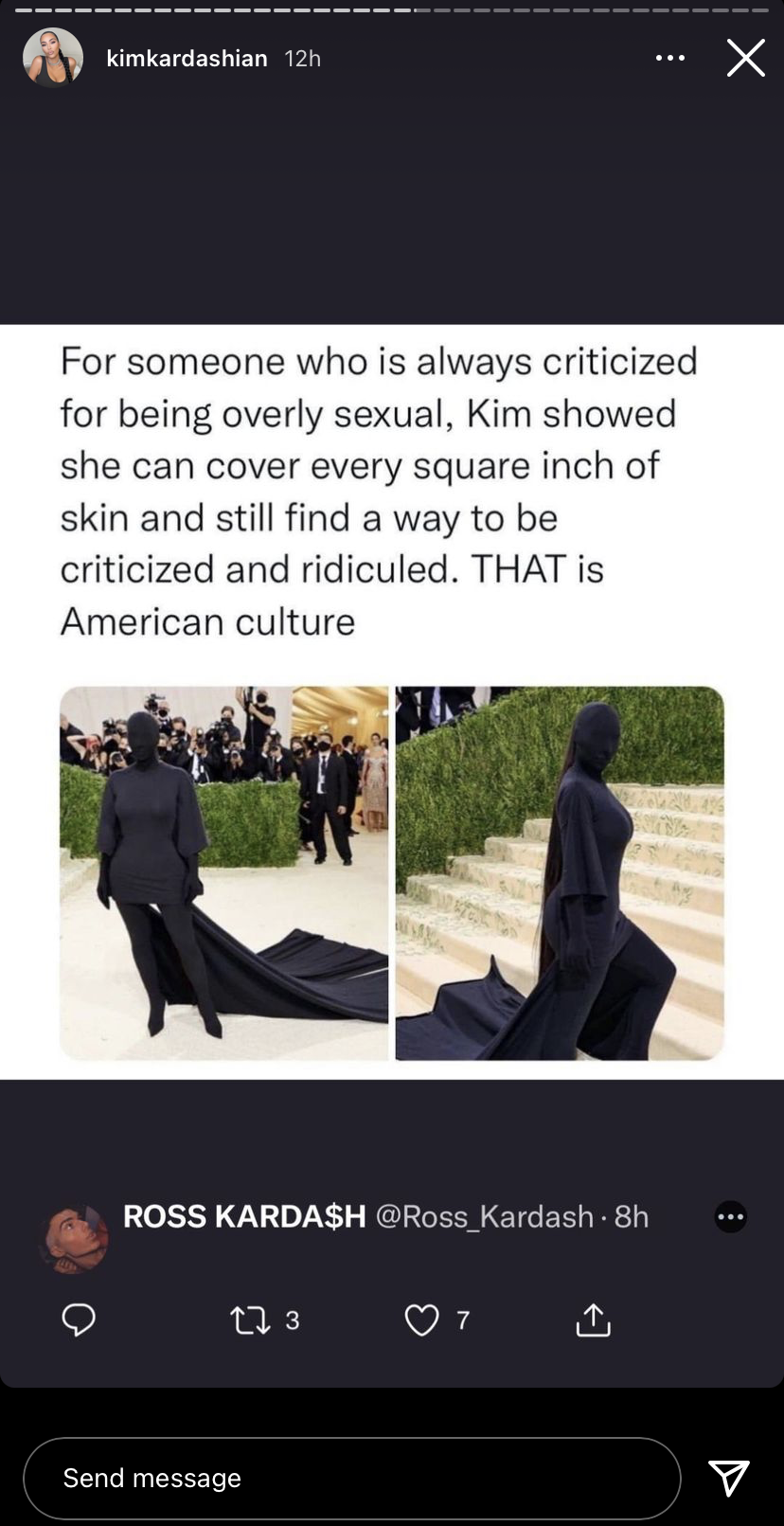 She also reposted a comment from the popular fashion Instagram account Diet Prada that suggested the look was alluding to her celebrity in American culture.
"When you're so famous you can literally make 'anonymous' your new lewk," the Diet Prada statement read. "Say what you want about her new direction, but it's definitely not boring."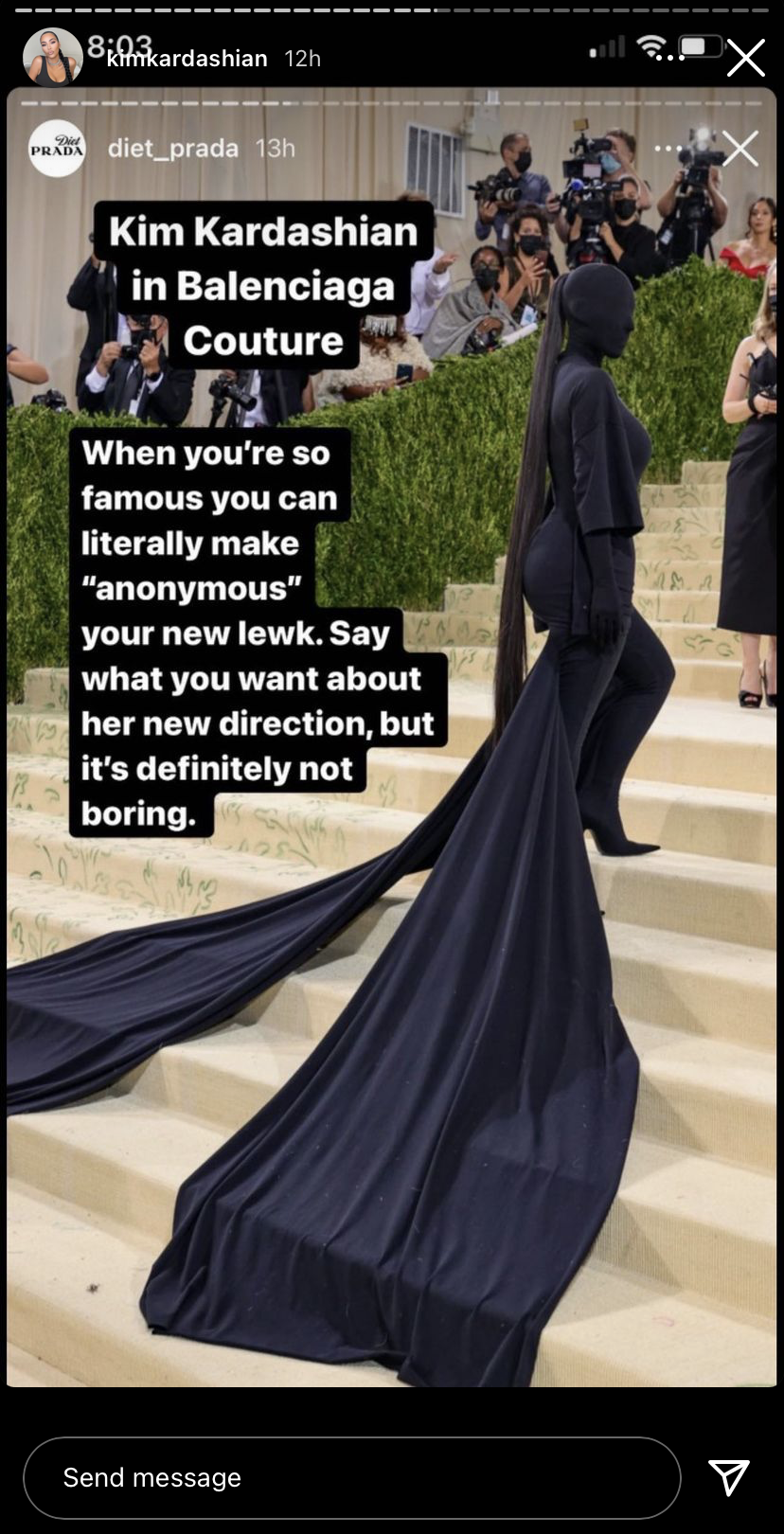 So while Kim is yet to personally explain the meaning behind the bold costume, she's certainly given fans plenty to think about in the meantime.
What's more, later on Wednesday night, Kim found the time to poke some fun at herself and reposted some of the hilarious memes in response to her outfit.
But among the influx of commentary, one particular photograph from the night caught fans' attention — and imaginations.
In the viral snap, Kim — in her face-concealing mask and bodysuit — can be seen on the red carpet facing her sister Kendall, who looks visibly confused by the encounter.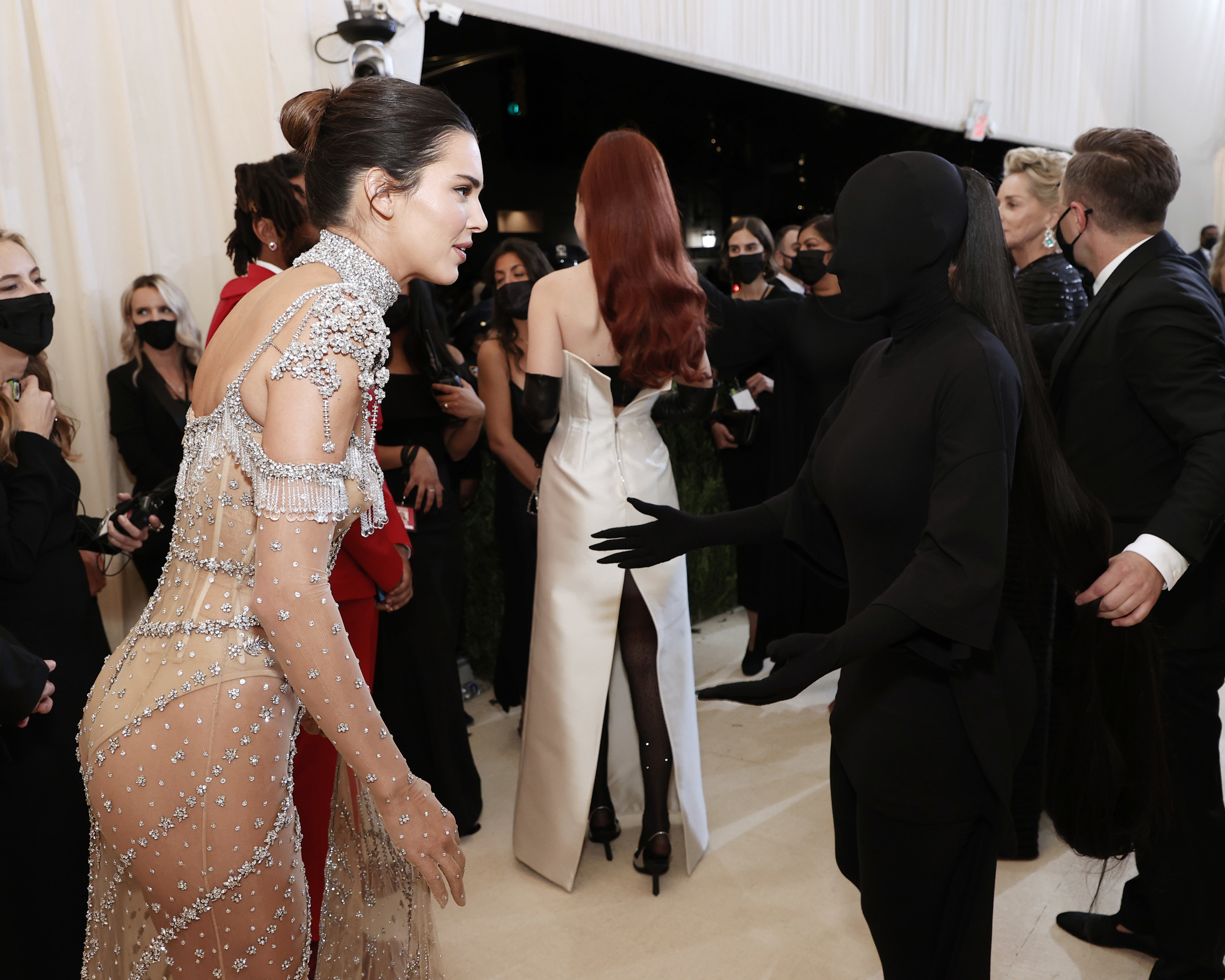 Fans' minds got straight to work and the picture soon got the meme treatment on Twitter, with many speculating what the sisters might have been saying to one another.
And now Kim has taken matters into her own hands to set the record straight on just what was going on when the photo was taken, revealing that she couldn't see a thing through her full-face mask.
"Kendall was calling my name and I couldn't see who it was but I saw the outline of her sparkly dress," Kim wrote on her Instagram story with a crying face emoji.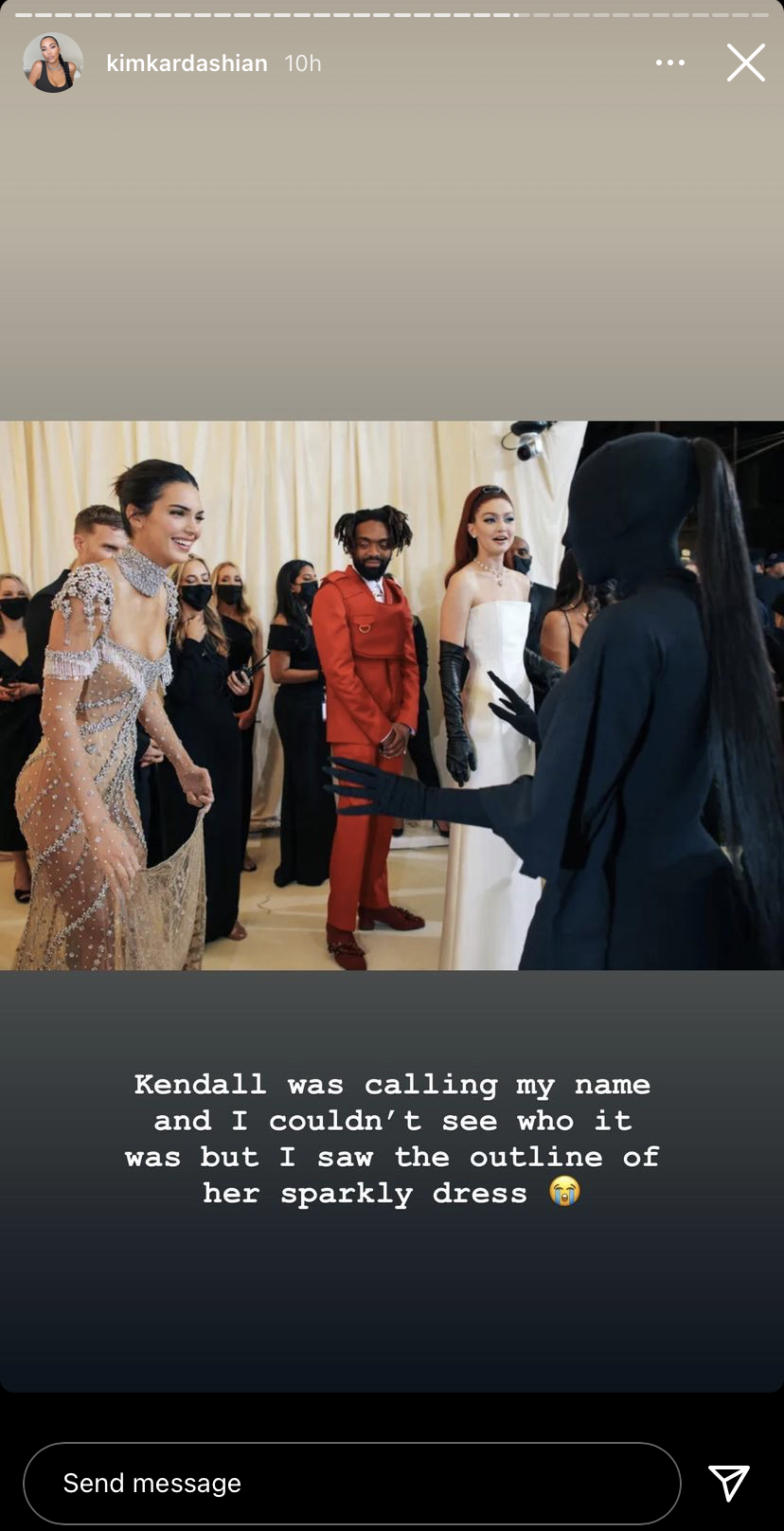 So whether or not she understood the assignment, we know one thing for certain: Kim gets full marks when it comes to sparking a conversation.