Emily Ratajkowski's estranged husband, Sebastian Bear-McClard, has been accused of sexual misconduct by multiple women, per Variety.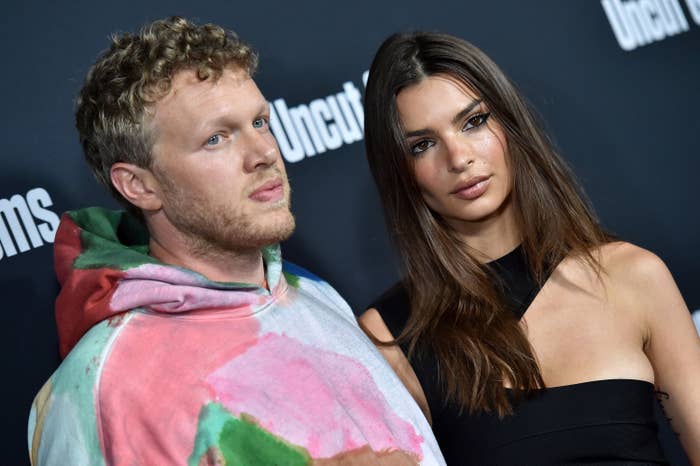 Aside from being married to Ratajkowski from 2018 until 2022, Bear-McClard is best known for his work as a producer on films such as Uncut Gems and Good Time, both of which were written and directed by his producing partners, Benny and Josh Safdie.
According to a new report, three women issued formal statements in August 2022 in connection with a legal dispute against the producer, each accusing him of acting inappropriately on movie sets. Through a spokesperson, Bear-McClard declined to comment on the claims in Variety's report.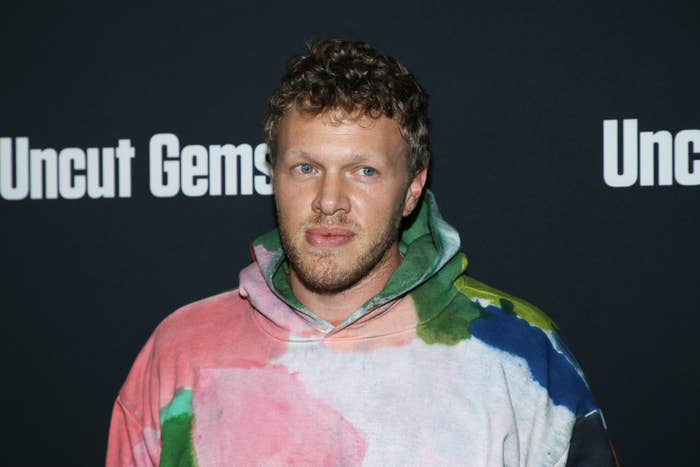 The allegations against Bear-McClard start in early 2016, when he was working on Good Time, which was released in 2017 and stars Robert Pattinson.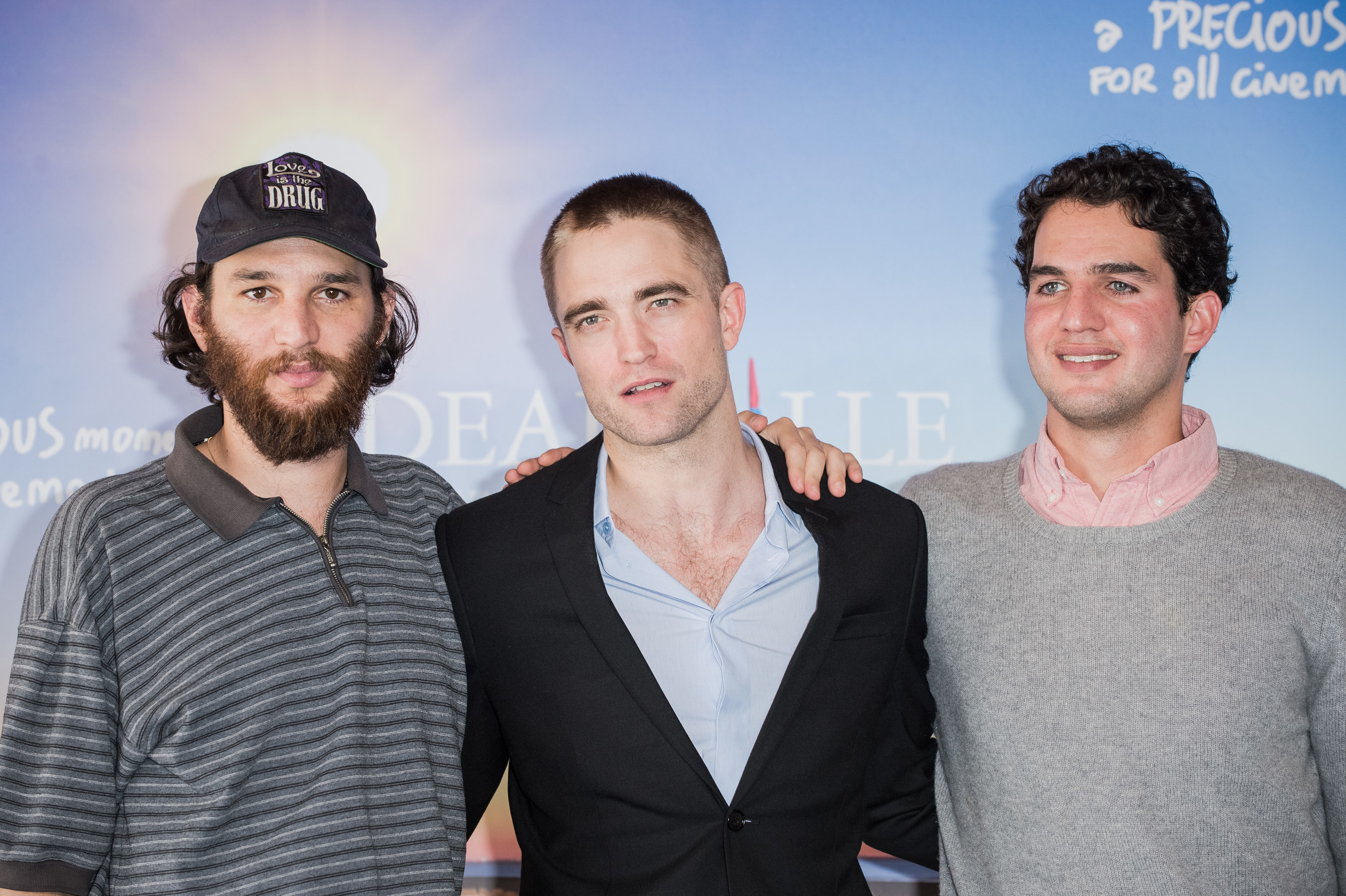 During the film's production, Bear-McClard allegedly reached out to a 17-year-old girl through Instagram. After meeting her informally, he told Benny and Josh — who are known as the Safdie brothers — that he'd found the perfect person to play a small role in the movie.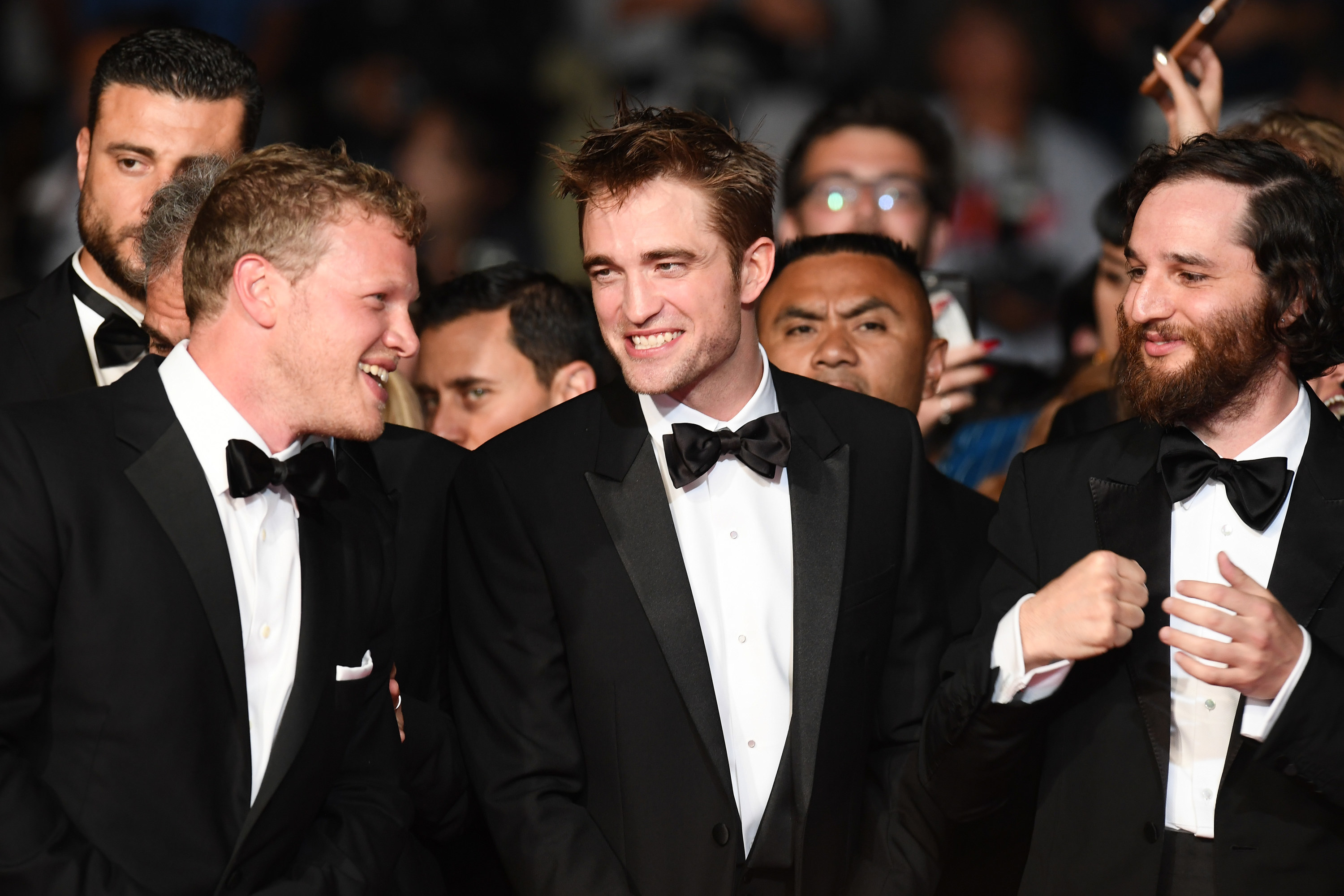 The 17-year-old reportedly came from "an impoverished background in New York" and had been a fan of the Twilight franchise, meaning she was excited to get the chance to meet Pattinson on set.
However, she never got the chance to work with the actor — when it came time to shoot her scene, he was not on set. Instead, she was paired with an actor who had recently been released from prison, Variety reports.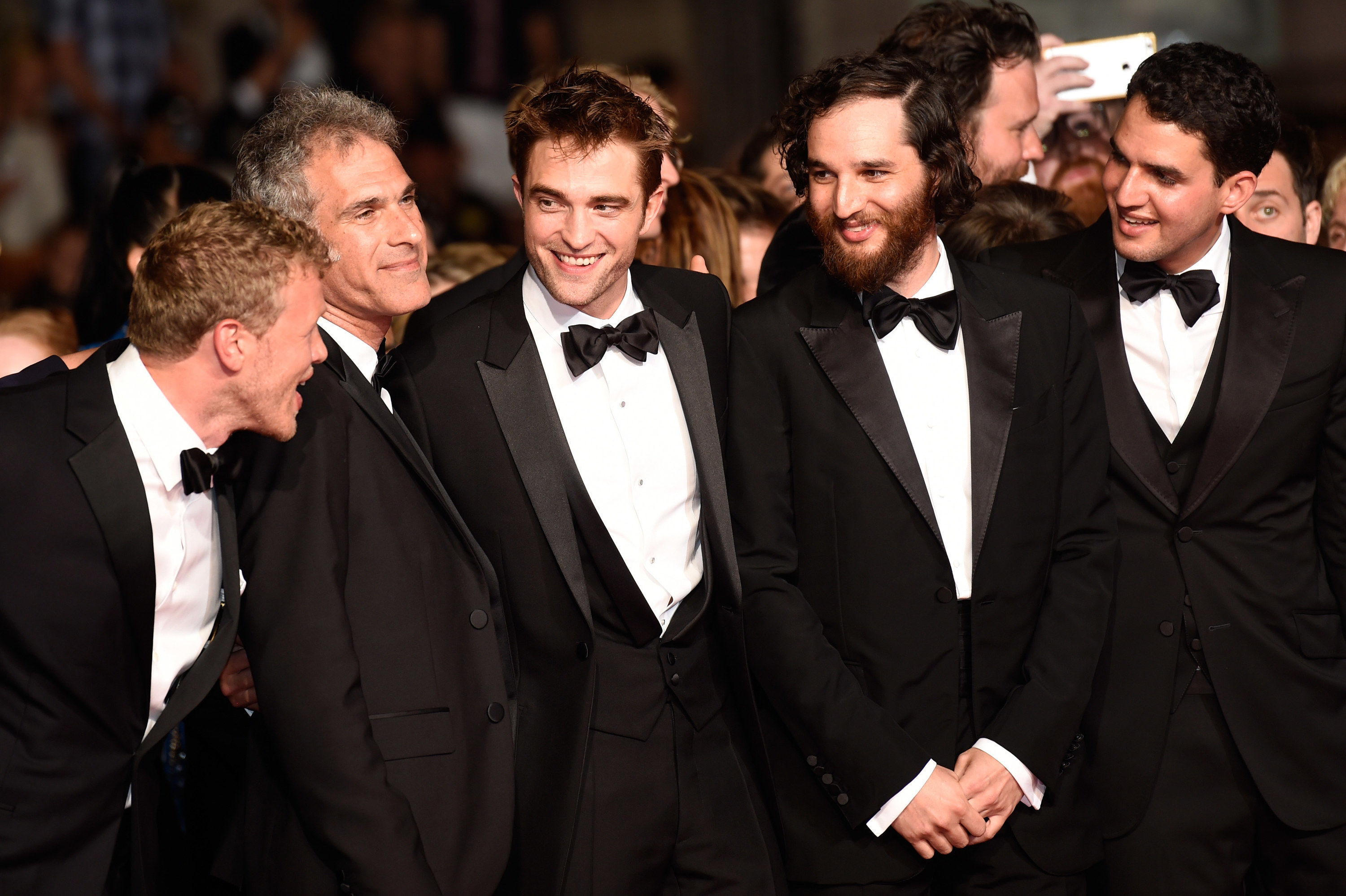 When filming the scene, the 17-year-old was apparently naked. In her statement, which was obtained by the outlet, she described feeling "utterly stunned" and "terrified" on set.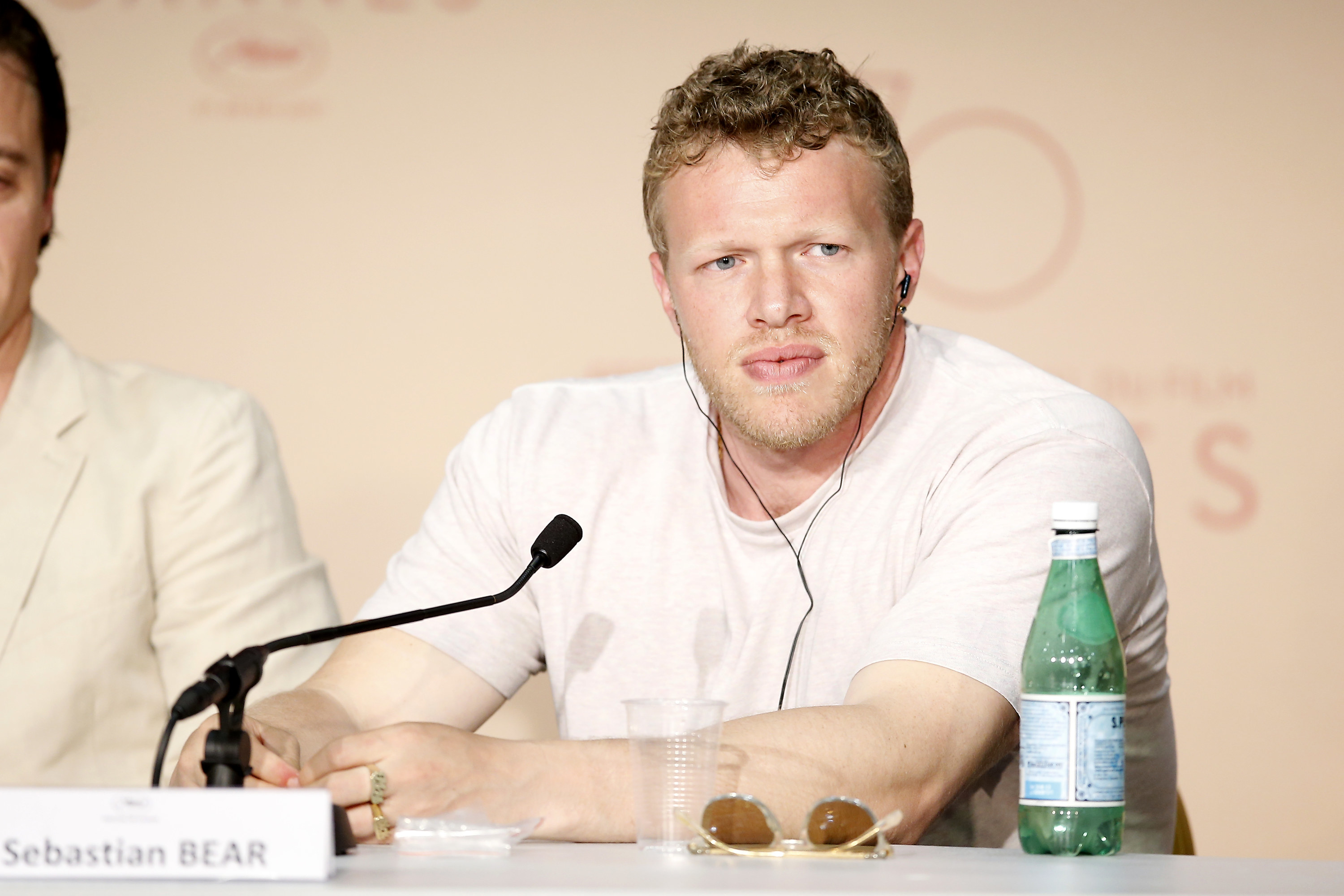 "My distress only worsened when out of nowhere, [an actor] whispered in my ear if 'he could stick it in' while the cameras rolled. I said 'no,'" she alleged.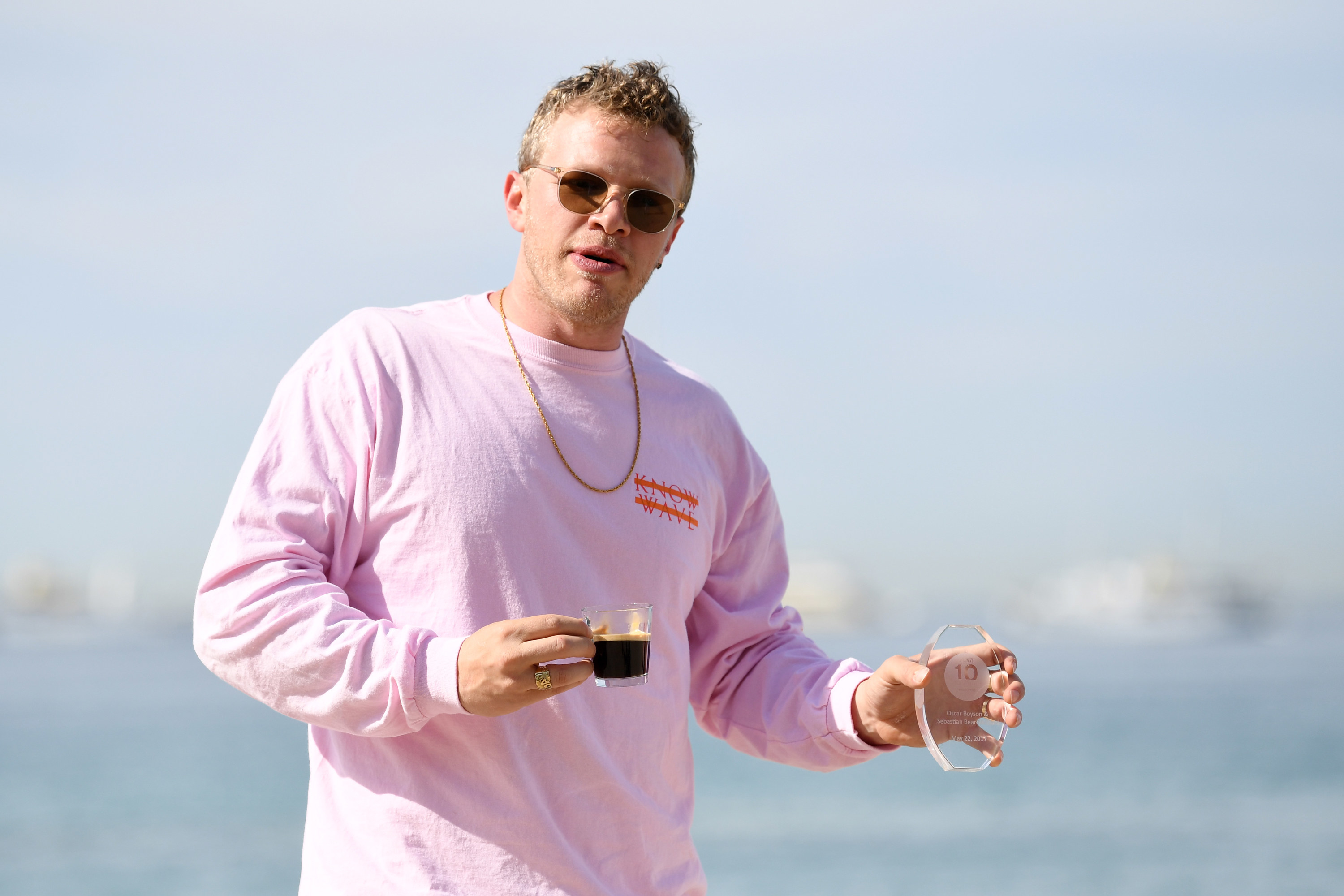 The Safdie brothers have been known to cast non-actors in their movies – like Julia Fox, for example. And although it's been reported that the girl's casting in this instance did not strictly breach any rules, it does raise serious concerns about her rights, with a cofounder of an advocacy group for child actors describing the situation to Variety as "wrong" and "not normal."
The scene in question does not appear in the final cut of the film. However, the teen's name is listed in the closing credits. She claimed that Bear-McClard did not discuss any pay associated with her role but instead bought her some cigarettes after the shoot.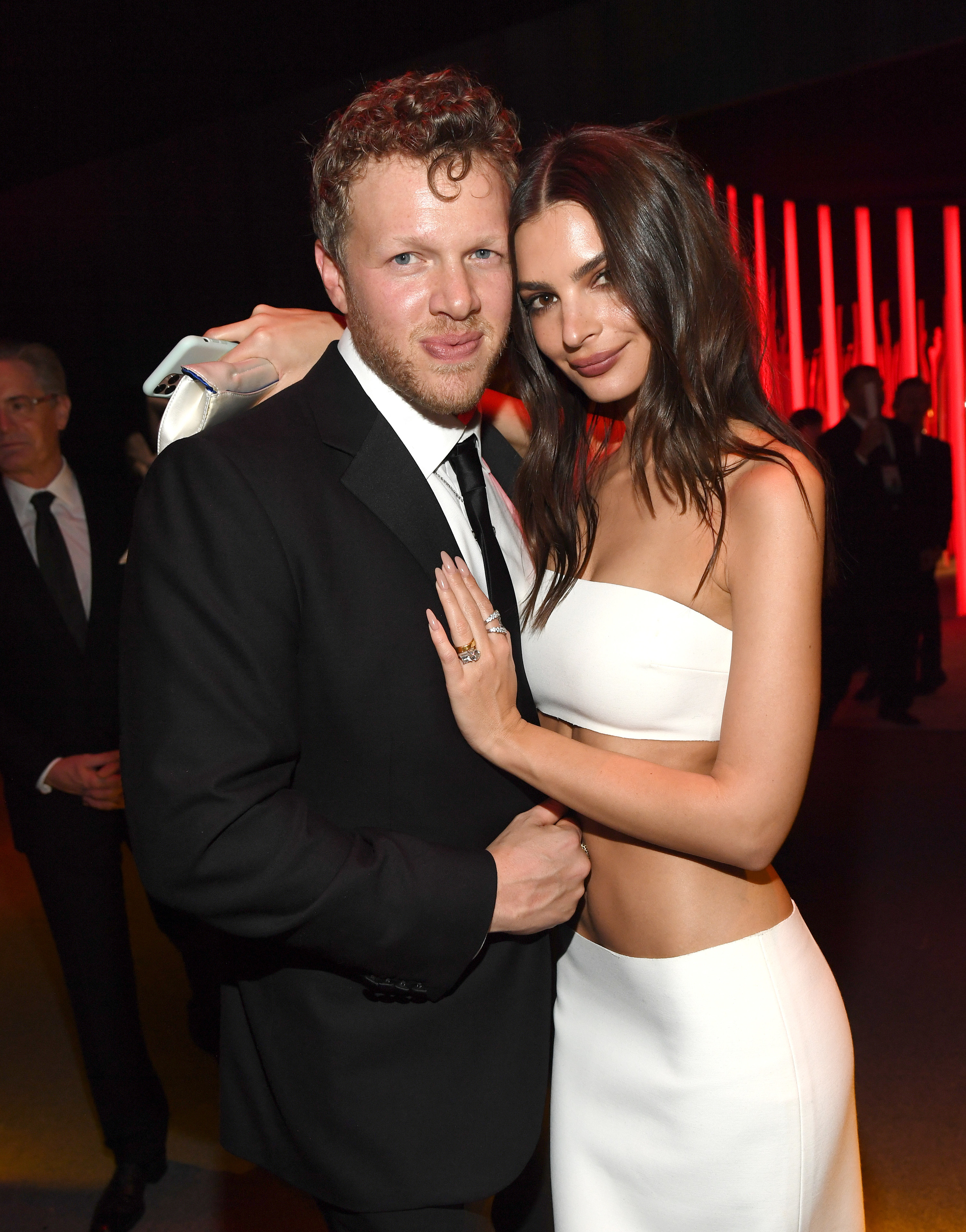 After briefly working on the movie, the girl allegedly started having sex with Bear-McClard. The relationship lasted for more than two years and was reportedly consensual.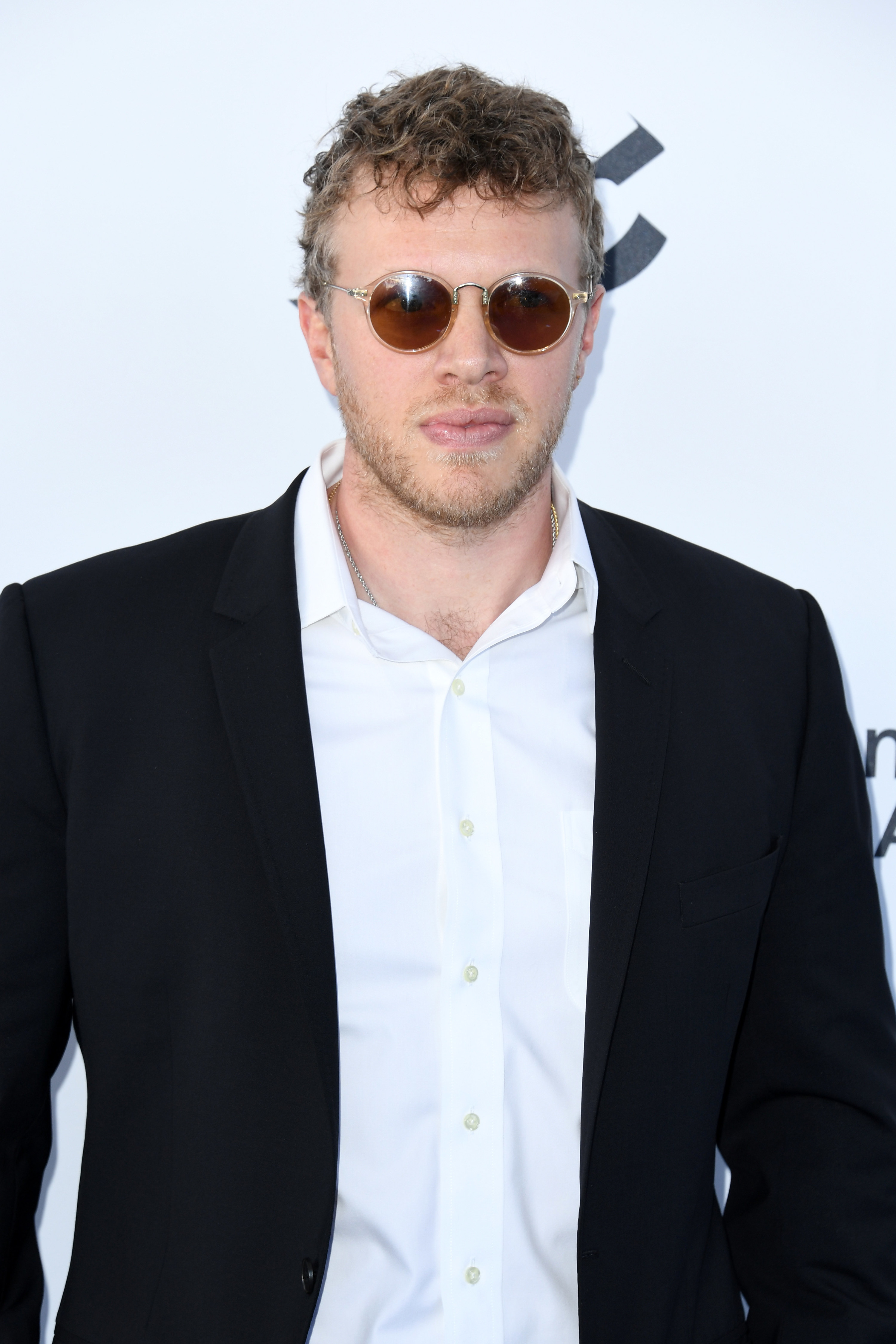 As well as his alleged behavior on the set of Good Time, the second of the three statements obtained by Variety focuses on accusations of misconduct while Bear-McClard was working on Uncut Gems, the Safdie brothers' 2019 movie starring Adam Sandler.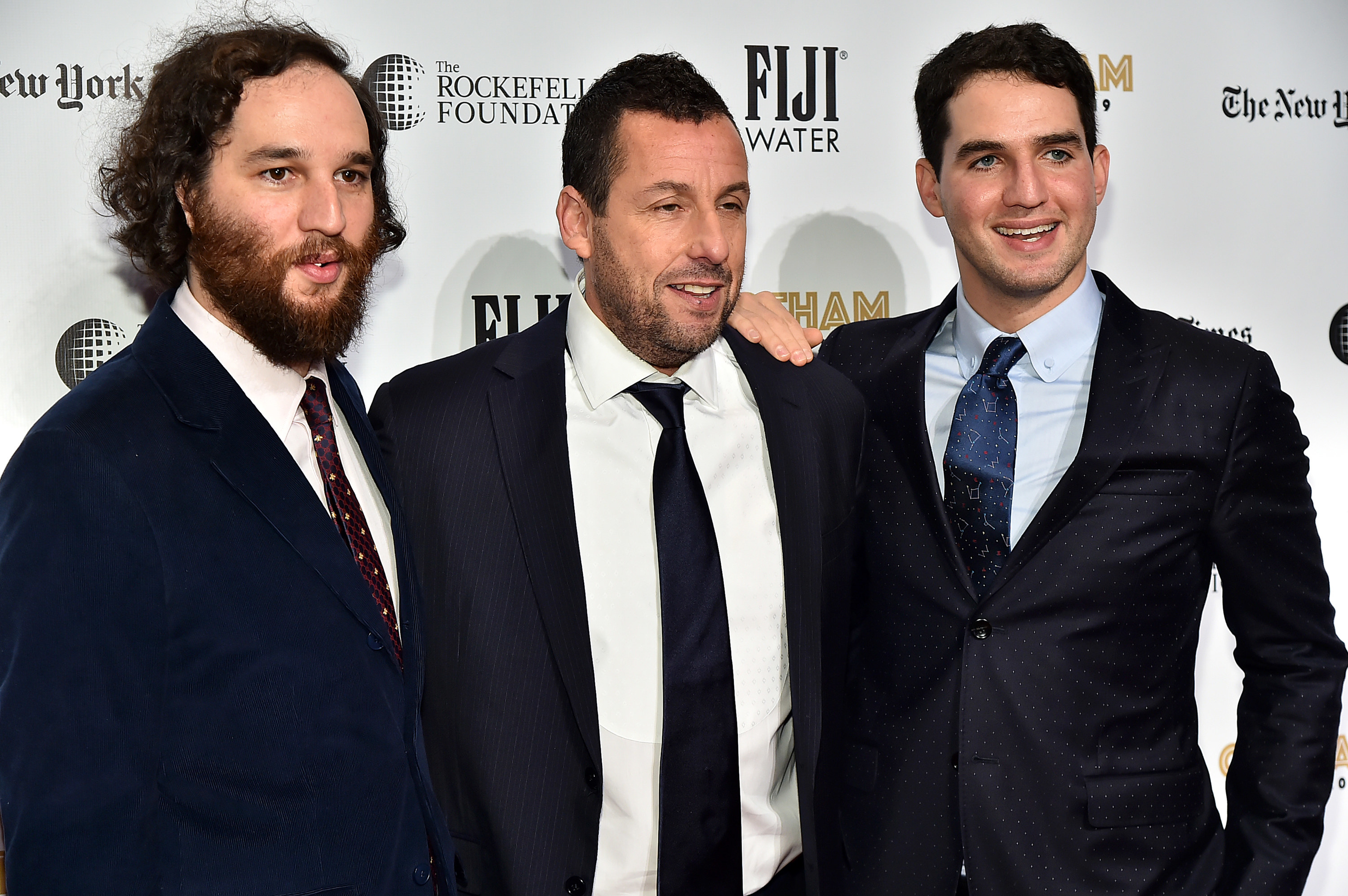 A woman, who was 18 years old at the time, claimed in her statement that she met a then-married Bear-McClard while the movie was in production and that he began "grooming" her via Instagram.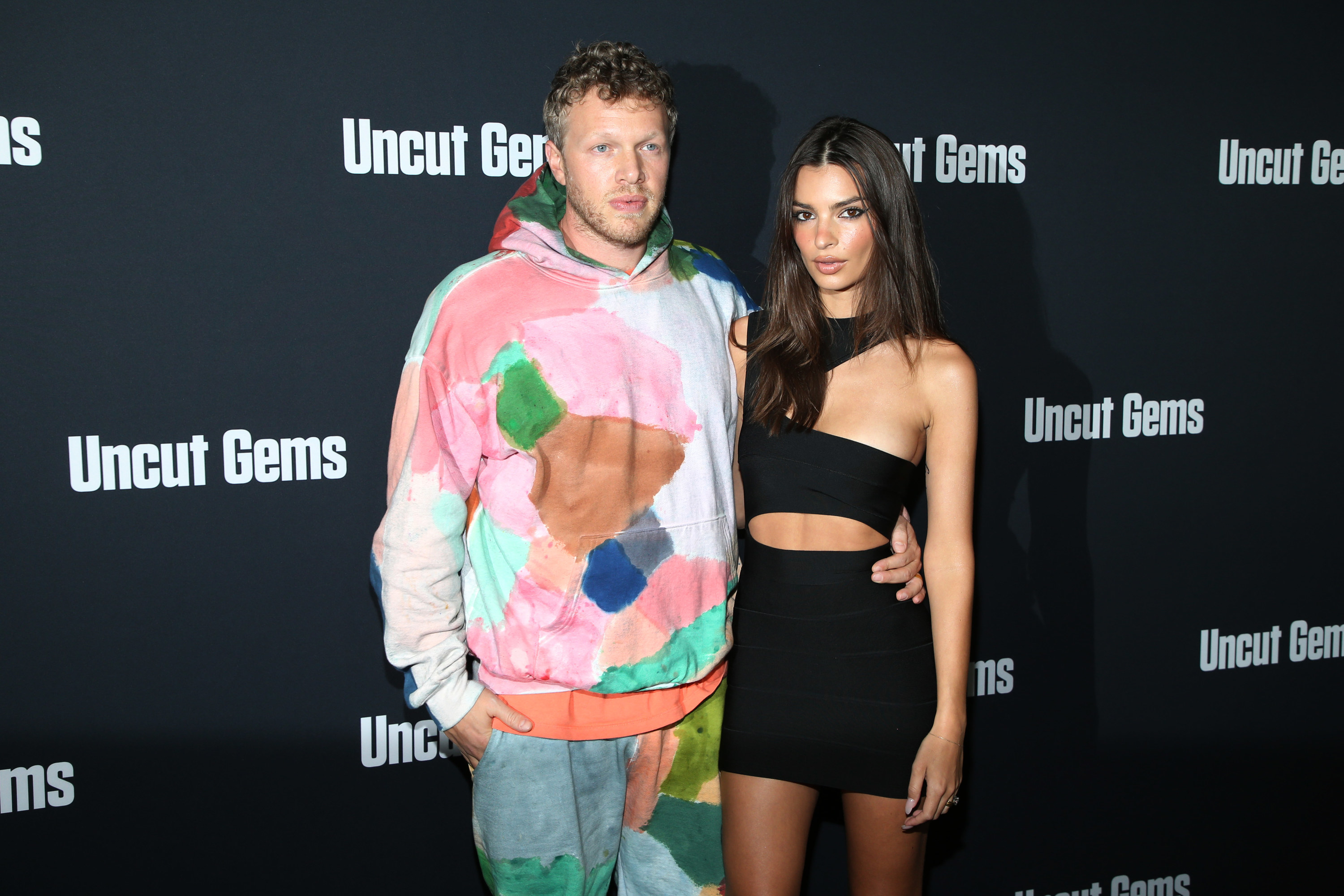 In the statement, the woman recalls an alleged incident that took place at the apartment that Bear-McClard shared with Ratajkowski, claiming that he "inserted himself" inside her without using a condom or seeking consent.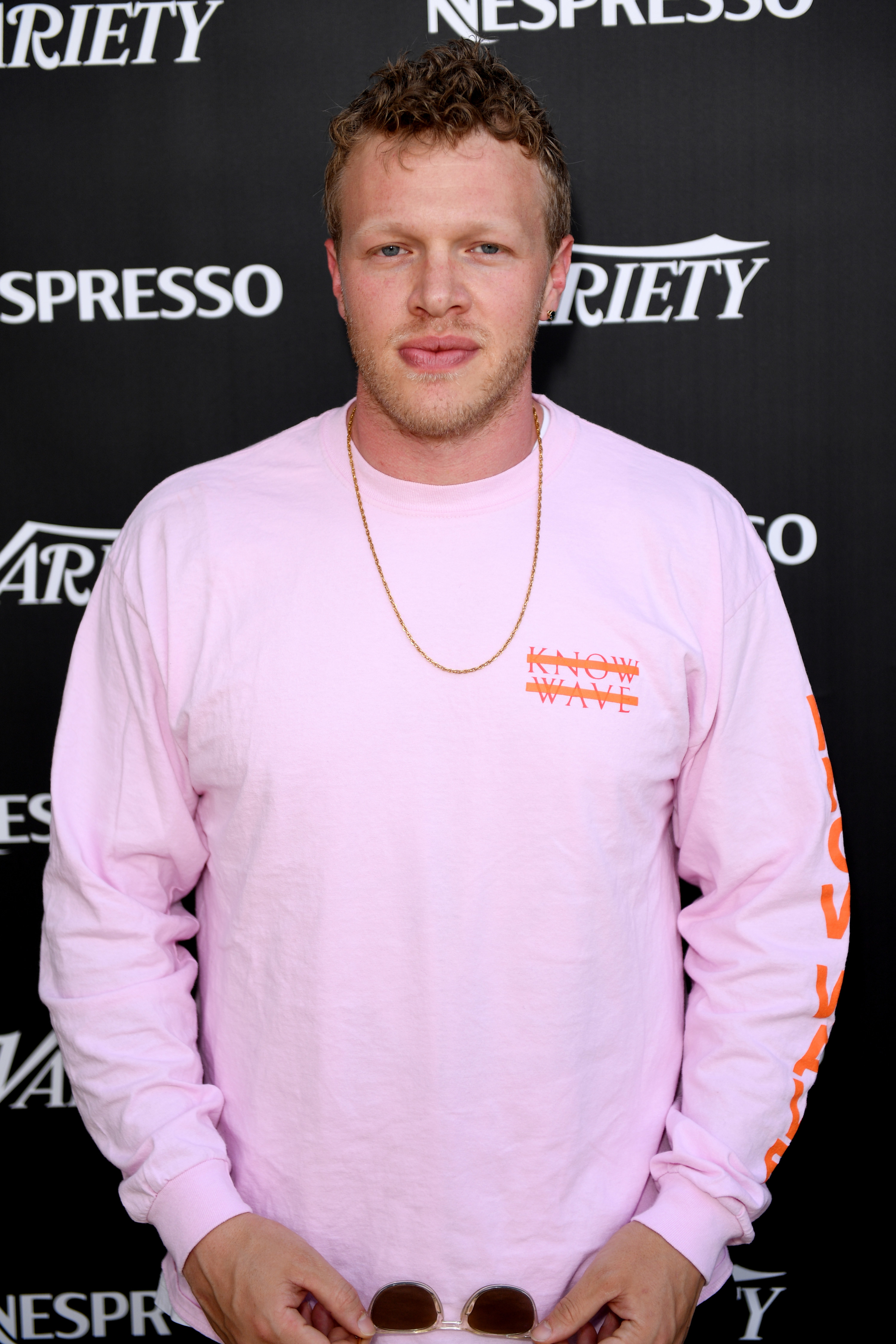 She also alleged that he'd refer to her using derogatory terms and also began tracking her locations through an app on her phone.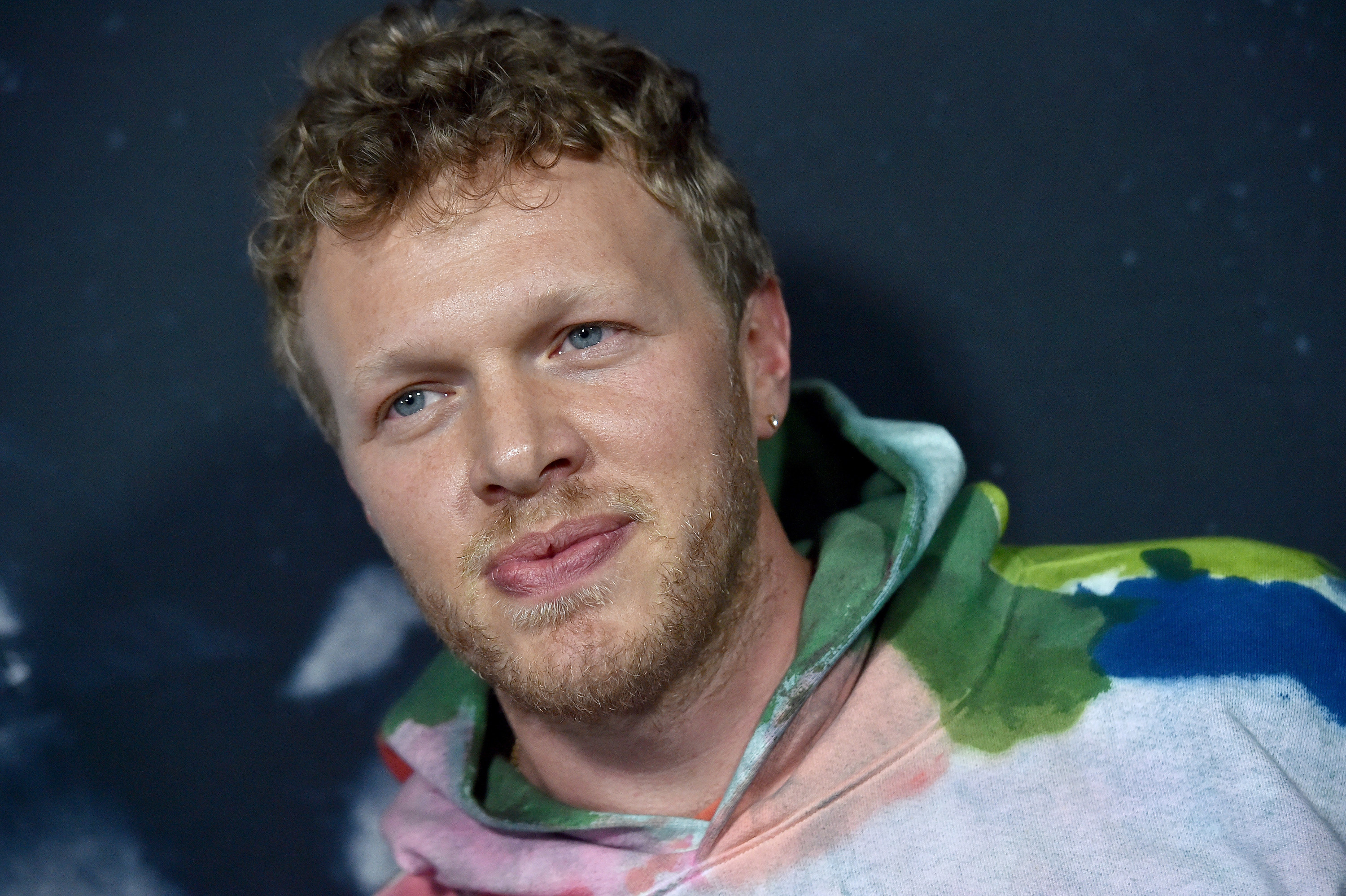 The woman went on to claim that Bear-McClard was messaging a 15-year-old girl who was not working on the Uncut Gems production but had visited the set.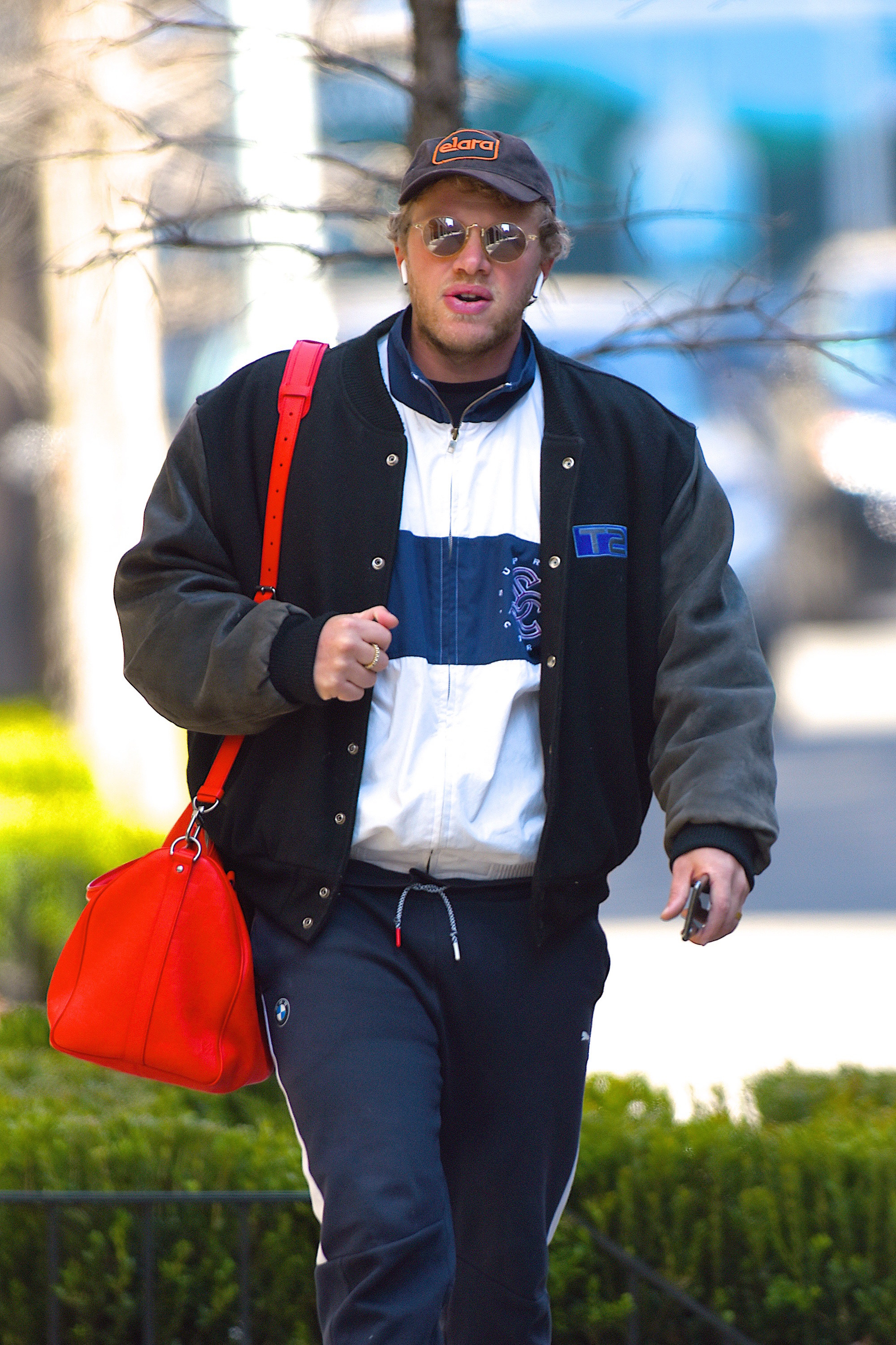 The woman claims she confronted him about the relationship, and he seemed "pleased with himself and laughed." She added that he "did not deny" the accusations.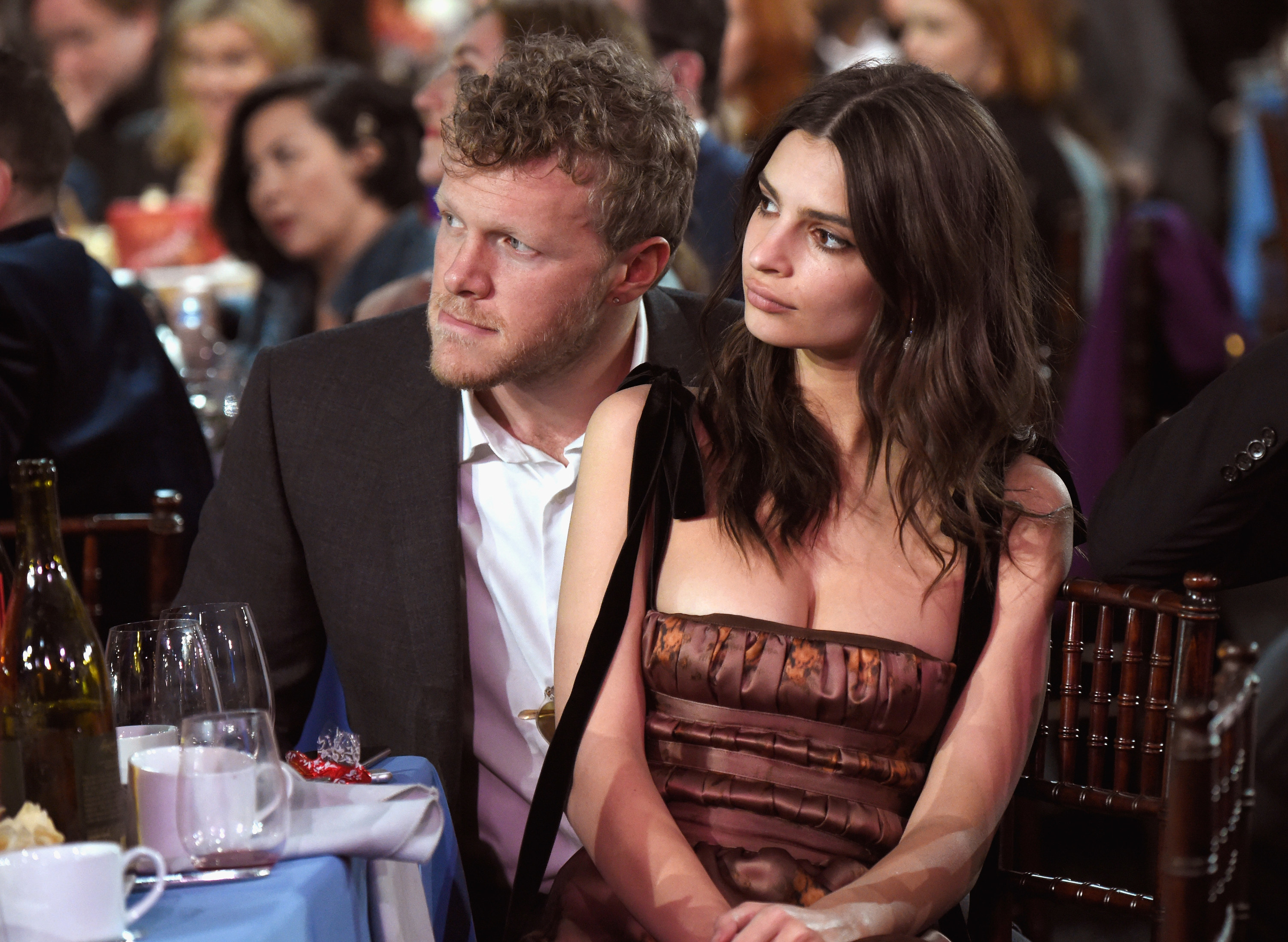 A third and, so far, final statement was provided by a woman who worked on numerous independent films as an intern or assistant. She did not discuss sexual misconduct, but did claim that Bear-McClard "engaged in troubling behavior."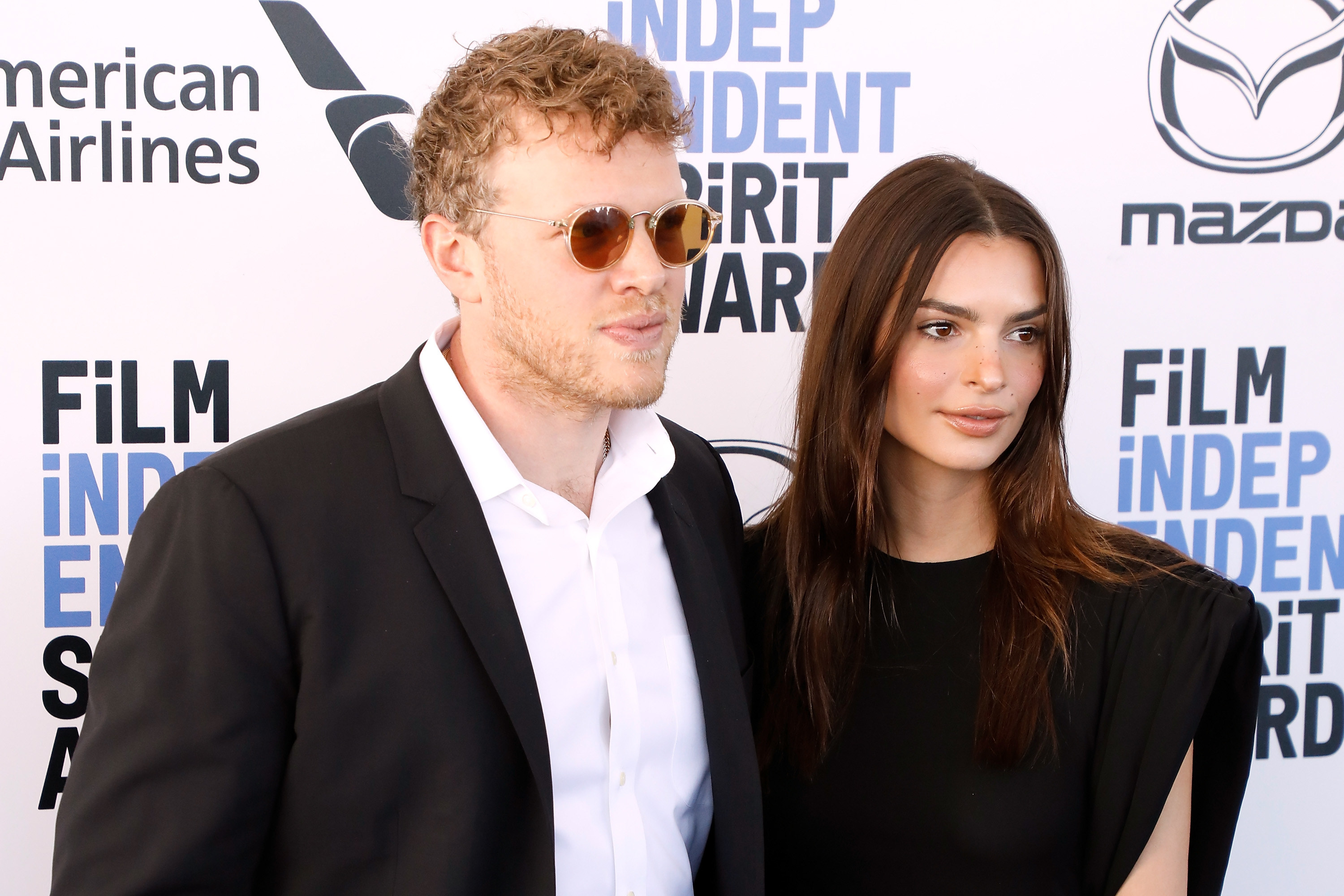 Sources have told Variety that Bear-McClard's communications with the 15-year-old and his romantic involvement with another young woman on the set of Uncut Gems contributed to the Safdie brothers' decision to fire him after they were allegedly made aware of his behavior last summer.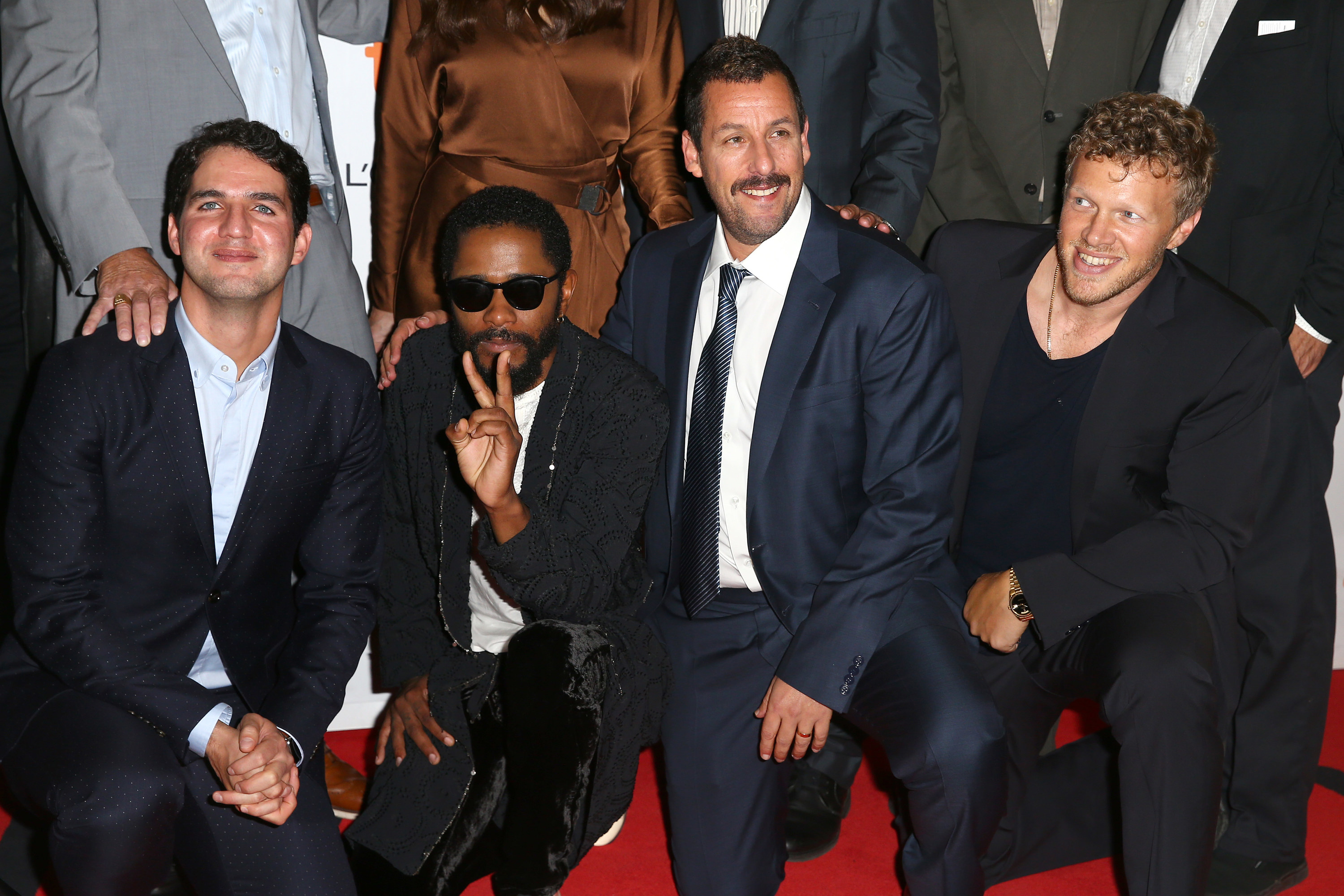 According to the outlet, the Safdie brothers were informed of Bear-McClard's alleged misconduct in July 2022. A spokesperson for the filmmaking duo told Variety that "they took immediate action" and fired him from his position at Elara Pictures — the production company they launched in 2014.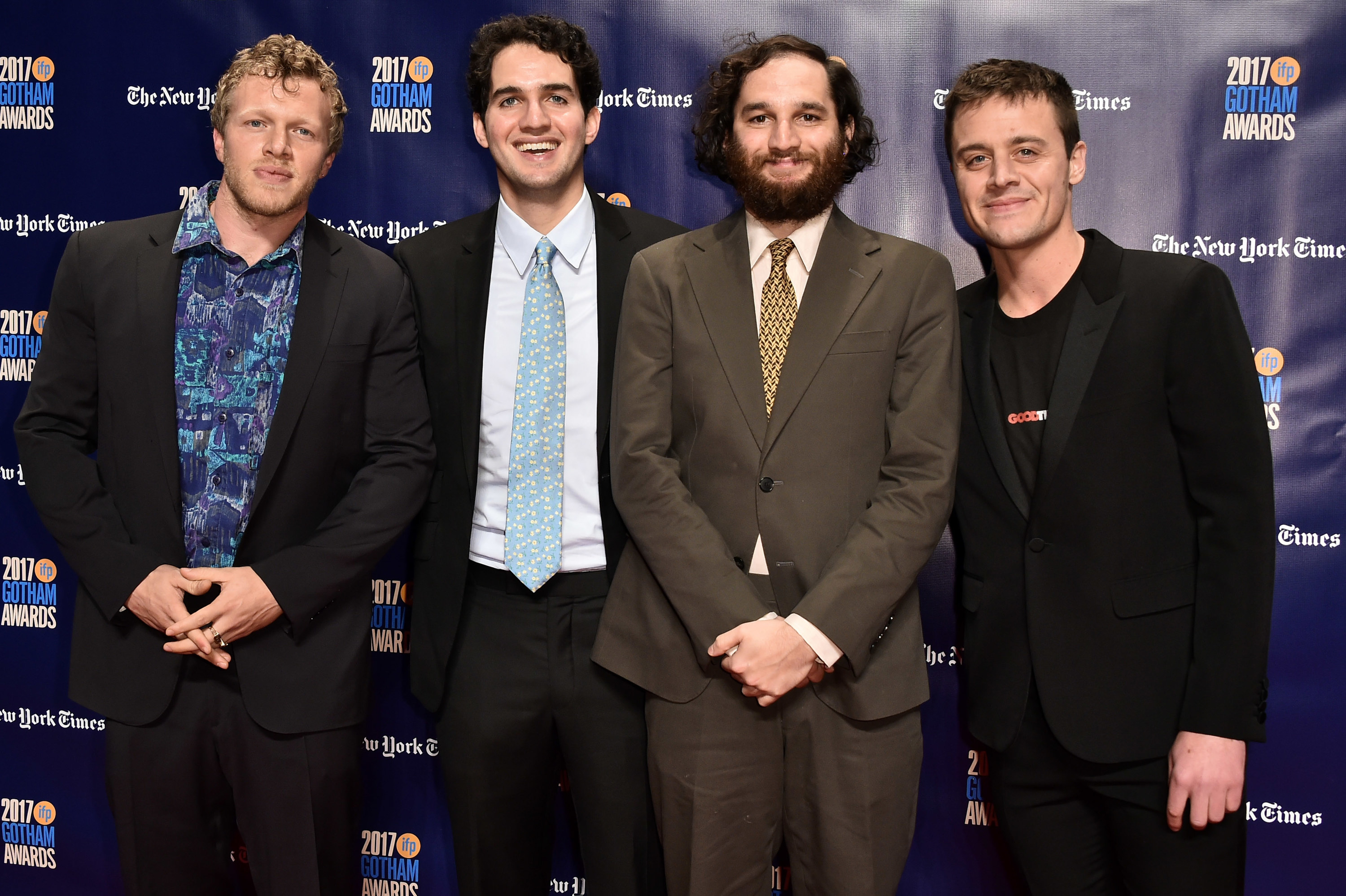 This is the same month it was first reported that Bear-McClard and Ratajkowski were close to divorcing, after she was photographed on July 14 without her wedding ring. It was confirmed two months later that Ratajkowski had filed for divorce, citing an irretrievable breakdown of the marriage.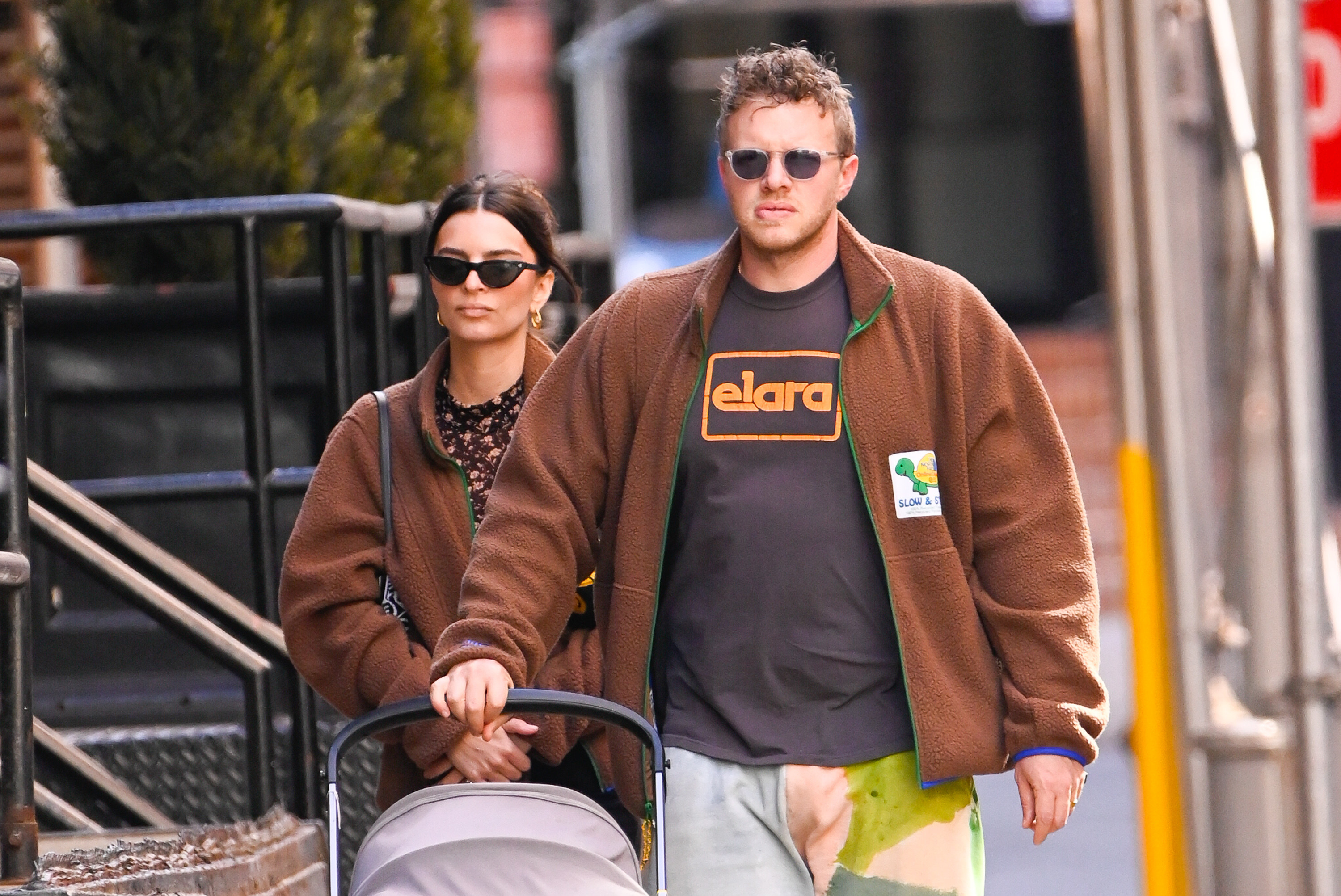 Around the time of their split, it was widely reported that the marriage ended over infidelity, with a source telling Page Six that Bear-McClard was a "serial cheater."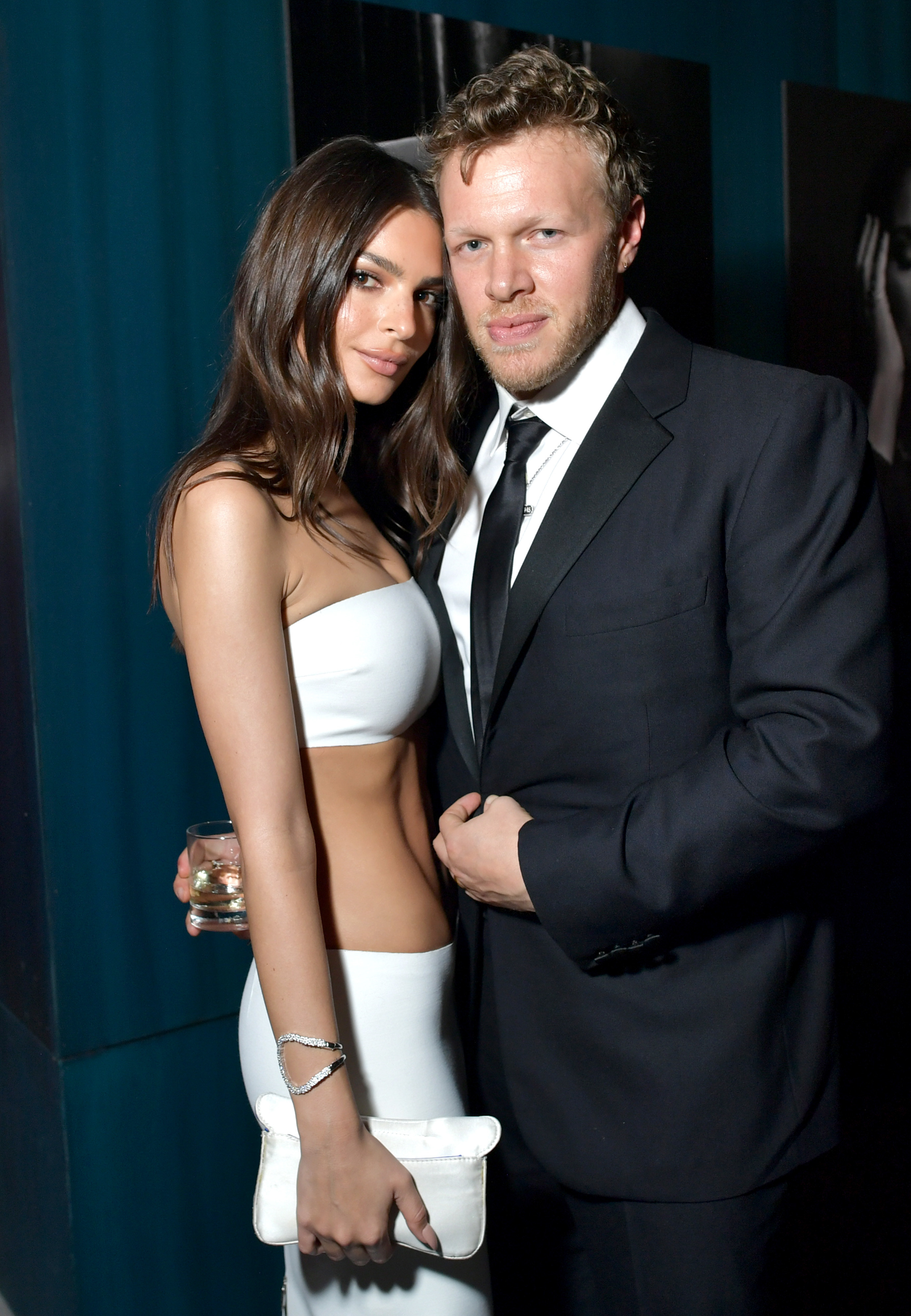 Ratajkowski has not formally addressed the reports, although she has hinted on multiple occasions that the cheating accusations are accurate.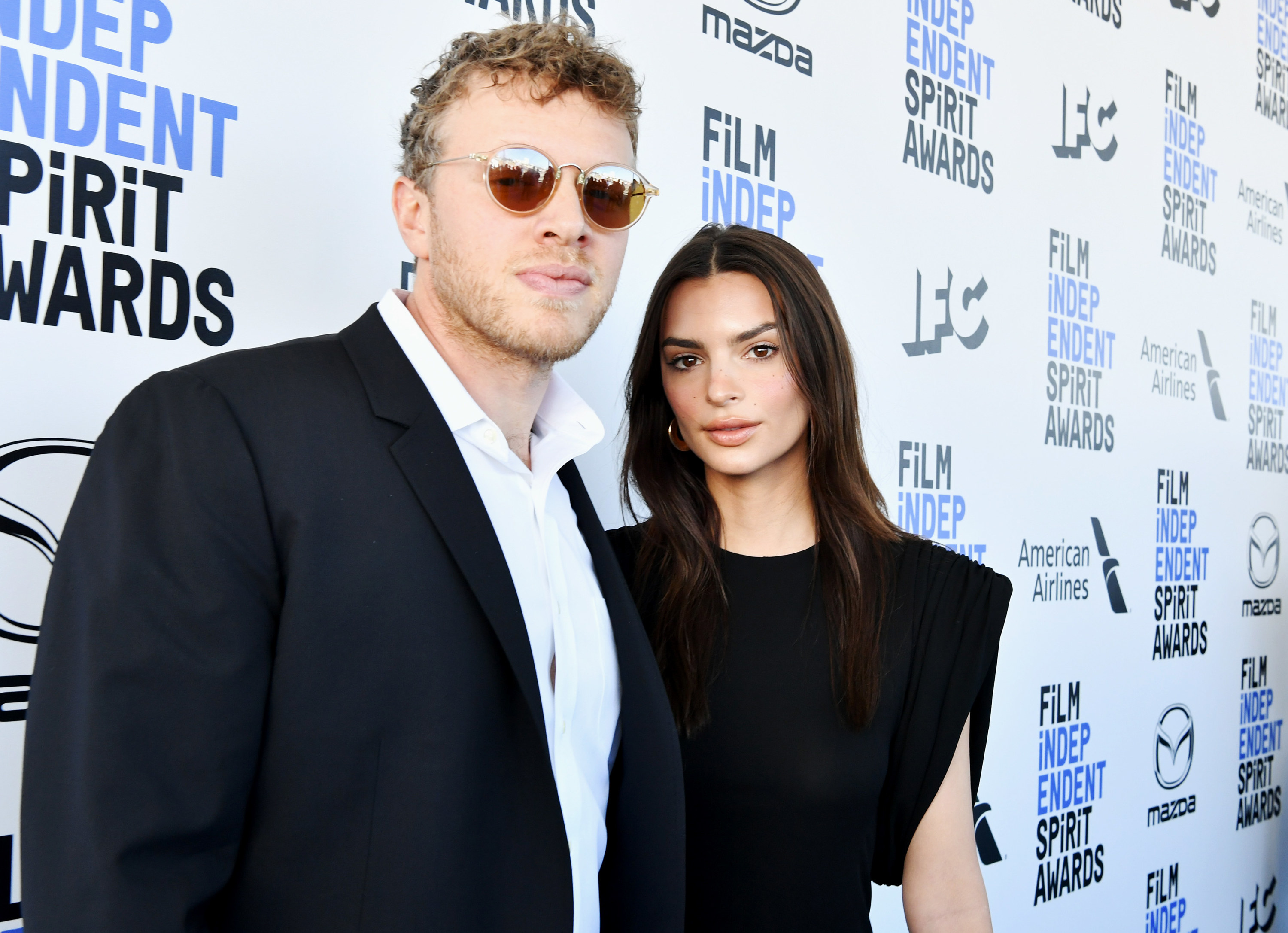 In an interview earlier this month, the model said she's refrained from discussing the split publicly for privacy and legal reasons, admitting that the "specifics of the situation" are important for her to be able to talk about at length.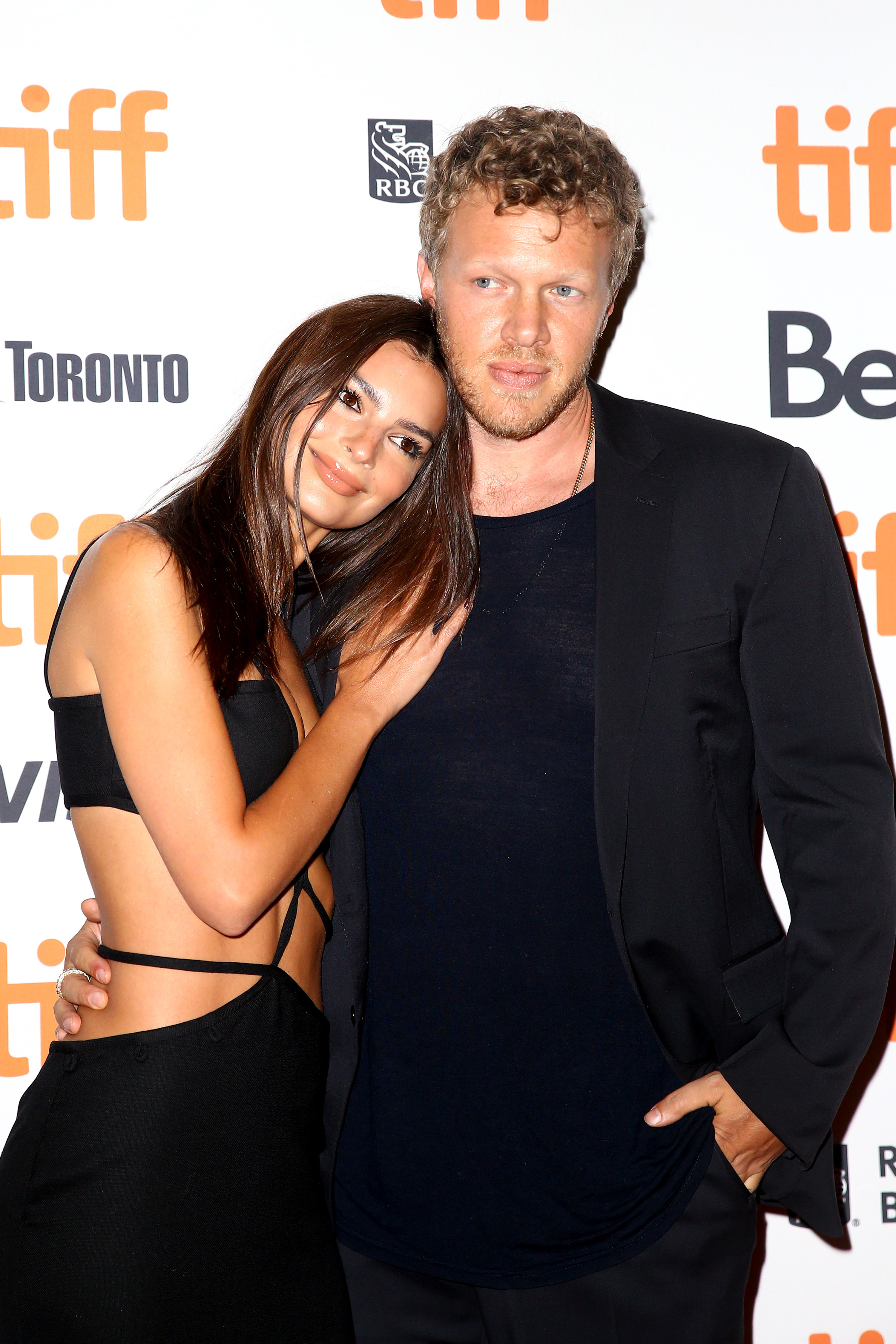 She did, however, admit that she struggled for a long time toward the end of their four-year marriage, saying she was "really, really unhappy."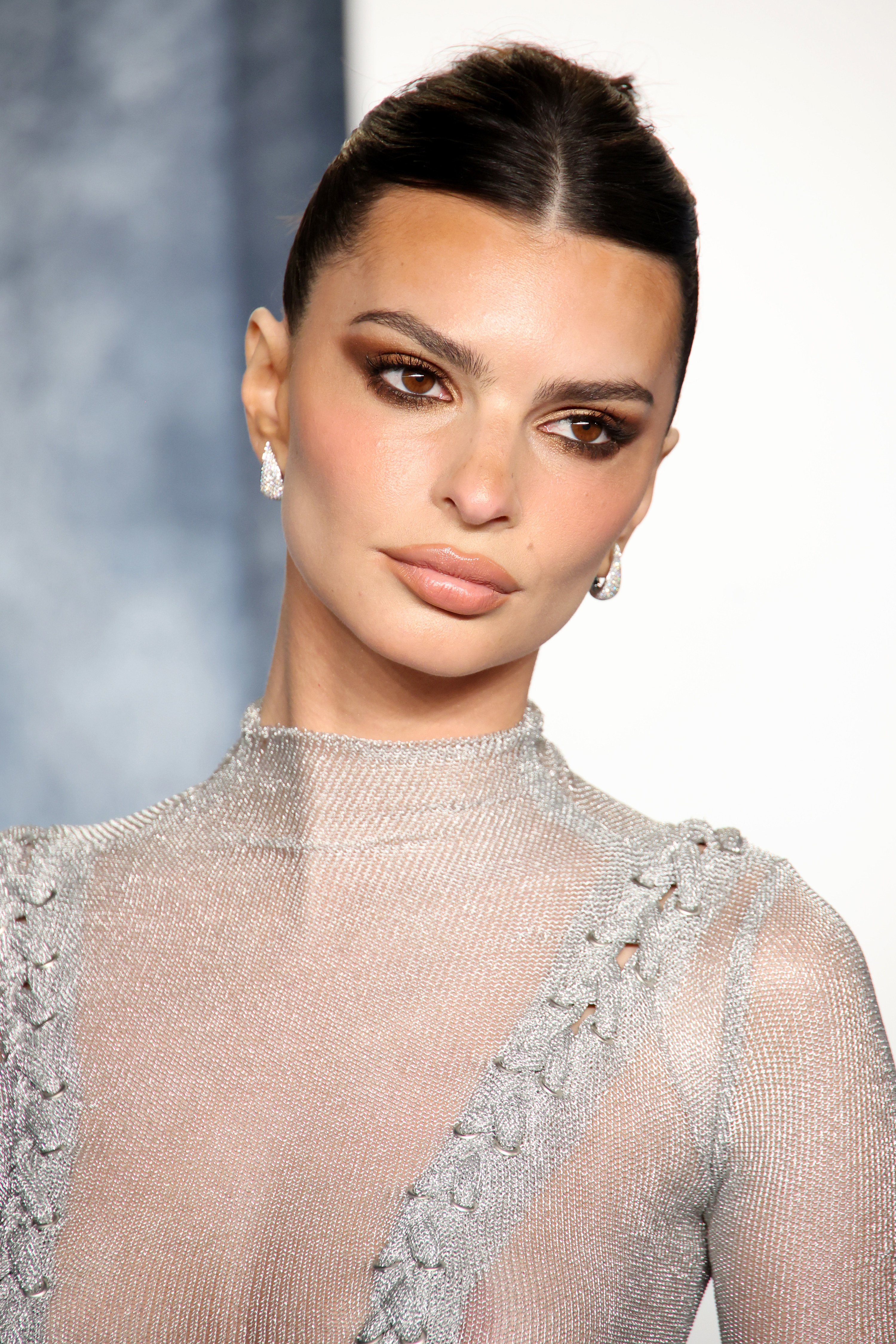 "I didn't have the courage to leave for a long time," she said. "I was 100 pounds, and I'd just had a baby, and like, I got really skinny because I was not OK. I tried everything else. I tried to take antidepressants. I was sure that something was wrong with me."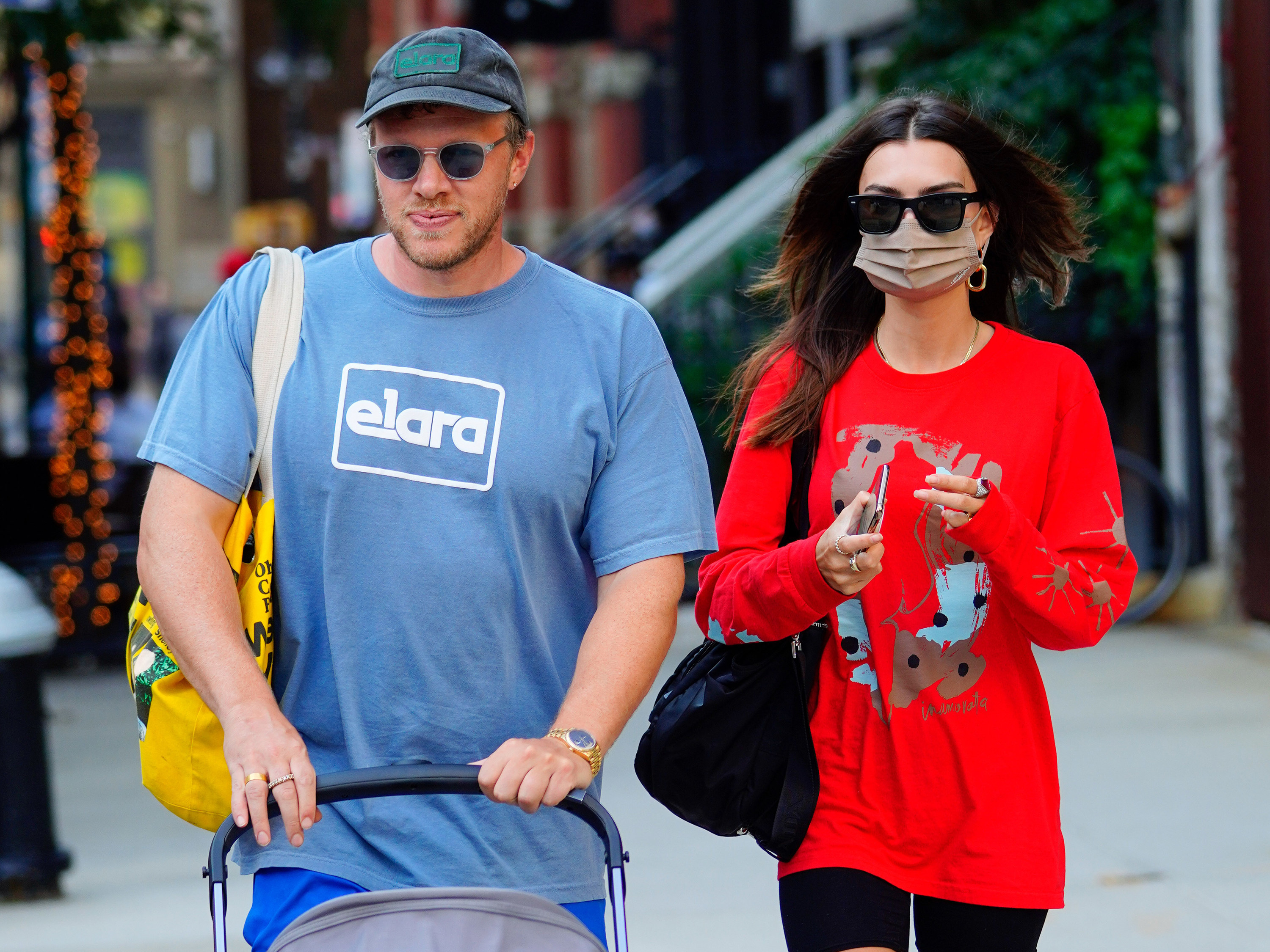 She went on to say that the main thing she learned after eventually leaving the relationship was to "trust your instincts" and that "gaslighting is a real thing."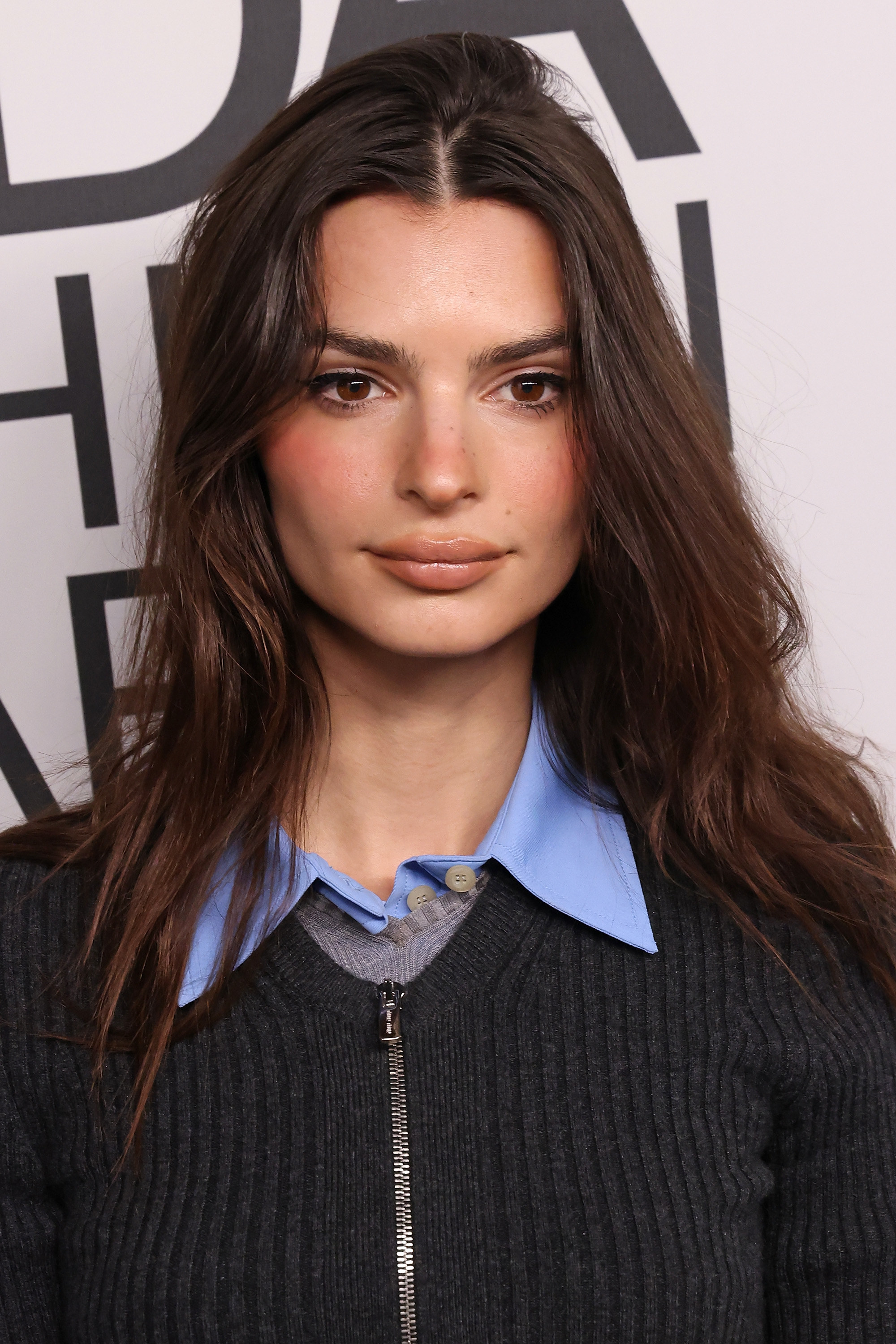 Variety reported that she is currently fighting for sole custody of their 2-year-old son Sylvester, who was born in March 2021.
BuzzFeed News has contacted spokespersons for Bear-McClard and Ratajkowski for comment.