As I'm sure you've probably heard by now, Emily Ratajkowski and her husband, Sebastian Bear-McClard, are getting divorced.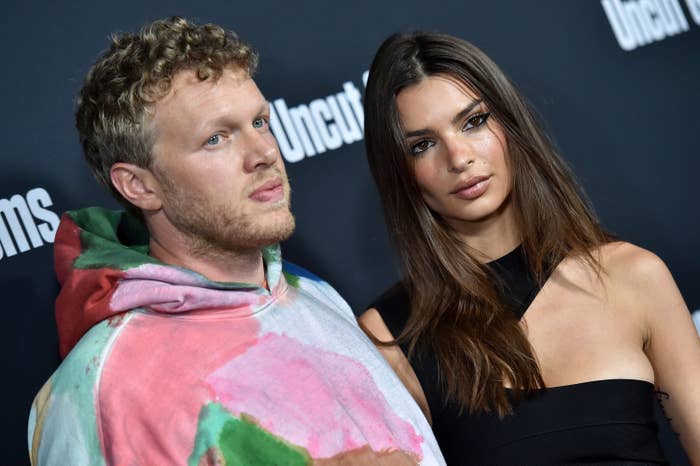 Emily and Sebastian — who is best known for his credits as a producer on movies like Uncut Gems and Good Time — got married in a low-key courthouse ceremony in early 2018, just weeks after they were romantically linked for the very first time.
In the four years that they've been together, the duo has maintained a relatively private relationship, with Sebastian occasionally making appearances on Emily's Instagram account.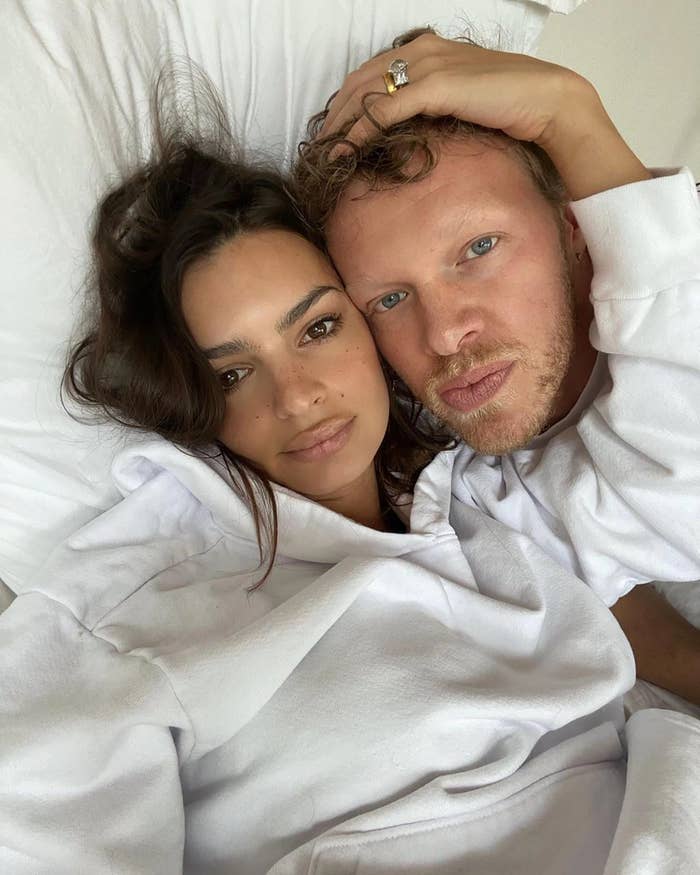 Before the birth of their son, Sylvester, in March 2021, Emily gave fans some rare insight into their marriage, opening up about their complicated thoughts on becoming parents in a heartfelt essay she penned for Vogue during her pregnancy.
"My husband likes to say that 'we're pregnant.' I tell him that while the sentiment is sweet, it's not entirely true," she wrote at the time.
"Despite having a loving partner and many female friends ready to share the gritty details of their pregnancies, I am ultimately alone with my body in this experience," she went on. "My husband has no physical symptoms in 'our' pregnancy, another reminder of how different a woman and man's experience of life can be."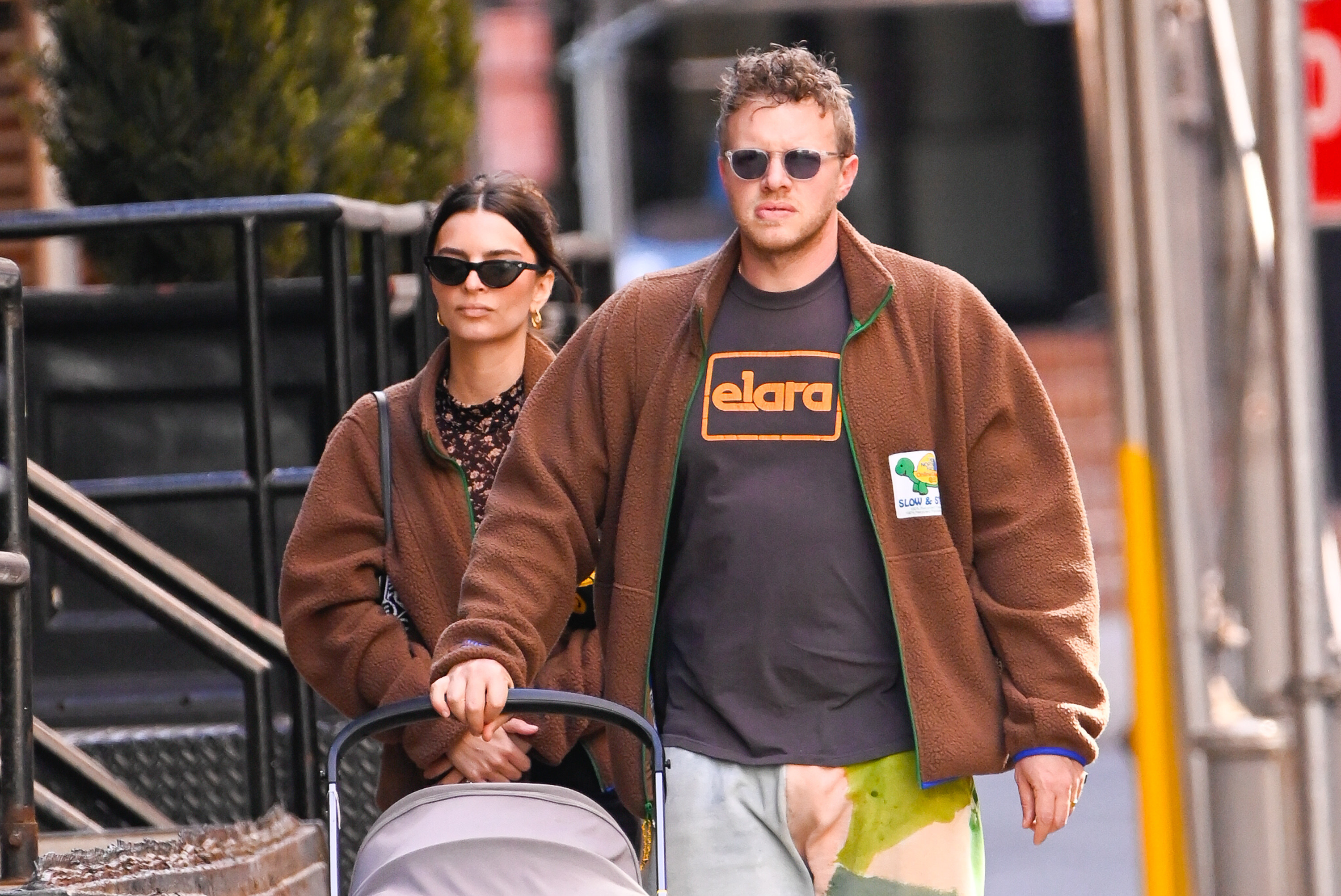 The low-key pair sparked rumors of a split last month, after Emily was photographed several times without her wedding ring.
Before long, several outlets confirmed suspicions that the couple had called it quits, with a source telling Entertainment Tonight that Emily is planning to file for divorce, citing "issues" in their marriage.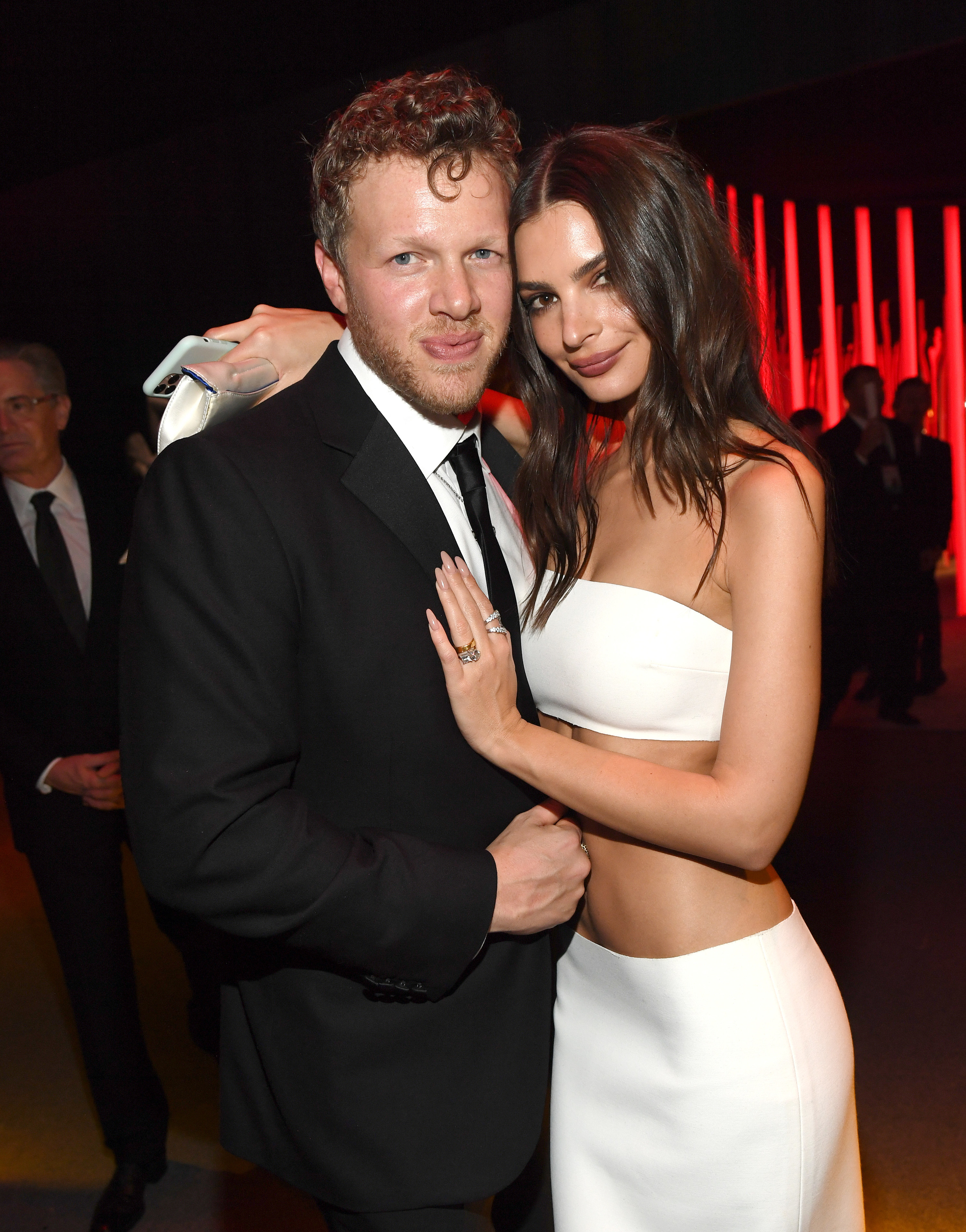 Expanding on this, a second insider told Page Six that the reason for their split was Sebastian's alleged infidelity, claiming, "Yeah, he cheated. He's a serial cheater. It's gross. He's a dog."
Neither Sebastian nor Emily have directly commented on the divorce so far, and they haven't issued any kind of statement regarding the cheating allegations.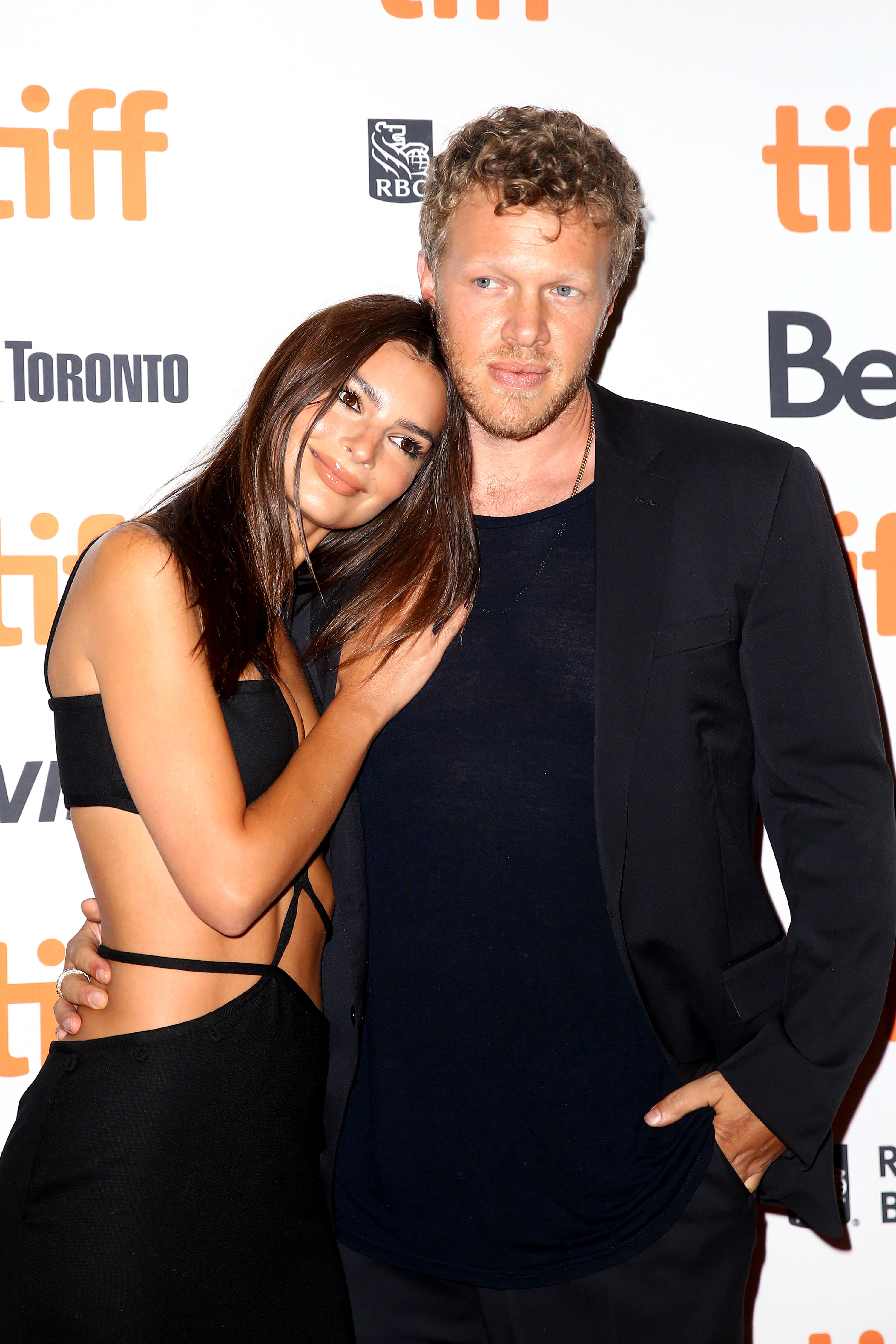 However, eagle-eyed fans noticed last week that Emily had given her subtle stamp of approval to a string of very pointed tweets discussing the demise of her marriage — including one that appeared to confirm Sebastian's infidelity.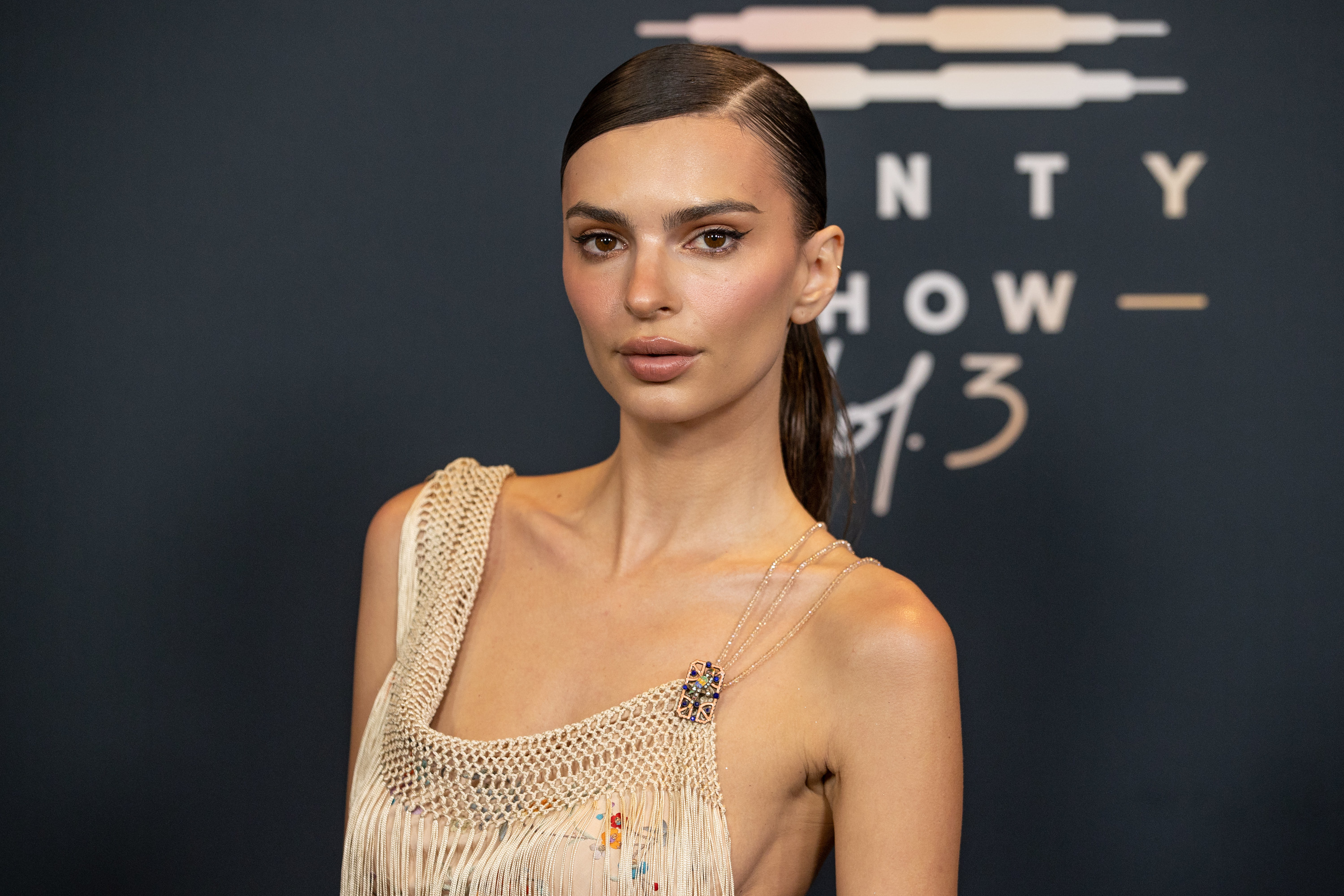 "Can't believe that little bitch cheated on emrata," the tweet read — Emily's sneaky acknowledgment putting speculation to rest.
She also liked three more fan tweets; the first hinting that she's "celebrating" the divorce, and a second noting that she's "finally free from that man."
A final comment joked that Emily should start dating women because "men are shit."
In spite of the fact that Emily has quietly made her thoughts on the matter clear, it sounds like Sebastian is still holding out hope for a potential reunion.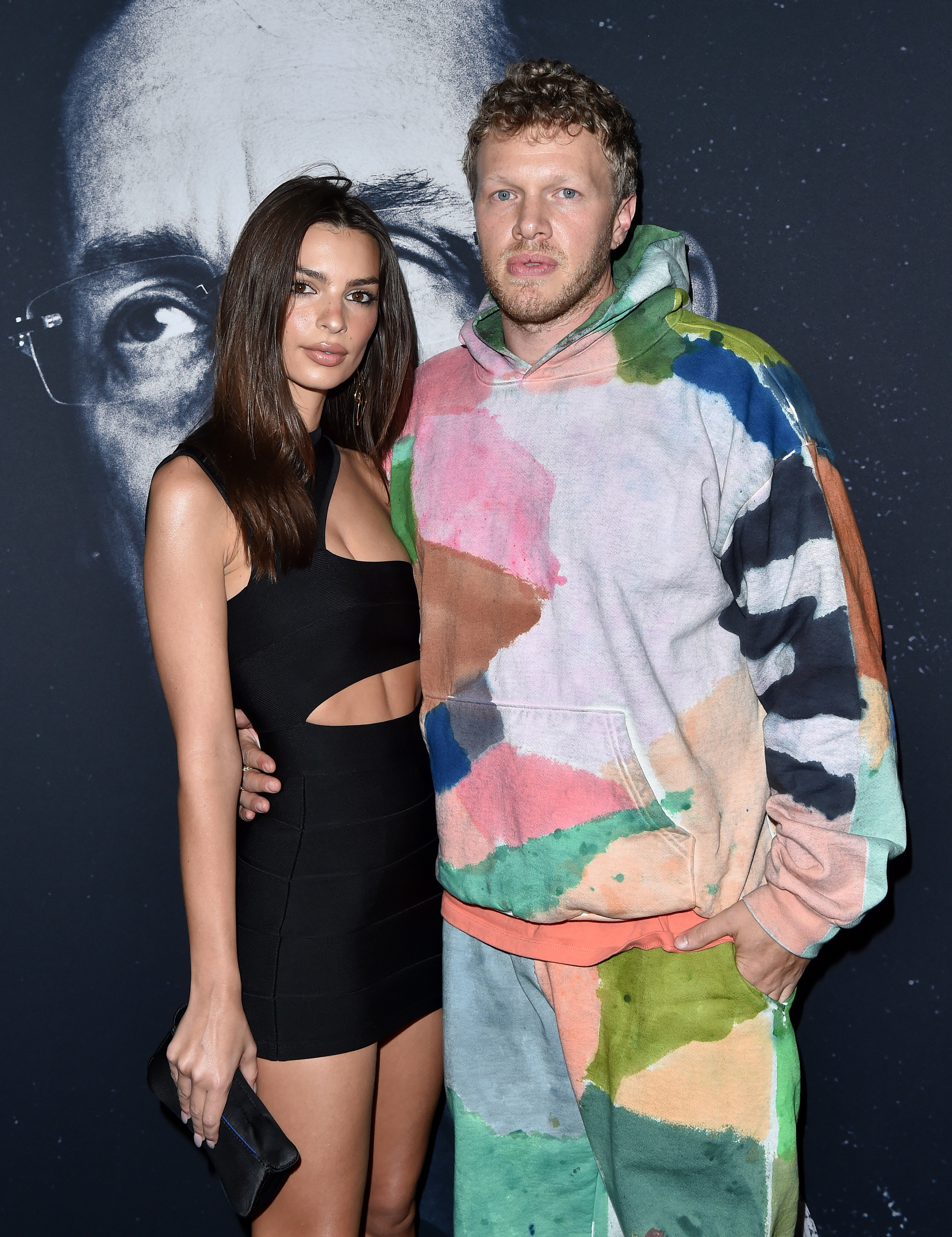 A source told Page Six on Wednesday that the Uncut Gems producer is desperately hoping that Emily will rethink the divorce, saying he's "begging her to give him another chance."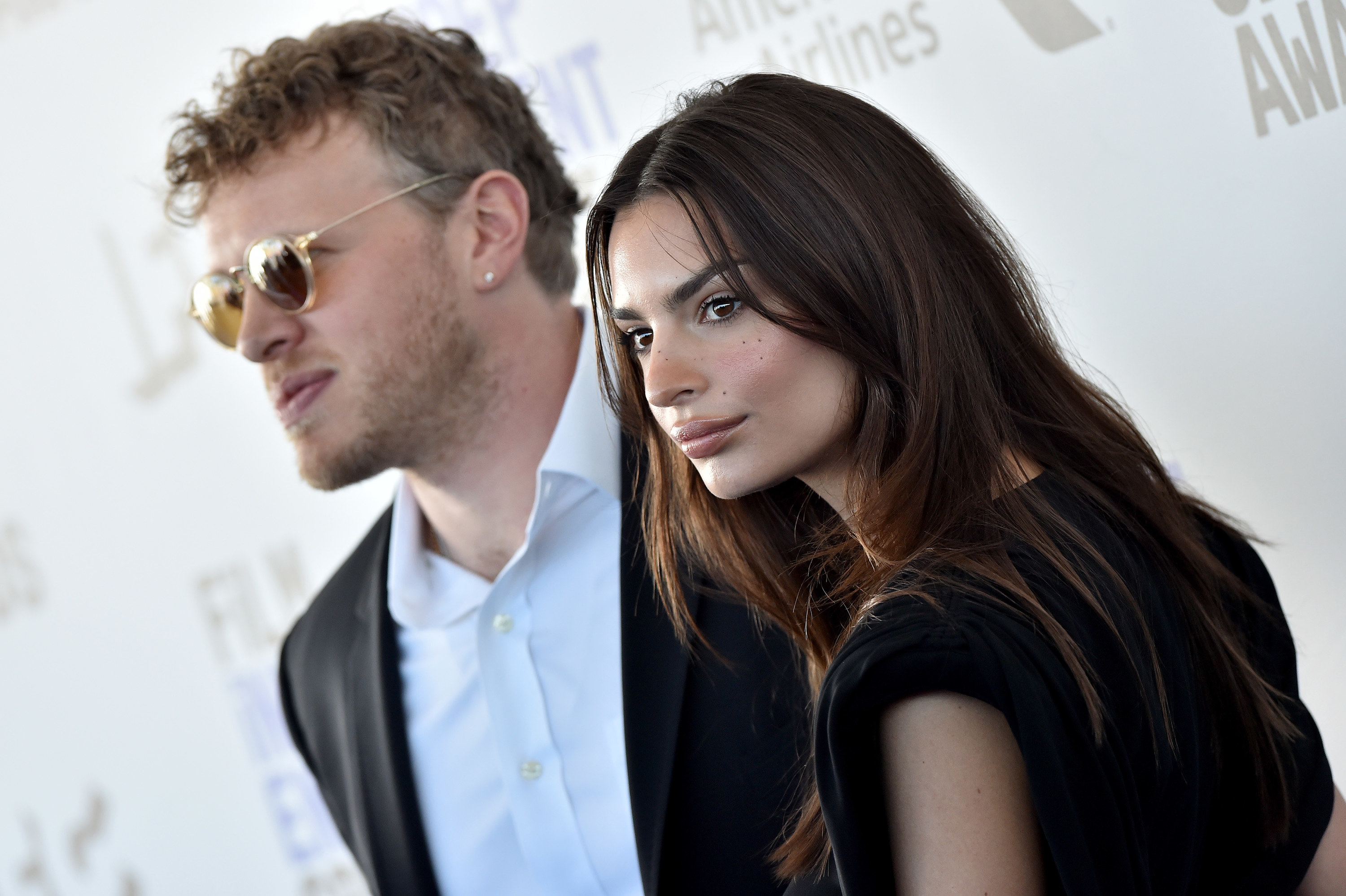 The insider went on to claim that his chances of winning her back seem pretty slim, alleging that Emily recently uncovered more information about his behavior during their marriage.
"[A second chance is] not going to happen because she did her own digging and discovered even more shit he did behind her back," the source claimed.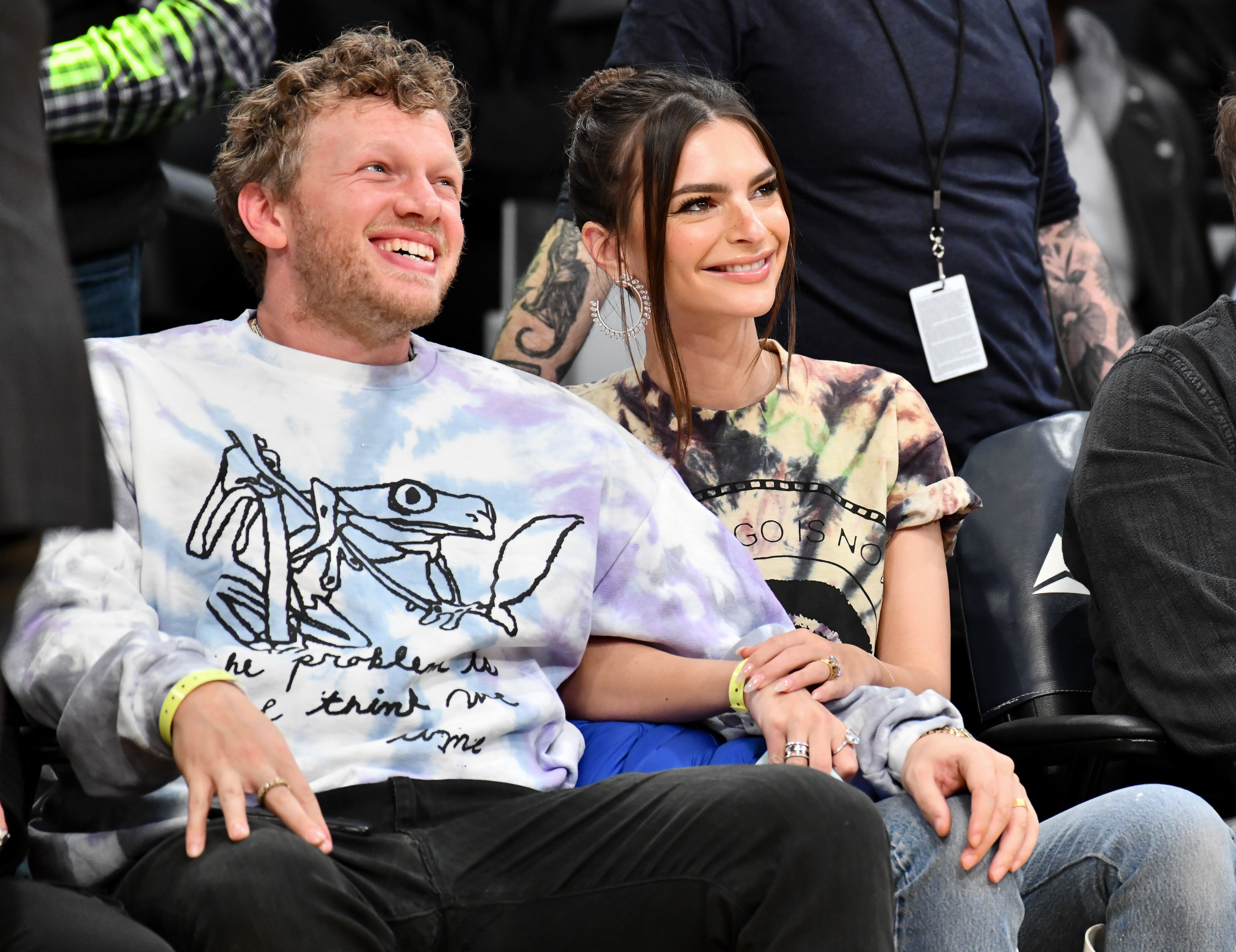 The couple have not been photographed together since their breakup was reported. But it seems as if they're already beginning to navigate life as co-parents to 1-year-old Sylvester.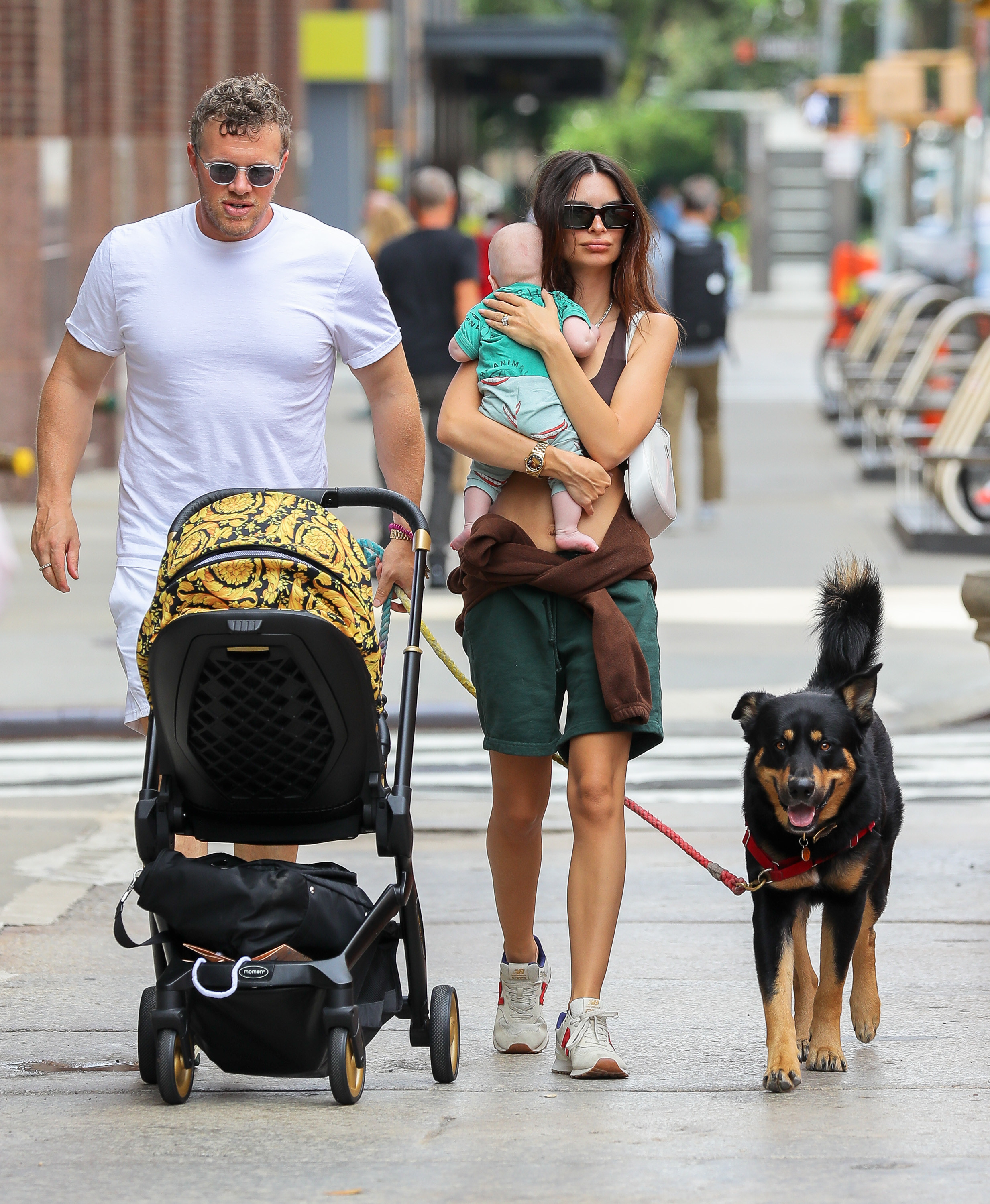 According to Page Six, there is no legal documentation to suggest that their divorce is already in motion. However, in spite of Sebastian's pleas, we suspect this might change very soon.