For context, Emily used to be married to movie producer Sebastian Bear-McClard, who is best known for his work on projects like Uncut Gems and Good Time.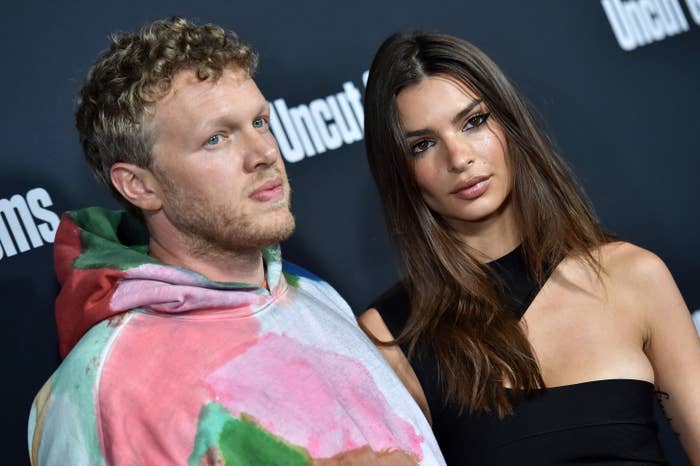 The two tied the knot in a low-key courthouse ceremony back in 2018, just a matter of weeks after they were first rumored to be dating.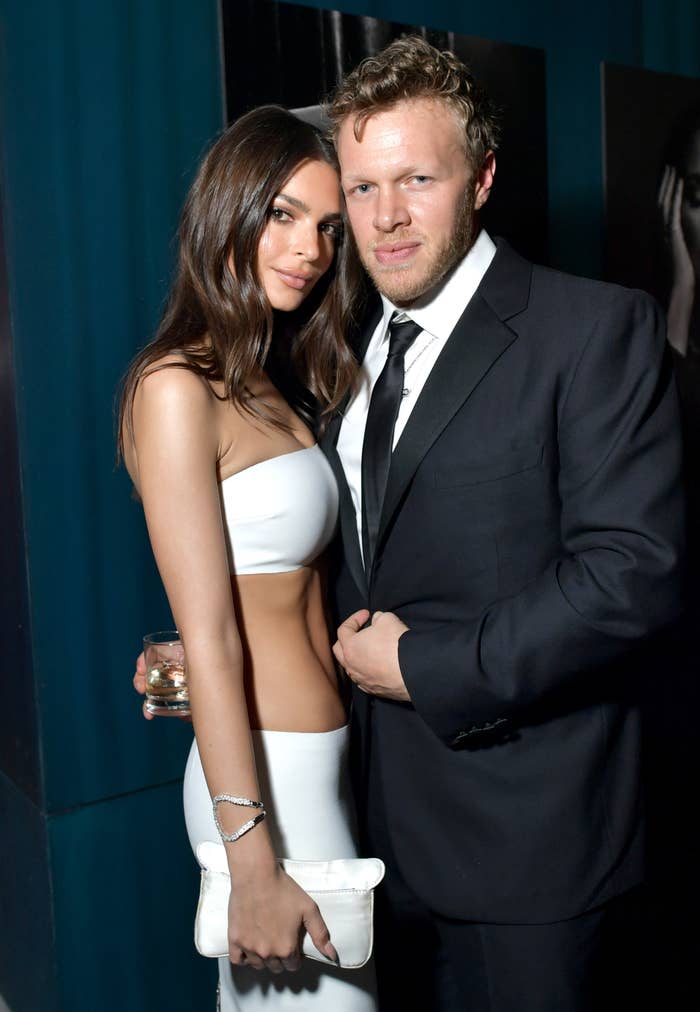 In the four years they were together, Emily and Sebastian kept their relationship fairly private, with Emily occasionally providing snippets of insight into their seemingly happy marriage in essays written for Vogue and her own book, My Body, in 2021.
But fans were left pretty shocked in July last year when rumors began swirling that they'd called in quits just 14 months after welcoming their first child together — a boy, named Sylvester.
Their divorce was confirmed in September 2022, and in the months since, Emily has hinted on multiple occasions that the cheating allegations were accurate. Despite this, she's not spoken in detail about the end of her marriage.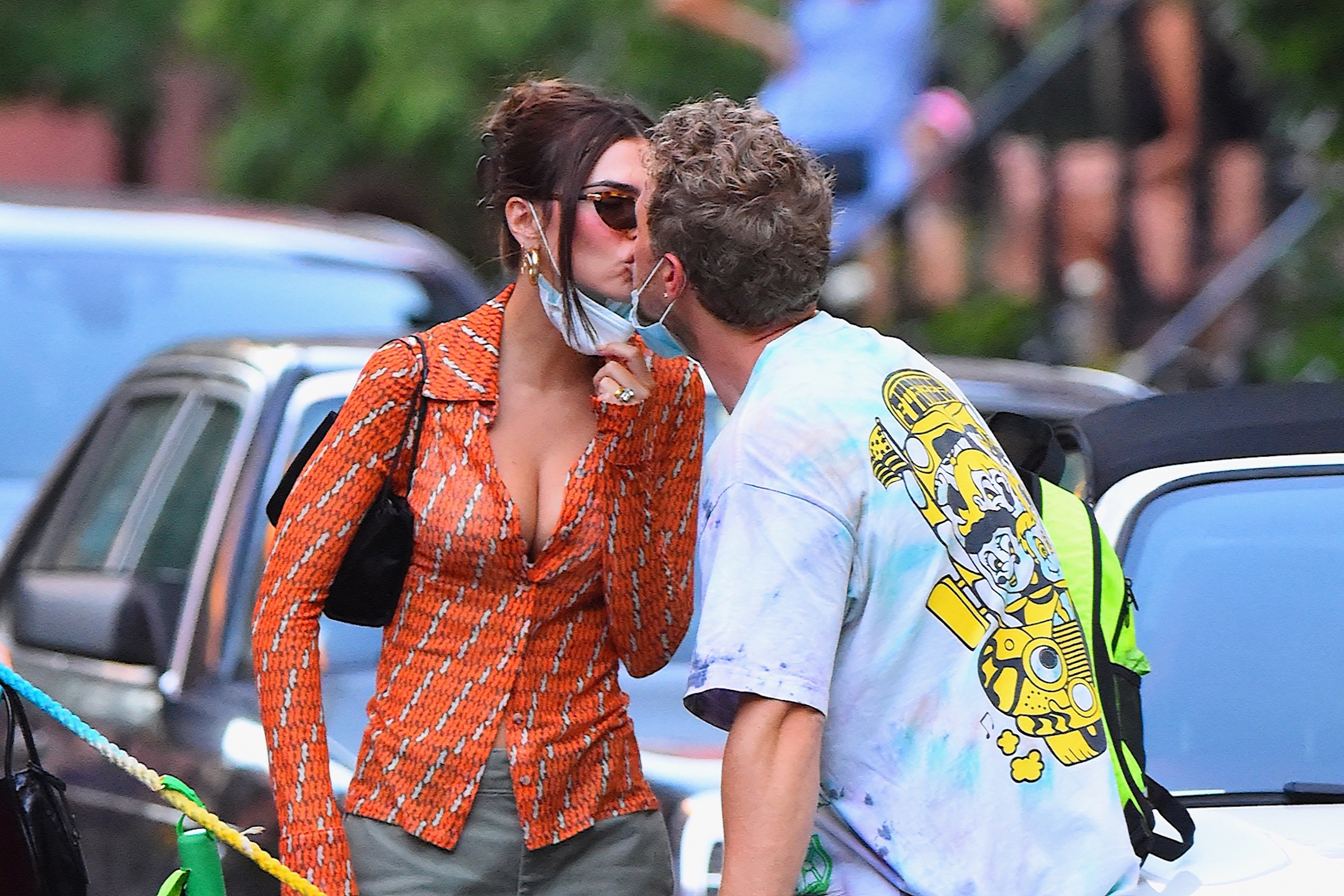 However, in a brand-new interview on the Going Mental podcast with Eileen Kelly, Emily spoke more openly than ever before about her decision to file for divorce, admitting that it took a lot of courage to finally leave the marriage.
When asked if she'd be willing to discuss the topic for the first time, Emily began by saying that the reason she has refrained from spilling the intimate details of their split is for the benefit of their son.
"We're not officially divorced, so, it's just even, you know, for privacy and for legal reasons," she added, going on to say there will likely come a time where she'll feel comfortable writing about the divorce in more detail.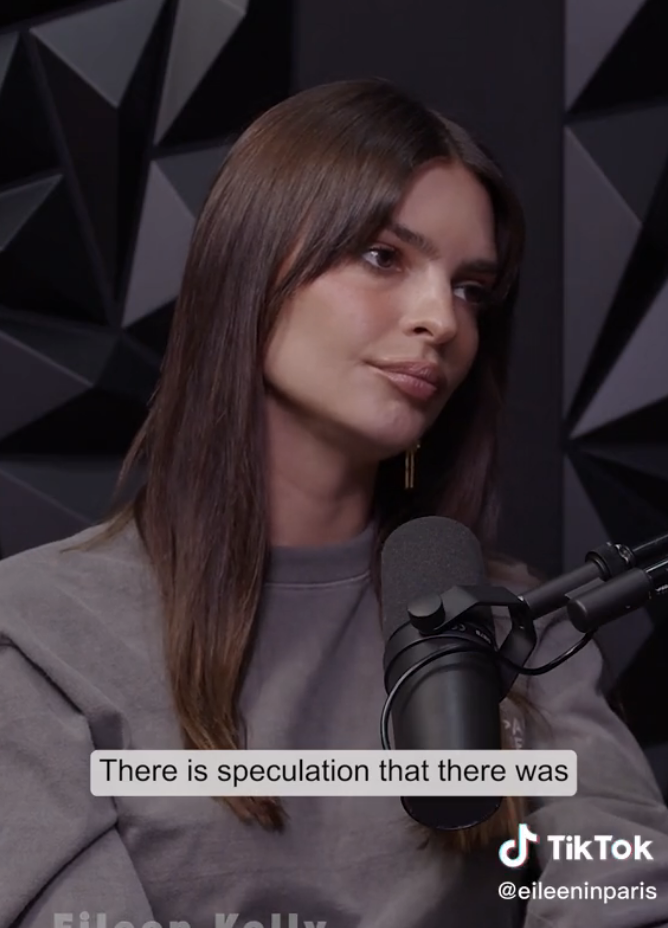 Despite this, Emily commented on the infidelity reports, and more specifically, the public response to the rumors, whereby lots of fans were shocked that someone like her — who's viewed as so attractive and widely desirable — would ever be cheated on by a partner.
"It was so interesting that that was the reaction to that news, because I was just like, 'Duh, men are trash, ladies,'" she said jokingly. "Like, it doesn't matter who you are, or how perfect you are."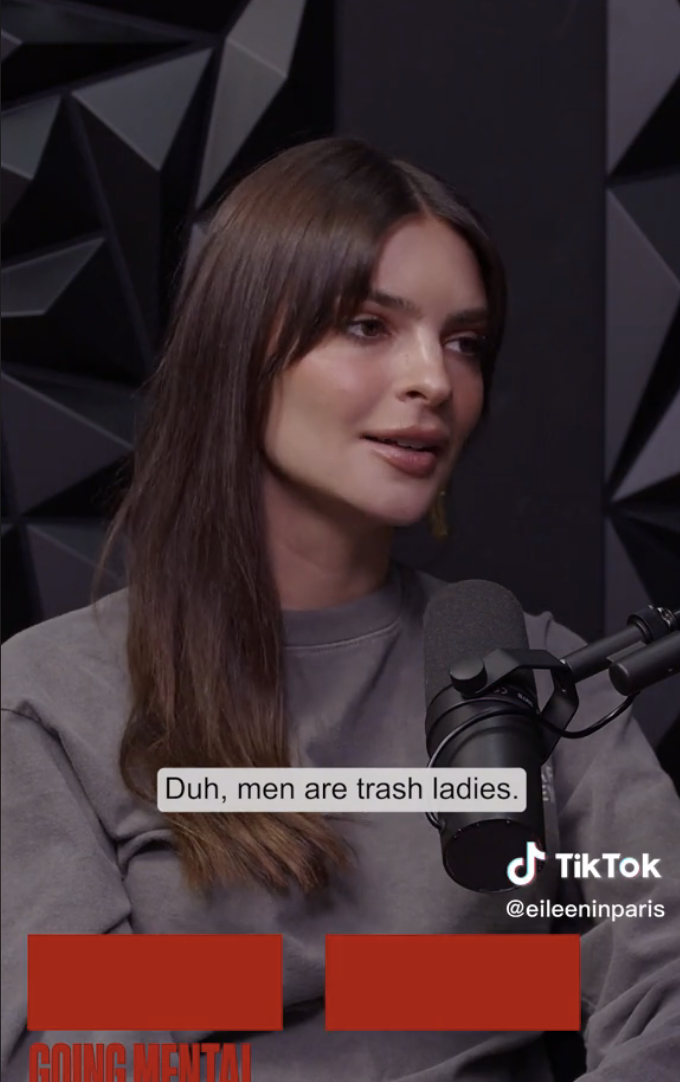 She didn't comment further on the cheating allegations, noting that the "specifics of the situation" are important for her to be able to talk about it fully.
Opening up about the end of the marriage more generally, Emily revealed that things behind closed doors were much worse than may have met the eye, revealing that "for a long time" she was "really, really unhappy."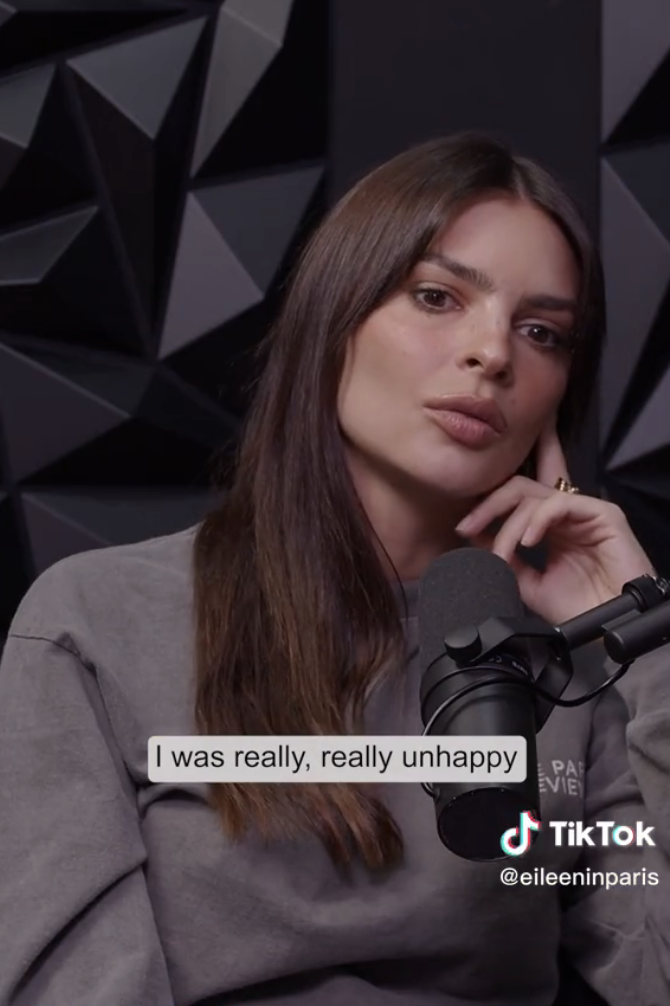 "I didn't have the courage to leave for a long time," she said. "I was 100 pounds, and I'd just had a baby, and like, I got really skinny because I was not OK. I tried everything else. I tried to take antidepressants. I was sure that something was wrong with me."
Emily went on to say that the key thing she learned after eventually leaving the relationship was to "trust your instincts," adding: "Gaslighting is a real thing."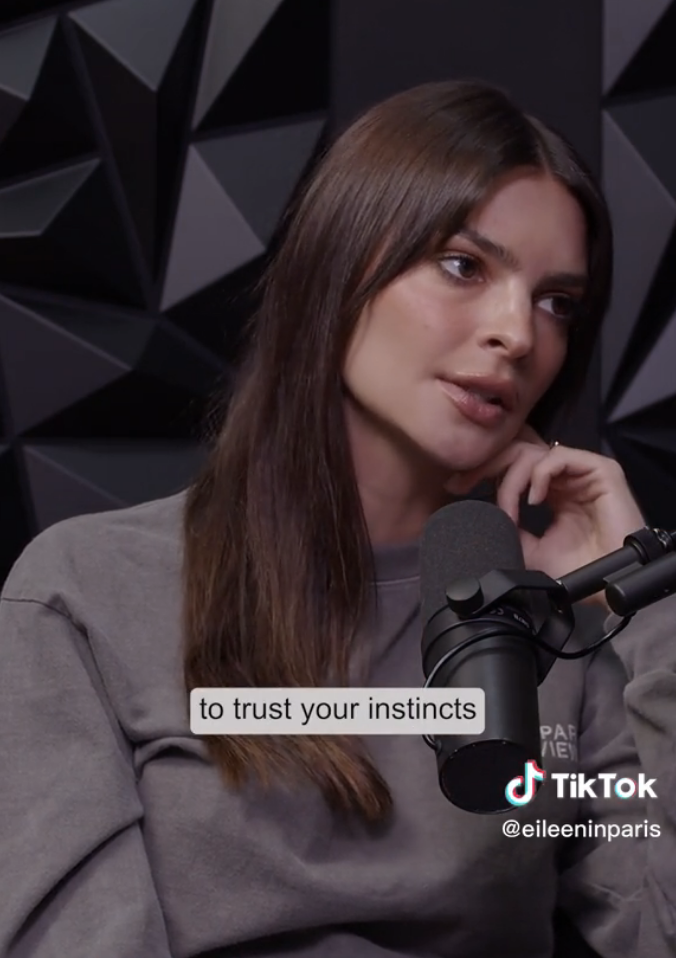 On the bright side, however, she talked about the joy she's found since the breakup, admitting that she wasn't expecting how much she'd love this new chapter of life.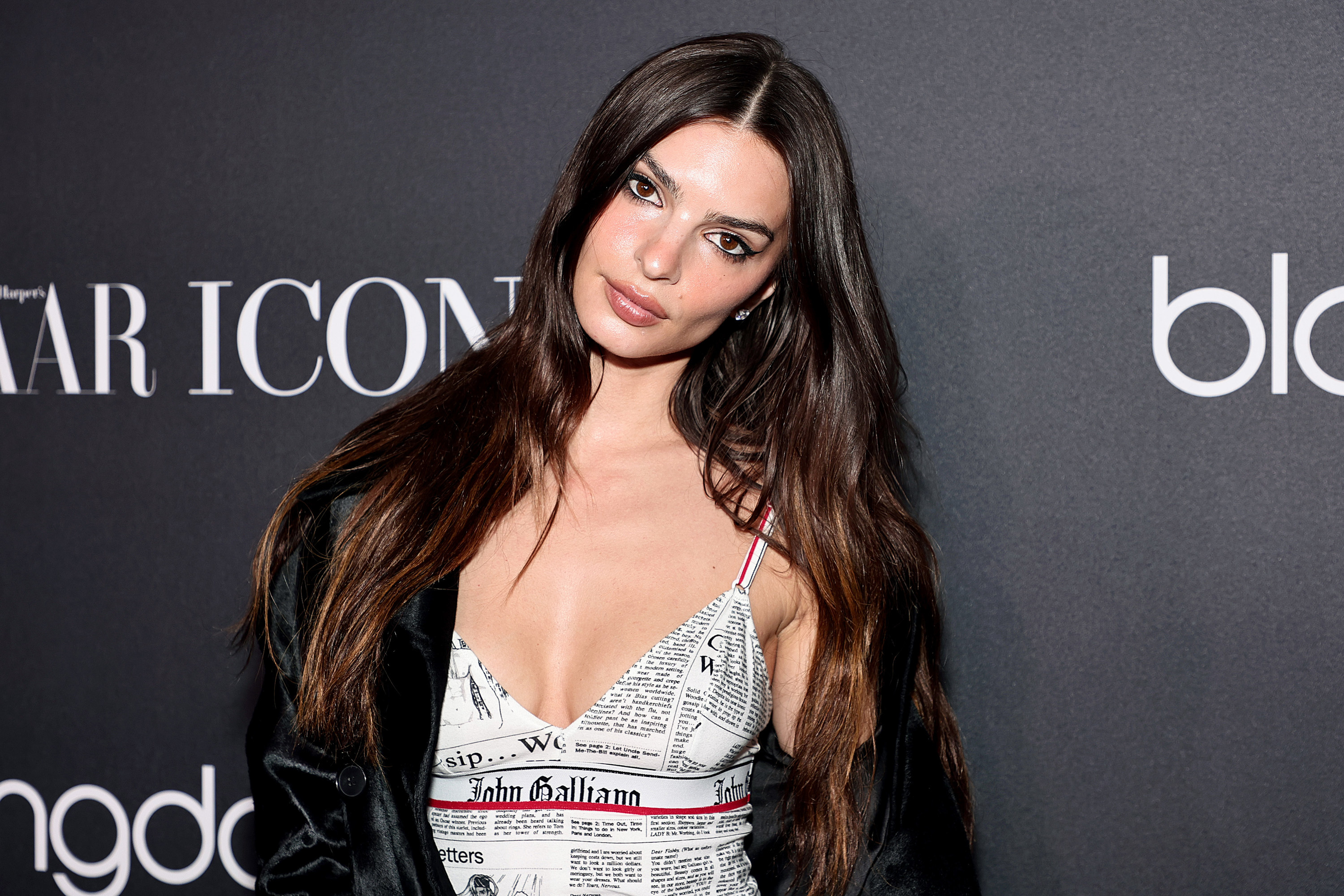 "I didn't understand it was actually gonna be so nice to come back to myself, and return back to how I see the world, how I understand things, my instincts, whatever," she said. "That's the advice I'd give, basically, to somebody… You'll be shocked how much easier life is."