In February 2018, the model announced on Instagram that she'd secretly married actor and producer Sebastian Bear-McClard in a New York City courthouse.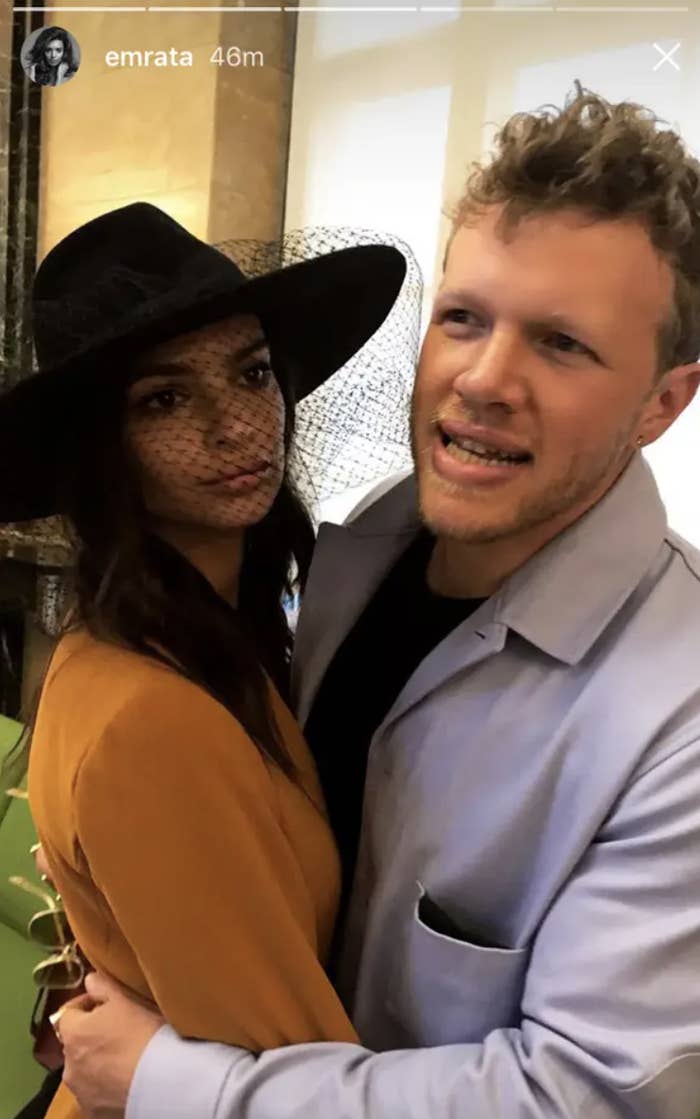 At the time of their wedding, Emily and Sebastian had only been dating for a few weeks, but she later revealed that they'd actually known each other for years.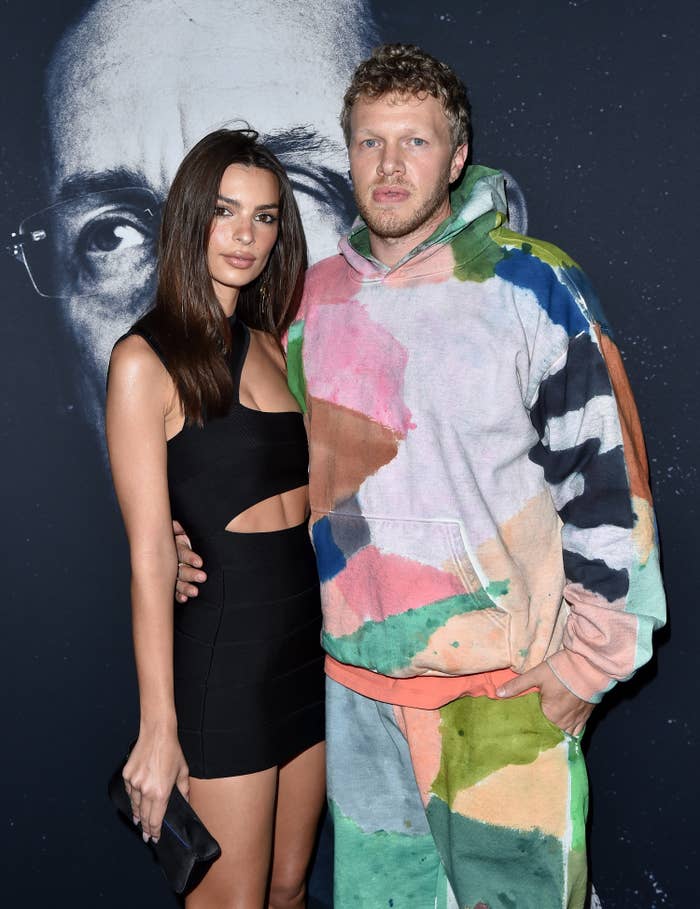 Months after their nuptials, Emily said on Busy Tonight: "We knew each other for a long time before, and he likes to joke, 'Yeah, everyone thinks we got married quickly, but you vetted me for two years.'"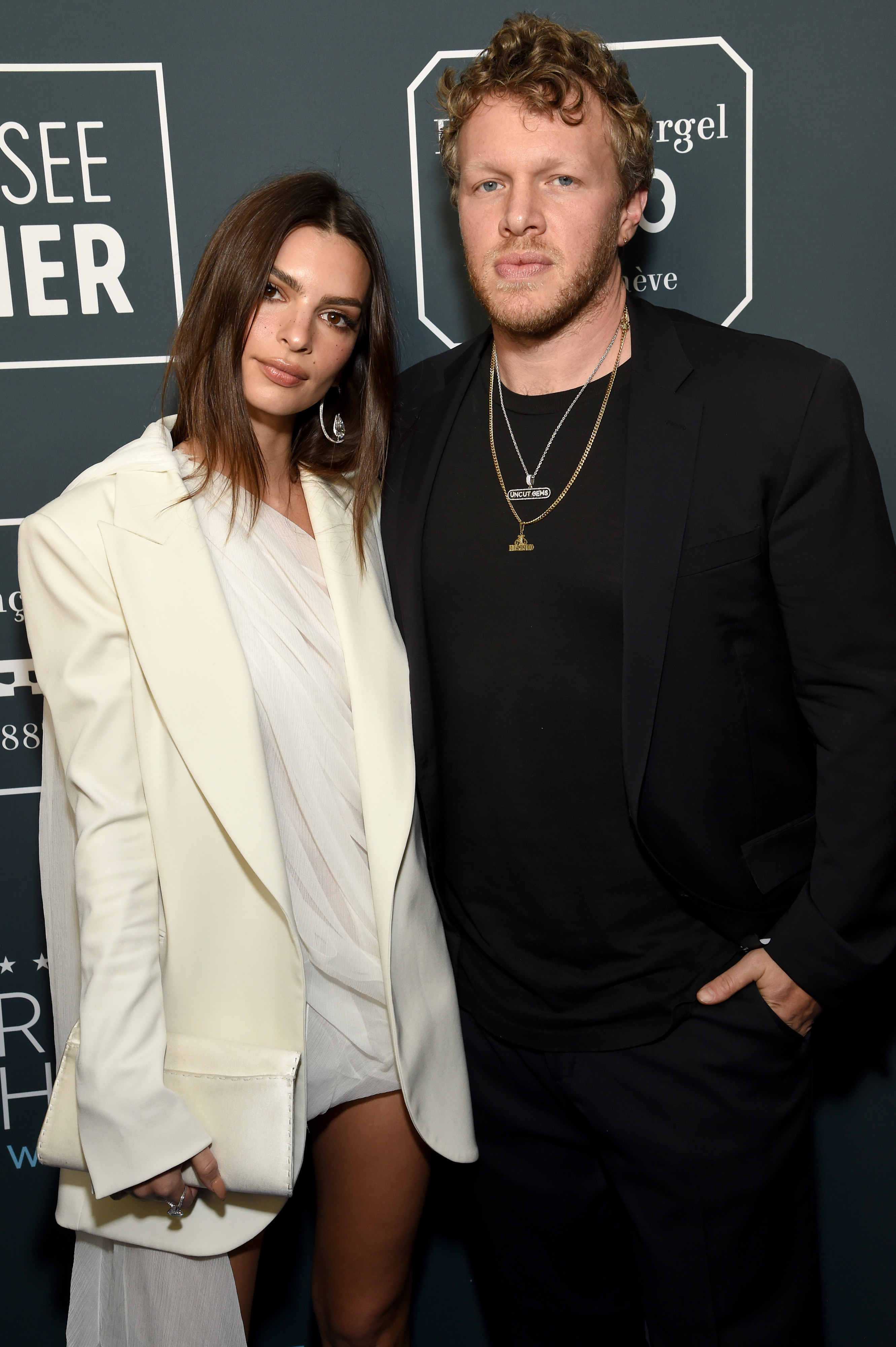 And in October 2020, Emily was overjoyed as she revealed that she was pregnant in an essay for Vogue.
"Pregnancy is innately lonely; it's something a woman does by herself, inside her body, no matter what her circumstances may be," she wrote at the time. "Despite having a loving partner and many female friends ready to share the gritty details of their pregnancies, I am ultimately alone with my body in this experience."
"There is no one to feel it with me—the sharp muscular aches in my lower abdomen that come out of nowhere while I'm watching a movie or the painful heaviness of my breasts that now greets me first thing every morning," she said. "My husband has no physical symptoms in 'our' pregnancy, another reminder of how different a woman and man's experience of life can be."
Emily was also open about her conflicting views on having a baby son or daughter. Reflecting on a little girl, she wrote: "I still fight subconscious and internalized misogyny on a regular basis, catching myself as I measure the width of my hips against another woman's. Who is to say I'd be able to protect my daughter from it?"
But if she were to have a boy, she feared "inadvertently cultivating the carelessness and the lack of awareness that are so convenient for men." Emily added: "I've known far too many white men who move through the world unaware of their privilege, and I've been traumatized by many of my experiences with them."
The star ended up giving birth to a little boy, who she and Sebastian named Sylvester, on March 8, 2021.
After Sylvester's arrival, Emily told Elle that she felt instant relief when she learned that she was having a boy.
"I wanted a daughter initially, but when I found out I was having a son, I was so relieved," she admitted. "Because I think that it would bring up — I want more children, so it might be something I deal with later — being sexualized way before puberty and being aware of it."
Emily also shared some insight into her birthing experience, telling the publication: "It was one of the most powerful physical experiences, being in a room and trusting my body — even though there are people around me who say that they know it better than me or that they have a right to it in some way — was hugely impactful."
And while the star has been consistently open about motherhood and has even shared photos of her son on Instagram, she has always remained incredibly tightlipped about her and Sebastian's relationship.
So when rumors that they'd split began to swirl earlier this year, it was unsurprising that Emily didn't respond to the speculation.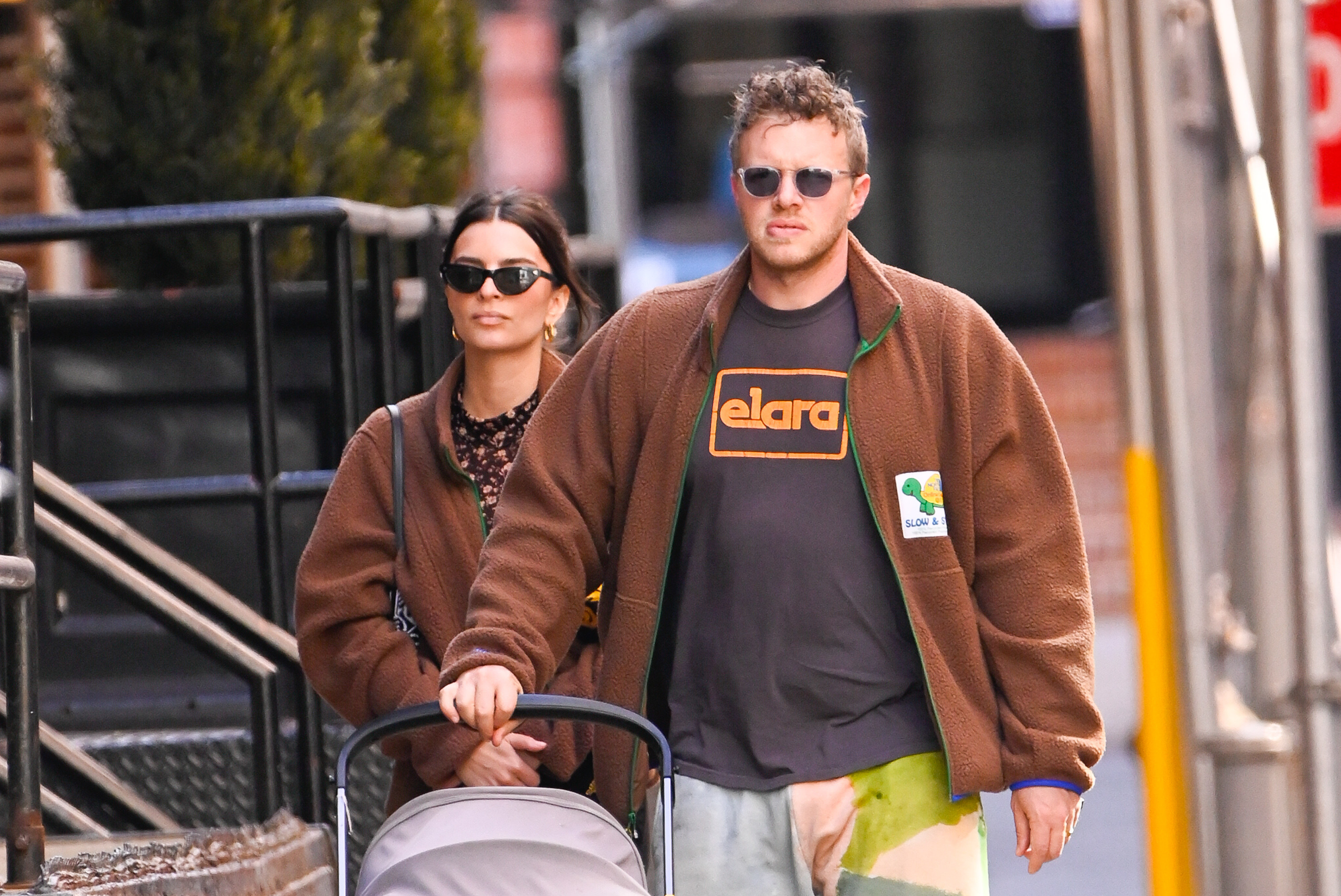 People first began to wonder about the status of their marriage when Emily stopped wearing her wedding ring in public. She also didn't post a public message to Sebastian for Father's Day last month.
Last week, a source later told Entertainment Tonight that the couple were divorcing. "Emily and Sebastian have split. They'd been having issues as a couple for a bit," the source explained. "Emily is adjusting to this change and plans to file for divorce soon."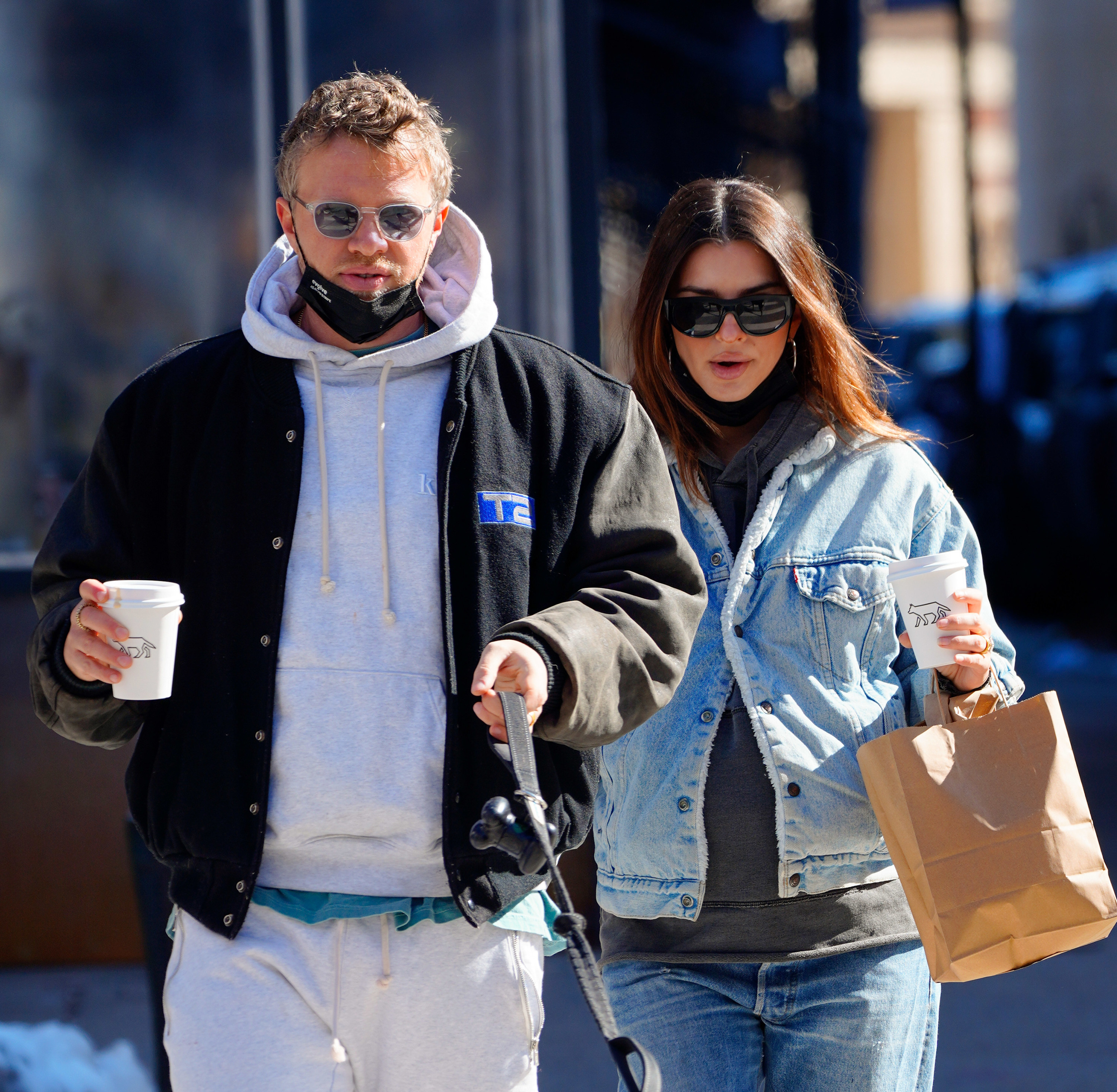 Another insider told Page Six that they were breaking up because Sebastian is "a serial cheater" and had been unfaithful to Emily.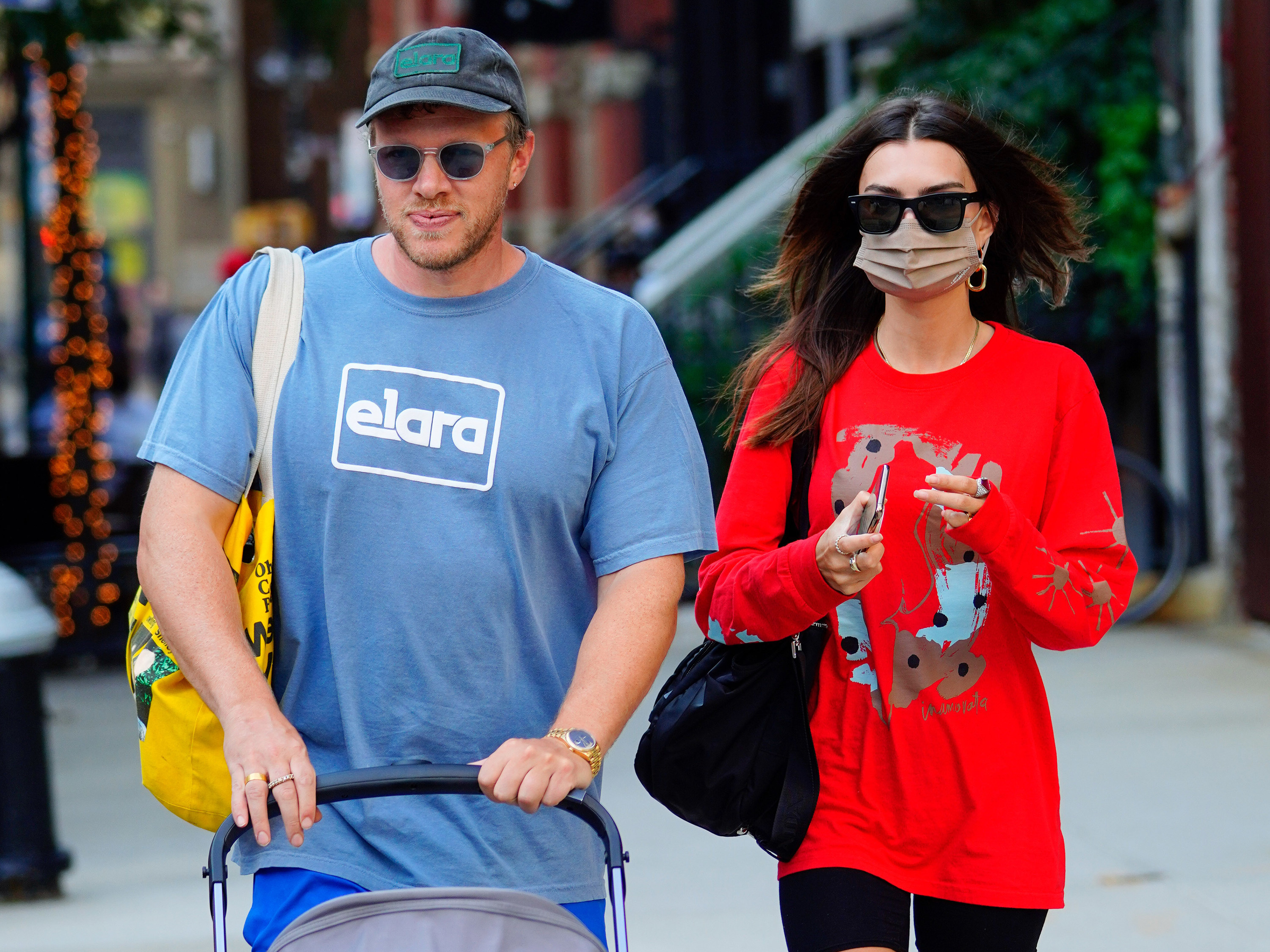 Again, Emily did not comment on the reports, but she appeared to subtly confirm that the rumors were true with some sneaky Twitter activity this week.
Eagle-eyed fans noticed that the star had liked a series of tweets discussing her marriage breakdown.
Via her Twitter likes, Emily suggested that she is "celebrating" her separation, and she even appeared to give her seal of approval to a tweet that called Sebastian a "little bitch" by liking it.
"Can't believe that little bitch cheated on emrata," the tweet read.
The other tweets that Emily liked about her split read: "Girls, how are we celebrating Emrata's divorce" and "Emrata finally free from that man just proves that god is actually very real."
Emily still hasn't issued an official statement on her and Sebastian's marriage, but if her social media activity is anything to go by, it's fair to assume that it really is over.