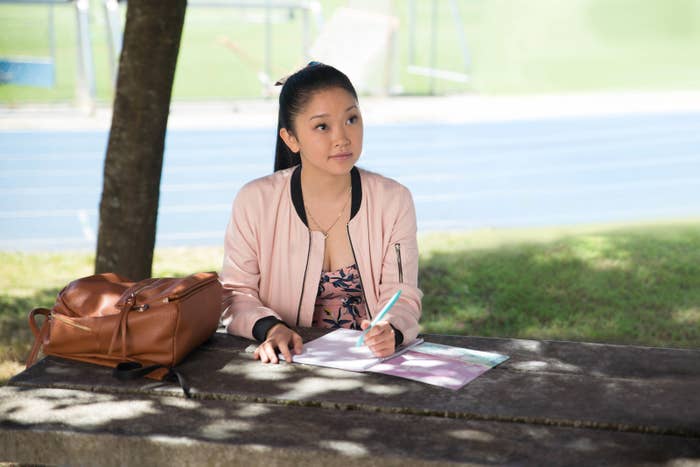 Lana Condor doesn't have anyone in particular in mind to play her next love interest in the sequel for To All the Boys I've Loved Before, but there's one star who she is praying joins the project in another important role: Mark Ruffalo.
"I would die," she told AM to DM on Wednesday on her reaction if Ruffalo were cast as the father of Peter Kavinsky (Noah Centineo) in the sequel. "I would have a heart attack. I would die."
Centineo told AM to DM in September that he thought the Avengers star would be the perfect choice.
"Since I was 15 years old and acting, I've been compared to him. A lot of people say we have the same mannerisms and little quirks," Centineo said. "I just look up to him so much. I love his films and I love his work. He has such range. I think he would do so well. I mean, I know he would do so well."
Condor seems to agree, but she also floated another idea: "the Rock, who I'm in love with," she revealed, "which would be kind of cool, too."
Netflix hasn't yet offered a release date for the sequel but did announce last month the project is in development.
As for whether the sequel will see Centineo's character competing for the affections of Lara Jean Covey (Condor) against the character of John Ambrose — a model UN student who appears in the book's sequel and makes a surprise appearance at the end of the credits in the original film — Condor said she couldn't confirm anything as of yet.
"I haven't actually gotten a script," she revealed. "So I don't really know anything. I've just read the book."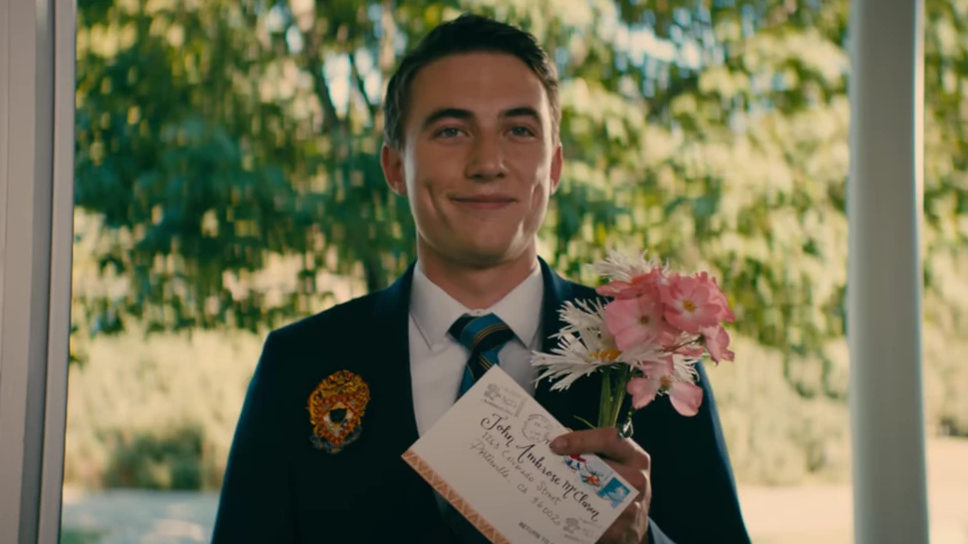 There's speculation that the role will be recast in the sequel with a more famous actor, but Condor said she's more interested in the actor's qualities, rather than their fame.
"Anyone with a good heart [would be perfect]," she said. "It doesn't matter about names or anything like that, just someone who's a good person — like Noah...if he could play two characters!"
Condor said she spoke on the phone with Centineo recently about the sequel but added they haven't been able to see each other in person in a while.
"I was just in Africa. God knows where he is. I think he's on top of a mountain somewhere," she said. "So it's kind of hard with our schedules."
Condor, who is starring in the new Syfy series Deadly Class, said she's been busy working on that comic adaptation, but shared that her life has changed a lot since TATBILB was released on Netflix last year.

"I was actually at the airport the other day and I got randomly selected to do one of those pat-downs, and as this lady was patting me down, as she was in the crotch region, she looks up and she goes, 'Hey, by the way, I'm a big fan,'" she said. "So in that sense, that's, like, the change. And I was like, 'You couldn't have picked the elbow to say that?!'"