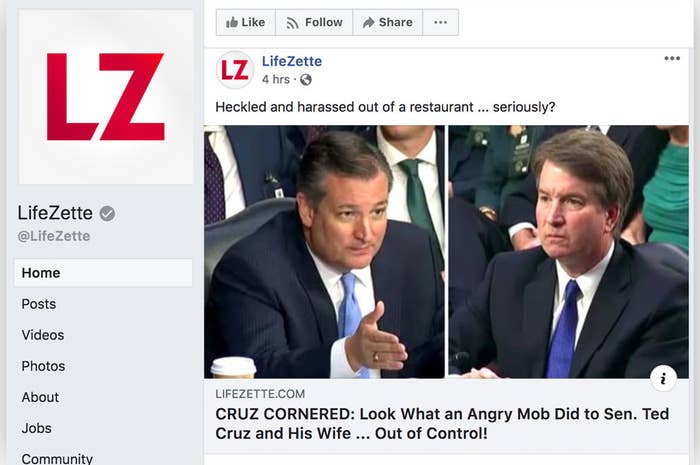 Facebook has removed over a dozen American hyperpartisan liberal and conservative pages with more than 30 million combined fans after discovering they were administered by the same fake account and were in violation of policies against spamming, a company spokesperson told BuzzFeed News.
All of the removed pages had recently, and almost exclusively, been promoting links to LifeZette.com, the conservative website founded by Fox News host Laura Ingraham. It was sold last year to Canadian billionaire Daryl Katz, though Ingraham maintains a minority stake in the company, according to CNN. LifeZette's content continues to be heavily promoted on Ingraham's social media accounts. (Her Facebook page and the main LifeZette page were not removed by Facebook. The company did not respond to requests for comment.)
The removals come as Facebook says it is in the midst of stepped-up efforts to detect possible policy violations on political pages in advance of the midterms. The takedowns deal a huge blow to a group of once-prominent hyperpartisan publishers on Facebook, and reinforces how much that business has declined since 2016 thanks to algorithm changes and heightened policy enforcement by the social network.
Last week, BuzzFeed News noticed that the now-removed pages had suddenly started sharing LifeZette.com content. LifeZette's right-leaning stories were even being promoted on liberal Facebook pages such as Truth Examiner.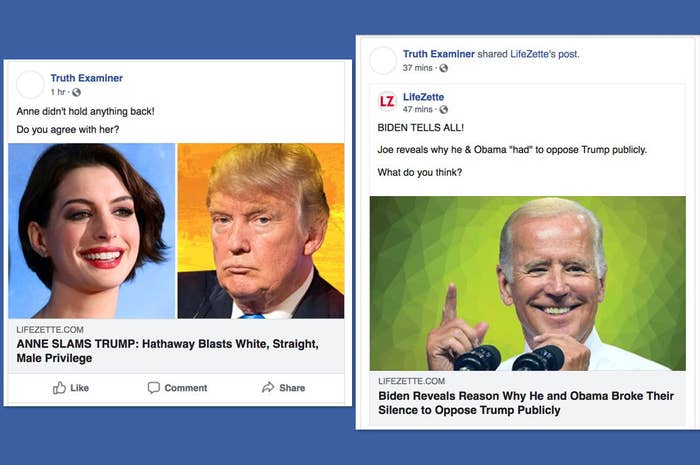 A Facebook spokesperson confirmed the coordinated sharing activity across pages helped trigger the review and ultimate removal of the pages.
"Our systems detected a set of Pages with administrators who were using fake accounts and violating our spam policies," the spokesperson told BuzzFeed News. "We've reviewed and removed accounts and Pages associated with this activity."
The removed conservative pages include American News (more than 5.5 million fans), Mr. Conservative (2.1 million), Conservative 101 (2.1 million), and Proud to Be Conservative (2.2 million), along with at least three others.

The liberal pages were Truth Examiner (3.7 million fans), Liberal Americans (2.1 million), Backed by Fact (1.5 million), and We Are Liberal (1.2 million), along with at least two others. In February of this year, a study by social analytics company NewsWhip found that a writer for Truth Examiner received more engagement for his content than any other reporter on Facebook.
Facebook also removed two nonpolitical pages that were sharing LifeZette content, God Today (2.9 million fans), and Animal Amigos (1 million).
The above pages were controlled by American conservative publishers Cyrus Massoumi, Tyler Shapiro, and John Crane. Shapiro and Crane are business partners and have worked closely with Massoumi over the years. American News, the largest of all the removed pages, was one of the top-performing American politics pages on Facebook during the 2016 election, according to a 2017 BuzzFeed News analysis. It was run by Shapiro and Crane, and Massoumi had posting privileges on it when it was removed.
In an email to BuzzFeed News, Massoumi acknowledged he was working with LifeZette. He also provided a list of the removed pages.
"The only pages that survived were pages that my partners [Shapiro and Crane] owned which were not posting [LifeZette] content" he said, adding that the removals affected "17 pages, 30m fans, and all of my advertising ability went down."
In subsequent emails, Massoumi asked that information he previously sent be considered off the record and said, "I have no business relationship with LifeZette." (BuzzFeed News had not agreed to speak off the record.)
Shapiro and Crane did not respond to a request for comment.
Along with American News and Conservative 101, the pair also controlled God Today, as well as pages targeting liberals on Facebook, as detailed in a previous BuzzFeed News investigation. Like many hyperpartisan publishers, their pages experienced a significant drop in engagement after 2016, according to data accessed in CrowdTangle prior to the page's removal.
In July, BuzzFeed News revealed that American News was being rented out to men in India for $5,000 a month so they could use it share links to their US politics sites. (That practice is in violation of Facebook's policies.)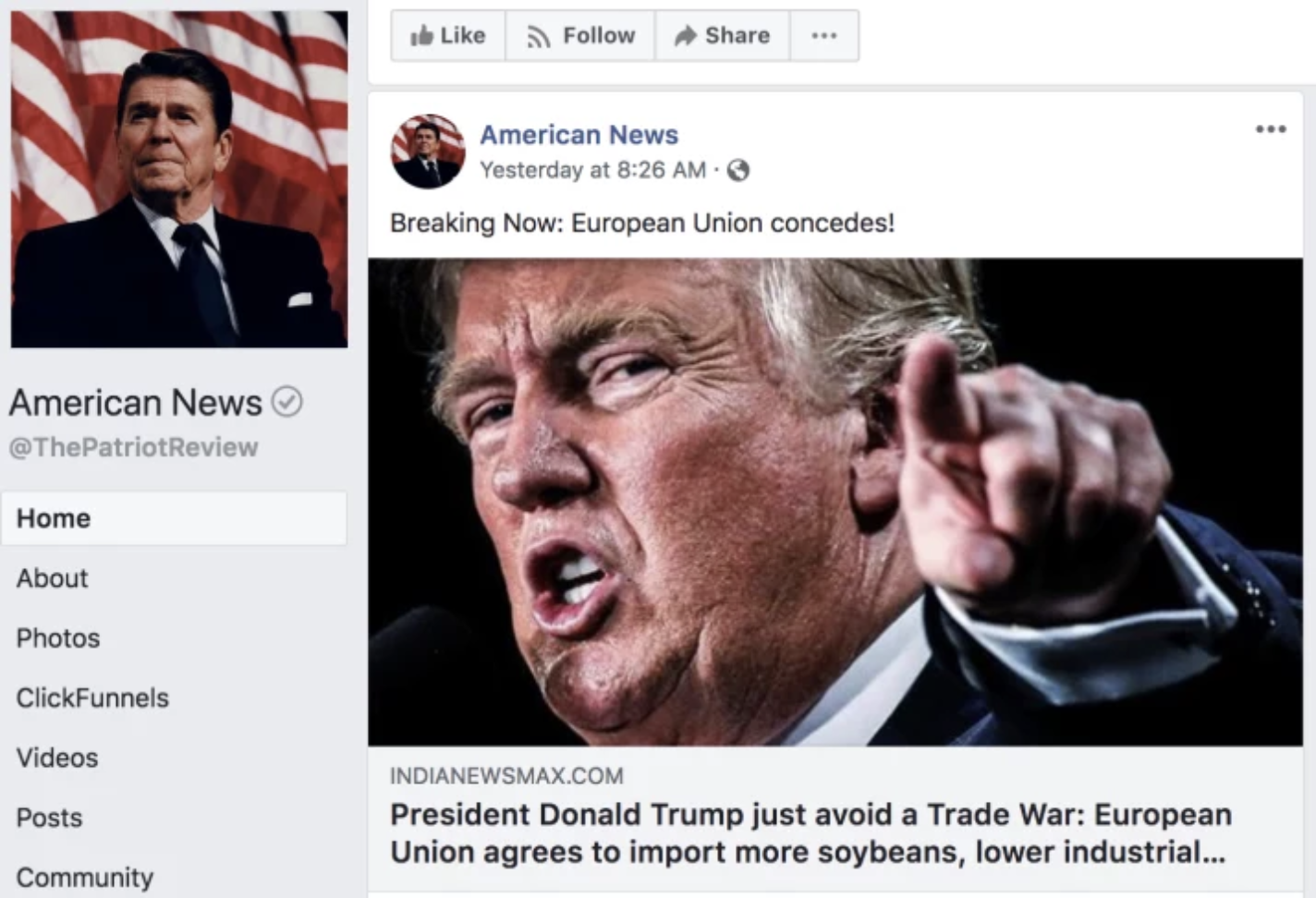 "They are renting out their page for content marketing," said Sanal, one of the Indian men who paid for access to the page. "I thought we would just try for a couple of months and see how it works." (He agreed to speak to BuzzFeed News on the condition that his full name was not published.)
Sanal said he was generating less traffic, and therefore ad revenue, from American News than he'd hoped. He ended the relationship in August. At some point after that, LifeZette became the primary website being shared on American News, as well as the network of other pages controlled by Shapiro, Crane, and Massoumi.