First lady Melania Trump spoke candidly about the president and her marriage in a rare solo TV interview that aired Friday night on ABC.
The interview with ABC News correspondent Tom Llamas was filmed in Kenya during the first lady's recent tour of Africa to promote her Be Best campaign.
People have spent a lot of time over the last few years trying to guess what Melania is thinking. Here's what we learned from Mrs. Trump herself: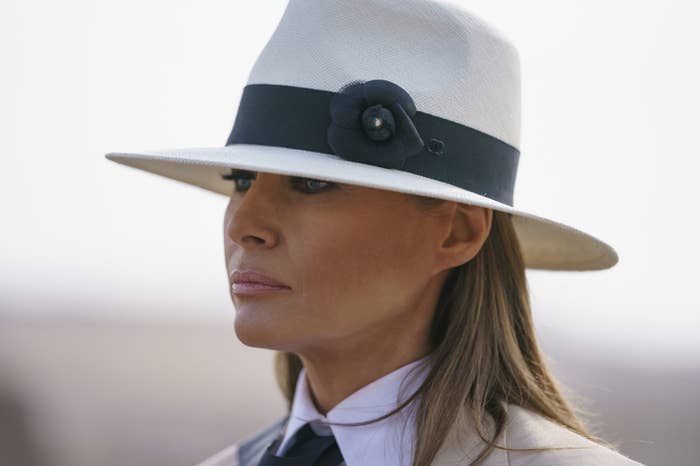 Some charities have turned down the chance to work with her.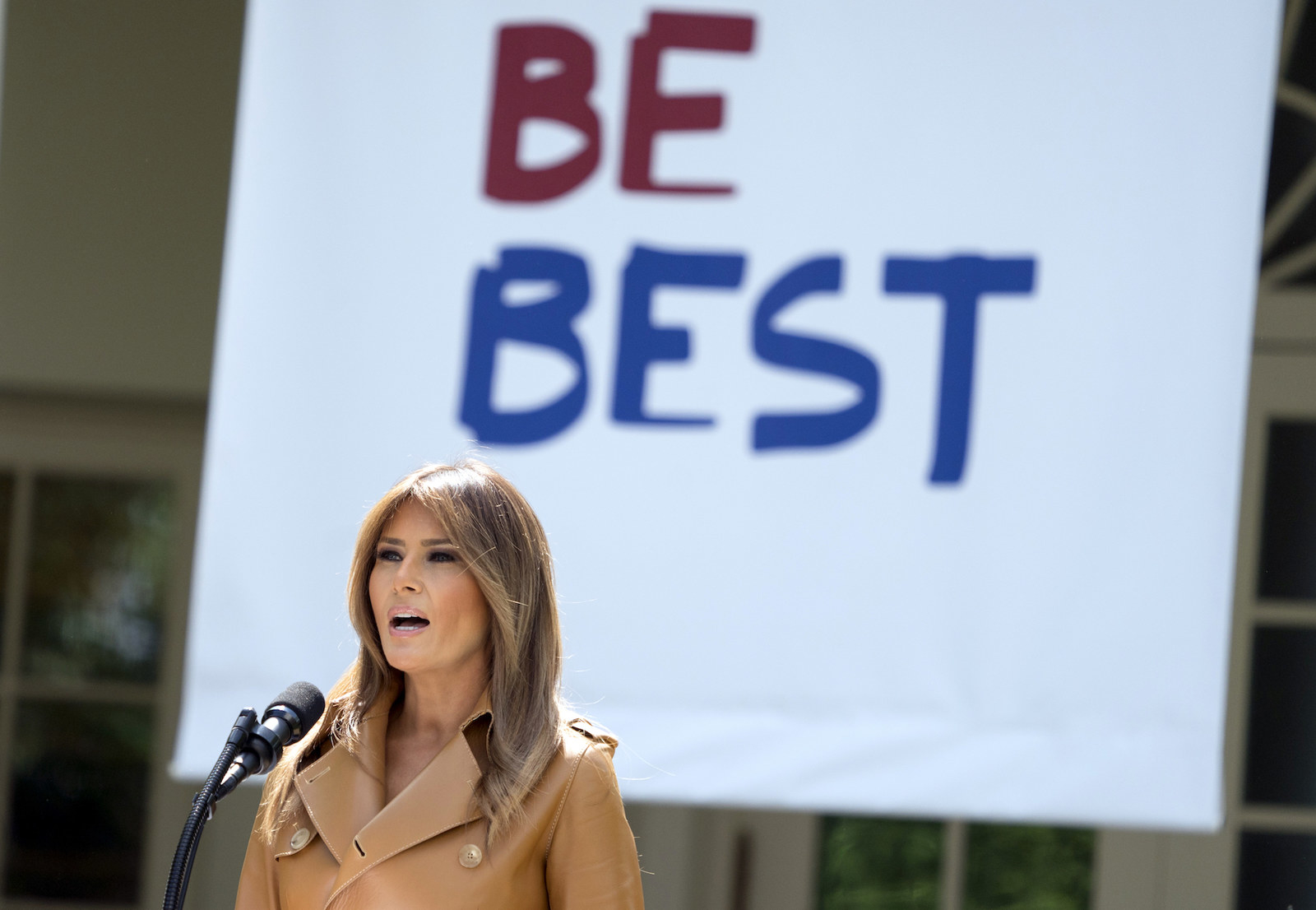 The first lady, who has dedicated her time in the White House to fighting cyberbullying and more generally supporting children with her Be Best campaign, said some groups have declined to work with her.
"It's sad to see that organizations and foundations that I want to partner with choose not to because of the administration. And I feel they're choosing the politics over helping others," Trump said.
She didn't name names.
"They know who they are."
Trump misses being able to go wherever she wants, when she wants. But she doesn't feel like a prisoner.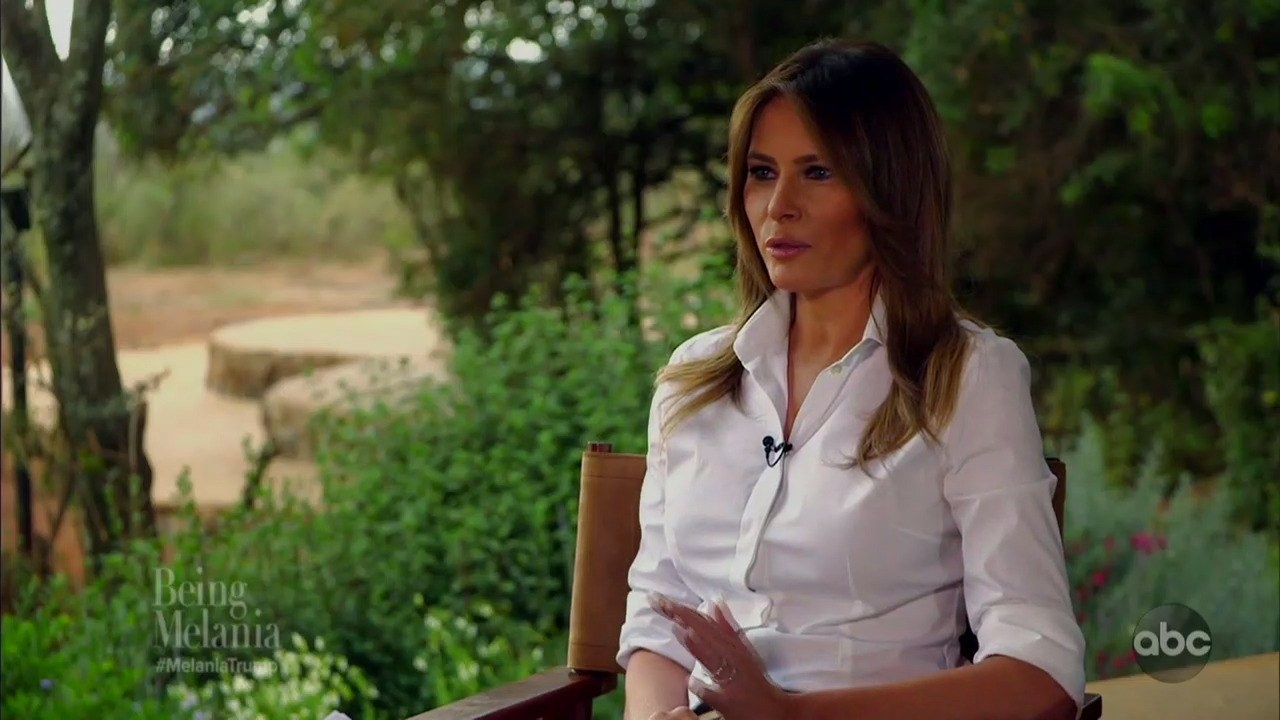 "Before, I could easily move, like, in a minute I could go somewhere. Now it's a bigger production," she said. "Wherever you go it's a big, big production."
Llamas paraphrased a Martha Washington quote, that being first lady can feel like being a state prisoner.
Trump disagreed.
"I don't feel like a prisoner. No," she said. "I enjoying it, and this will not last forever. And it's very special time."
She hasn't made new friends in Washington, DC.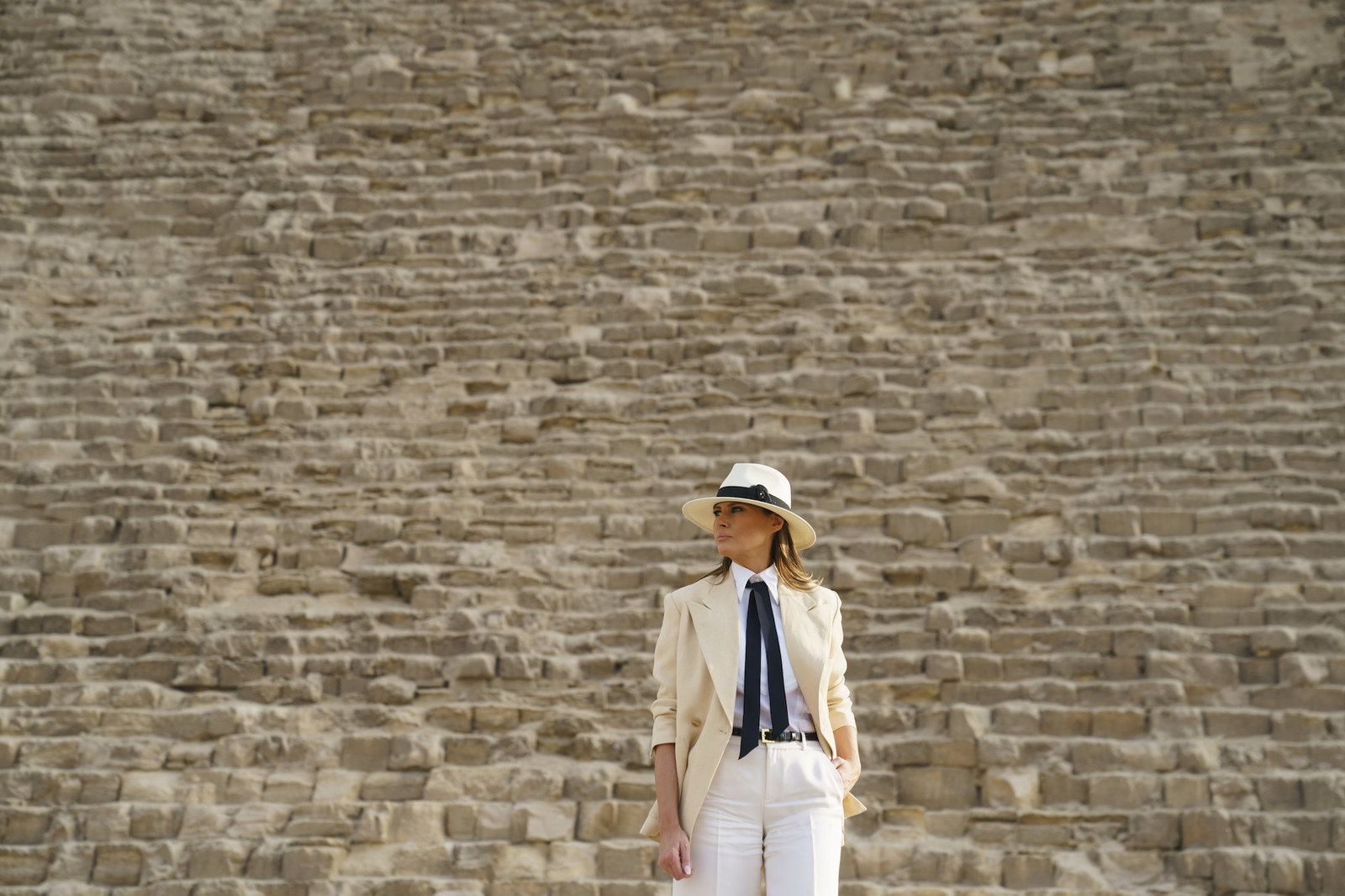 Trump acknowledged she's been cautious about trusting people in Washington.
"I have the same group of friends I had before," she said. "And I always prefer quality over quantity. I have a small group of friends, and I stay in contact with them through the phone and text messages."
"I don't agree always what he posts. But his action is his action," the first lady said in response to a question about her husband's mocking of opponents. "And I tell him that. And I know I will be, I will be hit with criticism to talking about cyberbullying. But it will not stop me to do what is right."
Ultimately, the president was supportive of her, she said.
"He didn't say not to do it. He's very tough on Twitter. So, but he understands that I want to help next generation, and the children," she continued.
She really does think she's the most bullied person in the world.
"I could say I'm the most bullied person on the world," she said. "One of them, if you really see what people saying about me.
"And sometimes, you know, people would not say to you face to face, but they hiding behind the keyboards. And that's the danger. That's why I'm involved and focusing social media, for the next generation. Because not everybody has a thick skin, and they cannot handle it. And we have a big problem in United States and across the world."
That infamous jacket was a message after all.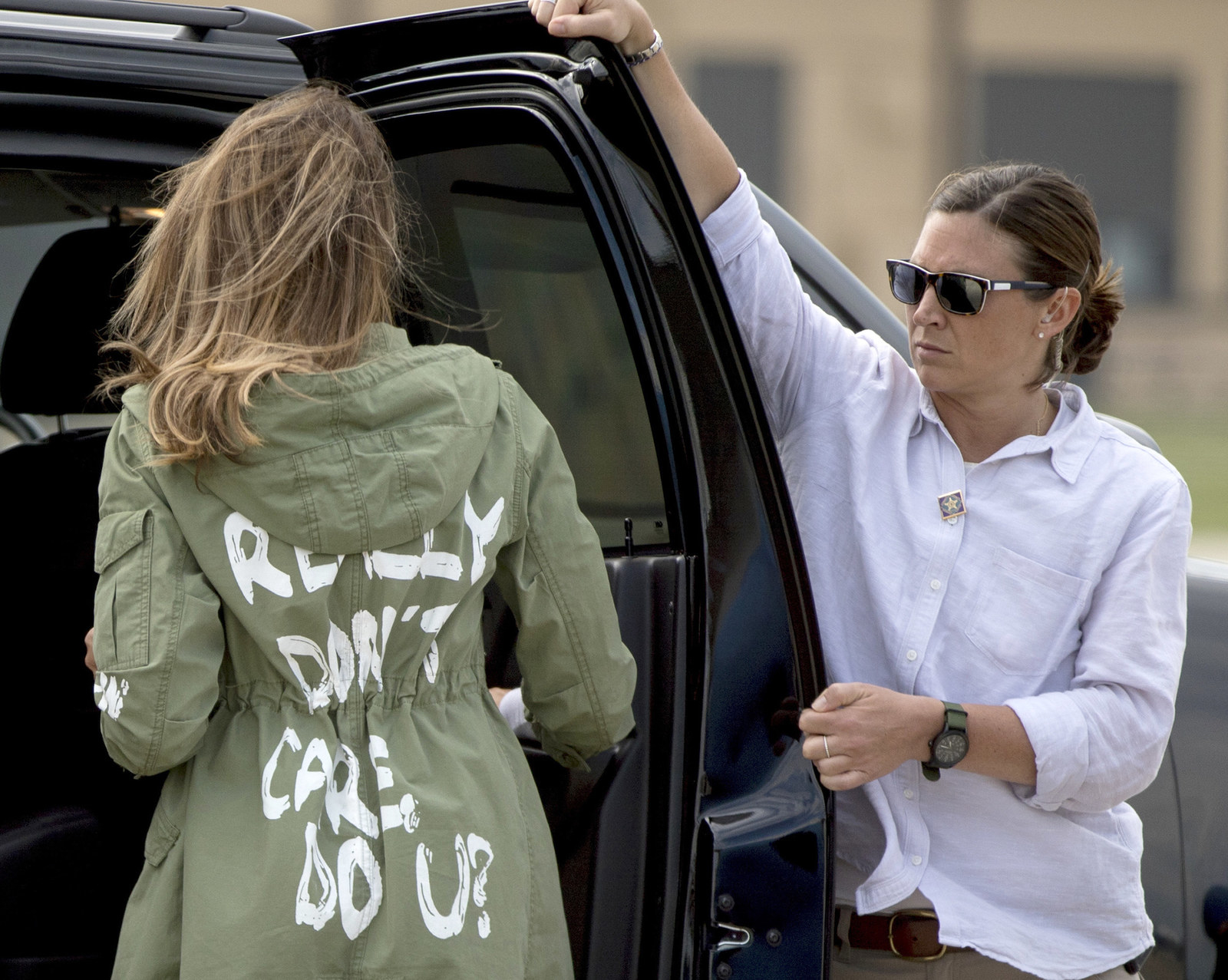 Trump's spokesperson initially said there was no hidden message to the jacket, but in Friday's interview, she said it was indeed a kind of message.
"I often asking myself, if I would not wear that jacket, if I will have so much media coverage," she said. "It's obvious I didn't wear the jacket for the children. I wore the jacket to go on the plane and off the plane. And it was for the people and for the left-wing media who are criticizing me. And I want to show them that I don't care. You could criticize whatever you want to say, but it will not stop me to do what I feel is right."
But, she added, she still wishes people wouldn't focus on what she wears.
She doesn't think the president will totally end family-based migration even though he said he will.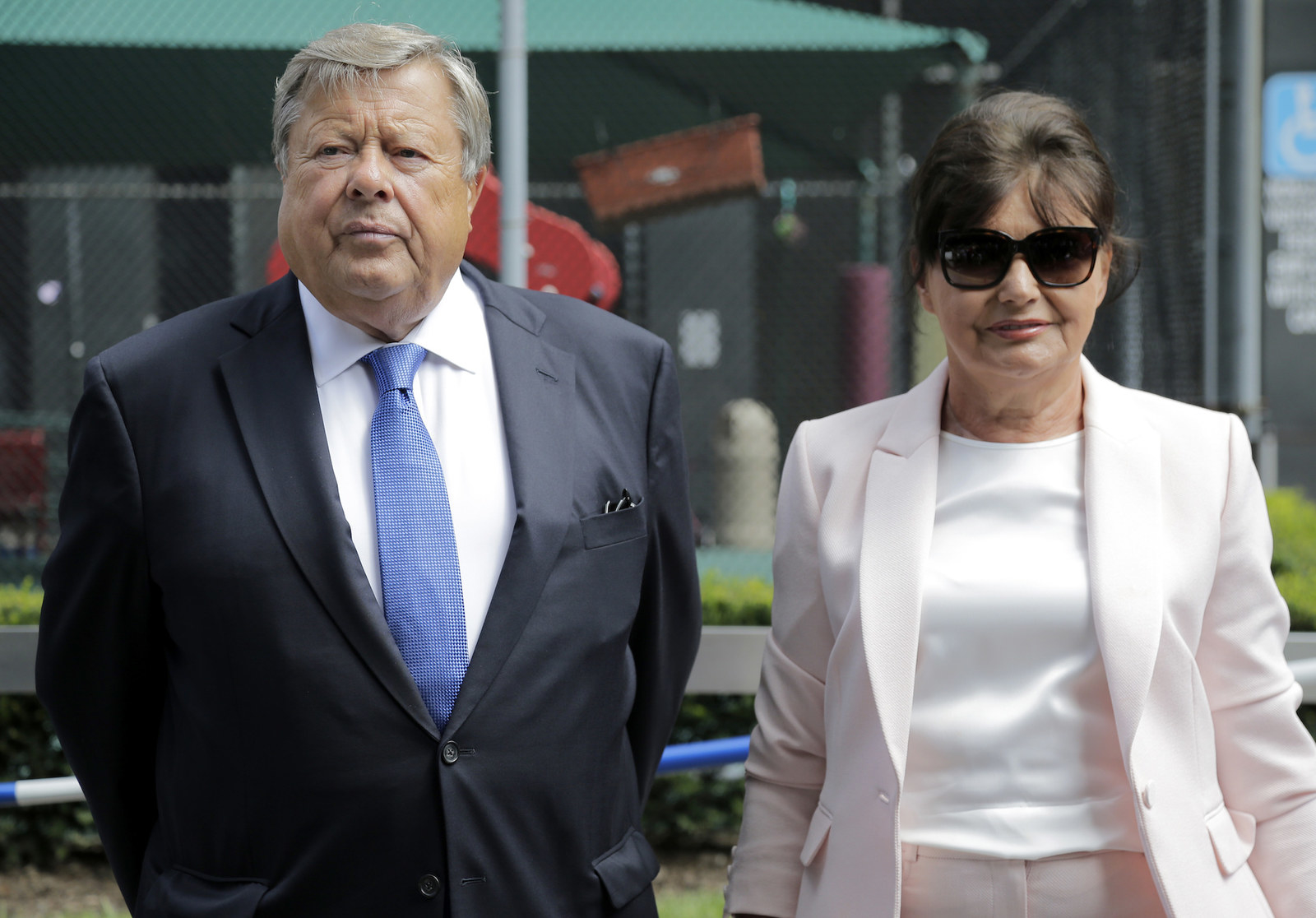 The first lady's parents, Viktor and Amalija Knavs, recently became American citizens after being sponsored by their daughter. Family-based immigration, also known as chain migration, is a topic President Trump has frequently criticized. He's vowed to end the program and replace it with one based on merit.
"I believe in the policies that my husband put together. Because I believe that we need to be very vigilant who is coming to the country," the first lady said.
"But do you think people should be able to bring in their mother and their father?" Llamas asked.
"Yes, of course. But they, we need to vet them. We need to know who they are," she said.
"Have you told your husband this?" Llamas pressed.
"Yes, of course," the first lady replied.
"And what does he say?"
"He agrees," she said.
Asked about the #MeToo movement, the first lady said she supports women — and men.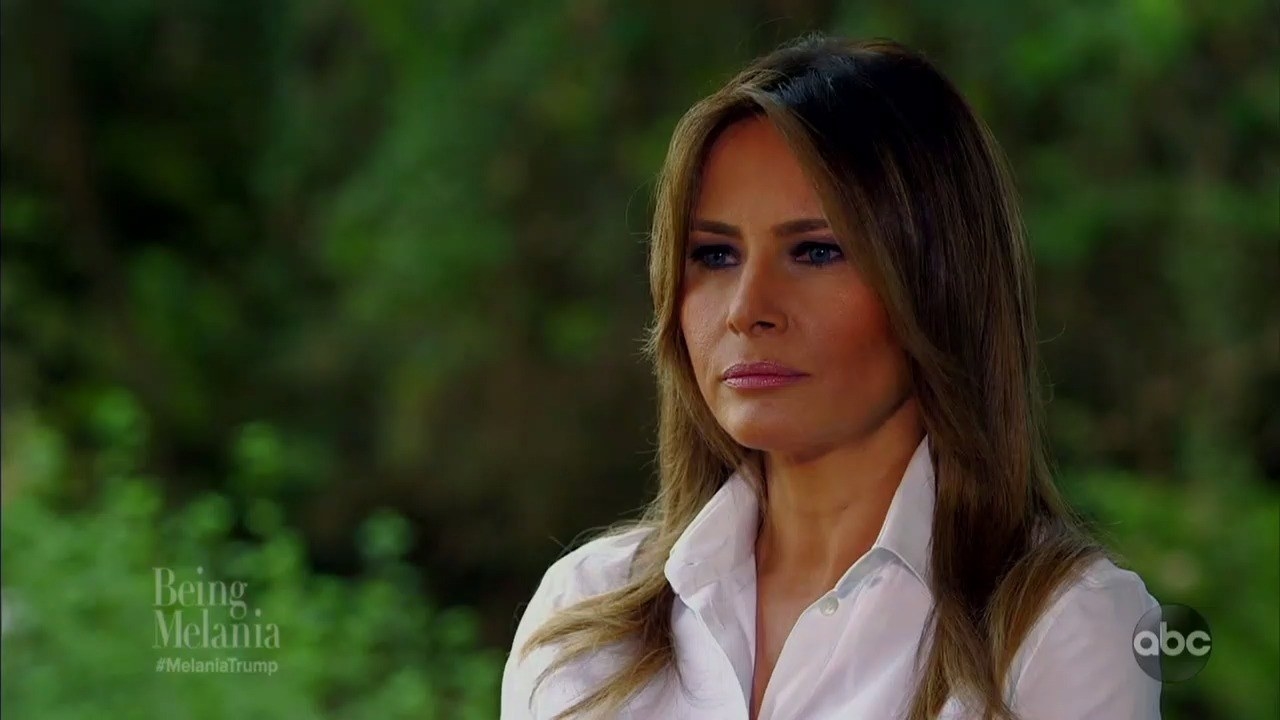 "I support the women, and they need to be heard," Trump said. "And you know, also men, not just women."
The #MeToo movement has at times gone too far, she added.
"If somebody's accused with stuff that is not correct that somebody accused of somebody as they say, 'You're guilty before you innocent,' right? And I don't believe in that."
The first lady has previously said that she doesn't believe the women who have accused her husband of sexual assault and misconduct.
Llamas asked if that meant she wasn't standing with women.
"I do stand with women," she replied. "But we need to, we need to show the evidence."
"Yes, we are fine," she said. "What media speculate and gossip, is not always correct stuff."