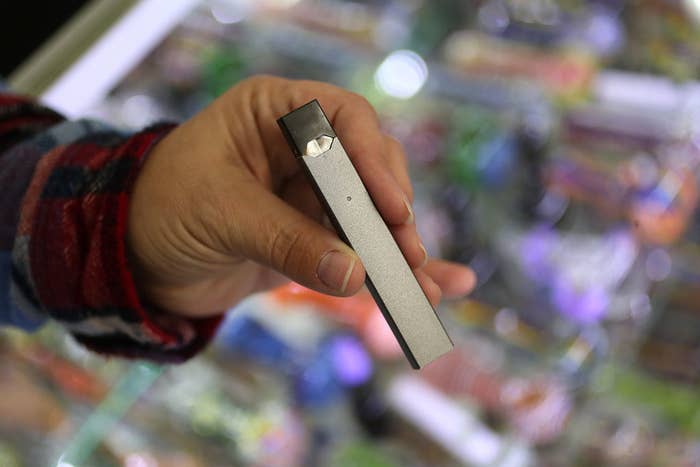 People are suing the company that makes the Juul, alleging that the e-cigarette delivers a potent dose of nicotine that has made them more addicted to the substance. The Juul's patented recipe uses nicotine salts, which are supposedly less harsh on the throat but still deliver cigarette-like levels of nicotine, and flavors like fruit medley and crème brûlée to satisfy smoker's cravings. But consumers are claiming that the trendy device — dubbed the "iPhone of e-cigs" — packs too much of a nicotine punch and they weren't aware of the risks when they started using it.
At least three lawsuits have been filed against the San Francisco-based company since April, first reported Monday in Wired.
The Juul is a battery-powered device that converts liquid into a vapor, which the user inhales. It comes with prefilled cartridges called "Juulpods," which have candy-like flavors, and a USB charger that pops into a cellphone charging block or laptop.
These features, which are supposed to make the Juul a "satisfying cigarette alternative" for adult smokers, have also made it a hit among young people and nonsmokers. The long-term health effects of e-cigarettes like the Juul are not yet known, but nicotine has been long known as a highly addictive substance that can affect brain chemistry.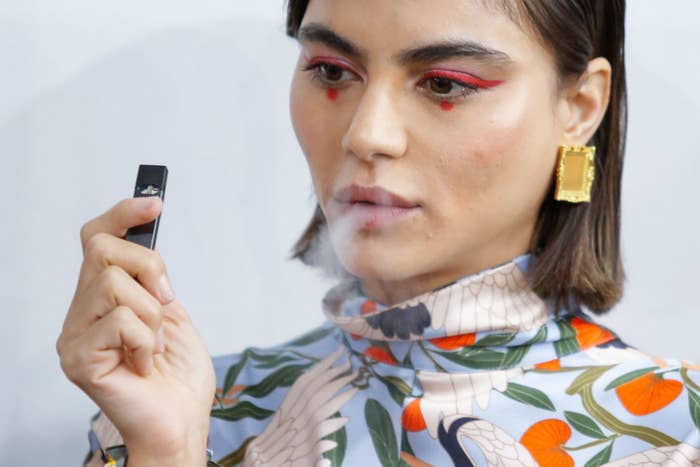 According to a court document obtained by BuzzFeed News, two individuals filed a class-action complaint in the US District Court for the Northern District of California alleging that Juul used "false and deceptive" advertising and marketed the product as safe when it, in fact, contains higher doses of nicotine than cigarettes, making it more addictive.
The plaintiffs, named as Bradley Colgate and Kaytlin McKnight, also claimed that the company did not disclose "the myriad of problems likely to occur" from Juul use, including long-term nicotine addiction and increased susceptibility to anxiety and depression. Colgate claimed the Juul did not help him quit smoking and actually worsened his addiction.
The third and most recent complaint was filed in the US District Court in Southern District of New York by a mother on behalf of her 15-year-old son, named as "D.P.," according to court documents. The mother alleges that D.P. tried the Juul in September 2017 and became severely addicted to nicotine, which led his parents to switch him to another high school and remove private areas in the home. Despite these extreme measures, D.P. is unable to stop "juuling" and the nicotine addiction has "altered his brain physically and chemically," the complaint said.
One of the supposed advantages of Juul for cigarette smokers is that it can be used surreptitiously in places where cigarette smoking isn't allowed, but this feature has also allowed teens to consume the product in schools and other places with a low risk of detection.
All three complaints also mention Juul's branding and social media strategies, alleging that the company's "multi-million dollar" marketing campaign targeted children and young adults with glamorous and cool imagery, creating nicotine-addicted users who can only satisfy their cravings with Juul's potent recipe.
The company says that its mission is to "improve the lives of the world's one billion adult smokers," by helping them switch away from combustible cigarettes. "JUUL Labs does not believe the cases have merit and will be defending them vigorously," Victoria Davis, a spokesperson for Juul, told BuzzFeed News in an email.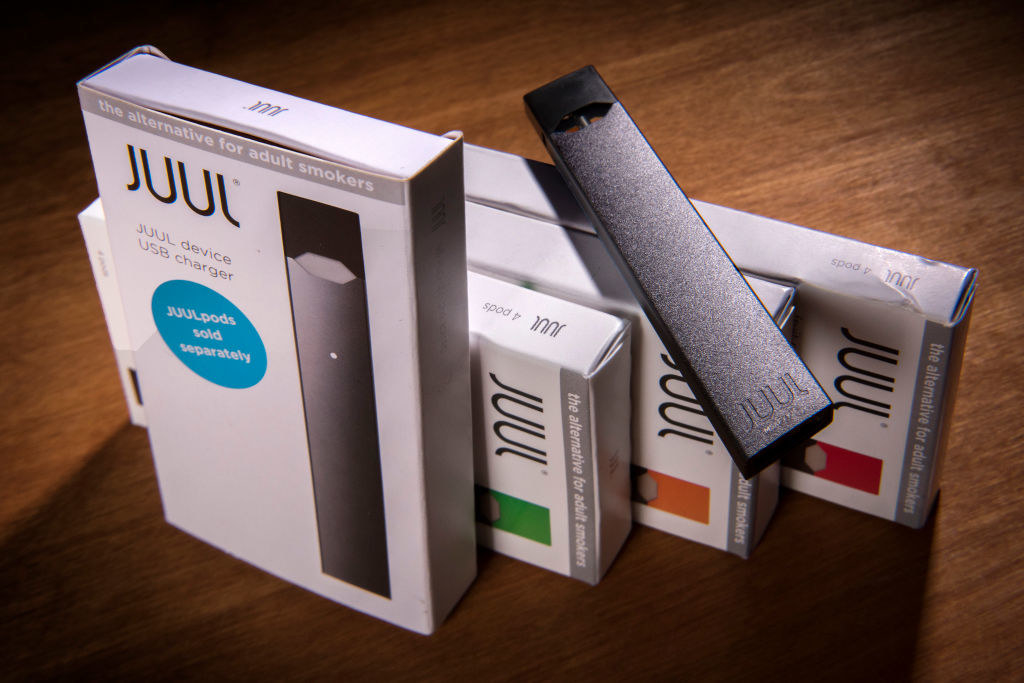 The suits are not the first time the company has come under fire. Juul is facing mounting scrutiny from public health groups, parents, and schools because of the device's popularity among teens and children. Although it's illegal for kids under 18 to purchase e-cigarettes, teens have found ways to buy them just about anywhere. In April, the US Food and Drug administration announced a crackdown on brick and mortar and online retailers that sell the Juul to minors.
The FDA also asked Juul to submit information about the company's marketing strategies and research on its physiological and behavioral effects to better understand the high rates of use and appeal among youths. While the FDA did acknowledge that e-cigarettes could potentially provide a lower-risk alternative for addicted adult smokers, the government organization is still calling for increased regulation.
The actions proposed by the FDA are part of its newly formed Youth Tobacco Prevention Plan, which is designed to "protect kids and significantly reduce tobacco-related disease and death," according to a press release.
Earlier this month, Juul announced it was making lower-dose Juulpods with 40% less nicotine — 3% instead of 5% — in Virginia Tobacco and mint flavors, which would be available for sale in August 2018. The company wrote on its website that "we support reasonable regulation of nicotine products and comply with all relevant laws and regulations."