Everything You Need To Know About The Juul, Including The Health Effects
They're supposed to help you quit smoking cigarettes, but with a cool design and flavors like fruit medley and creme brulee, critics say the nicotine-delivery device is maybe a bit too attractive for its own good.
What exactly is the Juul? Meet the sleek, trendy, USB-shaped e-cigarette that everyone is talking about.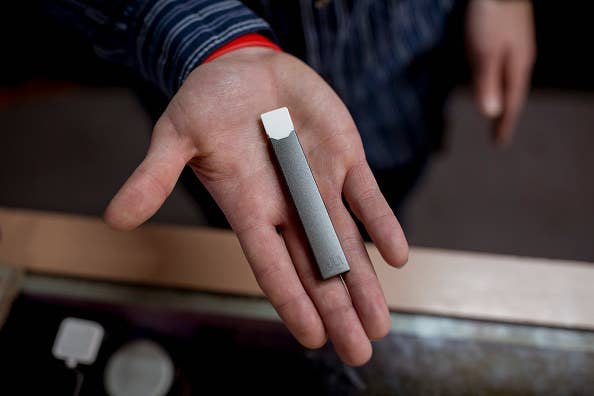 Since launching about two years ago, the Juul has become one of the hottest e-cigarettes on the market. It's been called "the iPhone of e-cigs" and it has gained somewhat of a cult following among young adults.
Electronic cigarettes are battery-powered devices that convert liquid into a vapor, which you inhale. So they can deliver nicotine like a regular cigarette, but without the tobacco, burning, or carcinogen-laden smoke — which is why they are generally thought of as a safer alternative.
The Juul has blown up on the internet, inspiring mega-viral memes and jokes on Twitter and Instagram.