What exactly is the Juul? Meet the sleek, trendy, USB-shaped e-cigarette that everyone is talking about.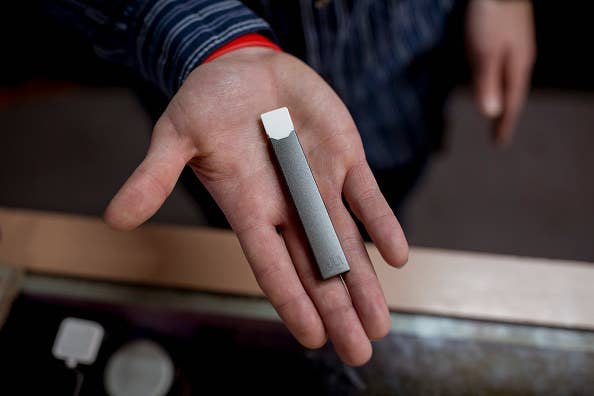 Since launching about two years ago, the Juul has become one of the hottest e-cigarettes on the market. It's been called "the iPhone of e-cigs" and it has gained somewhat of a cult following among young adults.
Electronic cigarettes are battery-powered devices that convert liquid into a vapor, which you inhale. So they can deliver nicotine like a regular cigarette, but without the tobacco, burning, or carcinogen-laden smoke — which is why they are generally thought of as a safer alternative.
The Juul has blown up on the internet, inspiring mega-viral memes and jokes on Twitter and Instagram.
In recent years, "vaping" and "vape culture" has become the butt of jokes and memes on social media. However, the Juul has taken on a life of its own. There are over 50,000 posts under the hashtag #Juul on Instagram alone, and there are also countless tweets about it and videos on YouTube. Not all of the Juul content on social media is encouraging the use of e-cigarettes (like this video). But whether people love it or hate it, the Juul definitely has people talking.
But teens — still below the legal age to purchase or use e-cigarettes — are also bragging about "Juuling" on social media, sparking concern about e-cigarette use among young people.
The Juul is a portable "nicotine-delivery device" designed to mimic the physical and sensory experience of a cigarette, without looking like one.
The e-cigarette delivers a potent dose of nicotine with each puff and could potentially be just as addictive as traditional cigarettes.
"The Juul has two components: the bottom part is the device, which includes the battery and temperature regulation system, and the top part is the e-liquid cartridge that you stick into the device," Ashley Gould, Juul's chief administrative officer, tells BuzzFeed News. The cartridge is also the mouthpiece, so you just click it into the Juul and you're ready to go. The Juul device is rechargeable and comes with a USB charger that you can pop into your laptop or charging block.
One of the biggest differences between the Juul and other e-cigarettes is that there are no settings. The device senses when you take a pull from the mouthpiece and heats up to vaporize the liquid inside. "The Juul isn't user-modifiable, and has a special temperature-regulation technology to prevent overheating or combustion," Gould says. So it's less likely to burn or explode, which has been an issue with other vapes.
The e-liquid cartridges, or "Juul pods," come in a variety of flavors like "cool mint" and "fruit medley," and each pod contains about as much nicotine as one pack of cigarettes.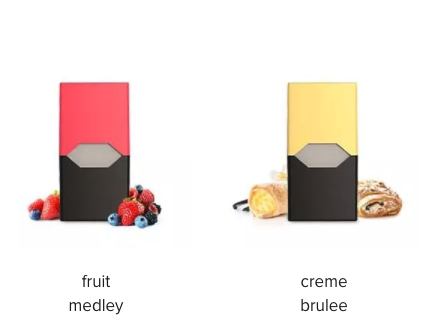 Juul pods contain a mix of glycerol and propylene glycol, nicotine, benzoic acid, and flavorants, Gould says. The health effects of inhaling these ingredients aren't well-known, but one thing is certain: Nicotine is a highly addictive substance — and each hit of the Juul packs quite the nicotine punch. The nicotine content is 0.7mL (or 59 mg/mL) per pod, which is approximately equivalent to one pack of cigarettes, or 200 puffs.
The Juul is a "closed system," meaning the user doesn't refill the e-liquid like you do with "tank systems," aka vape pens, which does allow for more quality control. "We use a thorough screening process to ensure the ingredients and flavorants — other than nicotine — are not included on the 'Harmful and Potentially Harmful Constituents' outlined by the FDA," Gould says.
Generally, the Juul device costs between $35 to $50 and a package of four Juul pods costs $15.99. The pods come in "classic flavors" like Virginia tobacco, cool mint, fruit medley, creme brulee, and mango, according to the company. At $4 a pod, that's a bargain compared to a pack of cigarettes, which after years of hard-fought legislation and additional taxes to cover the health effects of smoking now can cost more than $10 a pack in places like New York City.
Juul is marketed as an alternative for adults who smoke tobacco cigarettes.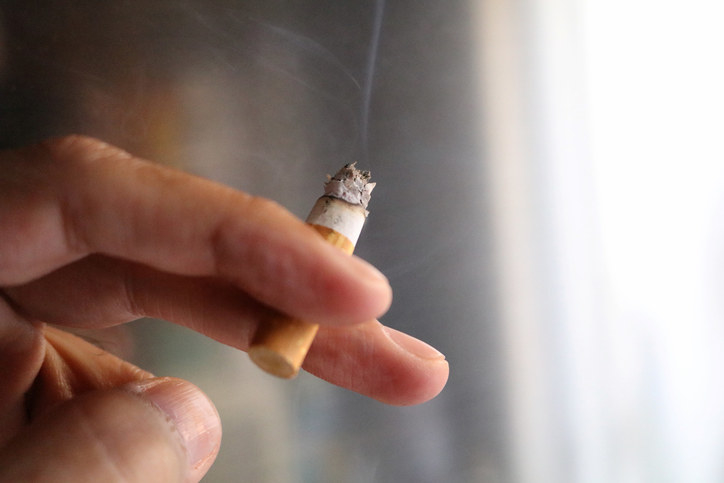 "Our mission is to get adult smokers to switch away from cigarettes," Gould says. The Juul is portable, easy to use, and delivers a cigarette-strength dose of nicotine — which makes it an attractive alternative.
The stick-shaped design was also intended to appeal to smokers who were trying to quit. "The designers wanted to make a product that wouldn't visually remind people of cigarettes since they are trying to quit, but still provide the same nicotine delivery and sensory aspects of a cigarette," Gould says. The Juul also produces minimal byproduct, so you don't blow out an obnoxious cloud of smelly smoke or vapor. This also makes it easier to use inside, although many places such as bars and restaurants have banned e-cigarettes and vapes.
"We are confident that over 500,000 smokers have replaced cigarettes with the Juul, but that number is still growing," says Gould. However, the FDA has not approved any e-cigarette as a safe or effective method to help smokers quit, according to the American Lung Association. The company is actively engaged in clinical and nonclinical studies and is going through the process of submitting applications to the FDA.
However, everything that makes the Juul attractive for adult smokers — the appearance, yummy flavors, and discreet design — also makes it a hit with teens.
"It's amazingly discreet and looks just like a flash drive, so it is easy for teens to hide at school or home — but it's also trendy and comes in cool flavors, so it's really everything kids want. I'm not surprised that they're getting hooked," Dr. Harold J. Farber, associate professor of pediatrics at Baylor College of Medicine and pulmonologist at Texas Children's Hospital, tells BuzzFeed News.
Although it is illegal for people under the age of 18 to purchase e-cigarettes or other tobacco products, underage teens are still finding ways to get their hands on them. According to the FDA, a recent report from the CDC found that e-cigarette use rose from 1.5% to 16% among high school students and from 0.6% to 5.3% among middle school students from 2011 to 2015; over 2 million high school and middle school students used e-cigarettes in 2016.
Although the spike in use among young people has certainly increased sales, Juul made it clear that they do not want a teen market. "We do not want teens using the Juul. This is a product designed for adult smokers to switch from cigarettes and we are trying our hardest to implement youth prevention programs," Gould says.
Yes, the Juul is safer than regular cigarettes, but no e-cigarette is considered "safe" — and it's never just vapor that you're inhaling.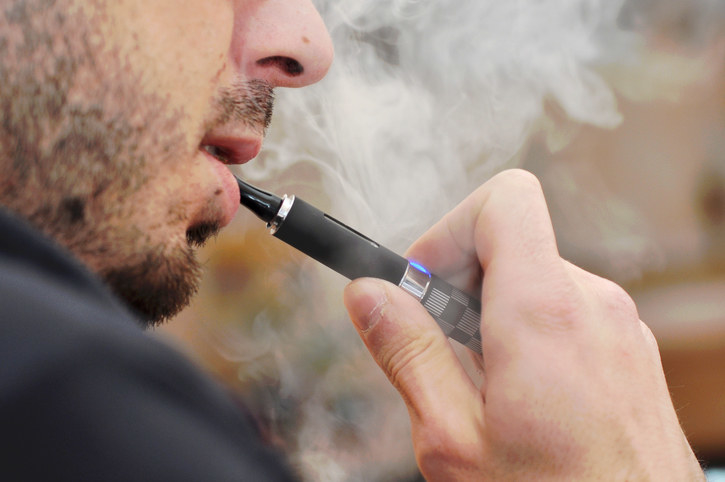 "Electronic cigarettes are without a doubt safer than regular cigarettes and the immediate harms from using them have been minimal so far," Dr. Michael Siegel, professor of community health sciences at Boston University, tells BuzzFeed News. That being said, just because e-cigarettes are safer than tobacco cigarettes it doesn't mean they are harmless.
And Juul agrees. According to their website, "no tobacco or e-liquid product should ever be considered 'safe' [and] we encourage consumers to do their own research regarding vapor products and what is right for them."
"E-cigs might be safer than the most toxic delivery method for nicotine, combustible cigarettes, but they are in no way safe. And it's never just 'vapor' you are inhaling — it's vapor plus irritants and toxins and nicotine," Farber says. So you're still inhaling a lot of chemicals, especially if the vapor has flavoring agents. Although there aren't many acute health effects of inhaling e-cigarettes, they can exacerbate asthma and other lung conditions.
And nicotine is highly addictive, so if you don't already smoke you should not start using the Juul or any other e-cigarette.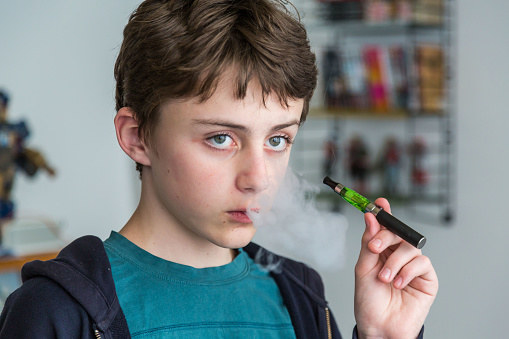 Researchers are most concerned that young people who are not smokers will start using e-cigarettes because they think it's harmless. Since e-cigarettes like the Juul contain nicotine, they're actually highly addictive. In theory, that means that someone who starts using e-cigarettes could become addicted to nicotine and end up smoking regular cigarettes.
"The Juul delivers a very strong dose of nicotine — so for an adult smoker, that means it's an important innovation because it can actually help them get off cigarettes. But for the youth, that means it has a higher addiction potential than other vapes," Siegel says.
So if you don't already use tobacco products, you really shouldn't start — because nicotine dependence is a real problem. "Nicotine is highly addictive. It's unquestionable. And we do not want anyone who isn't already using nicotine to use the Juul," Gould says.
"We don't know the long-term health effects of e-cigarettes yet, but we do know that nicotine can affect brain development — especially in kids," Farber says.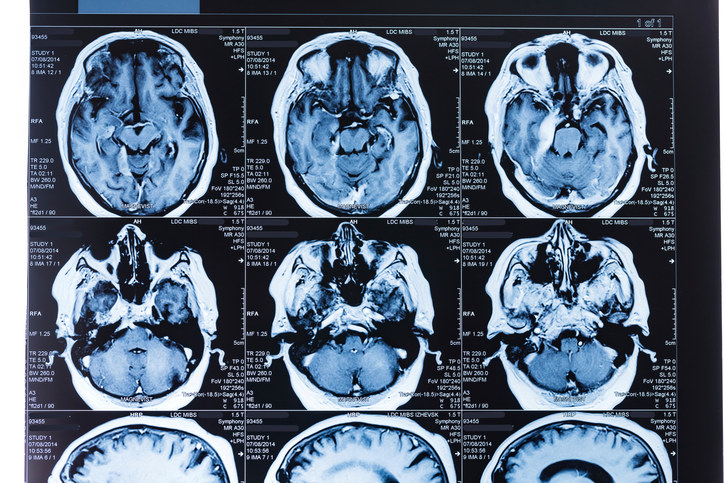 Since e-cigarettes are still relatively new, there simply hasn't been enough time to study the long-term effects of inhaling these vapors. "We don't have those 10, 20, 30 years of research on people who use e-cigarettes so we really don't know what it does yet — but we do know what nicotine does, and it's not good," Farber says.
Nicotine can act as a neurotoxin and alter brain chemistry, Farber says, so the brain doesn't function normally without it. "Nicotine is very dangerous for kids and teenagers, because their brain is still developing and nicotine is a gateway drug — it primes the brain so things like cocaine and heroin are more rewarding," Farber says.
The effects of inhaling secondhand emissions from e-cigarettes are still being studied, but the experts do advise parents to not vape around their children. "Pregnant women should not use e-cigarettes, because the baby will get exposed to nicotine and this can impact lung and brain development," Farber says.
So there you have it: While e-cigarettes might help adults quit smoking, they can also hook young nonsmokers on nicotine.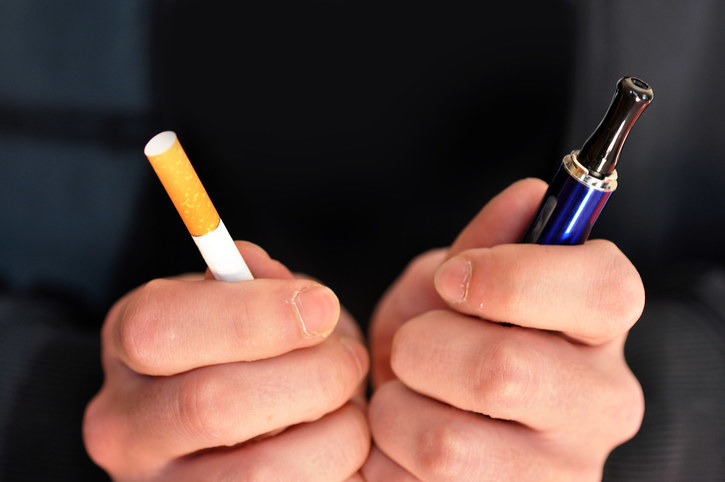 "There is evidence that electronic cigarettes are an effective strategy for harm reduction — so they have a place in our repertoire of strategies to deal with smoking addiction, but it's kind of a double-edged sword," Siegel says.
Whether the benefits of e-cigarettes outweigh costs is an ongoing debate — which might be why FDA regulation has been slow. However, as of 2018 the FDA now requires all newly regulated tobacco products, including e-cigarettes, to have a nicotine addictiveness warning statement on the packages.
"If this were simply about getting adult smokers off of cigarettes, I wouldn't mind — but the problem is people are using e-cigarettes who weren't already smoking, so we risk hooking a new generation on nicotine," Farber says.
Parents should talk to their kids about tobacco, e-cigarettes, and the harms of nicotine addiction as early as possible.
"Kids need to understand how addictive nicotine is and that it can affect their health, and performance in school and sports, and lead to worse addictions in the future," Farber says. Experts also encourage parents to have open conversations with their child and their pediatrician about e-cigarettes and other tobacco products. "It's about teaching kids at an early age and getting them to commit to staying nicotine-free — because the earlier you start using nicotine, the harder it is to stop," Farber says.
"Juul as a company is taking the use among teens very seriously and working hard to enforce age restrictions and implement youth prevention programs," Gould says.
According to Gould, the company is actively trying to remove content showing teens using the Juul from social media platforms such as Instagram and Twitter. "The social media stuff has been unhelpful because we feel very strongly no teens should be using our products, and we have substantial prevention efforts underway," Gould says.
To prevent underage people from lying about their age and buying the products online, the company has now made their website 21+, and Gould says they are continually working to use the most cutting-edge age verification technology.
"We recently hired a full-time director of youth prevention and education, and started to work with schools to help prevent Juul use among students," Gould says.
If you are ever concerned about e-cigarettes and your health, always consult a health care professional.
As we mentioned, the FDA has not yet approved any electronic nicotine-delivery system as safe and effective for use as a tobacco cessation aid. "If you're looking for tobacco dependence treatment, there are also medications and patches and gums that are very effective," Farber says.
E-cigarettes might help some people quit smoking, but they are not the only option. So if you're trying to quit smoking, you should always do your own research and talk to your health care professional to find out what's right for you.
CORRECTION
Juul is marketed as an alternative for adults who smoke tobacco cigarettes, not adults who are trying to quit smoking. And the company is in the process of submitting applications to the FDA. An earlier version misstated the submission process.