The US Food and Drug Administration took action this week against sites and stores, including eBay, who are selling e-cigarettes like Juul to young people.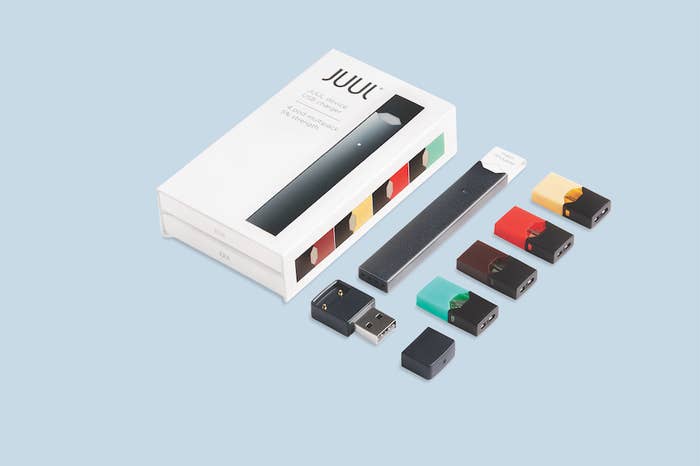 Juul and other e-cigarettes are battery-powered devices that turn nicotine-containing liquid into vapor that can be inhaled.
A Juul could be mistaken for a USB flash drive and has exploded in popularity with teens and young adults. Other brands of e-cigarettes are called MyBlu, KandyPens, and Suorin.
The products can deliver as much nicotine as a cigarette but without as many carcinogens and toxins as traditional cigarettes. The health impact of the other chemicals found in the vapor is still unclear. They are often marketed as an alternative for adult cigarette smokers, although the flavors — crème brûlée, fruit medley, mango, and many others — often appeal to young people who have never smoked cigarettes. And although it's illegal to sell to minors, e-cigarettes can be easy to buy just about anywhere, including on the internet.
In fact the FDA tried to buy them in outlets around the country and ended up sending letters to 40 retailers — 7-Elevens, smoke shops, gas stations, and convenience stores like Mobil Mart and Stop N Save — that sold e-cigarettes, specifically Juul products, to minors.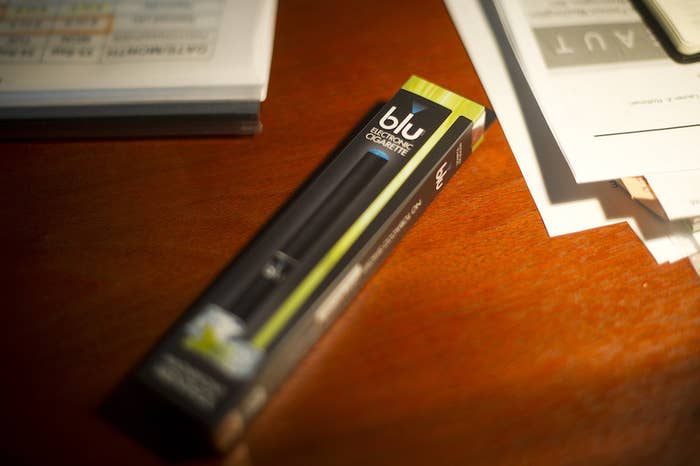 This week, the FDA also sent letters to eBay and Juul Labs, Inc., the makers of Juul.
The FDA specifically asked Juul to provide data related to the research and marketing of their product, as well as any side effects or adverse reactions reported to the company, specifically reports of addiction, withdrawal, risks, and injuries in young people.
"We are working with the FDA, lawmakers, parents and community leaders to combat underage use, and will continue working with all interested parties to keep our product away from youth," the company said in a statement.
The FDA also contacted eBay about Juul products sold on its site.
"We're thankful for eBay's swift action to remove the listings and voluntarily implement new measures to prevent new listings from being posted to the web retailer's site," the FDA said in a statement.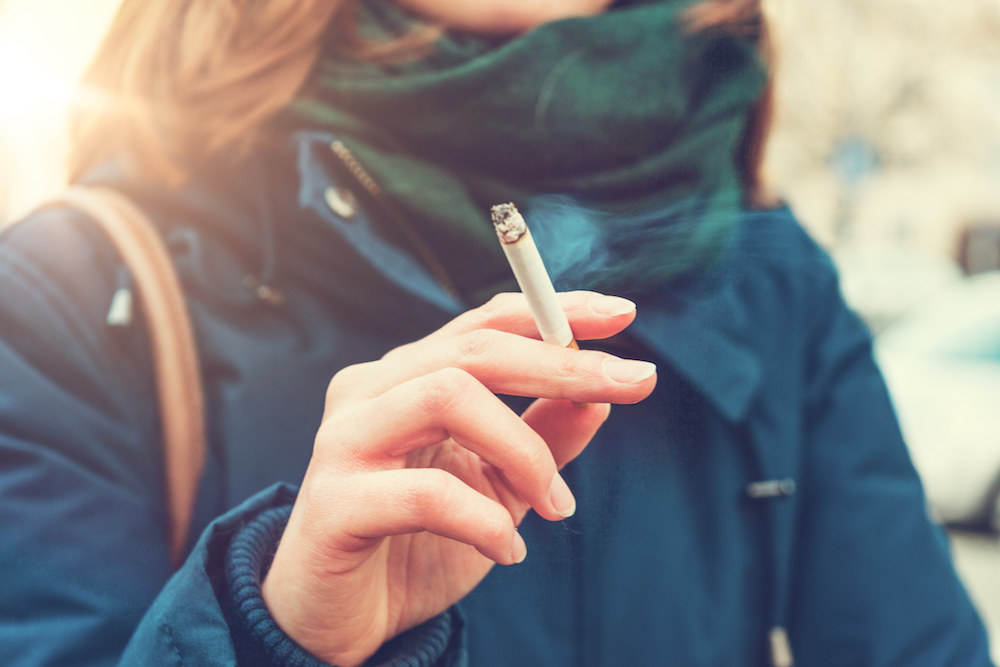 Some teens may not know that the Juul contains highly concentrated nicotine — as much as a pack of cigarettes.
A Juul starter kit is sold for about $50, and it contains a rechargeable Juul device and four flavored nicotine-containing pods. Each pod contains as much nicotine as a pack of cigarettes, and a four-pack is about $16.
A recent survey of people aged 15–24 suggested that 25% could recognize a Juul product when shown a photo, but 63% of people who had used JUUL did not know that they always contained nicotine. The study, published in the journal Tobacco Control, was conducted by Truth Initiative, a nonprofit public health organization that aims to eliminate tobacco use.
Dave Dobbins, the chief operating officer of Truth Initiative, was happy to hear of the FDA's crackdown on e-cigarettes, particularly the sale of them on sites like eBay.
"I love that they are asking questions," Dobbins told BuzzFeed News. "I think it's really important to shut down the online reseller market, which seems like a super easy way for kids to get this stuff."
As a recent test, Dobbins found that his own 14-year-old daughter was able to buy the Juul in about 15 minutes on eBay using a fake name, and have it delivered to the house two days later.
"if you looked at eBay four days ago and typed in the word 'Juul,' you'd get 50 items in a row that were the Juul starter kit," he said. "If you do it now, there are almost none on there."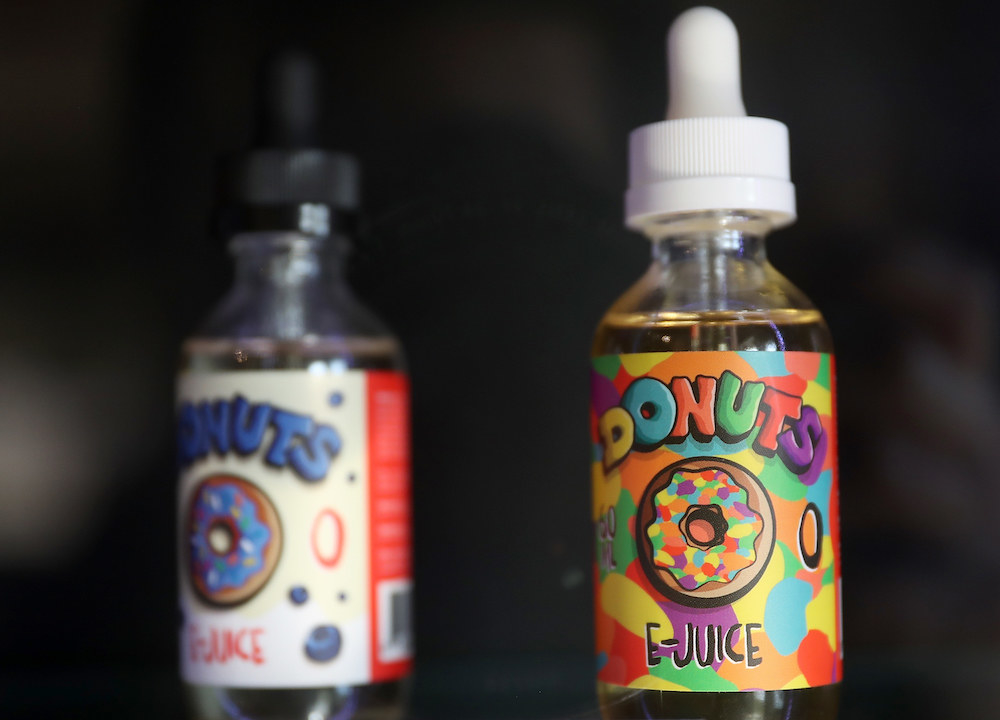 But some experts think the FDA isn't going far enough to regulate this market.
"I am so glad they are finally cracking down on the targeting of teens and advertisements that are targeting teens," said Mark Rubinstein, a professor of pediatrics at UCSF who has studied the toxins in e-cigarettes. "But I don't feel it goes far enough, personally," he said. Rubinstein led a study looking at toxic compounds in adolescent e-cigarette users, which was recently published in the journal Pediatrics.
He noted that although Juul has recently changed its website to show more adults and introduced flavors like classic tobacco and classic menthol, it still has flavors like fruit medley, crème brûlée, and mango.
"We could get rid of mango," he said. "Most of the kids in my study favored mango, and I'll tell you that even kids that gave up vaping, when mango came back, they went back to it to try it."
Most of the teens he studied used Juul, and it's the "go-to brand." However, other brands sell products with childlike names. For example, Suorin, an e-cigarette device that can look a bit like a cell phone, calls the nicotine-containing liquid "blow juice."
"There's no way you can argue that this is not targeting teens," he said. "The flavors are cotton candy, watermelon lollipop, and strawberry taffy — not flavors a 60-year-old, dependent tobacco smoker would jump to."