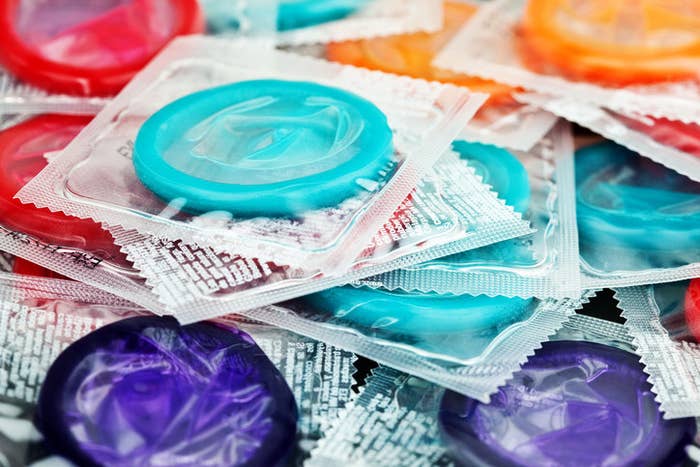 Back-to-school supplies include notebooks, pencils, folders, and...condoms?
While condoms are not normally on the list for students, four public high schools in Montgomery County, Maryland, are providing them for free to students as part of a pilot program to try to halt a sharp rise in sexually transmitted diseases.
In 2017, there was a 17.5% increase in chlamydia cases in the country, a 29% increase in gonorrhea, and a 51% increase in primary and secondary syphilis cases, as well as an 85% increase in early syphilis, according to the Montgomery County Government. The increase was particularly pronounced among adolescents and young adults aged 15 to 29, and STD rates in the region are at their highest level in 10 years.
But it's not just one state or county in the US that has an STD problem. In 2017, there were a record-high number of new STD cases — 2.3 million — diagnosed in the US population in general, according to the CDC.
Handing out condoms in high schools is one part of a countywide plan aimed at improving access to STD screenings, treatment, and education, according to a press release. "This is a public health crisis and while this mirrors national trends, it is critical that we provide prevention information so that adolescents and young adults can make safe decisions," Dr. Travis Gayles, the county health officer, said in the release.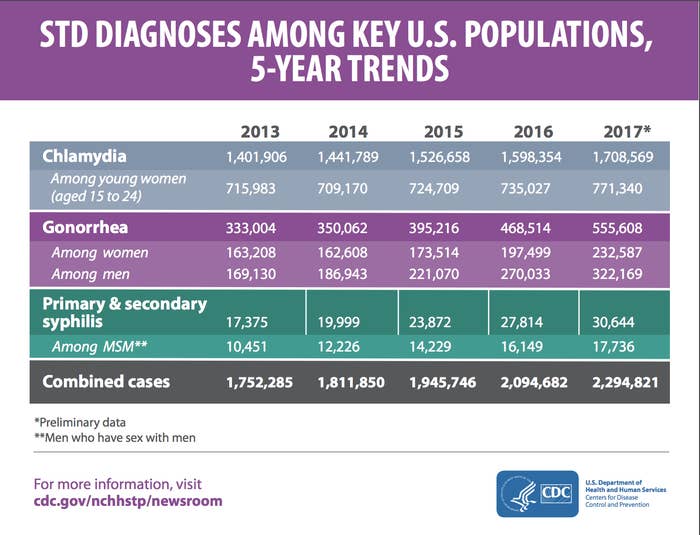 The condom distribution program will debut in the four high schools, which are located in Gaithersburg, Northwood, Watkins Mill, and Wheaton. However, it may be expanded to all high schools in the county. Local officials are asking for research on the feasibility of the program in middle schools as well, according to a memorandum sent to county school and health officials.
Condom availability programs in high schools are not new, and many were implemented in the 1990s in response to the AIDS epidemic. In 2013, the American Academy of Pediatrics issued an updated policy statement supporting the use of condoms among teens to prevent STDs and unintended pregnancies. High schools are an appropriate place for condom distribution, and these programs are most effective in conjunction with sexual health education, according to the AAP.
The latest CDC Youth Risk Behavior Survey found that sexual activity among teens has actually decreased, falling to the lowest level in 20 years. However, STDs among adolescents and young people still remain a major public health problem.
Chlamydia, gonorrhea, and syphilis are curable with antibiotics, but if left untreated they can result in serious complications. These include infertility, pelvic inflammatory disease, and ectopic pregnancy. And some STDs, particularly gonorrhea, are becoming harder to treat with antibiotics.
Fortunately, STDs are also preventable. Correct and consistent use of latex condoms can reduce the risk of most STDs, as well as unintended pregnancies.