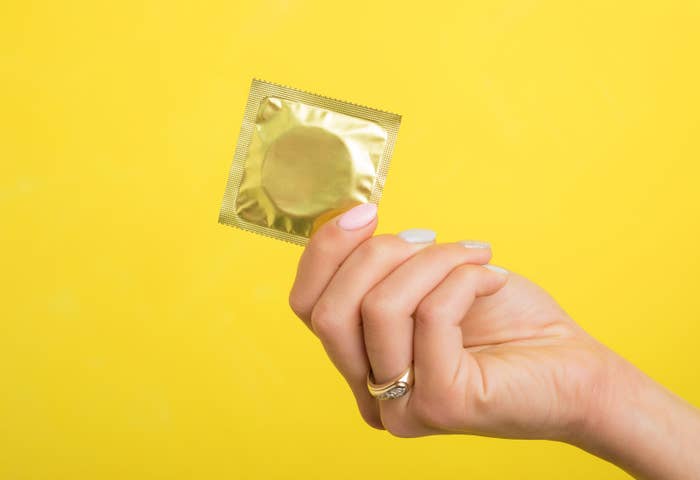 Last year set a new record for the number of new sexually transmitted disease cases in the US, according to preliminary numbers released by the Centers for Disease Control and Prevention on Tuesday.

There were nearly 2.3 million cases of chlamydia, gonorrhea, and syphilis diagnosed last year, an increase of more than 200,000 compared to 2016. The most common diagnosis was chlamydia, accounting for more than 1.7 million of those cases.
It's the fourth consecutive year of "steep and sustained" increases in cases, according to the agency. The findings were announced at the National STD Prevention Conference, cohosted by the CDC and the National Coalition of STD Directors (NCSD).
In comparison, there were 1.7 million cases of the three infections in 2013, 1.8 million in 2014, 1.9 million in 2015, and 2 million in 2016.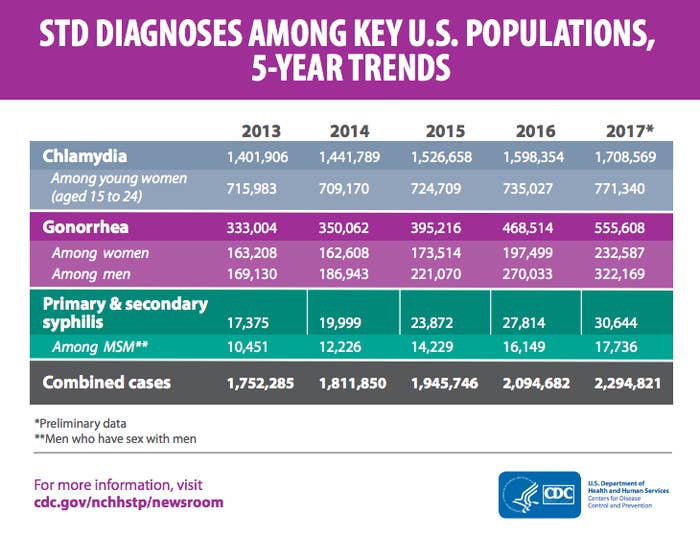 Chlamydia, gonorrhea, and syphilis are all curable with antibiotics, and they're also all preventable with safer sex practices. The CDC also noted that the true numbers may well be higher, as most cases go undiagnosed and untreated.

Untreated STDs can lead to infertility, ectopic pregnancies, stillbirths, and a heightened risk of HIV, according to the CDC.
Also of large concern is antibiotic-resistant gonorrhea. There's only one known remaining drug treatment for the infection in the US — a shot of ceftriaxone followed by an oral dose of azithromycin. The azithromycin is meant to delay the development of resistance to ceftriaxone, but the CDC said azithromycin resistance rates have risen from 1% in 2013 to more than 4% in 2017. That being said, there are no reports of the dual approach failing in the US.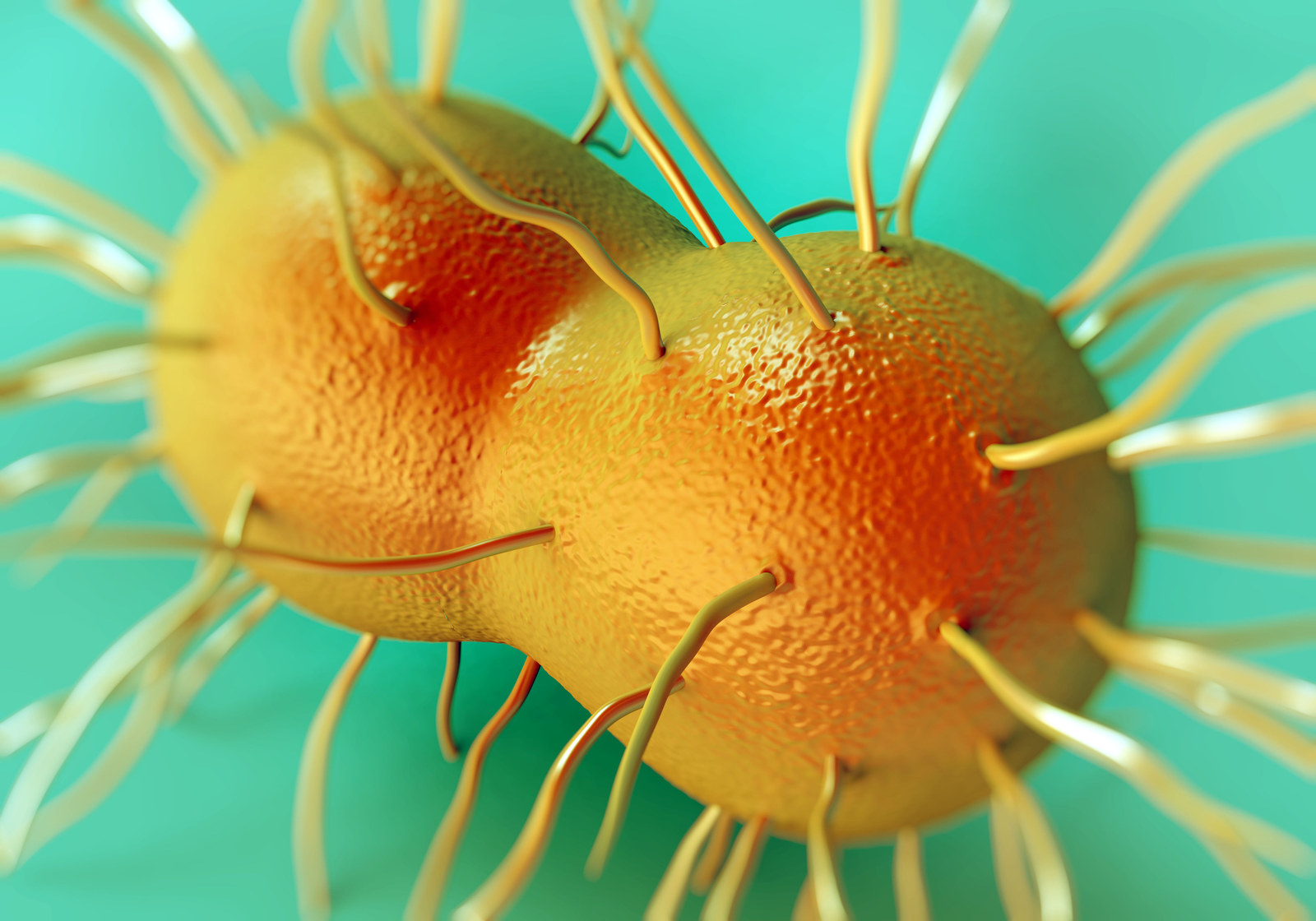 However, there have been cases in other countries of "super gonorrhea" resistant to all known treatments. Gonorrhea cases increased by 67% over the last five years, particularly among men.

"We are sliding backward," said Dr. Jonathan Mermin, director of the CDC's National Center for HIV/AIDS, Viral Hepatitis, STD, and TB Prevention, in a statement.
"It is evident the systems that identify, treat, and ultimately prevent STDs are strained to near-breaking point."
The NCSD said a lack of federal funding for STD prevention is fueling the growing numbers. The organization estimates that $70 million is needed to start turning the tide.

"It's not a coincidence STDs are skyrocketing — state and local STD programs are working with effectively half the budget they had in the early 2000s," said David C. Harvey, executive director of NCSD, in a statement.
"If our representatives are serious about protecting American lives, they will provide adequate funding to address this crisis. Right now, our STD prevention engine is running on fumes."