California released 2017 data for sexually transmitted infections this week, and it's not good news.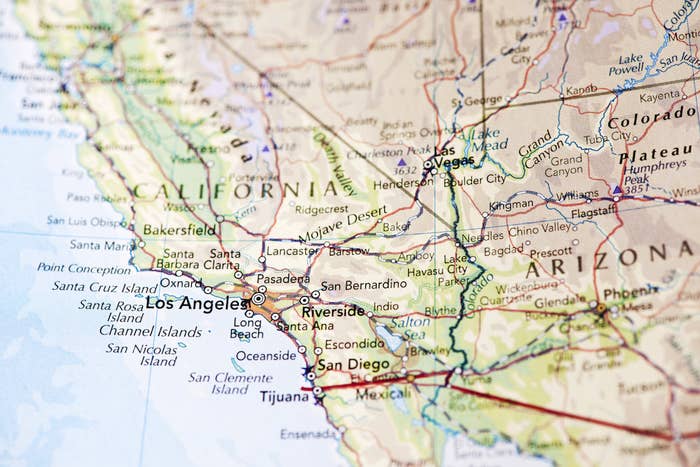 There were more than 300,000 cases of chlamydia, gonorrhea, and early syphilis in the state last year, a 45% increase compared with five years ago. What's more, there were 30 syphilis-related stillbirths, the highest number since 1995.
Almost two-thirds of those STDs — or 218,710 cases — were due to chlamydia, which is at the highest level since experts began recording cases in 1990. More than half of the chlamydia cases were in 15- to 24-year-olds, and the infection rate was four times higher in young black people than white people of the same age.
"The message for the public is that these are preventable. These are treatable. The tests are very easy," Dr. Heidi Bauer, chief of the STD Control Branch for the California Department of Public Health, told BuzzFeed News. "People should really be seeking testing and treatment so that we don't continue to transmit these infections."
Syphilis, for example, can be treated with an injectable form of the antibiotic penicillin, which has been around since the 1940s. Chlamydia can be treated with a 7-day course of one of several different antibiotics and gonorrhea can be treated with a combination of an injectable and an oral antibiotic. (Although it's getting harder to treat gonorrhea due to drug resistance.)
Compared with 2016, there was a 9% increase in chlamydia cases at 552 per 100,000 people; a 16% increase in gonorrhea, with 190 cases per 100,000; and a 20% rise in syphilis, with 34 cases per 100,000 people.
There were also three times as many stillbirths due to congenital syphilis compared with 2016. Stillbirths occur when a mother with untreated syphilis transfers the bacteria to a child during pregnancy or delivery. There were a total of 278 cases of congenital syphilis, which can also cause blindness, birth defects, prematurity, low birth weight, and hearing impairment in infants.
About 40% of babies born to women with untreated syphilis will die before or shortly after birth, according to the CDC.
"Many of these women are not using prenatal services or they are coming into prenatal care so late, or even at delivery, that there isn't that opportunity to test them," Bauer said.
In California, the law requires that pregnant women get tested for syphilis at their first prenatal visit, but women aren't getting proper care for a number of reasons, including substance abuse, mental illness, homelessness, or problems finding care that's accessible and affordable, Bauer said.
"All of these barriers add up for people who are already struggling for survival and struggling to get the basic medical care they need," she said.
Historically, syphilis has disproportionately affected men who have sex with men, but it is becoming more common in heterosexual populations in rural areas, Bauer said.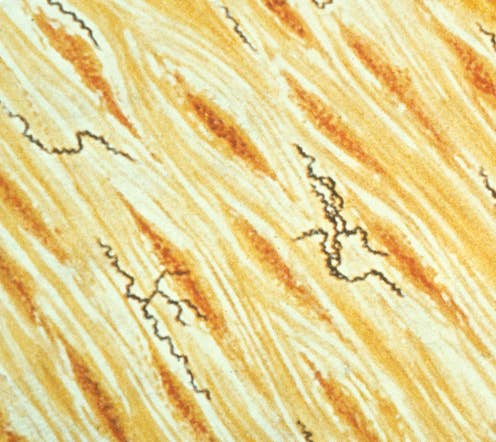 There were 727 cases of early syphilis per 100,000 men who have sex with men. That's about 71% of all early syphilis cases reported in California in 2017 and a 14% increase compared with 2016.
Bauer said the use of mobile apps or internet sites to meet partners might be contributing to cases in men who have sex with men, but in other groups, the bigger factors are substance abuse, homelessness, poverty, sex trafficking, and survival sex. "There are very different influences driving the increasing rates, at least for syphilis," she said.
There are several stages of syphilis, including primary, secondary, latent, and tertiary, and symptoms vary by stage.
In the early stages, there may be sores in the mouth, anus, rectum, or mouth, which can progress to skin rash, fever, and swollen lymph nodes. Symptoms can be mild or nonexistent at some of the earlier stages but can worsen and eventually affect the heart, brain, or other organs if left untreated. Syphilis can also increase the risk of HIV infection.
Young people are also at risk.
While rates of sexually transmitted infections aren't rising as dramatically in teens and young adults, people aged 15 to 24 still make up half of the chlamydia cases and one-third of gonorrhea cases in California. The biggest problem in this group is a lack of awareness that these infections are mostly asymptomatic, Bauer said.
"I hear it all the time — they think, Well, if I have something, I will know it and I will just go in and get it treated. But the reality is the vast majority of these infections don't cause any symptoms at all," she said. "So people just pass them around without realizing it."
Bauer said that regular visits with a doctor for testing are a good idea. And STI prevention is important, particularly given recent case reports of highly drug-resistant gonorrhea.
"The cases were in the UK and Australia, but I think folks worry that it's just a matter of time before we start to see gonorrhea that is not going to respond to the current treatment regimen," she said.
You can reduce the risk of STDs in a number of ways, including using male condoms correctly and consistently and limiting your number of sex partners.
The CDC is expected to release 2017 data for the entire US later this year, but some signs suggest these trends might apply to other parts of the country as well, including an increased number of congenital syphilis cases, Bauer said.