A man in the UK has been infected with a strain of gonorrhea bacteria that is resistant to multiple antibiotics.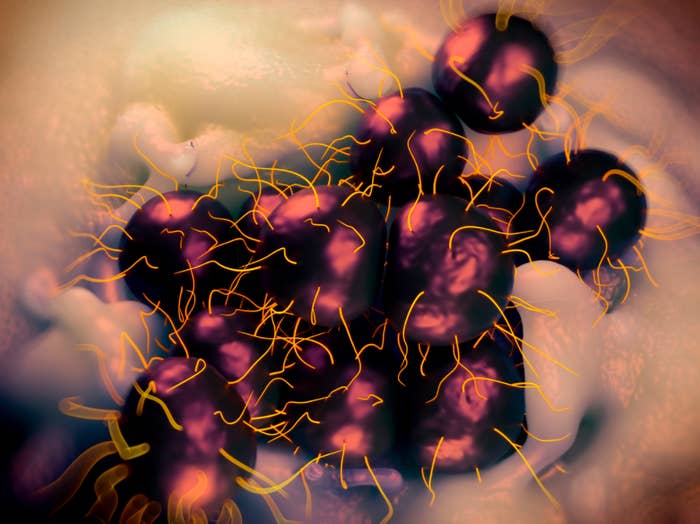 The World Health Organization issued a report on drug-resistant gonorrhea in July that looked at 77 countries. It found that 81% of the countries reported azithromycin resistance and 66% reported decreased susceptibility to ceftriaxone.
And in 2016, Alan Katz and colleagues at the University of Hawaii published a study about a cluster of seven cases in Oahu, Hawaii, that were resistant to azithromycin and ceftriaxone, which "may bring the threat of treatment failure in the United States with the current recommended dual therapy one step closer," they wrote.
This new case is "very concerning," said Yonatan H. Grad, an assistant professor of immunology and infectious diseases at Harvard. However, it's not yet clear if the man's gonorrhea is incurable because he's still being treated.
This case was probably "inevitable," Grad told BuzzFeed News by email, because people have been tracking the emergence of highly resistant strains for some time.
"This does not bode well," he said. "We will see more cases of difficult-to-treat gonorrhea that may require us to use non-standard treatment approaches."
Here are the places in the US that are fighting drug-resistant gonorrhea: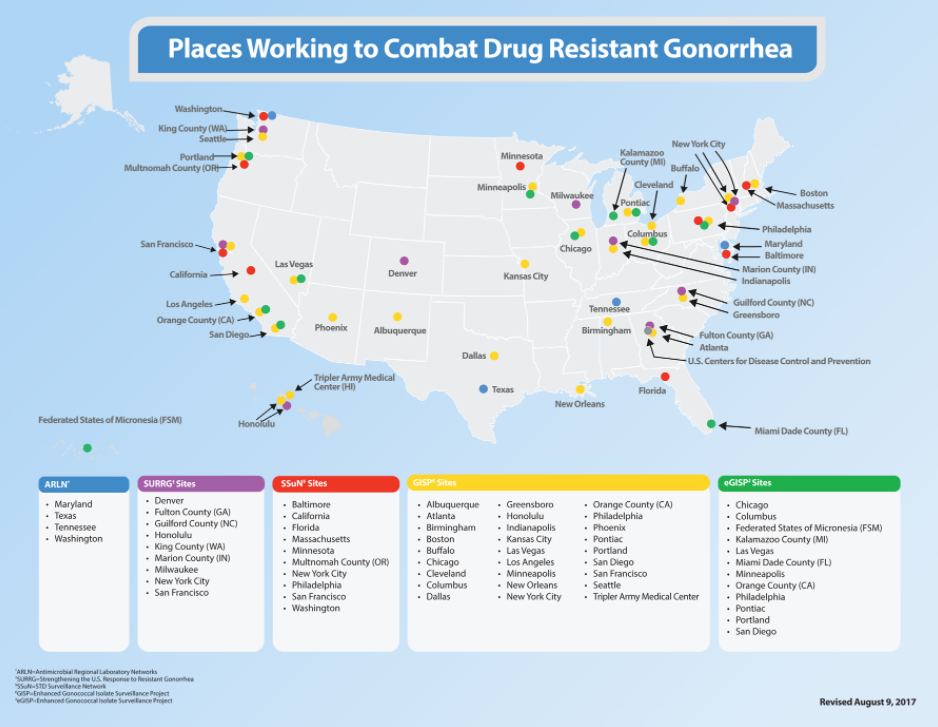 Here's how you can avoid getting gonorrhea: