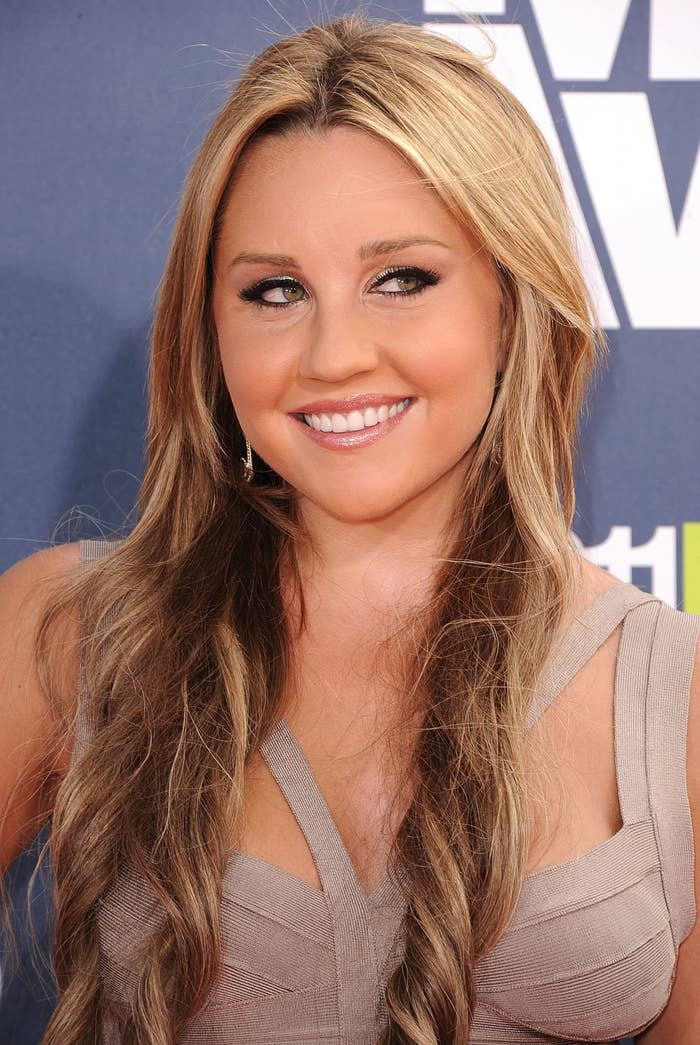 Amanda Bynes will make a rare public appearance alongside several of her All That castmates at '90s Con in March. The upcoming convention marks one of the actor's first public engagements since she was released from her conservatorship last year.
According to a news release, Bynes will appear on '90s Con's All That panel alongside former cast members Kel Mitchell, Danny Tamberelli, and Lori Beth Denberg. '90s Con will take place at the Connecticut Convention Center in Hartford from March 17 to 19.
"I'm really excited to reunite with my cast mates and meet the fans at '90s Con," Bynes said in a press release shared with BuzzFeed News.
Fans attending the convention will have access to meet-and-greets and photo opportunities with the cast. A replica of the iconic orange couch from All That will be included in the photo opportunities.
The Nickelodeon sketch series was similar to Saturday Night Live, except it was hosted by kids for a children's audience. All That aired for 10 seasons from 1994 to 2005, and Bynes appeared on the series from 1996 to 2000. Kenan Thompson, Angelique Bates, Nick Cannon, and Katrina Johnson also starred on the show in the late '90s and early aughts but have not been announced as '90s Con panelists.
All That notably spawned the spinoff series Kenan & Kel starring Thompson and Mitchell, as well as The Amanda Show, which starred Bynes. All That was rebooted in 2019 with an entirely new cast.
In 2010, Bynes stepped away from her acting career. "Being an actress isn't as fun as it may seem," she tweeted in June of that year. "If I don't love something anymore, I stop doing it. I don't love acting anymore, so I've stopped doing it. I know 24 is a young age to retire, but you heard it here first."
Her last film to date came a few months later when Easy A, which also starred Emma Stone, was released in September 2010.
Last March, Bynes was released from a nearly nine-year conservatorship. Bynes's mother, Lynn, was granted a conservatorship over Amanda after the actor exhibited concerning behavior, including an arrest for driving under the influence in 2012 and allegedly lighting a fire in front of a home in Thousand Oaks, California, in 2013.
Bynes's parents supported her efforts to terminate the conservatorship, acknowledging the significant progress she has made.
"[Lynn] looks forward to seeing the next chapter in Amanda's life as her mother, not her conservator," Lynn's attorney Tamar Arminak told BuzzFeed News last year.