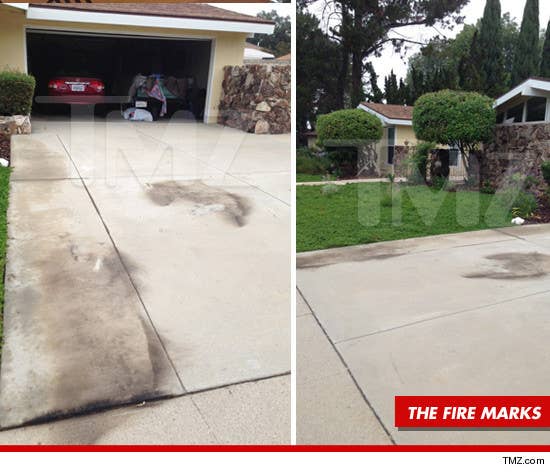 Amanda Bynes was hospitalized after authorities found her standing near a small blaze on a driveway in Thousand Oaks, Calif., on Monday night, TMZ reports.
Thousand Oaks is Bynes' hometown, located about 40 miles northwest of Los Angeles. On Sunday night, she was reportedly turned away from a retirement community in Thousand Oaks and accused of trespassing by its management. Police were called, but there was no record of arrest.
She also wasn't arrested for the fire incident, but taken in for an involuntary mental health evaluation.
"Deputies investigated the incident and determined that she met the criteria of 5150 W&I (California Welfare & Institutions Code)," Ventura County Sheriff's Department Cpt. Don Aguilar told KNX 1070. "She was detained and taken for a mental health evaluation ... There's been no charges at this time or crime in reference to this incident."
TMZ interviewed the "elderly" woman whose driveway was vandalized.
She says cops asked her, "Do you know anyone by the name of Amanda Bynes, or why she would have some vendetta against you?" She said no ...

Cops then described to her that there was a young lady in her driveway, who had lit a fire and was carrying a "little red gas tank." The homeowner says cops told her Amanda had burned part of her clothing.
Bynes can only be held for 72 hours.
Before the fire, on Monday evening, she was photographed wearing a large blonde wig, oversize gray shirt, and no pants at a shop in Santa Monica.