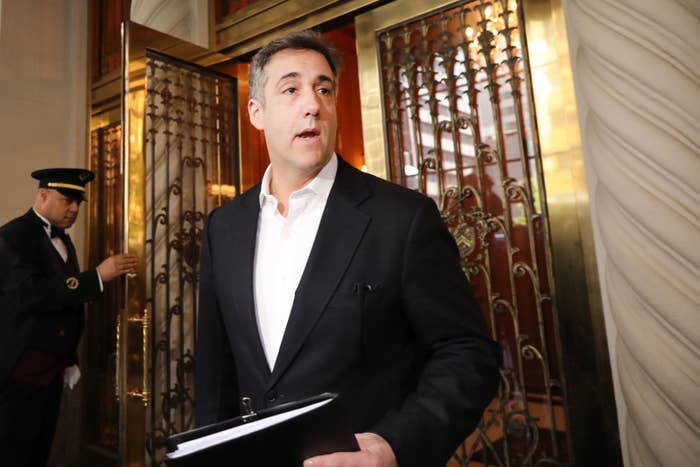 Newly unsealed court documents show President Donald Trump and adviser Hope Hicks spoke with Trump's longtime lawyer Michael Cohen moments before he began negotiating a hush money payment to porn star Stormy Daniels to keep a lid on her claims of an affair.
In October 2016, days after the Washington Post published an explosive video that showed Trump bragging about committing sexual assault, a lawyer for the adult film actor told Cohen that Daniels was preparing to go public about her affair with Trump. (The president has denied having any affair, calling her claims "false and extortionist.")
Cohen, Hicks, and Trump spoke for at least four minutes during a conference call Oct. 8 — the day after the Access Hollywood tape was made public. FBI agents also collected "toll records" that show Cohen and Hicks had another call that night — and then Cohen immediately began reaching out to a tabloid publisher for them to negotiate a so-called catch and kill settlement with Daniels.
Cohen has been sentenced to three years in federal prison for making the payment, which prosecutors called an illegal campaign contribution, along with other unrelated criminal counts that he also pleaded guilty to.
In response to the new revelations, Cohen spoke to BuzzFeed News from Otisville Federal Correctional Institution on Thursday. Confirming what he stated in his Feb. 27 congressional testimony, he said:
I and members of the Trump Organization were directed by Mr. Trump to handle the Stormy Daniels matter, including making the hush money payment. The conclusion of the investigation exonerating the Trump Organization's role should be of great concern to the American people and investigated by Congress and the Department of Justice.
The unsealed documents — a set of search warrant applications from 2018 — also describe other instances when Cohen spoke with Trump while Cohen was in the midst of negotiating the deal with Daniels and arranging for the $130,000 payment. They also note that when a story was published in the Wall Street Journal in November 2016 about another hush money agreement involving former Playboy model Karen McDougal, Cohen texted "He's pissed" — the FBI agent who signed the search warrant affidavit said they believed "He" referred to Trump.
A federal judge in New York ordered the documents unsealed after prosecutors represented that their investigation into the campaign finance violations by Cohen was over.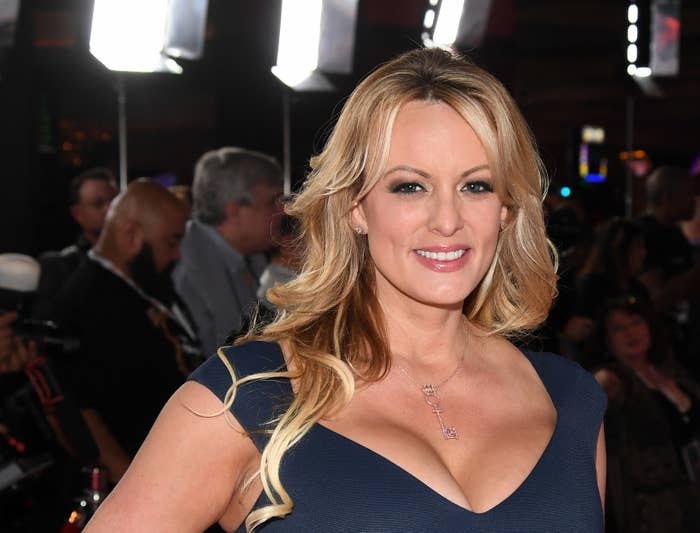 When Daniels went public with her claims in 2018, both Trump and White House officials denied he had an affair with her, or that he had any knowledge of the hush money payments. But he did later admit to reimbursing Cohen for the money.
A footnote in the in the nearly 900 pages of court documents states that Hicks told an FBI agent during an interview that she first learned about Daniels' claims in November 2016, later than the Oct. 8 call. The contents of the call were not revealed in these documents.
Hicks wasn't the only Trump campaign official who Cohen spoke with as he was arranging the payment to Daniels.
According to the unsealed search warrant affidavits, on Nov. 1, as Cohen was communicating with Daniels' lawyer, Keith Davidson, to confirm money was being transferred to Daniels and about what Daniels would say in response to allegations from another adult film star alleging an affair with Trump, Cohen had an approximately six-minute phone call with then-campaign manager Kellyanne Conway. The document did not say what they discussed. Cohen had called Conway after unsuccessfully trying to call Trump, according to the FBI agent.

An attorney for Hicks and a White House spokesperson did not immediately return requests for comment.

In a statement, Rep. Adam Schiff, the chair of the House Intelligence Committee, said the unsealed court documents proved that Trump was "intimately involved in devising and executing a corrupt scheme to prevent his affair with Stormy Daniels from being revealed in the final weeks of the 2016 election."
The new documents reveal a granular tick-tock of Cohen's negotiations, and how he came to establish an LLC to transfer $130,000 to Daniels and keep the affair from becoming public during the last days of the 2016 campaign.
But prosecutors for the Southern District of New York have declined to charge others at the Trump Organization for their role in the hush money scheme, despite acknowledging that Cohen acted at the "direction" of the president.
After prosecutors said the probe into the hush money payments had ended, US District Court Judge William Pauley III this week ordered the documents to be unsealed, saying there was no longer any need to keep the records secret and disclosing it was in the public's interest.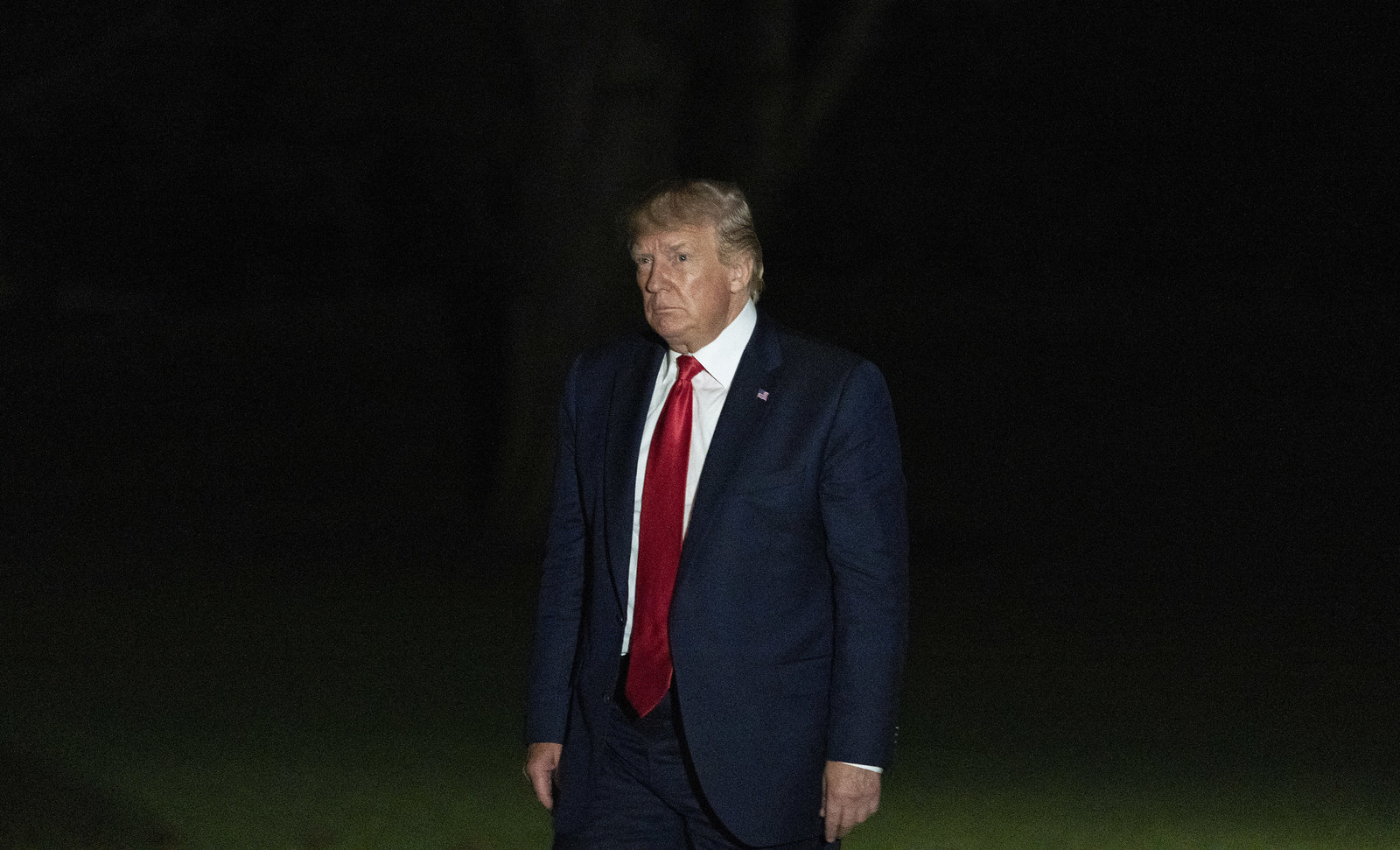 Cohen's attorney Lanny Davis provided a statement Wednesday about the end of the investigation by prosecutors in the Southern District of New York:
Case closed? Why is Michael Cohen — after all his voluntary cooperation and testimony that Mr. Mueller said was credible and went to "core issues" and all the information and documents he voluntarily provided to prosecutors and to Congress — the only member of the Trump company to be prosecuted and imprisoned? Especially since prosecutors found that virtually all of Michael's admitted crimes were done at the direction of and for the benefit of Donald Trump? Why?
The documents released Thursday include search warrant applications for email and phone records, other electronic devices such as USB drives, and Cohen's office and residences. They were first made public in March, but sections about the hush money agreement were heavily redacted at the time. Pauley ordered the government to unseal the bulk of those redactions after prosecutors told him in a July 15 letter that they'd "effectively concluded" their investigations into the campaign finance violation allegations against Cohen.