An adult film star said in an interview published Wednesday that she had sex with Donald Trump a year after he married his wife Melania. The woman, Stephanie Clifford, who performs as Stormy Daniels, told In Touch magazine Trump promised to get her a role on the TV show The Apprentice, compared her to his daughter, and told her not to worry about his wife.
The encounter between Clifford and Trump allegedly took place in July 2006 at a Nevada golf tournament. The Wall Street Journal reported last week that Trump's longtime lawyer Michael Cohen arranged a $130,000 payment to Clifford to prevent her from going public about the affair.
Cohen has said a sexual relationship never occurred and issued a statement to reporters bearing Stormy Daniels' signature that called allegations of a sexual relationship "absolutely false."
But in a 2011 interview with In Touch magazine, published for the first time on Wednesday, Clifford offers new details into the alleged sexual encounter that led to the payment and describes more than a year of interactions with Trump.
The story also includes quotes from Clifford's ex-husband and a friend. According to In Touch, Clifford took a polygraph test and passed.
Clifford said the now-president told her she was "beautiful and smart just like his daughter."
Trump repeatedly praised Clifford's looks and business acumen, she told the magazine, and compared her to one of his daughters.
"We had really good banter," she said. "He told me once that I was someone to be reckoned with, beautiful and smart just like his daughter."
It wasn't clear which daughter Trump was referring to, though Ivanka would have been 24 years old at the time.
Clifford said that during the 2006 golf tournament, Trump asked her to have dinner with him. They allegedly met at his hotel room, where they eventually had sex that was "textbook generic."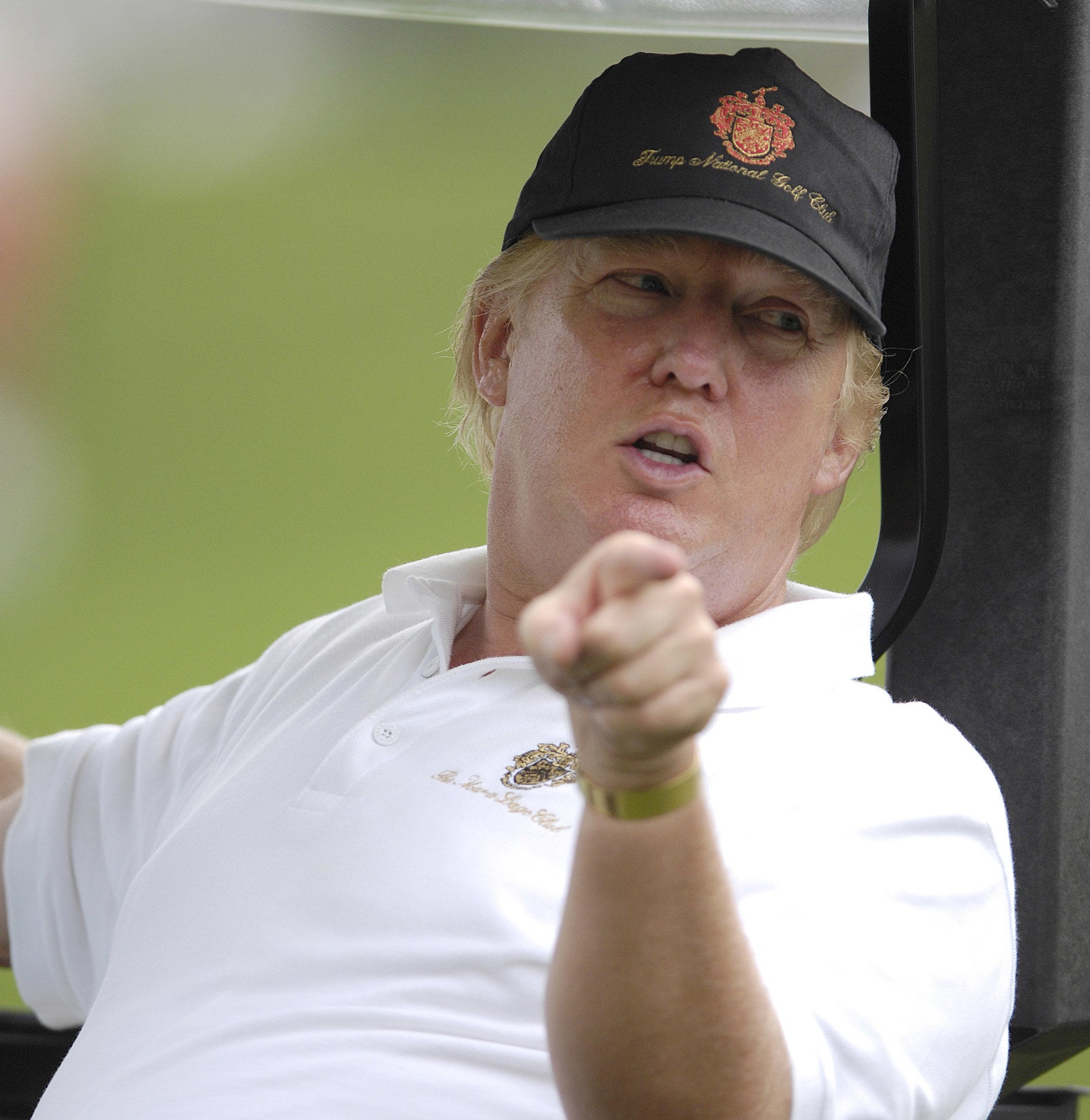 Clifford's adult film company was a sponsor at the tournament, and according to In Touch she ended up riding in a golf cart with Trump, who at the time was five seasons into his hit reality TV show The Apprentice. Trump asked for her phone number, then invited her to dinner, Clifford said.
Clifford later arrived at Trump's hotel room to find the then–reality star dressed in pajamas and watching TV, she told In Touch. She recalled saying, "Ha, does Mr. Hefner know you stole his outfit?"
Later that night, Clifford emerged from the bathroom to find Trump "sitting on the edge of the bed and he was like, 'Come here.'"
"And I was like, 'Ugh, here we go.'" Clifford said. "And we started kissing."
Clifford said she recalled thinking during the encounter that "I hope he doesn't think I'm a hooker." It was "nothing crazy," she said. "It was one position, what you would expect someone his age to do."
"[The sex] was textbook generic," she added.
The encounter allegedly happened just months after Trump's wife, Melania, gave birth to Barron Trump, the president's youngest son. Clifford said Trump evaded questions about his wife.
"He goes, 'Oh, don't worry about her,'" Clifford said.
Clifford allegedly told a friend that Trump seemed so taken with her "that I could move him around like a puppet."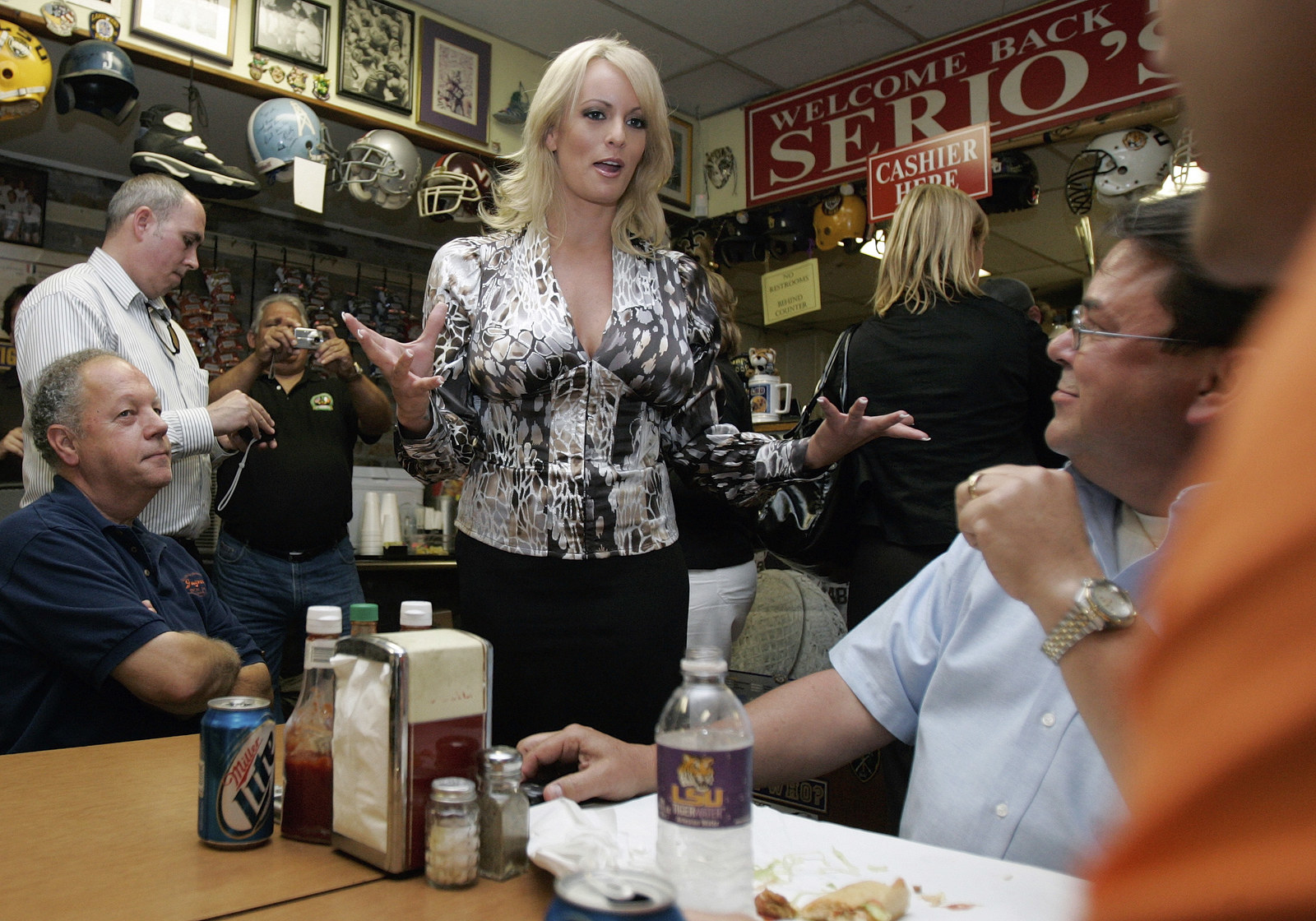 Clifford's friend and fellow adult-film star Randy Spears also spoke with In Touch in 2011. Spears said Clifford told her about the incident.
"She said it was pretty boring," Spears told the magazine, adding that her friend also mentioned making fun of Trump's hair and clothes.
Spears recalled Clifford saying that Trump was "almost starstruck" with her.
"She said, 'It was almost like he was so taken with me that I could move him around like a puppet," Spears told the magazine.
Trump and Clifford continued communicating for the next year, In Touch reported, and met up in July 2007 at a hotel in Beverly Hills. There, Trump allegedly made another pass at Clifford.
Trump allegedly told Clifford multiple times that he would get her a role on The Apprentice. They spoke often, with Clifford telling the magazine that "anytime I needed to get ahold of him, he always took my call or called me back within 10 minutes."
Clifford's now-ex-husband Mike Mosny confirmed to In Touch that Clifford and Trump spoke frequently after the 2006 golf tournament.
Clifford reportedly attended Trump's vodka release party in New York in January 2007, then met him again at the Beverly Hills Hotel in July 2007. Mosny said he dropped Clifford off at the hotel.
According to Clifford, Trump finally told her at the hotel that he couldn't get her a role on The Apprentice and then made a pass at her.
"He just kept brushing my hair off my shoulder and kissing on my neck," she told In Touch. "And he was like, 'So, can you stay?'"
Clifford reportedly told Trump no, then left. Afterward, the frequency of their calls tapered off and their final communication happened in late 2009 or early 2010, she said.
Clifford's friend also discussed the alleged 2006 sexual encounter, saying the now-president chased the adult film star "in his tighty-whities."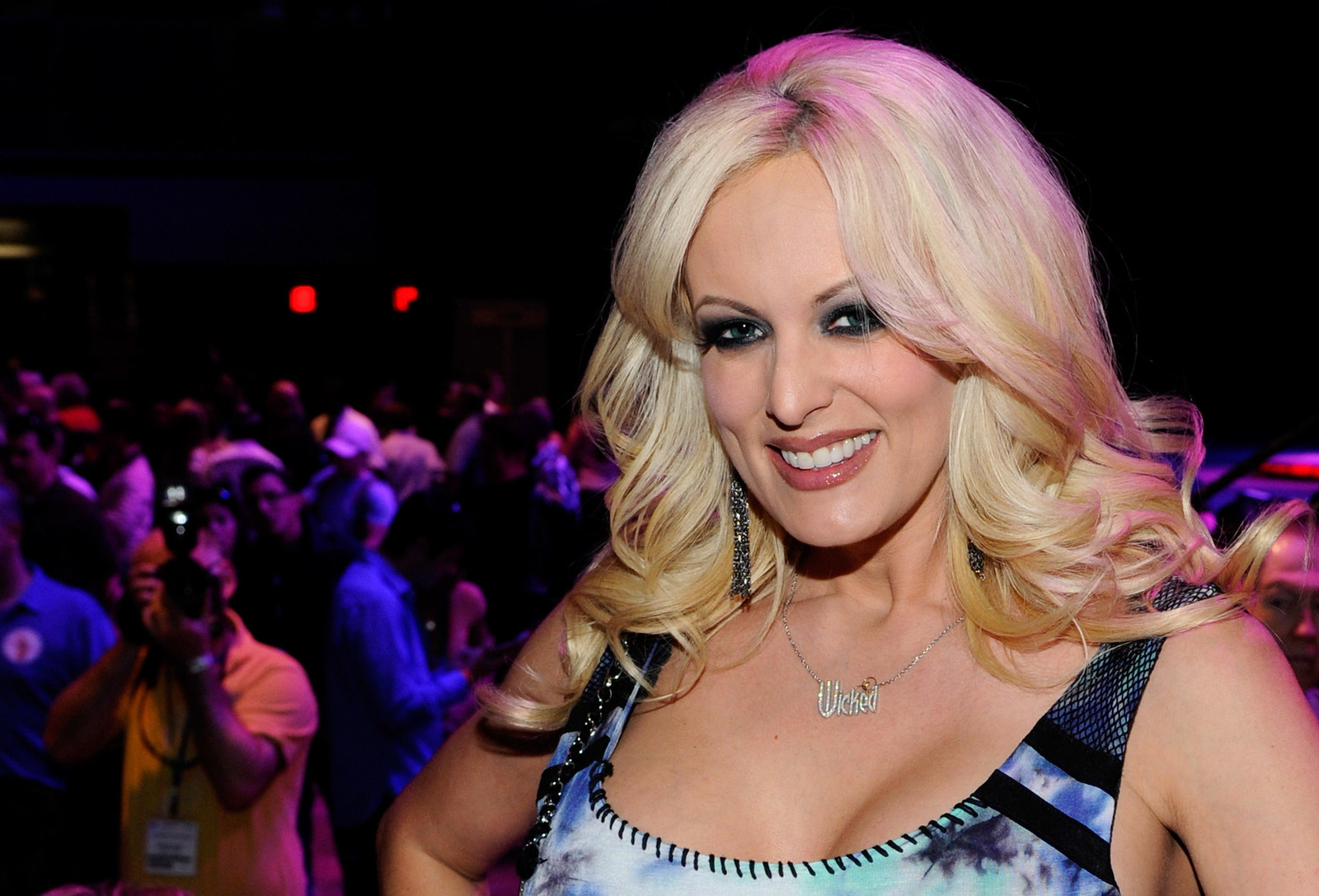 Alana Evans said Tuesday on NBC's Megyn Kelly Today that Clifford and Trump called her and invited her up to the hotel room on the night of the alleged encounter. Evans didn't go, but said Clifford told her about the evening the next day.
"Having her tell me the next day how did it go, and she says, 'Well, picture this: Donald Trump chasing me around the bedroom in his tighty-whities isn't something that you ever forget,'" she said. "And at that point it was so much info for me that I really didn't want to ask any more questions."
Neither the White House nor Clifford immediately responded to BuzzFeed News' requests for comment Wednesday.