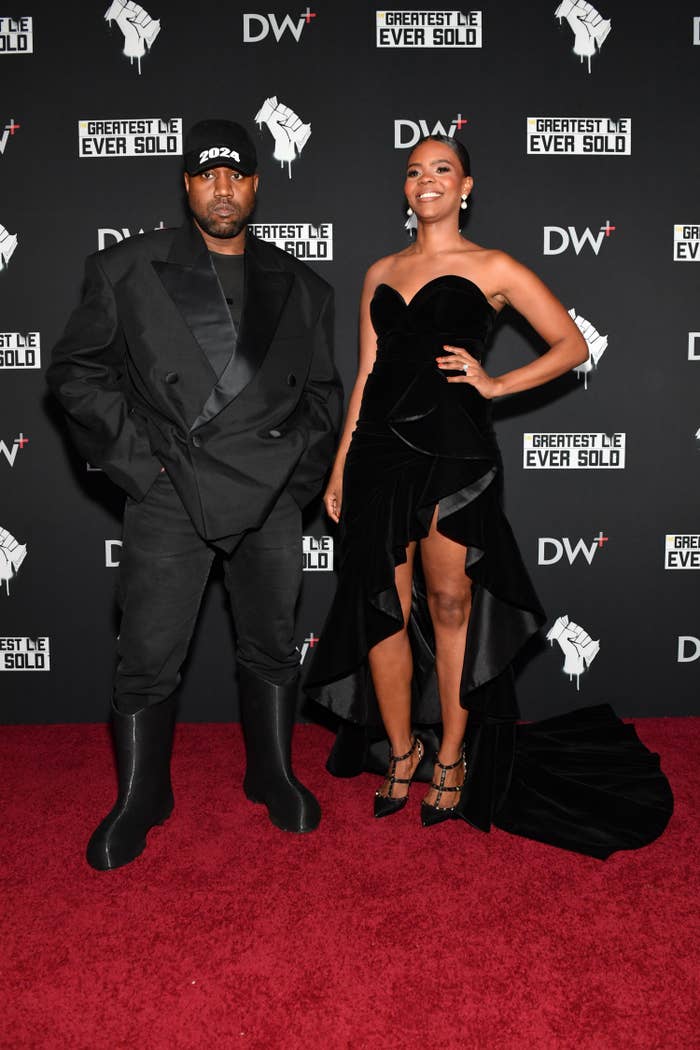 Kanye West is set to buy Parler, the "uncancelable free speech platform" favored by conservatives and extremists, the company's owner announced on Monday.
"In a world where conservative opinions are considered to be controversial, we have to make sure we have the right to freely express ourselves," the artist, who has legally changed his name to Ye, said in the announcement.
Ye recently had his Instagram and Twitter accounts restricted due to his antisemitic comments last week, tweeting that he planned to go "death con 3 On JEWISH PEOPLE."
According to the release, an agreement in principle has been reached to sell Parler to Ye for an undisclosed amount, with the intention of closing the deal before the end of the year.
The 45-year-old rapper was hailed by Parlement Technologies CEO George Farmer as a "compatriot" for free speech and a pioneer.
The Parler app styles itself as a platform for conservative voices. It was identified as one of the platforms used by white supremacists and far-right extremists to coordinate the Capitol insurrection and spread content that glorified the violence that took place.
Farmer is married to conservative influencer Candace Owens, who recently appeared alongside Ye at Paris Fashion Week wearing a "White Lives Matter" shirt.
"This deal will change the world, and change the way the world thinks about free speech," Farmer said. "Ye is making a groundbreaking move into the free speech media space and will never have to fear being removed from social media again."
The terms of the Parler proposed deal with Ye would include ongoing technical support and the use of private cloud services.
"Once again, Ye proves that he is one step ahead of the legacy media narrative," Farmer said.
Last week, Maverick Carter, the CEO of the company that makes The Shop, a show hosted by LeBron James, apologized to the show's guests and crew following Ye's recent appearance. During the show's taping, Ye doubled down on his antisemitic comments.
"Unfortunately, he used The Shop to reiterate more hate speech and extremely dangerous stereotypes," Maverick said. "We have made the decision not to air this episode or any of Kanye's remarks."
Despite its bold claim to be a space for unfiltered speech, the Parler app was forced to implement a moderation plan after it was removed from the App Store and Google Play. Amazon cut off its cloud hosting services last year following its role in the insurrection.

Farmer was recruited to replace one of Parler's original founders, John Matze, who was fired for trying to implement more content moderation and subsequently had his own account blocked from even being able to post on the "free speech" platform.
"Parler needs Ye, in many ways, because Parler needs its brand to expand and Ye is very interested in expanding his social media presence," Farmer said during an interview on Fox Business this morning.
"What motivated this for him was, of course, his banning from other social media platforms."
The Trump organization had negotiated for former president Donald Trump to have a stake in Parler, although the deal never went through. Instead, he launched Truth Social.

Correction: The name of Trump's social media platform, Truth Social, was misstated in an earlier version of this post.