The Last of Us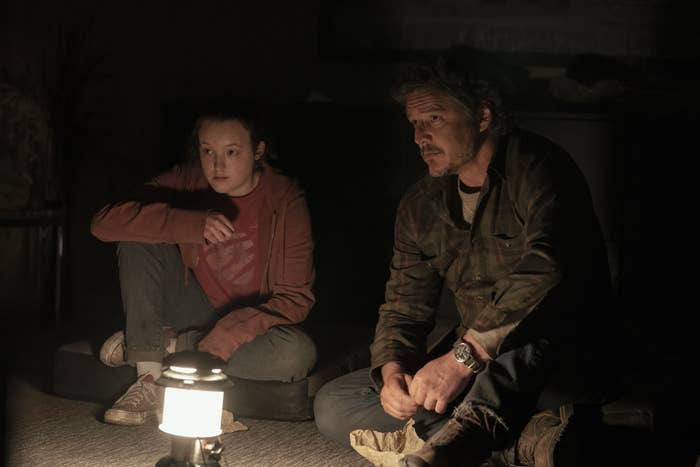 I never got into video games, mostly because the only one I was ever good at was Mario Kart Wii. So I wasn't one of the thousands of people eagerly awaiting HBO's adaptation of the beloved 2013 PlayStation game The Last of Us when it came out this January. But I got hooked fast. I'd attribute at least 40% of my interest in this show to Pedro Pascal, who is as grim and intense onscreen as he is sexy and adorable in life. Pascal plays Joel, the steely middle-aged survivor of a fungal pandemic that turns victims into zombies. His mission is to lead the teenage Ellie (Bella Ramsey), an orphan who seems to be immune to the fungus, across a ravaged America in search of rebel doctors who can use Ellie's genes to develop a cure. The result is a gritty, apocalyptic road trip, featuring vengeful revolutionaries in Kansas City, utopian cowboys in Wyoming, and Christian cannibals in Colorado. But the most gutting parts of the show come from its depictions of tenderness amid the chaos of a cruel world. As Joel grows to care for Ellie, his begrudging vigilance over his charge cedes to a desperate fear for her safety; at different points, he devolves into either emotional turbulence or sadistic violence, all in the name of love. It can be troubling to watch, but the show's expert pacing and wrenching performances make it difficult to fully turn away. —Izzy Ampil
Where to watch: HBO

Read more:
"The Last Of Us" Is Appointment TV
Poker Face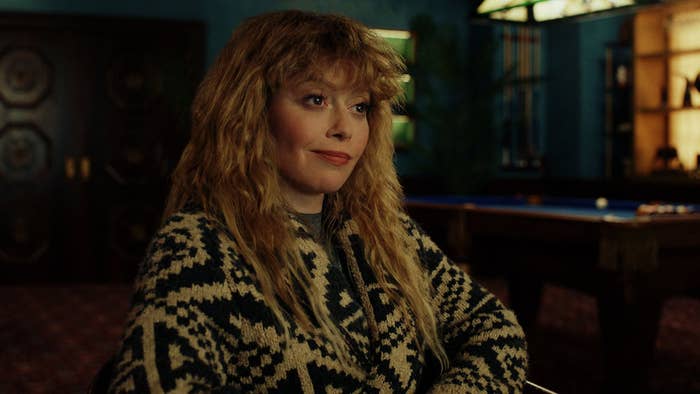 Director Rian Johnson's new mystery of the week on Peacock is the best argument for procedurals I've watched in years. The visually slick series stars Natasha Lyonne as Charlie, a low-key casino worker with an uncannily accurate bullshit meter who falls into amateur detective work after the murder of a friend. When the end of the pilot finds her on the run from her friend's Godfather-level killer, Charlie sets out on the open road, finding people and mysteries in little corners of America that most folks would just drive straight past.
Each episode hinges on the emotional punch that guest stars — Lil Rel Howery as a jealous pitmaster, Chloë Sevigny as a washed-up rock god, Hong Chau as a horny trucker — bring, but there's no cloyingness to be found. Instead, there's a grimy humanity that Poker Face revels in, and the effect is we're introduced to each guest star as the main character of every episode. In this sense, Poker Face is much closer to This American Life or Little America than it is to Johnson's Knives Out franchise. The plot might feature a mystery, but the series is much less interested in the whodunit of it all and more in seeing if Charlie can gather enough evidence to make the truth stick. Justice isn't always served, but each slice of life the series presents is undeniably a treat. —Krutika Mallikarjuna
Where to watch: Peacock
Swarm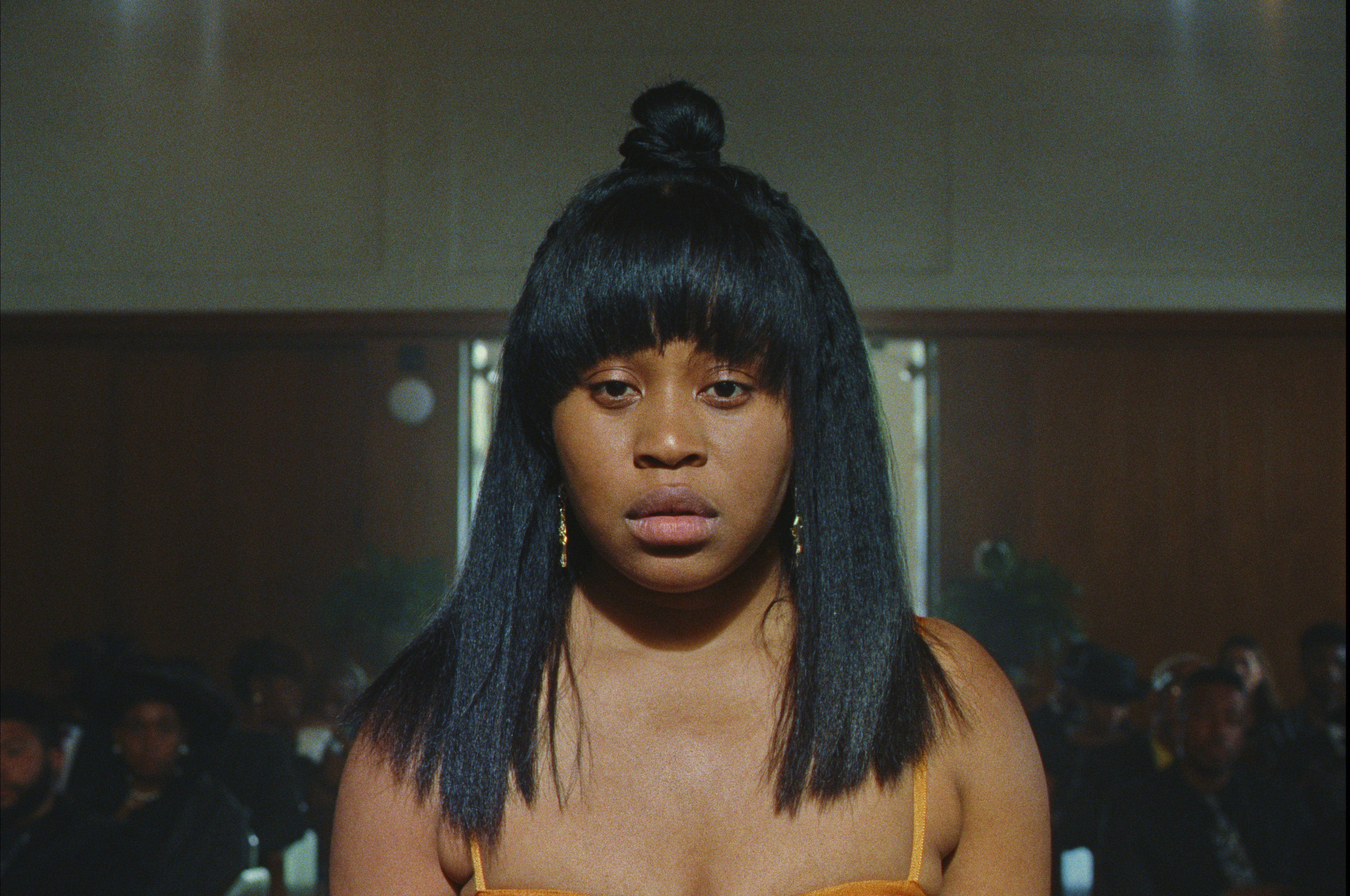 Dominique Fishback holds it down through all seven episodes of Swarm, Amazon's new series from Donald Glover and his Atlanta cowriter Janine Nabers about the dangers of obsessive fandom. Fishback plays Dre, a lifelong stan of pop superstar Ni'Jah (Nirine Brown), who goes on a killing spree after her foster sister Marissa (Chloe Bailey) dies by suicide. Dre channels her grief and loneliness into hunting down anyone who criticizes Ni'Jah, whether at length on TV or in passing on Twitter, culminating in a brutally intimate murder just when you think she's kicked the habit. Fishback vacillates between callous, desperate, and rapturous, embodying each mode with a thrillingly off-kilter sensibility. When she cries while running victims over with her car, or lures a stranger into a night of binge-eating and having sex, it's impossible to tell whether she's succumbing to unpredictable impulses or relishing the lucidity that comes with controlling other people's fates. Lively guest performances from Chloe Bailey, Billie Eilish, and Kiersey Clemons complement Fishback's work beautifully, putting Dre's weaknesses on full display. Meanwhile, colorful, grainy cinematography — most of the show was shot on 16-mm film — heightens the spooky allure of the plot.
The show's attempt to skewer obsessive fandom sometimes goes awry, however. Its use of biographical elements of Beyoncé's life to pad Ni'Jah's character is more distracting than incisive, and its insistence that it is not a work of fiction — fake legalese to this effect appears at the beginning of every episode — is tiresomely self-serious. But Swarm is still intriguing for its attempts to subvert TV thriller tropes. It knows that charismatic white male serial killers often get treated as sweet, broken darlings by their fans. In response, it gives us Dre, a gender-bending, acne-scarred Black antiheroine with a perpetual outsider's wary glare, and it dares us to lavish adoration on her while she follows her own adoration to its worst possible extremes. —Izzy Ampil
Where to watch: Prime Video
Read more:
"Swarm" Doesn't Quite Nail What Makes Stan Culture So Toxic, But Dominique Fishback Is Amazing In It
Party Down (Season 3)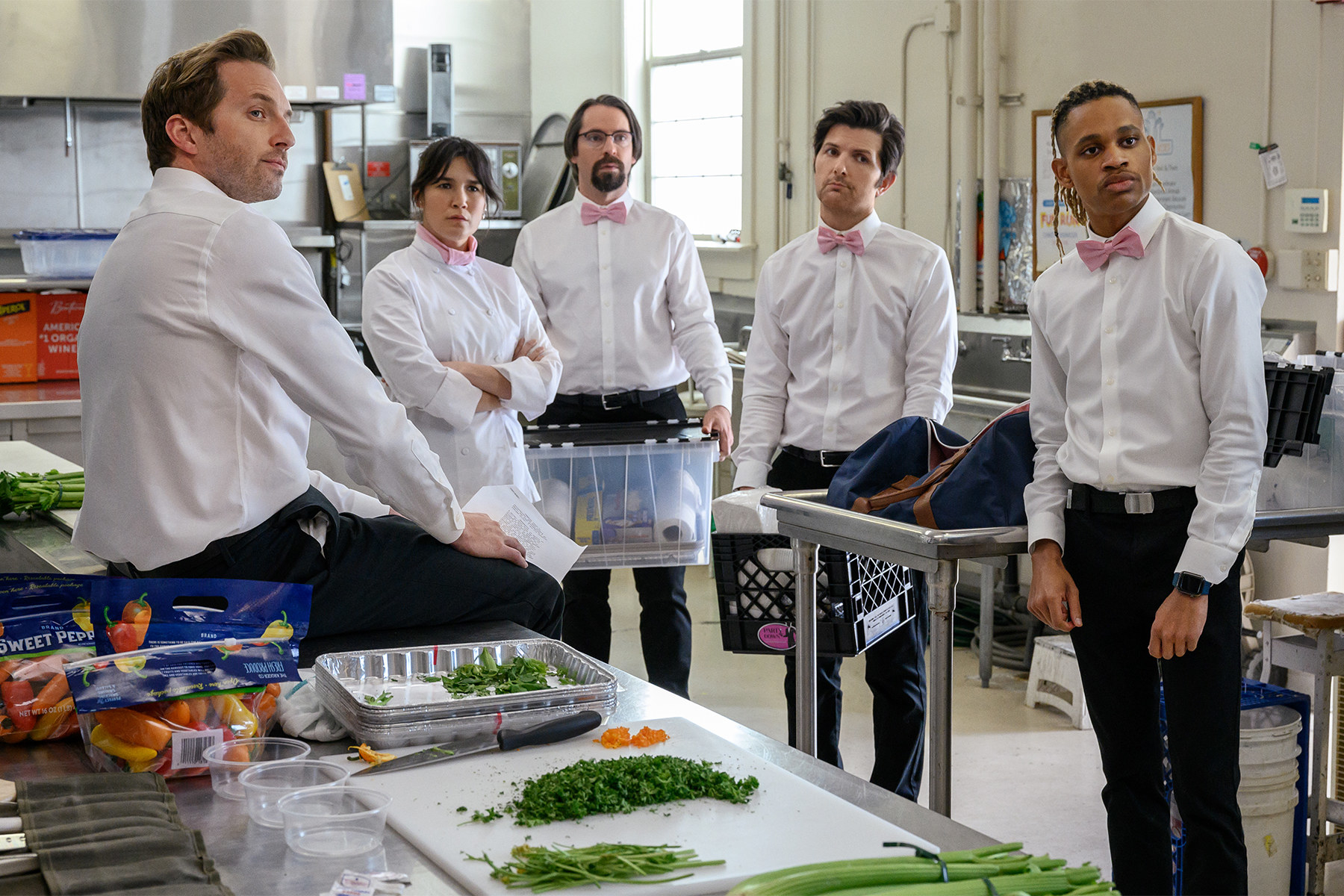 This much-loved, but lowly rated Starz comedy was a crucial stepping stone for actors such as Adam Scott and Lizzy Caplan, who along with Martin Starr, Ryan Hansen, Jane Lynch, and Megan Mullally played LA actors supplementing their fledging careers by working at a catering company, headed by the oppressively optimistic Ron Donald (Ken Marino). Though the show sometimes trafficked in cheap humor that was de rigueur of the mid-aughts, it was a genuinely funny look at the anonymous toil and frequent indignity that is trying to be a Somebody in Hollywood while working a service job — always one potential audition away from a major break.
This long-awaited new season, which airs 13 years after the first, is even more grimly hilarious thanks to the passage of time. At the beginning of the new season, the only two people from the old crew still working at Party Down are Ron, now the owner of the franchise, and Roman (Starr), the proto-incel hard sci-fi writer. Scott's Henry has given up acting altogether and is a high school teacher. Kyle (Hansen) is about to star in a superhero movie called Nitromancer, Constance (Lynch) is now a wealthy widow, and Lydia (Mullally)'s daughter Escapade is on a hot streak. Henry's on-and-off-again flame Casey (Caplan) is the only absent one, because she's made it onto Saturday Night Live. (In real life, Caplan wasn't able to join the cast because of a scheduling conflict.) Jennifer Garner takes up Casey's mantle as Henry's potential new flame, while Zoë Chao and Tyrel Jackson Williams add some diversity to the cast as a pretentious chef and burgeoning content creator, respectively.
By the end of the first episode, we learn why the folks who got away from Party Down end up being sucked back into its orbit. Like the first two seasons, each episode centers on a catering event and features random, unexpected guest appearances — including Quinta Brunson, James Marsden, and Judy Reyes — and some gentle lampooning of Hollywood. Just like old times. —Tomi Obaro
Where to watch: Starz
Beef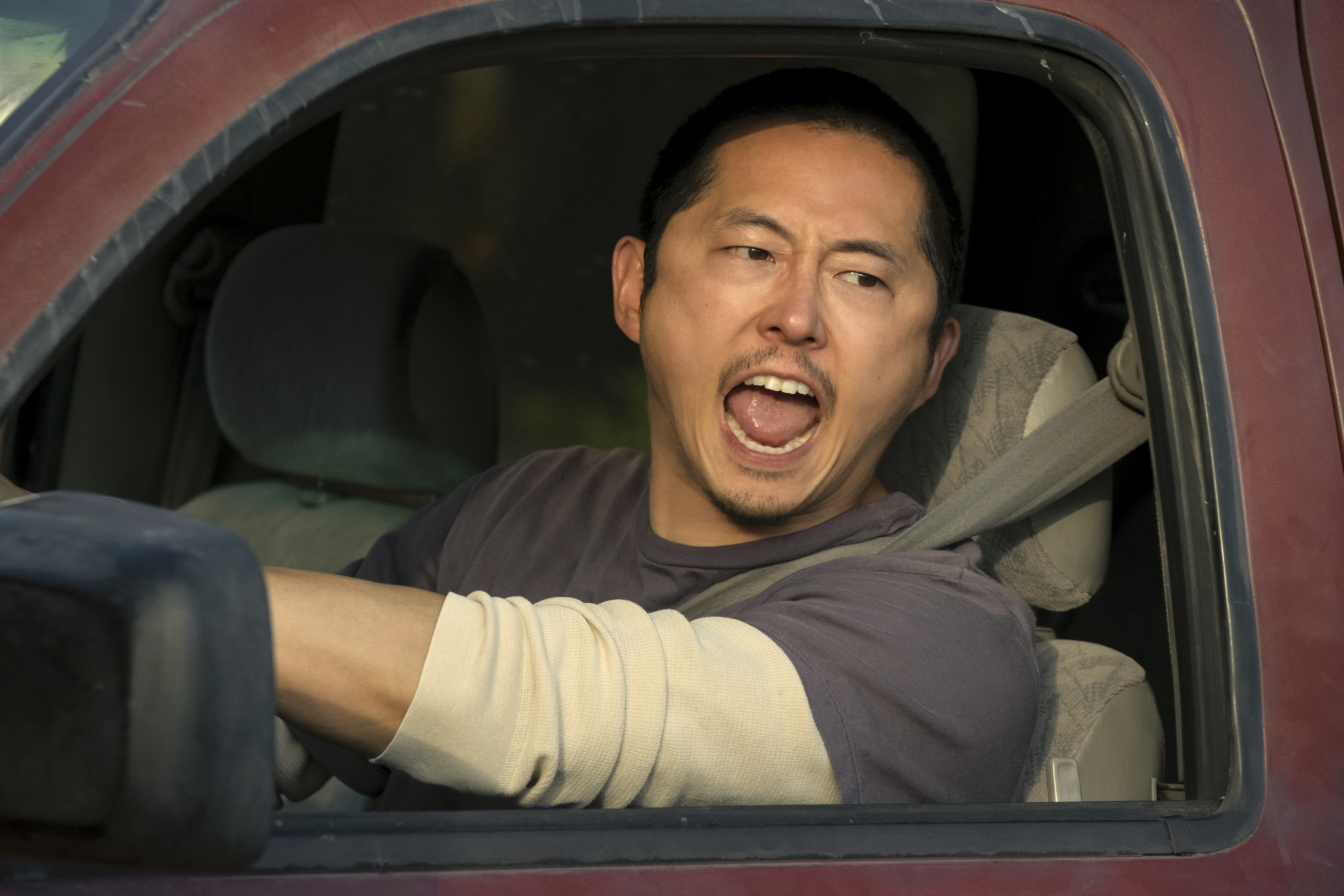 Starring Ali Wong and Steven Yeun in career-standout performances, this new Netflix dark comedy takes an ill-fated parking lot standoff and spins it out into a breakneck clusterfuck in which two strangers whose unhappiness is all-consuming set out to destroy each other's lives. At first this quest for revenge over an ultimately inconsequential exchange feels charged with all kinds of societal ills. Danny (Yeun), a failed motel owner, resents Amy (Wong), a successful entrepreneur on the brink of a major deal, for everything from her luxury SUV to her beautiful Calabasas home to her endlessly Instagrammable life, while Amy clocks Danny's men's rights activist energy from a mile away. But the explosive rage they unleash on each other is driven by something much more internal and satisfying to explore. Amy and Danny are both so trapped by their inability to keep up with the expectations and obligations in their individual lives that when gifted with an easy scapegoat, a lifetime of resentment and regret ignites into a toxic cocktail that threatens to burn down the handful of relationships they've somehow managed to maintain.
The series isn't perfect. There's definitely some midseason bloat, a few secondary players who struggle to keep up with Yeun and Wong, and a divisive season finale. But the sense of claustrophobia in Amy's and Danny's lives, especially in terms of what they're expected to do to care for their families and how unachievable those goals are, makes it one of the most unique diaspora stories in recent history. Beef is for the immigrant kids whose successes are attributed to everything except their hard work, whose failures are marked as a reason to stay in their home country. Beef is for everyone teetering on the verge of letting their whole life unravel — because at this point, it's easier to lose your shit on someone in a parking lot than admit your credit score is trash, you'll never own a home, and you can't remember the last time you made a new friend. Most importantly, Beef is for those of us who need feeling bad to feel good every once in a while. But take heart, at least you haven't gotten to the point where you stalked a woman across LA to pee all over her bathroom floor or used a gun as a masturbatory device. There's hope for us yet. —Krutika Mallikarjuna
Where to watch: Netflix
Physical:100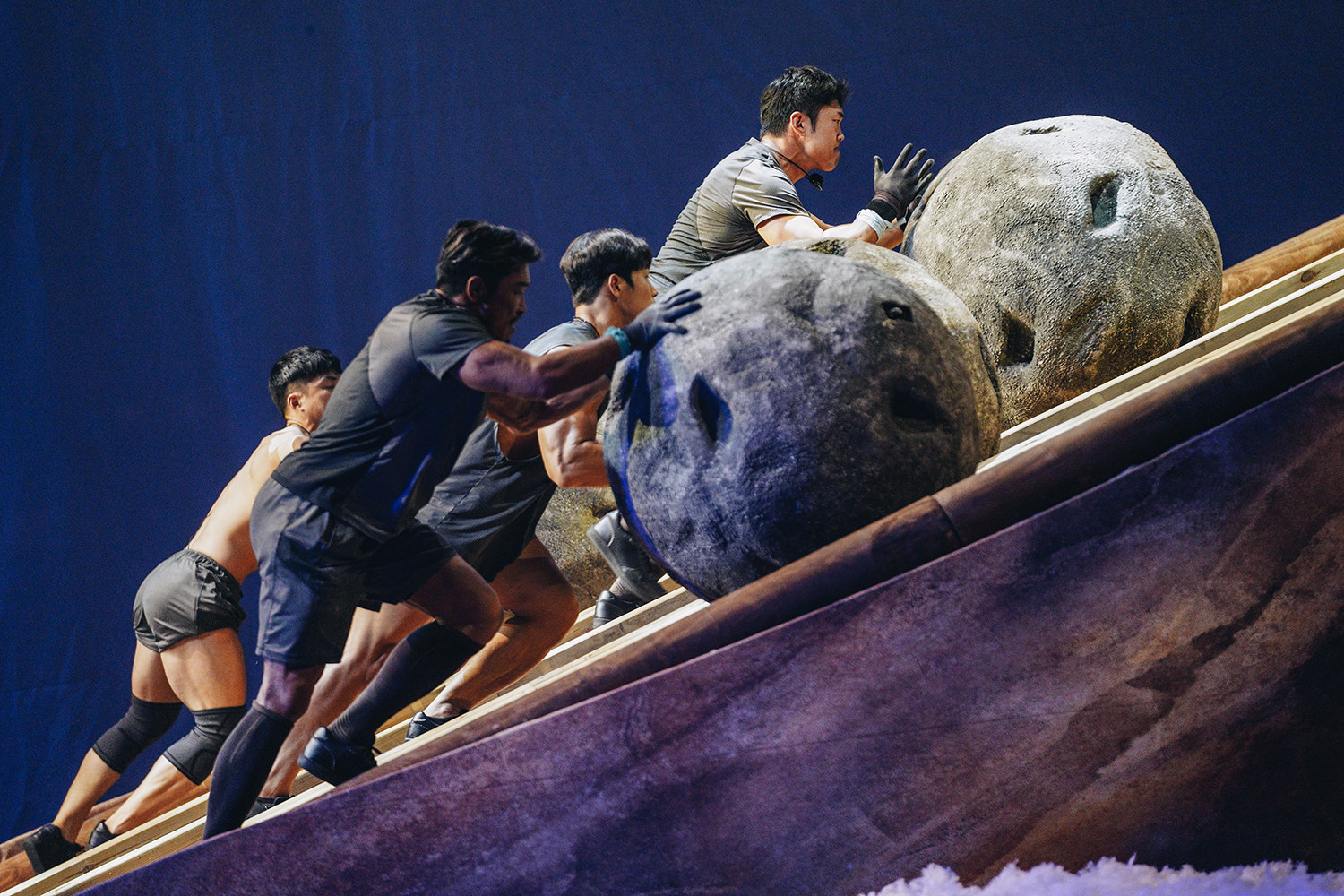 This well-made and entertaining thirst trap has held a spot among Netflix's most-watched shows in the US since its release in late January. Round by round, participants push their bodies in games with random rules for both ego and money. Winning the prize of 300 million South Korean won (roughly $230,000) depends not only on a contestant's particular skills and determination, but also their ability to cooperate on teams and whether the challenge at hand plays to their strengths or works against them.
The Korean show brings together 100 contestants — including national team athletes, content creators, and MMA fighters — to compete in a series of games requiring strength, agility, endurance, and teamwork to prove who has the best physique. Contestants put on uniforms and are herded into a room where an ominous voice announces game rules as a projection of a blue, glowing orb looms over them, invoking the Eye of Sauron. Winners move on to the next game; losers confront life-size sculptures of their torsos and smash them with a hammer.
Everyone on the show is painfully hot and capable. The spectacle of strength alone is compelling enough to warrant a marathon viewing, but the allure of Physical: 100 is not just the eye candy — it's also the ethos of the competition. Participants approach the games with collegial spirit and a reverence for both teammates and opponents, both of which are sorely missing in many American reality series, which are set up to stoke interpersonal drama and backstabbing. Those who are eliminated warmly cheer on the competitors who remain. Watching the show awoke a desire in me — a naturally small and unathletic person — to experience the physicality of flipping a person over my shoulder and pinning them to the ground. —Venessa Wong from "I'm Obsessed With 'Physical: 100'"
Where to watch: Netflix
Family Karma (Season 3)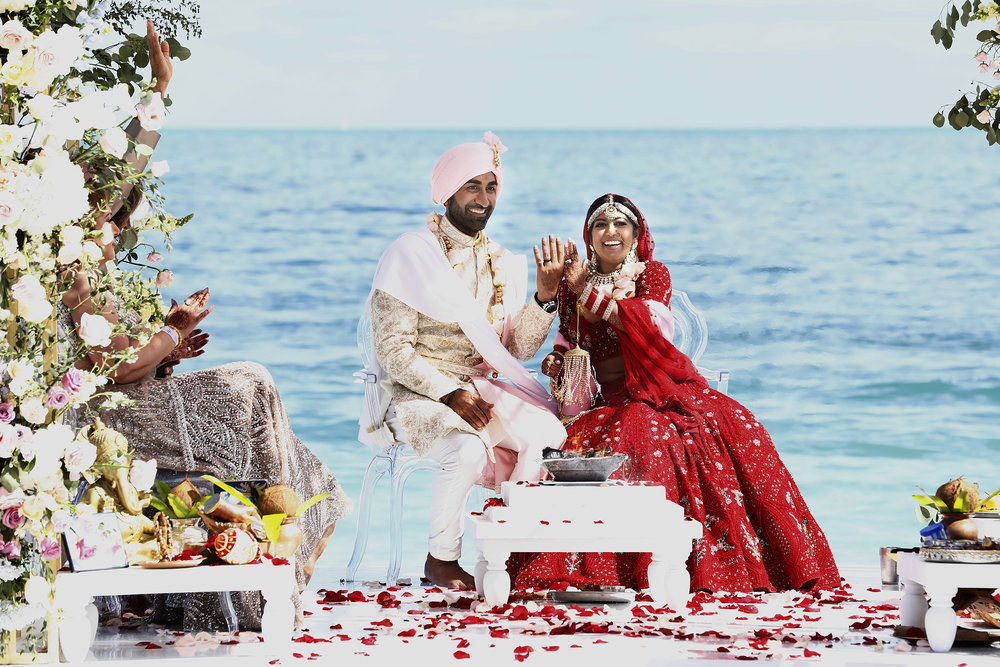 The Real Housewives put Bravo on the map as a reality TV powerhouse. But the channel has also zeroed in on other subcultures, exposing the pressure of the behind-the-scenes labor of luxury yacht crews, the drunken hijinks of annoying millennial white Hamptonites, and most recently, the lives, loves, and clashes of (around) five Indian American families in Miami with Family Karma.
Now in its third season, the best part about Karma is that there are so many different families and plotlines that it doesn't have to manufacture drama. Both parents, adult kids, and sometimes even grandparents are part of the show. There's the thirtysomething unhappy couple Vishal and Richa, whose struggles are aggravated by her mom's meddling; there's Brian, a twentysomething corny hot guy moving out of his parents' home; there's Bali, who still struggles with a controlling ex-husband. Most poignantly this season, we see interracial gay couple Nicholas and Amrit attempting to integrate queer love and tradition as they plan their wedding. Their storyline has featured some of the most nuanced family dialogues on the subject ever depicted on television. Like most ongoing reality franchises, Karma is leaning more and more into meta drama (about the fairness of cast members keeping parts of their lives off the show). But so far, it retains enough of the charming vibe of earlier reality television to feel like a refreshing change of pace in the genre. —Alessa Dominguez
Where to watch: Bravo
Correction: Megan Mullally's name was misstated in an earlier version of this post.