In her new memoir Unhinged, former Trump aide Omarosa Manigault-Newman reportedly calls President Donald Trump a "racist" who repeatedly used the n-word. And she claims there's a tape to prove it.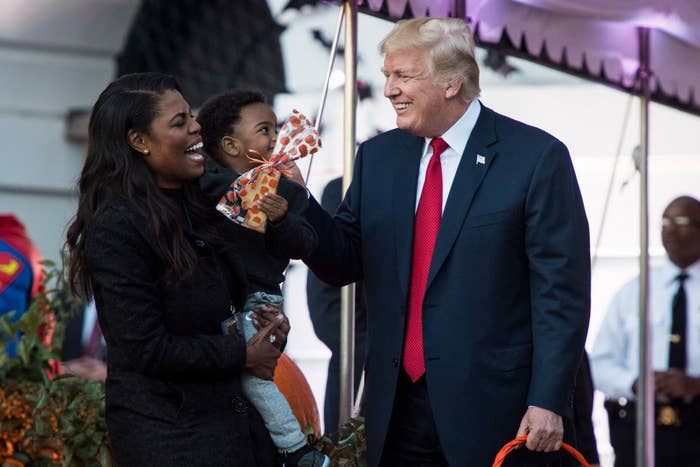 Manigault-Newman — who landed a job at the White House as a senior aide before being fired in 2017 — said that Trump used the n-word "multiple times" while he was the host of the reality TV show The Apprentice, according to the Guardian and the New York Times, which obtained early copies of her book set to be released on Aug. 14.
Manigault-Newman reportedly wrote that while she never heard Trump use the racial slur herself, she had been investigating the existence of a tape in which he had allegedly used the word "multiple times" during outtakes for The Apprentice.
In the book, which BuzzFeed News has requested an advance copy of, she reportedly claims that Trump's team scrambled to prepare a response in case the tape came out. It never did, but she claims that "three sources in three separate conversations had described the contents of this tape" to her.
"They all told me that President Trump hadn't just dropped a single n-word bomb," she reportedly wrote in the book. "He'd said it multiple times throughout the show's taping during off-camera outtakes, particularly during the first season of The Apprentice."
She added, "I would look like the biggest imbecile alive for supporting a man who used that word."
Rumors of the off-camera outtakes have been around for years.
During the 2016 campaign, supporters of Hillary Clinton called on the studio MGM, which owns the rights to the show, to release the unaired tapes, arguing that voters "deserve to know the full extent of Donald Trump's misogyny, divisiveness, and lack of temperament."
"I cannot fathom why people would sit on it," Clinton's press secretary, Brian Fallon, said at the time.
At the time, Manigault-Newman ignored a question about whether MGM should release the tapes, though she said she was confident that they are innocuous.
"I'm not concerned at all," she said at the time.
The book — as reported by outlets that obtained a copy — contains several unverified accusations and anecdotes about Manigault-Newman's time in the White House.
In response to reports of the book's contents on Friday, White House press secretary Sarah Huckabee Sanders slammed it and said it was "riddled with lies and false accusations."
"It's sad that a disgruntled former White House employee is trying to profit off these false attacks, and even worse that the media would now give her a platform, after not taking her seriously when she had only positive things to say about the president during her time in the administration," Sanders said in a statement.
Manigault-Newman said that after she was fired from the White House in 2017 by chief of staff John Kelly, she had a "growing realization that Donald Trump was indeed a racist, a bigot and a misogynist."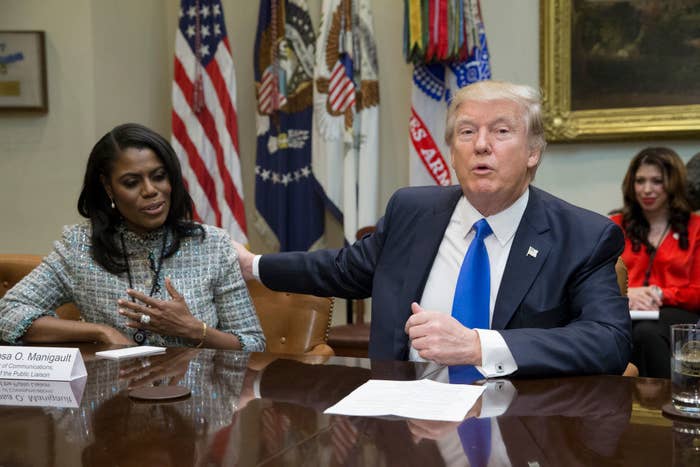 "It had finally sunk in that the person I'd thought I'd known so well for so long was actually a racist," she reportedly wrote. "Using the n-word was not just the way he talks but, more disturbing, it was how he thought of me and African-Americans as a whole."
Manigault-Newman's association with Trump began in 2004 when she was a contestant on the first season of The Apprentice. In 2016, she was hired to be the director of communications for the White House Public Liaison Office and had a relatively undefined portfolio that irked her colleagues.
After her departure from the White House, an official told BuzzFeed News that Manigault-Newman had grown increasingly frustrated with Trump's handling of racially charged issues and that she "struggled with being an African-American senior staffer" amid all the "racial incidents" in the White House.
In Unhinged, she reportedly wrote that her "certainty about the n-word tape and his frequent uses of that word were the top of a high mountain of truly appalling things I'd experienced with him, during the last two years in particular."
Frank Luntz, a Republican political consultant and pollster, said Friday that he had never heard Trump use the n-word as someone claimed to Manigault-Newman that he had. "It's flat-out false," he said, adding that she never verified it with him before putting it in her book.
Manigault-Newman also claims that she witnessed Trump using other racial epithets, including the words "flip" and "goo-goo" to describe White House counselor Kellyanne Conway's husband George Conway, who is half Filipino.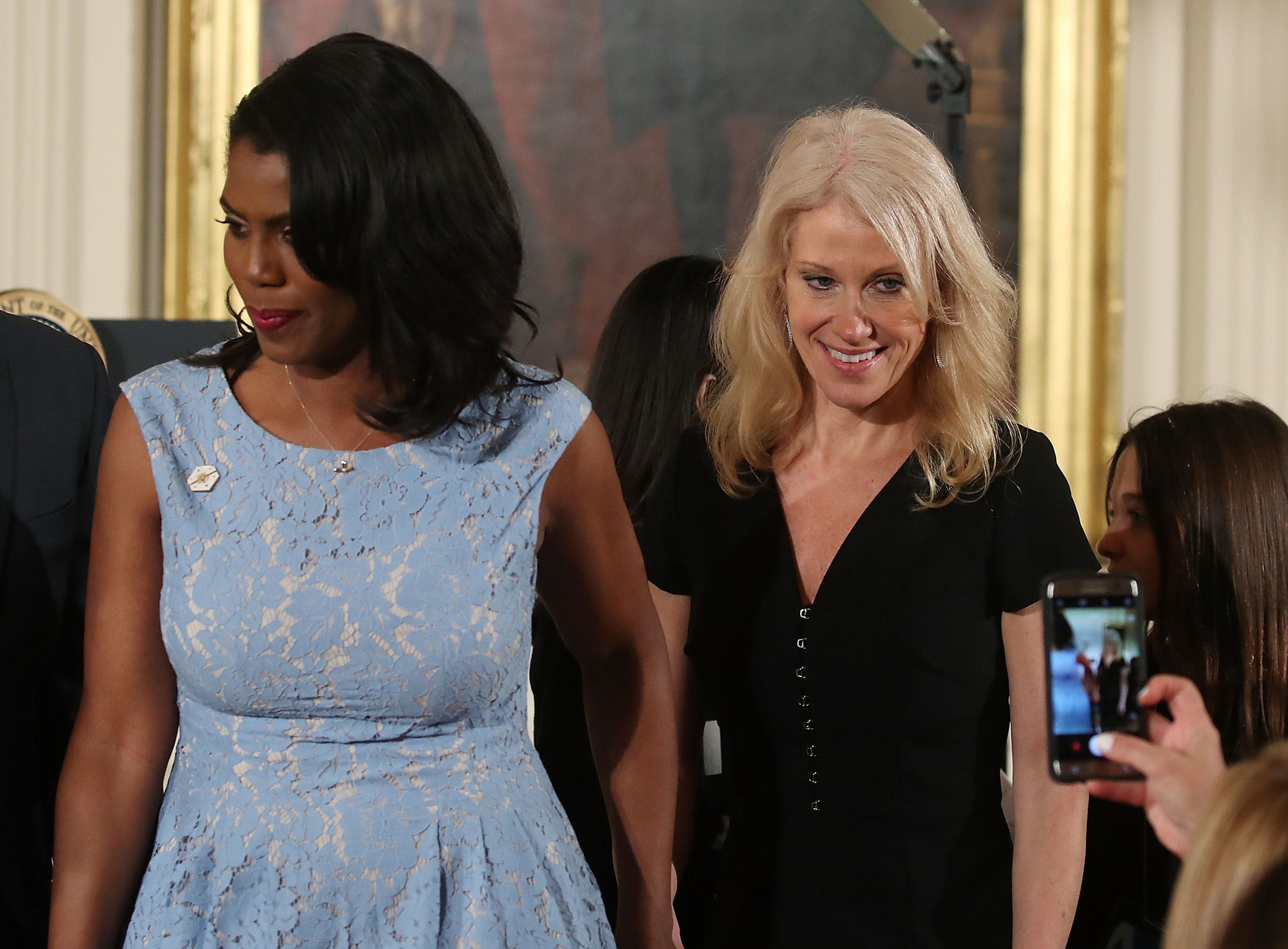 "Would you look at this George Conway article? F**ing FLIP! Disloyal! Fucking Goo-goo," she reportedly wrote.
George Conway, a conservative lawyer, has been openly critical of the Trump administration and has supported special counsel Robert Mueller's probe into Russian interference in the 2016 elections, which Trump calls a "witch hunt."
Responding to Manigault-Newman's claims that Trump used racial slurs against him, George Conway tweeted Friday that the "allegation is not credible, and indeed ridiculous, particularly in light of the timing of her departure from the White House — December 12, 2017."
In her book, Manigault-Newman claimed that Lara Trump, the president's daughter-in-law and campaign adviser, offered her a contract valued at $15,000 per month in exchange for her silence after being fired from the White House.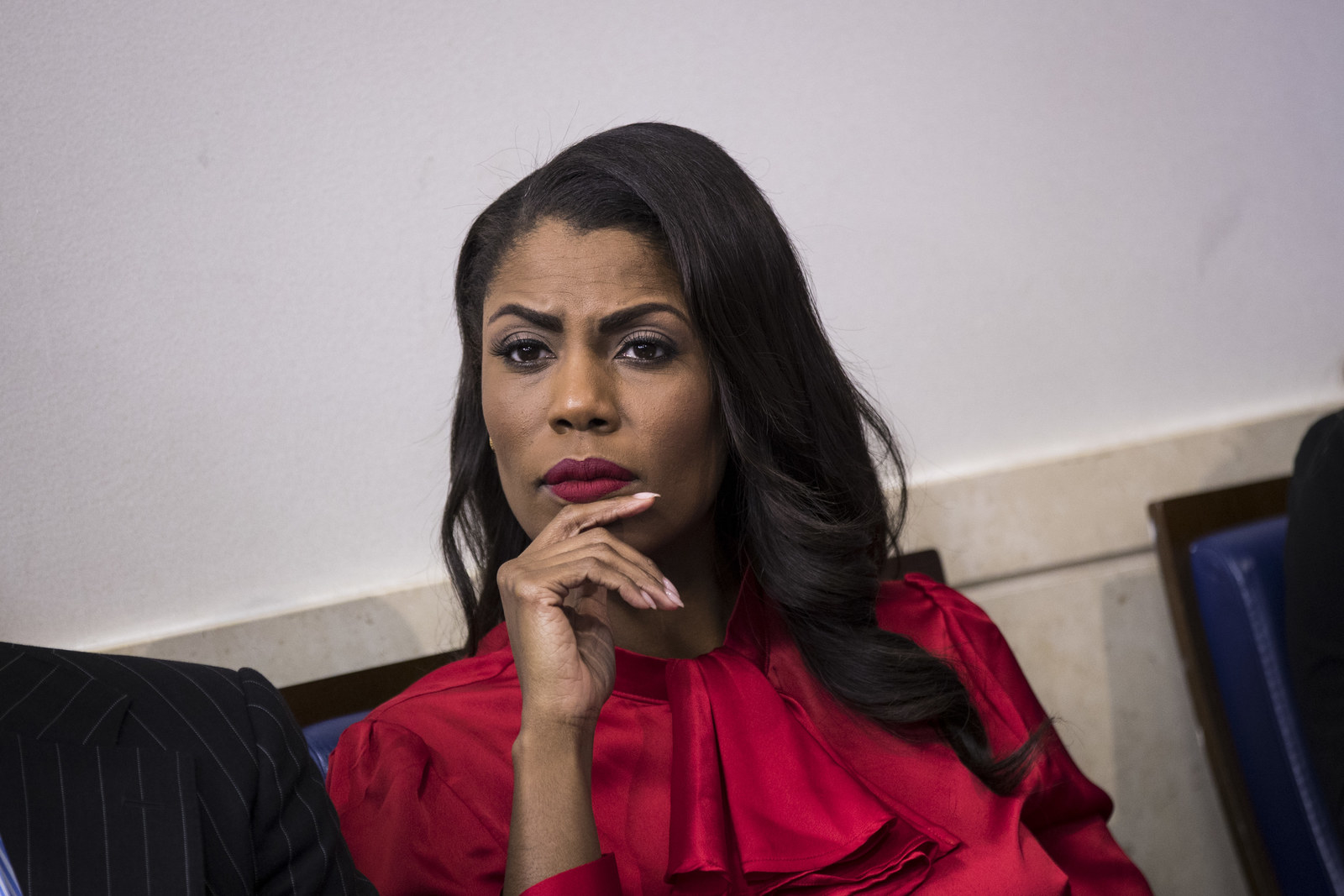 In excerpts of the book obtained by the Washington Post, Manigault-Newman said that the proposed nondisclosure agreement allegedly stated that she could not make comments about Trump, Vice President Mike Pence, and their respective families. The alleged NDA — that Manigault-Newman described as "harsh and restrictive" — also required her to do "diversity outreach" for the Trump campaign.
The Trump campaign did not respond to BuzzFeed News' request for comment.
Among several unverified anecdotes about her time in the White House, Manigault-Newman said that there was a tanning bed in the White House, a claim that Trump's aides have dismissed. A senior White House official said Friday that there was no tanning bed.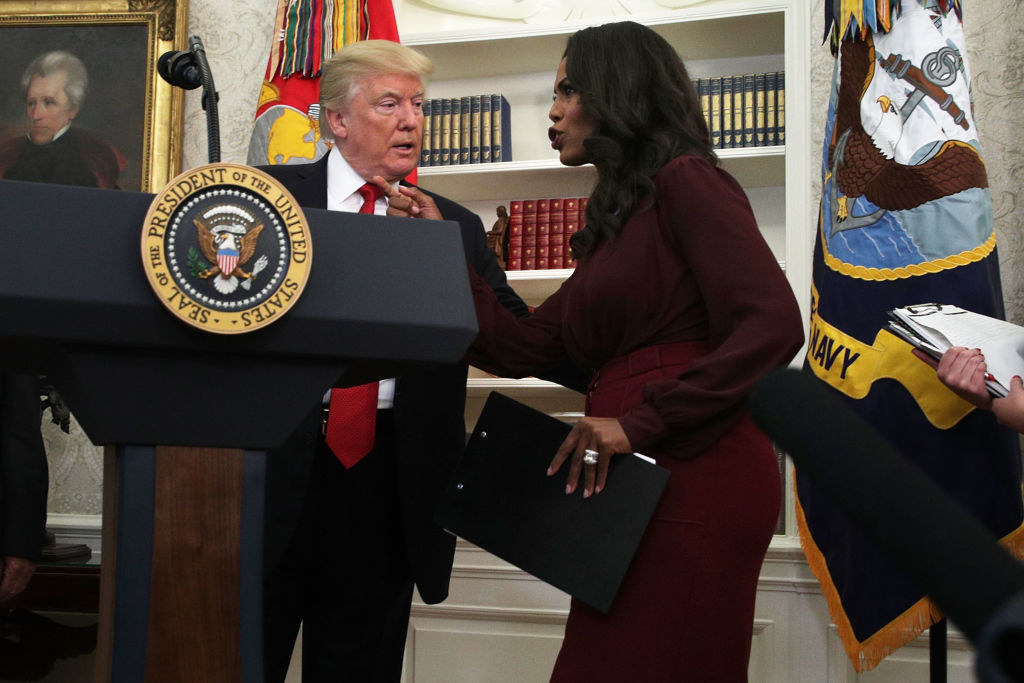 Manigault-Newman also claimed that she saw Trump put a note in his mouth and then chew and swallow it after an Oval Office meeting with his then-personal lawyer Michael Cohen in early 2017, the Post reported.
"I saw him put a note in his mouth," she wrote in the book. "Since Trump was ever the germaphobe, I was shocked he appeared to be chewing and swallowing the paper. It must have been something very, very sensitive."
White House officials confirmed to the Post that Manigault-Newman had brought Cohen into the White House, but there was no proof that Trump ever chewed on a piece of paper. Several White House aides called the claim untrue, the Post reported.
She also described being fired by Kelly in the Situation Room, saying that he told her that Trump didn't know he was letting her go.
"The staff works for me, not the president," Kelly said according to Manigault-Newman's account. "So after your departure, I'll inform him," Kelly said, according to the book.
According to Manigault-Newman, Trump called her saying he saw on TV that she was "thinking about leaving" and allegedly expressed his displeasure when she told him that Kelly had fired her.
She claimed that after her departure she also received calls from Jared Kushner — who told her to "call us anytime" — and Ivanka Trump, who told her she "really loves" her.