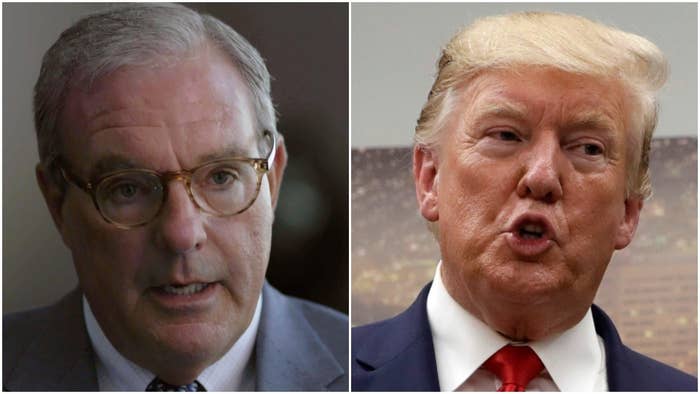 El Paso's Republican mayor, Dee Margo, said that President Trump mocked him as a "RINO" (Republican in Name Only) in a private conversation during Trump's visit to the Texas city last week after its deadly mass shooting.
In an interview with PBS's Frontline on Wednesday, Margo said that Trump made the RINO remark, which Republicans hurl at one another to imply they're not conservative enough, after the mayor previously pushed back against the president's false claim that a border fence had made El Paso safer.
"He said, 'You're a RINO,' and I said, 'No, sir. I am not a RINO,'" Margo told Frontline. "I said … 'I simply corrected the misinformation you were given by [the Texas] attorney general, and that's all I did.'"
In response, Trump "just kinda grinned," Margo said.
The conversation took place when Margo accompanied Trump in a car back to the airport after the president's controversial visit to meet survivors of the shooting.
During their conversation, Margo said that when he told the president about the history of El Paso and that it was not a crime-ridden city, it "seemed to resonate" with Trump.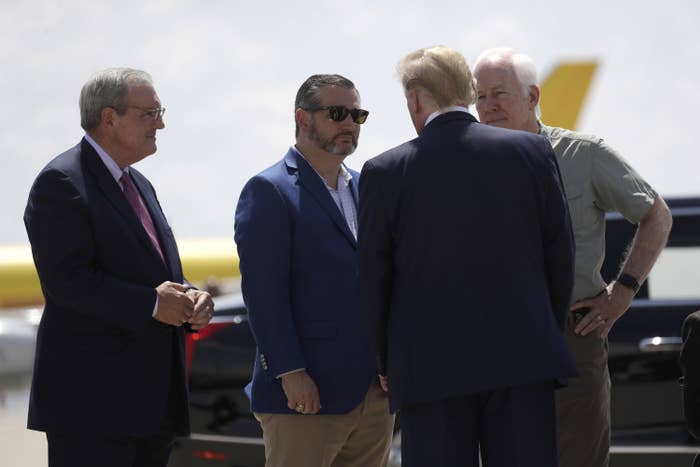 The two have publicly criticized each other over Trump's debunked claims earlier this year that the construction of the border fence around the city had dramatically reduced crime rates in El Paso.
"The border city of El Paso, Texas, used to have extremely high rates of violent crime — one of the highest in the country, and considered one of our nation's most dangerous cities," Trump said in his State of the Union address in February. "Now, with a powerful barrier in place, El Paso is one of our safest cities."
Several city officials, including Margo, corrected Trump on this falsehood.
"El Paso was NEVER one of the MOST dangerous cities in the US," Margo said in a tweet after Trump's speech. He added that the border fence was not the "sole deterrent" in curbing criminal activity in the city.
Trump doubled down on his false claims during a rally in El Paso shortly after his State of the Union address despite federal government data that said the city had low crime rates before the border fence was completed in 2009.
During the rally, Trump even took a jab at Margo, saying, "I don't care if the mayor is a Democrat or a Republican, they are full of crap when they say the border barrier didn't help lower the crime rate."
Recalling that moment, Margo said that Trump hadn't even been to El Paso before the rally in February and that he had flown in and out of the city that very night.
Responding to Trump saying he was "full of crap," Margo told Frontline, "I said I'd been to a proctologist and I was doing much better."
The White House did not respond to a request for comment. Margo was not immediately available for comment.