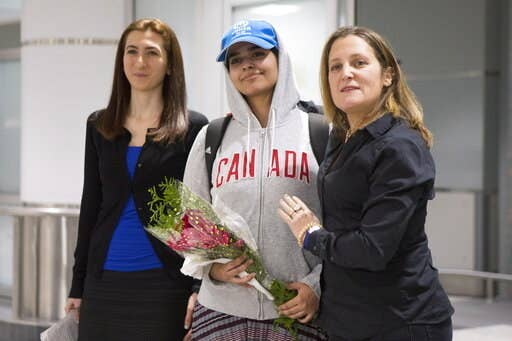 Saudi teenager Rahaf al-Qunun arrived in Canada on Saturday, where she's been granted asylum after fleeing from her allegedly abusive family.
"This is Rahaf al-Qunun, a very brave new Canadian," Canadian Foreign Minister Chrystia Freeland said as she welcomed the 18-year-old at Toronto Pearson International Airport.

Qunun wore a hoodie with "Canada" emblazoned across its front and held a bouquet of flowers.

The teen first caught the world's attention a week ago when she live-tweeted her fight against deportation by barricading herself in a Thai hotel room.
After her social media campaign — aided by her friends — went viral, the United Nations assessed her claims of asylum and recognized her as a refugee.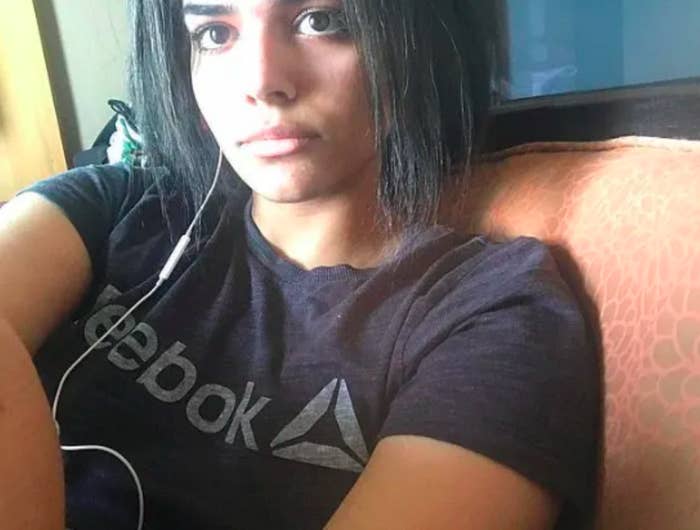 The UN High Commissioner for Refugees had initially referred Qunun's case to Australia for "consideration of refugee settlement." However, the agency later withdrew its referral to Australia, Global News reported.
On Friday, Canadian Prime Minister Justin Trudeau said he had accepted the request to grant the teen asylum.

"Canada has been unequivocal that we will always stand up for human rights and women's rights around the world," he said. "When the UN made a request of Canada that we grant Miss al-Qunun asylum, we accepted."

The announcement came hours after Qunun's Twitter account was deactivated because of death threats.
The teen said she fled from her relatives who she alleged had abused and beaten her. Qunun also said that she had recently renounced Islam and that her family had threatened to kill her "for the most trivial things."
While Canada has expressed its strong concerns about Saudi Arabia's human rights violations, Trudeau has been questioned about the country's $15 billion weapons contract with Saudi Arabia.
While being unable to discuss the details of the military deal as per the contract signed under the previous administration, Trudeau most recently suggested that his government was looking for a way out of the deal and reiterated his concerns about Saudi Arabia's human rights record, Global News reported.
UPDATE
This story has been updated with news of Qunun's arrival in Canada.