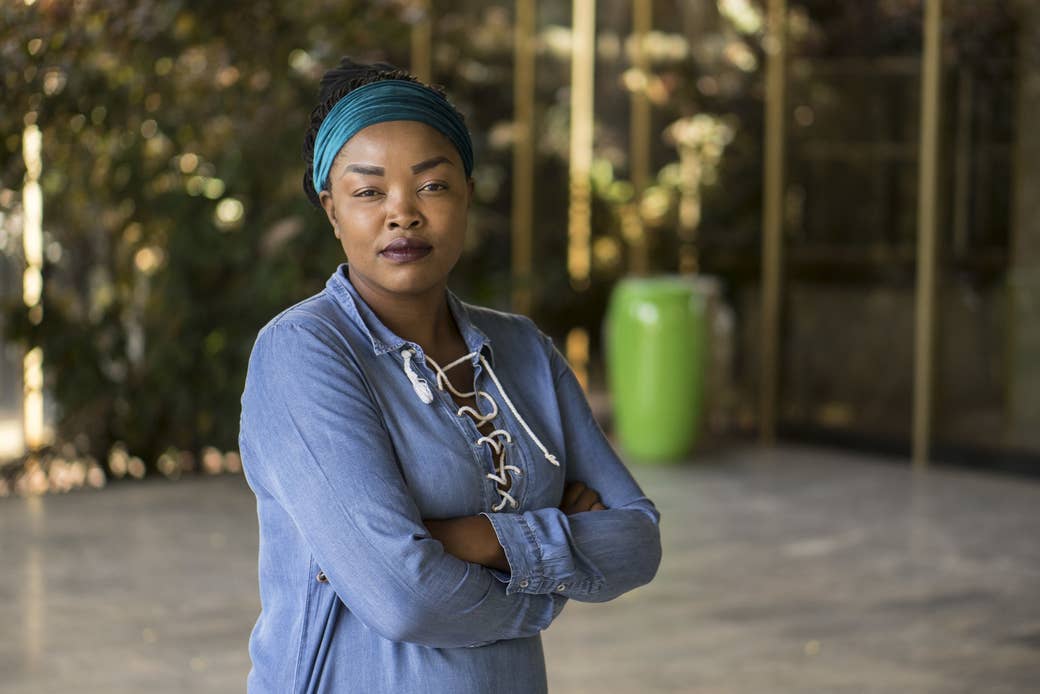 NAIROBI — Vimbaishe Musvaburi was difficult to hear over the phone, and not because the service was spotty.

The 35-year-old Zimbabwean activist and politician, whose emotional interview live on the BBC about former president Robert Mugabe stepping down went viral, spoke to BuzzFeed News one January afternoon inside a cafe called Sopranos, in the capital, Harare. The sounds of a lunchtime rush — baristas shouting over the clang of forks and knives hitting plates — played in the background as she described what life had been like in Zimbabwe since the nation's leader of the past 37 years stepped down.
"Talking freely about how you feel or what you think means a lot right now."
But the fact that Musvaburi was able to give an interview about the state of politics in Zimbabwe inside a busy café was perhaps the most telling indicator of how much things had changed since Nov. 21.
"A few months ago, every time I'd get a call in a public place like this, I'd have to decline it," she said. "Talking freely about how you feel or what you think means a lot right now."
It's been two months since Zimbabwe was thrust into the global spotlight after Mugabe resigned and the former vice president he'd fired weeks prior, Emmerson Mnangagwa, became the country's interim leader. Images of jubilant Zimbabweans spilling onto the streets have since transitioned into a calmer and freer country — for now, at least. Their elation continues to be paired with a delicate embrace of Mnangagwa's leadership, and tempered by the reality of a persistent cash crisis that may not be resolved anytime soon.
Musvaburi has been in the public eye in Zimbabwe in recent years, having returned to the country in 2009 after a decade in the United Kingdom to become an activist advocating for youth empowerment. She regularly posts Facebook Live videos discussing local politics with her followers, but became an overnight sensation around the world after a moving interview she gave on the BBC spread quickly across the internet and in WhatsApp groups in the days following Mugabe's ousting.
"I have no words — I can't even express myself," she began in the BBC interview. She clutched her chest as she spoke about life in Zimbabwe under Mugabe's rule, and her trembling voice eventually gave way to tears.

"I'm an activist, and I've been fighting and speaking for the people, and I've been saying to the people, 'If it's not for my generation, it's for my children's generation,'" said the mother of two. "Every day you wake up, you don't know where to get food, you don't know whether you've got enough [for] school fees. People are scattered all over the world; the word 'family' doesn't mean anything to us anymore."
"If it's not for my generation, it's for my children's generation."
Musvaburi told BuzzFeed News that her interview has had both positive and negative effects. She still receives messages of support from people all over the world on social media, and said that the exposure has been largely helpful as she prepares to run for parliament in her hometown of Bulawayo, the second-largest city in Zimbabwe after the capital.
"The world got to know about how much we have wanted to get some form of change in our country, and how much we have gone through to actually get Mugabe to step down," she said. "People have told me 'Well done,' and that we've shown we can do things nobody actually thought would get done in Zimbabwe."
But the heightened attention also opened her up to controversy. The same night of her interview, Musvaburi was the subject of another video, one that showed her and two of her friends removing a portrait of Mugabe from the wall of a hotel in Harare. The clip showed a hotel employee attempting to take it back from them, causing a brief scuffle. Nobody appeared to have been injured, but she still received a fair amount of backlash because of it.
The day after both videos appeared online, Musvaburi took to Facebook Live to apologize for her behavior.
"Personally, I was very excited. I was happy he was gone. It wasn't the right way to act; it wasn't the right way to do it," she said in the Nov. 22 video, adding that she had also apologized directly to the hotel managers.
"I am sorry, Zimbabwe, for those people who follow me and are disappointed at me for acting like that. But, look, he's a man that I wasn't happy with," she added.
Musvaburi knew when she returned to the country in 2009 to be an activist that it would require her to constantly be looking over her shoulder, but she told BuzzFeed News that things intensified after she began speaking publicly about a free Zimbabwe last April.
"April to November was intense surveillance," she told BuzzFeed News. "You'd be on the phone for five minutes, and you knew you were being tapped. You weren't able to live your own life, always worried about people being sent to follow you."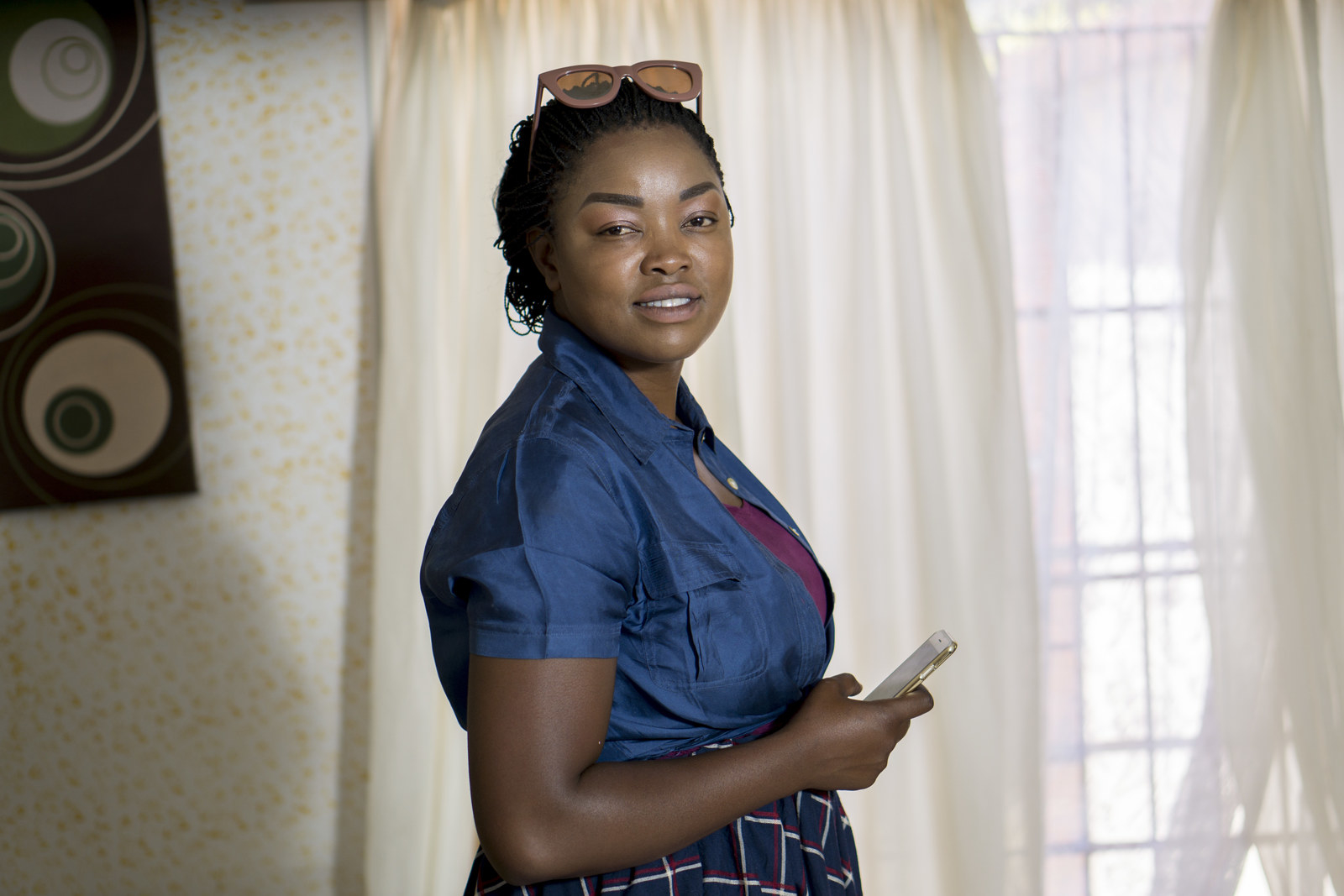 In July, Musvaburi announced her plans to run as an independent candidate. That same month, she caught someone breaking into her parents' home and watching her through her bedroom window.
"They literally followed me into my parents' yard," she said. "Definitely where safety was concerned, there was no safety at all."
"They literally followed me into my parents' yard."
And although she can now enjoy freedoms that had previously been denied to her, she and many other Zimbabweans remain skeptical about how long they can sustain hope without concrete changes.
"After Mugabe stepped down, people were willing to give Mnangagwa a chance. However, they still want elections. Everything that is in regards to Zimbabweans building on a democratic country is determined by the elections," she said.
Musvaburi added that while Mnangagwa's recent arrests of ministers who served under Mugabe have been met with praise, "he's still ZANU-PF [the political party Mugabe belonged to], and if the same structures still stand, what change of democracy do we have?"
Her concerns echoed those held by other Zimbabweans even as they rejoiced in the immediate aftermath of Mugabe's removal.
In the days following the historic shift in government, local bars spilled over with more customers than their bartenders had seen in years, signaling what many hoped would be a minor boost to the local economy. Police and military officers continue to comb the streets, but many have said that there are far fewer reports of civilian harassment. Three days after Mugabe left office, Mnangagwa vowed to open the country up to international investors, but Zimbabweans remained concerned about how long the process would actually take.
"I want a proper job, like, yesterday," said 29-year-old Lloyd Takaona, who makes a living fixing mobile phones in Harare's Central Business District. "There is no guaranteed income in what I'm doing. There is no pension here."
Yusuf Alubi was one of many people who could be found in long, winding lines at the bank to withdraw monthly pensions of as little as $20, and told BuzzFeed News in Harare that he hopes Mnangagwa delivers on his promises.
"I'm an old man and my prayer is that I do not die before I see this country being prosperous once again. We have suffered enough," said Alubi, who immigrated to Zimbabwe from Malawi more than 50 years ago.
Local activists are perhaps the most dubious about the democratic changes that may or may not come to Zimbabwe following Mugabe's removal. Ostalos Siziba, who belongs to a youth-led protest group called Tajamuka, told BuzzFeed News last year that Zimbabweans should not rest until they are certain that Mnangagwa will serve as more than simply an extension of Mugabe's leadership.
"Mnangagwa is not a product of popular politics that respects fundamental rights. He relies solely on state institutions to deal with whatever scenarios," said 25-year-old Siziba, pointing to the fact that the military is still involved in everyday policing. "It shall be seen if he will repeal draconian laws that will usher in a democratic society which respects and upholds its constitution."
The collective uncertainty is further exacerbated by the looming question of when elections will be held. Though Zimbabweans normally head to the polls in March every election year, on Jan. 18 Mnangagwa pledged that fair and free elections would be held in "four to five months."