Earlier this year, Kim Kardashian's 15-year-old sex tape with her ex-boyfriend Ray J was once again in the headlines when it featured heavily in the first season of Kim's new family reality show, The Kardashians.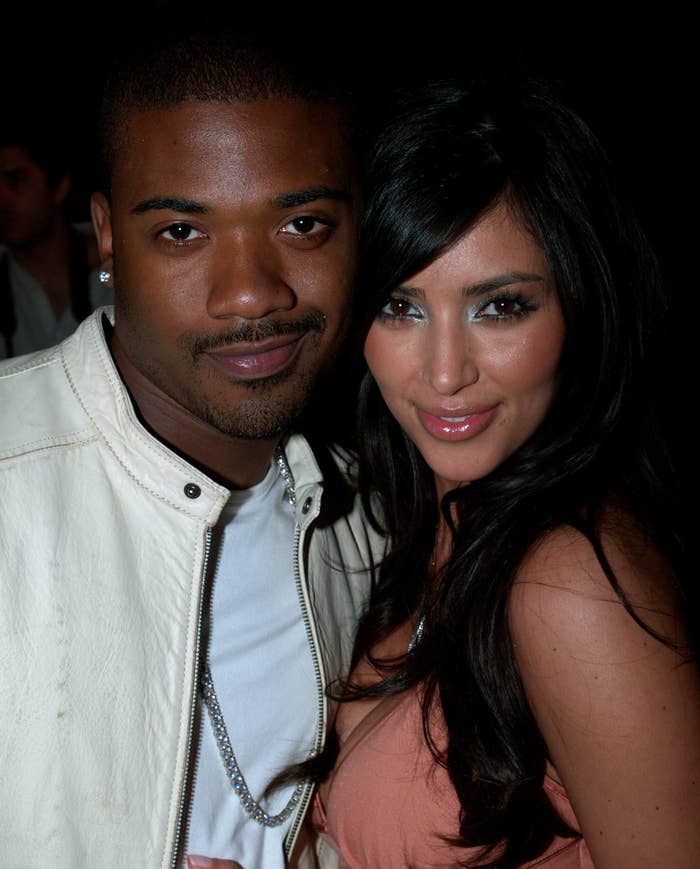 In the very first episode, Kim broke down in tears on camera amid reports that Ray J's manager was threatening to release a second sex tape from their 2002 Cabo vacation.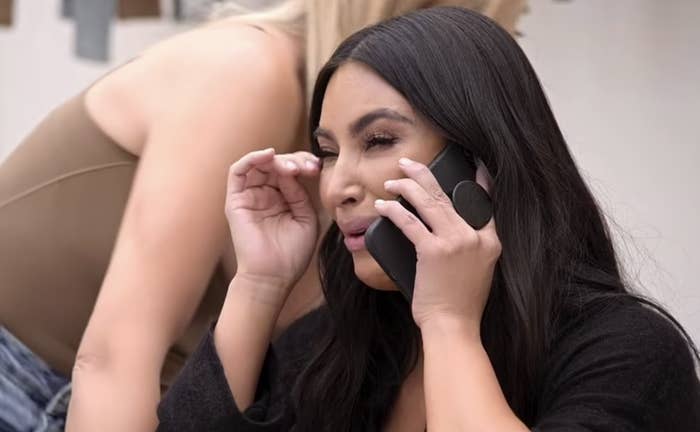 If you need a refresher, the explicit 41-minute tape was released through Vivid Entertainment in 2007, but had actually been filmed five years earlier.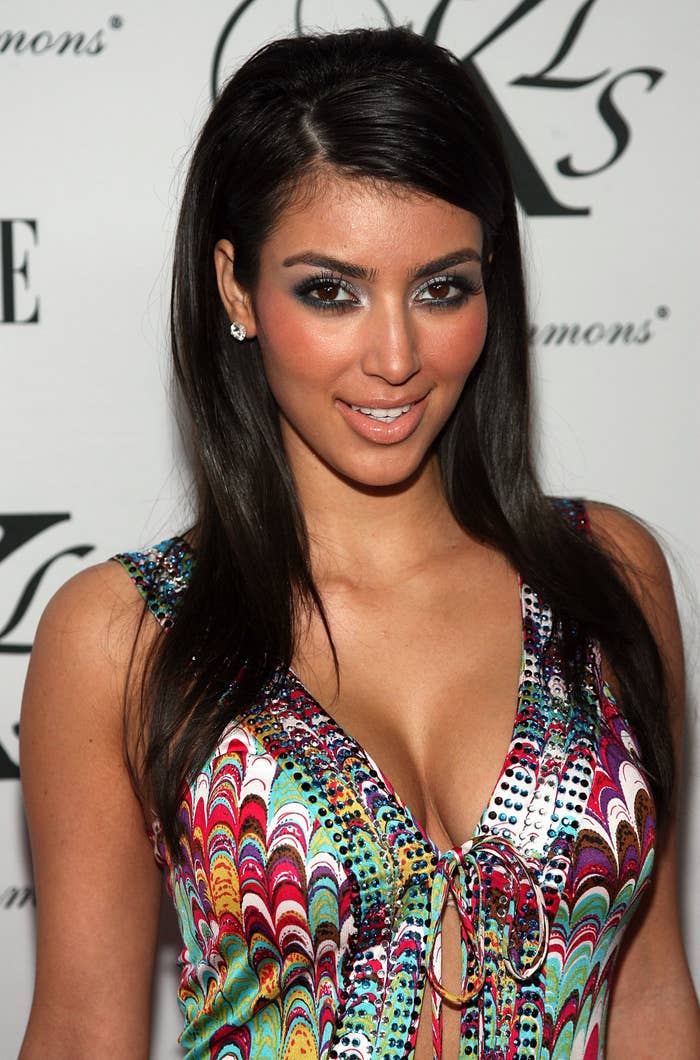 At the time, it was reported that Kim received $1 million for the rights to Kim Kardashian, Superstar. She'd initially attempted to sue the company over the sex tape's release, but they eventually settled out of court.
Seven months later, she and her family launched their E! reality show, Keeping Up With the Kardashians, which catapulted all of them to global fame and ran for 20 successful seasons.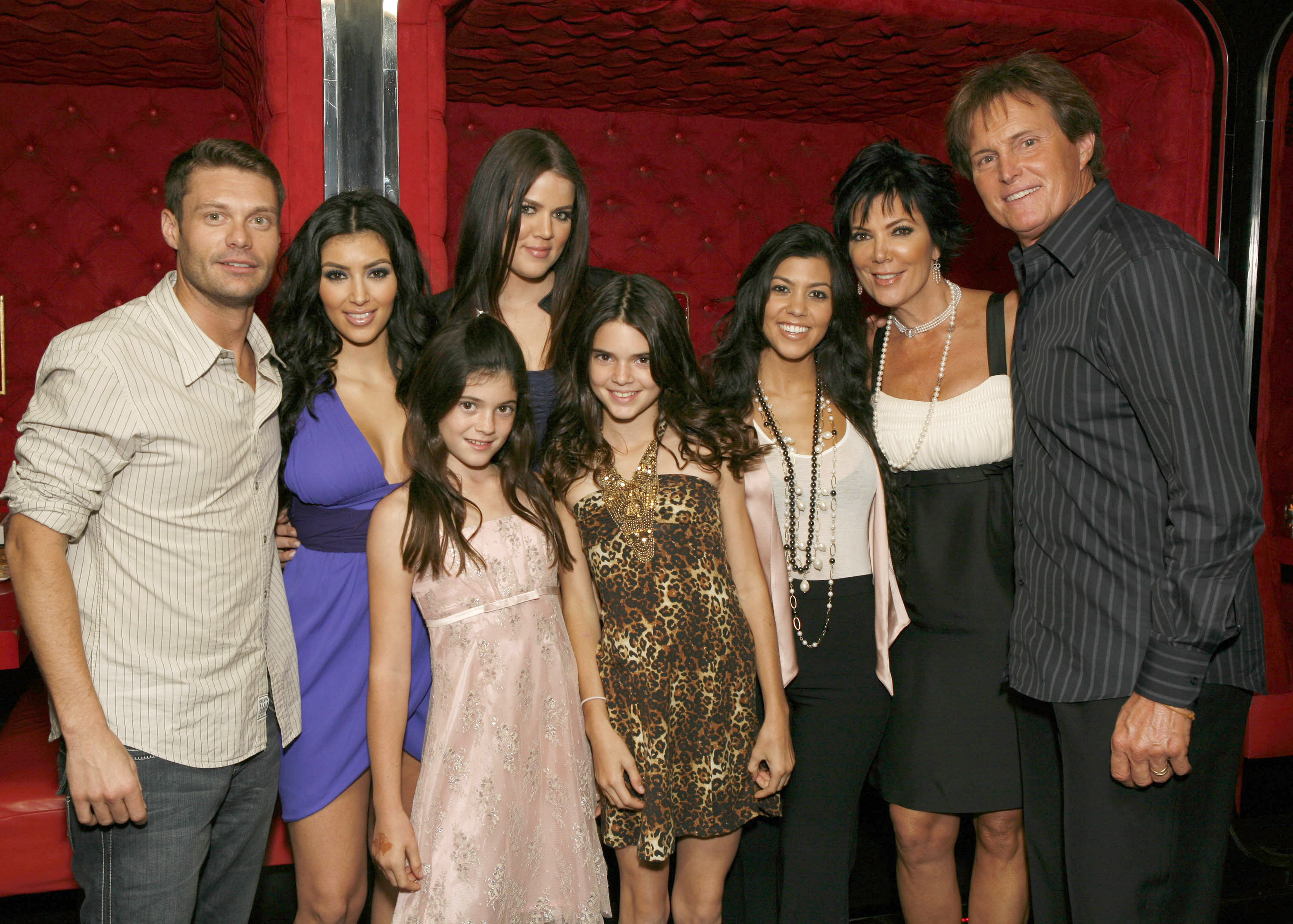 Kim candidly discussed the sex tape in Keeping Up's very first episode, and Kim admitted last year that she was open about it because she knew the producers would "love" that.
"I do think that, obviously, as producers, I'm sure they loved it. And loved [us] wanting to talk about the elephant in the room. I probably wouldn't have, unless it was for the show," she told the Los Angeles Times. "Sometimes I feel like, 'OK, I know I should probably deal and get this over with. Someone's gonna ask me, so I might as well just go ahead and do it.'"
And history appeared to repeat itself with The Kardashians, as the infamous tape was once again front and center amid the threat of a second tape release.
On the Hulu show, Kim told her family that she was almost certain that there wasn't any more footage.
However, she joked that she couldn't be 100% sure as she said of Ray J: "What if I was fucking sleeping and he stuck a dildo up my ass? I don't know."
Later in the series, Kim's ex-husband Kanye West was celebrated by Kim and her inner circle after he retrieved a laptop from Ray J that was said to contain all unreleased footage from the tape.
While the storyline made compelling viewing for Kim's fans, Ray J was less than impressed by it being brought up again almost two decades later.
In May, he leaked a private conversation that he'd had with Kim after the first episode of The Kardashians aired. In the messages and an accompanying interview with the Daily Mail, Ray J claimed that he, Kim, and her momager, Kris Jenner, had planned the tape's leak together.
He called the narrative of it being leaked a "lie that's been created by Kris Jenner and Kim" and said that the tape's release was the "biggest lie in the industry in the history of entertainment."
Ray J branded the tape "a deal and a partnership" between him, Kim, and Kris, and claimed that he suggested it to Kim after they saw her friend Paris Hilton's profile skyrocket following the release of her sex tape with Rick Salomon.
While Kim has always maintained that she never wanted the video to come out, Ray J has insisted that she was instrumental in its release and enlisted her mom to orchestrate it.
"Once I pitched the idea to her, just playing around a little bit, that's when she jumped on the idea, talked to her mom and it was out of my hands from there," he told the Daily Mail.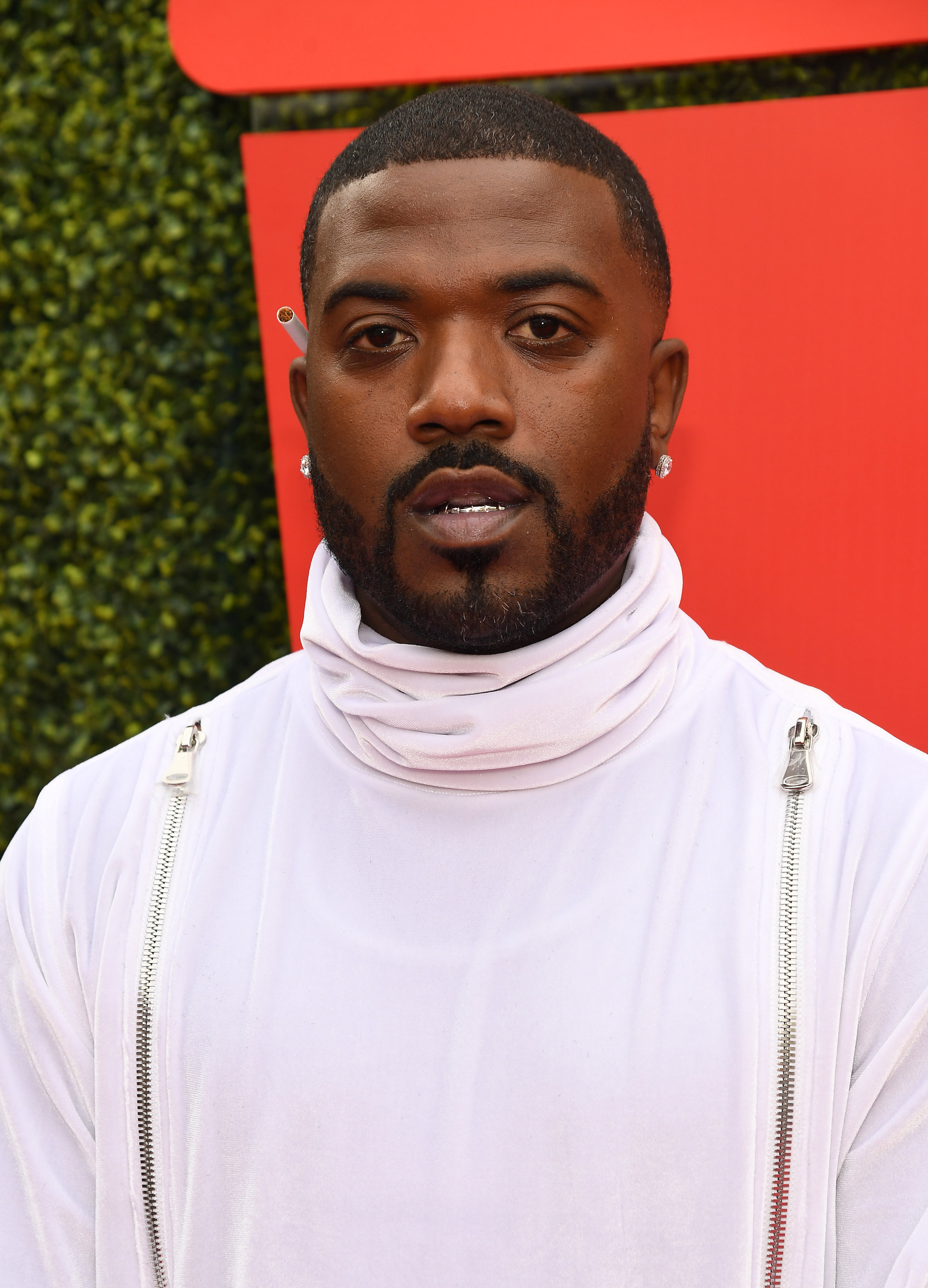 But Ray J also admitted that he regretted the sex tape leak because he was publicly blamed for it, which impacted his reputation. The star claimed that he signed a contract without seeking any legal advice, which left him unable to correct the record.
"You're watching a whole family create an empire from a lie they've created, it's heartbreaking and disrespectful to all the entertainers who have been honest and true to their craft," he said.
But Ray J didn't speak out until it became a storyline in The Kardashians this year, and in screenshots of a private conversation that he'd had with Kim on Instagram, Ray J accused her of "playing games" and said that they "had an agreement" and "planned all of this together."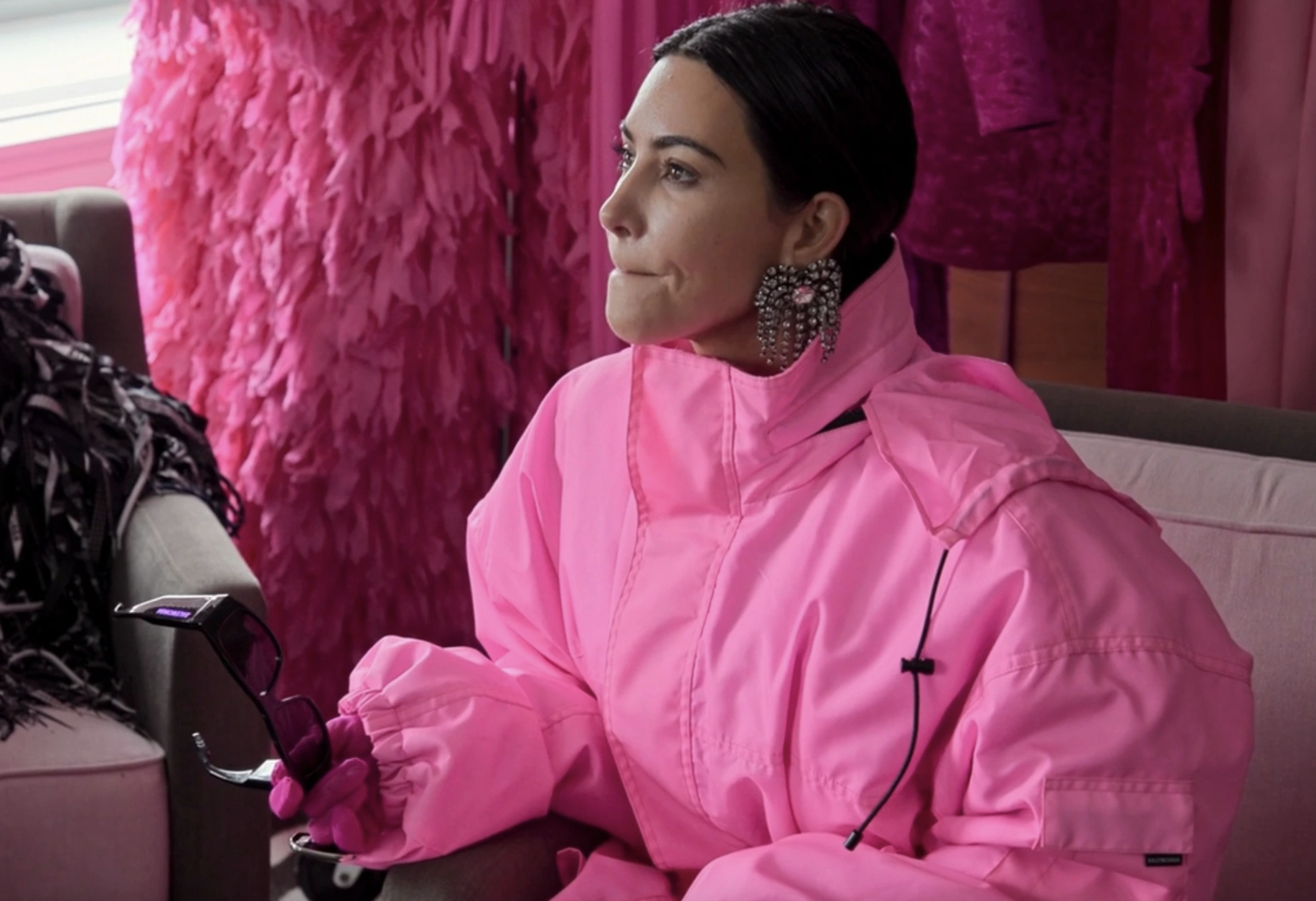 In one DM, he told Kim, "You know what we did! Your mom controlled this whole sex tape deal," and asked, "Why are you trying to ruin me when you know I was just a player in this! You have to stop believing your own lies!"
Kim did not acknowledge his claims that the sex tape was planned by her and her mom in her reply, but did defend the storyline in the show. By the end of their conversation, the two appeared to be on friendly terms as Kim insisted that she understood why he felt the way that he did.
She offered to release a statement that clarified that her dildo comment was a joke and apologized for how the episode had "affected" Ray J. Kim then said that she knows they are "aligned in wanting to move forward" with their lives and "not continue to be defined by something we did 20 years ago."
This seemed to appease Ray J, and he didn't say anything else about the situation for months. But this all changed at the weekend, when he doubled down on his claim that Kris was involved in the sex tape leak in a series of social media posts, where he showed more of the conversation between him and Kim, as well as the alleged contract.
The move was triggered by Kris's appearance on The Late Late Show with James Corden last week, where she was quizzed about the tape while hooked up to a lie detector.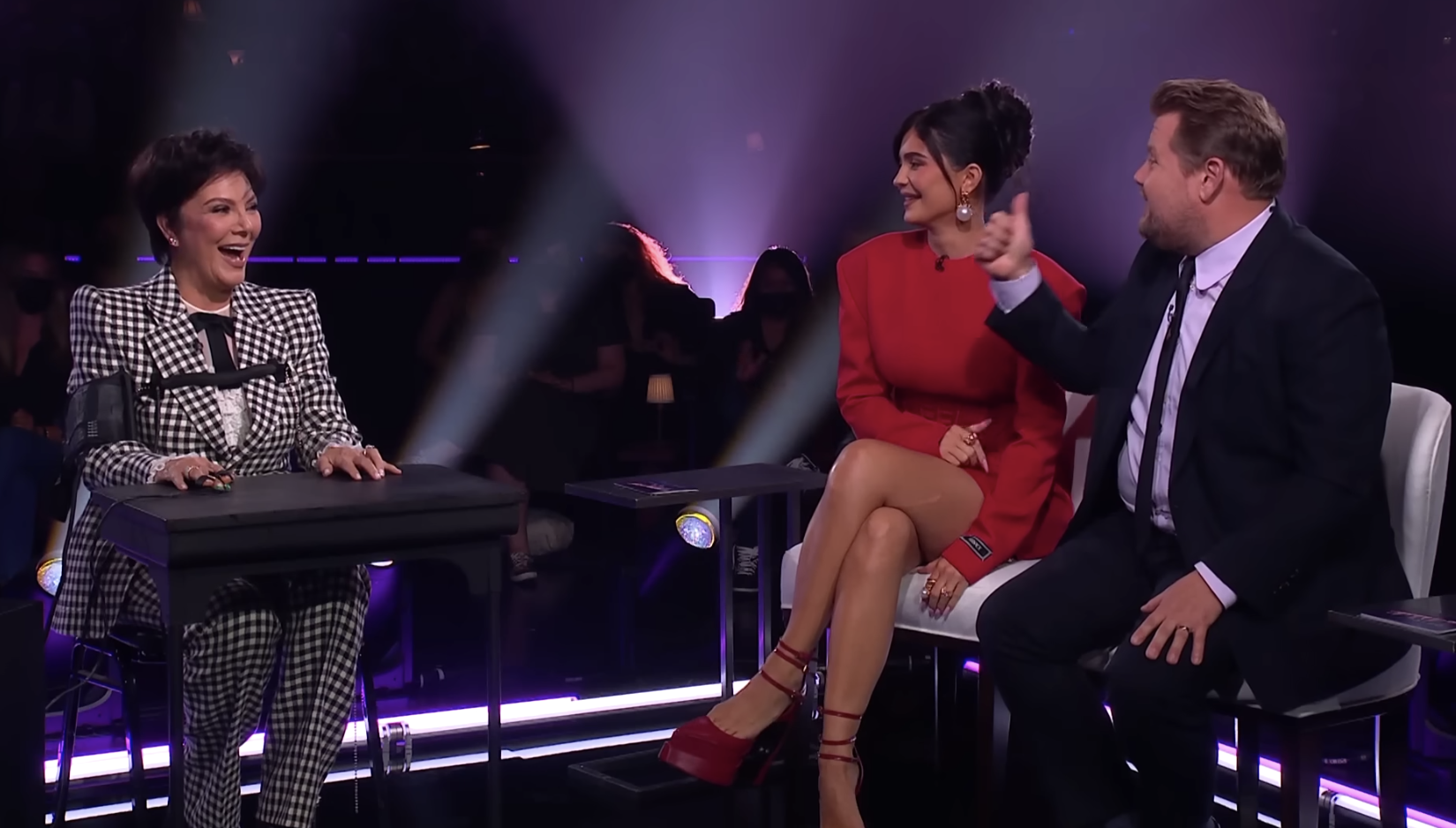 James asked Kris, "Did you help Kim release her sex tape?" And while the live studio audience gasped at the question, Kris remained calm.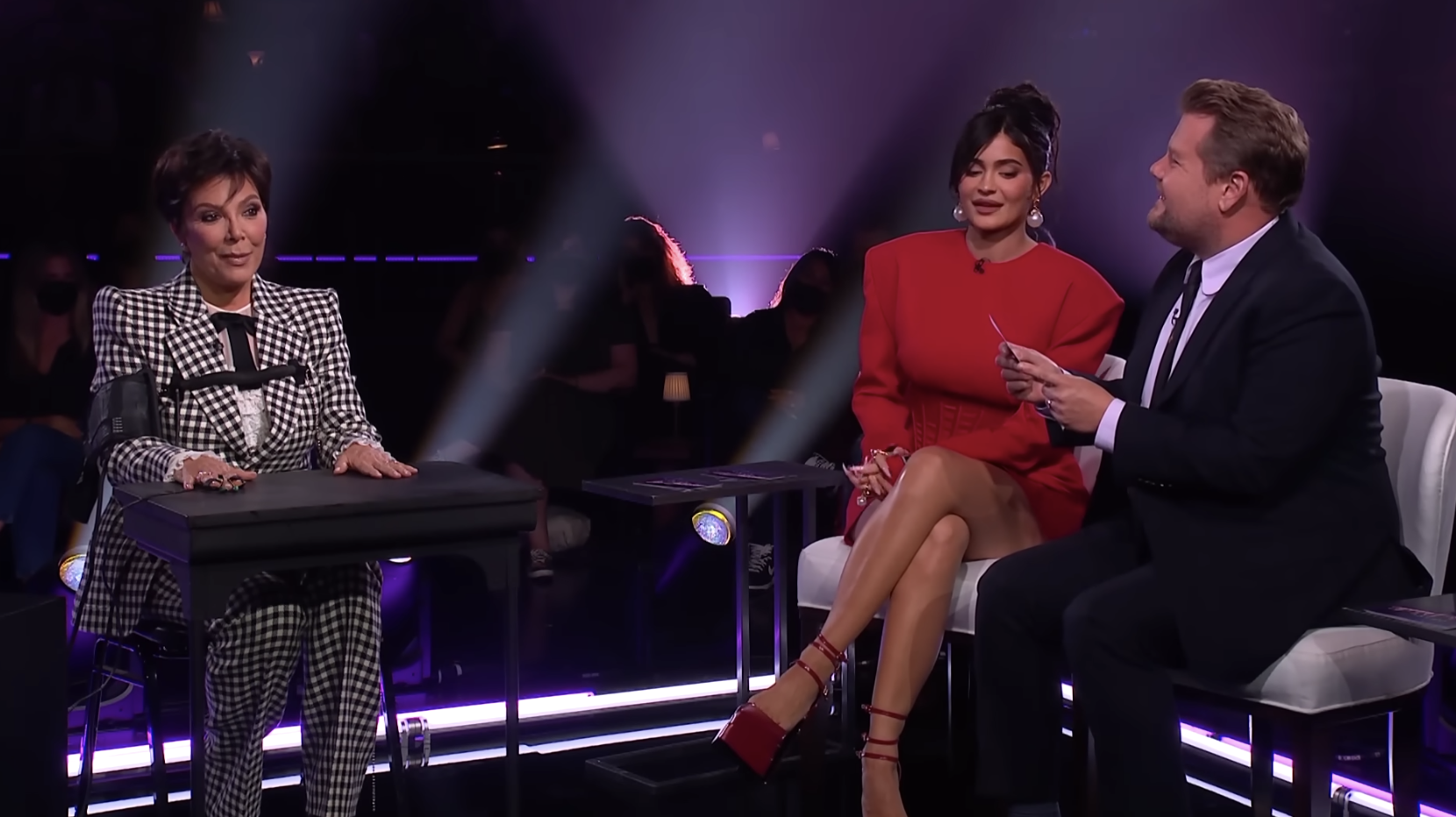 "It's OK," she said. "No, no."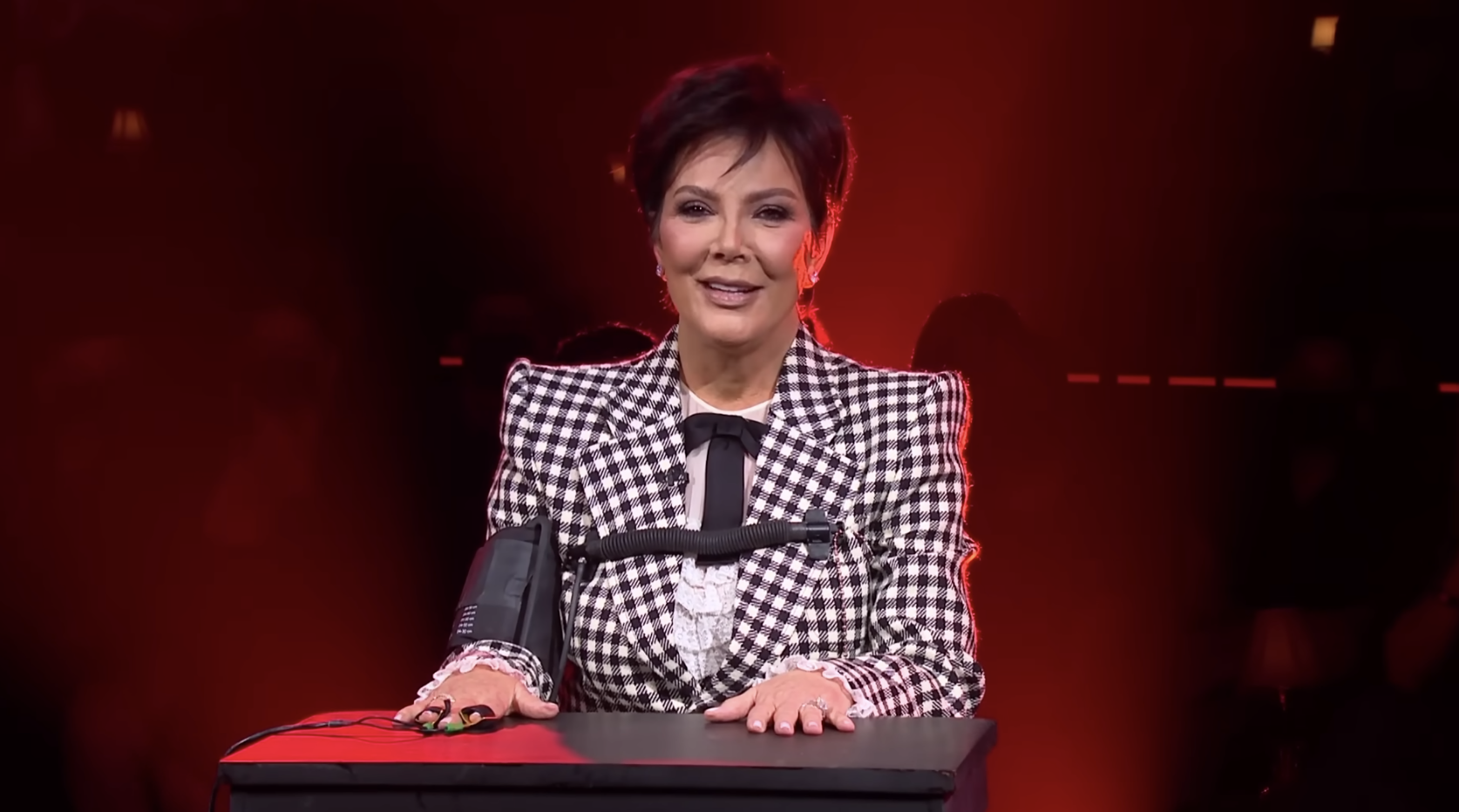 Polygraph expert John Grogan, who was administering the test, then determined that Kris was telling the truth, to which the momager laughed: "We cleared that up!"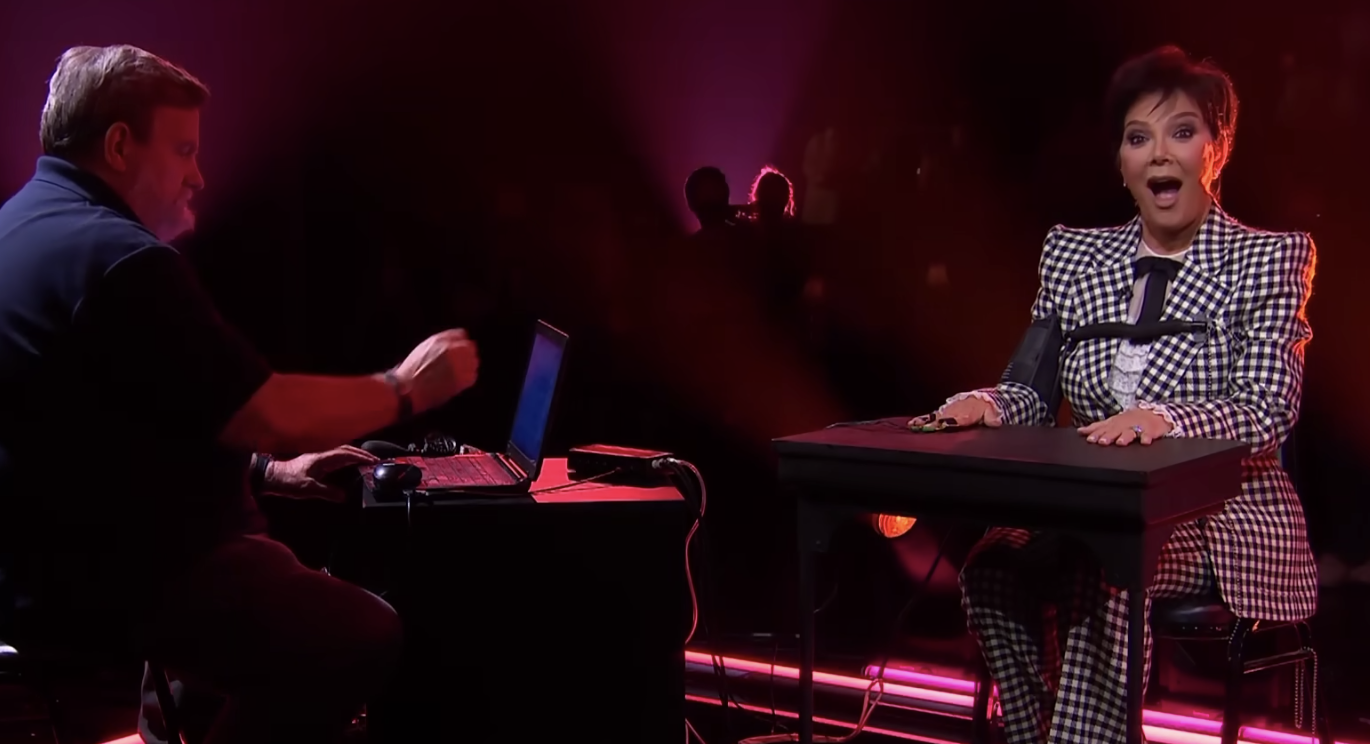 But Ray J wasn't having it and shared a variety of negative articles about John on his social media page as he claimed: "John Grogan is a fake. He is not a polygraph examiner. He is quite accurately known as the polygraph parasite. He's been convicted of twenty-six counts of fraud and had his P.I. license pulled from him, and he simply became a world-known polygraph examiner."
He also made a series of allegations against Kim and Kris in two Instagram Lives, which were 28 minutes and 44 minutes long, respectively.
Ray J claimed that he and Kim had filmed multiple different sex tapes, and Kris had watched them all and picked which one should be released in the leak.
She chose the final one because it was "better" and gave her daughter a "better look than the second one."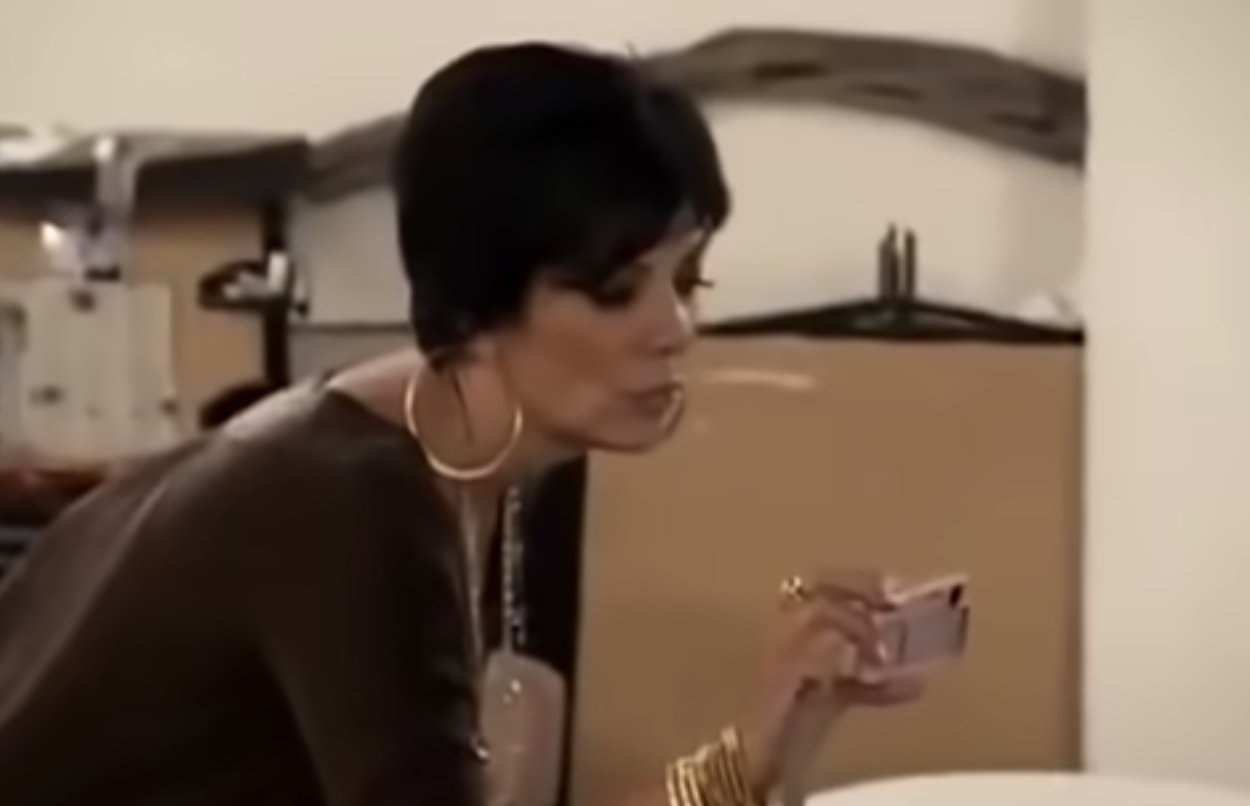 "You watched it, and made a decision," Ray J claimed. "Then, you get on whatever show and take a lie detector test with a fraud."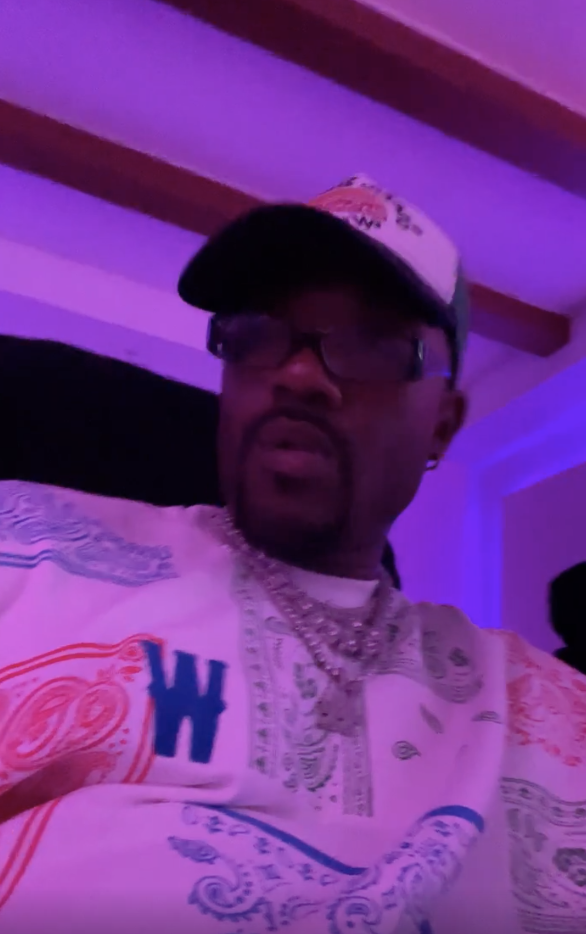 Ray J said that he had planned to take Kris and Kim to court for "being foul and trying to defame [him]" as he claimed that romantic partners don't trust him because of the 2007 sex tape leak, and that he even had to defend himself over it to the board of his company, Raycon, earlier this year.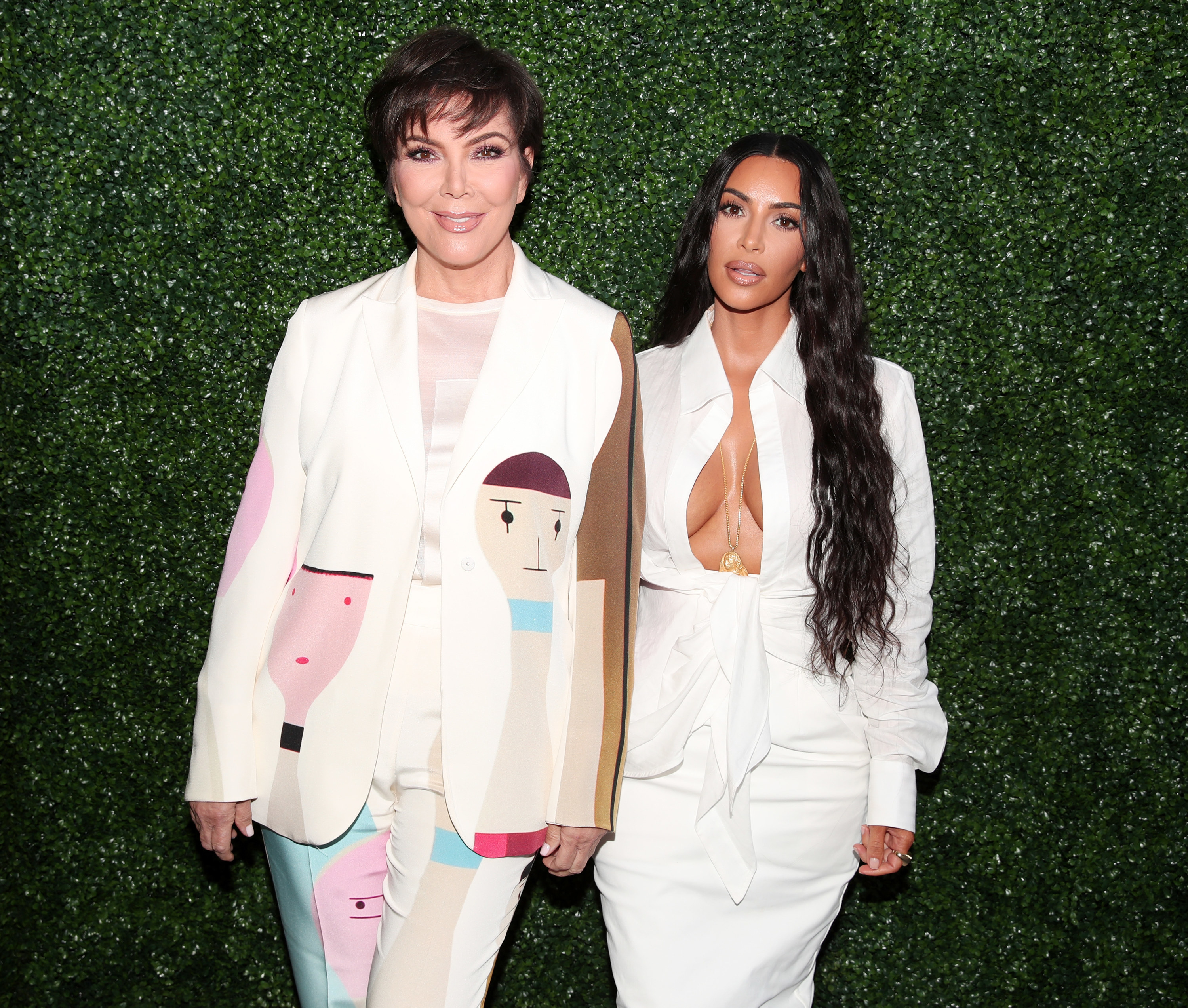 While on Live, Ray J showed viewers texts between himself and Kanye, where they discussed both the tape and the "contracts," which Kim was said to want back. Ray J then told the rapper that Kris had "brokered" the deal, but Kanye did not acknowledge the allegation.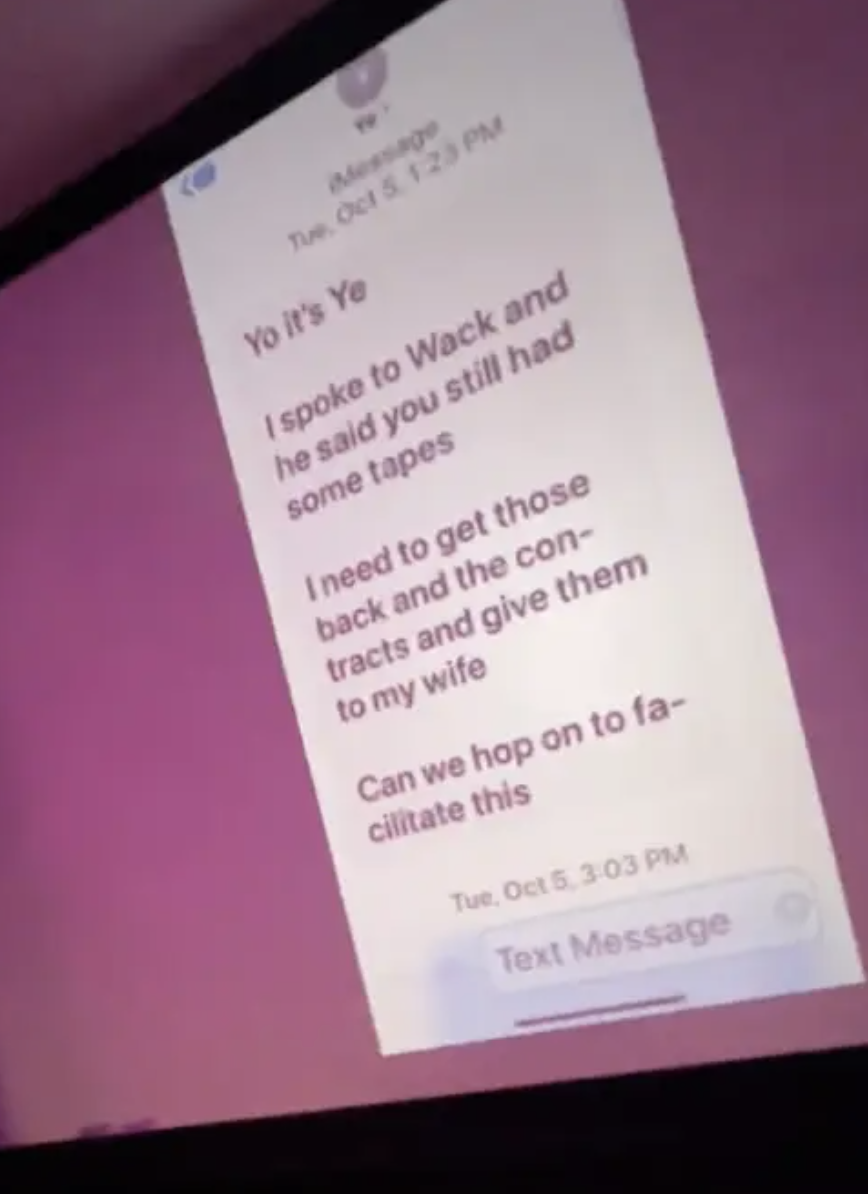 When Ray J revealed more of his conversation with Kim, she could be seen trying to reassure him over The Kardashians' storyline. She told him that the narrative that they had worked together to "speak to Vivid and get it pulled off the air is a bigger story and [shows] unity and there's no more bad blood or drama."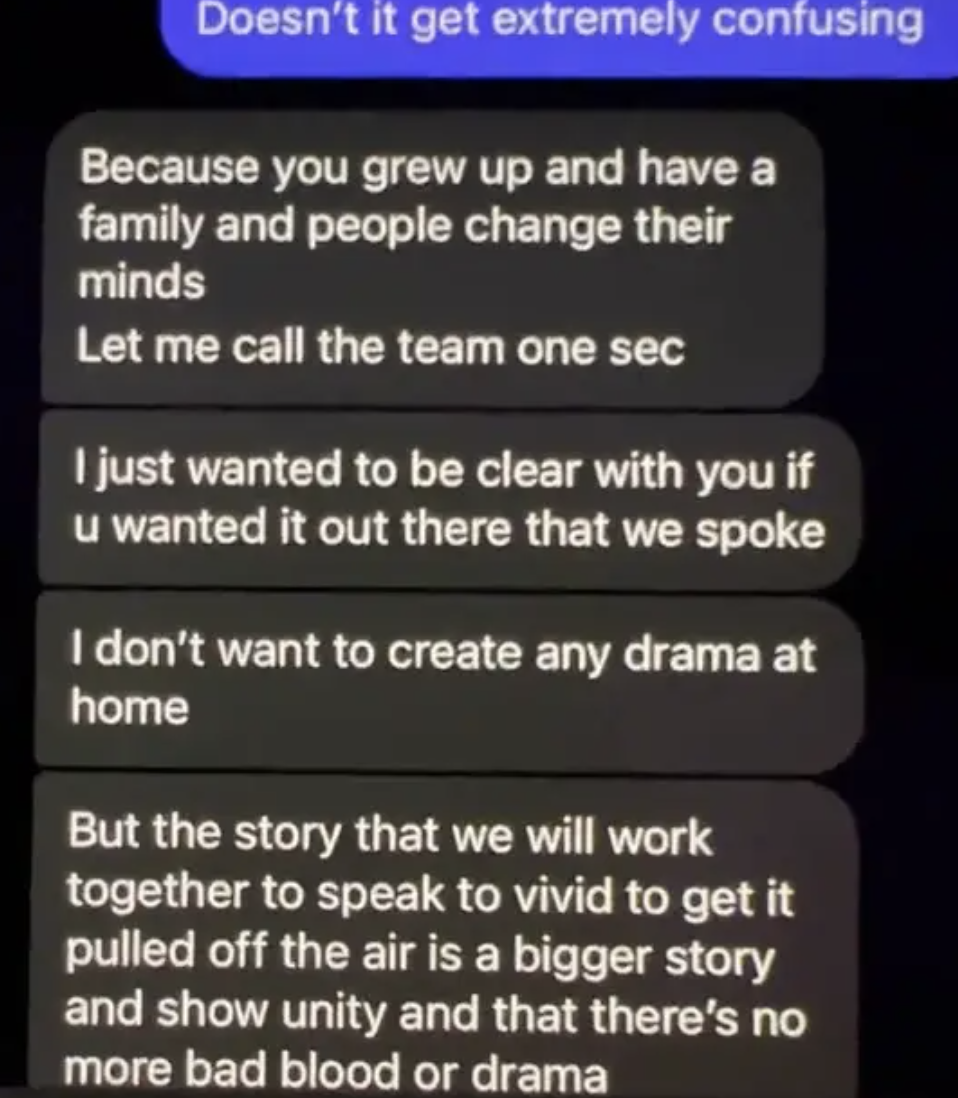 But when Ray J messaged again, saying, "Y'all wanna play games with me? Ok, let's play," Kim's tone changed, and she wrote back: "What are u talking about? I'm not gonna take this shit from you threatening me. Do whatever the fuck you wanna do."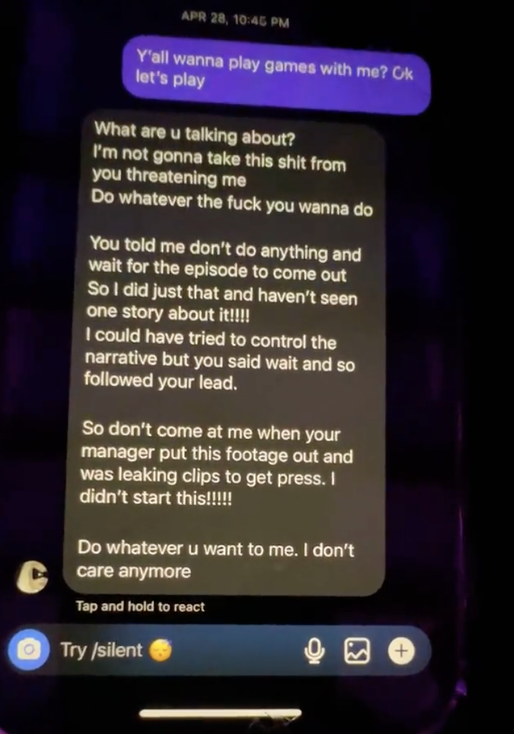 Her ex reiterated that he wasn't involved in the sex tape leak, but her mom was. "Why are you such a liar?" he said. "I would think you would slow it down after you lied your way to fame. I'm watching you cry about something you put out - and it's not even real tears. How can you cry about something you put out?"
Ray J then showed his viewers the original sex tape contract, which said that both he and Kim would receive $400,000 for it. The star threatened to use the contract as evidence in court, as he said: "There's no way I could use Kim Kardashian's name in this contract if she wasn't a part of it, right?"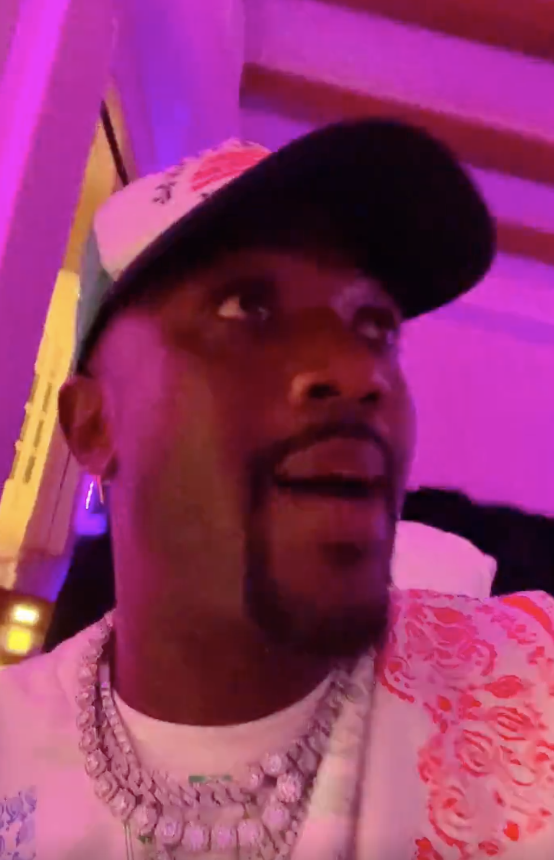 "I got 12.5%. Kim got 12.5%," he said. "She's got the same exact contract as I got so when we go to court, guess what? They gotta pull that up because we gotta see that."
Ray J went on to focus on the page that listed what he and Kim were selling to the company, and claimed that Kim personally wrote the list of the three tapes on his copy of the contract in order to speed the process along.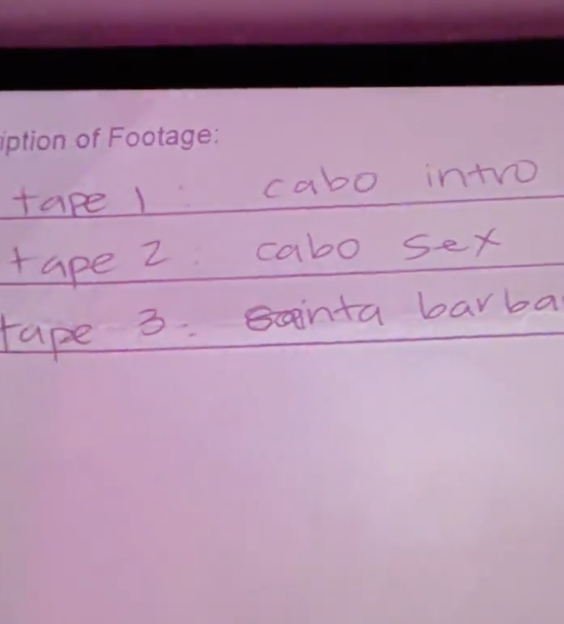 While it can't be confirmed whether or not this was written by Kim, the writing does bear a striking resemblance to examples of her handwriting that have previously been seen in her own social media posts.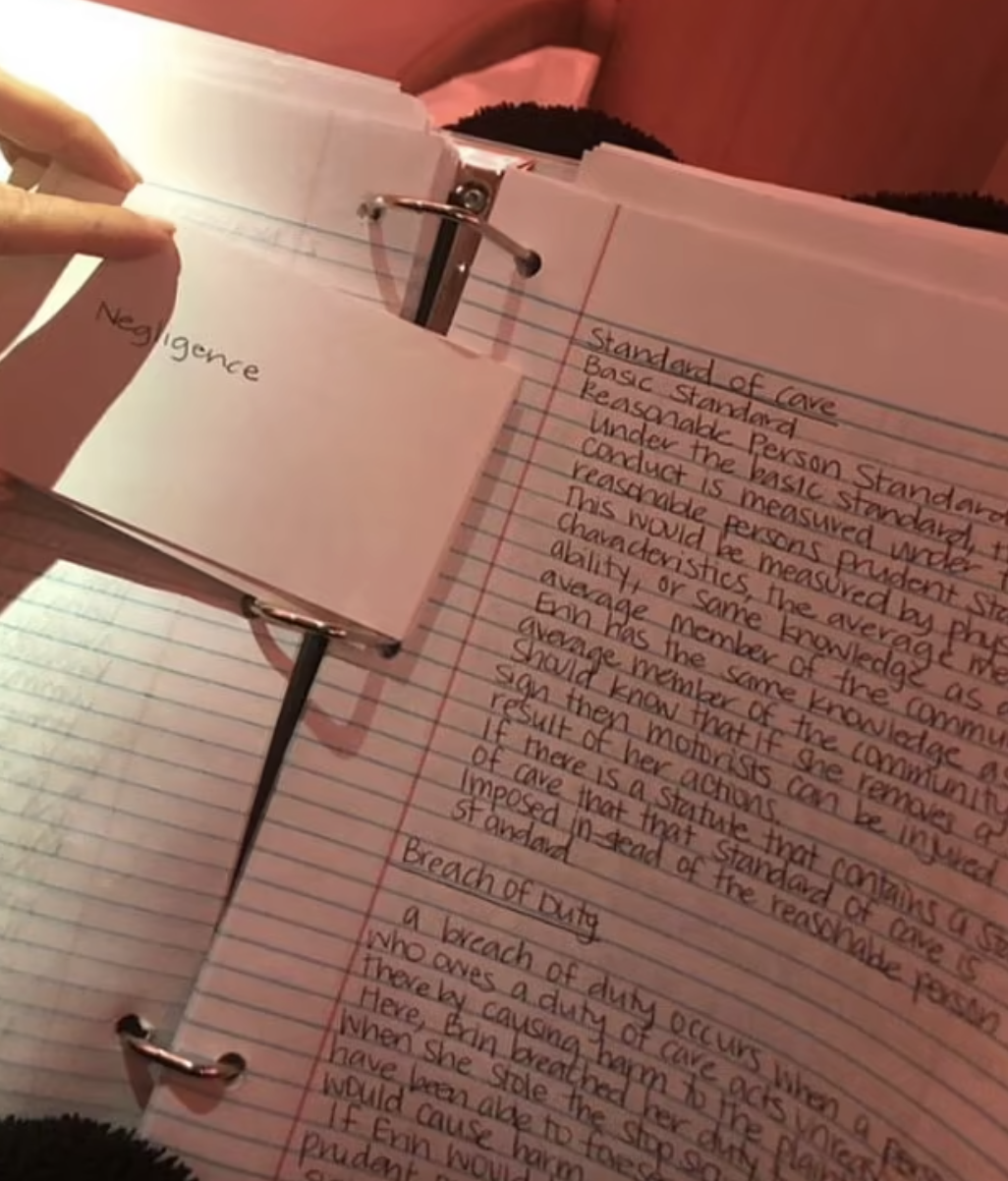 Neither Kim nor Kris have publicly responded to Ray J's claims, and BuzzFeed News has contacted their rep for comment.