After being incredibly open about his hope of rekindling his romance with Kourtney Kardashian throughout the final season of Keeping Up With the Kardashians, he was dealt a blow when she went public with her new boyfriend, Travis Barker.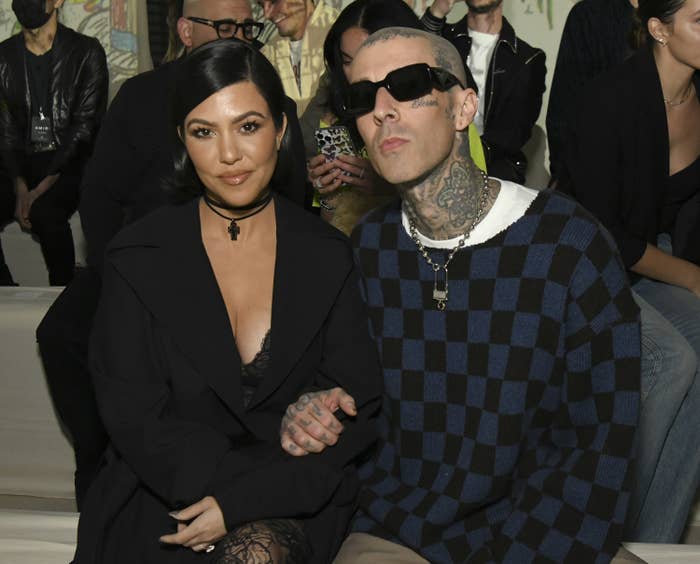 Kourtney and Scott share three kids and dated on and off for almost a decade before splitting for good in 2015.
Despite their breakup, they remained largely on good terms for the sake of their children, and last year Scott admitted that he was ready to marry Kourtney.
However, it proved to be too little too late, as Kourtney had firmly moved on with rocker Travis, who she had been close friends with for several years.
Scott appeared to distance himself from the Kardashians as a result of the new relationship, with fans noticing that he was absent from the family's Easter and Thanksgiving celebrations while Travis attended.
In June, he finally broke his silence on the situation during the KUWTK reunion, where he gave Kourtney and Travis his "blessing."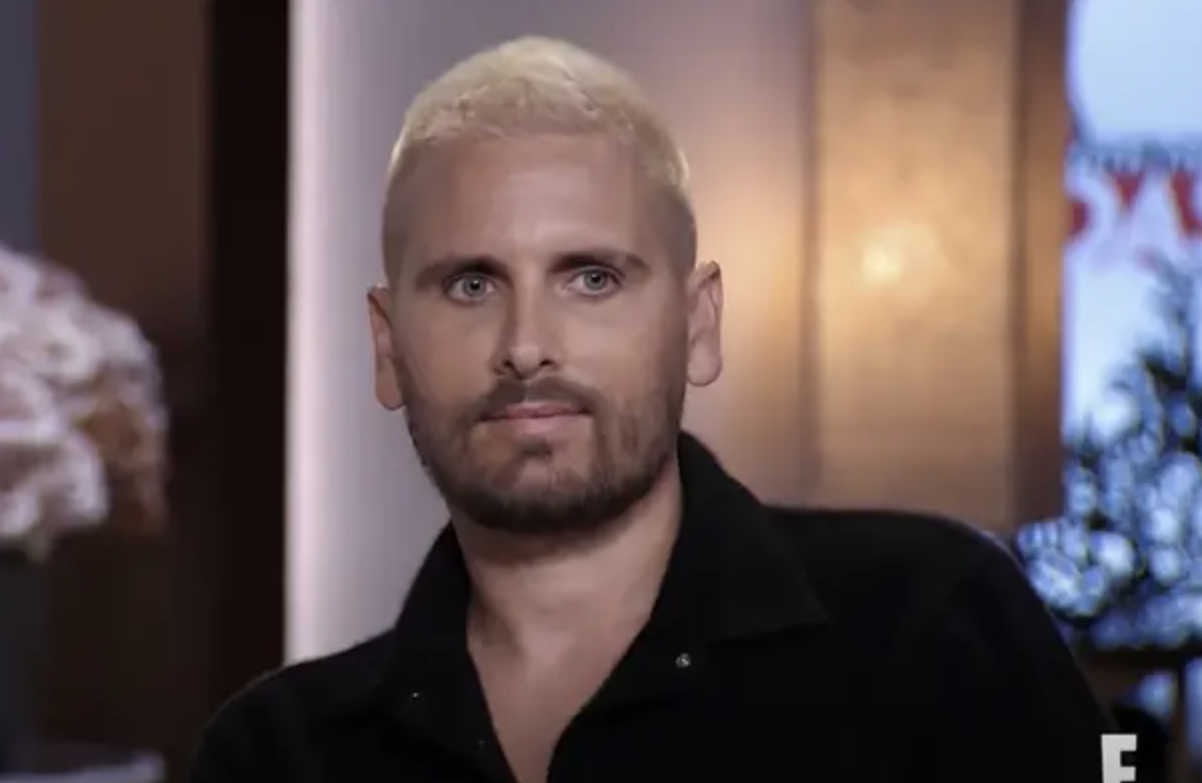 But in August, just two months later, Scott was exposed for dragging his ex in private messages that were leaked by one of Kourtney's other ex-boyfriends Younes Bendjima, who she dated for two years.
At this point, Kourtney and Travis had gained a bit of a reputation for their lovey-dovey public displays of affection, as well as their extravagant grand gestures for one another.
While most of the world watched on in quiet amusement, Scott was seemingly unhappy with the PDA and thought that he could vent to Younes on the assumption that he'd be on his side.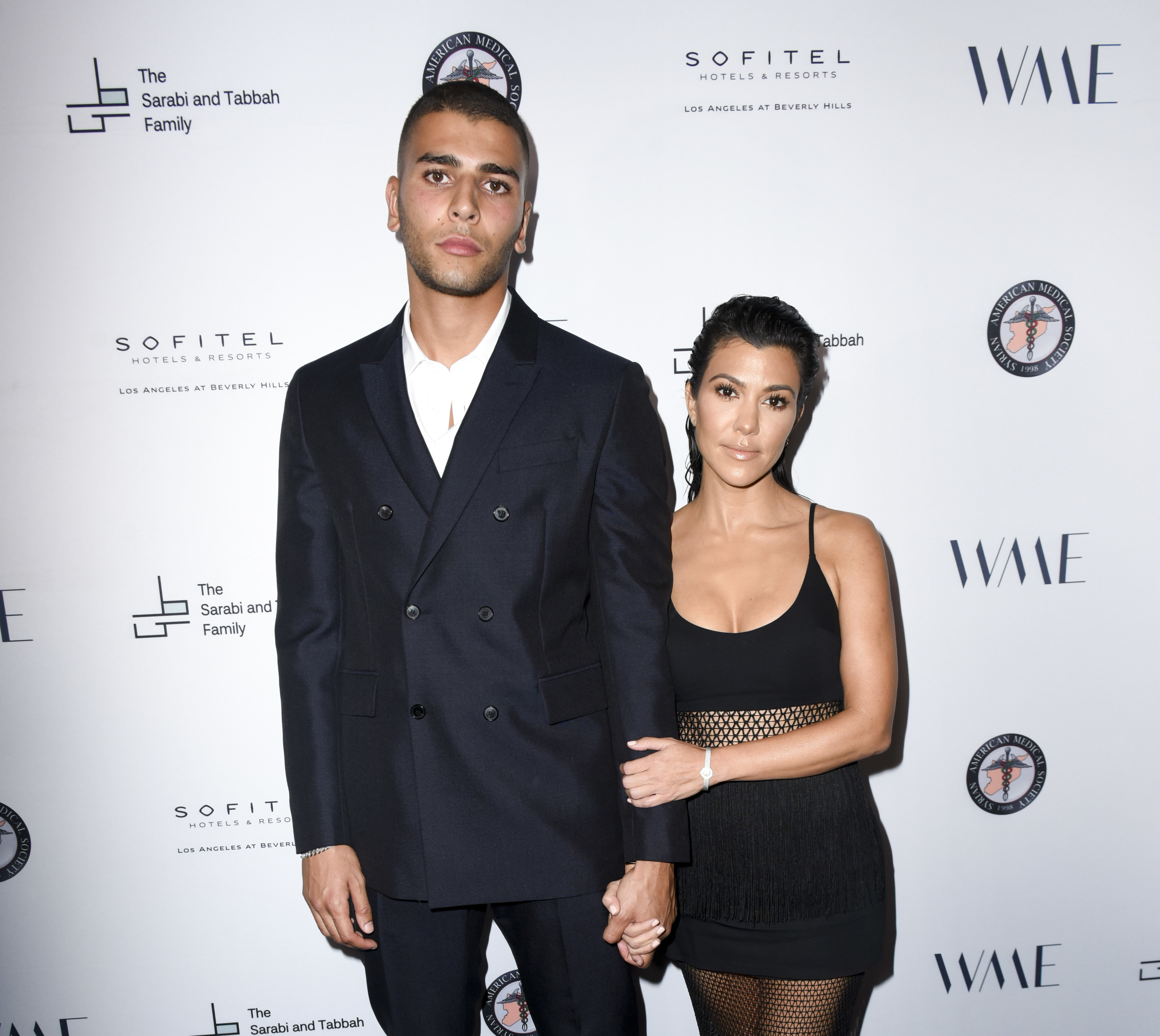 Sharing a screenshot of Kourtney straddling Travis on a boat and leaning in for a kiss, Scott messaged Younes: "Yo is this chick ok!???? Brooooo like what is this. In the middle of Italy."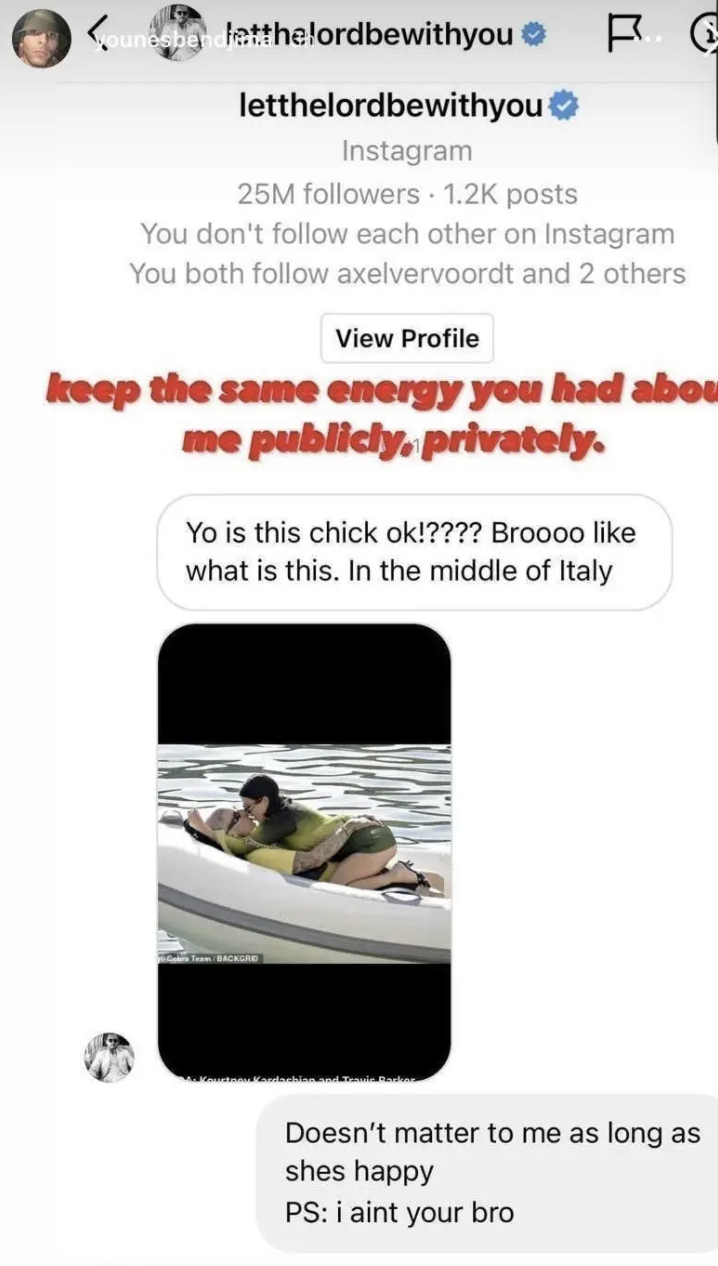 But he'd misjudged Younes's feelings, with the model replying: "Doesn't matter to me as long as she's happy. PS: I ain't your bro."
He then posted a screenshot of the entire exchange to his Instagram story, writing: "Keep the same energy you had about me publicly, privately."
In the fallout from the leak, Scott and Kourtney's relationship was reported to be "more strained than ever," and when Kourtney and Travis announced their engagement on Oct. 18, sources said that Scott wasn't coping well.
An insider told Page Six at the time: "Scott is going crazy. He's going to go off the deep end. It's really bad, it's about to get dark."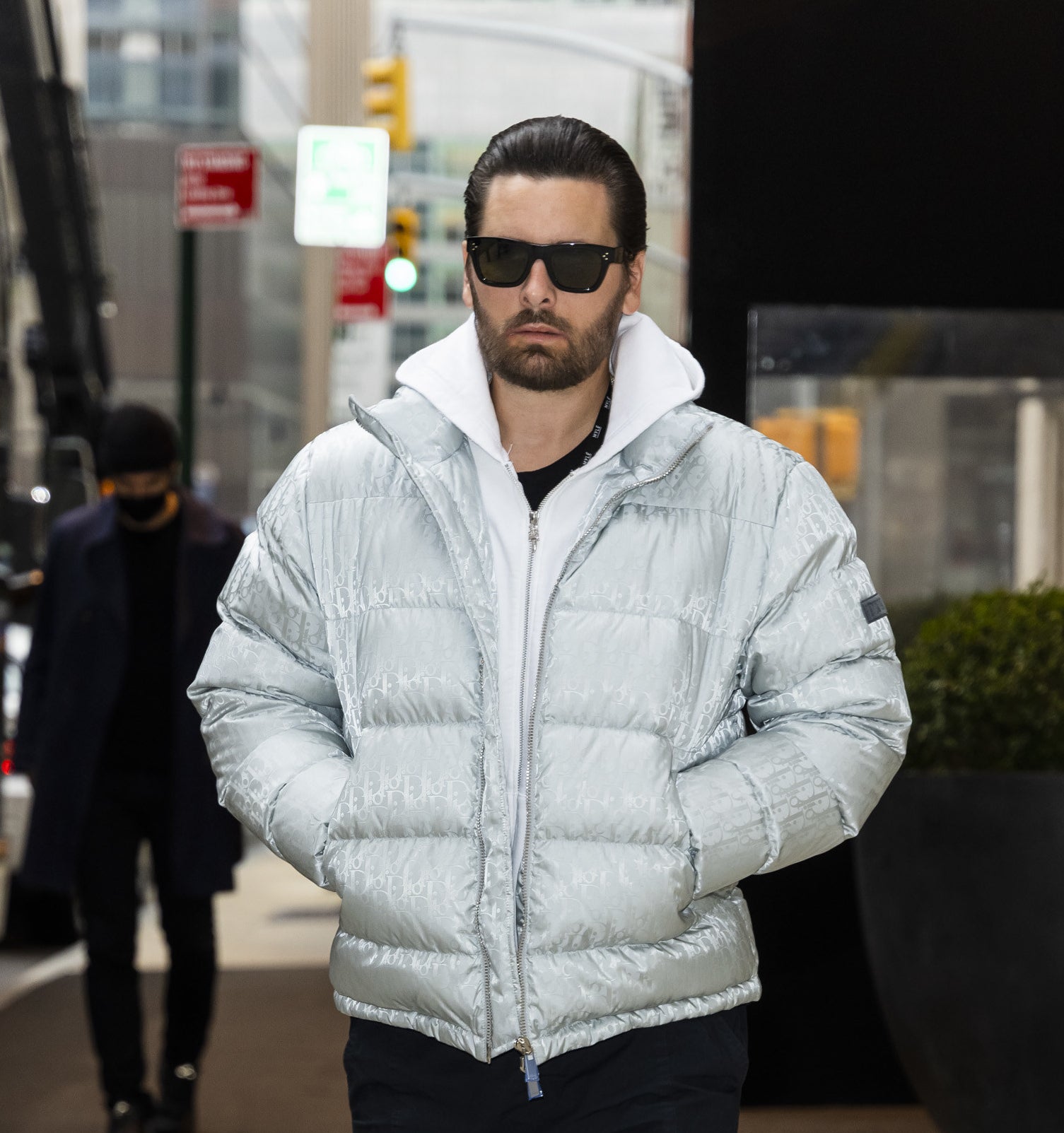 So fans were relieved when they saw that Scott had attended Kris Jenner's birthday celebrations on Nov. 5, with the star sharing a photo of himself with Kourtney's sister Khloé Kardashian to social media at the time.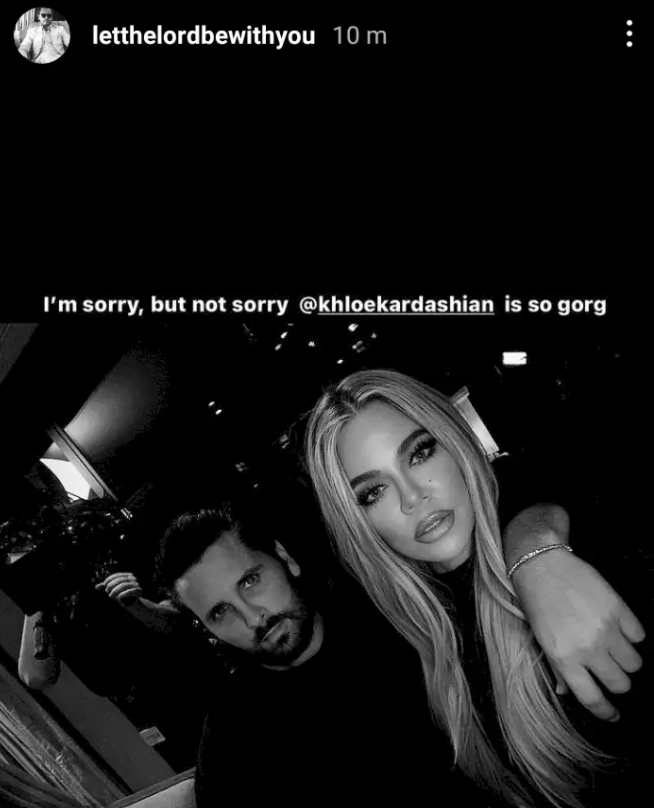 It was quickly deduced that Kourtney and Travis were also at the family gathering, and the trio were said to be trying to put the recent drama behind them for the sake of their children.
"Scott knows he can't escape [Travis] and Kourtney and will have to deal with seeing them and being around them," a source told E! News. "Scott tries to keep his distance, he doesn't really know how to act."
"He knows it's something he will have to get over and it will come with time, but for now, it's definitely hard for him to see them together," they added.
Although there were attempts for Scott and Travis to be "cordial," Scott has been keeping a relatively low profile and was seemingly snubbed from the Kardashian family's annual Christmas Eve party in December.
But Scott's time away appears to have made him more reflective over what really matters, and he took to his Instagram page yesterday to pen a touching tribute to his and Kourtney's 9-year-old daughter, Penelope, for Valentine's Day.
Sharing a photo of his little girl asleep in bed, Scott told his followers that watching her grow up had made him "appreciate life more," with Scott and Kourtney also sharing two sons: 12-year-old Mason, and Reign, 7.
"My Valentine's Day is complete with my little angel sleeping having magical dreams," Scott wrote. "Watching her grow into the little lady she is today has made me appreciate life more and more every day. I love u soooooo much P! ❤️"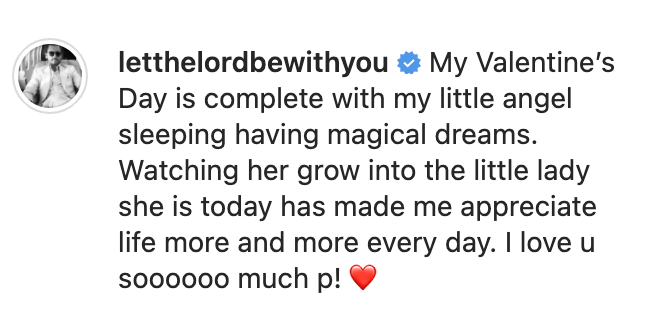 Scott's followers were thrilled to see him embracing his life in this way, with one commenting: "You're a wonderful father ❤️ And your children adore you Scott. You're blessed."

Another echoed: "Yes Scott!!! So happy you are a good father ❤️❤️❤️ Be proud of yourself."

Scott was last romantically linked to 24-year-old model Hana Scott back in November, when it was reported that they enjoyed a date in Nobu, Malibu. However, it is unclear whether he is currently in a relationship.
In addition to the photo of Penelope, Scott posted a photo of sleeping Reign to his Instagram story last night, suggesting that he spent Valentine's Day with his children.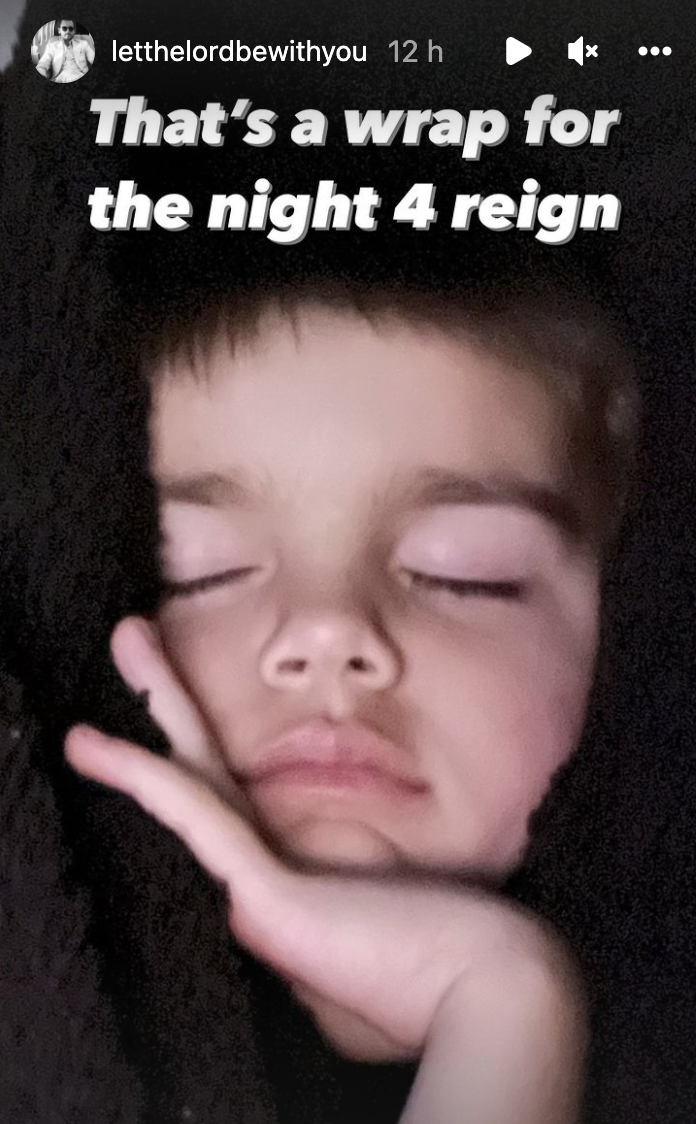 Meanwhile, Travis surprised Kourtney with two huge statues of Mickey and Minnie Mouse surrounded by roses as part of their celebrations.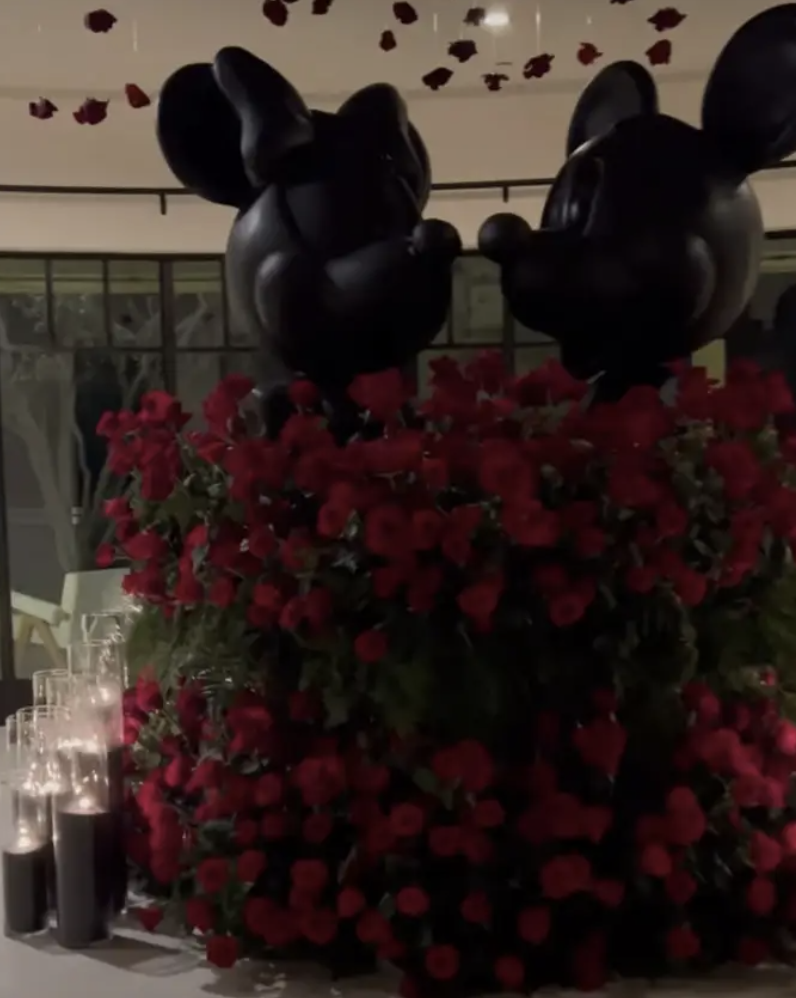 She also posted photos and a video of her and Reign attending a "Valentine's Day dance" together to Instagram.