It is clear for pretty much everybody to see that Kourtney Kardashian is happier than ever in her new romance with Travis Barker.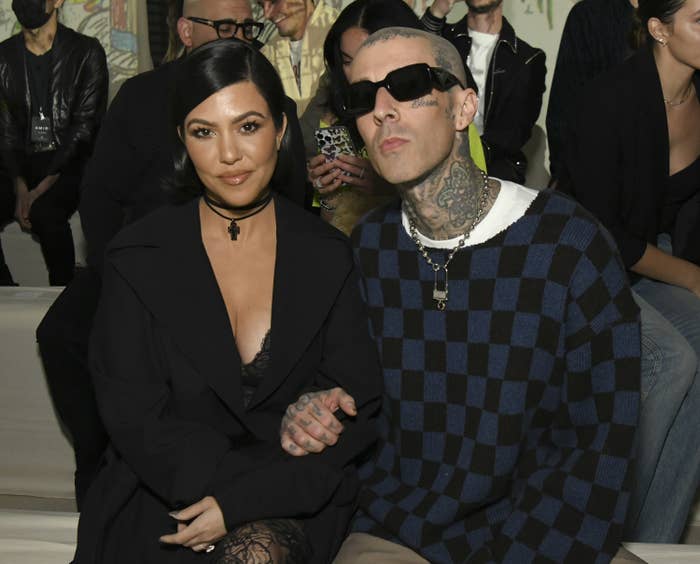 The pair, who had been close friends for several years, went public with their whirlwind relationship in January 2021, and quickly gained a reputation for their very public displays of affection.
When they weren't posing for loved-up kissing snaps to share on Instagram, Kourtney and Travis were being papped wrapped around one another everywhere from holidays to red carpets.
While several people were quick to comment on the PDA being a little bit over-the-top, it was Kourtney's ex-boyfriend Scott Disick who appeared to find the photos the most controversial.
Kourtney and Scott dated on and off for 10 years, splitting for good in 2015 — just one year after the birth of their third child, Reign.
Scott had been open about his hope for rekindling his relationship with Kourtney shortly before she went public with Travis, and he appeared to take her new romance particularly hard.
So much so that he felt he could vent to Kourtney's other ex Younes Bendjima in a shady Instagram message that Younes, who Kourtney dated for two years, promptly leaked.
Assuming that Younes would be on his side, Scott privately sent him a screenshot of Kourtney straddling Travis on a boat and leaning in for a kiss while on holiday in August.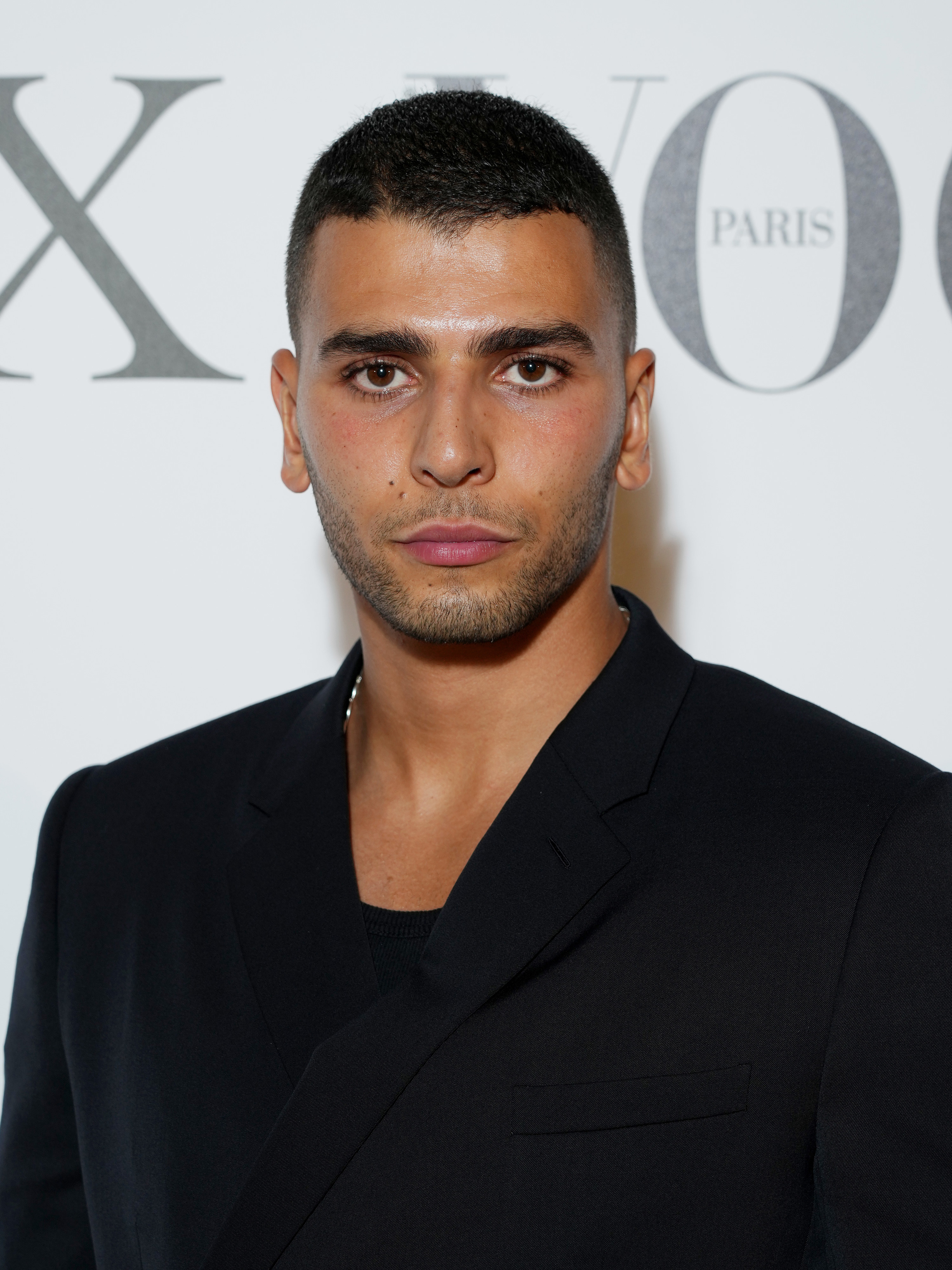 He added in a message: "Yo is this chick ok!???? Brooooo like what is this. In the middle of Italy."
However, he'd severely misjudged Younes's reaction, and the model bluntly replied: "Doesn't matter to me as long as shes happy. PS: i aint your bro."
As if that wasn't enough of a knock, Younes then shared a screenshot of the entire exchange to his Instagram story, exposing what Scott had said.
"Keep the same energy you had about me publicly, privately," Younes wrote.
At the time, it was reported that the leak had left Kourtney and Scott's relationship "more strained than ever," but Kourtney did not publicly react to what had been said.
However, she addresses the DM scandal for the first time in the premiere episode of her family's new reality series, The Kardashians.
In the show, which launches on Thursday, Kourtney says that she received a groveling apology from Scott, who told her that he can't stand Younes.
She goes on to brand Scott's actions "despicable" as she slams what he had done over lunch with her sisters Kim and Khloé Kardashian.
"When I was in Italy with Travis on our summer vacation, I woke up to a text from Scott saying: 'I am so sorry. I DM'd your ex-boyfriend who I can't stand," Kourtney says in the episode. "He sent me a screenshot of it and said he posted it on his story."
She goes on to reveal that Scott wanted to apologize to Travis off the back of the DMs, and says: "Then I wrote him: 'This is despicable. Your actions need to match up with you wanting to be a part of this and act like it.'"
"I was in Italy and he was DM'ing Younes," Kourtney adds. "Then I was like: 'That's not really the vibe. Don't go DM'ing my ex-boyfriend.'"
Kourtney also discusses Scott's history of "bad behavior" during the family lunch, with their rocky relationship famously blighted by cheating rumors and issues that stemmed from Scott's alcohol and drug use over the years.
"For so many years Scott has gotten away with bad behavior and has still been invited [to family events] and I don't think that is going to continue," she says. "Me kissing the love of my life is not anything bad. I don't want it to be taken negatively. I will continue to live my life and pretend that no one is watching."
Meanwhile, Scott admits in the episode that it was hard to deal with Kourtney finding a new love and acknowledges that he didn't treat her right when they were together.
"It was a huge adjustment losing Kourtney romantically, but now it has become a huge adjustment losing her as sort of a best friend," he says in a confessional on the show. "Now we are really more co-parents. I would say it is probably one of the more difficult things in my life."
"Kourtney has all [the] right to despise me for the way I treated her because it was horrible," Scott goes on. "Like that wouldn't go on today for a day. But it went on for years."
Kourtney and Travis were close friends for eight years before their relationship turned romantic, and it was actually the COVID-19 pandemic that saw sparks begin to fly between them.
Kourtney says: "We kept texting [during the pandemic] so I just put it out there." The two ended up having a movie night, and when Travis didn't make the first move throughout the entire first film, Kourtney decided to initiate things.
"Watching him with my daughter and how amazing he is with her. The way he speaks to her is so special," Kourtney gushes. "Travis and I talk about a future all the time. The second we fell in love, I think we knew how different it was from anything either of us have had before. So I think we absolutely see a future together."
And considering the couple got engaged on Oct. 18, and then had a "practice" wedding in Las Vegas after the Grammys earlier this month, it's safe to say that both stars are in it for the long haul.
It was initially reported that the couple had insisted on an Elvis Presley impersonator marrying them during the 2 a.m. Vegas ceremony, but Kourtney later revealed that they had not obtained a marriage license so they weren't legally wed.
Sharing photos from the night on her Instagram page, Kourtney told fans: "Once upon a time in a land far, far away (Las Vegas) at 2am, after an epic night and a little tequila, a queen and her handsome king ventured out to the only open chapel with an Elvis and got married (with no license). Practice makes perfect."
In the photos, and in Kourtney's appearance on Jimmy Kimmel Live! just hours later, she was beaming with happiness, which sparked a conversation about how we view women in their 40s.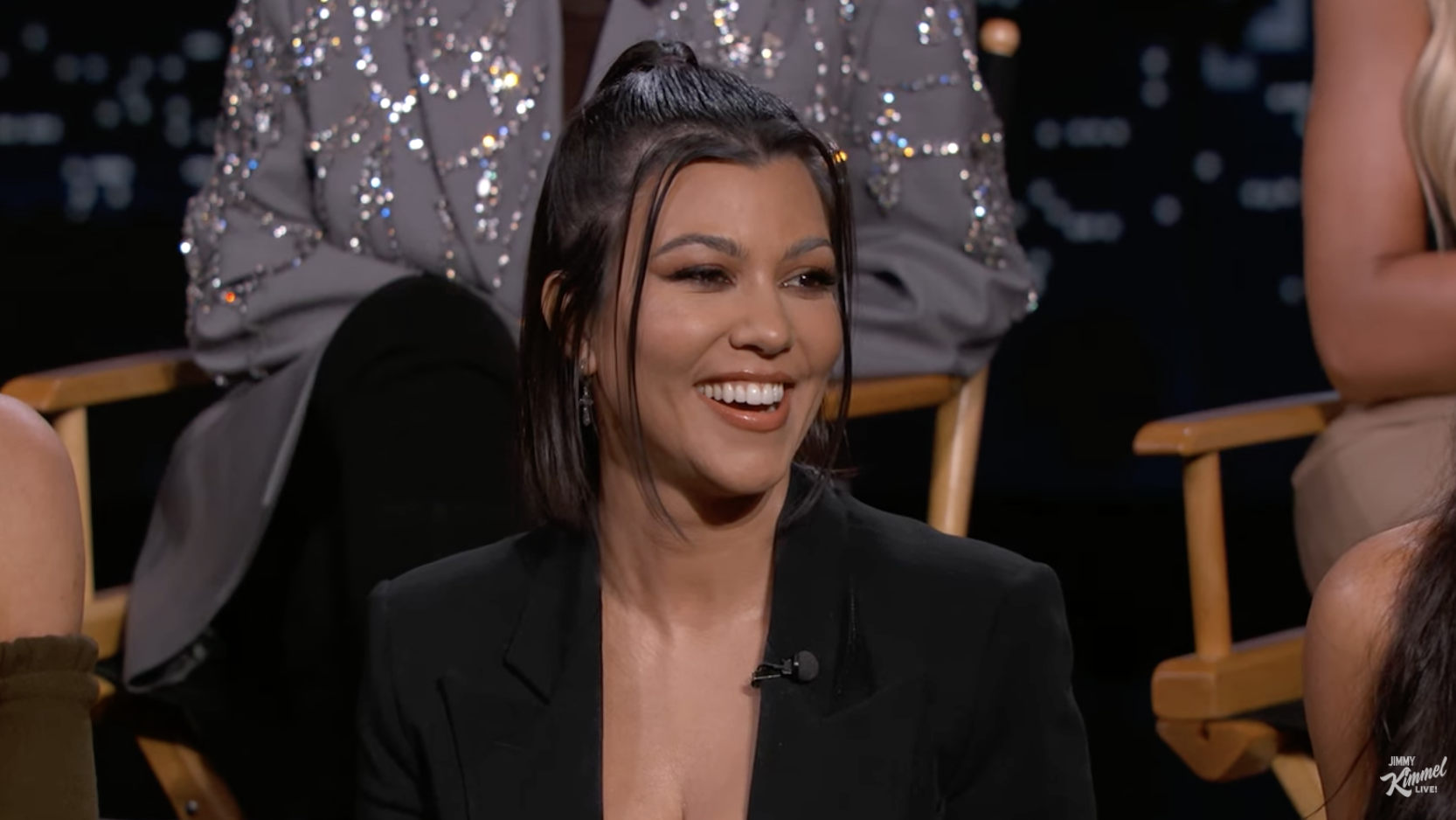 In fact, people have noticed that Kourtney appears to be living her best life now that she is 42, and they couldn't be happier by the stark contrast to the Kourtney that has been in the spotlight for the past 15 years.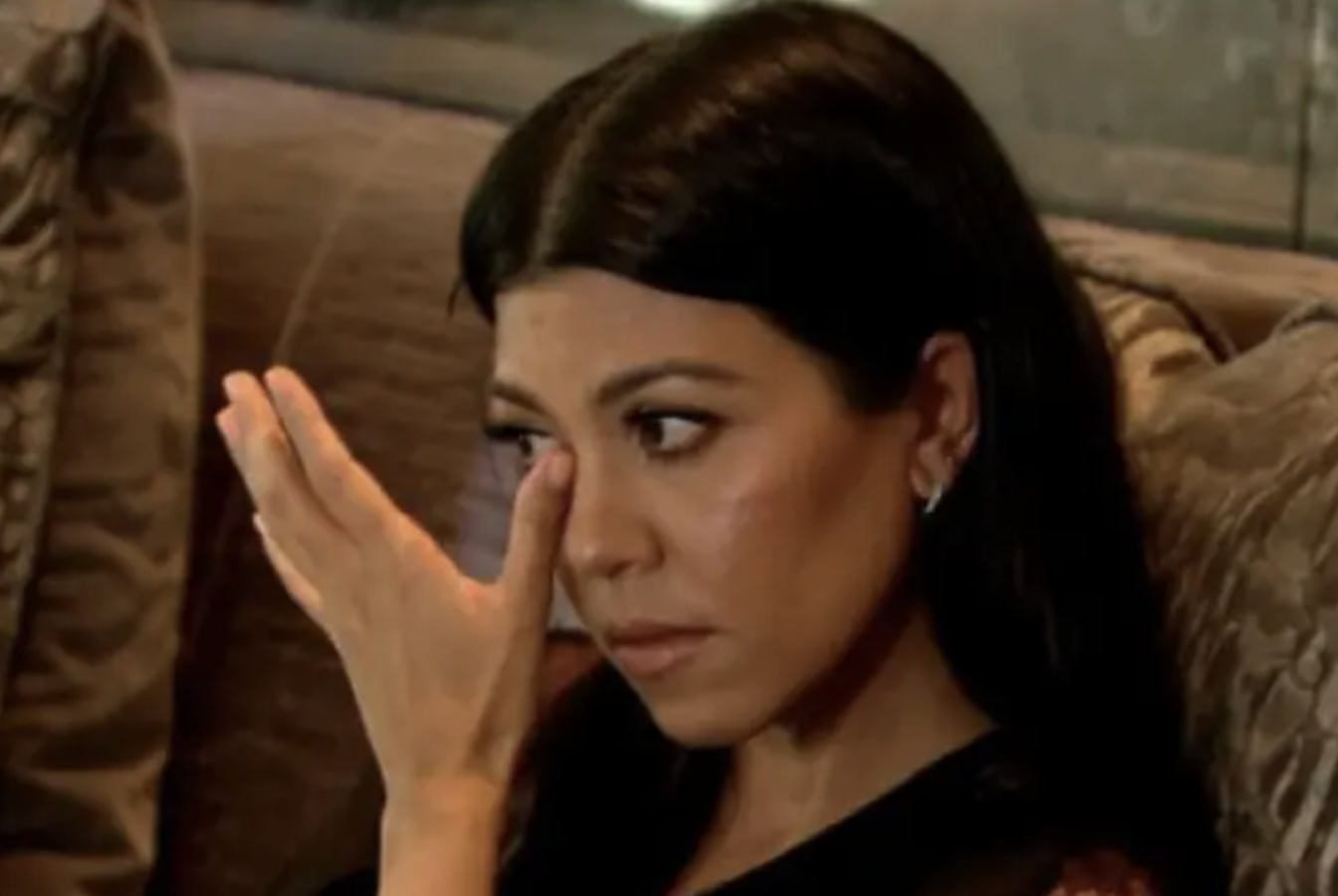 And Khloé is among those to have picked up on the shift in her sister and credited it all to her relationship with Travis.
Speaking in the new Hulu show, Khloé says: "Kourtney has just been in this amazing relationship. It is like the first time that I have seen her happy and I am so happy for this win for her. She really deserves it."
Meanwhile, Scott is currently seeing 27-year-old Rebecca Donaldson, whom he attended The Kardashians' premiere with, alongside Kourtney and Travis.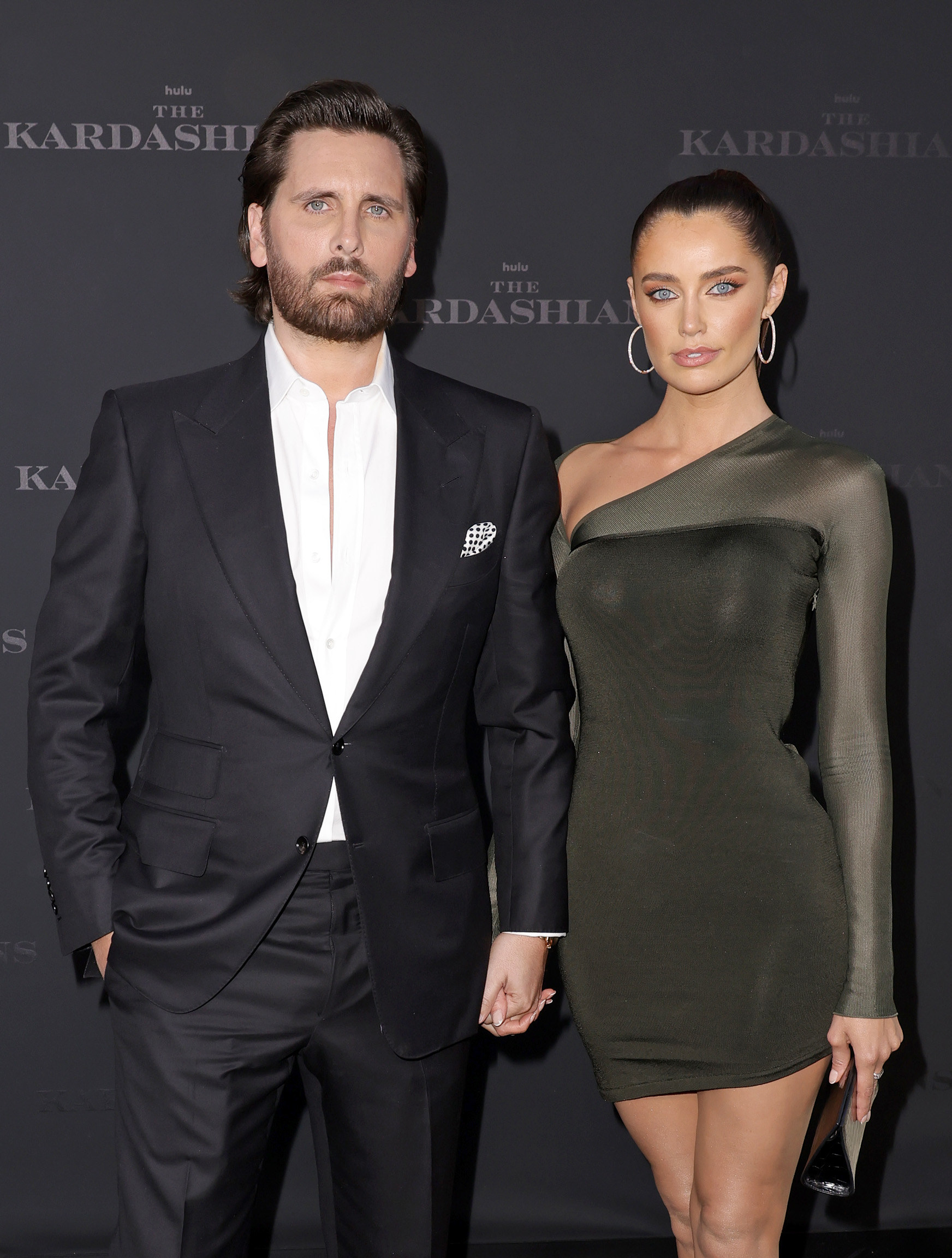 He and Rebecca have apparently been dating since the start of the month, and he has also had public relationships with Sofia Richie, Amelia Hamlin, Hana Cross, and Holly Scarfone since his split from Kourtney.