The Kardashian clan are currently out in full force promoting their new Hulu show, The Kardashians. And though his relationship with the family has been a little complicated since his split from Kourtney Kardashian, Scott Disick is still showing up for the festivities.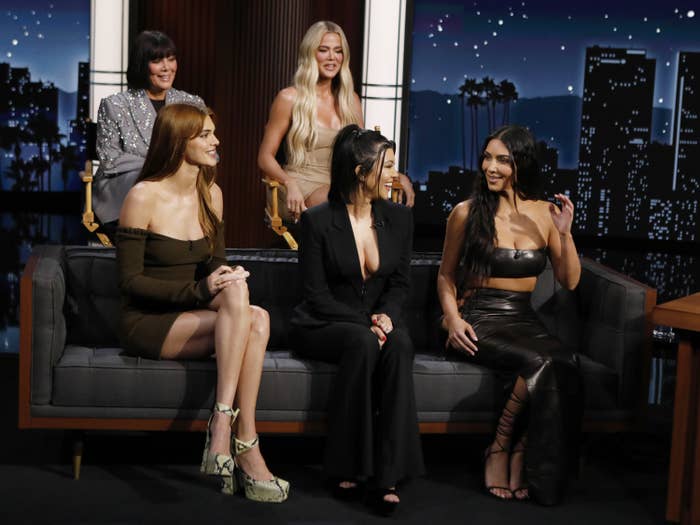 As I'm sure you'll know, Scott and Kourtney met in 2006 and dated on and off for about a decade, before eventually calling it quits for good in 2015. The exes share three children: Mason, 12, Penelope, 9, and Reign, 7.
If you're a longtime fan of the Kardashians, you'll know that Scott — who first appeared on Keeping Up With the Kardashians in its first season in 2007 — became an integral part of the family's dominant success on reality TV, injecting the show with candor and chaos in equal measure.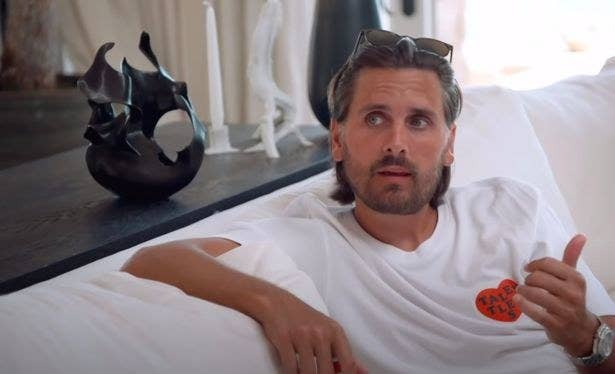 Having solidified himself as a fan-favorite member of the crew, viewers were thrilled to discover that, despite his split from Kourt, Scott had signed on to appear in the new show on Hulu.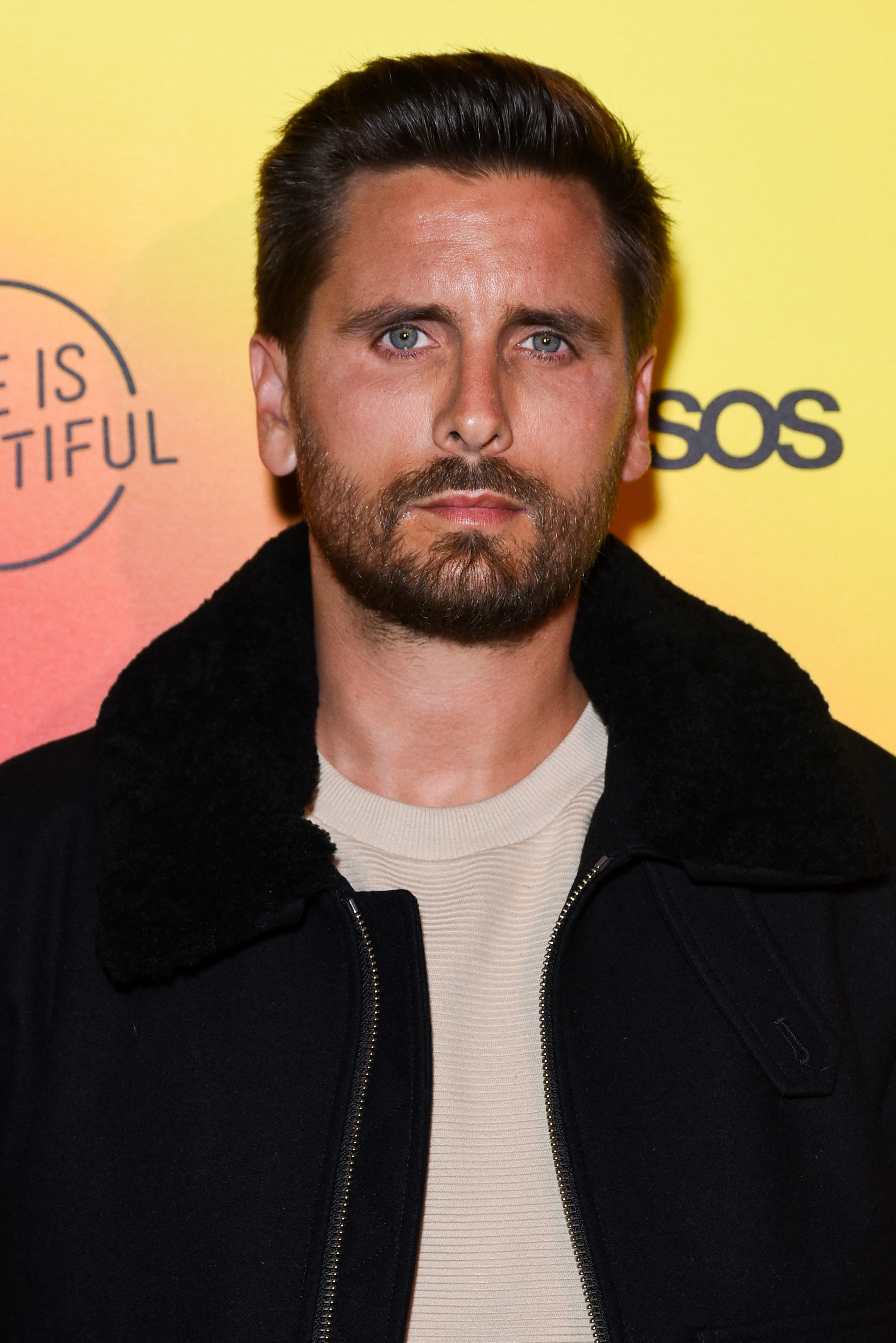 It currently remains unclear how much involvement Scott will actually have in The Kardashians, especially given that the majority of his more recent storylines on KUWTK centered around the possibility of him rekindling his relationship with Kourtney — who is now engaged (and almost married) to Travis Barker.
Nevertheless, on Thursday evening, Scott made a rare public appearance alongside Kourtney, Travis, and the rest of the Kardashian/Jenner gang at the show's long-awaited premiere.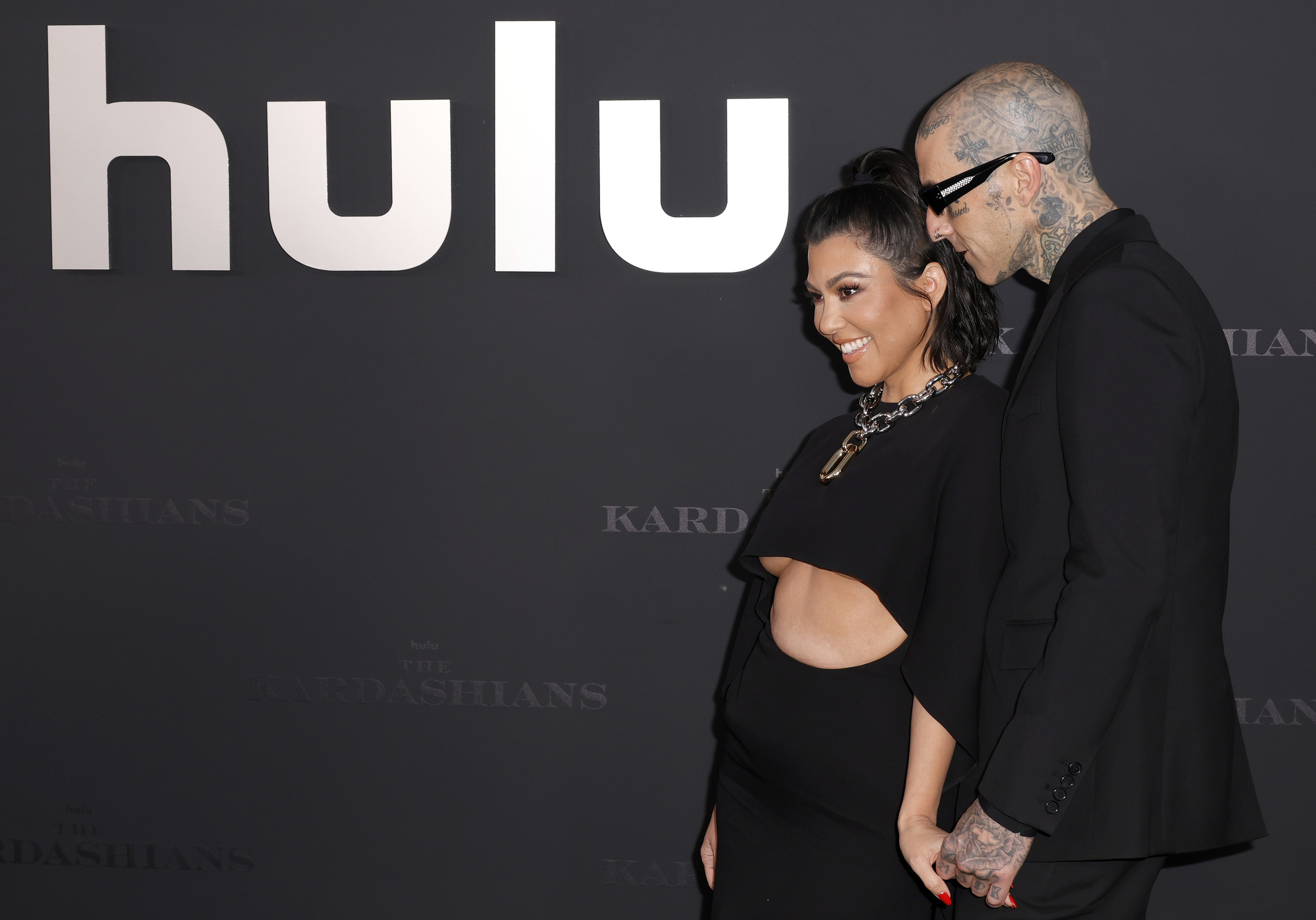 He also decided that it would be a good time to introduce the family to his new girlfriend, and so, much to the surprise of fans, the father of three rocked up to the red carpet hand in hand with a 27-year-old Rebecca Donaldson, who he has apparently been dating since the start of the month.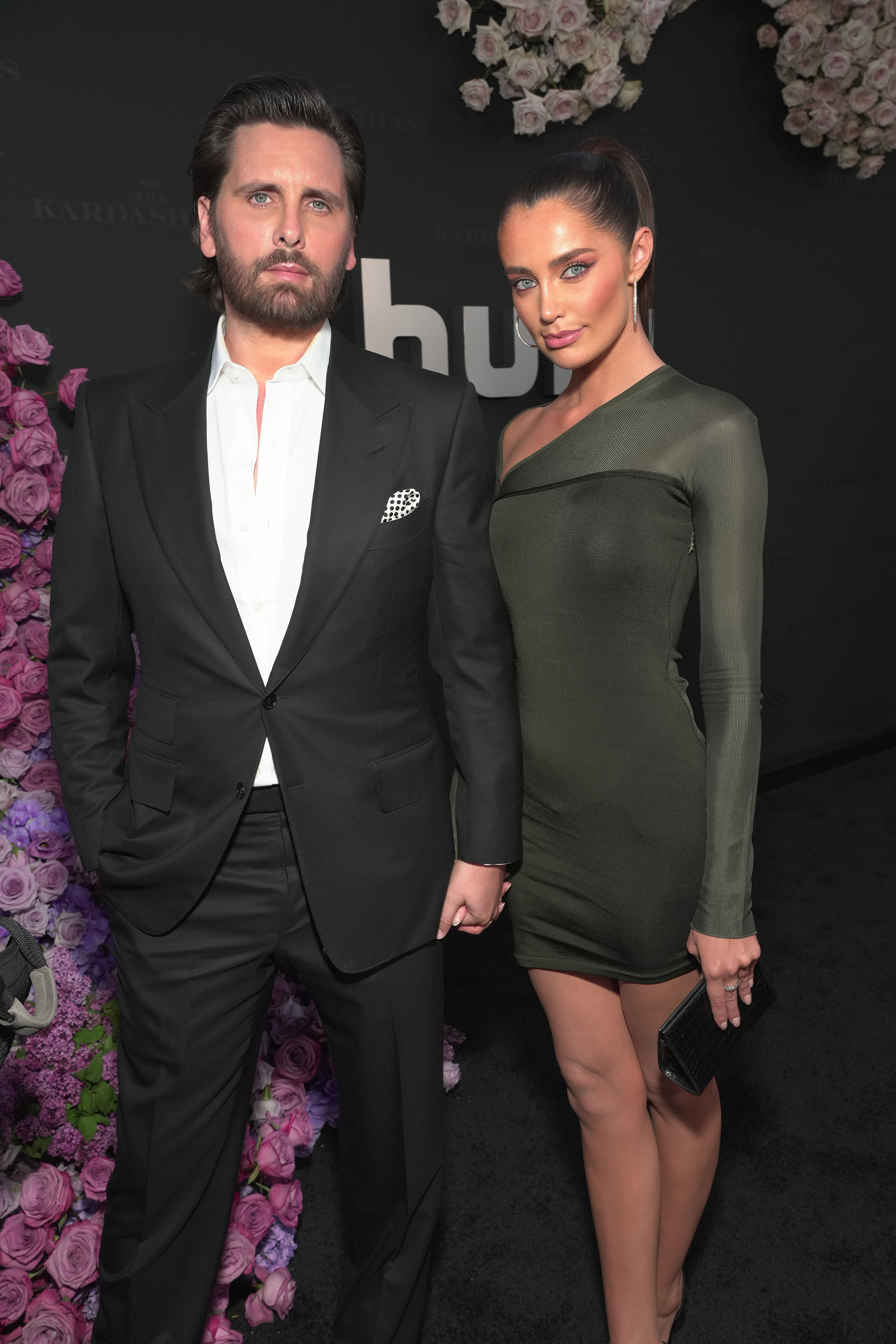 Since his split from Kourtney, Scott has publicly dated Sofia Richie and Amelia Hamlin, and has also had more casual encounters with women like Hana Cross and Holly Scarfone. That being said, the decision to debut a new partner at ~this~ event raised eyebrows, to say the least, particularly in light of the fact that it's been a pretty busy week for Kourtney and Travis.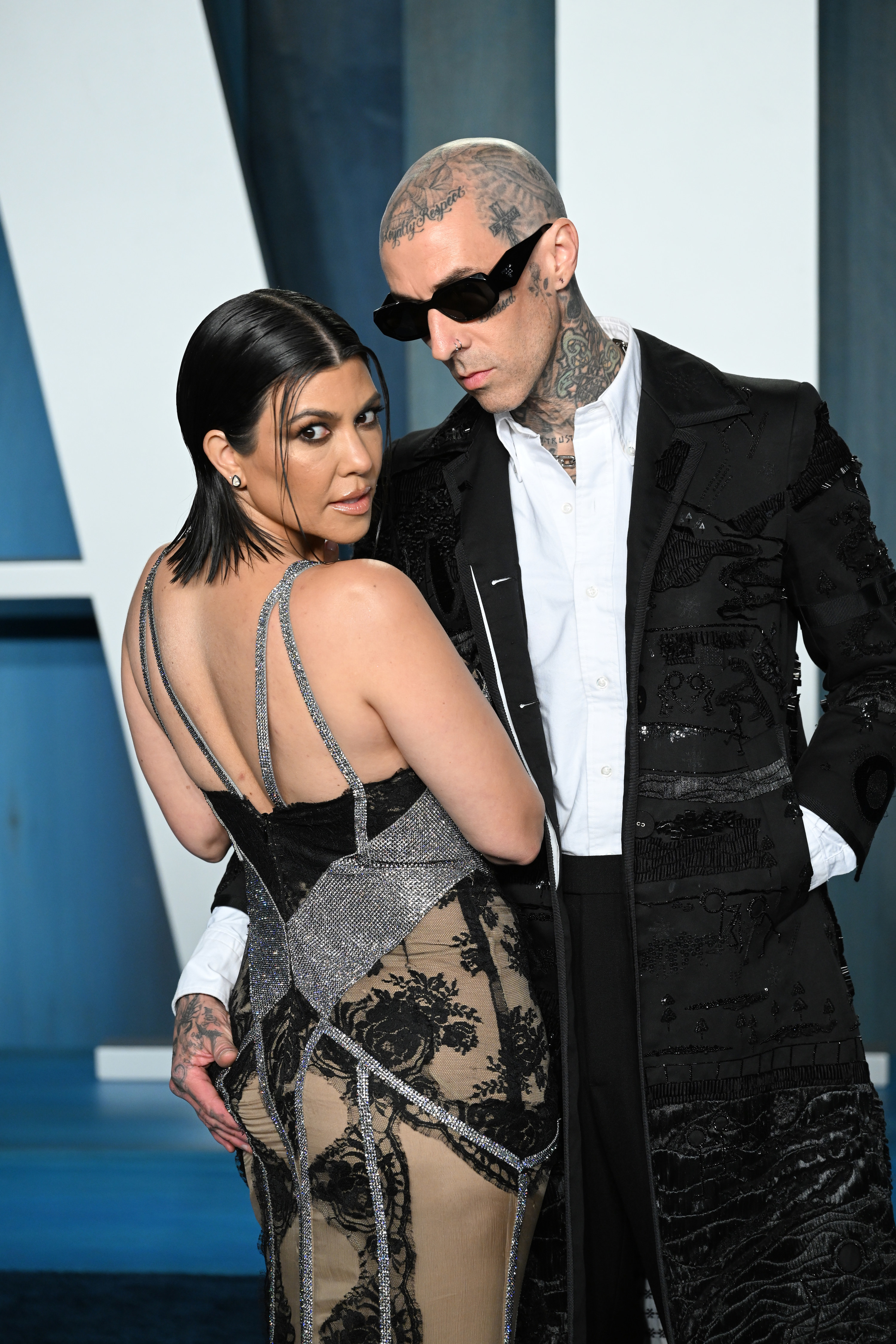 In case you missed it, Kourtney and Travis — who got engaged in October — caused a little chaos on Tuesday after it was reported that they tied the knot in a Las Vegas chapel after the Grammys on Sunday night.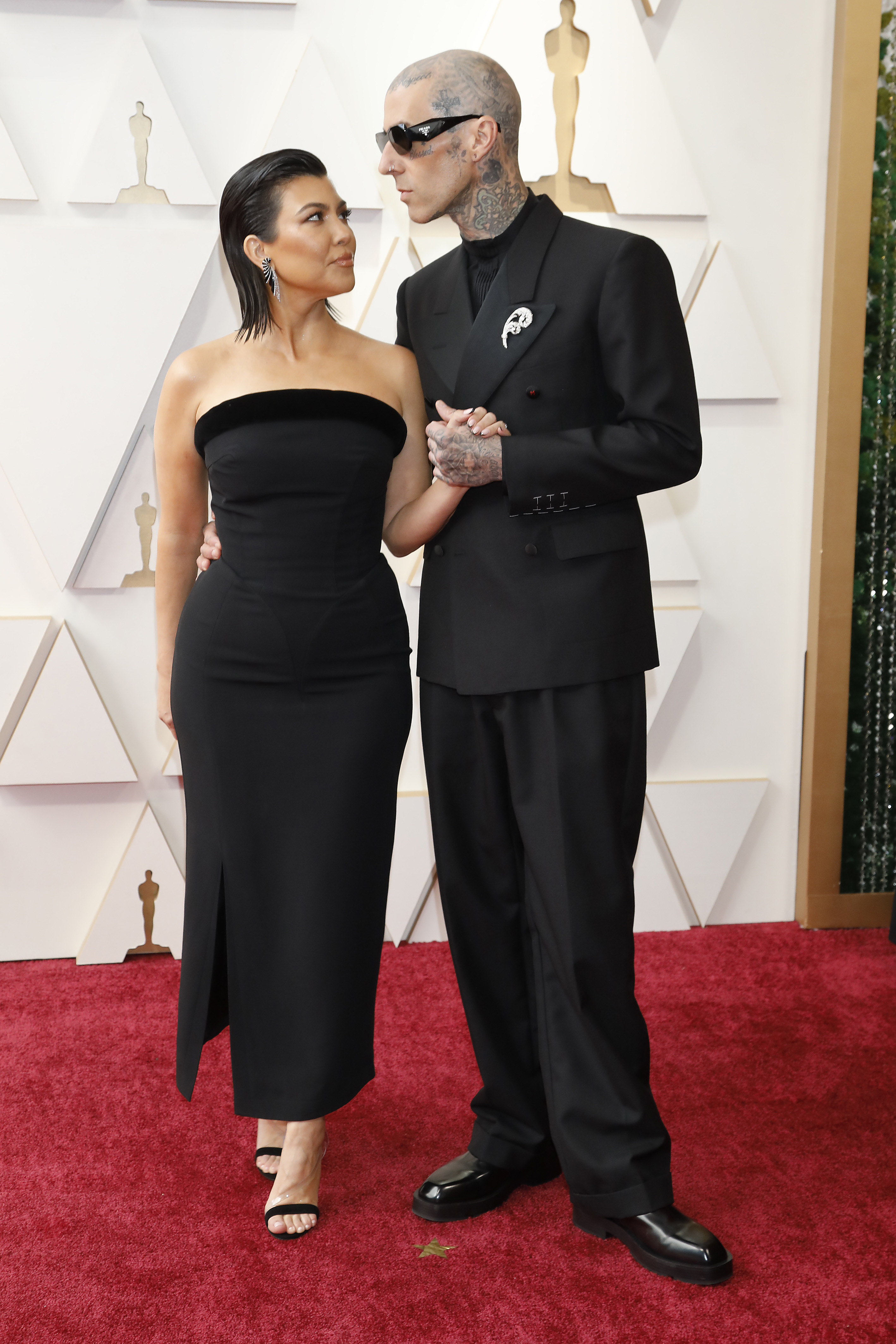 After sending the internet into overdrive, Kourtney joined the conversation to casually announce that their Vegas elopement was merely a practice run, confirming that they didn't legally get married after all.
And although their wedding wasn't legally binding, it's been reported that Scott didn't take the news all that well.
For a bit of context, Scott historically hasn't been the greatest supporter of Kourt's new relationships. Before she started dating Travis in February 2021, Scott had been vocal about wanting to get back together with her, and unsurprisingly, wasn't too happy when she wound up falling in love with someone else.
The tension between Scott, Kourt, and Travis then reached a boiling point last summer when — as I'm sure you might remember — Scott got exposed for dragging their PDA in some messy leaked DMs.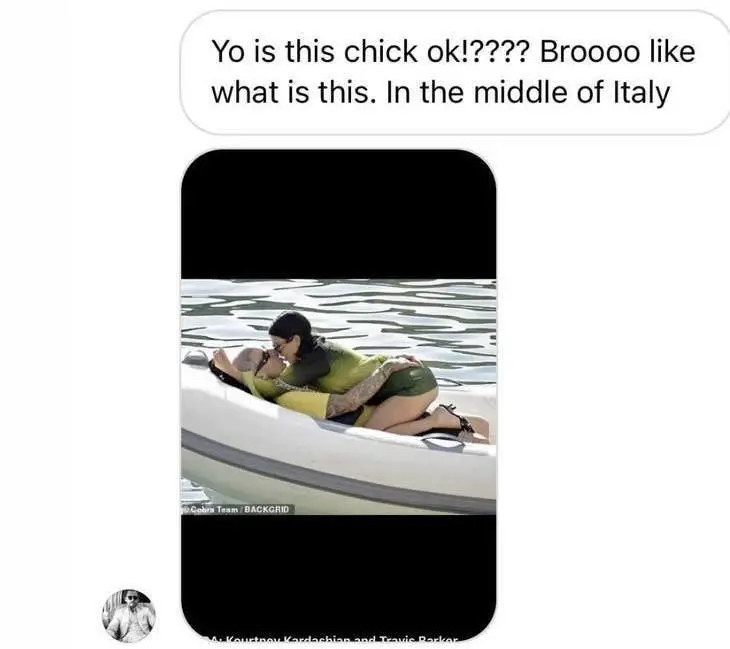 And despite seemingly managing to maintain an amicable coparenting relationship with his ex, it wasn't much of a surprise to hear that Scott apparently wasn't overly enthusiastic about Kourtney's Vegas antics.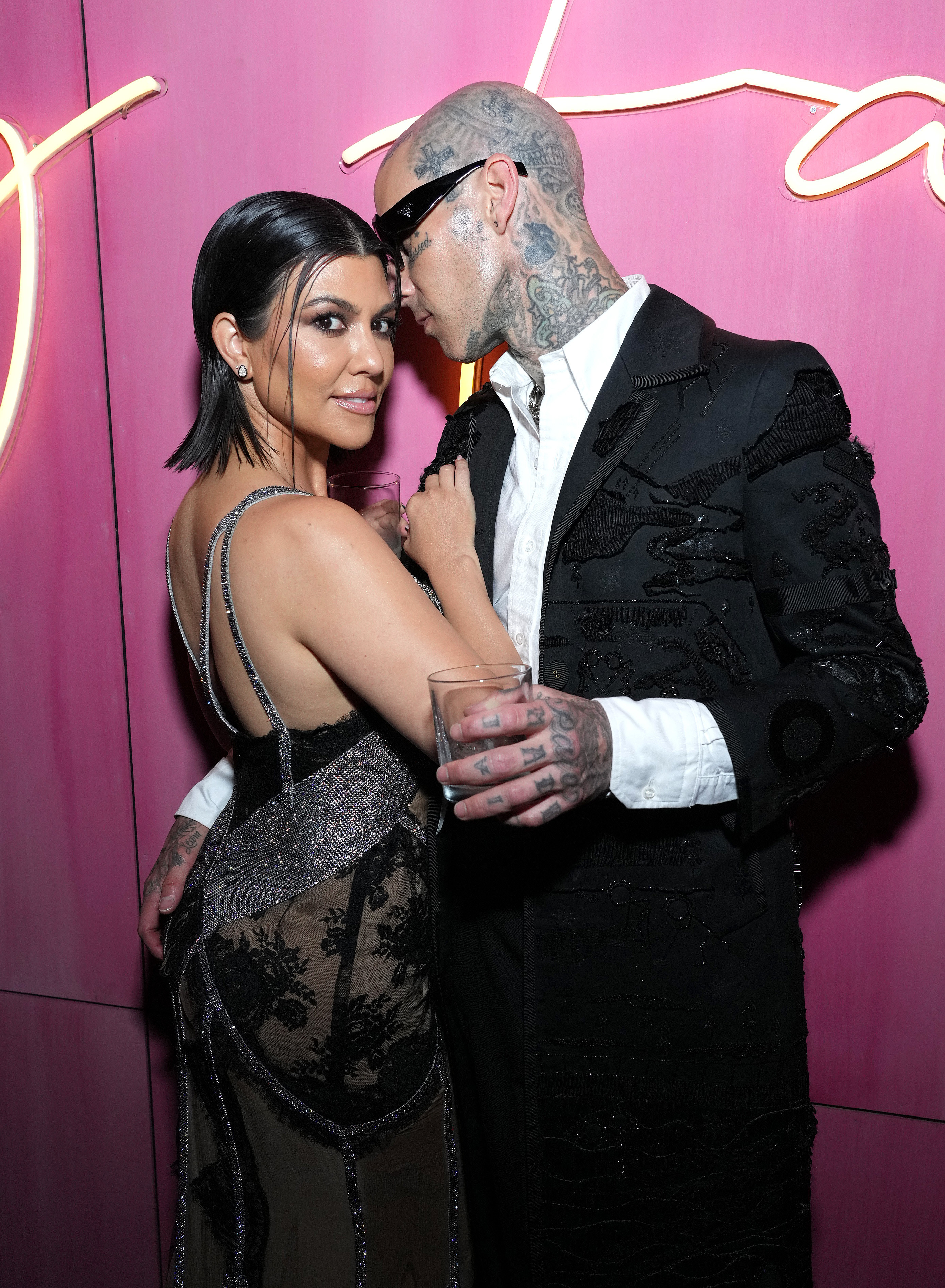 According to a source close to the family, Kourt and Travis's wedding felt like a "gut punch" for Scott, particularly in light of the fact that he and Kourtney played with the idea of tying the knot in Vegas back in 2007.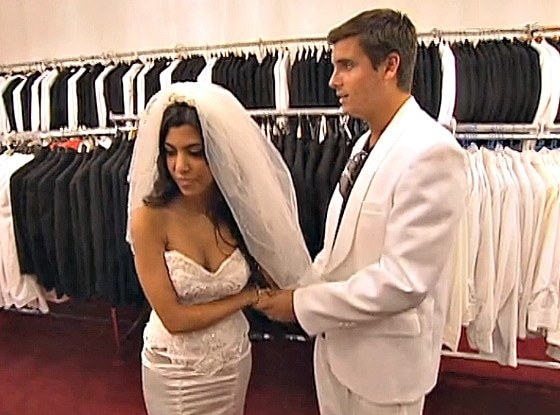 "Kourtney almost married Scott in Vegas years ago and Kris was able to deter them from doing it," the source told Hollywood Life this week, referring to Kourtney's mom, Kris Jenner. "They almost got married there and Kourtney knows this."
The insider added that apparently the wedding — real or not — left Scott feeling "crushed."
"It was a reality check and an eye-opener for Scott. It was one thing to get over the fact that they were engaged in the first place," they said. "But to find out they went through with a ceremony, in Vegas of all places — he felt crushed."
Since she started dating Travis over a year ago, Kourtney and Scott have certainly kept their distance from one another, likely limiting their interactions to their co-parenting duties.
With all this in mind — and the addition of Scott's new date — I can't imagine that he and Kourtney spent much time catching up at Thursday's premiere.