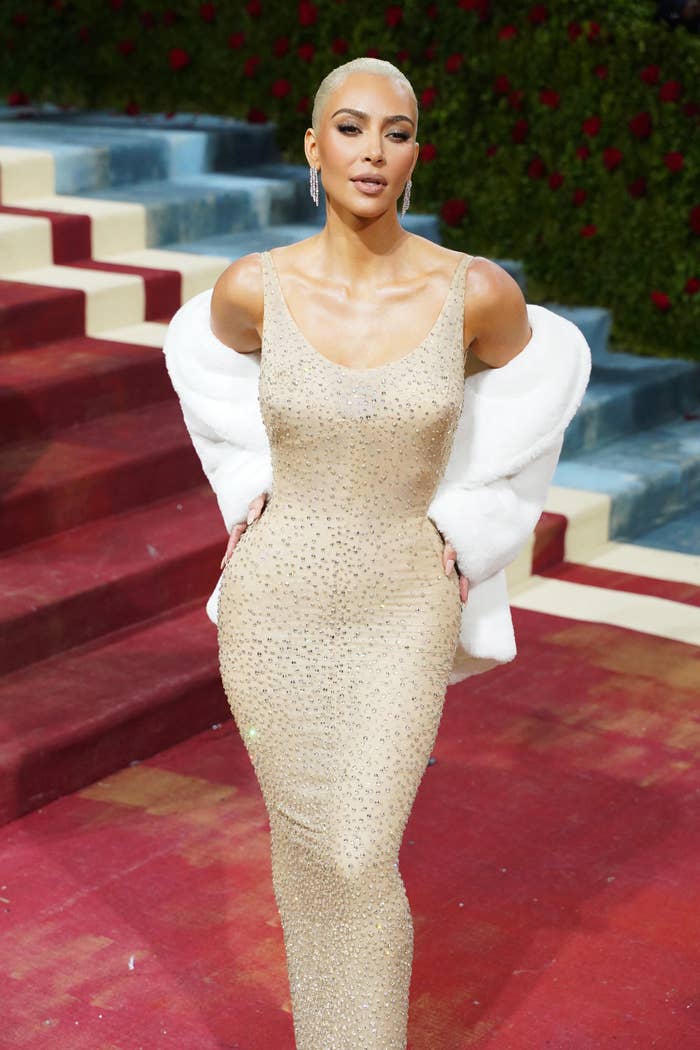 The star graced the red carpet in the iconic gown that Marilyn wore when she sang "Happy Birthday" to then-president John F. Kennedy in 1962.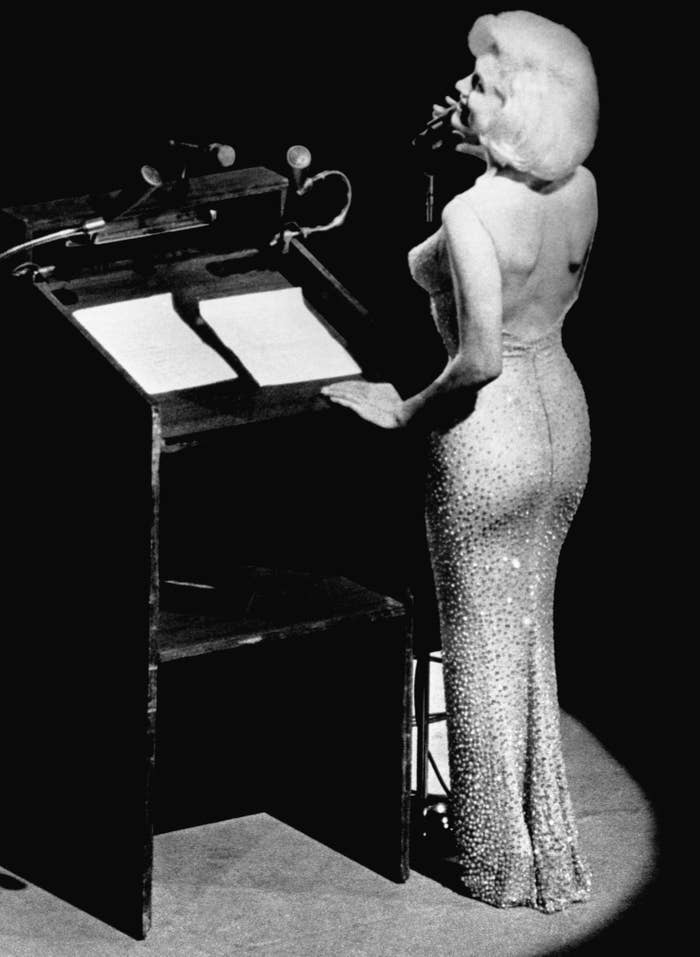 The sheer piece holds the record for being the most expensive dress ever sold at auction, with Ripley's Believe It or Not Museum in Orlando preserving the $4.8 million gown in a darkened and temperature-controlled vault.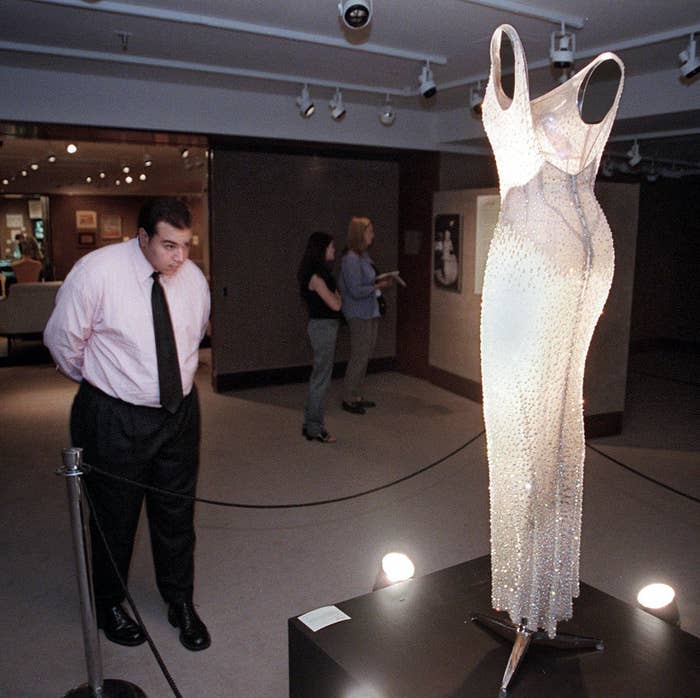 In fact, the dress is so valuable that Kim had to change into a replica immediately after she left the red carpet having only worn the original for a "matter of minutes."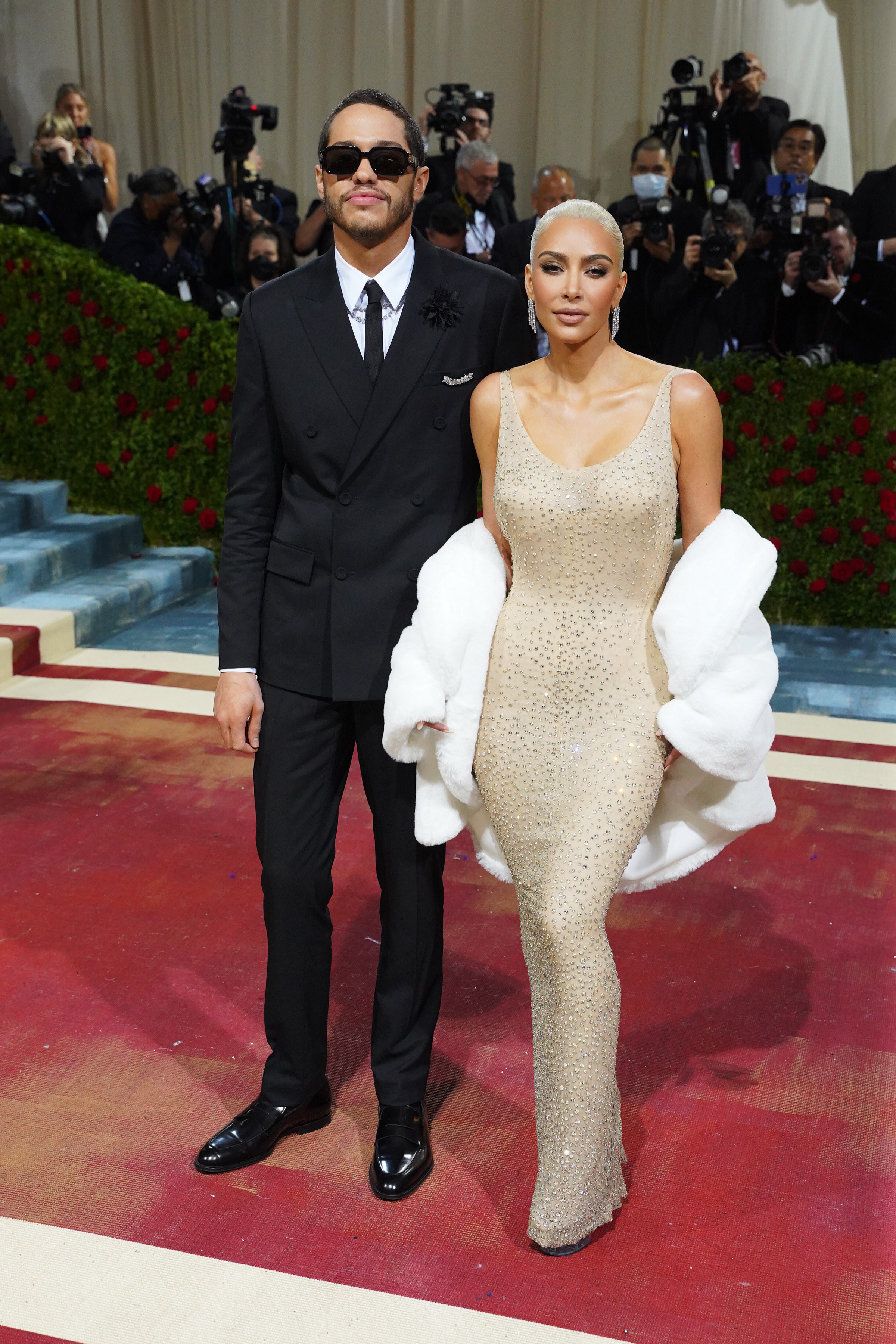 But Ripley's decision to let Kim wear it at all has sparked huge controversy, with some arguing that it is "disrespectful" to the memory of Marilyn to allow it to leave its vault.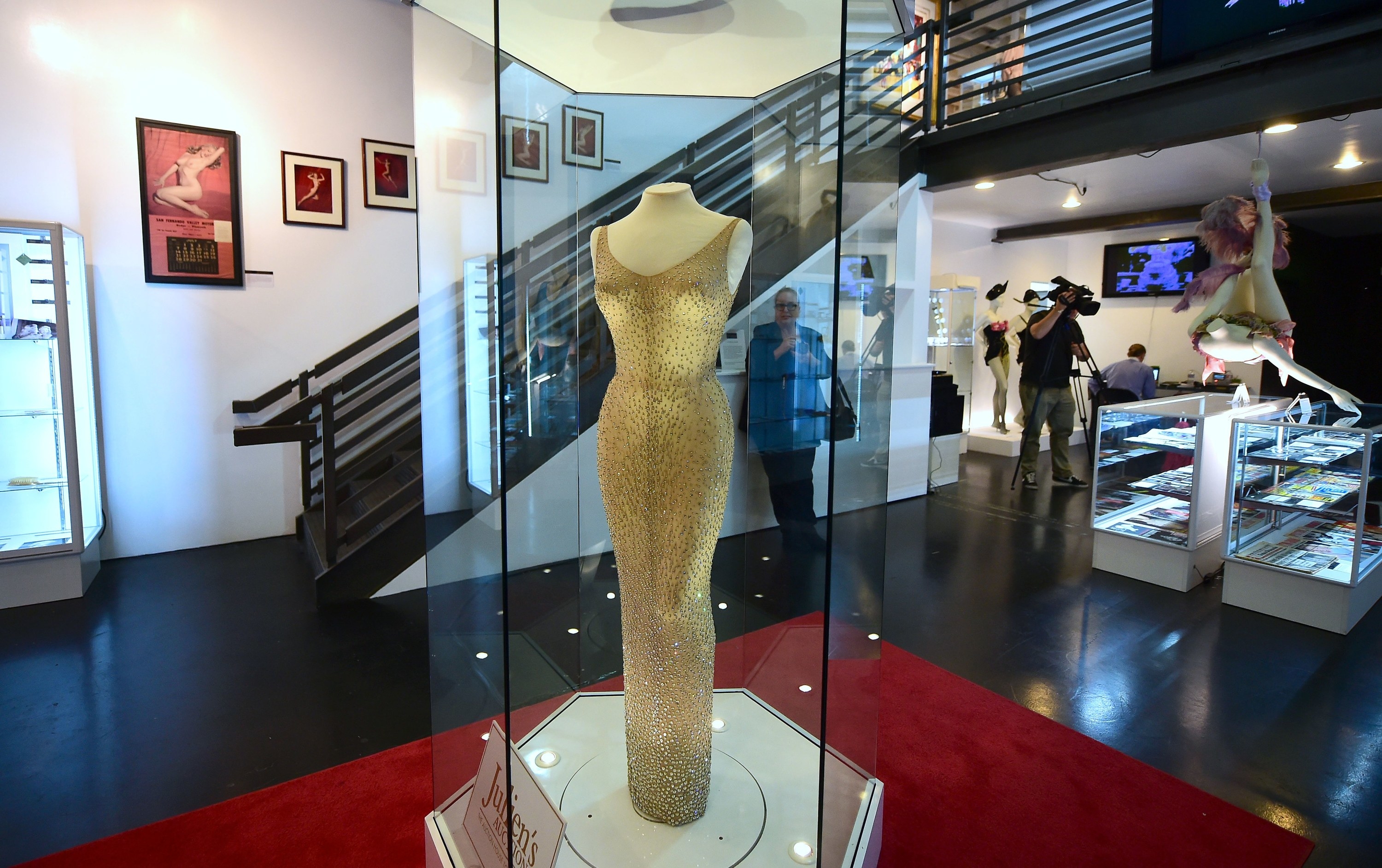 In fact, the discourse surrounding Kim's Met outfit has dominated social media and online forums ever since the gala, with others claiming that the backlash to Kim wearing the dress is actually nothing more than deep-rooted misogyny.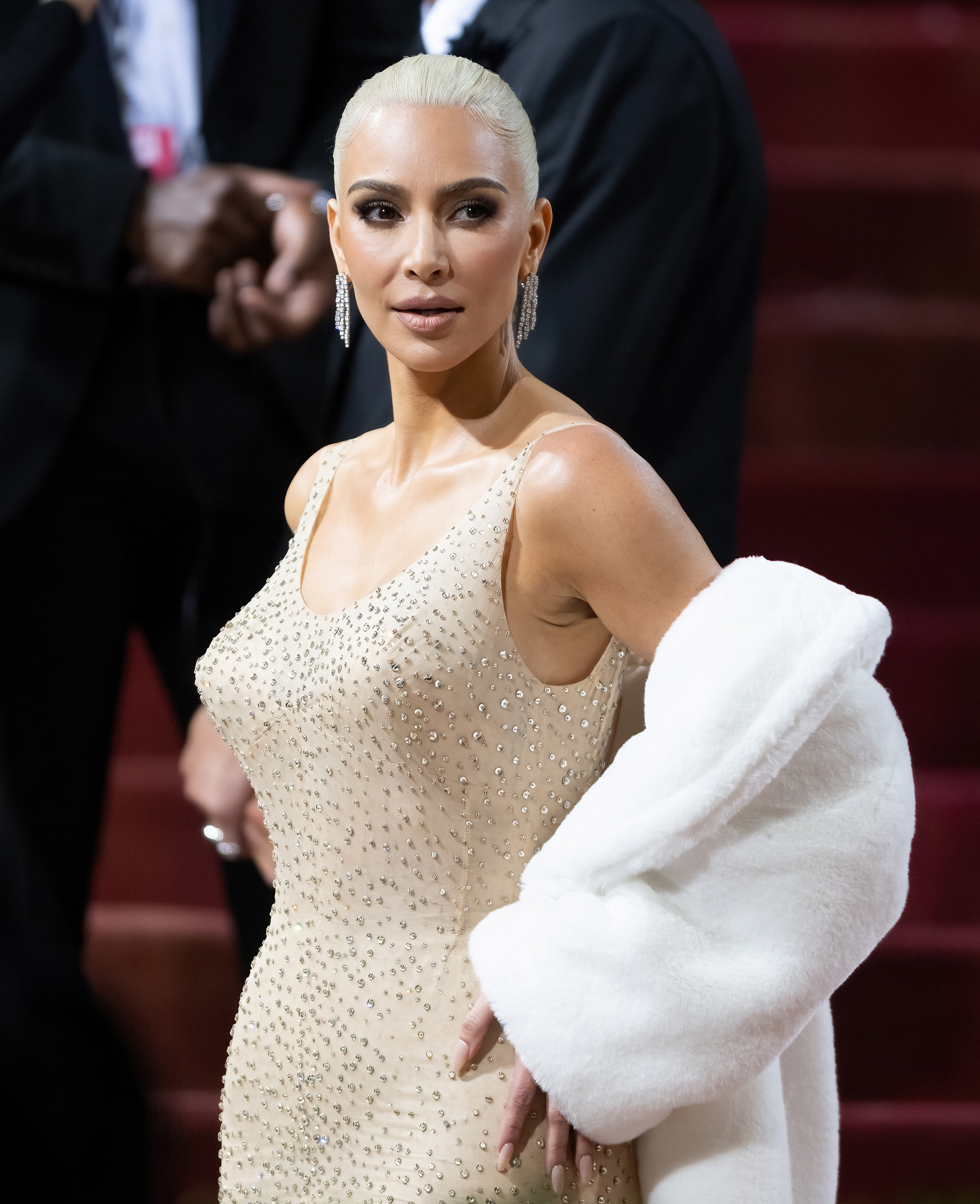 While this is a debate that will no doubt continue to rage for the coming weeks, if not months, conversation has now swayed to another part of Kim's Met Gala look after new close-up photos emerged.
Completing her Marilyn-inspired vibe, Kim debuted a platinum blonde updo at the prestigious event, with her hair slicked into a tight bun.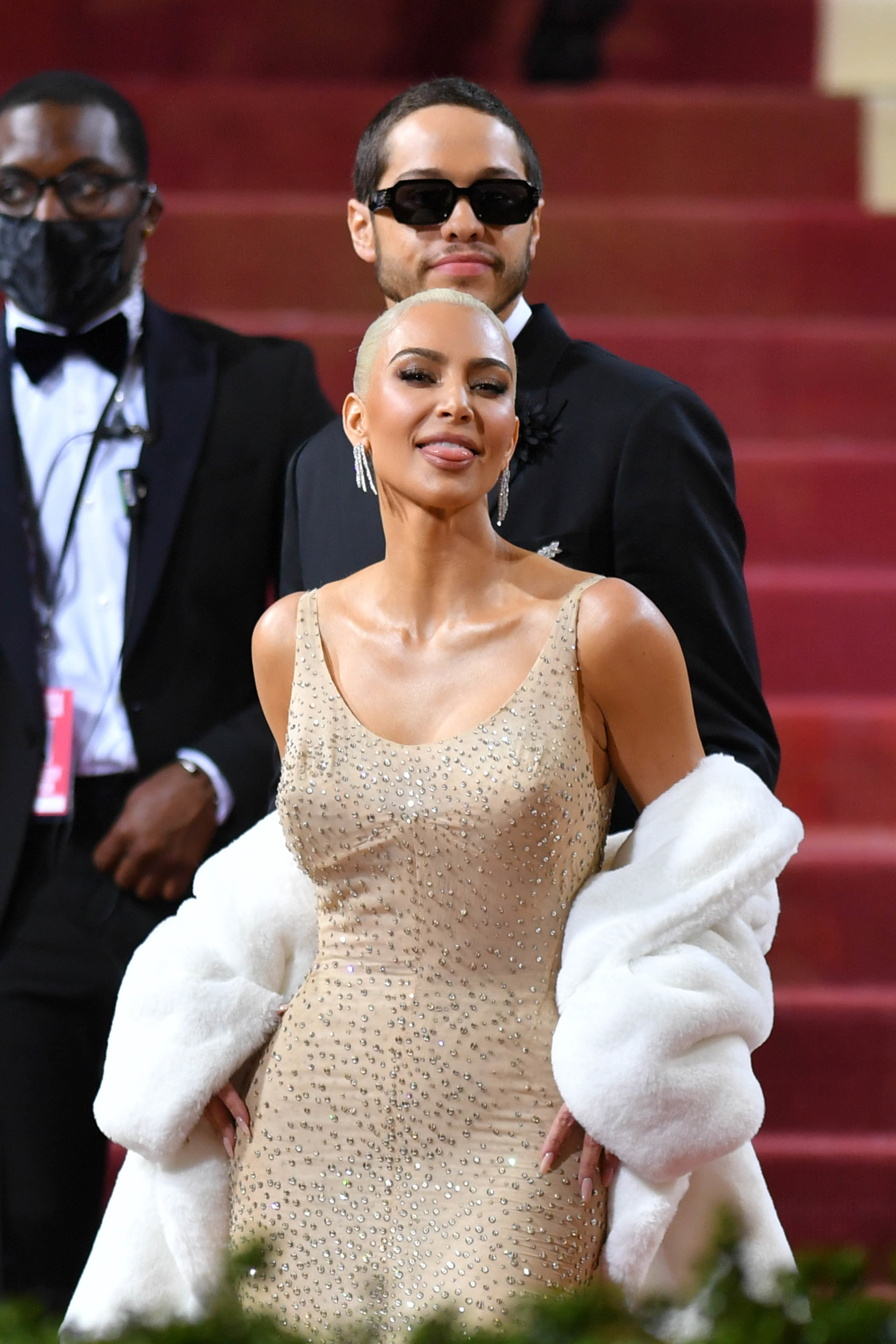 Speaking to Vogue, Kim revealed that her hairstylist, Chris Appleton, took her from her natural brunette hair to the peroxide blonde in just one day as she admitted that she'd been wanting to make a big change to her look for a while.
"I did want a physical change, too, so I thought I would wait and do it for this, so I'm spending a day straight dyeing my hair — 14 hours straight! — to get it done," she said.
However, it is common knowledge that it typically takes several sessions to lighten naturally brunette hair to this extent, with Kim's own sister, Khloé Kardashian, spending months to achieve a similar look back in 2015.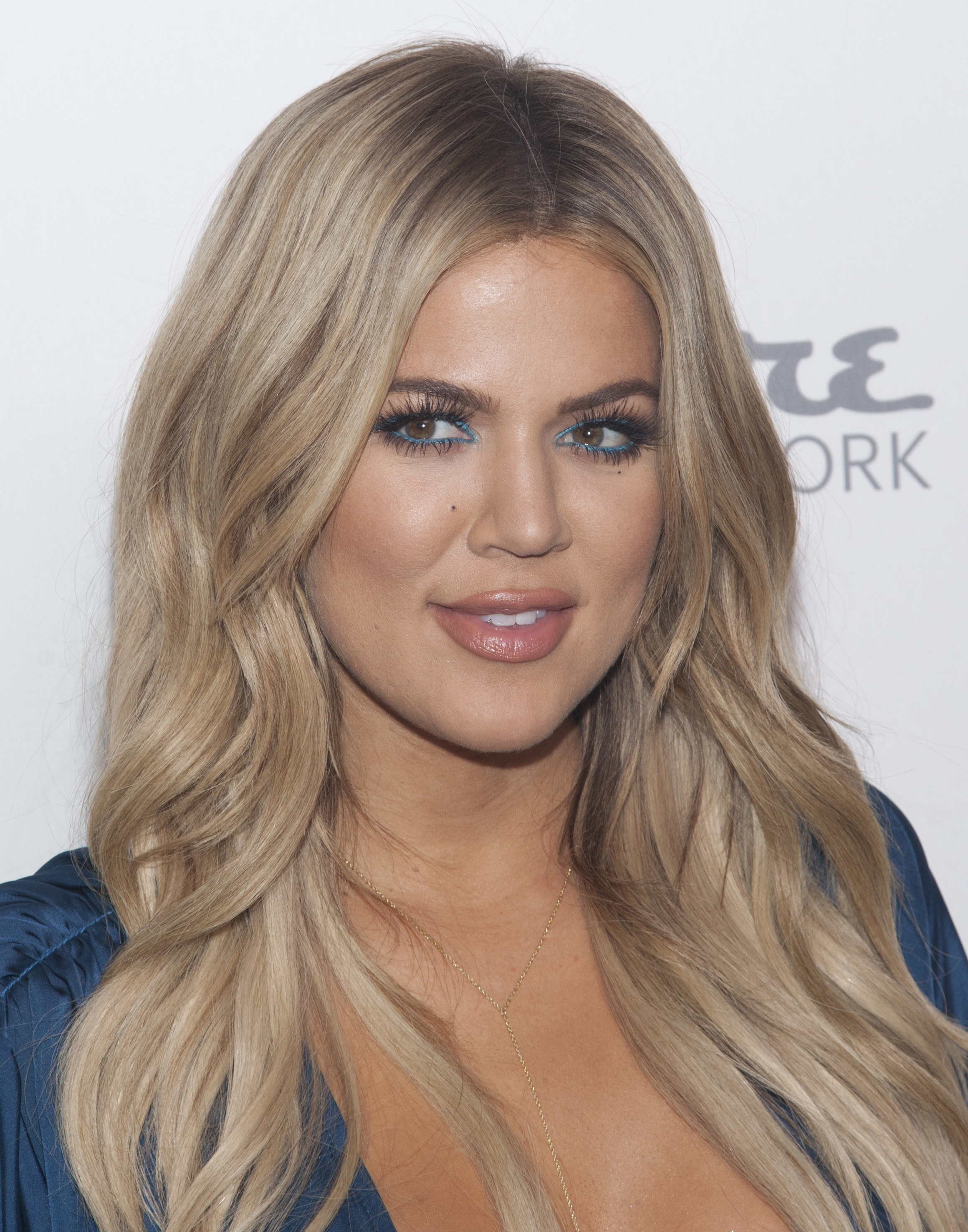 In fact, her colorist, Tracey Cunningham, warned fans at the time that Khloé's blonde hair "takes time" and "doesn't happen overnight" when she told Allure: "From the beginning of the transition—from her dark-brown hair to her current blonde—it took three to four months of gradual lightening."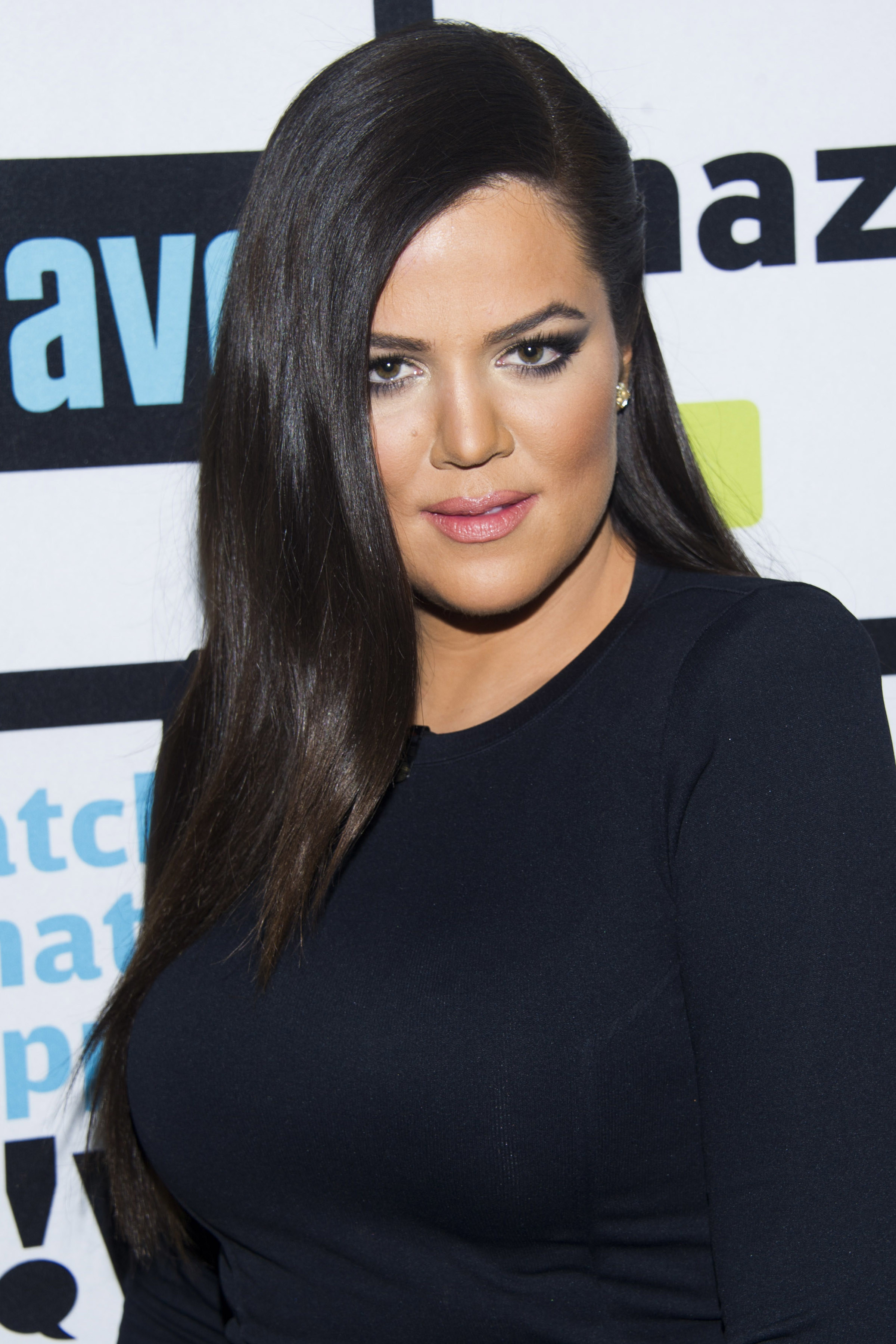 And it appears that Kim could have benefitted from the same process, with photos taken from a new angle at the Met revealing her true finished look, which some people have branded "botched."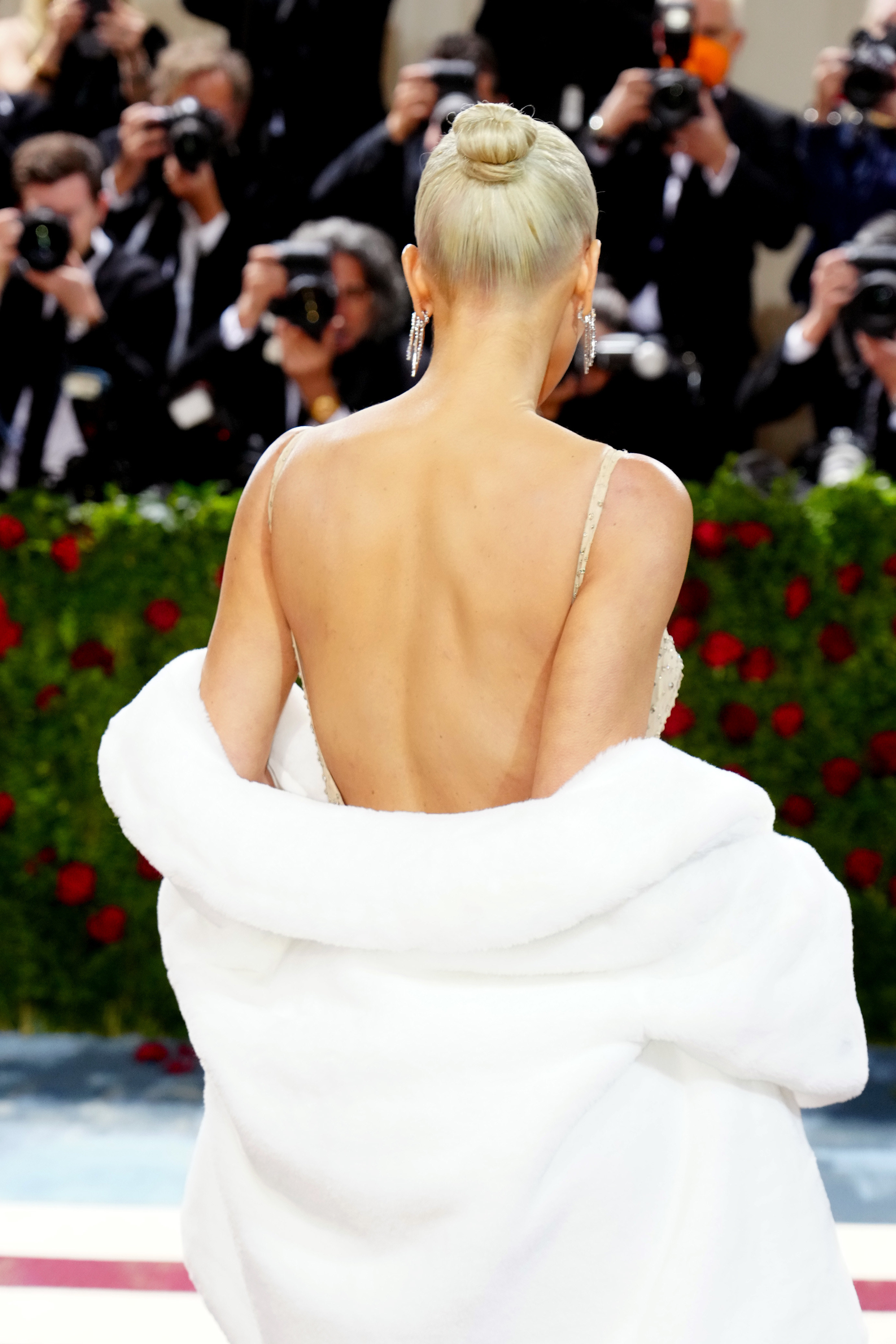 In the photos, Kim's hair appears to be varying shades of blonde — from yellow to platinum — with the color appearing streaky and patchy in places.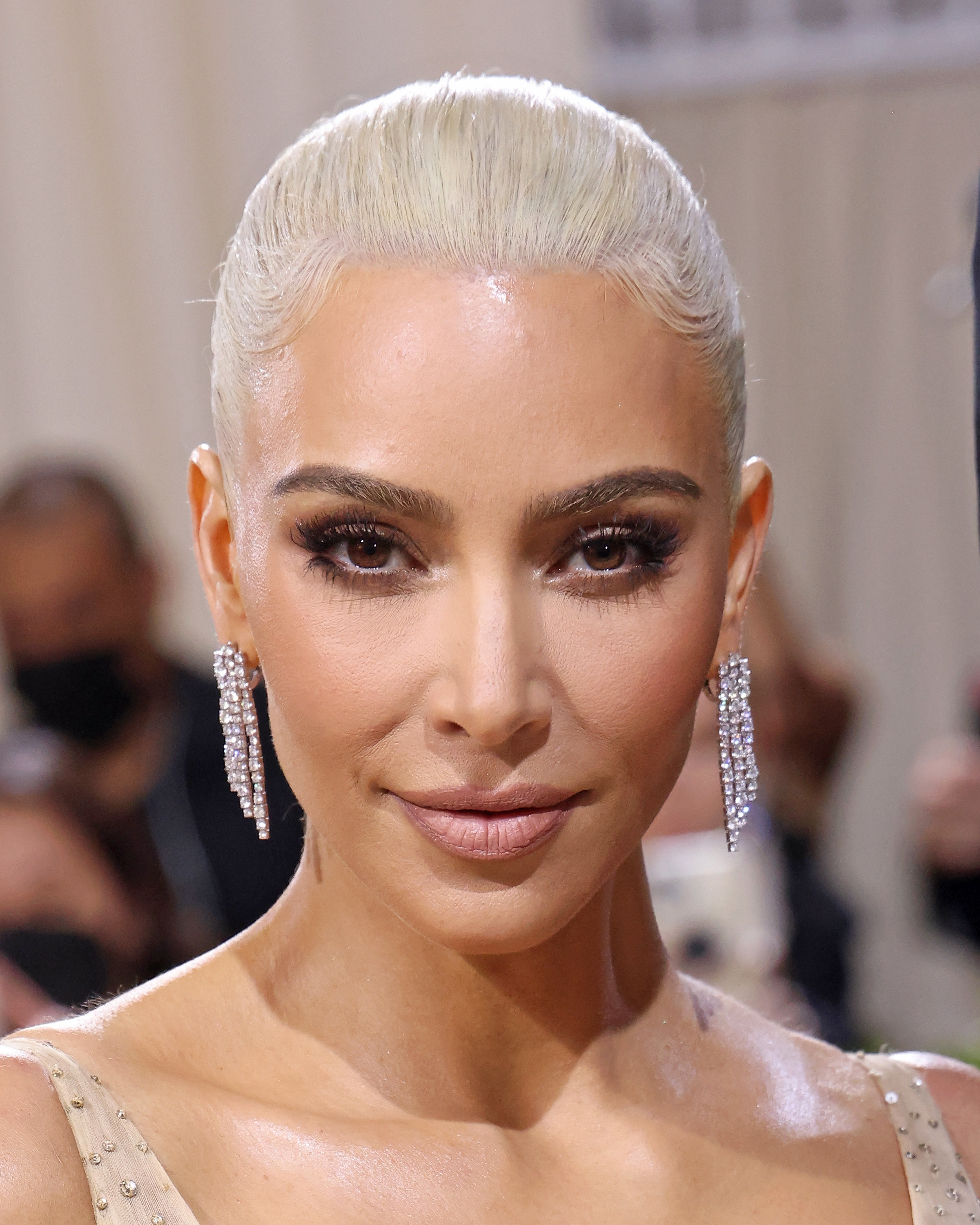 Zach Mesquit, a hairstylist who specializes in platinum blonde, addressed the situation in a TikTok video, where he breaks down what went wrong with Kim's hair as he admits that taking someone's hair from dark to this shade is an "insanely difficult process" in a short amount of time.
Pointing out the different colors in Kim's hair on the red carpet, he says in the video: "It all comes down to lifting. If you don't evenly lift the hair with the bleach, you can not use a toner to even it out when you go to platinum."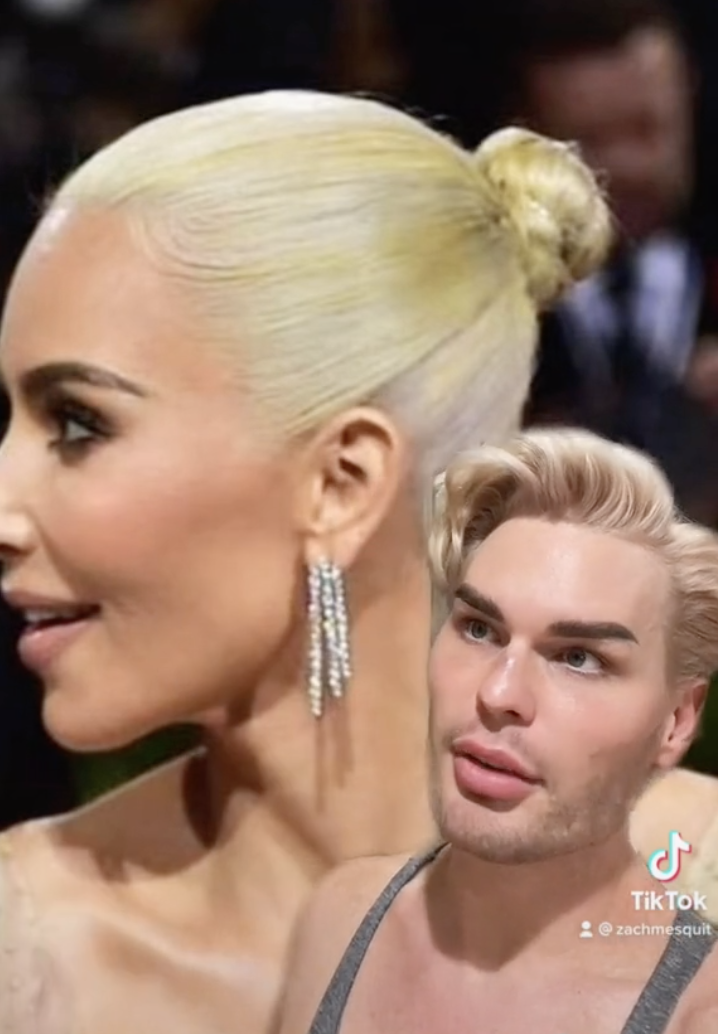 Adding that it's a "very common mistake" that colorists make, he explains the bleaching process.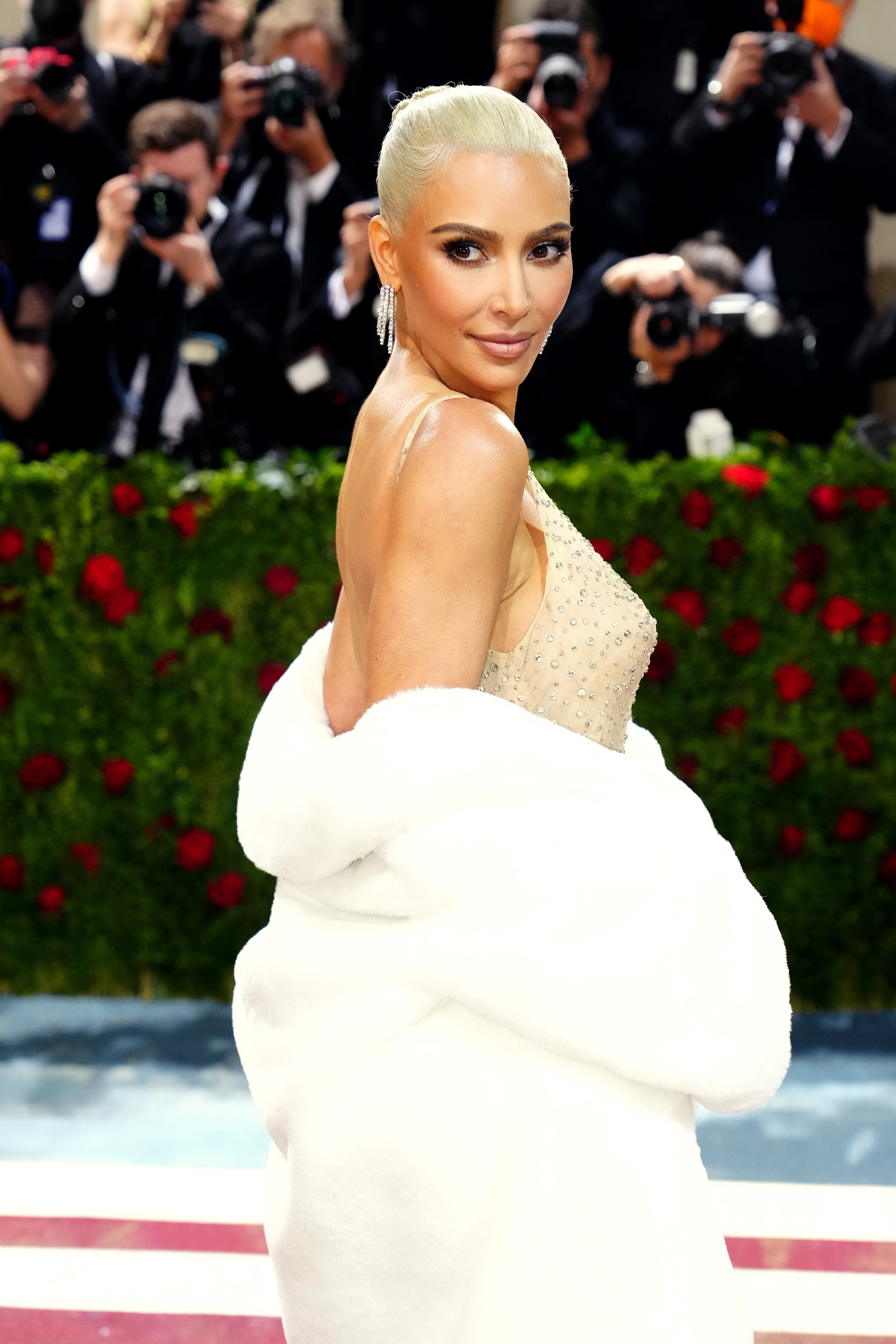 "You get most of the hair to a nice even level 10, but they've still got some level 9, level 8 yellow in there," Zach says. "They try and tone it over with something ashy to neutralize it and what ends up happening is all the hair that was lifted up to that correct level 10 gets nice and white in the root area."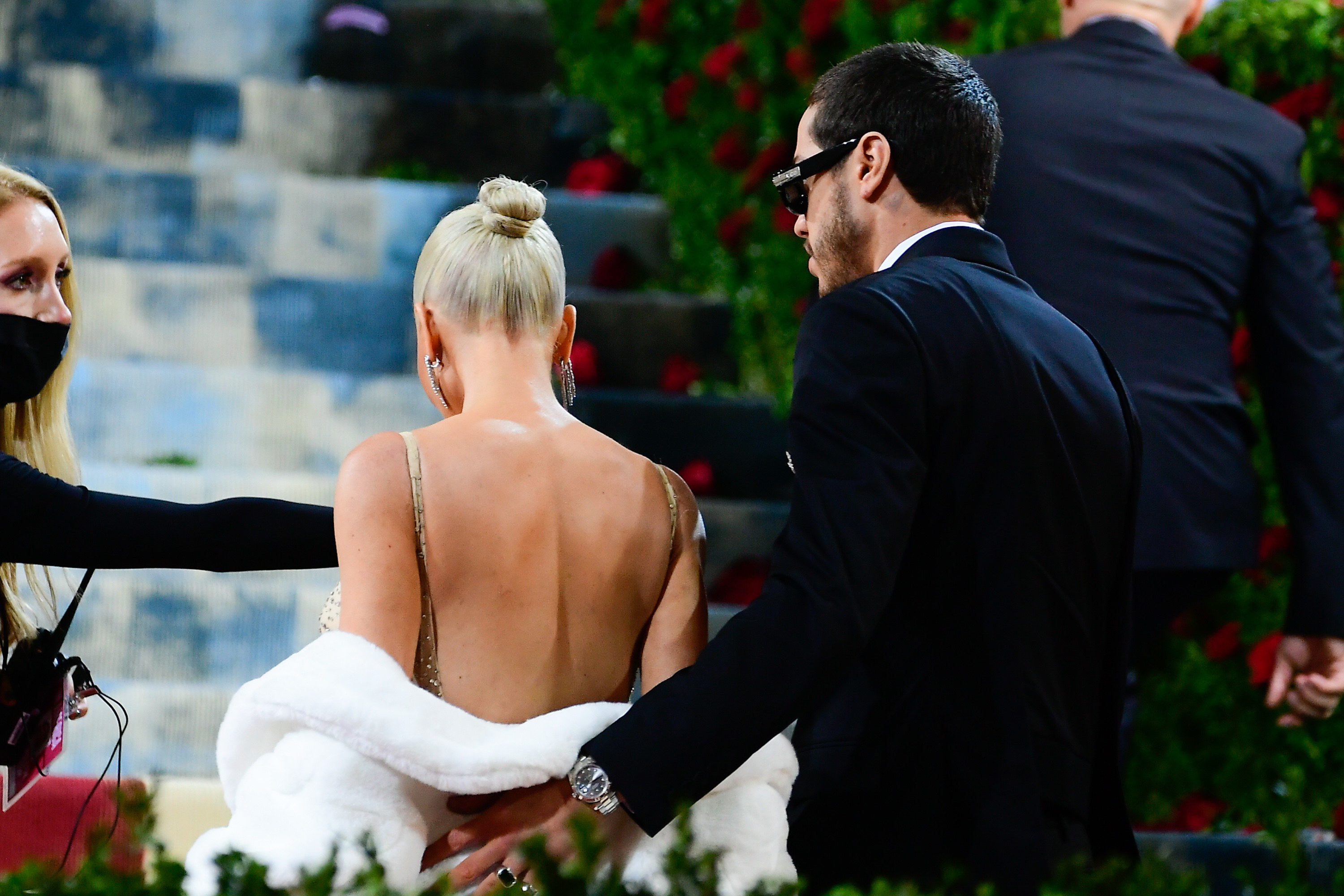 In the TikTok, Zach points out the difference in color between Kim's roots and her bun as he theorizes that the dye is the reason why her hair was styled in this way.
"Her ends did not properly lift. I'm sure they didn't, because you can see how much darker the bun is to the rest of her hair," he says.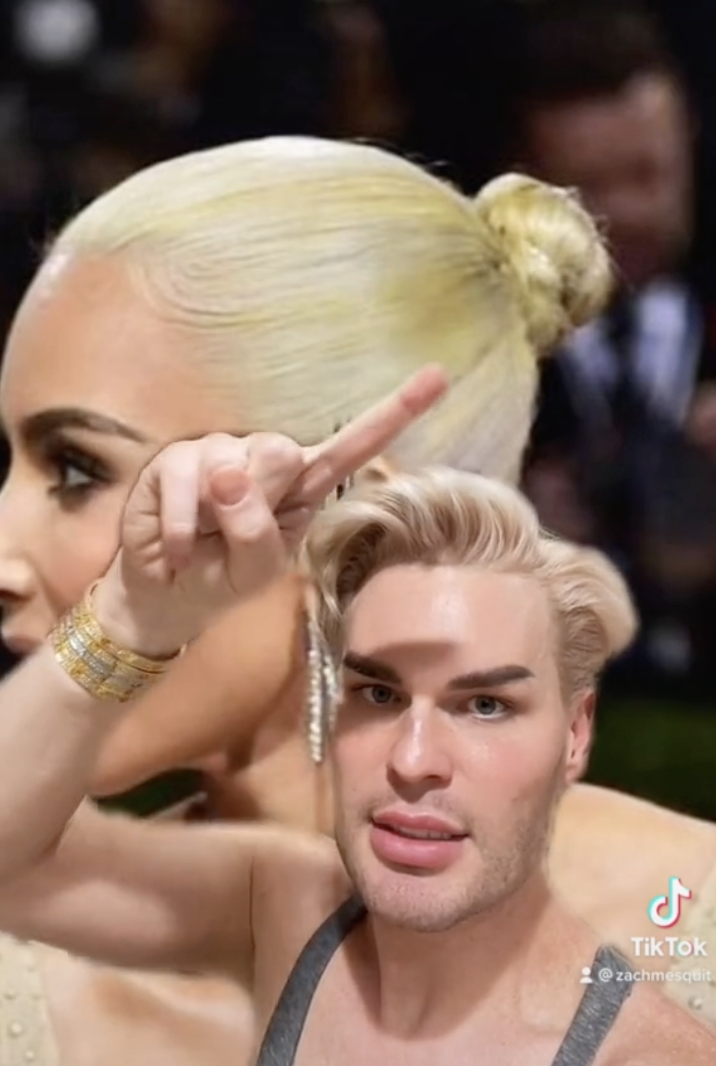 While he sympathizes with the difficult task that Kim and Chris faced, Zach goes on to question why she didn't start the process earlier as she knew when it needed to be finished.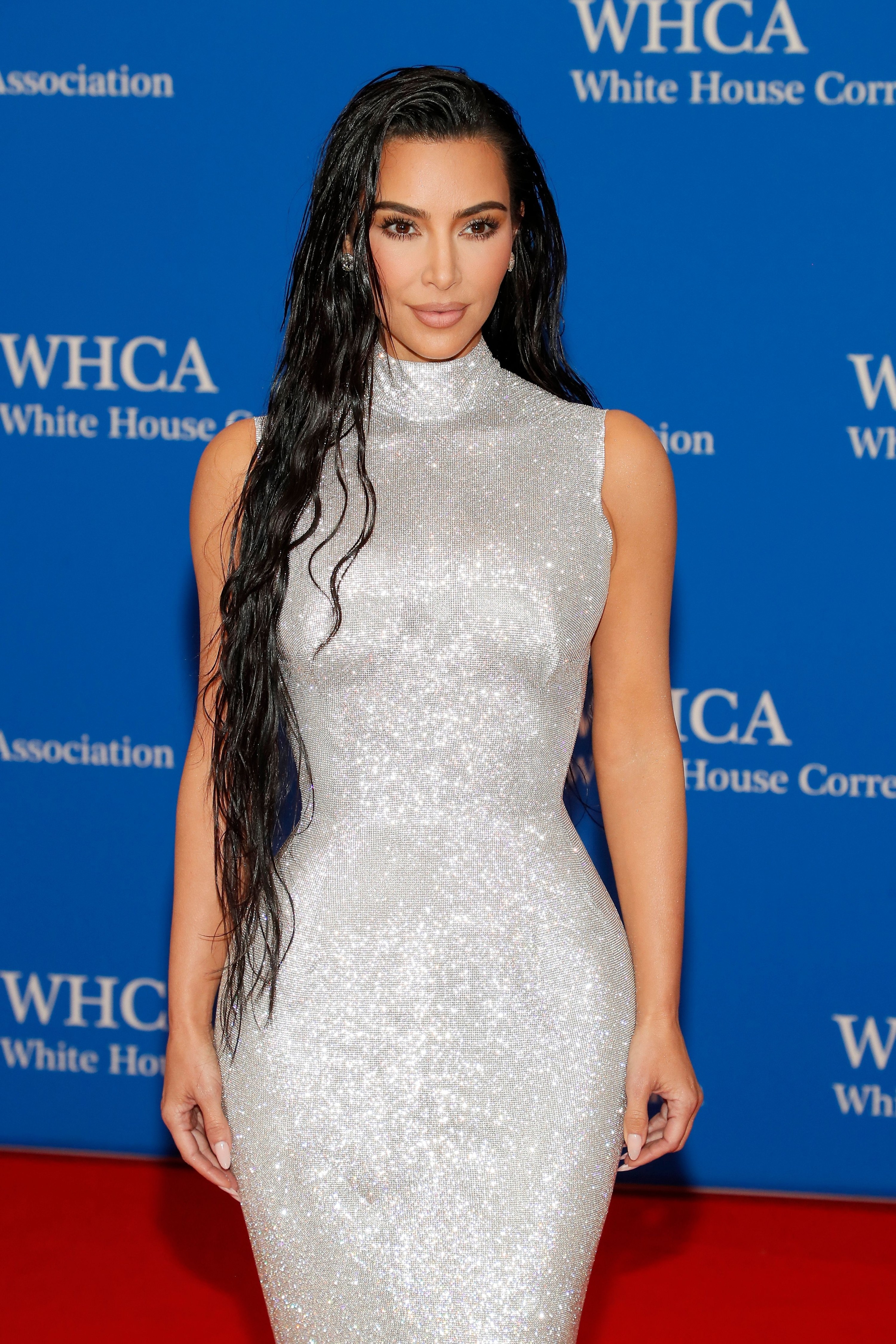 "One more lightening session, and it would have been spot on," he concludes.
And this is a sentiment that many of the TikTok's viewers agreed with, with many questioning Kim's thought process after the video was shared on Reddit.
"I kept wondering why the fuck you'd wait until the day of the event to get your black hair bleached. Crazy. I get she was trying to hide what her plan was but this was the wrong way," one user commented.

Another wrote: "For all that effort to get the dress and have a big reveal, she really played herself when it came to the hair. Did she really think she could go platinum blonde in the matter of a few days when her hair is jet black? Why not get a wig? She should've prioritized the hair just as much as the dress, because tbvh the hair could've saved her look."

Someone else added: "Kim's hair is very much giving me: I convinced my college roommate to impulse bleach my hair in the dorm bathroom after downing 4 white claws."

Others questioned why Kim didn't just wear a wig if she wasn't willing to undergo the transformation in advance, with one writing: "When I saw the look last night I immediately thought 'botched dye job, trying to hide the mess, couldn't get high quality wig in time.'"

"Why is everything so rushed with her? She could have taken time to slowly bleach her hair and wear wigs to conceal the process. Orrrr she could have wore a bomb ass blonde wig. I swear I don't get it," another asked.

"She can afford the best wigs in the world, I just don't understand why she would do this to her own hair!" one more wrote.

This is not the first time that Kim has experimented with peroxide blonde hair, having first debuted the look back in 2015.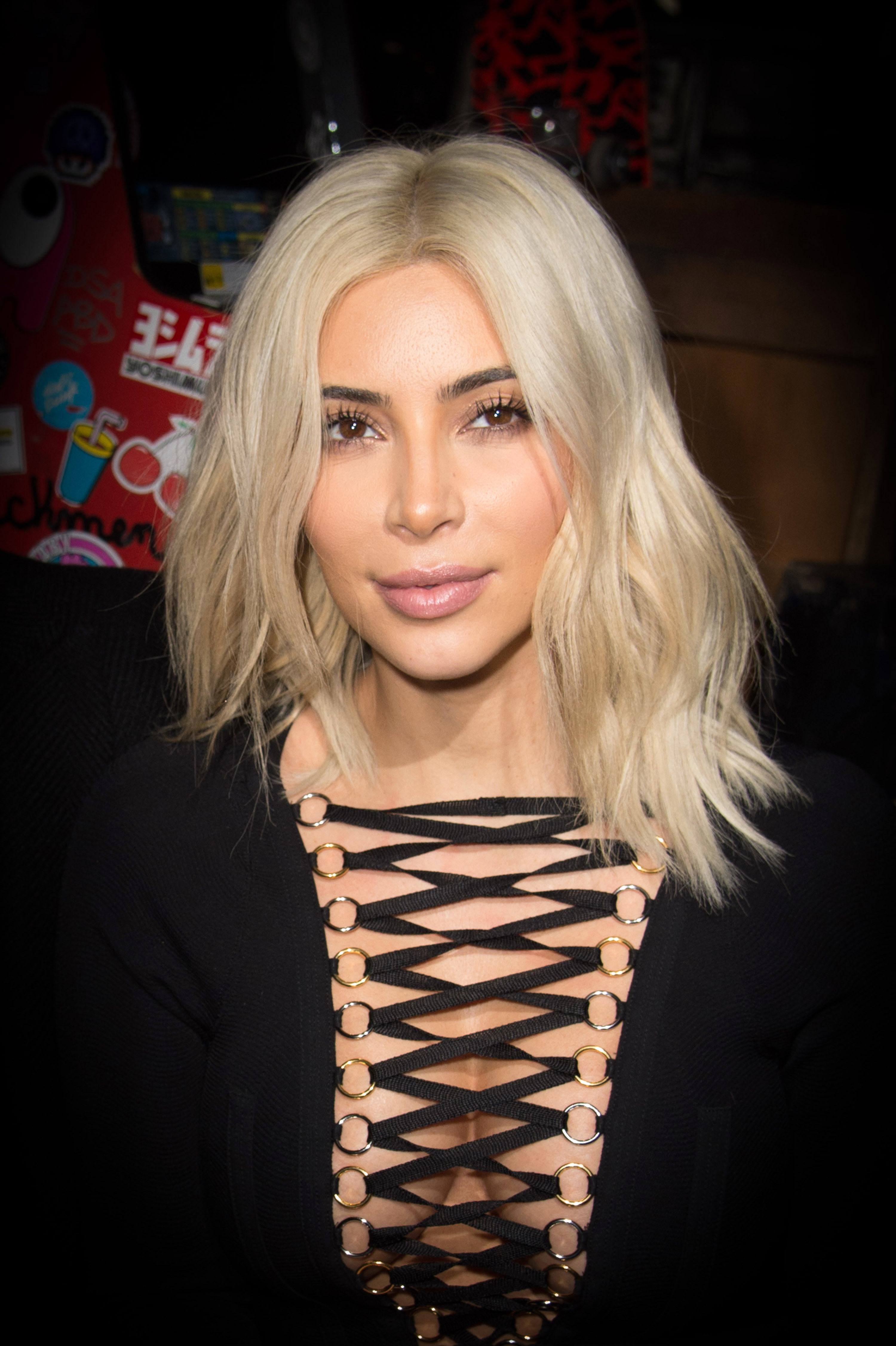 However, she has admitted in the past that the color is "very high maintenance," tweeting in 2017 that she and Chris had spent days bleaching just her roots.
"Spent the last few days bleaching my roots (we do it in stages so it doesn't break off). OMG 13 hours & still going. This blonde is very high maintenance. Love you @ChrisAppleton1 but getting over this," she wrote at the time.
Kim has not yet acknowledged any of the backlash that she sparked at the Met Gala this year, with the star also under fire for revealing that she lost a significant amount of weight in three weeks so that she could fit into Marilyn's dress.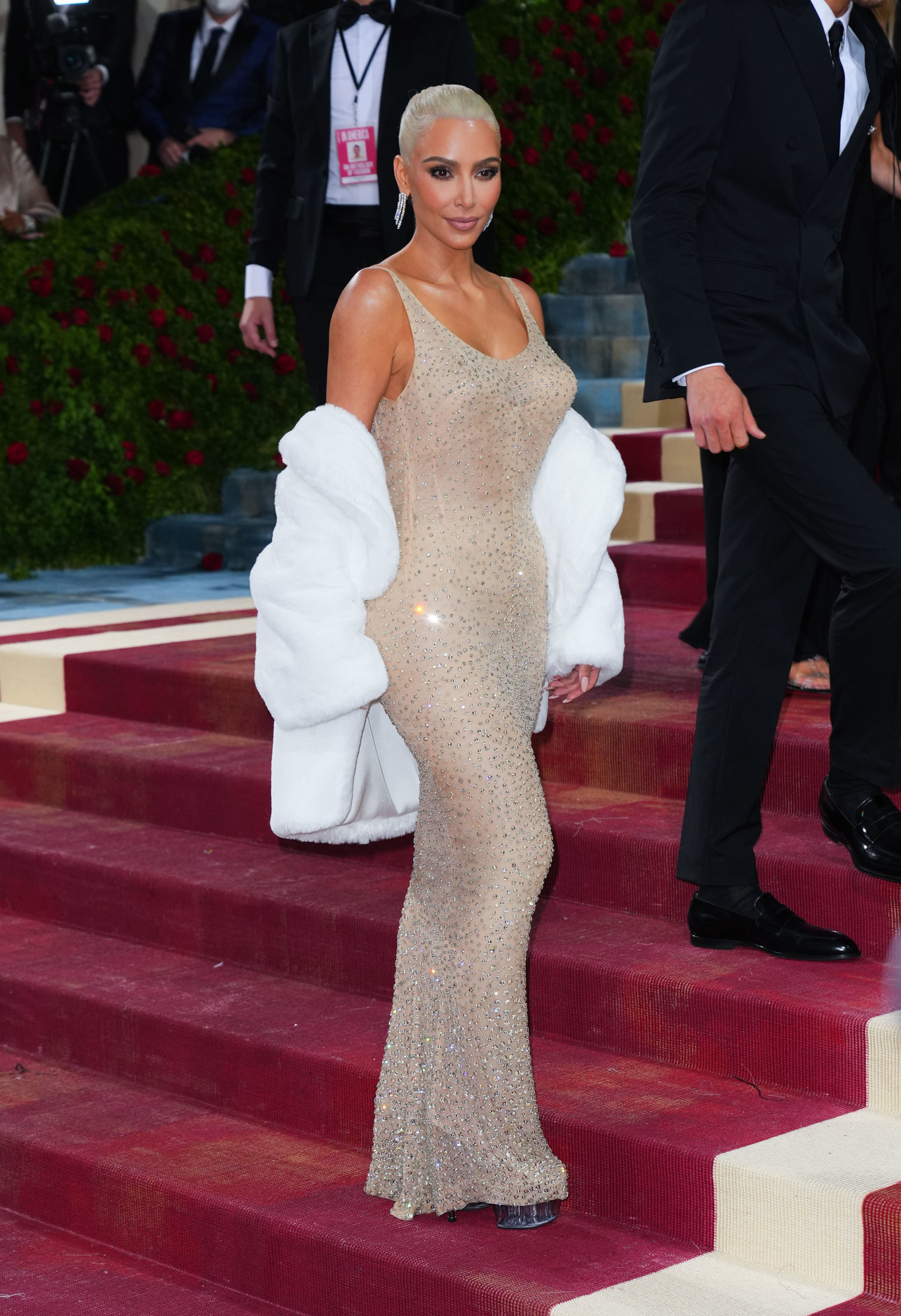 "I always thought she was extremely curvy. I imagined I might be smaller in some places where she was bigger and bigger in places where she was smaller. So when it didn't fit me I wanted to cry because it can't be altered at all," she previously explained.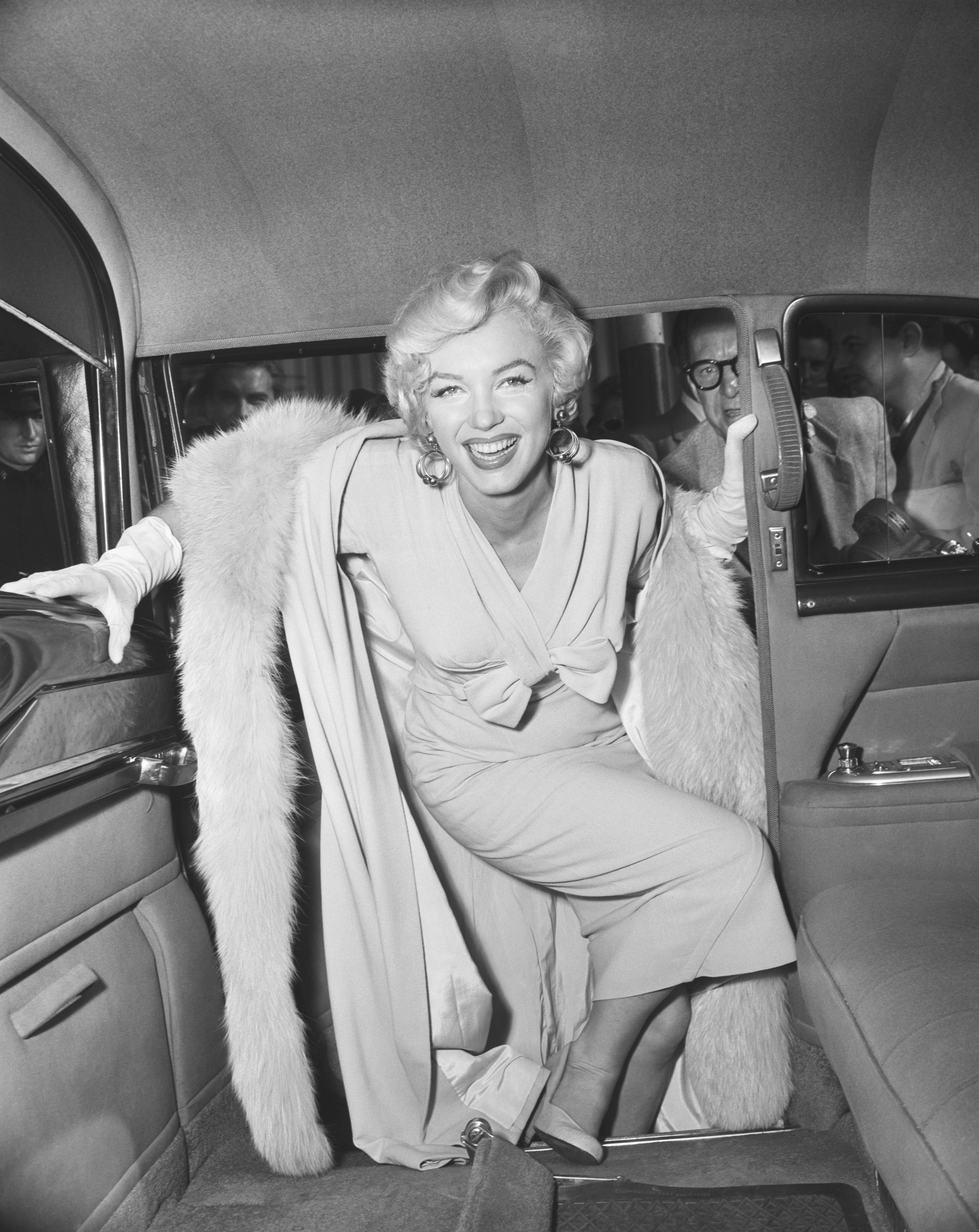 After severely restricting her diet for almost a month, Kim said she "wanted to cry tears of joy" when she was able to fit into it in time for the event.
Kim has been branded "irresponsible" for "promoting extremely disordered eating" through her comments, with actor Lili Reinhart among those to call her out.