Earlier this year, Kim Kardashian shocked fans when she claimed that her ex-husband Kanye West was the one who started the rumor that she had cheated on him with Drake.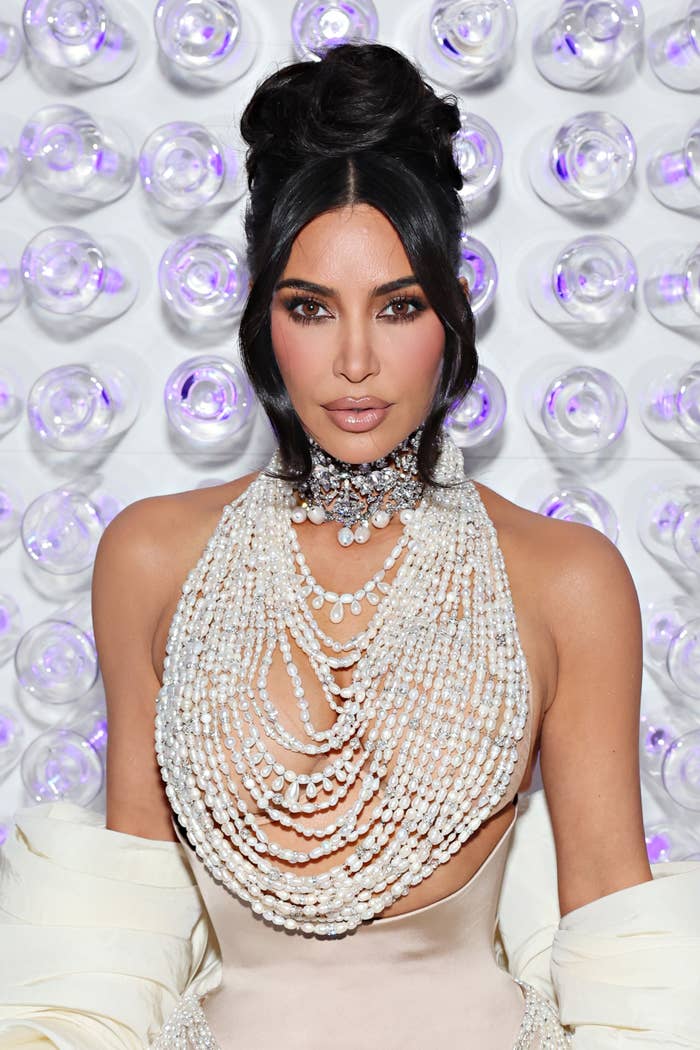 In the Season 3 premiere of The Kardashians, Kim told her mom: "He was the one that started a rumor that said I was hooking up with Drake, having an affair — our whole marriage he accused me of that publicly."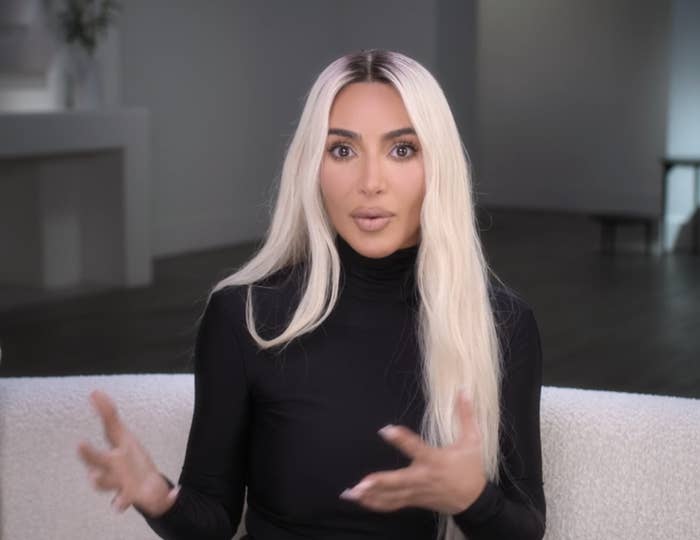 "The person that's supposed to protect me the most publicly would accuse me of having an affair throughout our whole marriage," Kim added.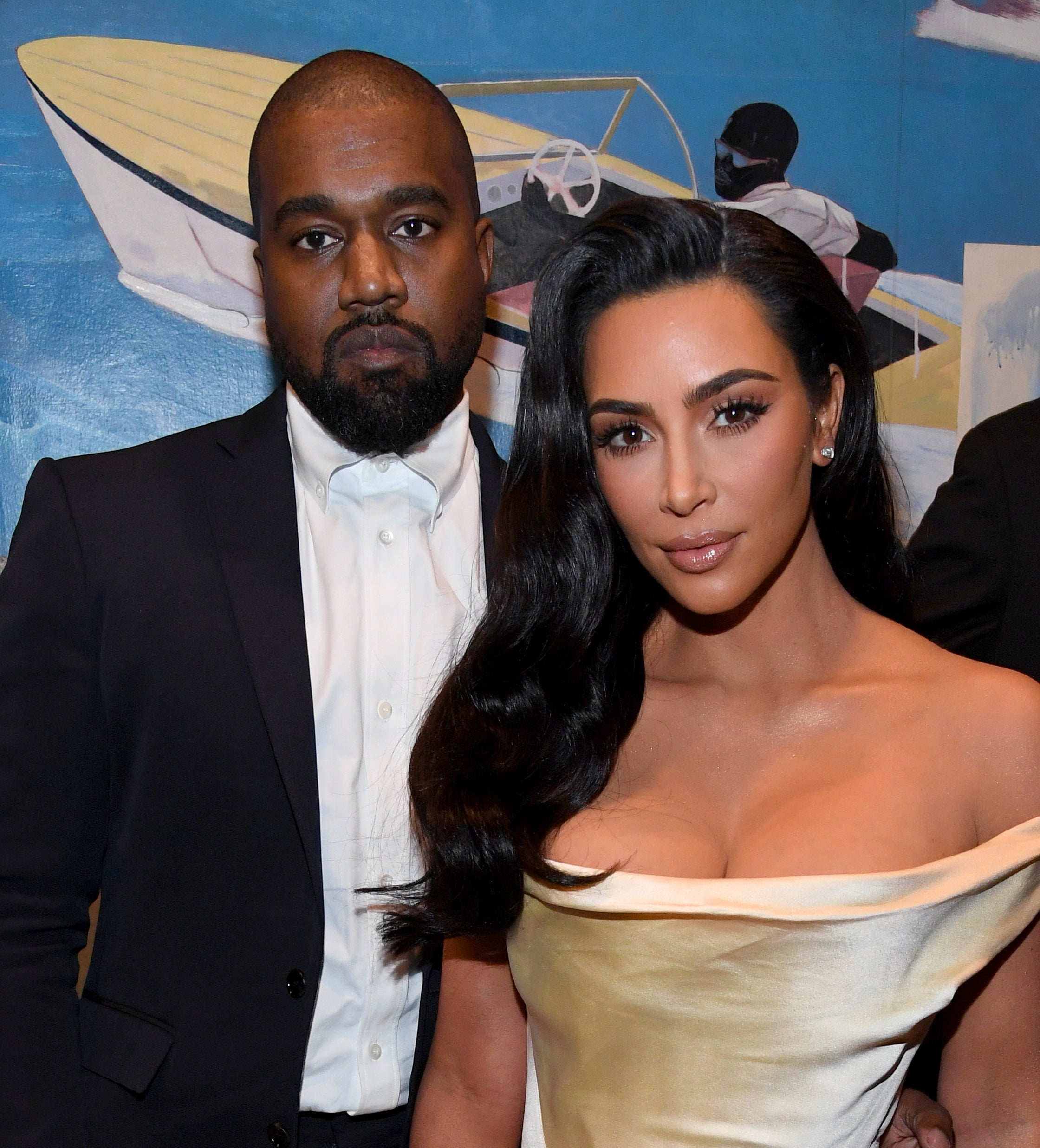 Speculation about Kim's relationship with Drake had dominated her and Kanye's marriage since 2018, when the Canadian rapper name-dropped somebody called "Kiki" in his song "In My Feelings."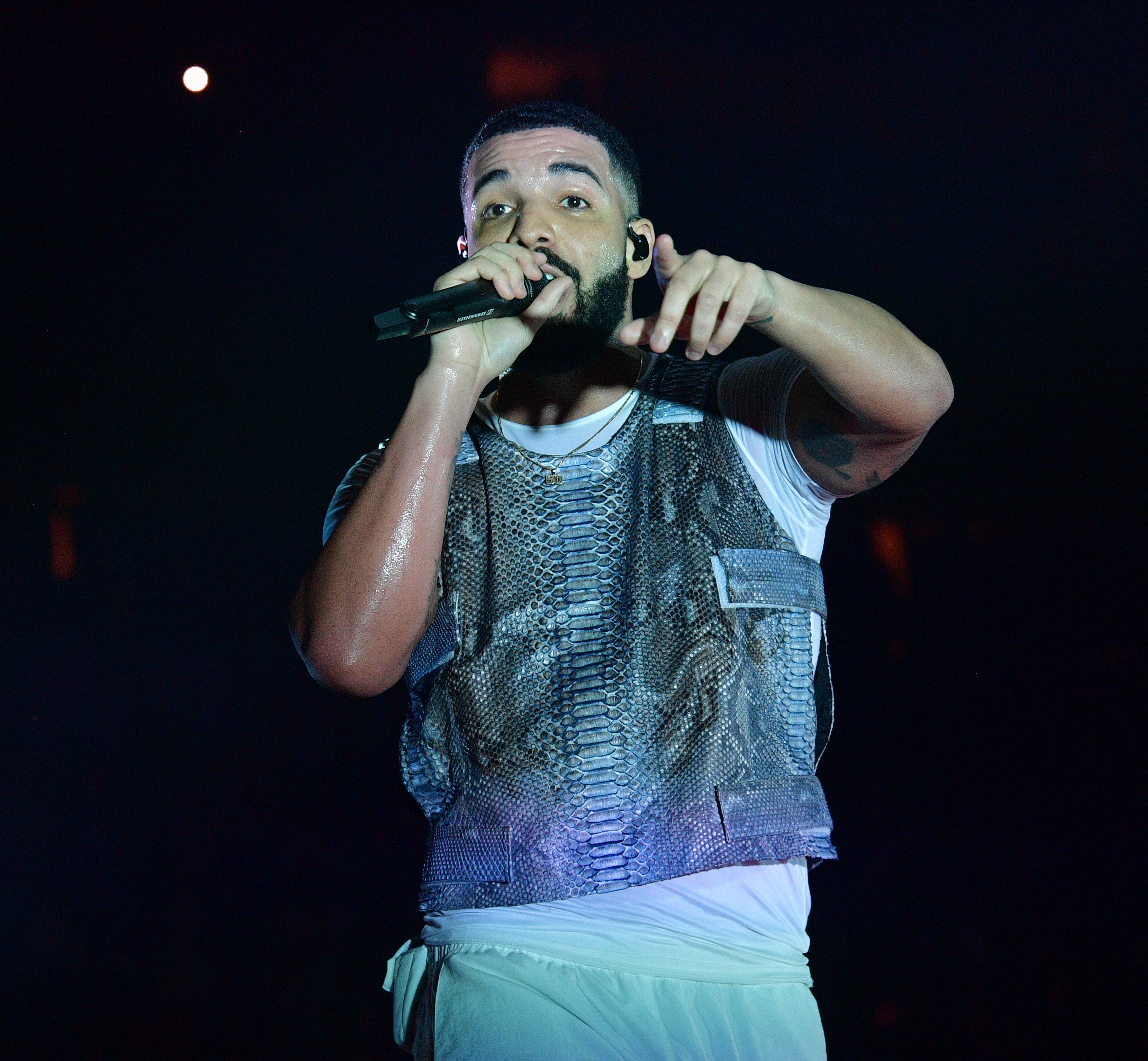 Kiki is one of Kim's nicknames, and in the track, Drake asks: "Kiki, do you love me? Are you riding? / Say you'll never ever leave from beside me / 'Cause I want ya, and I need ya / And I'm down for you always."
After this, internet sleuths analyzed more of Drake's lyrics and made claims that some of his other songs also hinted at Kim hooking up with him.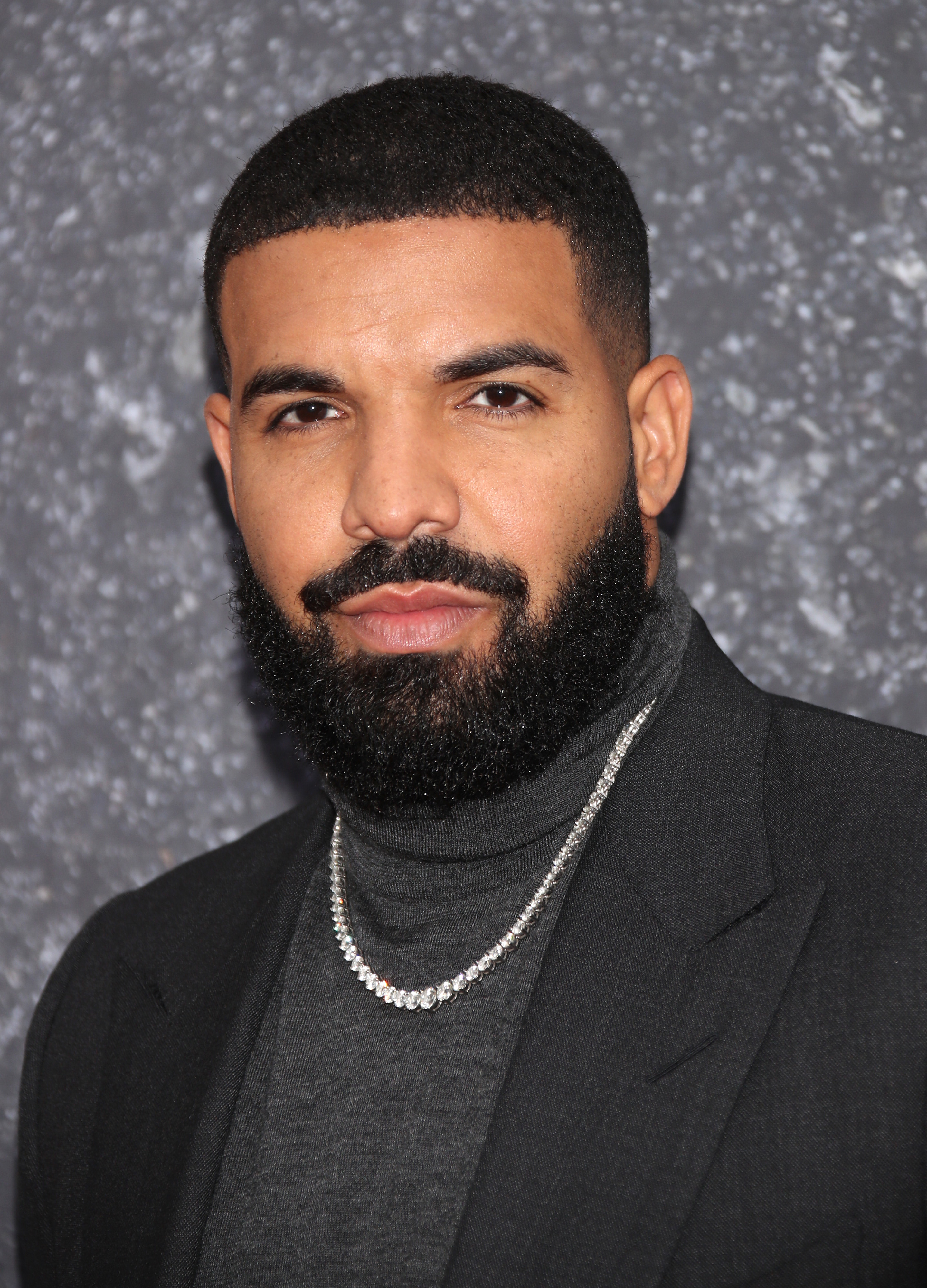 By September 2018, the rumor had become so widespread that Kim ended up commenting on an Instagram post to say that her and Drake "never happened."
Kanye also said in an Instagram video at the time: "The fact that it's people making rumors or thinking that you fucked my wife and you not saying nothing and you carrying it like that. That don't sit well with my spirit."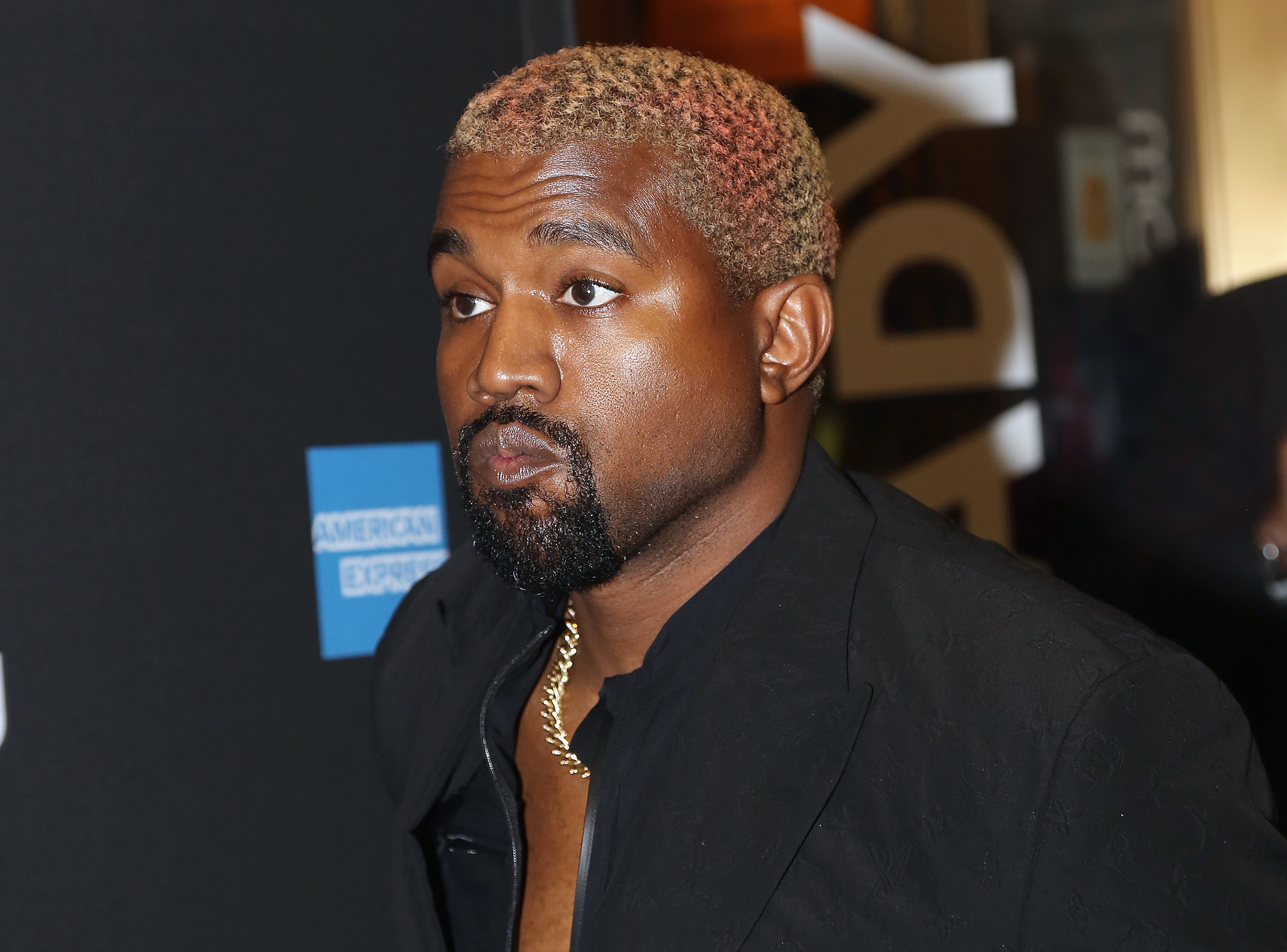 In 2021, Kanye also lashed out at Drake's "disrespectful" behavior toward Kim during an appearance on the Drink Champs podcast, where he said: "I had this conversation with Drake. It's like, 'I never fucked Kim.' But I was like, 'But you acted like you did.'"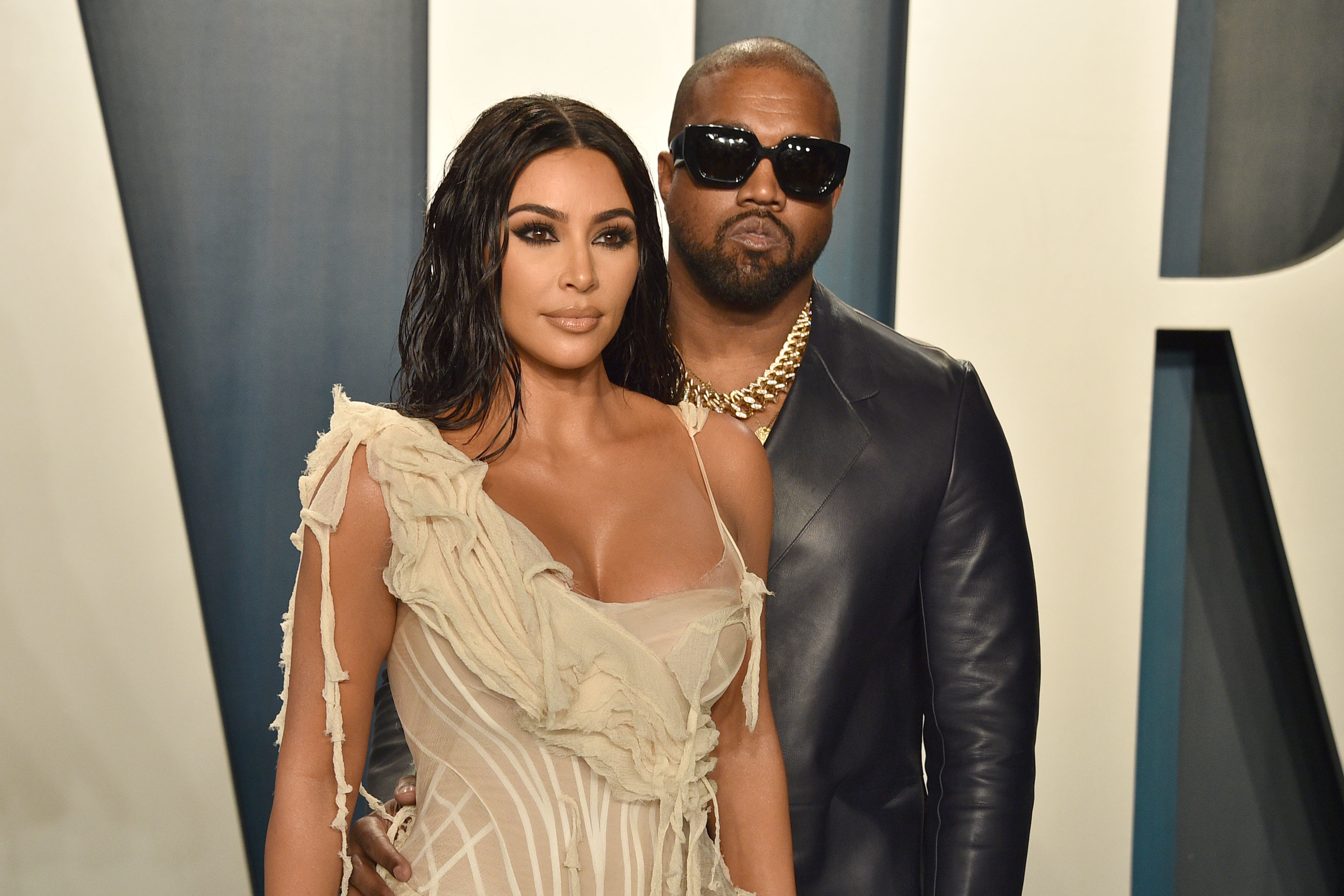 He went on to accuse Drake of taking subtle "psychological" shots at him by living "five blocks down the street" from him and Kim and DM'ing "every single girl" in his family.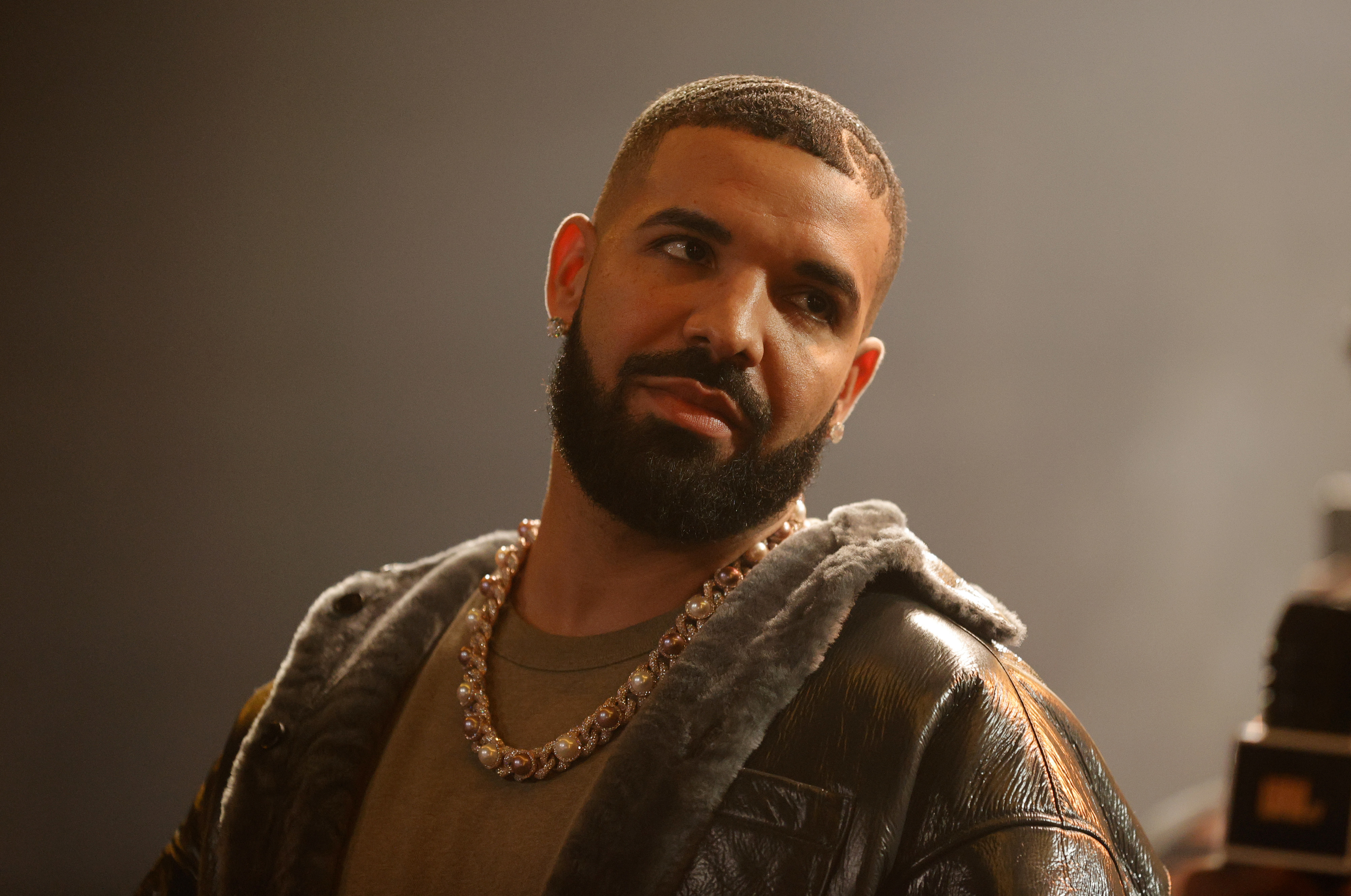 Kim and Kanye's messy divorce was finalized in November, and in April, Drake appeared to take another shot at Kanye by sampling a recording of Kim talking about their split in his song "Search & Rescue."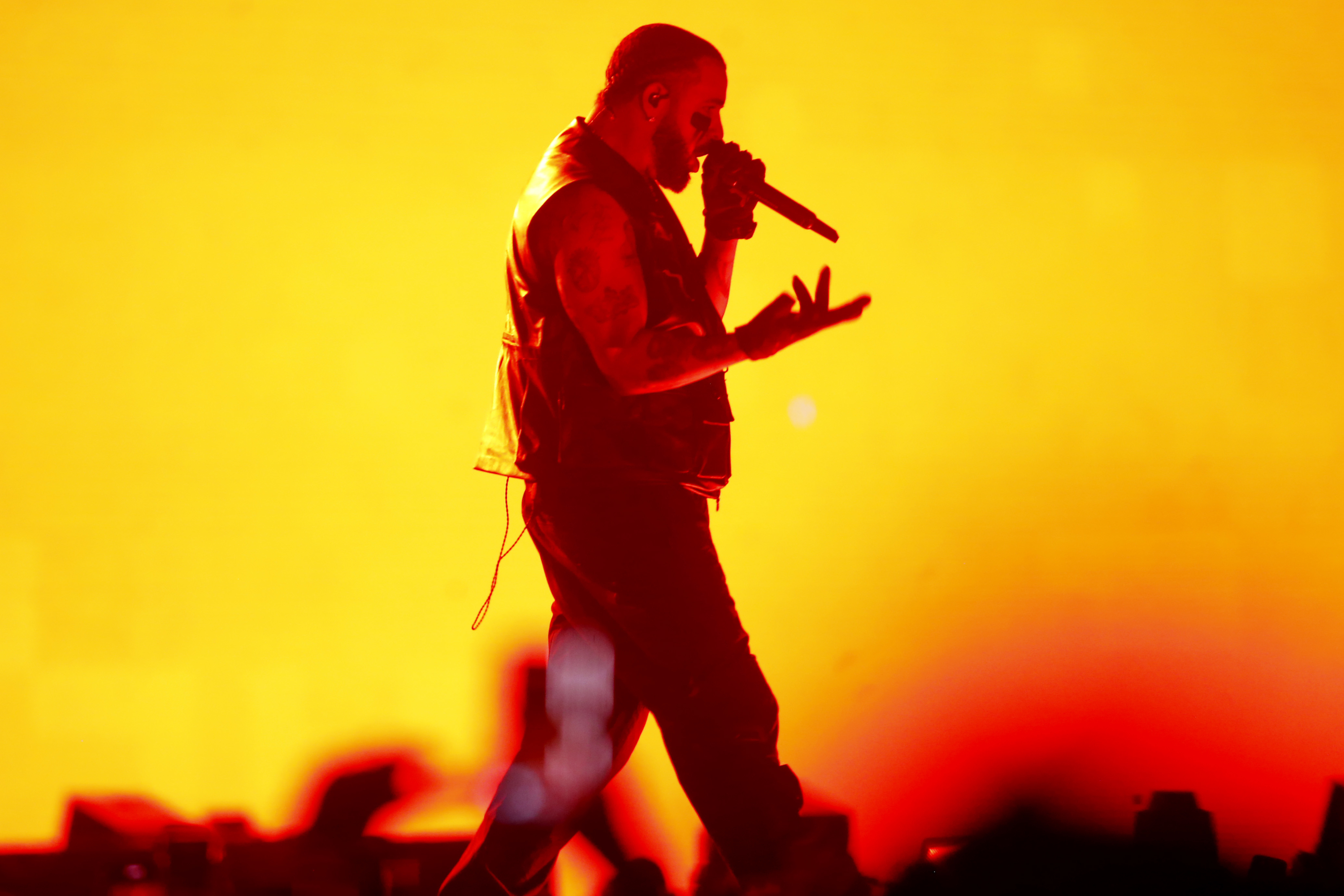 Drake lifted the audio from the 2021 Keeping Up with the Kardashians finale, where Kim told her mom: "I didn't come this far just to come this far and not be happy; remember that."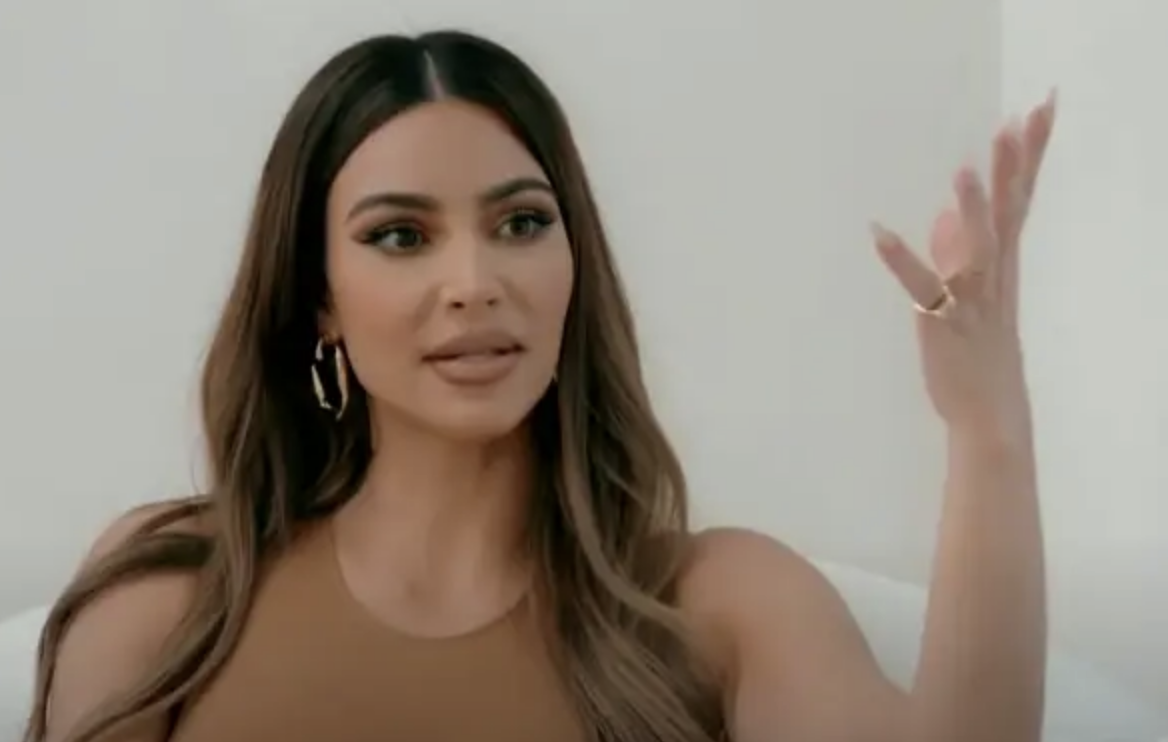 And on Sunday, Kim showcased her full support for the track as she attended Drake's Inglewood, California concert with her sister Kendall Jenner, Kendall's boyfriend Bad Bunny, and Khloé Kardashian's ex, Tristan Thompson.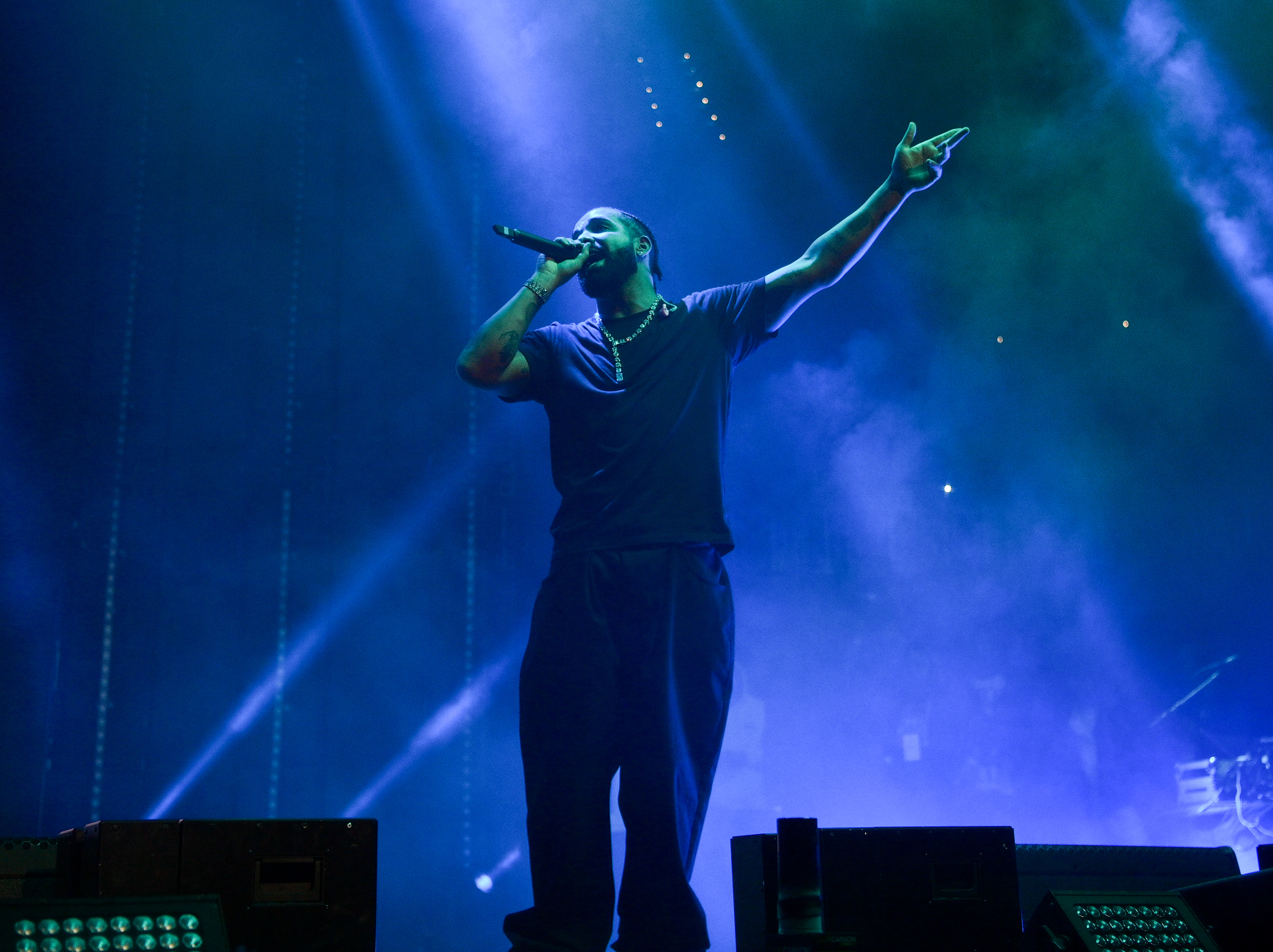 In videos from the night, Kim can be seen having the time of her life as she proudly recited her now-infamous line from her spot in the audience.
But there is now a new clip from the gig that has caught people's attention, with many claiming that Kim has an obvious "crush" on Drake after watching another concertgoer's TikTok.
In the video, Kim can be seen gazing at Drake as he makes his way up some stairs that go past her. With Tristan by her side, Kim beams as Drake gets nearer and then fiddles with her necklace after he walks away.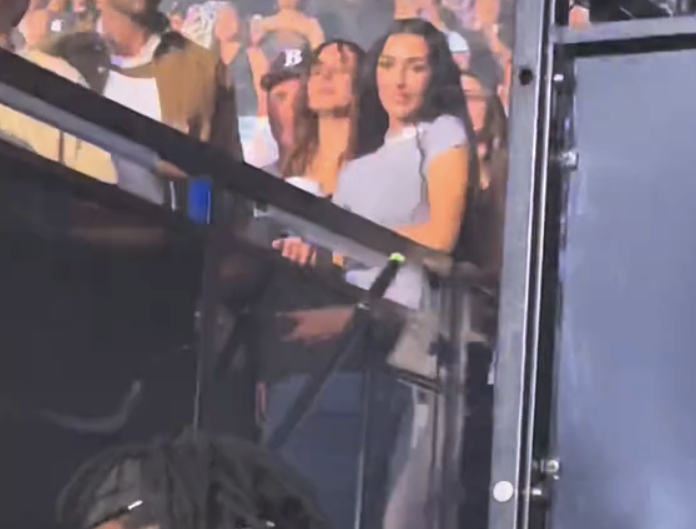 "Do you see she start touching her necklace…like her crush pass by. Wtf," one person said of the TikTok on a Reddit forum. On another that was titled "Kimberly is down bad," a user echoed: "The way she started playing with her chain at the end."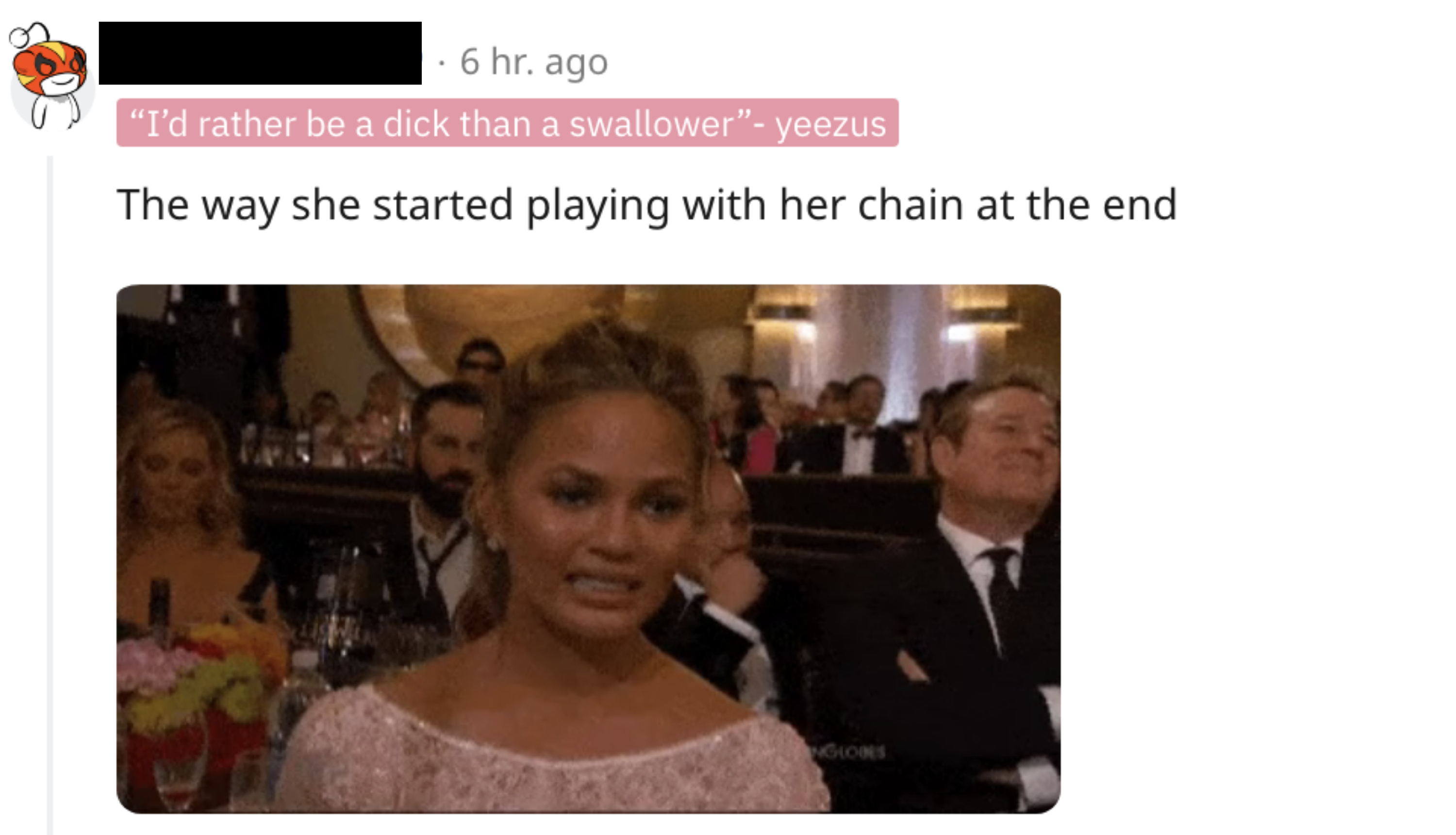 Someone else commented on the video: "She has a crush on him." While one more joked: "Kim looking thirsty asf."


In addition to the way Kim is looking at Drake in the clip, his response has also sparked a conversation as it was pointed out that he seemingly ignores her presence.
While it is possible that he mouthed something or made a facial expression in Kim's direction, he does not approach her or slow his pace as he walks by.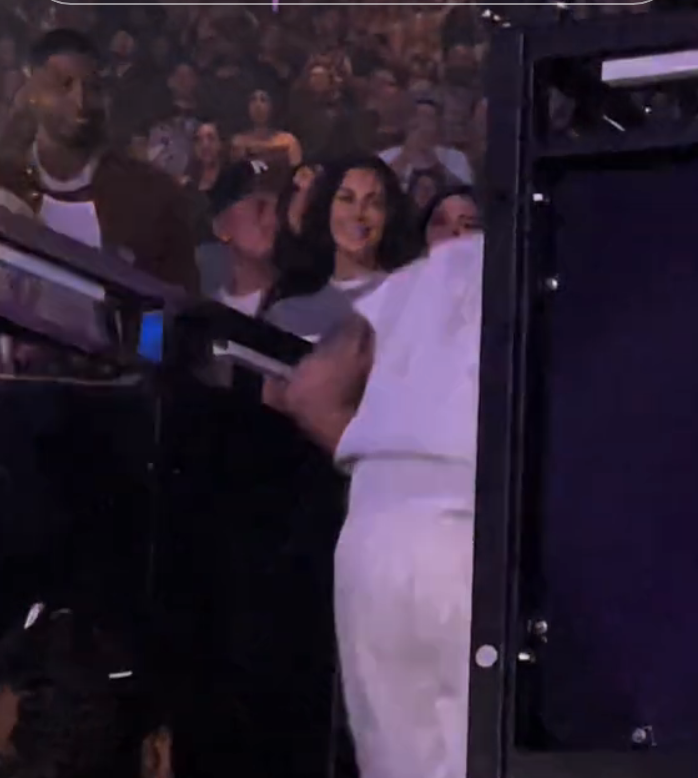 One TikTok comment reads: "the way Drake just passed her 😂😂😂" someone else asked: "why he ignore her like that."


Another user wrote: "Humbled her ass real quick😂," and another claimed: "Did my girl Kim dirty 😩😩 he gave her fan energy 😂"

"Did she think he was coming to her😳🤣🤣" one more queried, while somebody else wrote: "kim lookin and waiting for that hug she never got."

But some leapt to Kim's defense as they analyzed her and Tristan's body language when Drake neared, claiming that they both appear to react to something that the rapper did.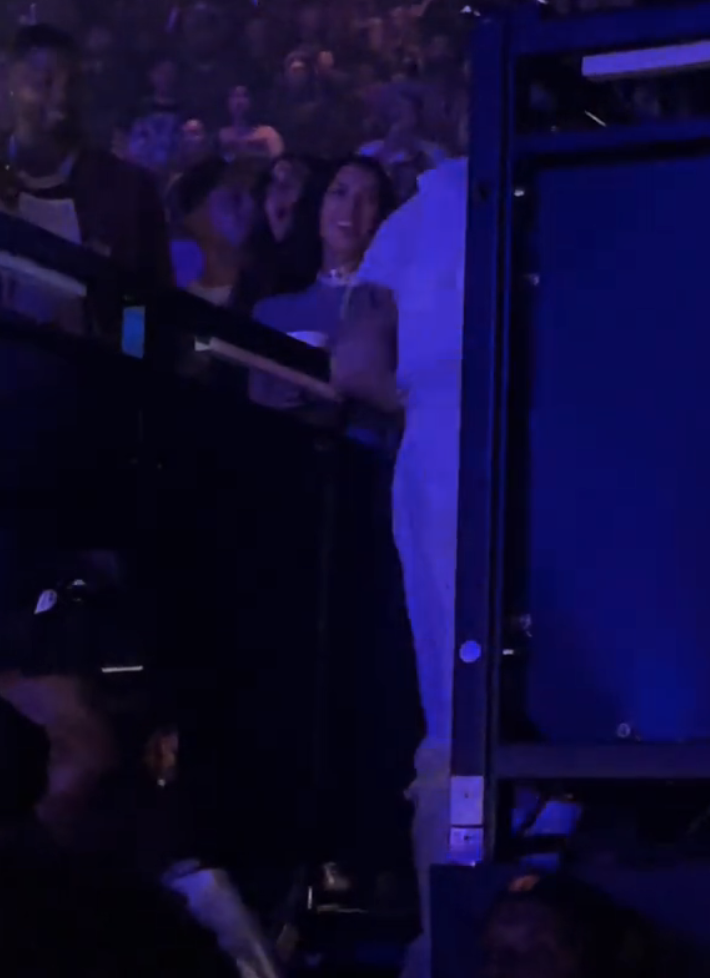 "He definitely said something because both Tristan and her started smiling after he walked by," one Reddit user wrote, before adding: "What caught my eye was she was staring him down pretty hard."

Drake was also spotted liking a video of Kim singing along to "Search & Rescue" at the show, suggesting that they definitely are on friendly terms regardless of the apparent snub.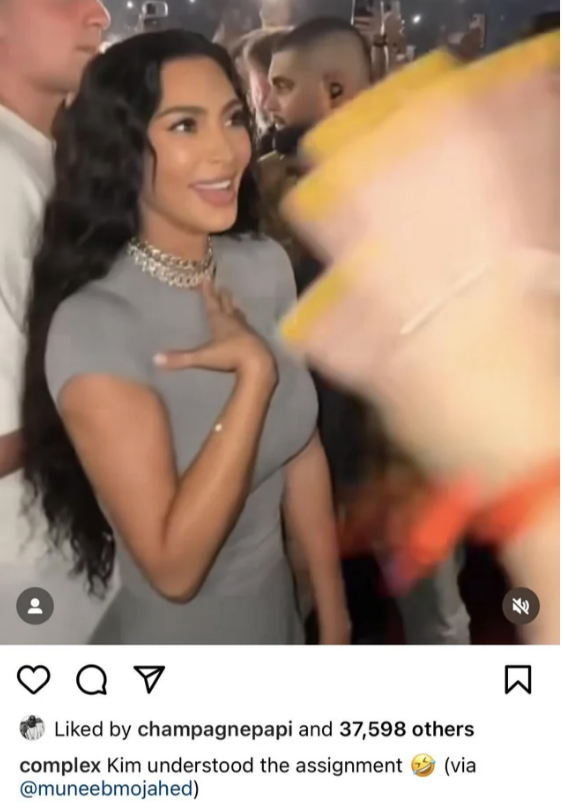 And considering the years-long beef between Drake and Kanye over Kim, this is definitely a celebrity friendship that we will be keeping a very close eye on…