Last week, New York restaurateur Keith McNally accused James Corden of being his "most abusive customer" in 25 years in a damning Instagram post.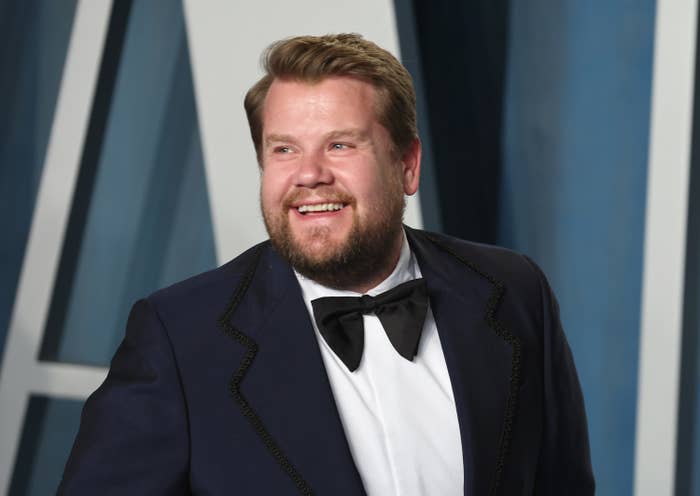 Keith shared a photo of the British comedian with his followers as he branded Corden a "tiny Cretin of a man" and revealed that Corden was now banned from his restaurant, Balthazar.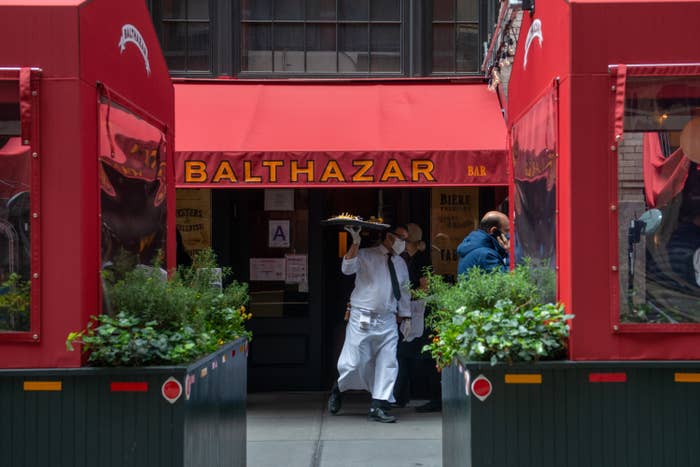 The entrepreneur also included two detailed manager reports in his Instagram caption to explain why he'd decided to "86" James.
"James Corden is a Hugely gifted comedian, but a tiny Cretin of a man. And the most abusive customer to my Balthazar servers since the restaurant opened 25 years ago," Keith wrote. "I don't often 86 a customer, to today I 86'd Corden. It did not make me laugh."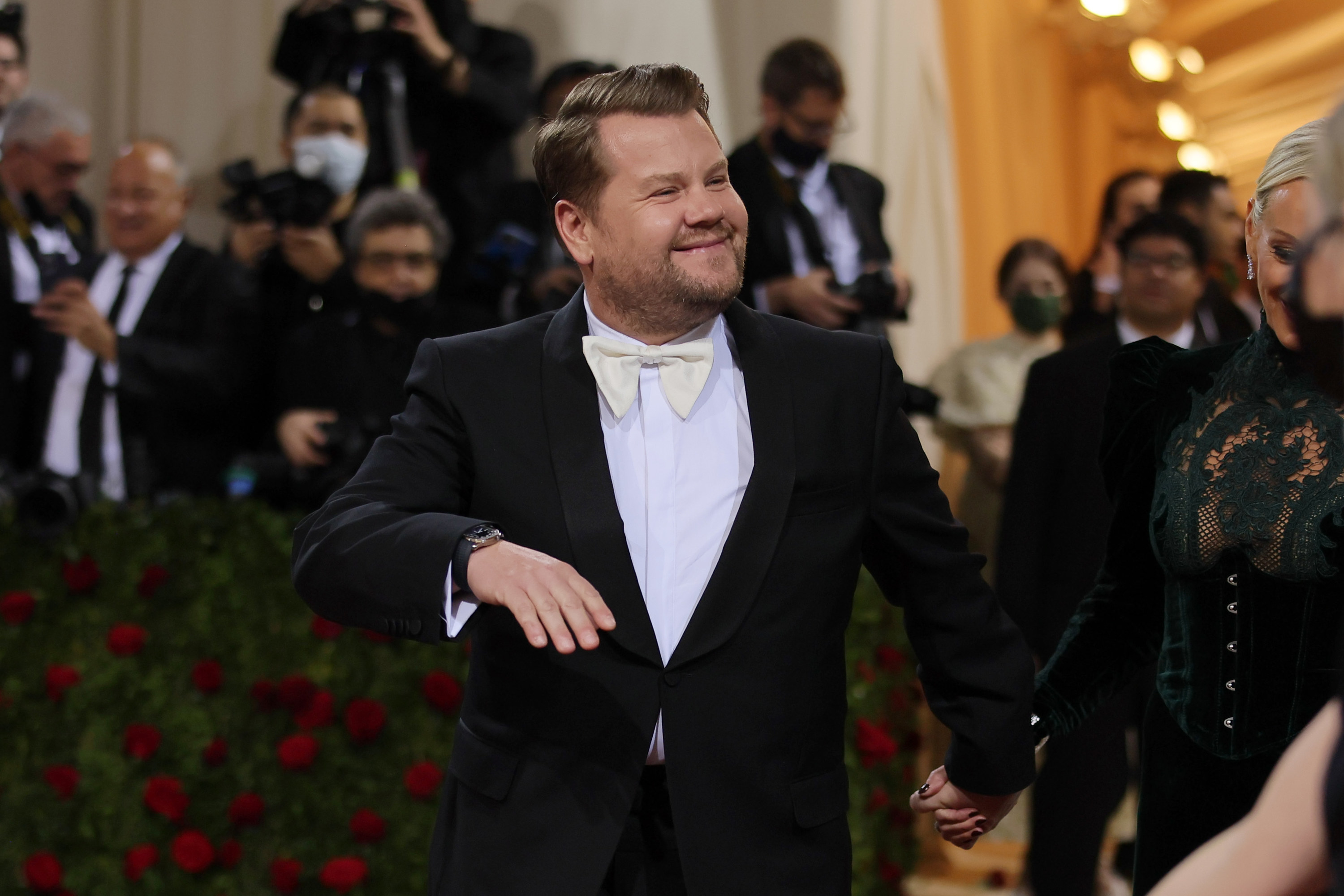 He then quoted a manager's report from June, which said that James was seated at table 61 in Balthazar when he found a hair in his food.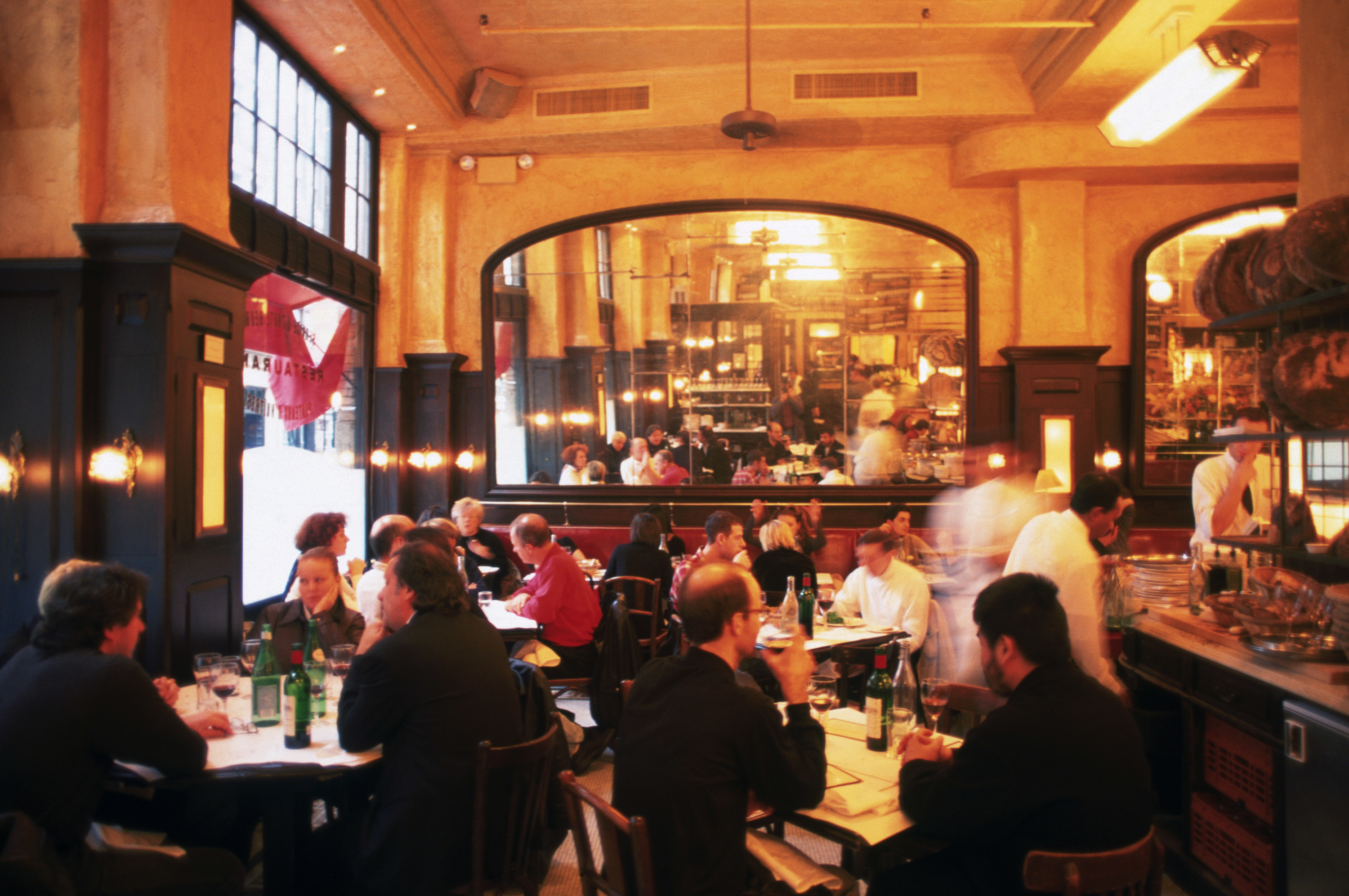 "(Although this is diabolical, it happens Very occasionally in all restaurants)," Keith wrote. "After eating his main course, Corden showed the hair to Balthazar manager G. who was very apologetic."
"Corden was extremely nasty to G, and said: 'Get us another round of drinks this second. And also take care of all of our drinks so far. This way I write any nasty reviews in yelp or anything like that,'" the post went on.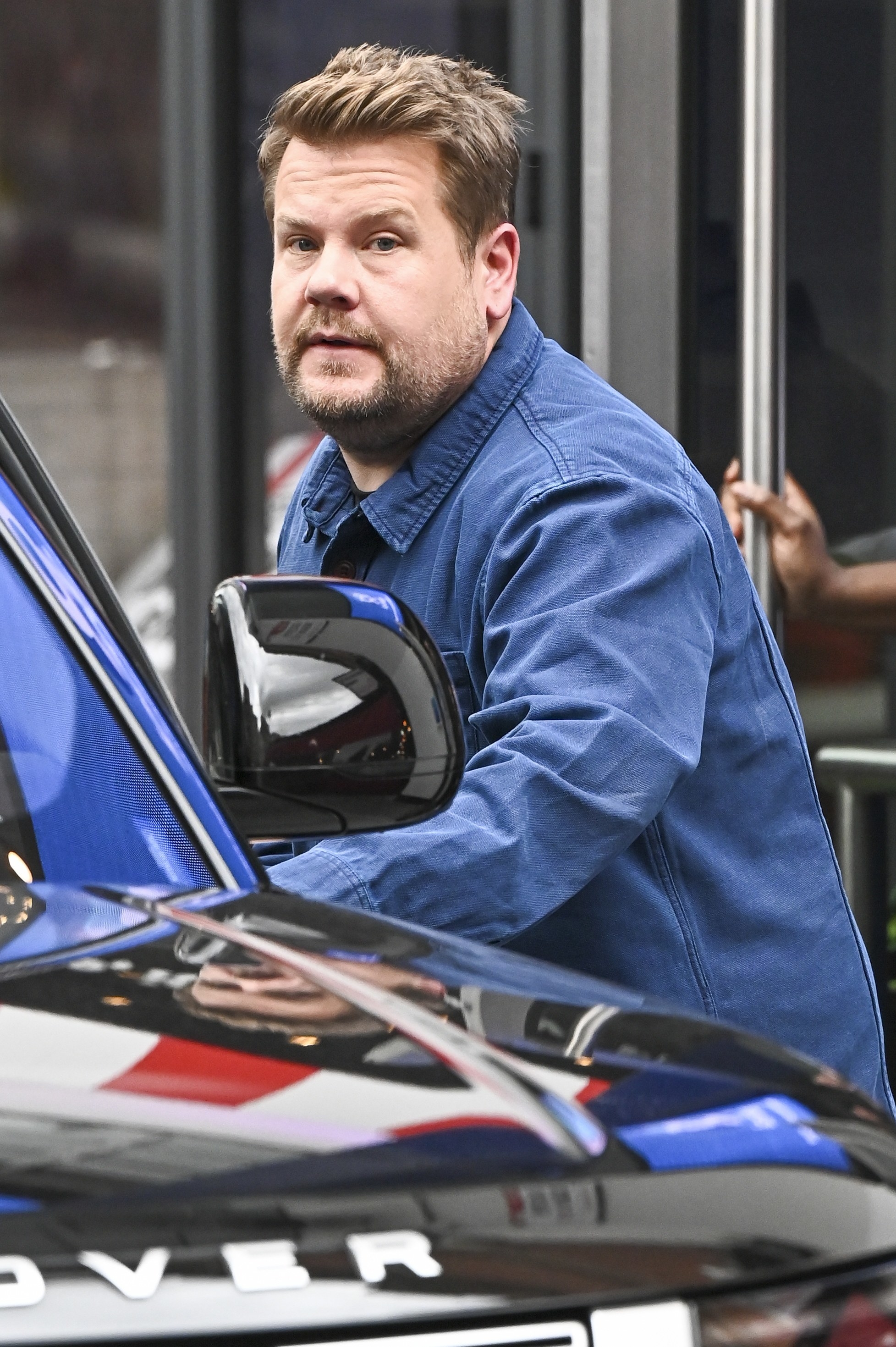 The next manager's report was dated Oct. 9, less than two weeks prior to Keith's Instagram post.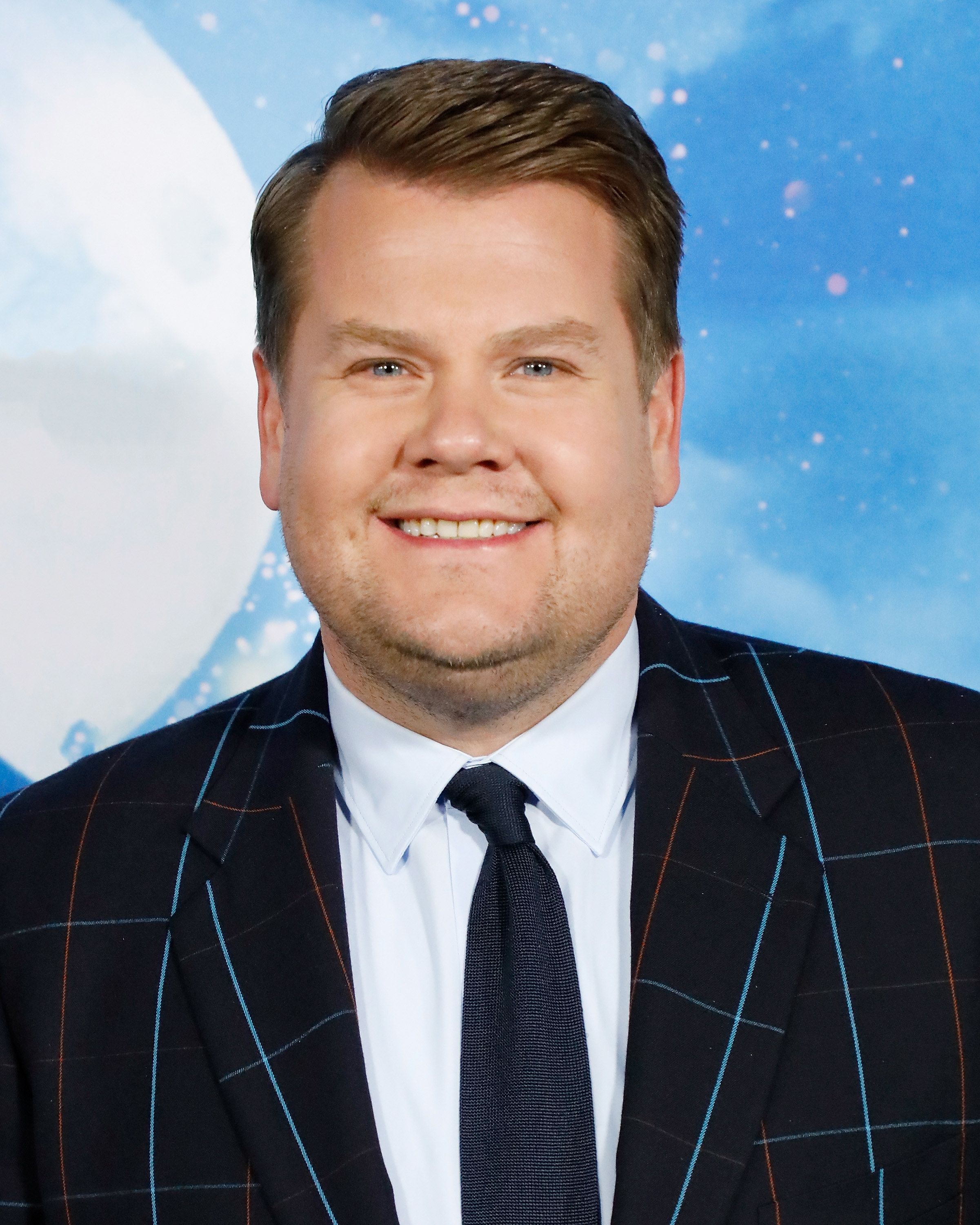 "James Corden was at Balthazar with his wife on October 9th for brunch," it began. "He asked for a table outside. Brunch Maitre D' Allie Wolters took the party to table 301."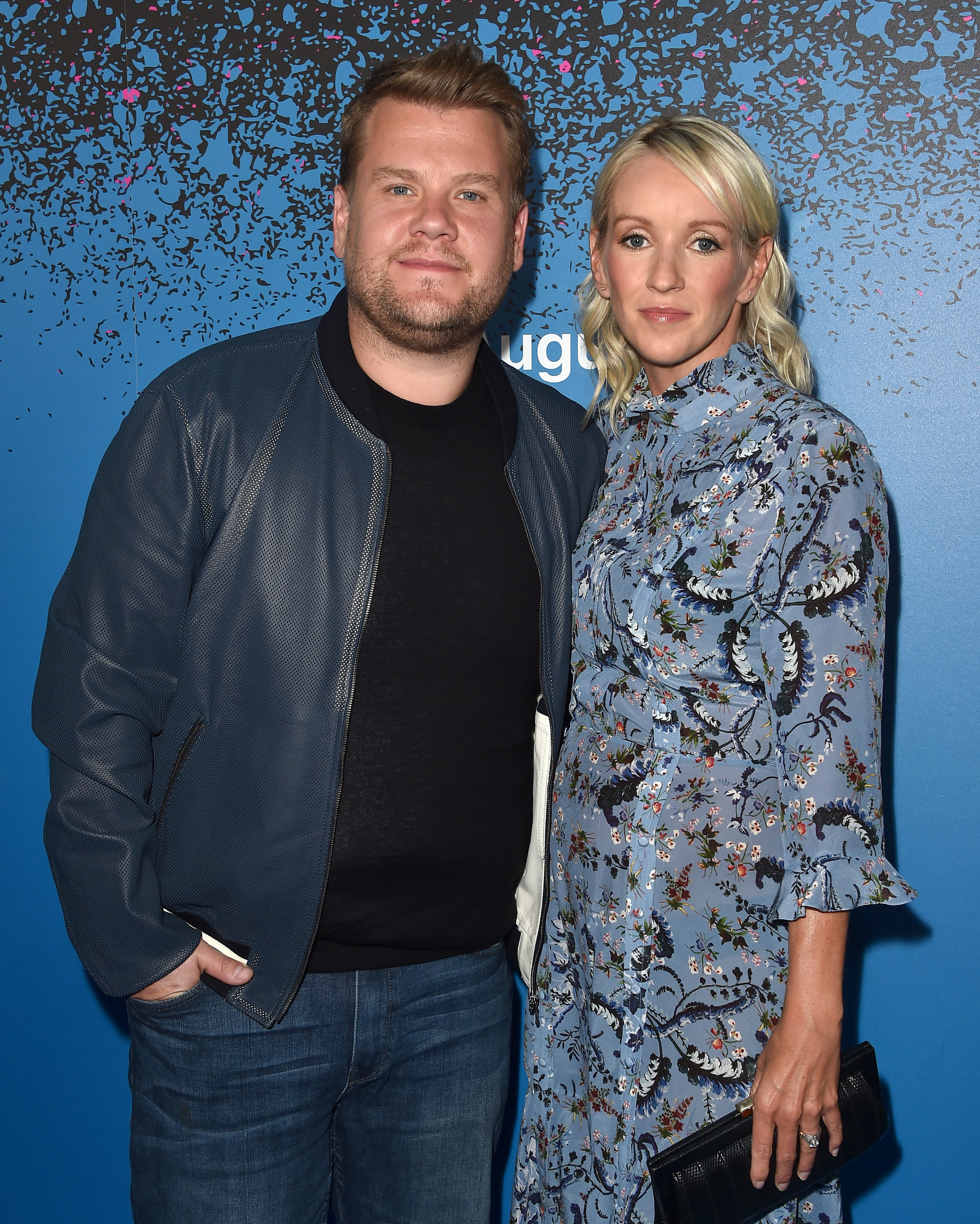 "Mr. Corden's wife ordered an egg yolk omelette with gruyere cheese and salad. A few minutes after they received the food, James called their server, M. K. and told her there was a little bit of egg white mixed with the egg yolk," it continued. "M. K. informed the floor manager, G. The kitchen remade the dish but unfortunately sent it with home fries instead of salad."
"That's when James Corden began yelling like crazy to the server: 'You can't do your job! You can't do your job! Maybe I should go into the kitchen and cook the omelette myself!' M.K. was very apologetic and brought G. over to the table," the report added.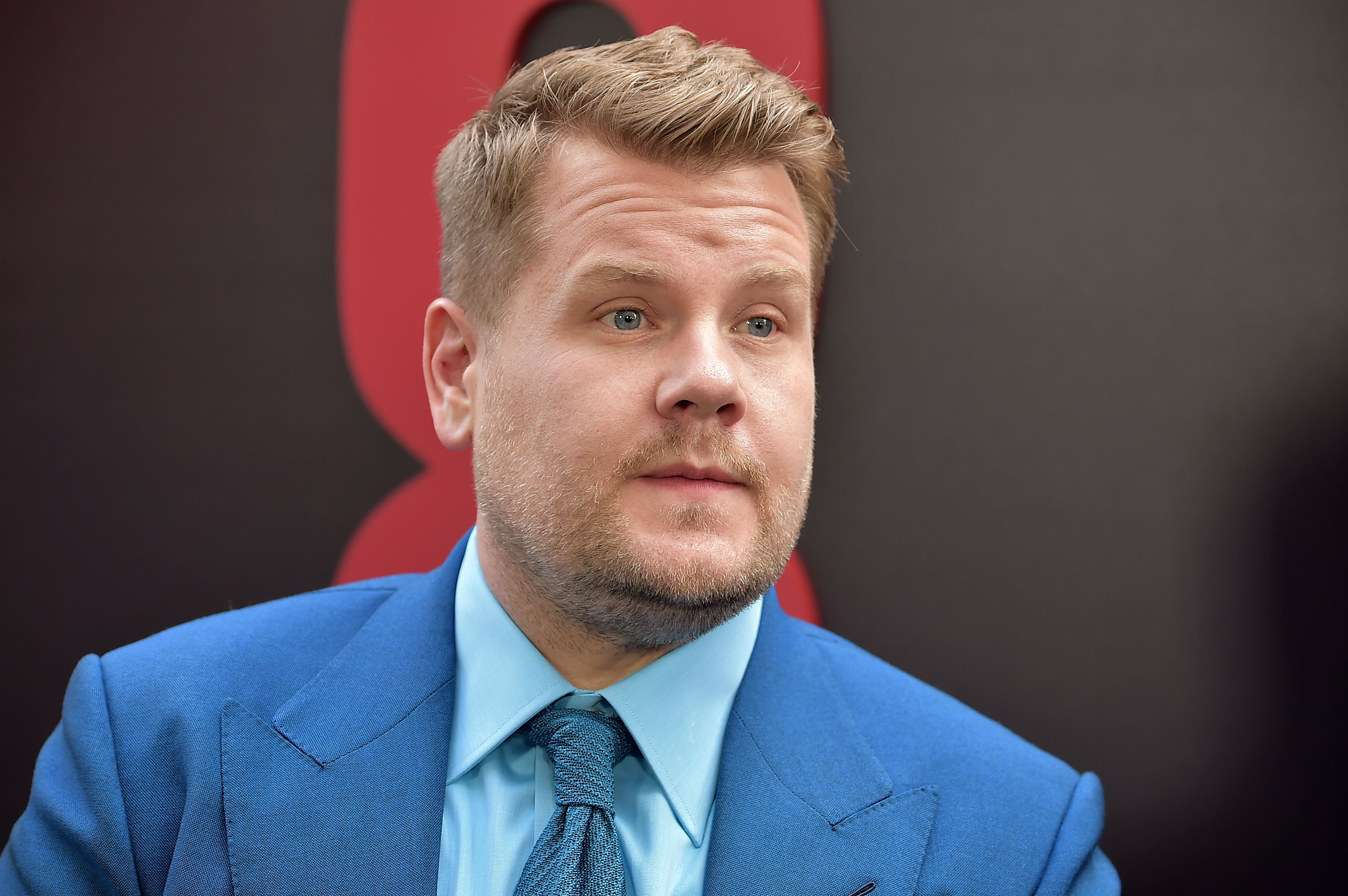 "He returned the dish, and after that, everything was fine. He gave them promo Champagne glasses to smooth things out," it concluded. "G. said that Corden was pleasant to him but nasty to the server.' M.K. was very shaken, but professional that she is, continued to finish her shift."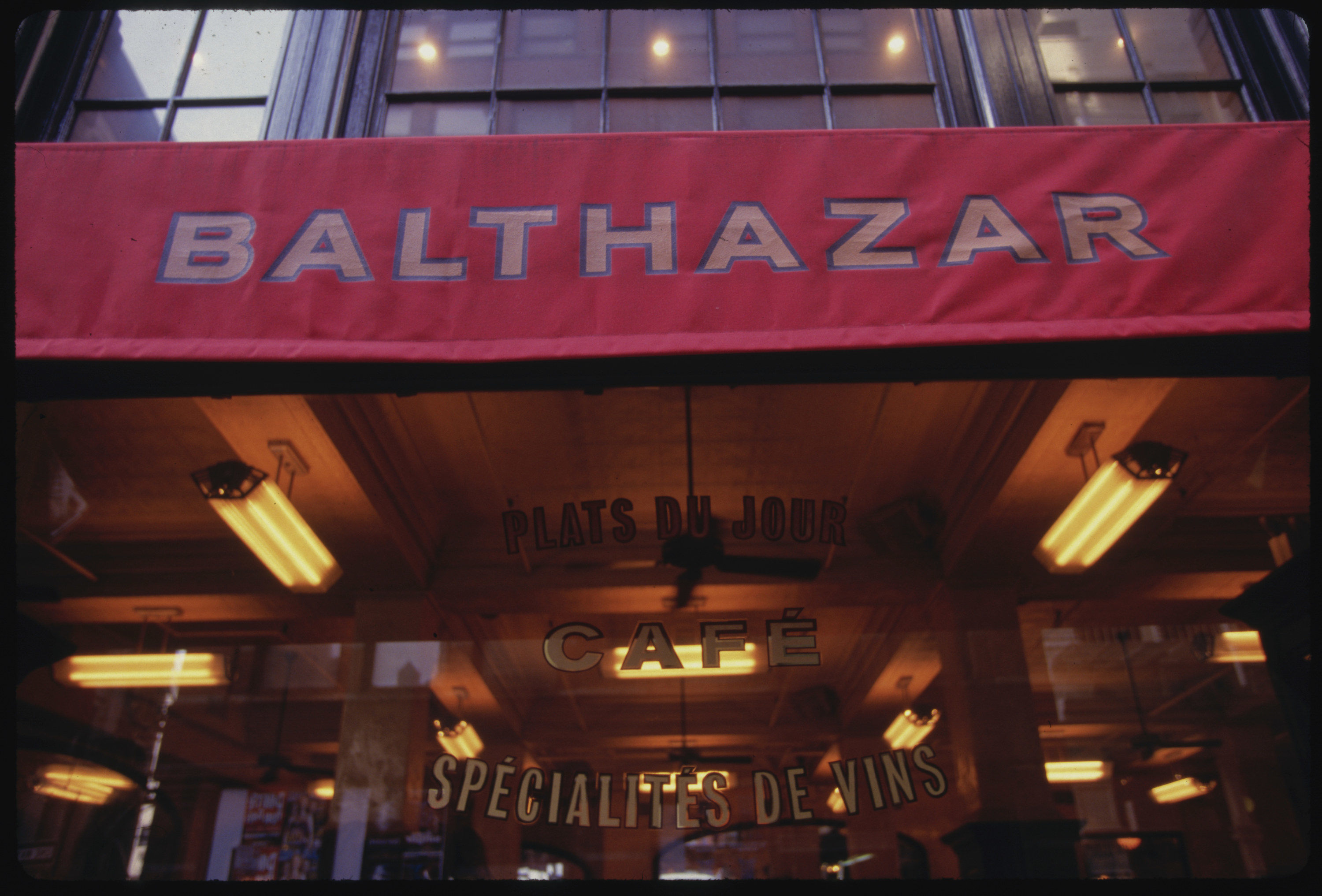 It didn't take long for Keith's post to go viral, with many people reacting to the accusations against James on social media. Some began to recirculate past allegations about James's behavior, and others made their own claims against him.
Just six hours later, Keith returned to Instagram and said that James had phoned him and "apologized profusely" after seeing his post. Keith said "all is forgiven" as he lifted the ban and invited James to eat at Balthazar again.
But this was far from the end of it, and the messy feud exploded again over the weekend, when James publicly responded to Keith's Instagram post in an interview with the New York Times.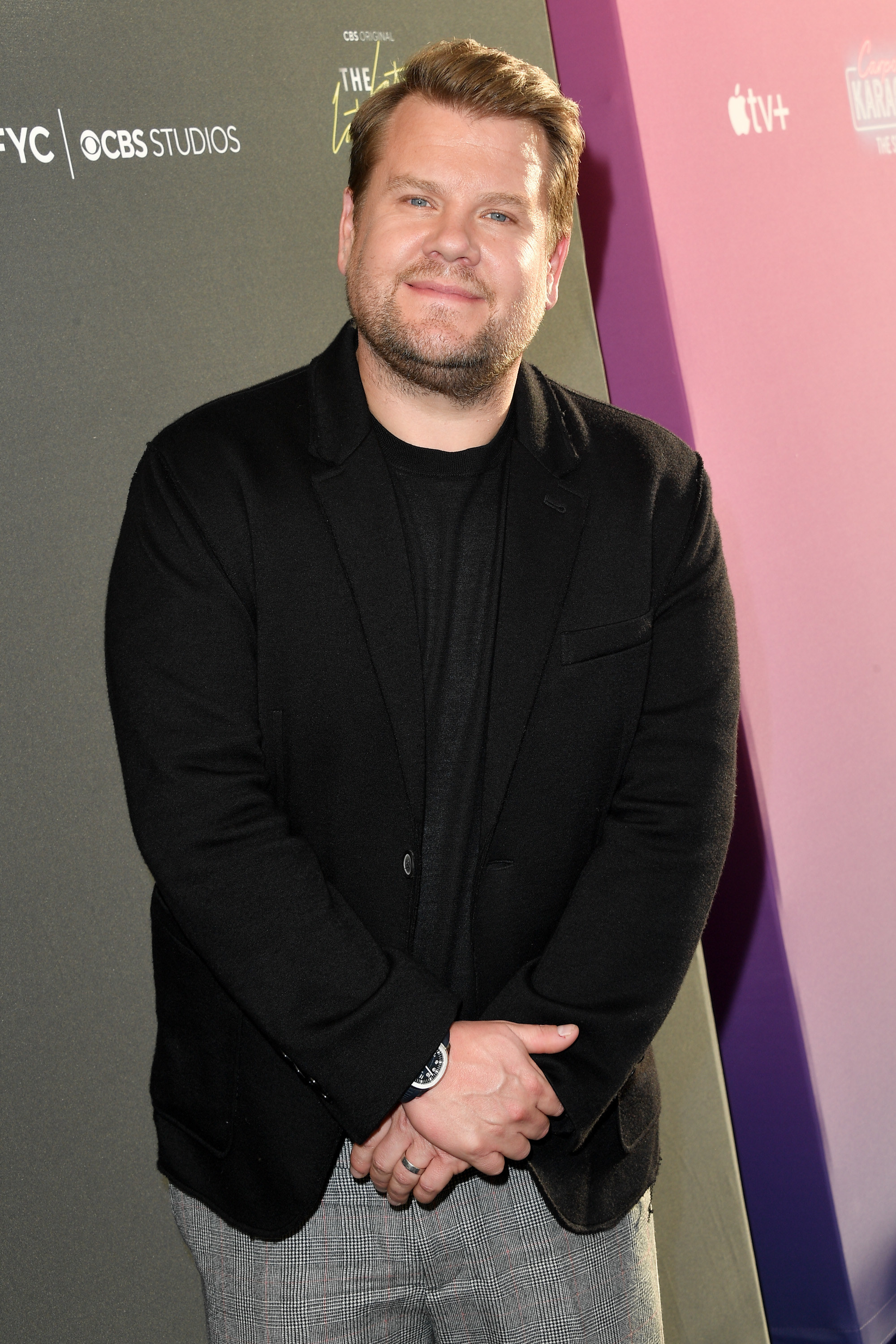 In the profile, James insisted: "I haven't done anything wrong, on any level." He also claimed that the entire situation was "beneath" him.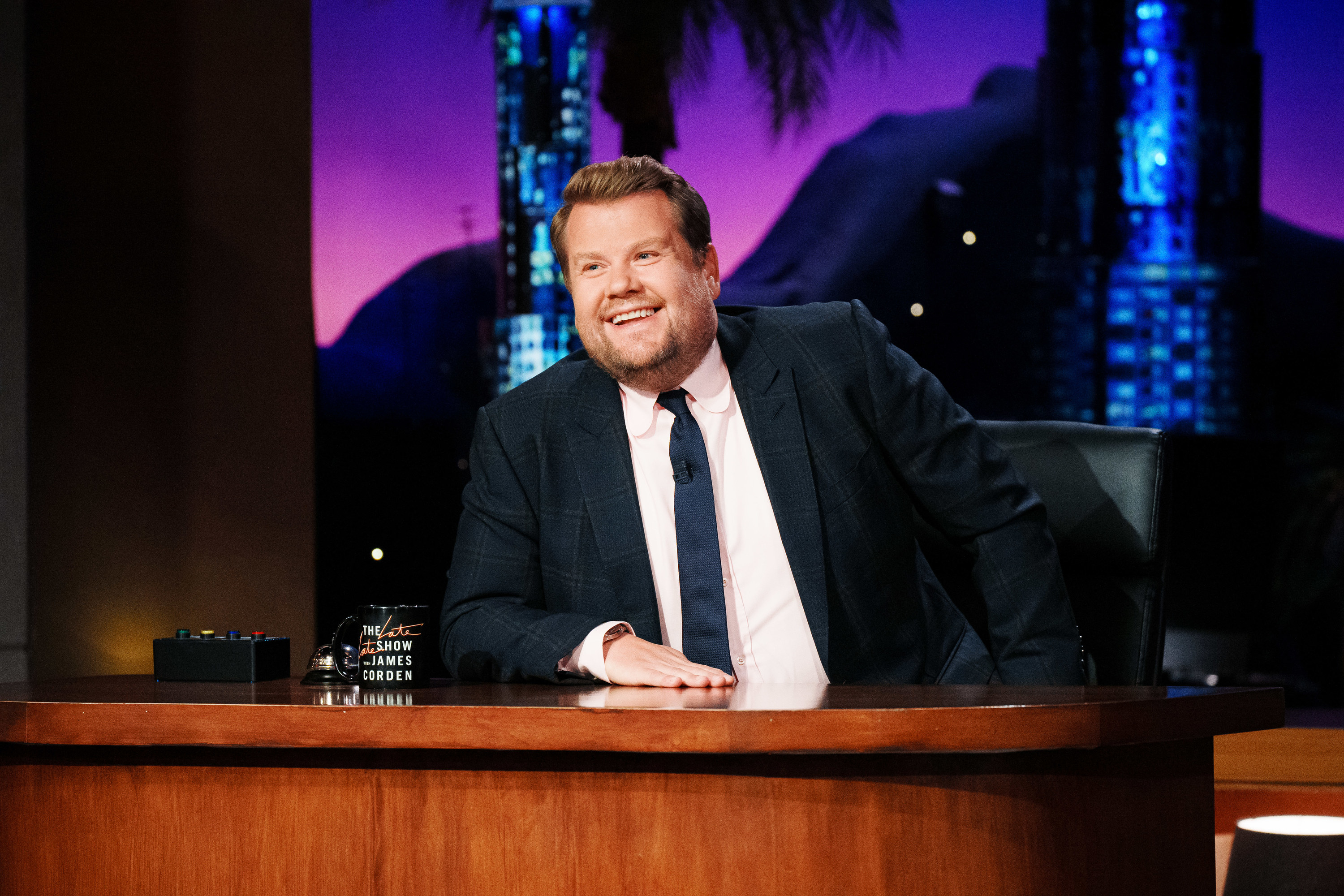 "I feel so Zen about the whole thing. Because I think it's so silly. I just think it's beneath all of us. It's beneath you. It's certainly beneath your publication," he said.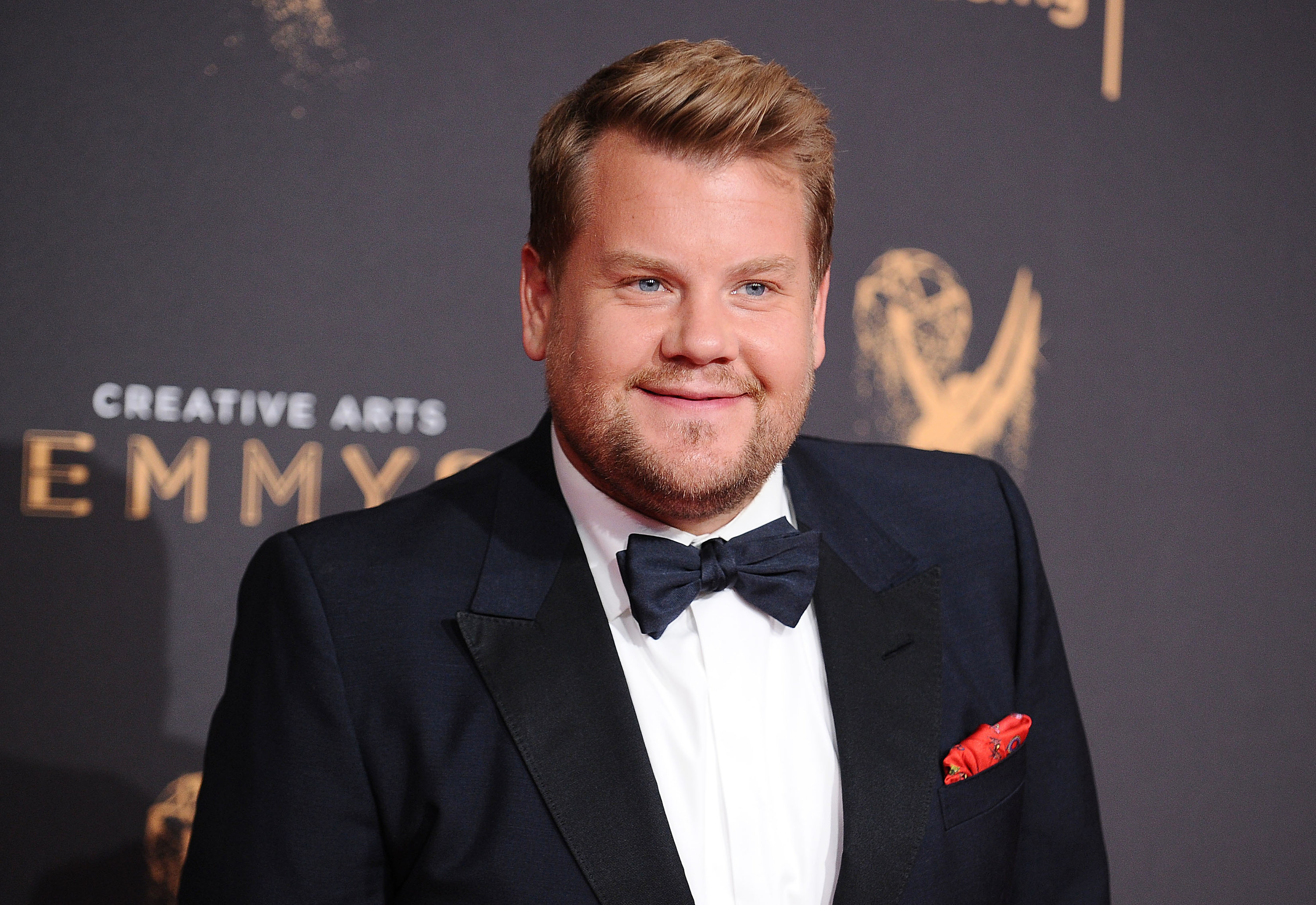 "My feeling, often, is never explain, never complain. But I'll probably have to talk about it," James went on. "It feels like such a silly thing to talk about."
Keith responded on Instagram the following day, where he wrote: "I've no wish to kick a man when he's down. Especially one who's worth $100 Million, but when James Corden said in yesterday's NY Times that he hadn't done 'anything wrong, on any level,' was he joking? Or was he denying being abusive to my servers?"
"Whatever Corden meant, his implication was clear: he didn't do it," Keith added. "Although I didn't witness the incident, lots of my restaurant's floor staff did. They had nothing to gain by lying. Corden did."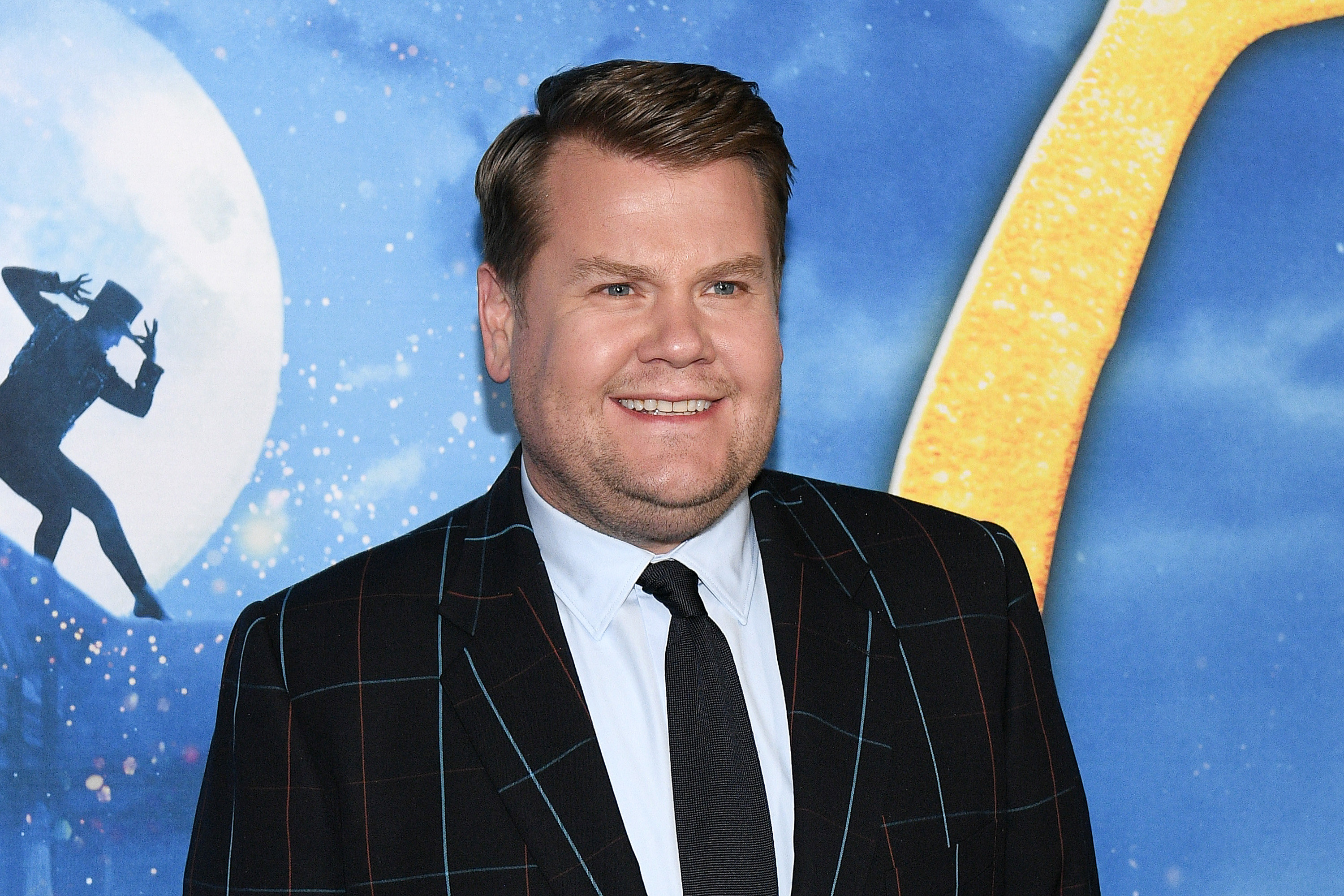 "I wish James Corden would live up to his Almighty initials and come clean. If the supremely talented actor wants to retrieve the respect he had from all his fans (all 4 of them) before this incident, then he should at least admit he did wrong," Keith continued. "If he goes one step further and apologizes to the 2 servers he insulted, I'll let him eat for free at Balthazar for the next 10 years."
And James addressed the furor once again when he kicked off Monday night's episode of The Late Late Show, which was the first installment of the talk show after a week off-air.
In a five minute monologue, James gave viewers his side of the story as he admitted to making a "rude comment" while eating at Balthazar earlier this month, and explained why he'd previously believed that he hadn't done anything wrong.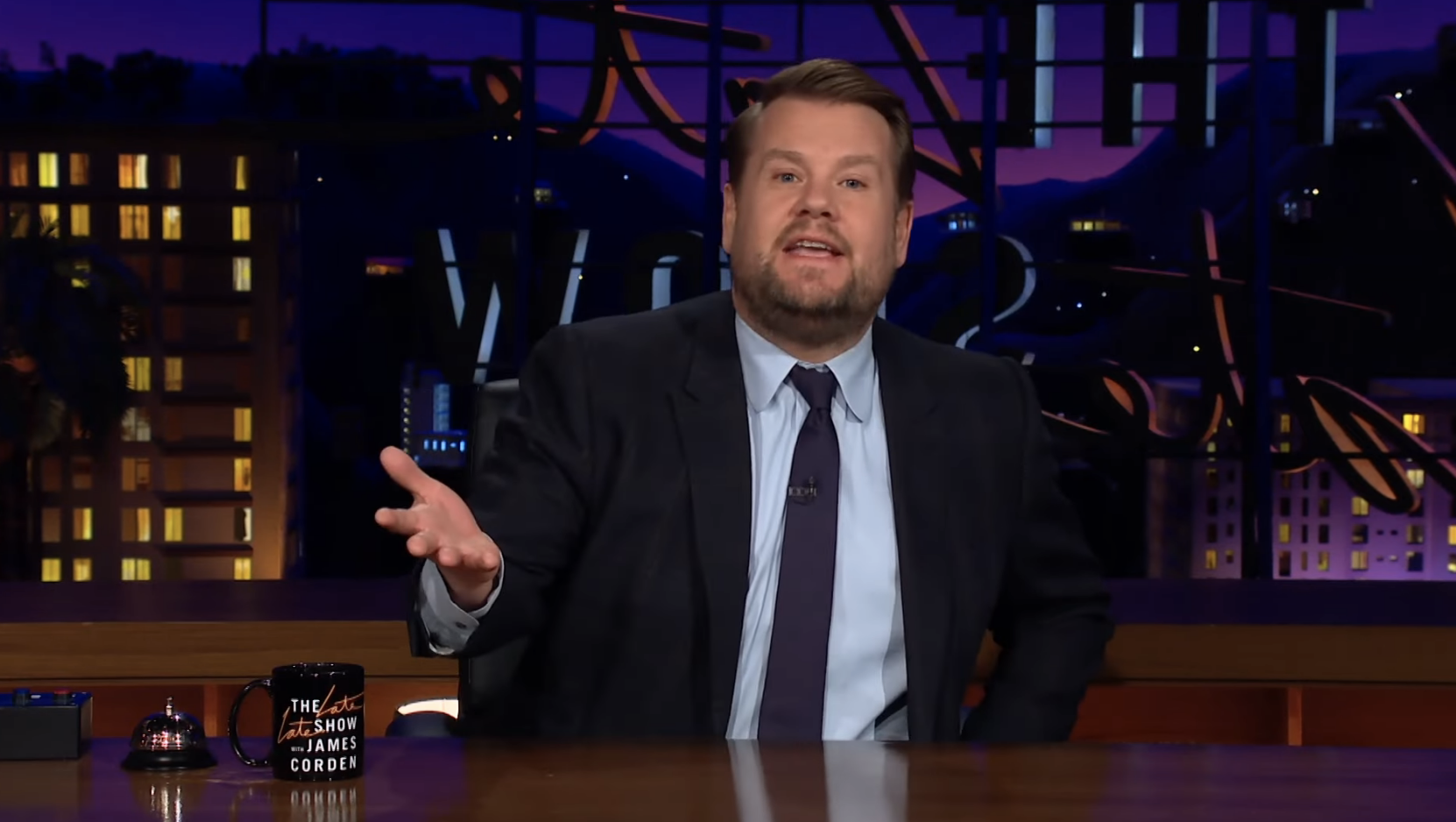 James also vowed to apologize to the server in person the next time that he is in New York, and said that he was "upset" to learn that he'd hurt somebody's feelings as he has experience working as a server and appreciates what a difficult job it is.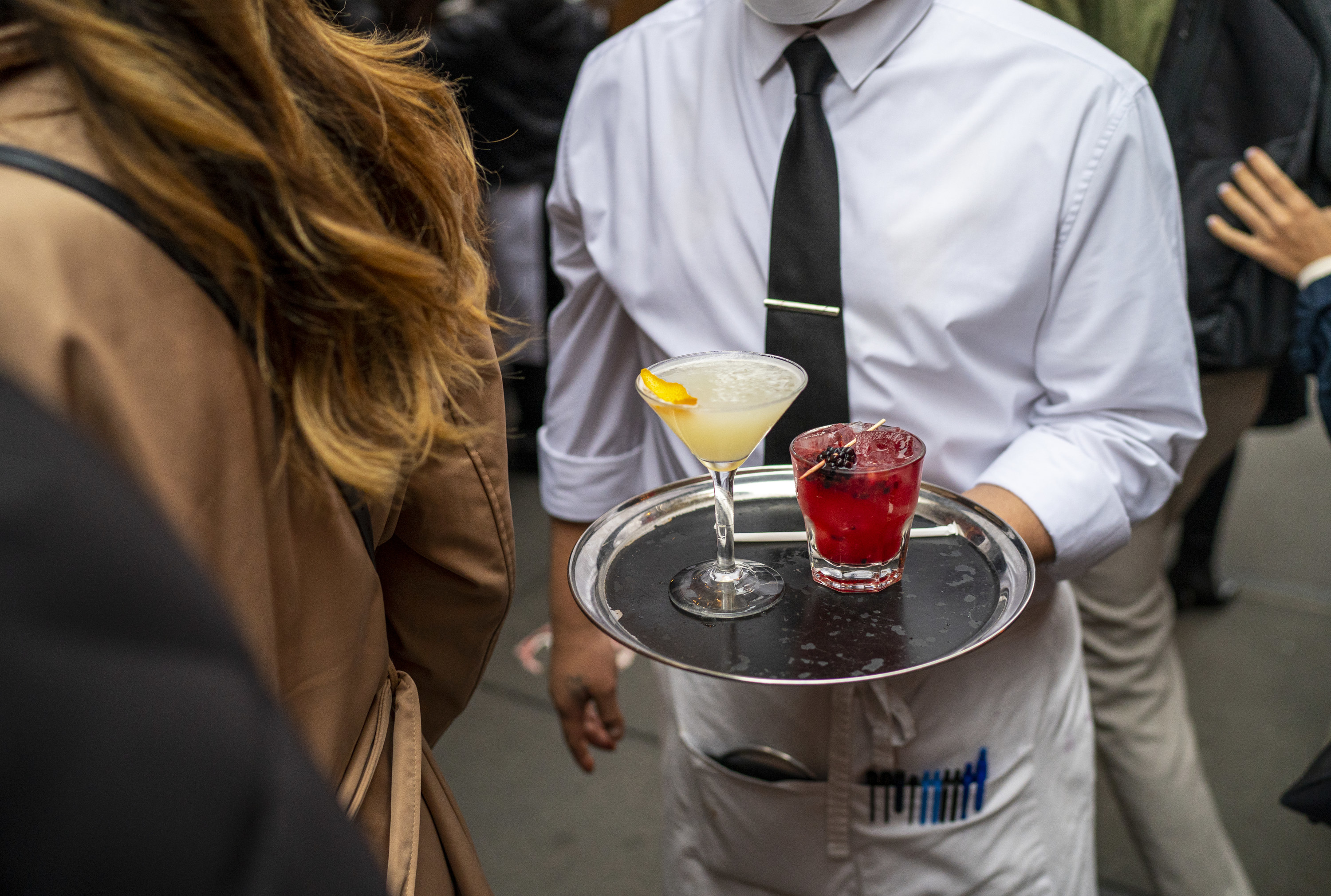 Addressing the situation head-on in his live show, James said that he'd considered posting about the claims on social media last week but ultimately decided against it.
"Whenever these sorts of moments come my way, I like to adopt quite a British attitude of 'keep calm and carry on,' things are going to get written about me. 'Never complain, never explain' is very much my motto," he explained, before the camera cut to his parents in the studio audience. "But, as my dad pointed out to me on Saturday, he said: 'Son, well, you did complain, so you might need to explain.'"
James then heaped praise on Balthazar as he recalled going there for breakfast with his wife, Julia Carey, and some friends while he was in New York.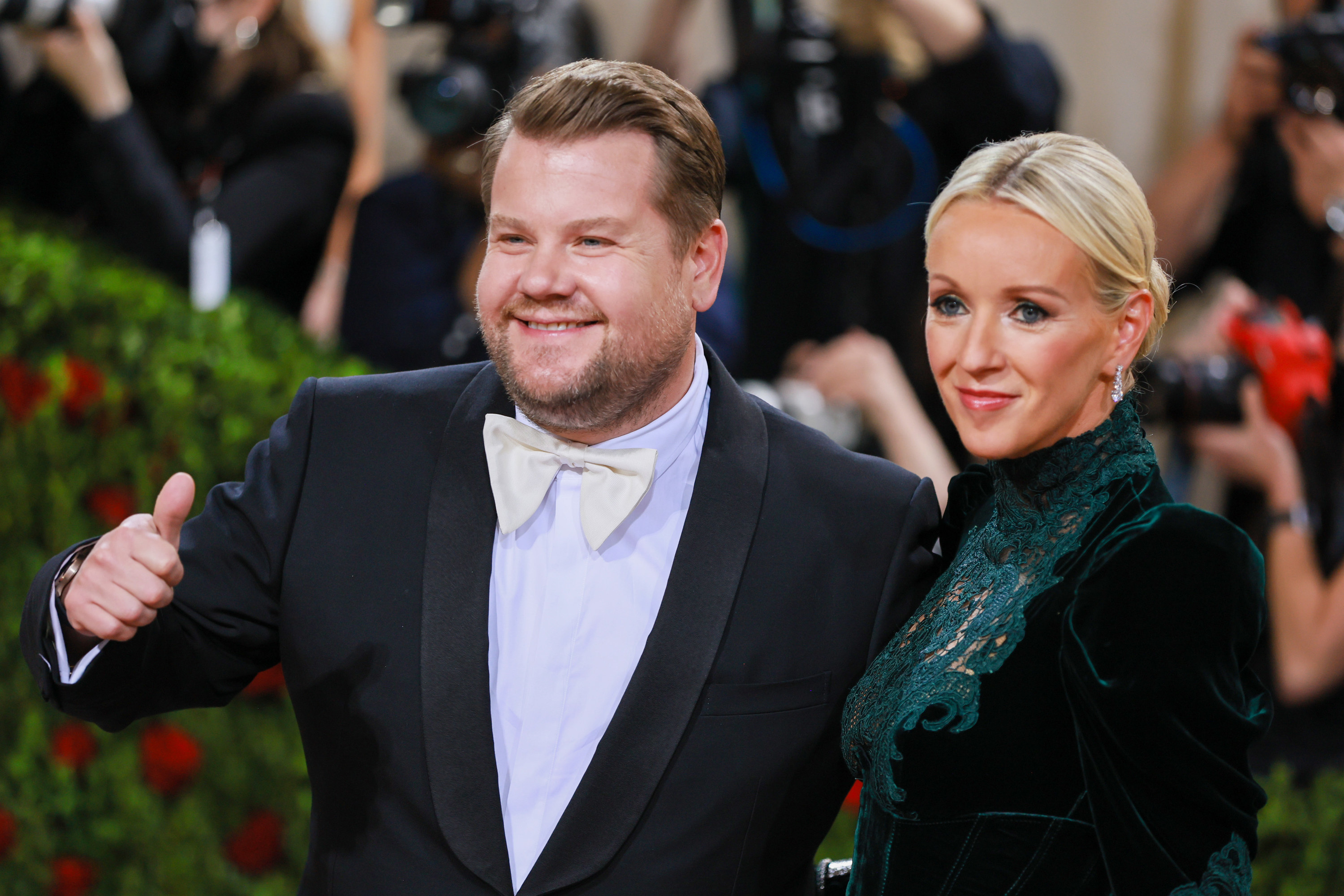 "I love it there, I love the food, the vibe, the service. If I lived in New York I'd go there every day," James began, before joking: "On the proviso that they'd let me in!"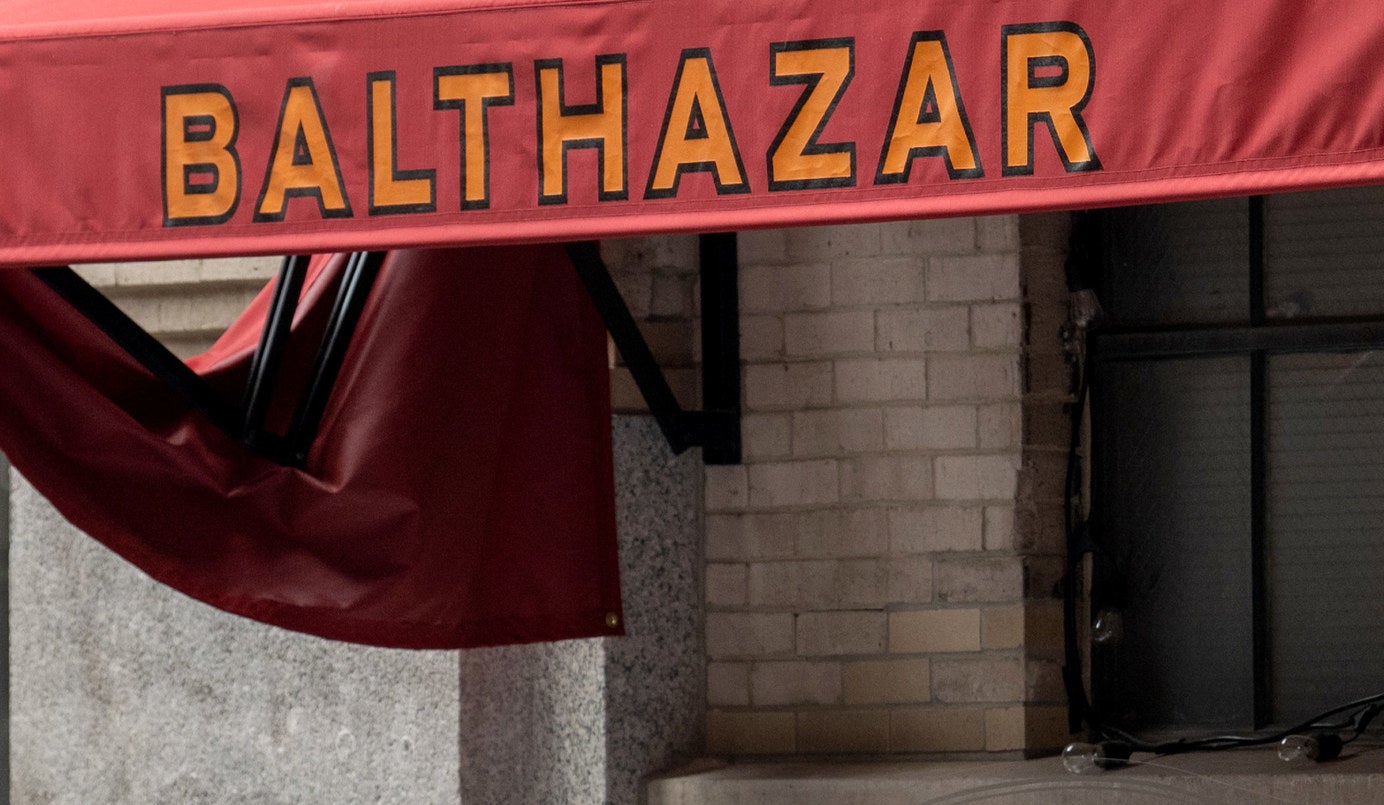 He then went into his side of the Balthazar story, telling viewers: "My wife explained that she has a serious food allergy, so when everybody's meals came my wife was given the food that she was allergic to but she hadn't taken a bite of it or anything, so no worries, we sent it back, all was good."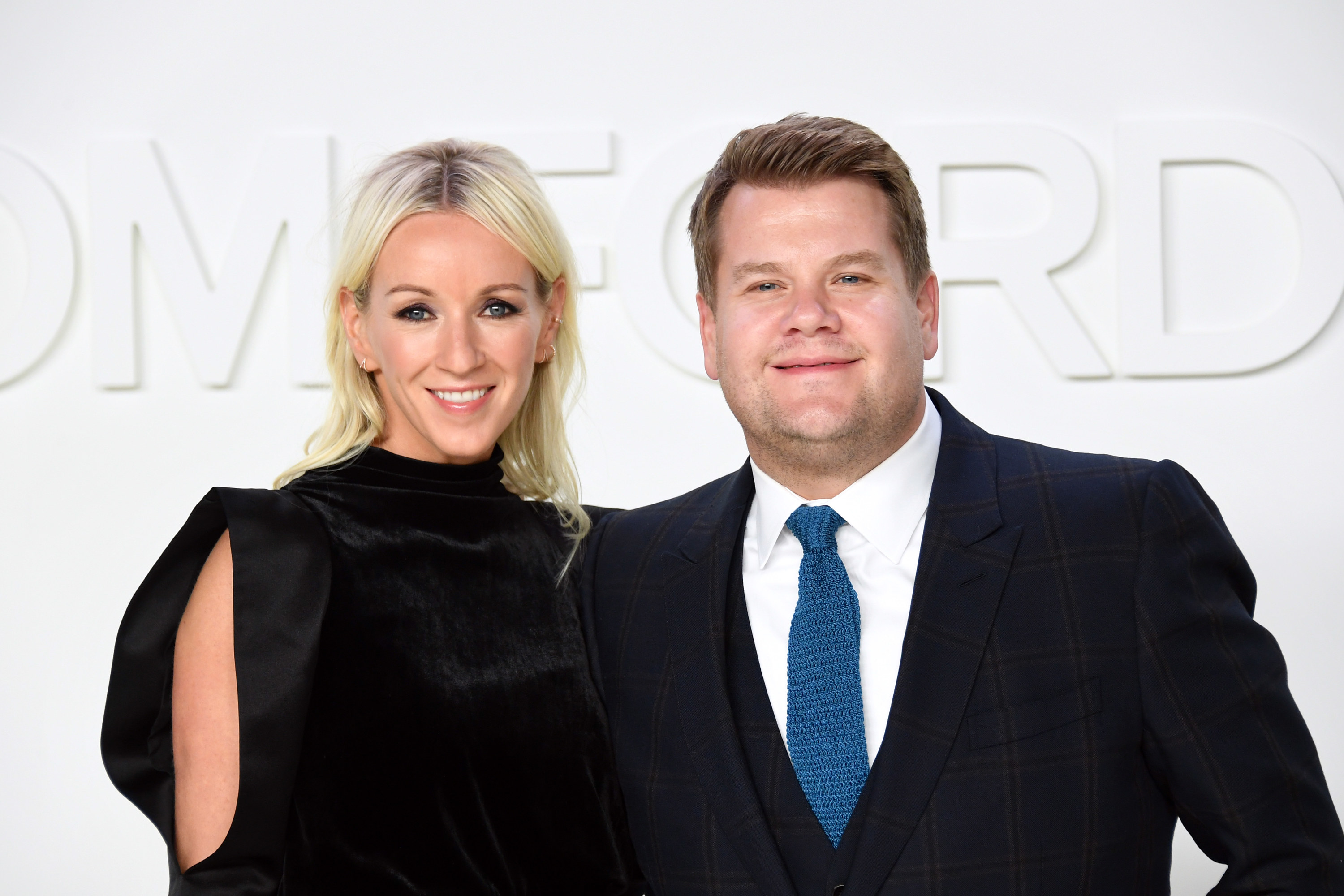 "As her meal came wrong to the table a third time, in the heat of the moment, I made a sarcastic, rude comment about cooking it myself," James then added. "It is a comment I deeply regret, I understand the difficulties of being a server — I worked shifts at restaurants for years, I have such respect and I value anyone that does such a job."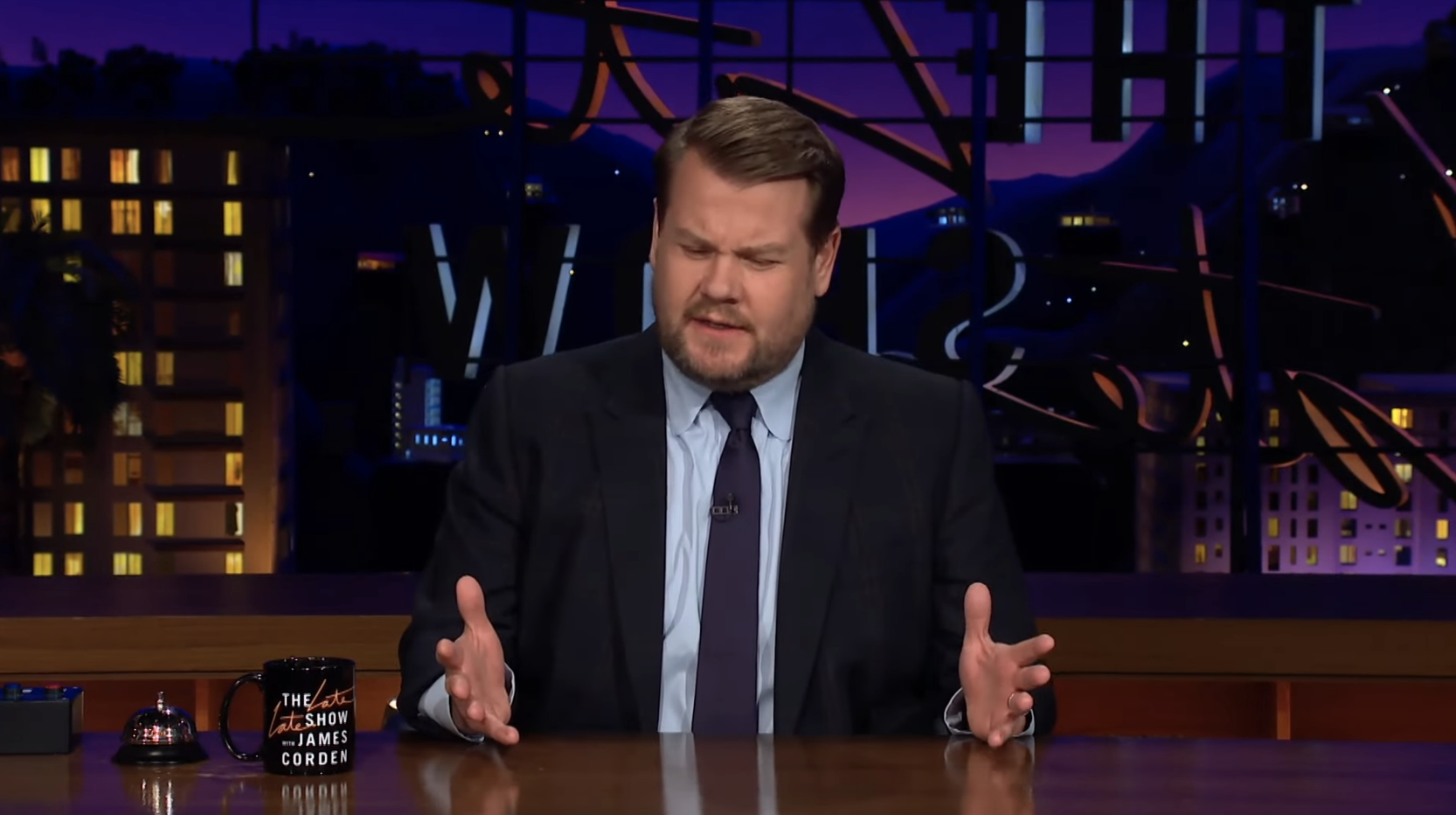 James corroborated Keith's claim that the restaurant manager then gave them all a glass of champagne as an apology, but insisted that he'd told the staff that it wasn't necessary. "We had a great time, and even for me it was too early to start drinking," he joked.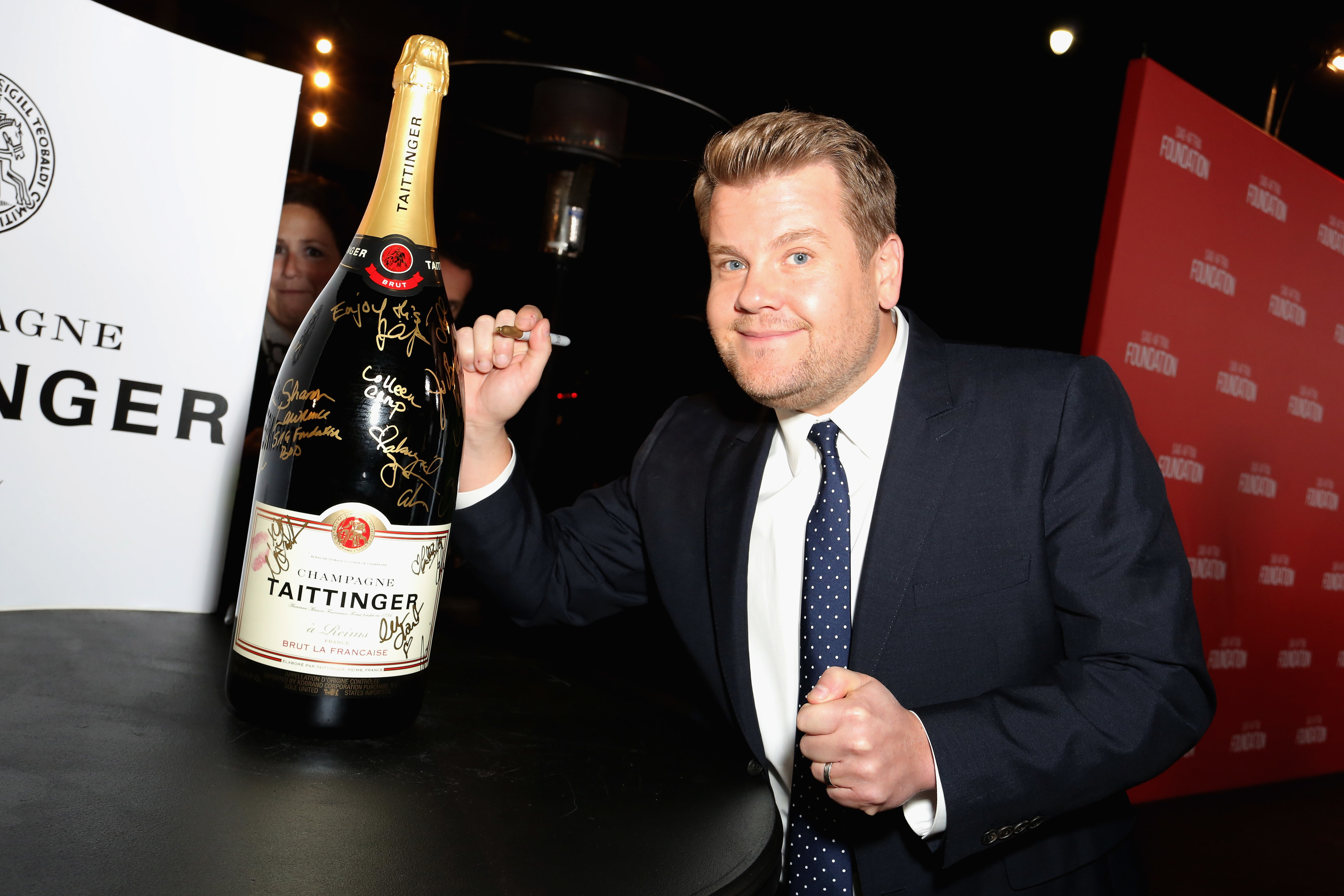 James then explained why he originally felt as though he hadn't done anything wrong, saying: "Because I didn't shout or scream, I didn't get up out of my seat, I didn't call anyone names or use derogatory language, I've been walking around thinking that I haven't done anything wrong. But the truth is, I have. I made a rude comment, and it was wrong. It was an unnecessary comment, it was ungracious to the server."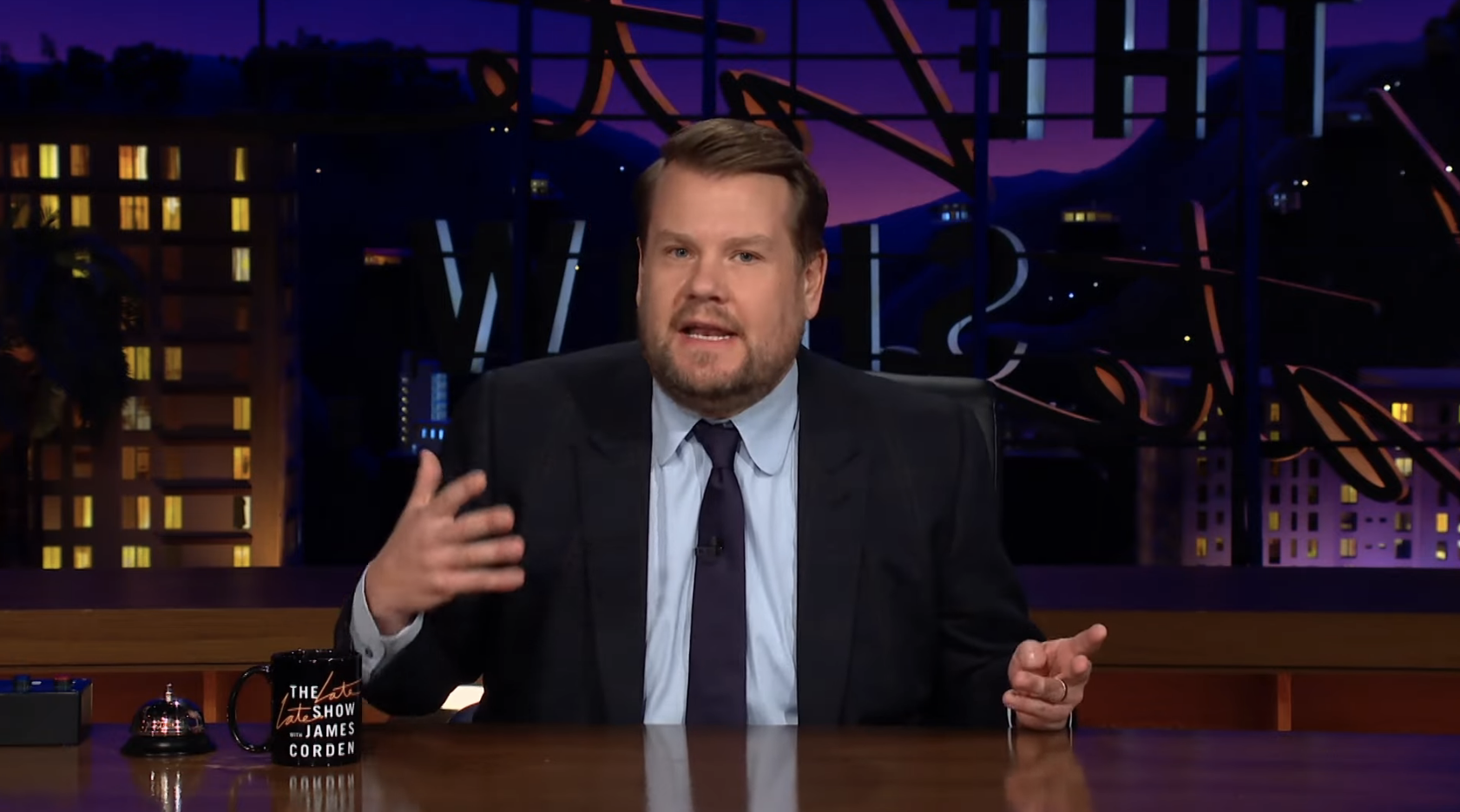 James added that Keith's second manager's report was from a meal in 2014, when he sent back a dish that had a hair in it.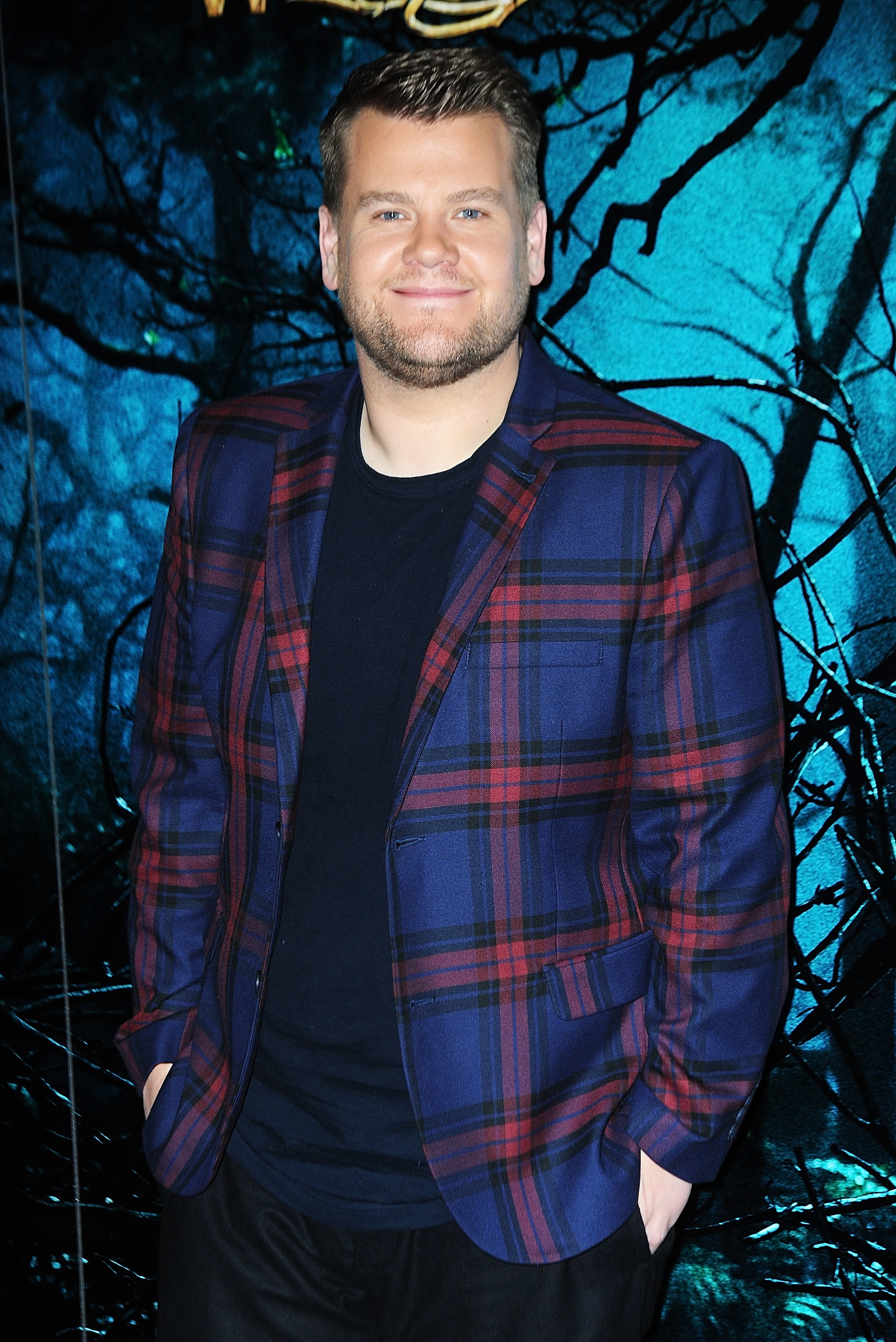 Sharing his reaction to Keith's Instagram post, the Brit went on: "I immediately got hold of [Keith's] phone number, I called him straight away and told him how upset I was that anybody was hurt by anything that I had done or anything that I had said. I appreciated the call and I was happy we got to clear the air and I felt like we dealt with it privately, but by this point the story was out there and people were upset."
James then shared some examples of the negative tweets that have been posted about him in recent days, including one which read: "When i become president of hell, i'm gonna make super hell and put james corden in it."
But the comic insisted that he understood why everybody was upset and accepted the public's opinion. "I also hate that I've ever upset anybody ever," James added. "It was never my intention, it just wasn't. And I love that restaurant, I love the staff there. I hope I'm allowed in again one day when I'm back in New York so I can go there and apologize in person, which is something I'll absolutely do."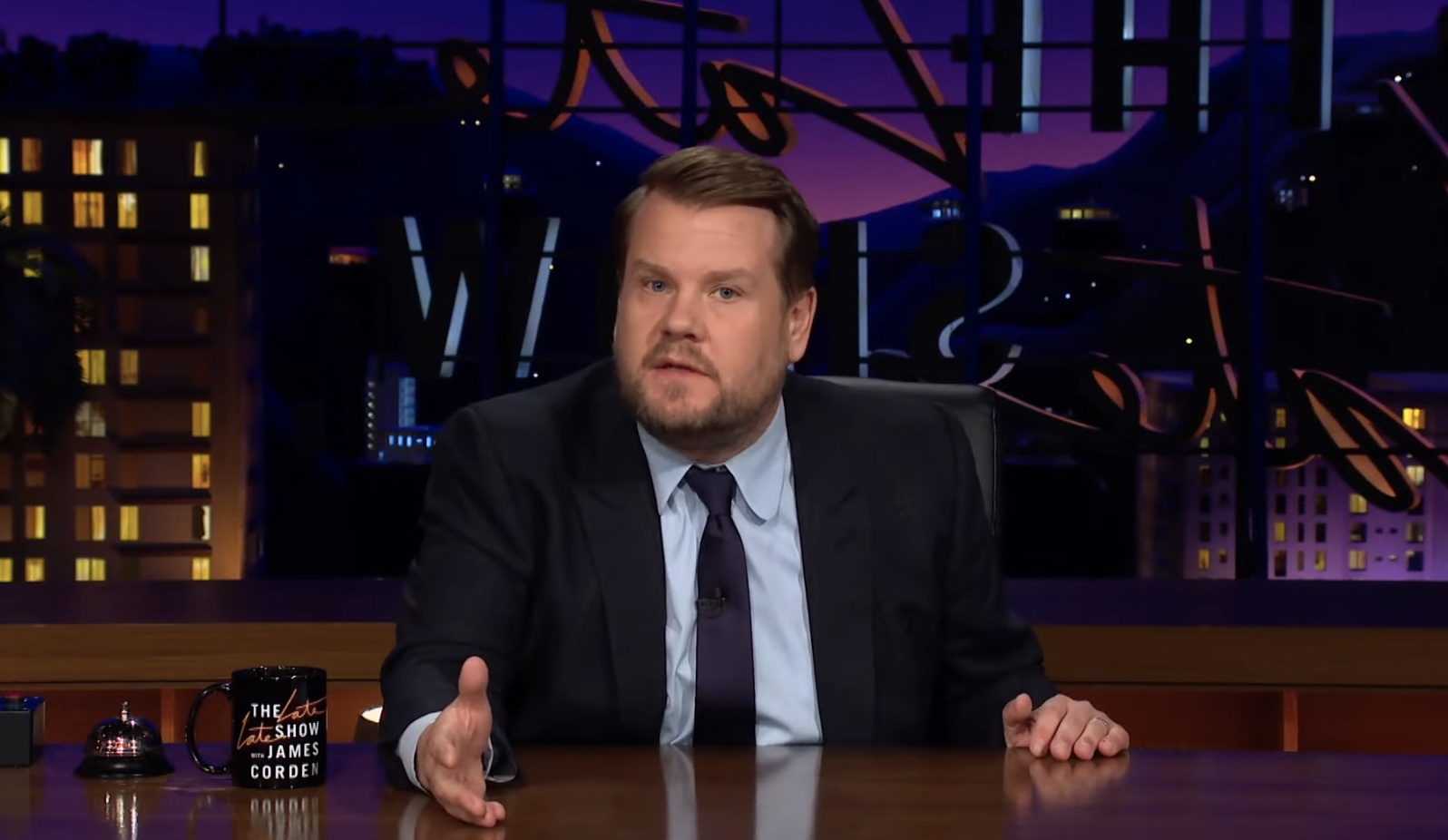 Keith has not yet responded to James's most recent comments, and viewers are divided by what he has said.
Some defended him, with one writing: "James you did the right thing, you are paying for a service and if the waiter can't get the order, then I would also have complained."

But others were unconvinced, and referenced similar past claims about his behavior.
"I think the issue is this isn't an isolated incident and since this came out, there have been lots of stories about how much of a bellend he is," one person commented. Another added: "James Corden is literally known for being 'That Guy' for almost a decade now."


James has previously admitted to becoming so intoxicated with fame that he had to have therapy to stop himself from being "a brat." At the time, his friends and family confronted him over his behavior, and his own sisters branded him a "dickhead."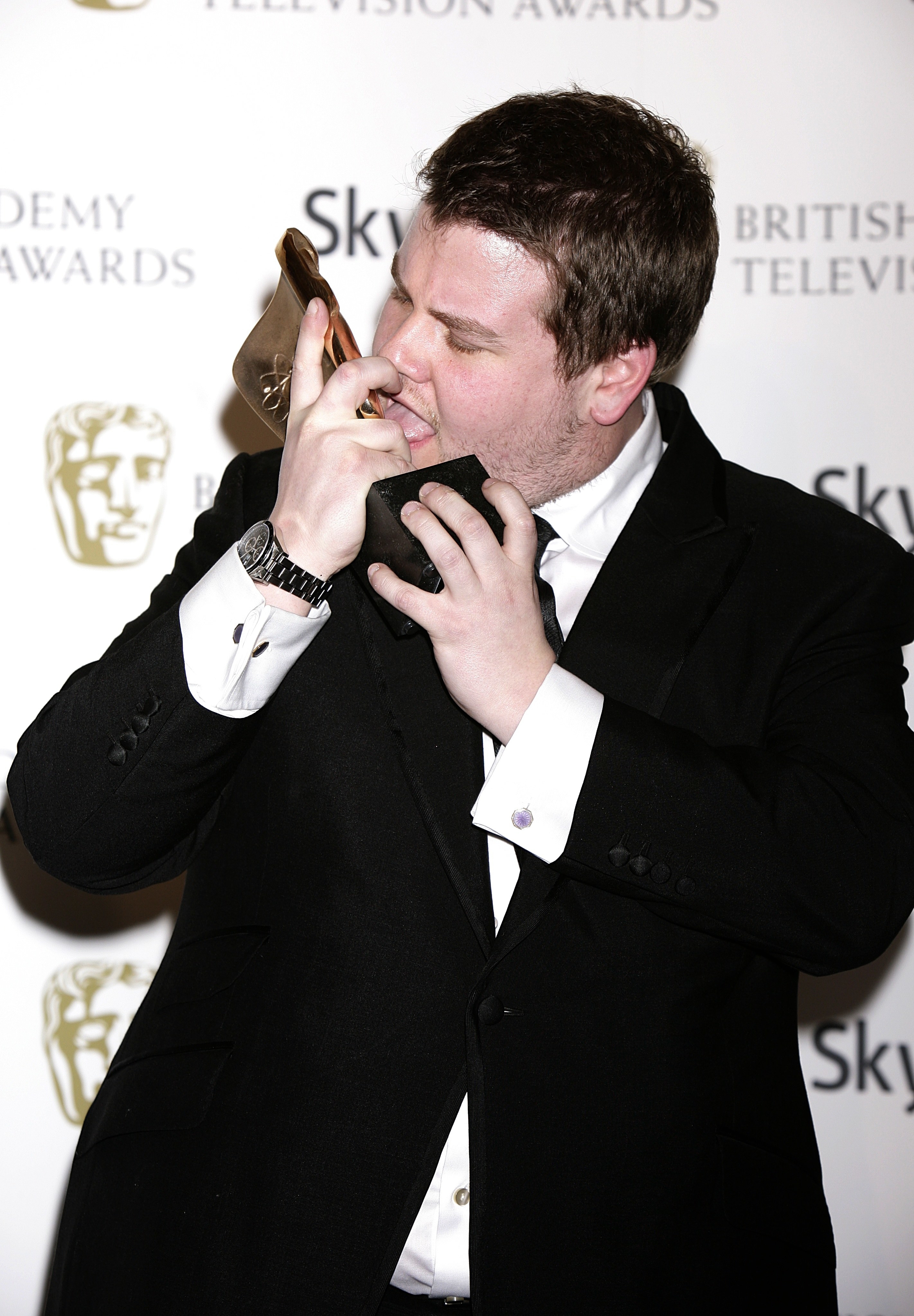 The comic first found fame as the co-creator and one of the stars of British sitcom Gavin & Stacey, which aired in the UK between 2007 and 2010.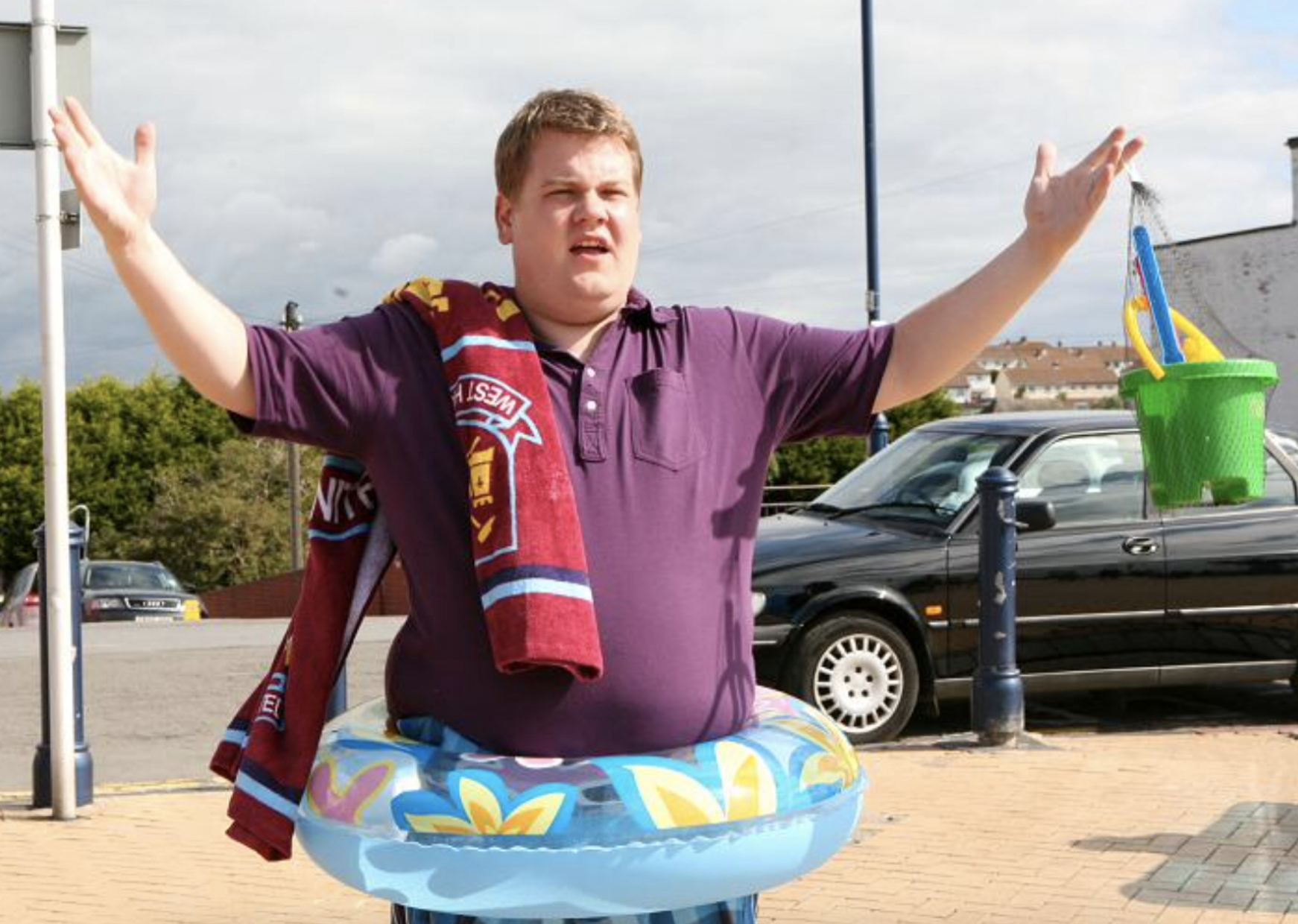 He found prominence in the United States when he succeeded Craig Ferguson as the host of The Late Late Show in 2015.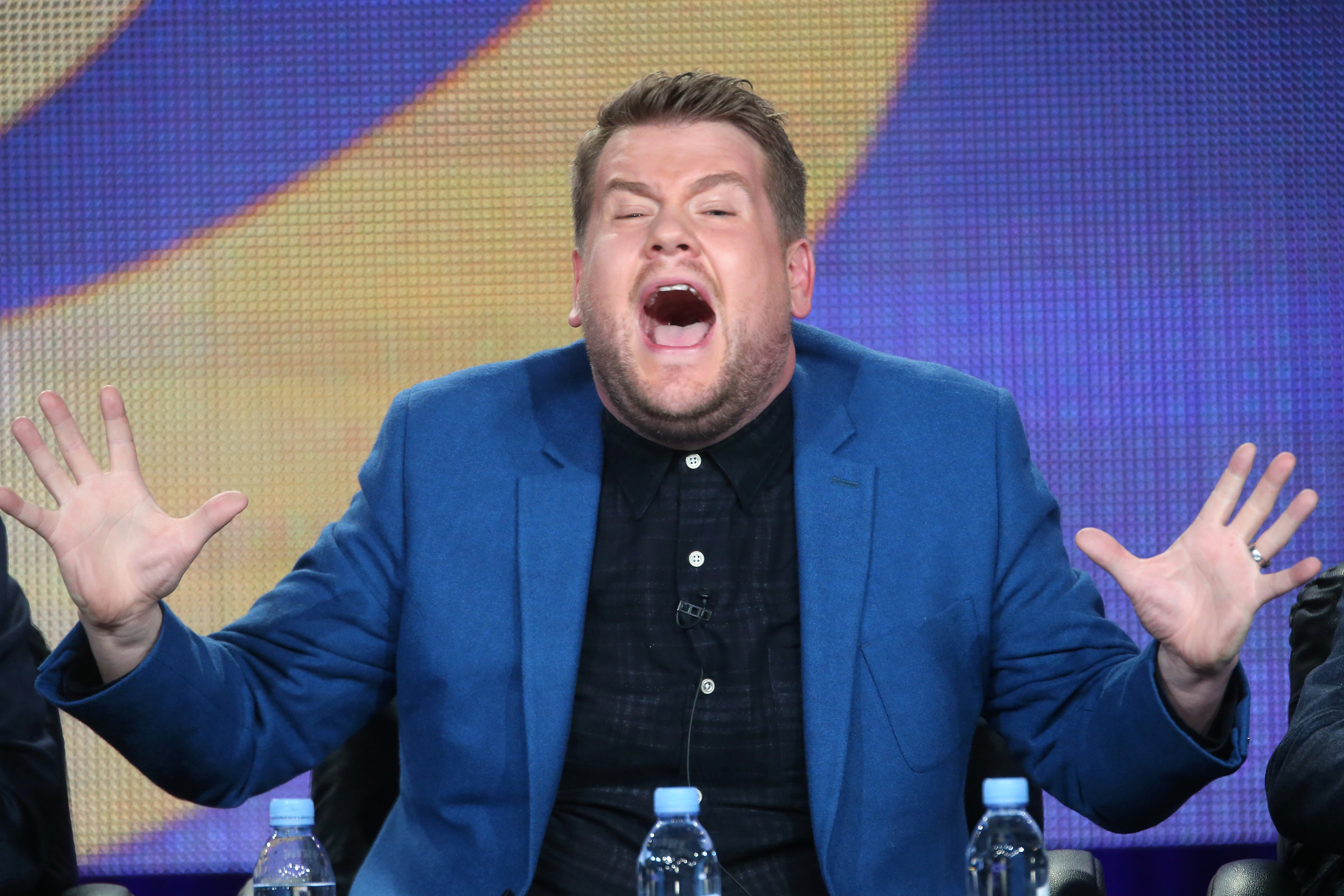 Speaking to the New Yorker in 2020, James confessed: "I started to behave like a brat that I just don't think I am. It's so intoxicating, that first flush of fame. And I think it's even more intoxicating if you're not bred for it."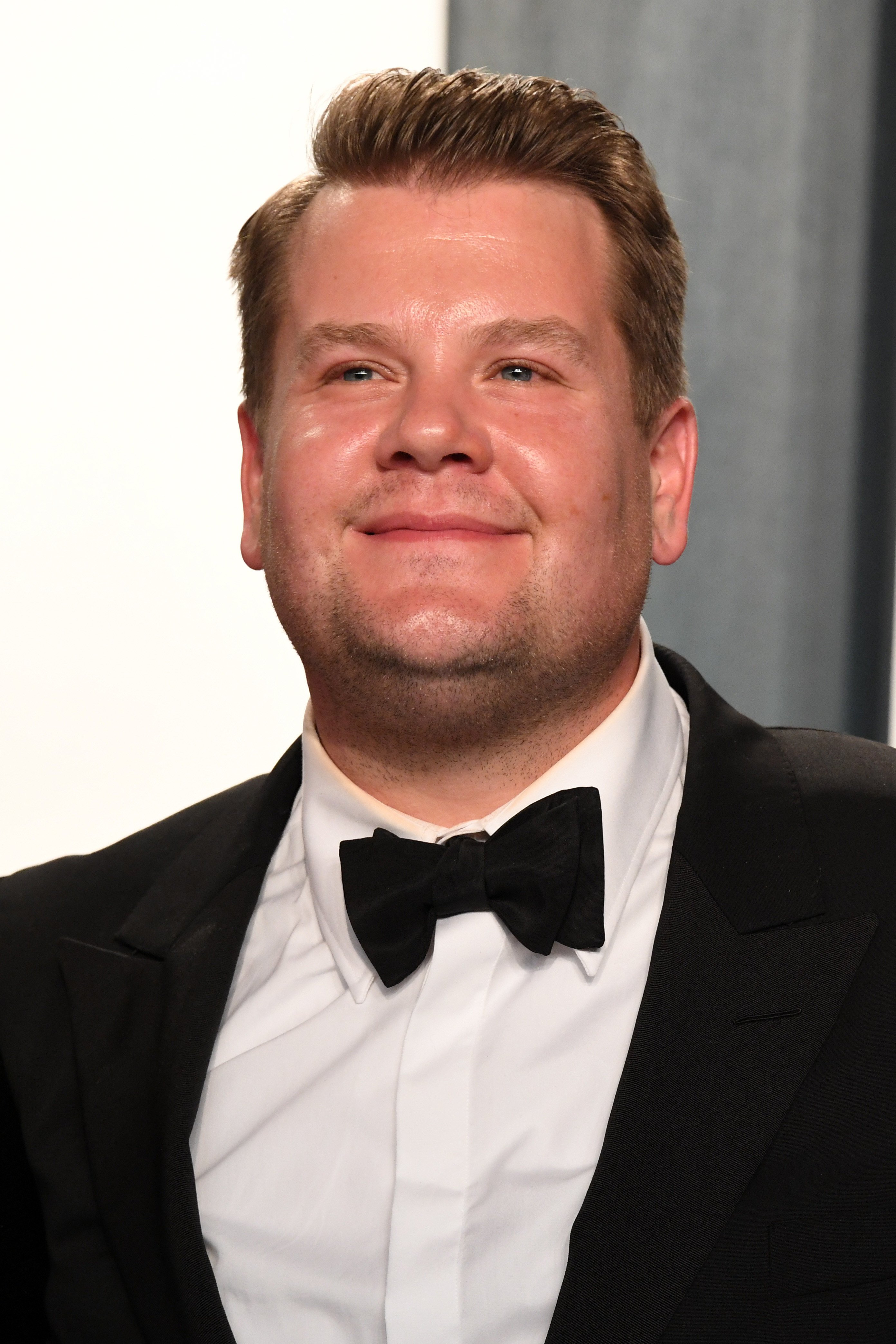 His Gavin & Stacey costar, Rob Brydon, also recalled the moment that he spoke to James about his attitude over lunch, telling the same publication: "I said, 'Look, this is a bit awkward to say, but I'm just hearing these things about you, and you've got to know that the way you behave has an effect on people.'"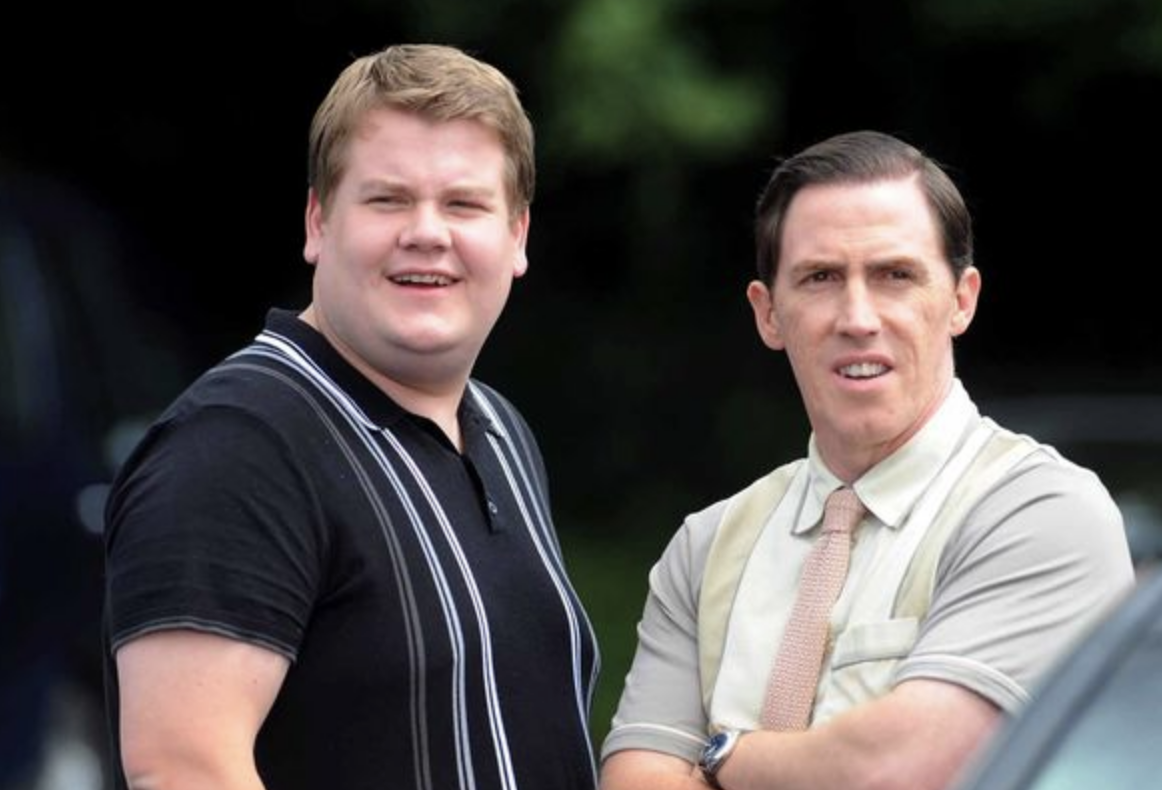 After that conversation, James agreed that he had to make a change, and in his first session with a therapist he remembered telling them that he "used to be a better person than this."