Last year, Danielle Fishel, Rider Strong, and Will Friedle delighted '90s kids everywhere with the launch of their Boy Meets World rewatch podcast, Pod Meets World.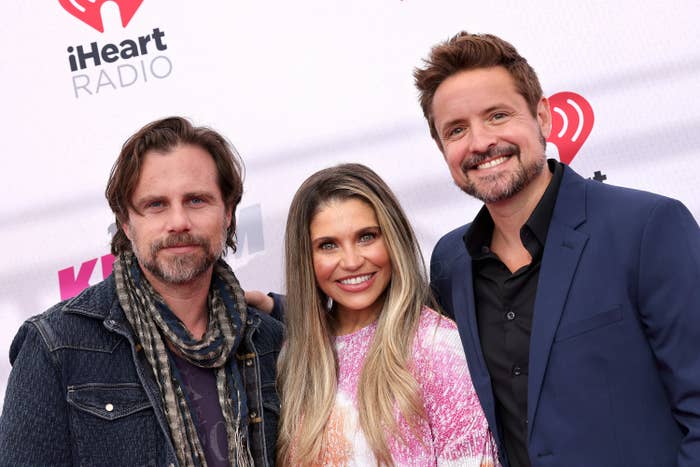 The trio shot to fame as child stars in the ABC sitcom, which aired between 1993 and 2000 and chronicled the lives of main character Cory Matthews from the age of 11 until the end of college.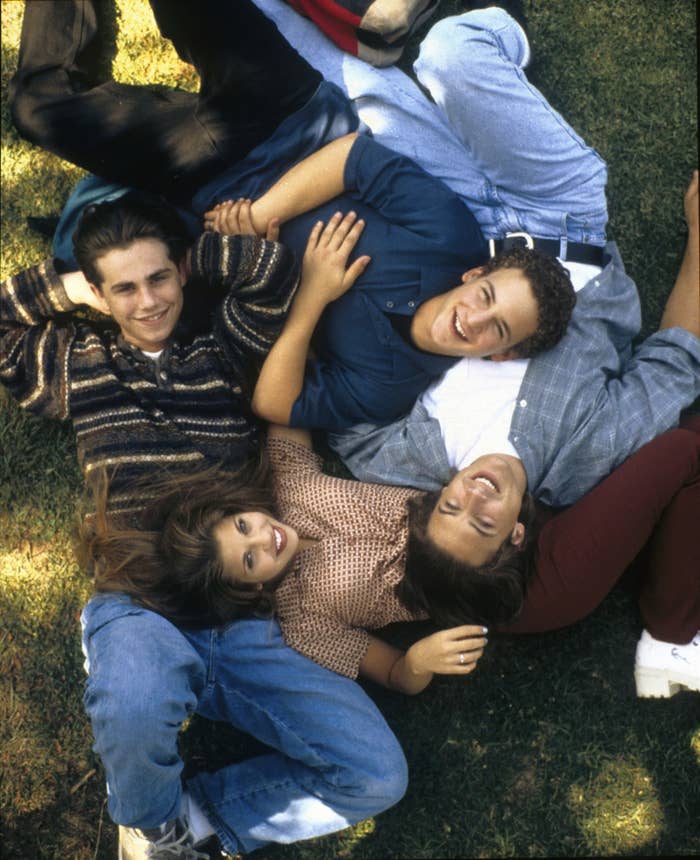 The young cast grew up before viewers' eyes across the series' seven seasons, with Danielle just 12 years old when she was cast as Cory's love interest, Topanga Lawrence.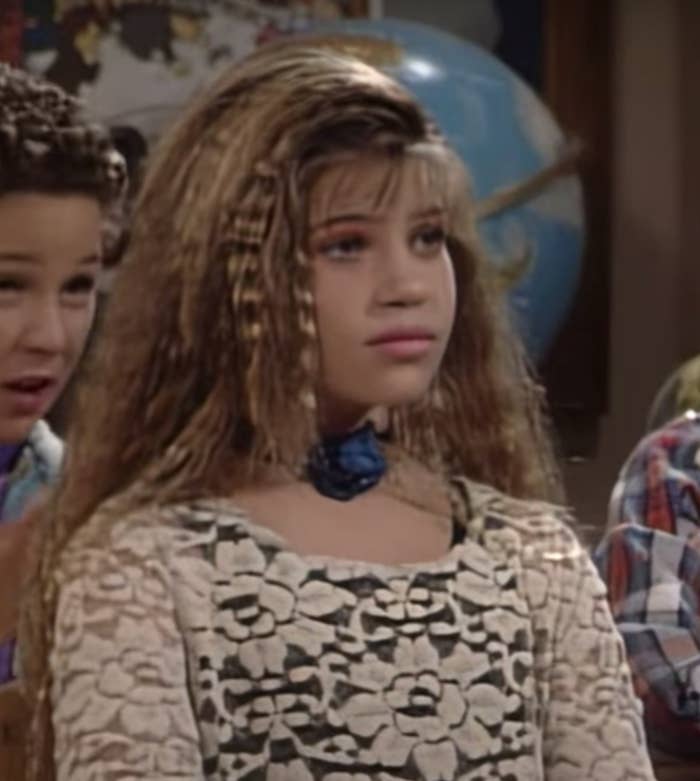 Meanwhile, Rider was 14 when he landed the role of Cory's best friend Shawn Hunter, and Will was 17 when he first appeared as Cory's big brother, Eric Matthews.
The actors have remained close friends over the decades, and have certainly not shied away from speaking openly about their filming experience on the podcast.
In October, Rider admitted to being "very upset with the adults on set" for their "incredibly irresponsible" approach to Cory and Topanga having sex during a candid Q&A about Disney's banned Boy Meets World episodes.
And in August, both Rider and Will recalled their "creepy" and "horribly uncomfortable" intimate scenes, and how they wished they'd had an intimacy coordinator on set for them.
Both often had to make out with background actors as part of their characters' heartthrob personas, with Will pointing out that eventually both he and Rider had a new person to kiss every week.
"We both went through this, where it's like: 'That's your partner and you're going to kiss!'" he said.
Will also pointed out the "power disparity" between him and Rider and the background actors. He explained: "Because we're regulars on the show so we have a job and we know we're going to have a job, and it puts the [guest] actor in a position of saying: 'I'm not gonna say I don't want you to put your tongue down my throat.'"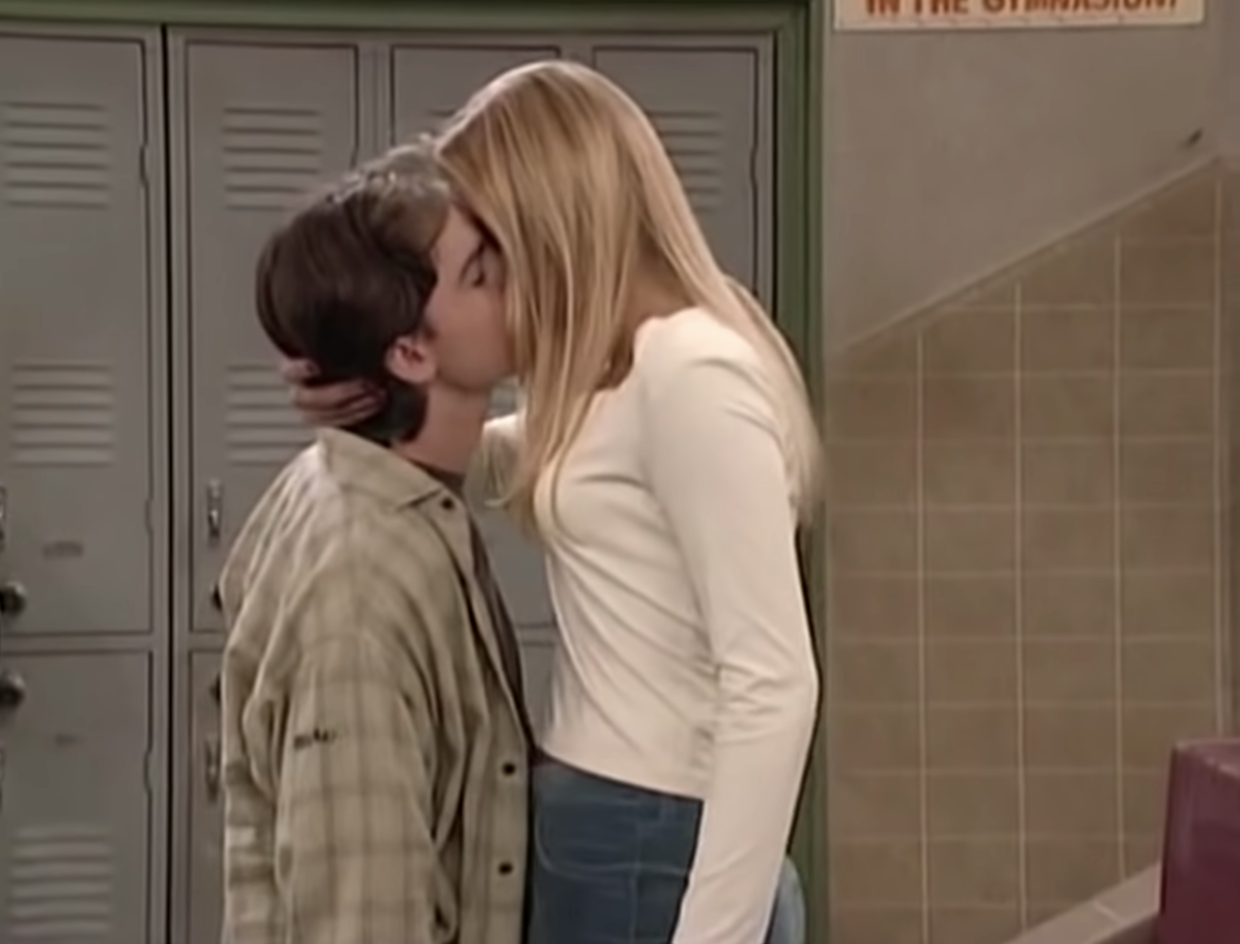 Rider agreed and said that they all would have benefitted from having an intimacy coordinator on set — something that simply didn't exist in the '90s.
"The role of an intimacy coordinator makes so much sense to me," he said. "I love the idea. That never existed, and now it's become pretty standard on set and I love it. I've never worked with one personally, but I totally think that it's a necessary role because you can't just trust that a director or a producer is going to have the experience or the delicate tone that is required of that situation."
"Or the morality," Will interjected. Danielle agreed, and added: "We were actors, it didn't matter whether or not we were uncomfortable or comfortable with it. Whatever the writer wrote is what you did, and you were made to feel that if something did make you uncomfortable, it was inappropriate for you to express that."
"You weren't really supposed to say: 'I don't want to do this. I don't feel comfortable,'" she continued. "You're a prop, as an actor you say the words and do what's written on the page, no questions asked."
"Having autonomy as a child actor is very difficult," Rider concluded. "You start to believe that if you stand up for yourself or do not want to do something or say a certain line a certain way, you feel like you're making waves and feel like you're making a problem and it's so unhealthy."
And the topic of intimacy coordinators came up again in a recent episode of Pod Meets World, with Will remembering how uncomfortable he felt when the show's creator, Michael Jacobs, and other members of the crew tried to make him look "more sexual" during a makeout scene.
He, Rider, and Danielle were discussing Season 2, Episode 2, "Pairing Off," which stars Marguerite Moreau as Eric's love interest, Rebecca.
In the episode, Cory walks in on Eric and Rebecca making out in their parents' bedroom — and he said the crew made it incredibly clear that they wanted Will, who'd recently turned 18, and Marguerite to look much more intimate than the couples that Cory had already seen kissing at school.
"Marguerite and I were obviously kissing and doing everything during run-throughs and rehearsals and all that kind of stuff," Will began. "And I remember they wanted to make it look more sexual and like we were going to go further than what Cory had seen in the hallways."
"We were lying on the bed surrounded by Michael and the other writers and producers and they were choreographing what we should do to make it look more sexual," he went on. "It was a very frank discussion about TV."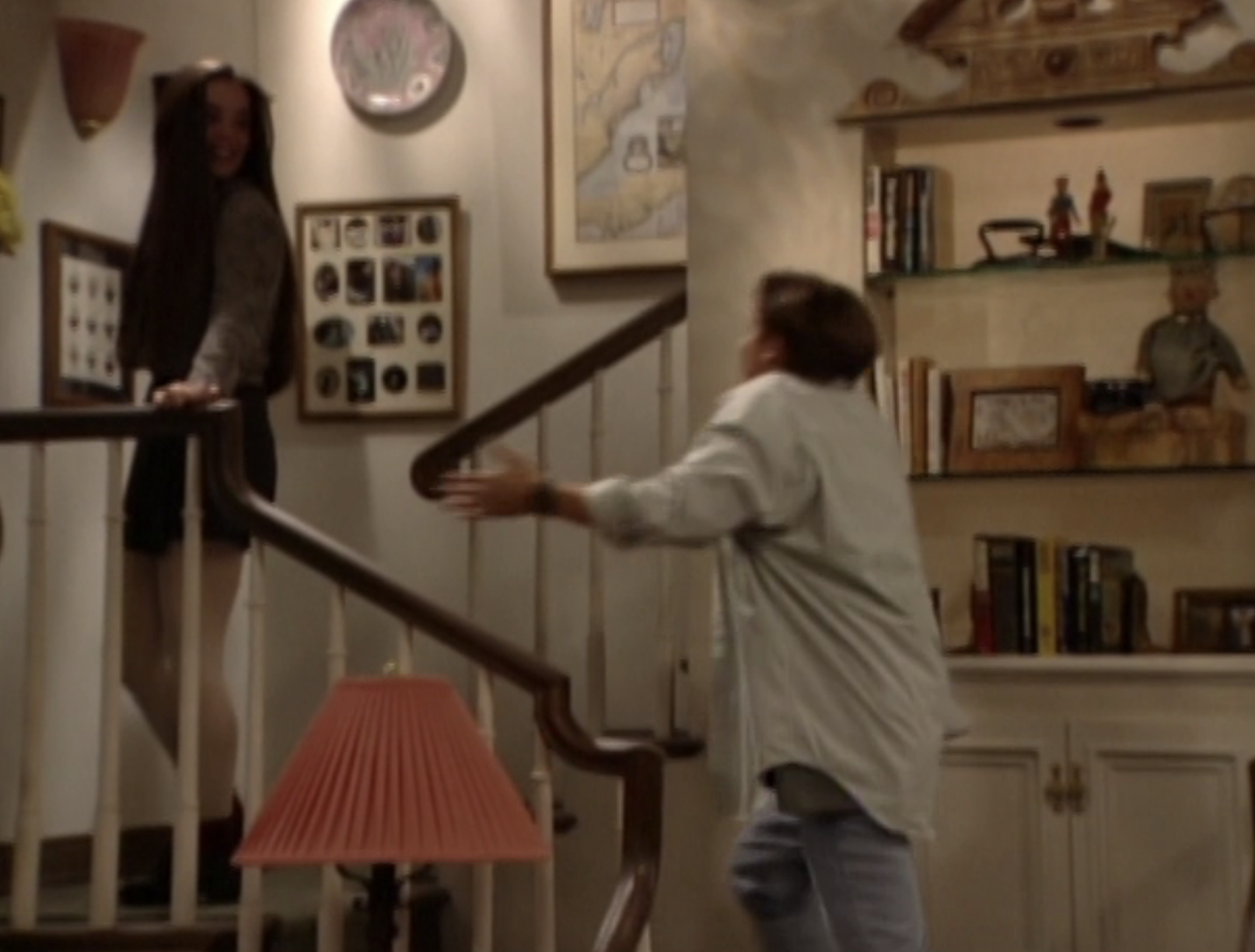 Detailing what could and couldn't be shown, Will recalled Michael telling him: "Here's what we want it to look like: as Cory opens the door you're making out and your leg is moving over as if you're right about to get on top of her."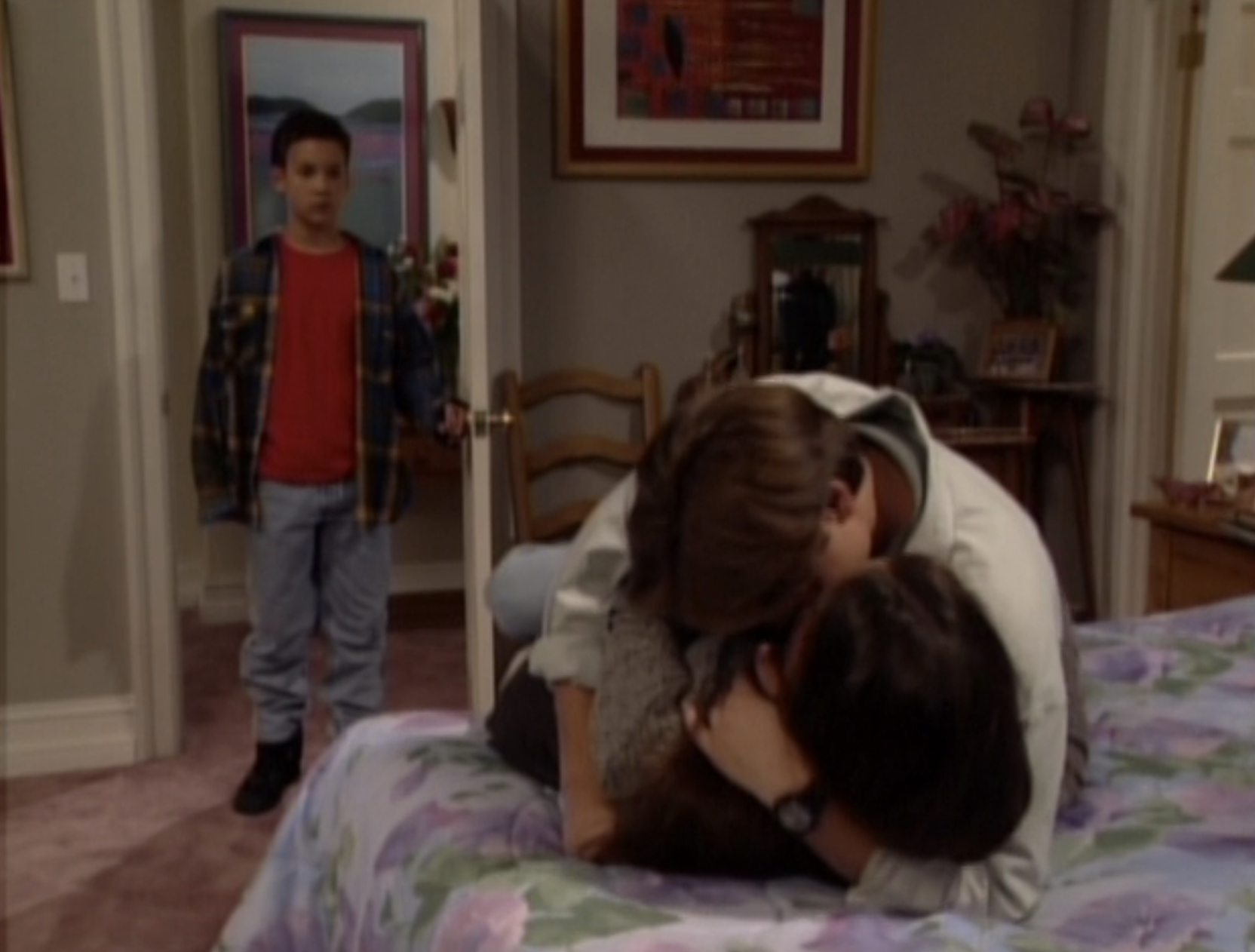 Will admitted that at the time he and Marguerite just did what they were told, but added: "It creeped me out a little bit in retrospect. I know we're not trying to dismantle everything we've done and all that kind of stuff, but it was a moment of being surrounded by a bunch of older people telling us how to make this scene look more sexual."
"Well, that is exactly why intimacy coaches exist now," Danielle interrupted. Will agreed and replied: "Perfect, perfect opportunity for an intimacy coach right there and then!"
"It was a full discussion of what they could get away with, what they could show, how much of the body I could throw over, should my leg go up and over, what should she do," Will remembered. "It was a full discussion of how to make it look sexual without making it look too sexual, how far we can go with this."
The group then agreed that while they understood the reasoning behind the scene, it could have been handled better.
Rider said: "I can understand the story point of 'this has to be upping the game from normal making out,' it's just super uncomfortable as actors and as a crew."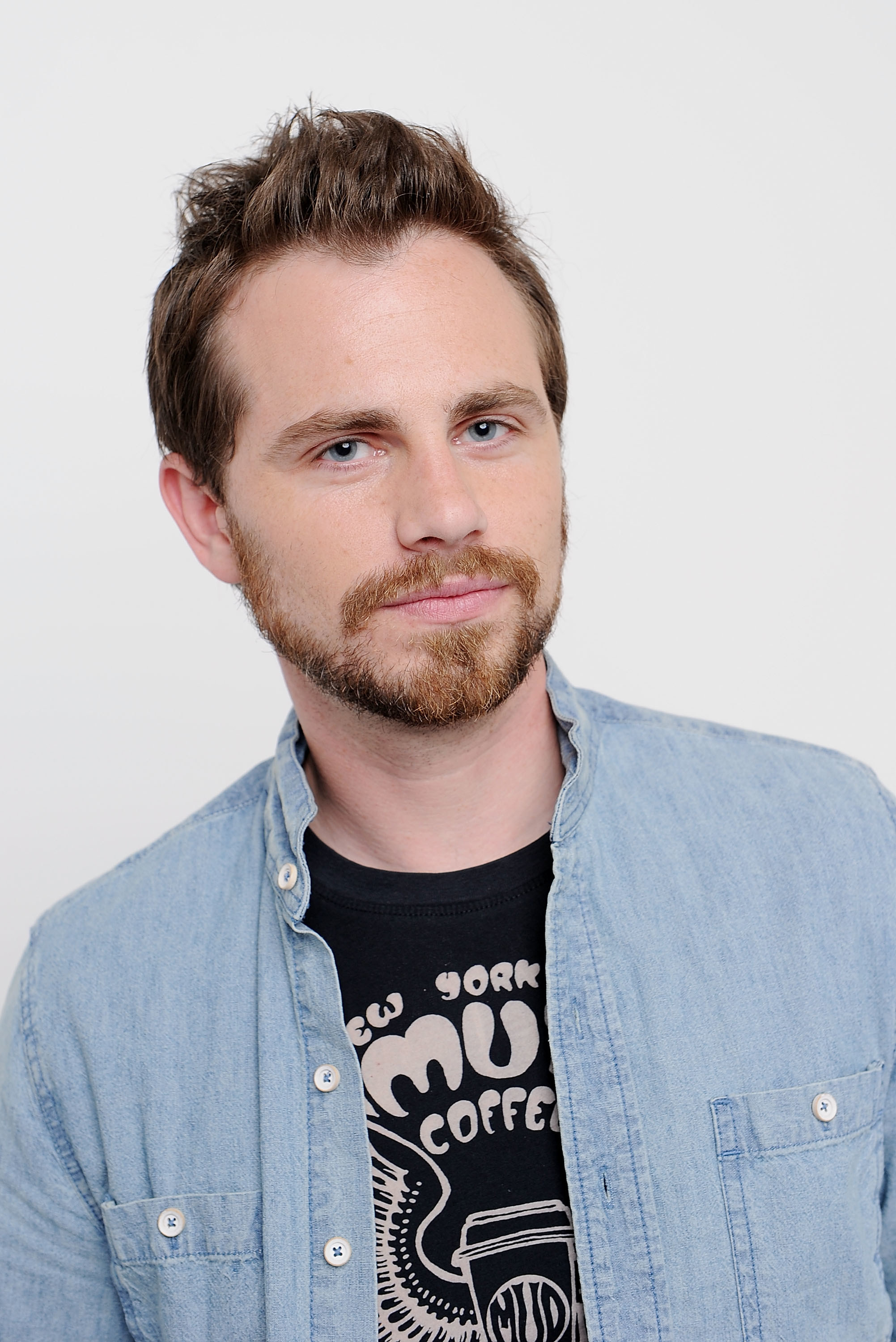 Will called intimacy coaches "a great addition to Hollywood," with Danielle reiterating: "No one's arguing the importance to the plot — it needed to be elevated from what we had seen in the hallway — but it would have been a lot more comfortable for Will and Marguerite if there had been one person, in a more private setting, who was able to say: 'Well, we can't do that; how would you feel about this? Can we try this?'"
And Rider once again acknowledged the power disparity between Will and Marguerite, with him a man and a regular on the show while she is a woman and was only a guest star.
"The key is also the power dynamic, right?" Rider said. "The invisible part of this equation is the power dynamics, when you're a background actor and the executive producer or director is telling you: 'Do this, just do that, put your hand here,' when you're guest cast you feel more uncomfortable than, say, Will would have felt in this situation."
"When you're male versus female, there's so many things going into this equation," he went on. "Whether you're straight or gay, whatever it is, to have more barriers and to have more safety nets in this situation is only better, and there was none of that back then, and that's just the way Hollywood had been and was at the time."
Will agreed and heaped praise on how "amazing" Marguerite was to work with before sharing: "I just remember it was one of the weirder moments that I had on the set, like: 'Oh, we're discussing where my hand goes and where my leg goes and how I have to turn this way so it looks like something big is about to happen…'"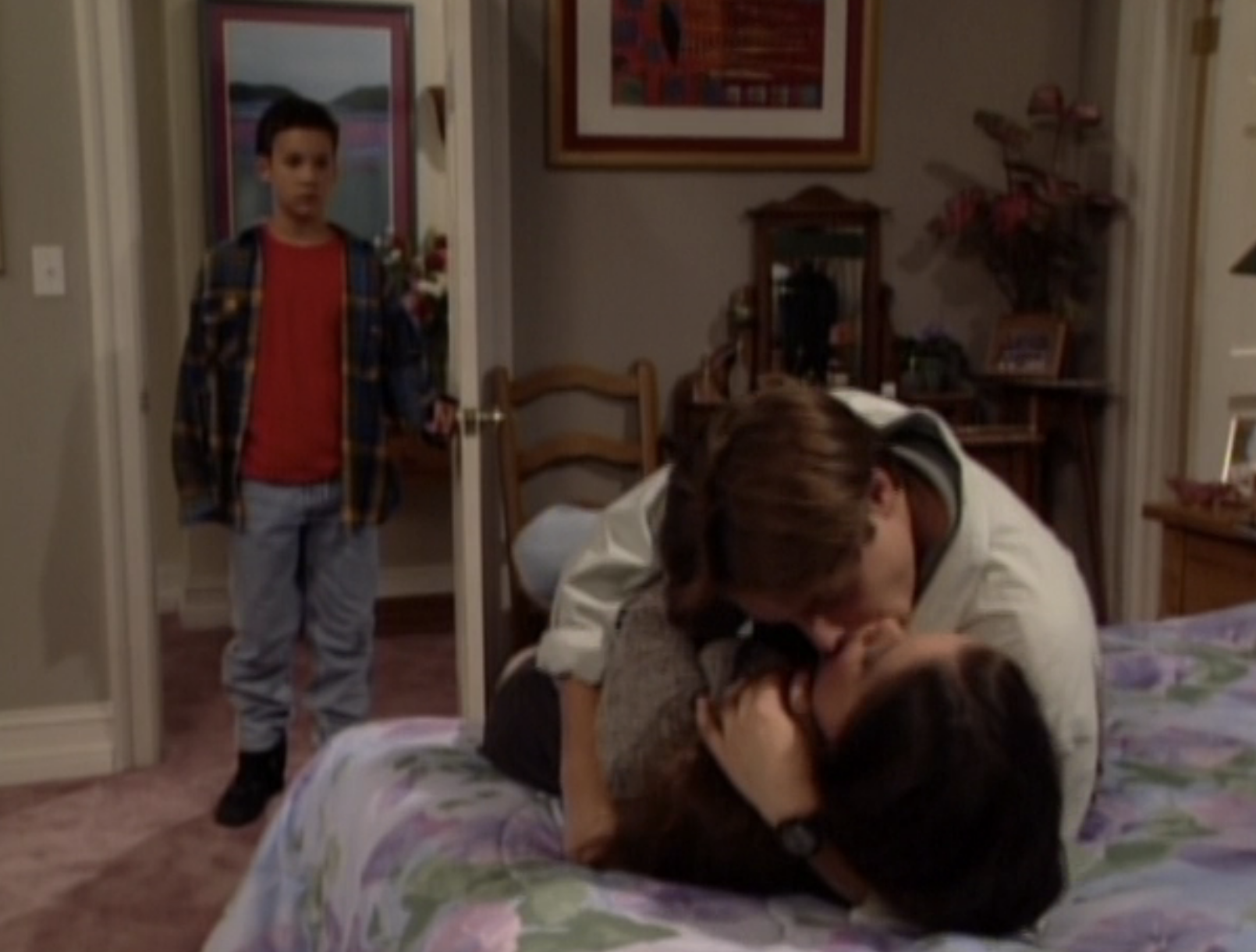 "It was odd to me but a perfect example of why an intimacy coach is necessary when you do any of this stuff, especially when you're dealing with young people," he added. "And you're right, Rider, it's a power thing too — I'm a guy who was a regular, that's much different than being a female guest cast for a week."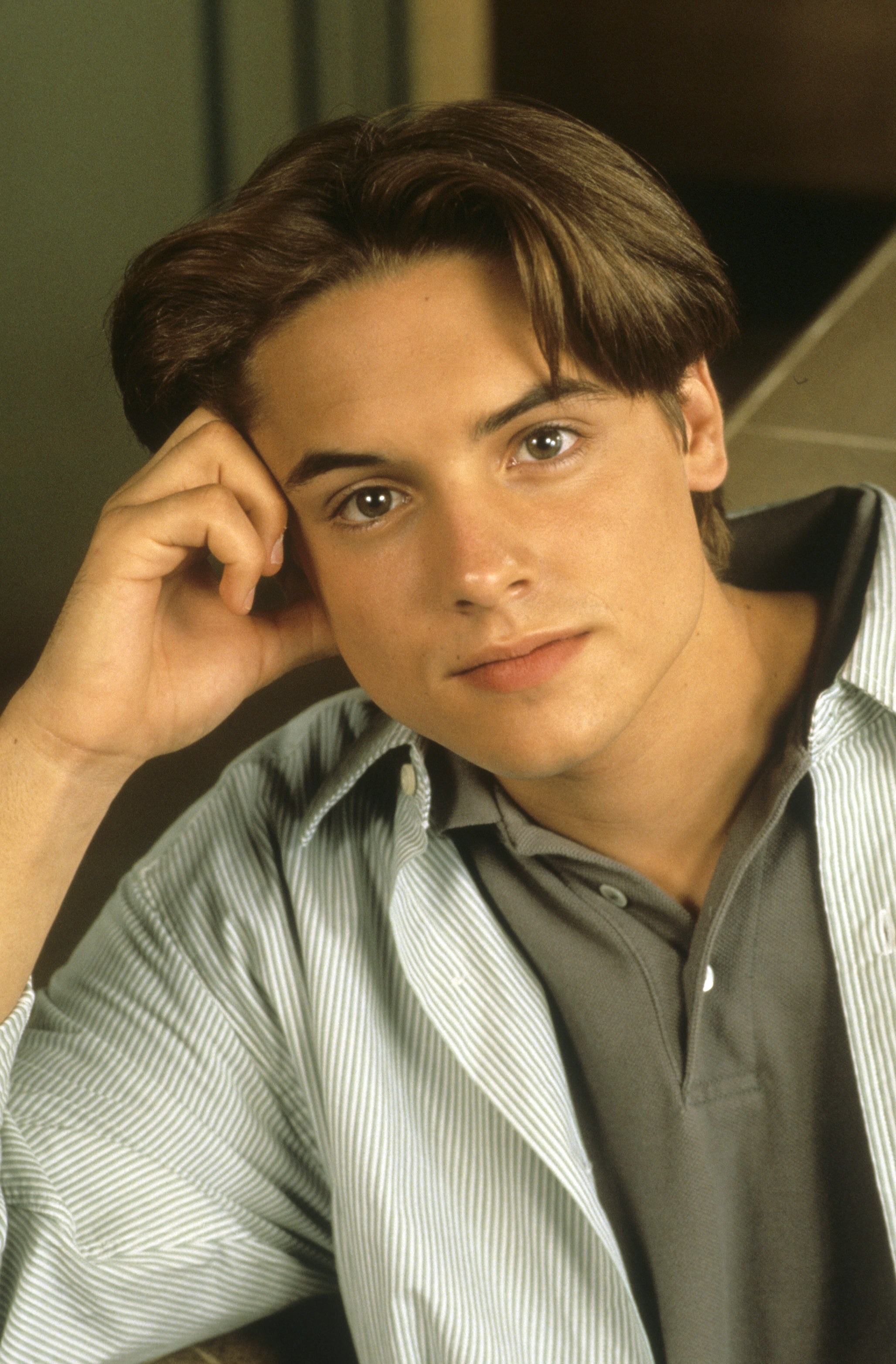 Will previously compared filming intimate scenes with Marguerite, who he didn't know outside of work, to shooting with his then-girlfriend Jennifer Love Hewitt, who also appeared in an episode of Boy Meets World.
"In the Scream episode where I'm kissing Love, people are like, 'Wow, it looks like you just jammed your tongue down her throat,' and I'm like… Well, I did — a) for the joke, and b) she was actually my girlfriend, and she knew we were going to kiss," Will explained at the time.
"But Marguerite Moreau, when she came on, we talked a little bit about it because it wasn't like, 'Hi, nice to see you, now I have to jump on you and throw my tongue down your throat.' It's really creepy," he said. "It was hugely uncomfortable. Everyone talks like, 'Oh man, you get to kiss all those girls!' But it's not as awesome as you might think it is."
"It really is horribly uncomfortable, and to do it in front of an audience and hearing people go 'woo' and all this, it's really uncomfortable," Will concluded.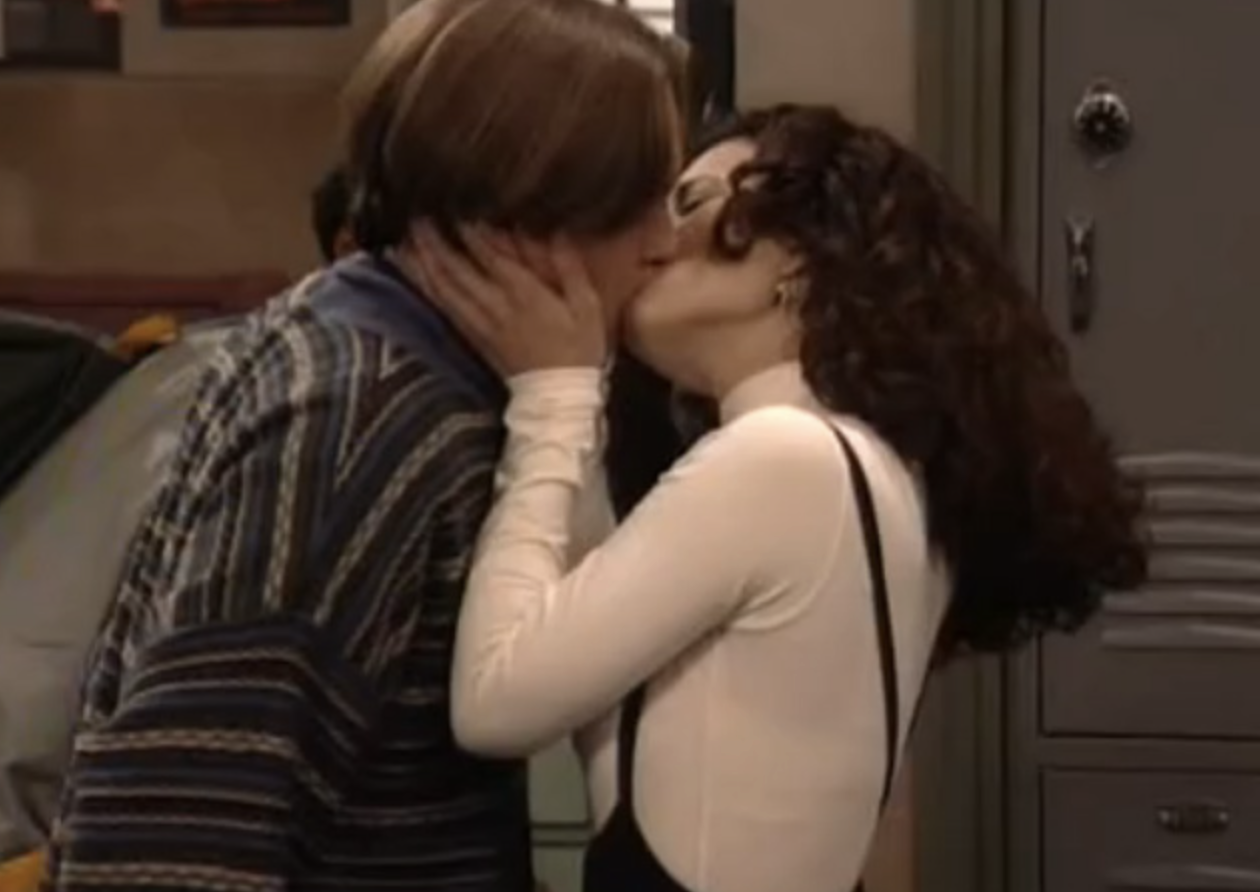 And it isn't just the intimate scenes that Danielle, Rider, and Will have opened up about on their podcast.
In fact, Danielle left one of their show's directors, David Trainer, furious when she revealed how Michael Jacobs had treated her when she first joined the show at 12.
Michael had threatened to fire Danielle after her first day, and she admitted that she was "sweating" remembering the incident 30 years later.
David said in response: "This is a hateful story. There's many wonderful things about [Michael Jacobs], but there's hateful things. This is one. To hear this, you're sweating? I'm really pissed. It's enough to make me want to sign off of this podcast. I don't want to be associated with anything that guy is associated with. This is just not how you do things. I'm glad it became a hit, but this is disgusting."
Danielle has also revealed that her agent and father forced her to boycott a table read due to a huge pay disparity between her and her costars.
BuzzFeed News has contacted Michael Jacobs and ABC for comment.