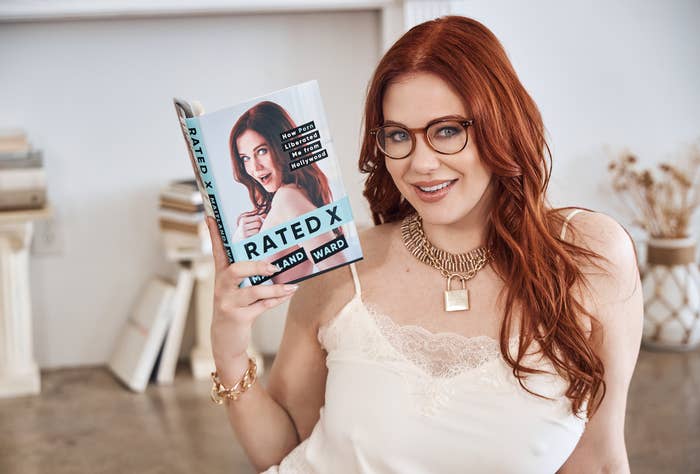 Sometime in early 2000, a then-23-year-old Maitland Ward found herself fighting back tears as she posed for her Boy Meets World character Rachel McGuire's famous nude photo next to the craft service table backstage.
The risqué picture being shared with the entire student union as a prank would be a huge part of an upcoming episode — and if Rachel had a sexy photo to be leaked, then Ward had to create it.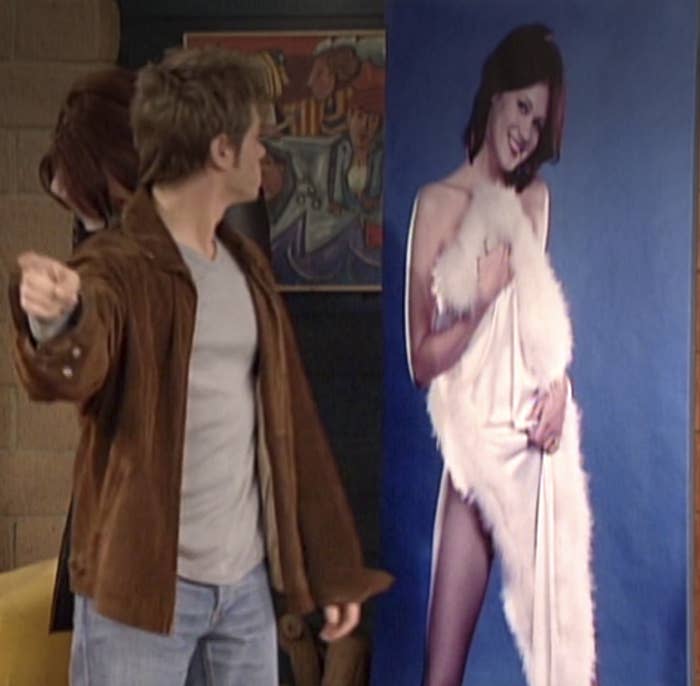 With cast and crew milling around her, Ward held the feather-lined sheet over her bare body as the episode's director, William Russ, apologized for her lack of privacy, but this had almost become part and parcel of her experience on the ABC sitcom.
Rachel was introduced to Boy Meets World in its penultimate season in 1999, joining the already well-established characters whom viewers had watched grow up onscreen since the show's launch in 1993.
Danielle Fishel, who played the central female character Topanga Lawrence, was just 12 years old when she was cast during the series's first season.
And Trina McGee joined Boy Meets World in Season 5, playing Topanga's best friend and Shawn Hunter's girlfriend, Angela Moore. While Trina was in her late 20s when she was cast in the show, she made her first appearance as a high schooler, and both her and Danielle's childhood history on the series meant that their roles were kept strictly PG even after their characters had grown up.
So when Ward was hired to play college student Rachel once she was in her early 20s, she believes that the show's writers and its creator, Michael Jacobs, were beside themselves with excitement to finally have a woman character that they could explore more risqué themes with.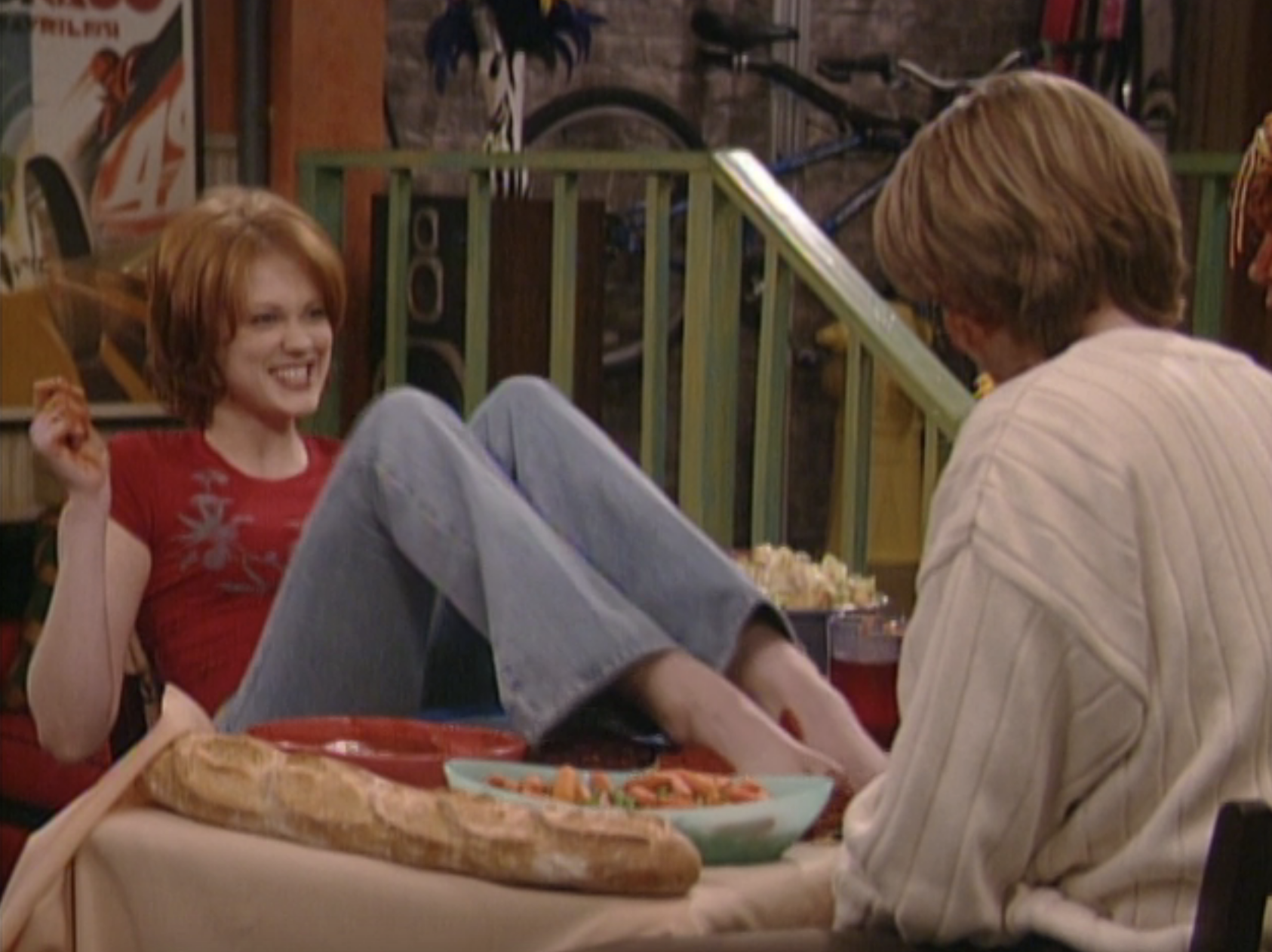 As a result, Rachel was often caught in all sorts of compromising situations — with the leak of her nude photo during Season 7 episode "The War" just the tip of the iceberg.
Throughout her two seasons, Ward's character would appear in just silky lingerie, seduce her two male roommates, Jack and Eric, and even got into an eyebrow-raising food fight that focused on her bare feet smearing marinara sauce over someone's face.
But in stark contrast to the way that she was treated onscreen, Ward was heavily chastised by the showrunner off-camera and encouraged to maintain a "good girl" persona. In fact, Ward has recalled being branded "desperate" after she innocently wore a crop top that exposed her stomach to set.
And when she was posing for the nude photo, Ward feared trying to embrace and enjoy the experience as she believed that she'd be reprimanded by Jacobs for doing so. In her new memoir, Rated X, Ward writes of her time on Boy Meets World: "I needed to be compliant when they wanted to use my body as a story point, but guilty when I wanted to express anything with it on my own.
"It felt like they liked seeing me in a state of undress but only if I was a little uncomfortable with it."
And Jacobs continued to hold Ward to those ideals more than 10 years after the show ended, which meant that when she eventually ventured into the adult film industry in her early 40s, he took the news worse than her own father.
After decades of fearing that her "truth would be shameful to other people," Ward followed her heart and took the plunge into porn back in 2019, where she quickly found success, happiness, and contentment that ensured she'd never look back.
Now, in an interview with BuzzFeed News, Ward has spoken openly about her experience of being sexualized and shamed during her time on Boy Meets World — and the liberation that came with finally embracing her truth.
Speaking from her home in Los Angeles via Zoom, Ward was as candid as she is in her memoir as she discussed her experience with the show that catapulted her to fame.
"At the time, I didn't realize I was so sexualized," she admitted right off the bat. "I didn't realize the food fight was such a fetish kind of thing, like, food and feet and all this stuff going on. I didn't realize all of the innuendos that were made in Rachel's direction and I think the writers, and Michael especially, really enjoyed playing with that, but then it could not be on my terms.
"If I was doing it on my terms, it would mean that I'm shameful or desperate or I'm not serious about me as an actress," Ward went on. "I was reprimanded many times about that kind of stuff… About the crop top and other instances too where I was told you have to be a certain way, you cannot do these certain things. You do not want to be seen as this sexual, desperate being."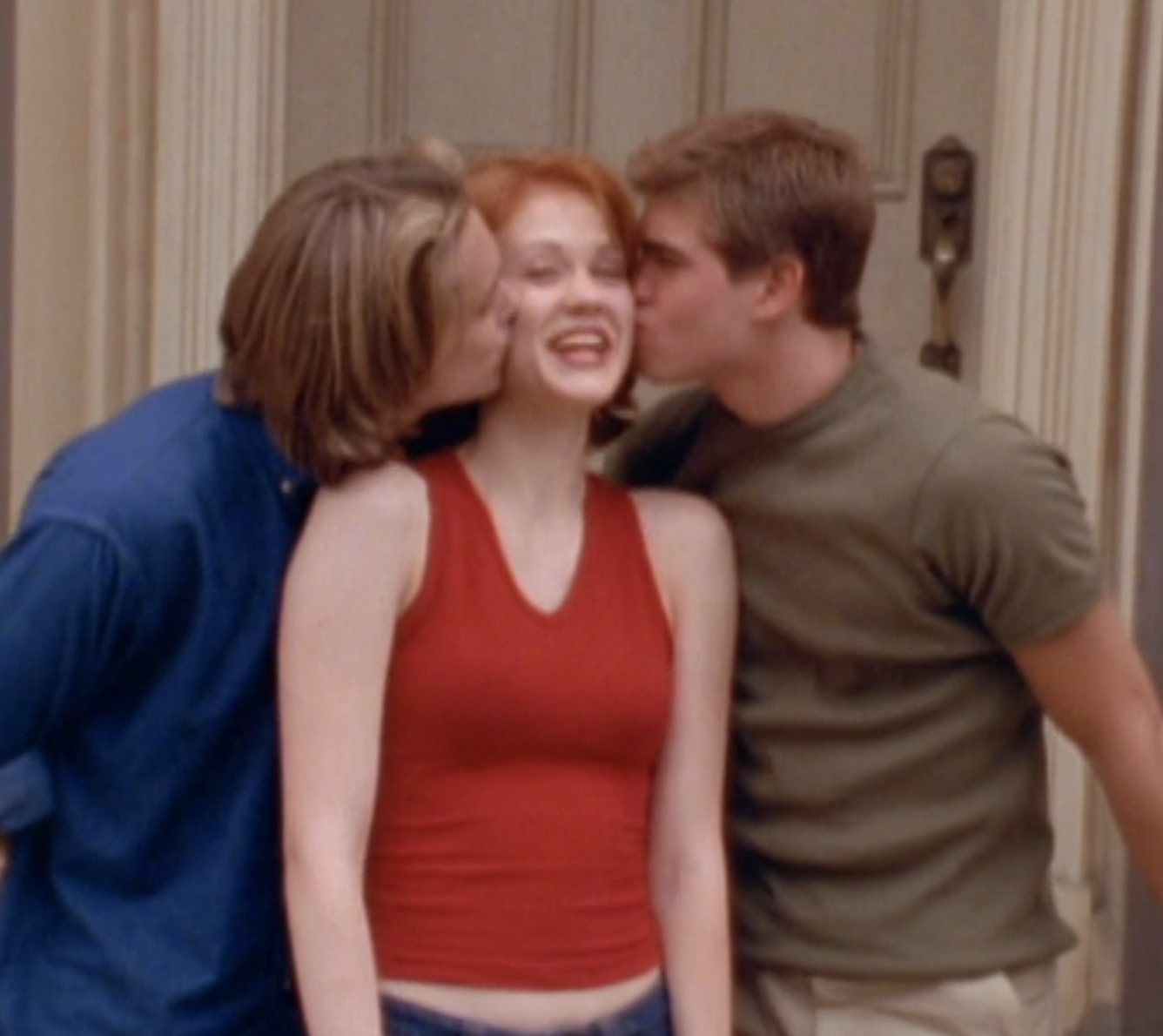 And while her Boy Meets World costars were nothing but respectful toward Ward on set, she said she was left feeling "used" by the writers and producers. "As sort of this little thing they could play with every week," she said. "I didn't have that much substance, especially the second year that I was on. They could just say: 'Hey, what can we make Rachel do this week? Let's have her dance around, let's have these dirty pictures go up.'
"It was very, very weird. It was very weird to look back on to see how sexualized I was," Ward said. "I definitely think they saw it as a way to have fun finally, like they were in the college years now and they could have fun with my character."
Ward believes that she was also sexualized by the writers offscreen, explaining: "They always treated me like I was this kind of unicorn being, they all thought what does she do sexually in real life? I mean, she's tall with legs and red hair, she's fiery and spicy."
But despite these assumptions, Ward admitted that she was actually made to feel so inadequate throughout her acting career that she wouldn't even dare to question the things that she was being asked to do because she felt like it was her duty to "please."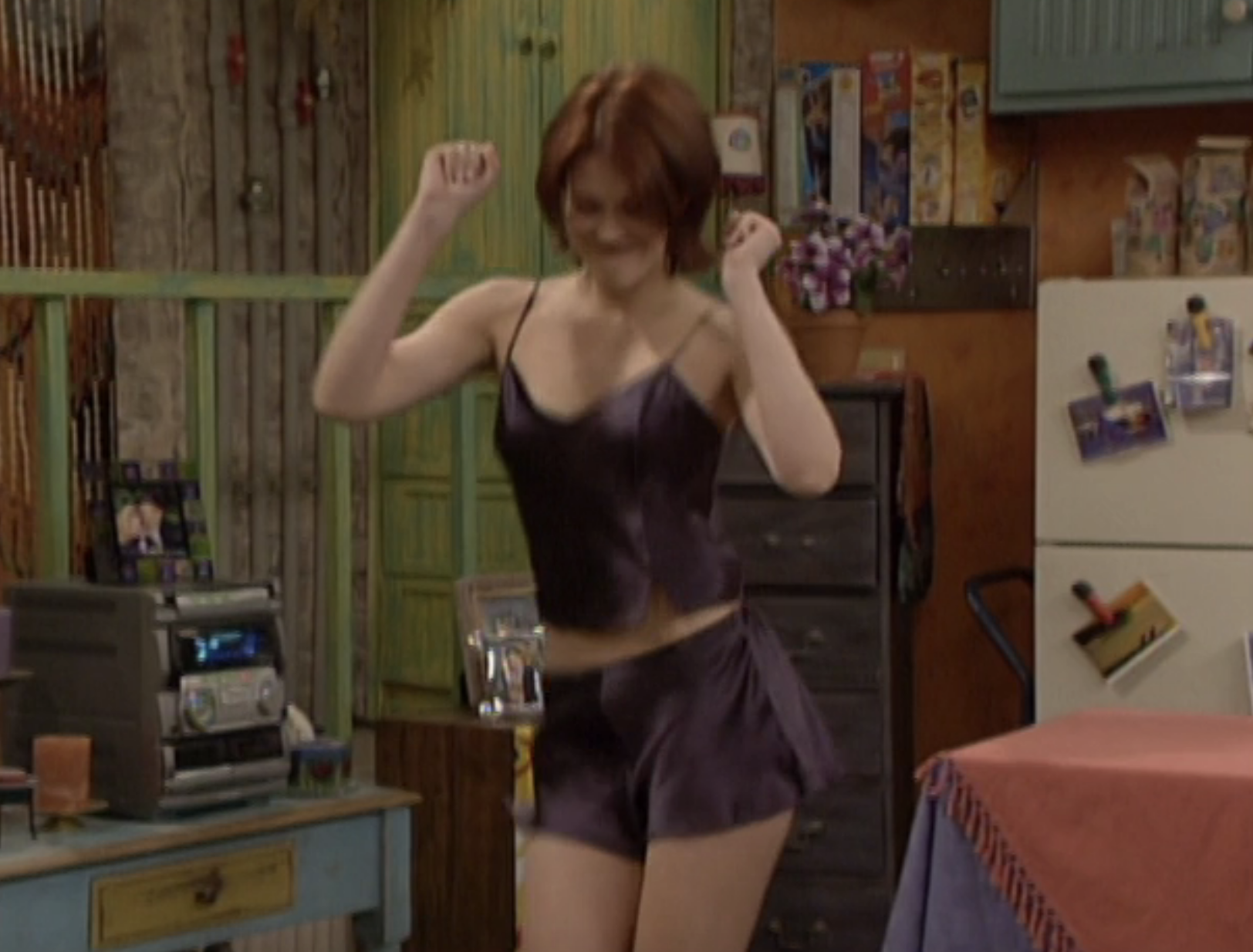 "I felt like I wasn't sexy enough, my body wasn't good enough, I was very uncomfortable," she said. "I didn't feel like I was good enough in my own skin and I felt like I had to please them."
And for the Season 7 scene where Rachel danced around the kitchen in silk underwear, Ward recalled repeatedly "parading around the producers' office" to model different lingerie sets before filming began.
"We had to do three different times where I went up to the producers' office to try on multiple lingerie, and it wasn't that complicated of an outfit. I don't know why it took so many times," she awkwardly laughed, later adding: "And it's ironic because in porn, I've never paraded around in my lingerie, right? I just stride on set for my director, but at Disney you go to the offices."
And while Ward didn't have a bad word to say about her former castmates, she remembered being purposefully separated from and pitted against her fellow women costars by Jacobs.
"The first thing I was told by Michael Jacobs, when I first started the show, was that Danielle was going to hate me," Ward revealed. "So I think that always planted a seed in my head too, that was always going to be like that. And she did not hate me on the show; she treated me very nicely.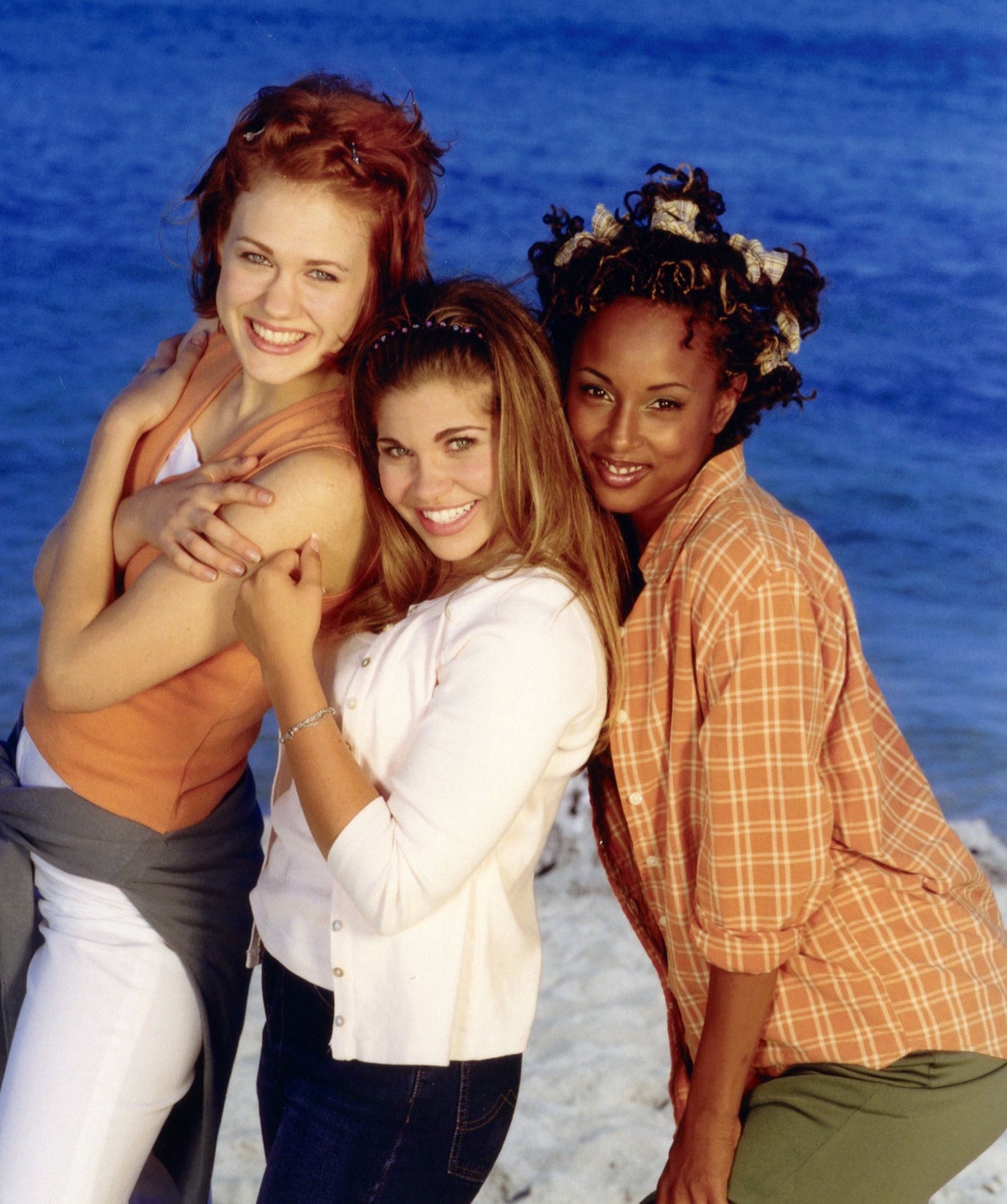 "It was so weird, the boys were always together. … I definitely think Michael wanted us to be separated and his," she added. "Danielle was a golden, virginal child that he raised up and he could write all her stories and he was crafting her life. It was his dream to have a daughter where he could craft her life. Then I was the sexier one that came in and they could have fun with me and I could do all sorts of things.
"We were separated," Ward reiterated. "It was a weird thing. I don't know at the time if we even consciously knew that, but looking back, we were absolutely put in these little glass cases apart, and it wasn't encouraged that we would be friends. And the guys were all friends all the time; the guys were OK to be friends with us, but he wanted us in our little compartments."
Giving Jacobs the benefit of the doubt, Ward matter-of-factly added: "I don't even know if he purposely set out to do that; it was just how it was. He wanted it like that so he made it like that. He just liked us apart."
And with that in mind, it is almost unsurprising that Jacobs took Ward's shift into the porn industry as a "personal slight" against him. In her memoir, Ward expressed her belief that the reason she wasn't asked to make an appearance in Boy Meets World's sequel series, Girl Meets World, in 2014 was because of the sexy photos that she was posting online at the time.
While she hadn't even made the transition into the adult film industry at this point, Ward ended up being the only cast member from the original series who didn't feature in the spinoff, even though she visited the set ahead of its pilot. And while she had a close offscreen relationship with Jacobs that lasted several years after their working relationship ended in 2000, Ward hasn't spoken to him since that set visit nine years ago.
"I really wasn't in porn back then; I was just doing sexier photos," Ward said of the Girl Meets World time period. "I was like, I'm not going to try and live as Rachel McGuire for the rest of my life, because when Girl Meets World came back, there was a lot of renewed interest in the cast, and Michael wanted us all to be in line with who our characters were. I was like: 'But that's like asking me to live in high school for the rest of my life…' It was a great time back then, but I don't want to be there forever and ever and ever and not be able to do anything else.
"And I really think [Jacobs] did take that as a personal slight, which is kind of weird to me," Ward went on. "It's weird he took it worse than my own father. My dad was so good and open-minded, but I think Michael wanted us all to just stay in this box of his ideal.
"When I didn't go back to Girl Meets World, that was it," she said, with a slight hint of sadness. "And I knew that was a personal slight to me for breaking away from what he considered the mold of the show. … But I don't know why so many people in the audience would have been offended by my bikini."
While turning to the adult entertainment industry forced Ward to close the door on her Disney sitcom days for good, it also ended up being the best thing that could have happened for her.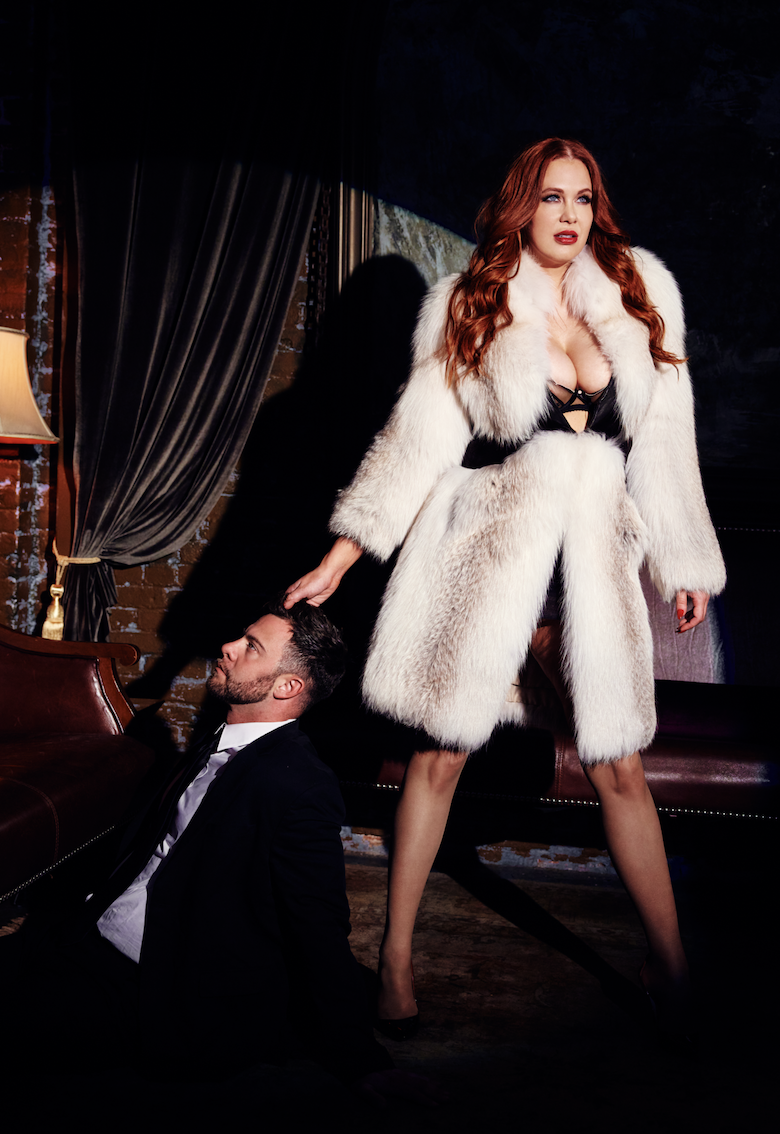 In Rated X, Ward recalls trying to bury the more sexual part of herself for decades through fear of what other people might think. Speaking to BuzzFeed News, she added: "For so long, especially in Hollywood, I was told, You need to be a certain way, you need to be nice, you need to please people, you need to be a good girl, walk the straight and narrow, and I felt like things that were inside of me and my truth were a bad thing, or a dirty thing, or something 'other than' or wrong, and so I kept trying to hide it."
And this is what makes her eventual decision to finally take the plunge — with the unwavering support of her husband — all the more inspiring, and Ward hopes that her story will encourage others to live their truth.
"My story was porn, and it's more of a salacious story, it's not a story for everyone," she began. "But people have been told 'no' about things that they wanted to do, or somebody that they wanted to be, or their truth. They've been told to hide it. … And I just think this is a real story about 'yes.'
"I hope people can get inspired and can get hope out of it that they can change their lives and make their lives what they want it to be, no matter what other people tell them they're supposed to do or supposed to be," Ward added.
Now Ward runs her own business and shoots online content and livestreams while also starring in professional adult movies. She has enjoyed huge success and won industry awards for her performances. After years of struggling to find work as a "mainstream" actor in Hollywood, she calls the level of control that she finally has over her career "the most freeing thing."
But she also expressed her frustration at the "misogynistic narrative" that women in the adult entertainment industry have settled for their jobs because their first choices didn't work out, and said with total confidence that she wouldn't turn her back on adult entertainment even if she was guaranteed acting work elsewhere.
"I know so many women in porn who love what they do," she said. "They're very sexual people, they love performing. … I found a lot of people find a safe haven in porn where they find a group of people who are accepting of them.
"I thought for a long time, my truth would be shameful to other people," she added. "But once I started really saying, OK, this is who I am, I don't care anymore, if you don't like it fine but here's who I am, I really started gaining more of a following, I started gaining more respect from people. And I started really being able to feel like I took control of my life and my business and everything.
"It's such an empowering feeling, to tell yourself 'yes.' And to say, I don't care what other people think of me, I am going to live my truth," Ward concluded. "Because, at the end of the day, if you can't do that, who are you really?"
Maitland Ward is an adult film actor with Deeper, which is part of the Vixen Media Group. Her memoir, Rated X, and her new adult movie Drift are out now.