This article discusses sexual assault.
Last week, Danny Masterson was sentenced to 30 years to life in prison for raping two women in the early 2000s.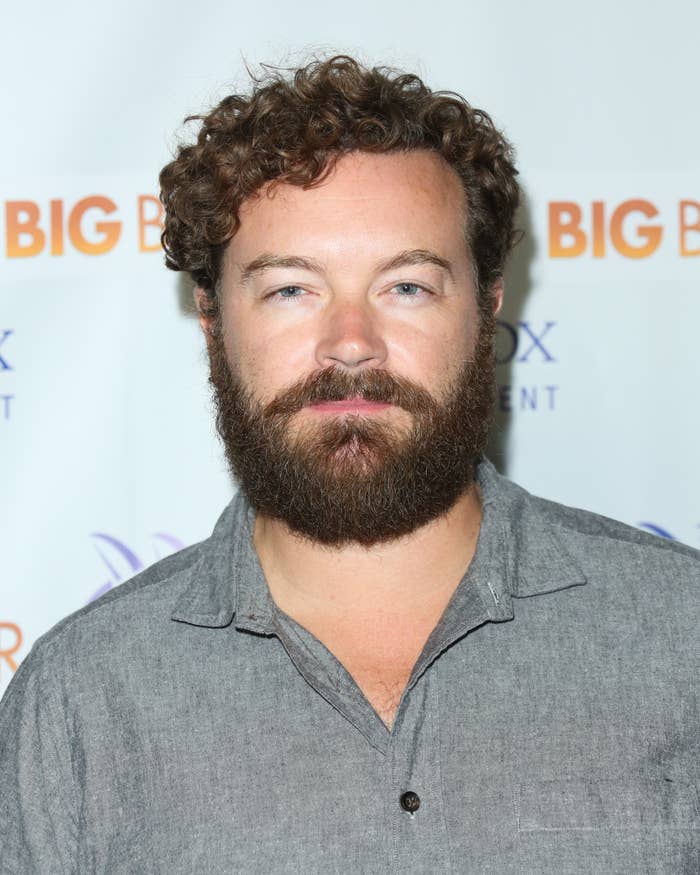 In May, Danny was found guilty of drugging the women before raping them at the height of his That '70s Show fame.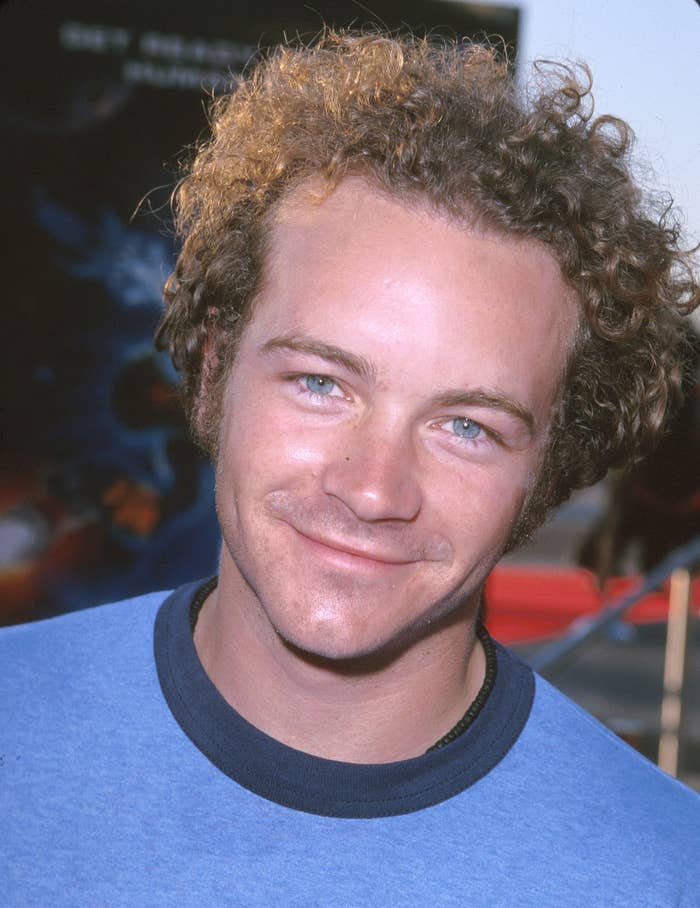 And just days after his sentencing, it was revealed that the judge involved in the case had received over 50 letters asking for leniency. Two of these letters came from Ashton Kutcher and Mila Kunis, and they surfaced online on Friday.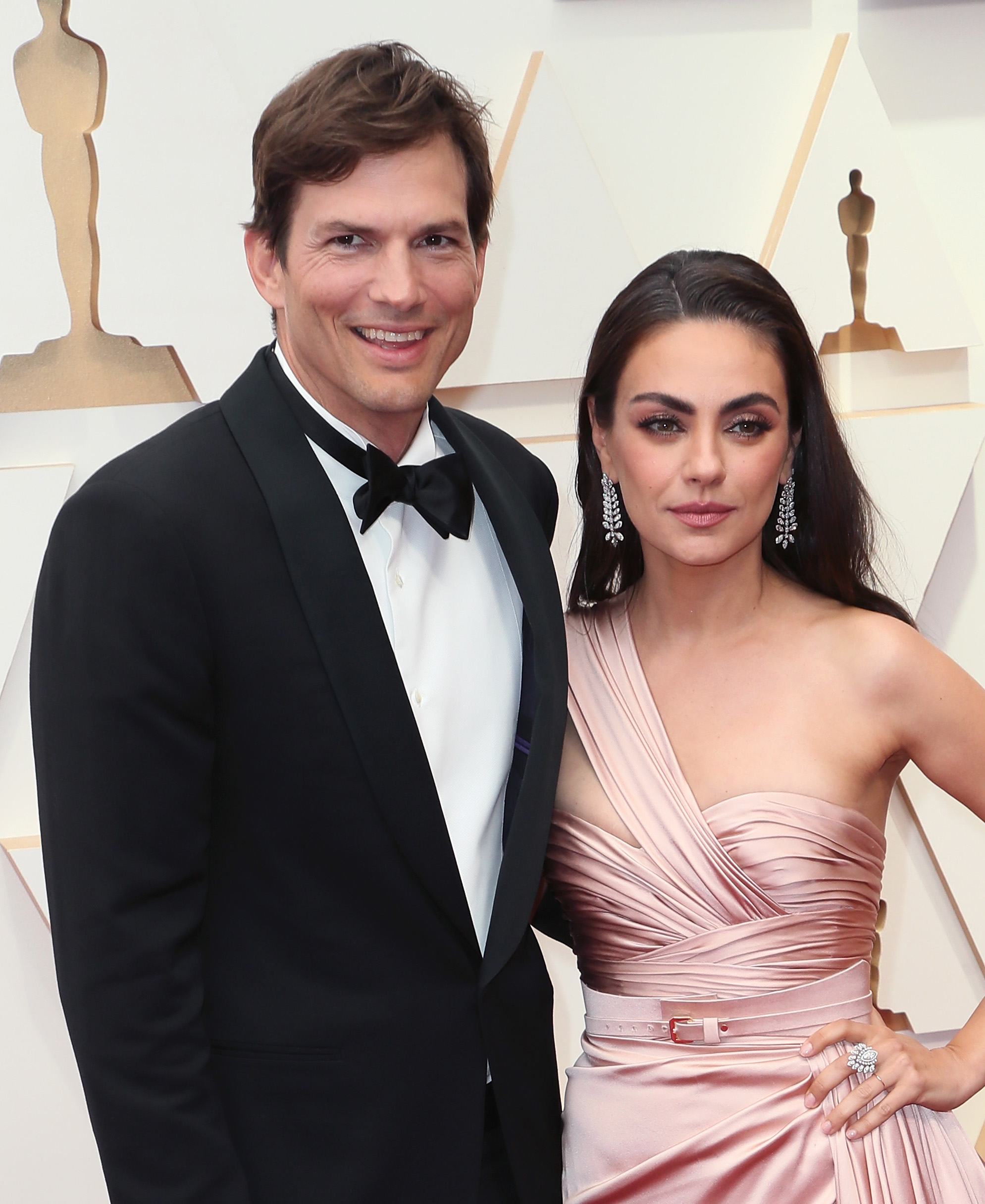 Ashton and Mila got married in 2015 after meeting on That '70s Show in 2000, where they also formed a close friendship with Danny.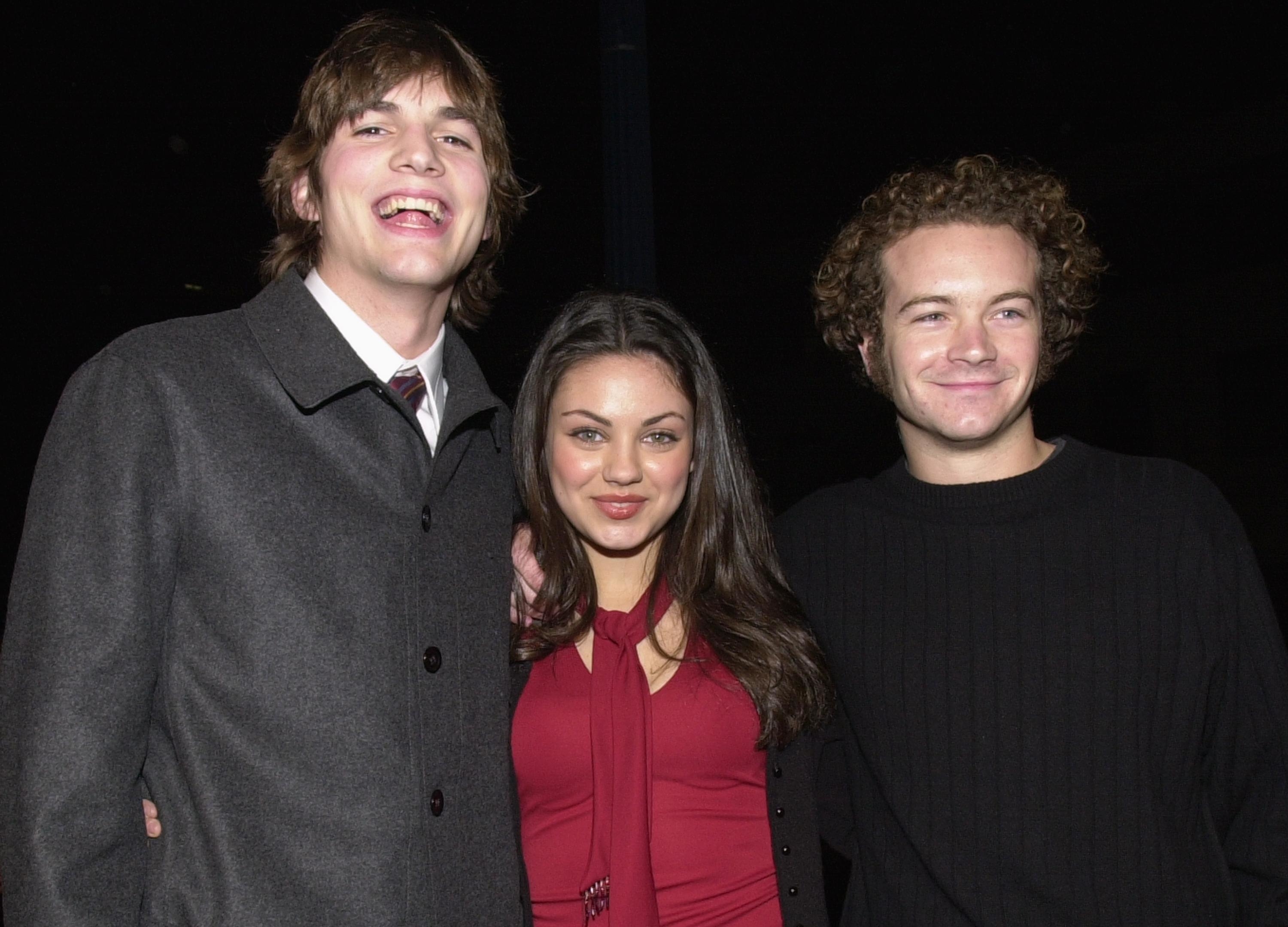 In his letter, Ashton called his former costar a "role model," and said that he does not believe that his long-time friend "is an ongoing harm to society."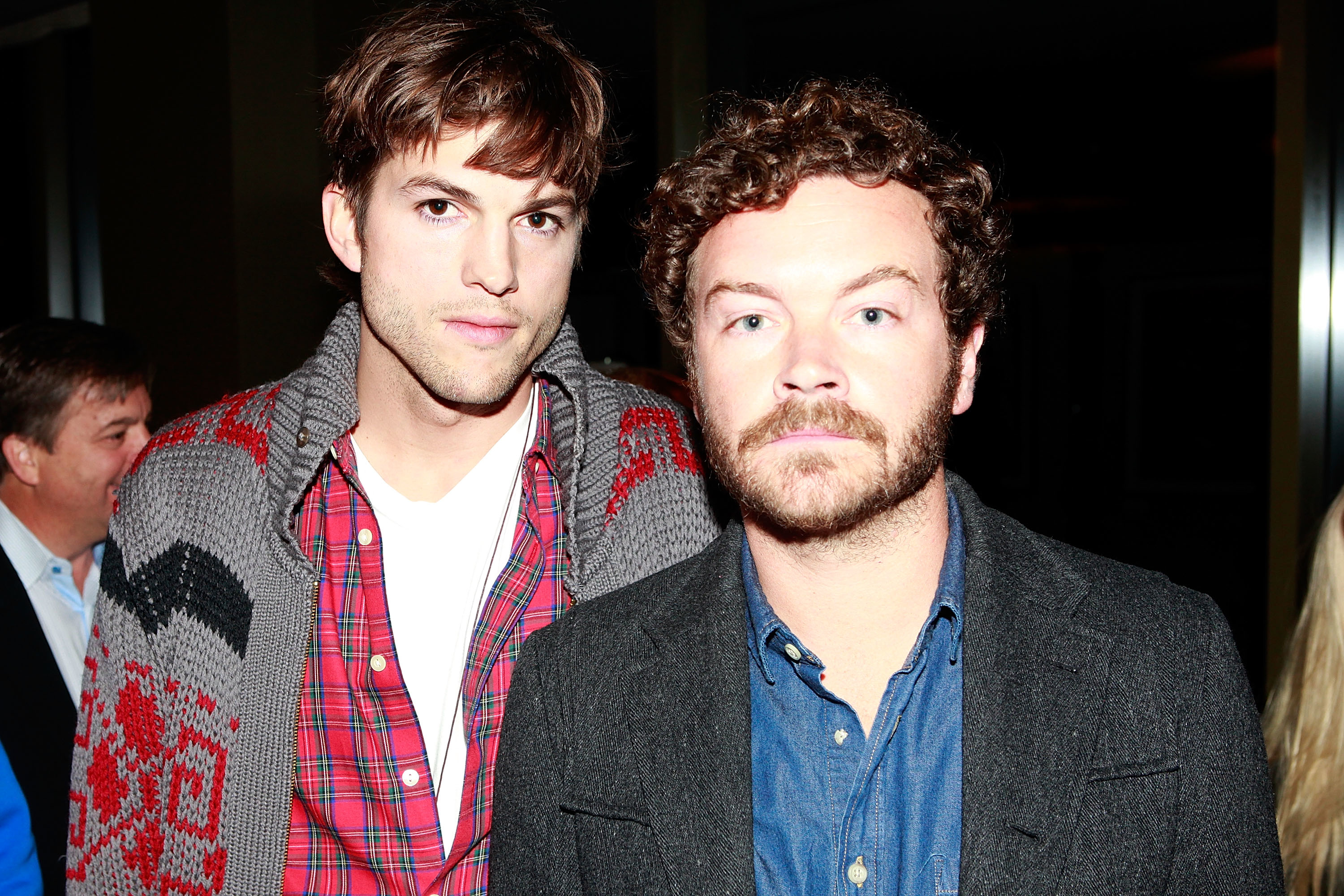 Ultimately asking the judge to consider a lesser sentence for Danny, Ashton said that Danny's daughter being "raised without a present father would [be] a tertiary injustice in and of itself."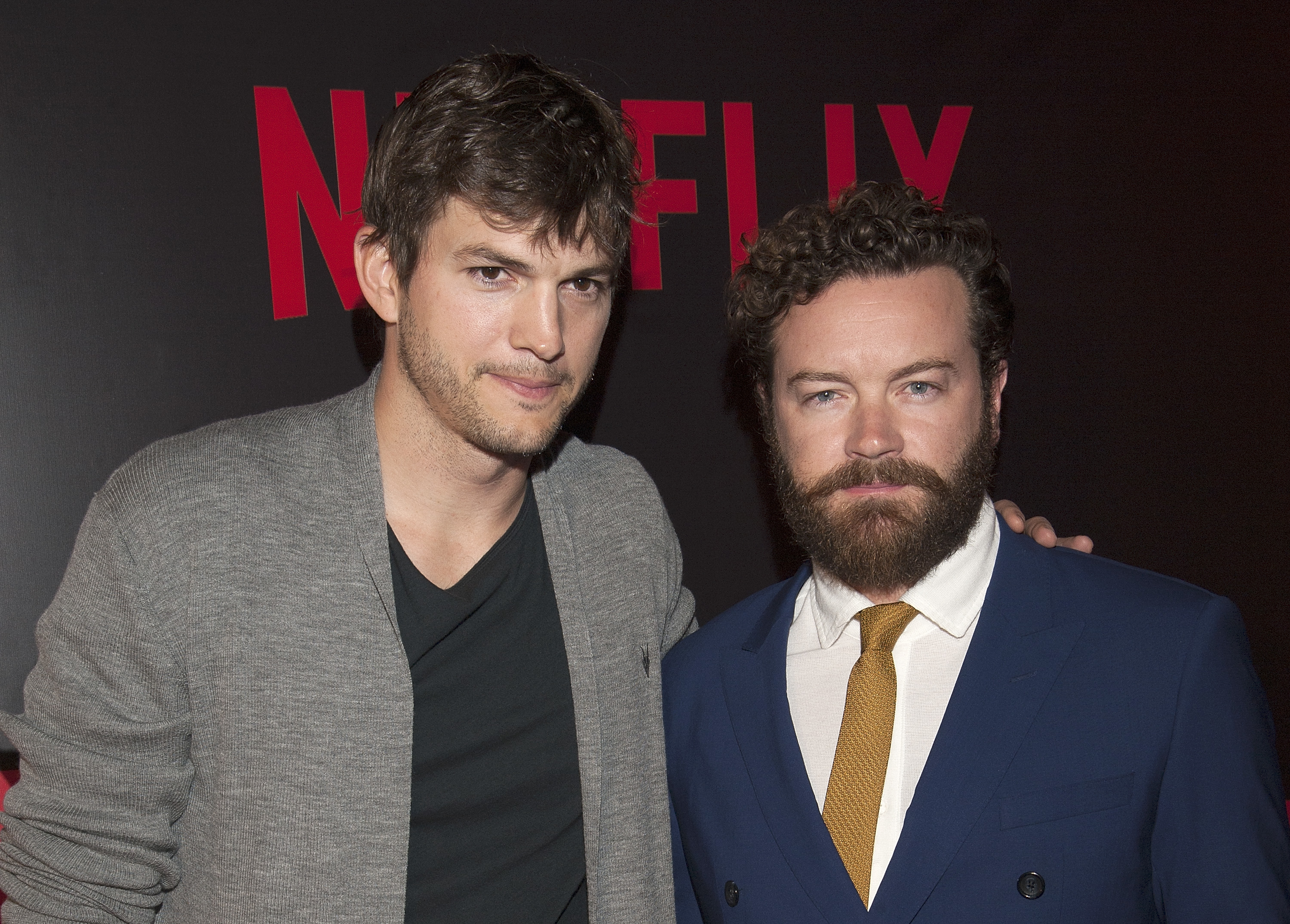 Meanwhile, Mila wrote: "I wholeheartedly vouch for Danny Masterson's exceptional character and the tremendous positive influence he has had on me and the people around him." She added: "His dedication to leading a drug-free life and the genuine care he extends to others make him an outstanding role model and friend."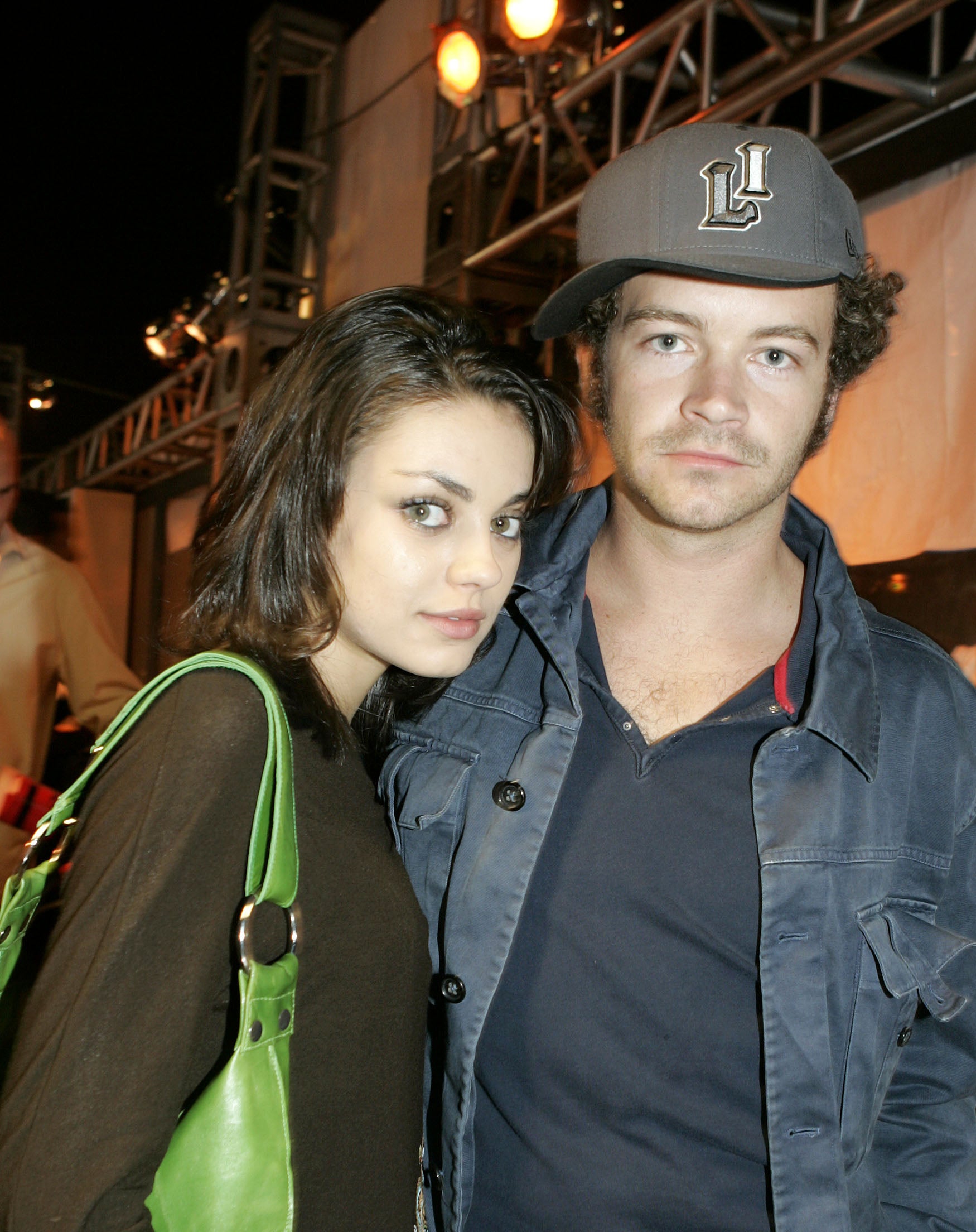 Hours after the backlash began, Ashton posted a video of himself and Mila apologizing to his Instagram account. In the clip, the pair appeared somber as they insisted that they truly "support victims."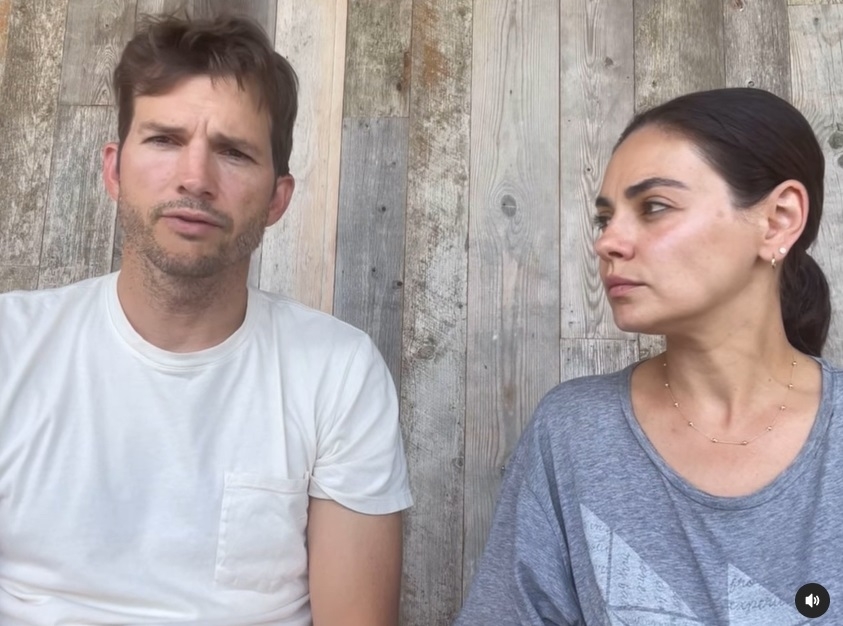 Ashton said that Danny's family asked them to write the letters and that they were meant to "represent the person that we knew for 25 years." He also noted that the letters "were intended for the judge to read and not to undermine the testimony of the victims or retraumatize them in any way."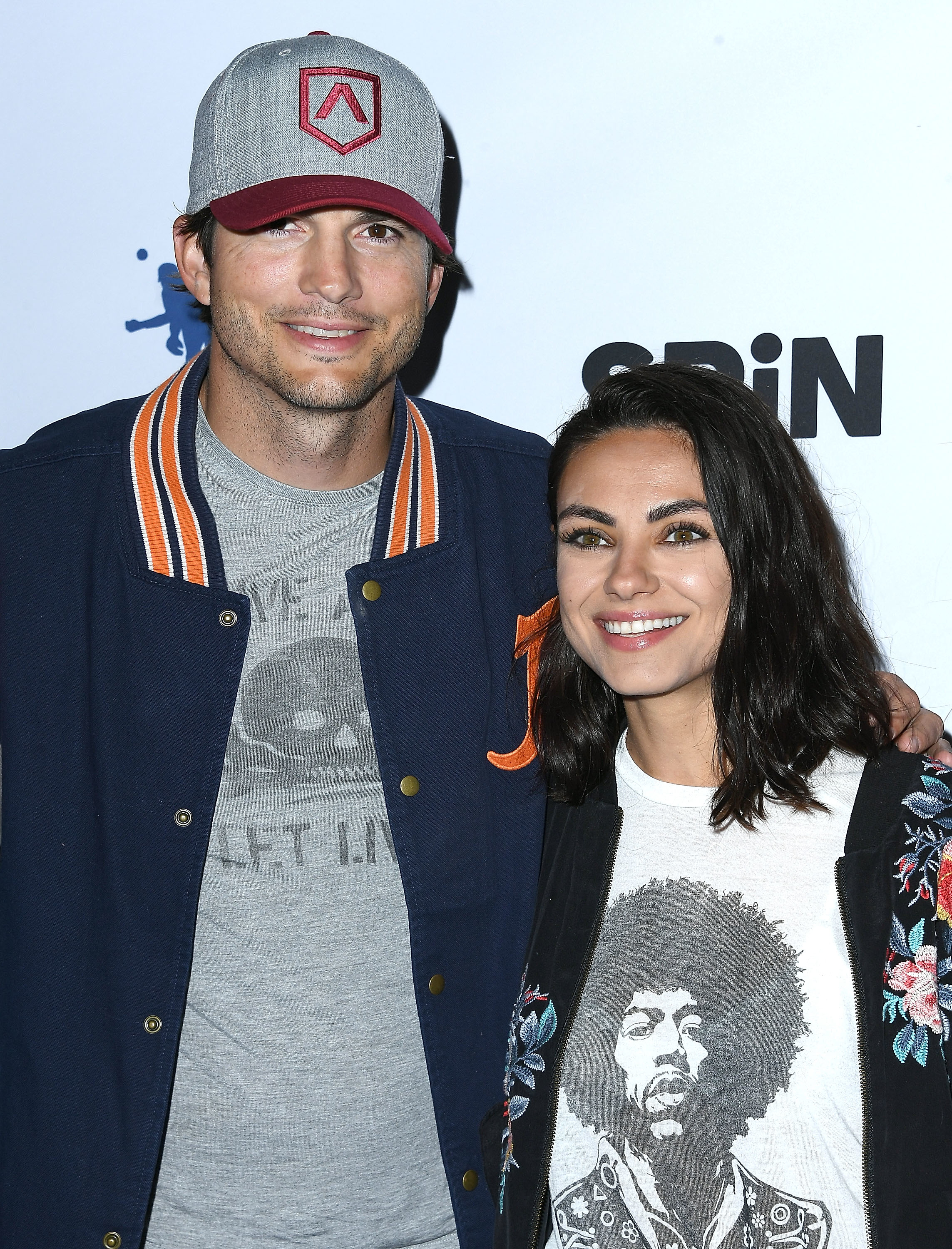 Mila added that their hearts go out "to every single person who's ever been a victim of sexual assault, sexual abuse, or rape."
The whole situation inspired some to look back at Ashton and Mila's careers, and many have been left uncomfortable by what has been unearthed.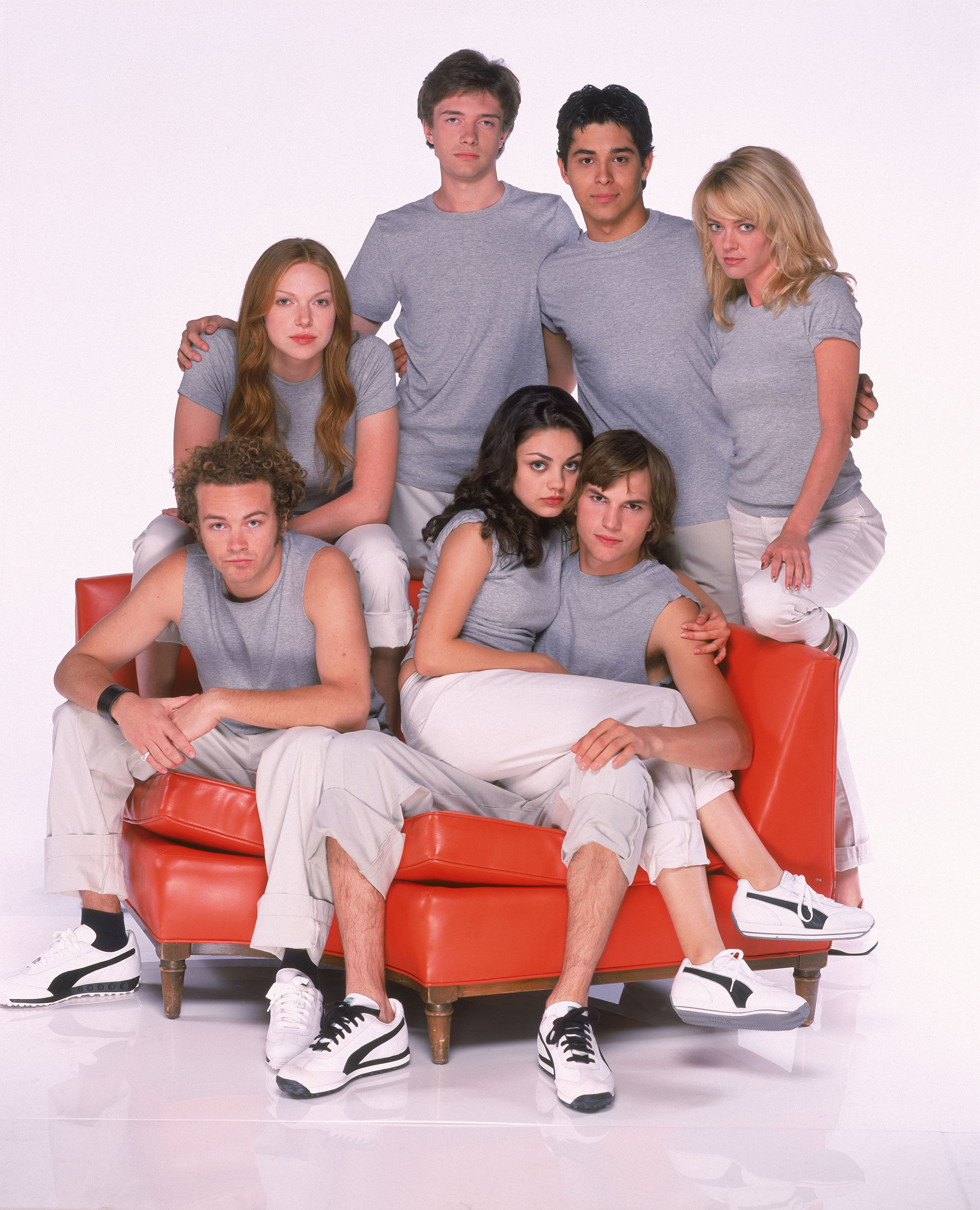 In case you didn't know, last year Mila confirmed that she had lied about her age to secure the role of Jackie on That '70s Show. Mila was just 14 years old at the time, but told the show's creators that she was 18 so that she could audition.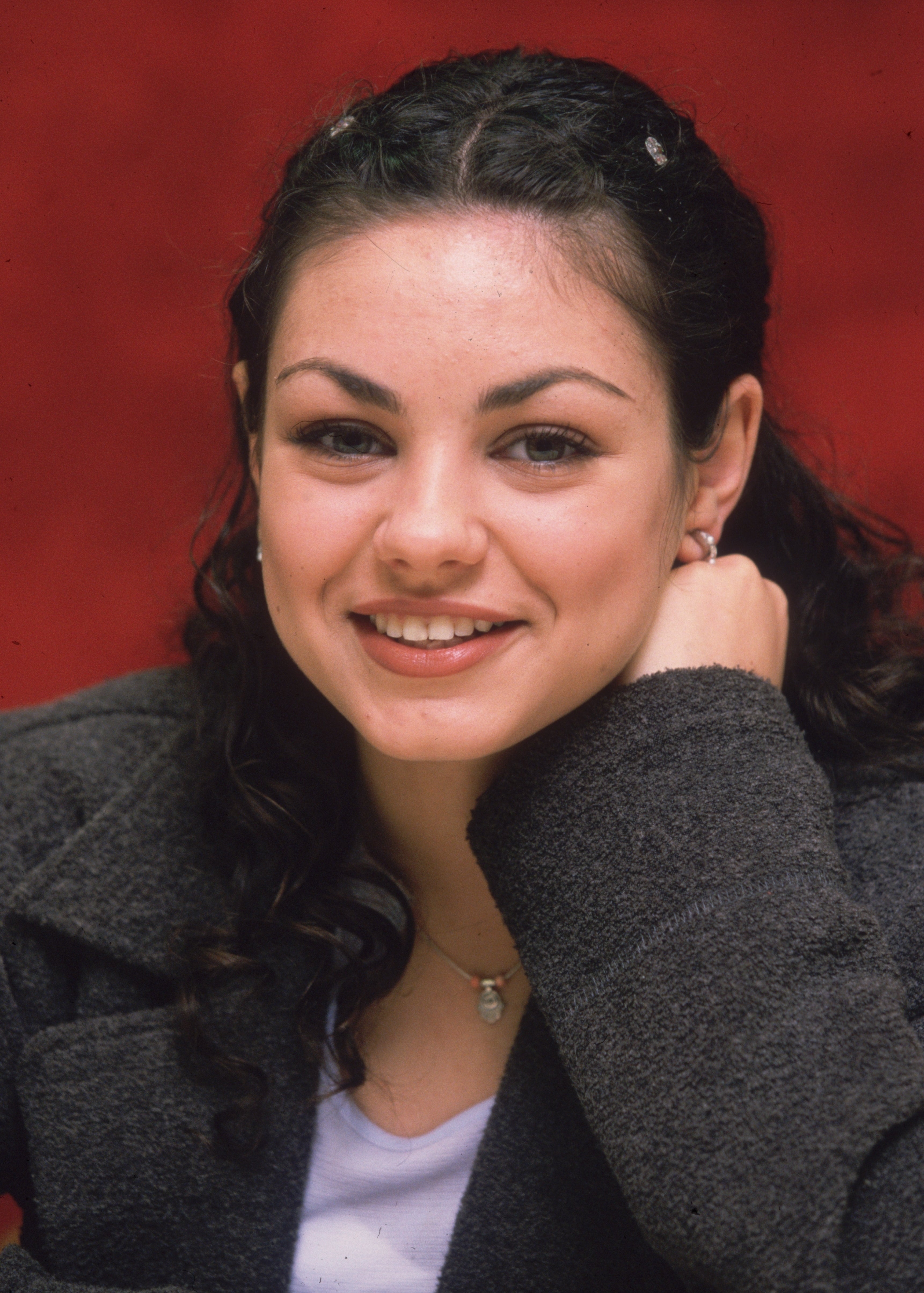 "It was in the heyday of older kids playing younger kids, and I was actually of the age of the character," Mila told Vanity Fair, going on to reveal that she did come clean before she was formally offered the role.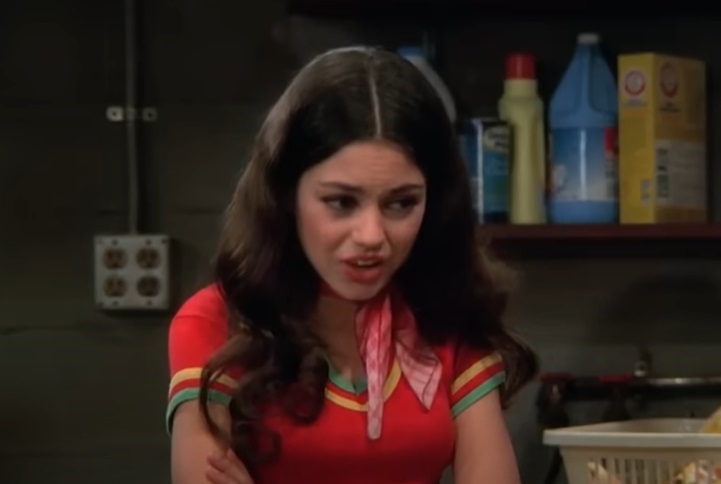 "I went to what was then a producer's network call, you have to sign a contract before you get the job, and in my contract I had to put an asterisk for 'studio teacher,'" she explained. "They were like, 'What do you mean?' And I was like, 'Oh PS: I'm 14.' But at that point if you talk to the creators, they were like, 'We loved you at that point so what did we care?'"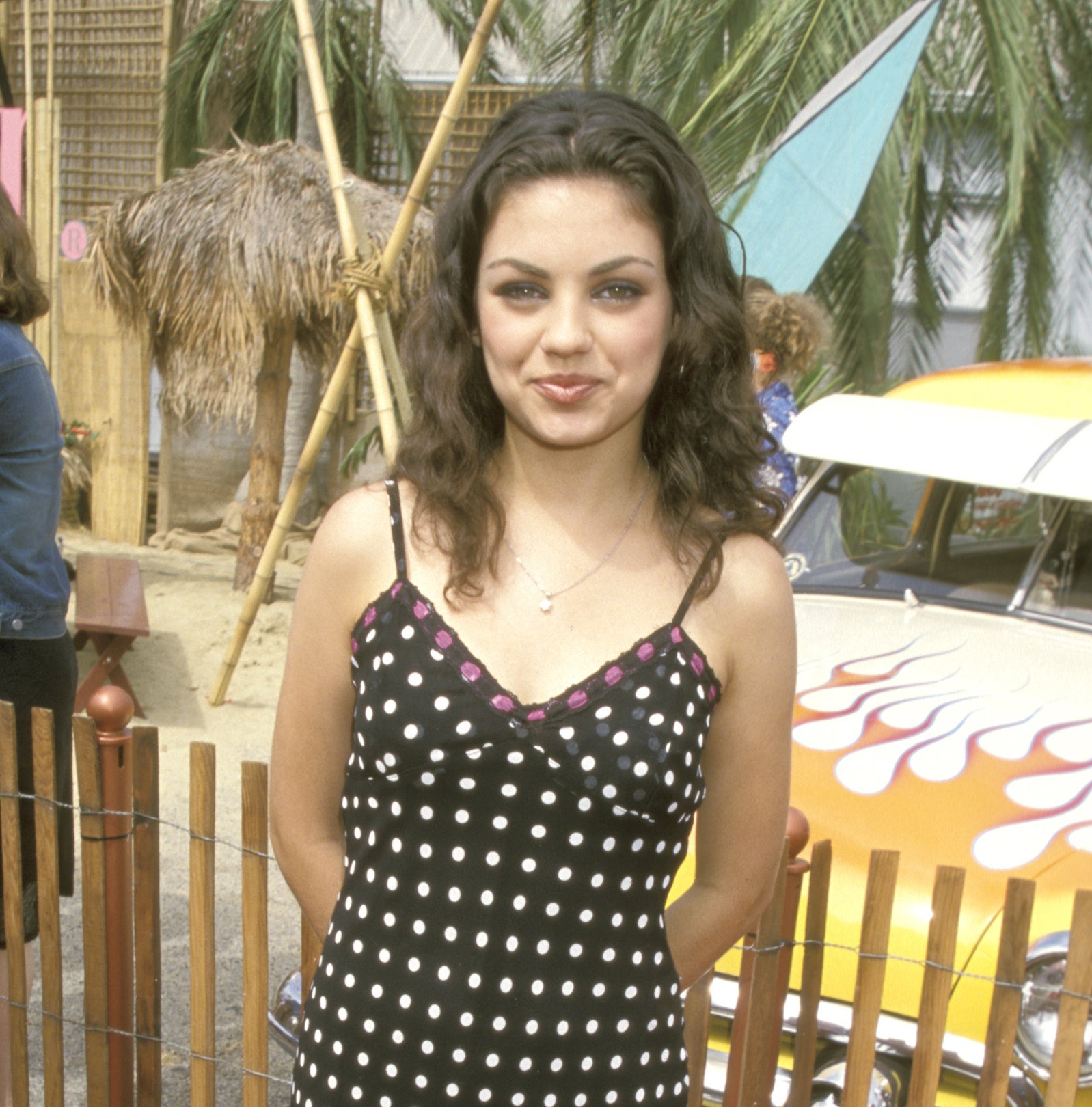 By the time that filming rolled around, all of the cast and crew were aware that Mila was only 14 years old — and a series of newly-resurfaced clips have called into question the way that she was treated in spite of this.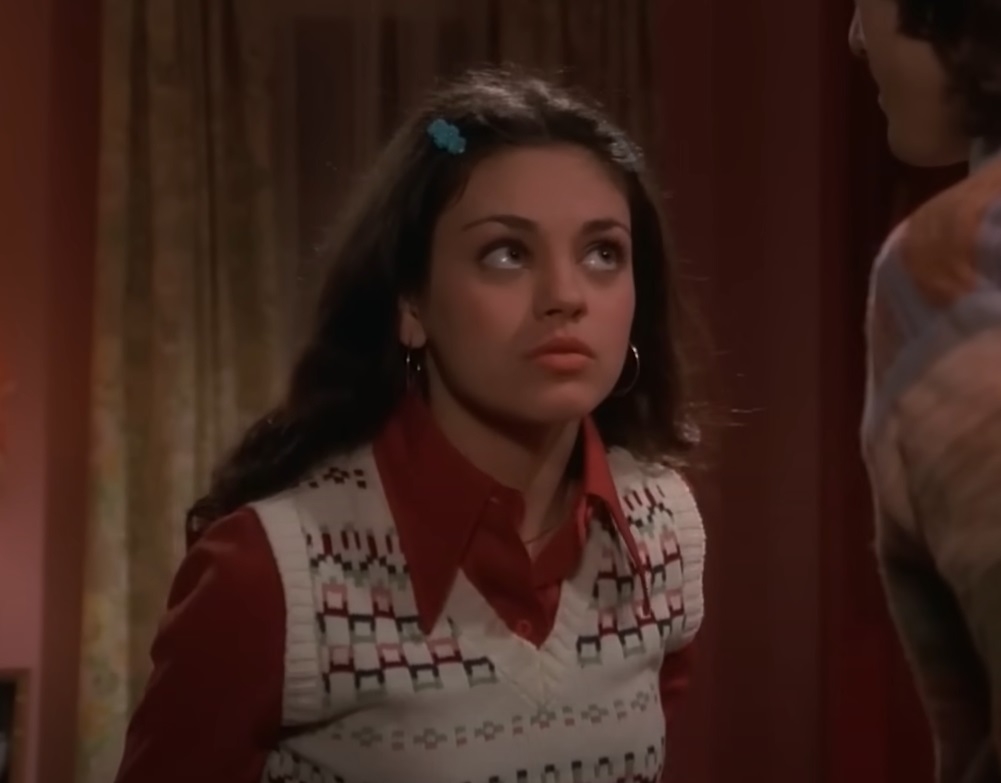 Twitter user @koliikat created a thread of all of the most questionable moments between Mila and her That '70s Show costars, including Ashton who played her onscreen boyfriend while five years her senior.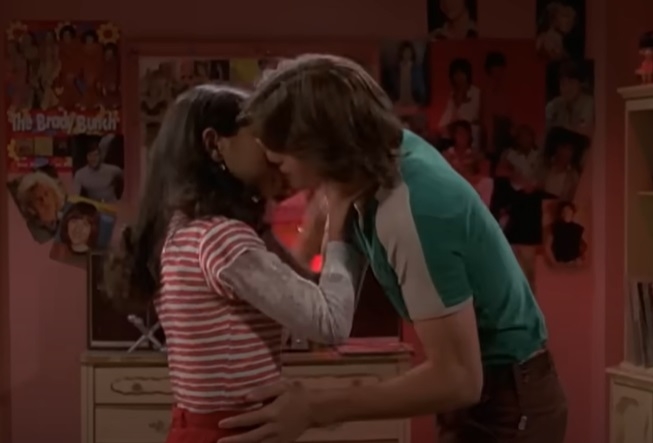 In a joint 2002 appearance on The Rosie O'Donnell Show, Mila reveals that Danny had bet Ashton to French kiss her during their first onscreen kiss when she was a minor.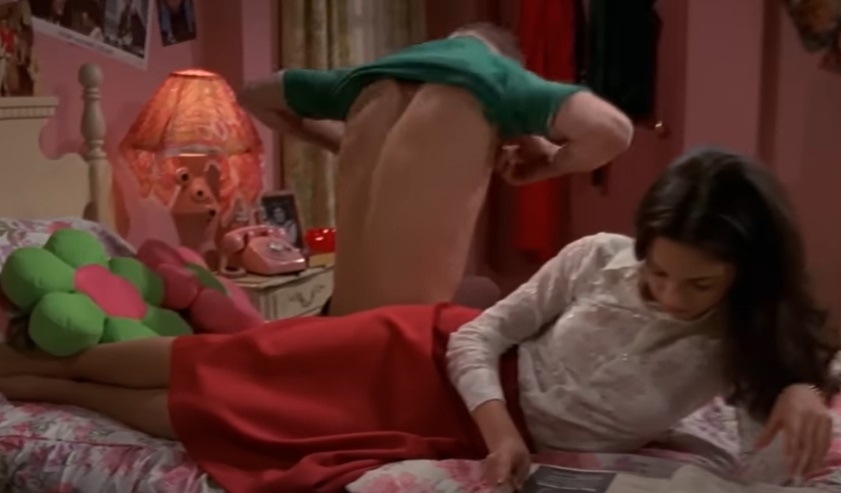 "She was 14 when we started the show," Ashton begins the interview. "I was, like, 19, and they're like: 'Alright, you guys are going to be making out in this scene.'"
Mila then confirms that she hadn't kissed a boy before, making Ashton her "first kiss ever," and then says: "Tell them about the bet you made with Danny about our first kiss."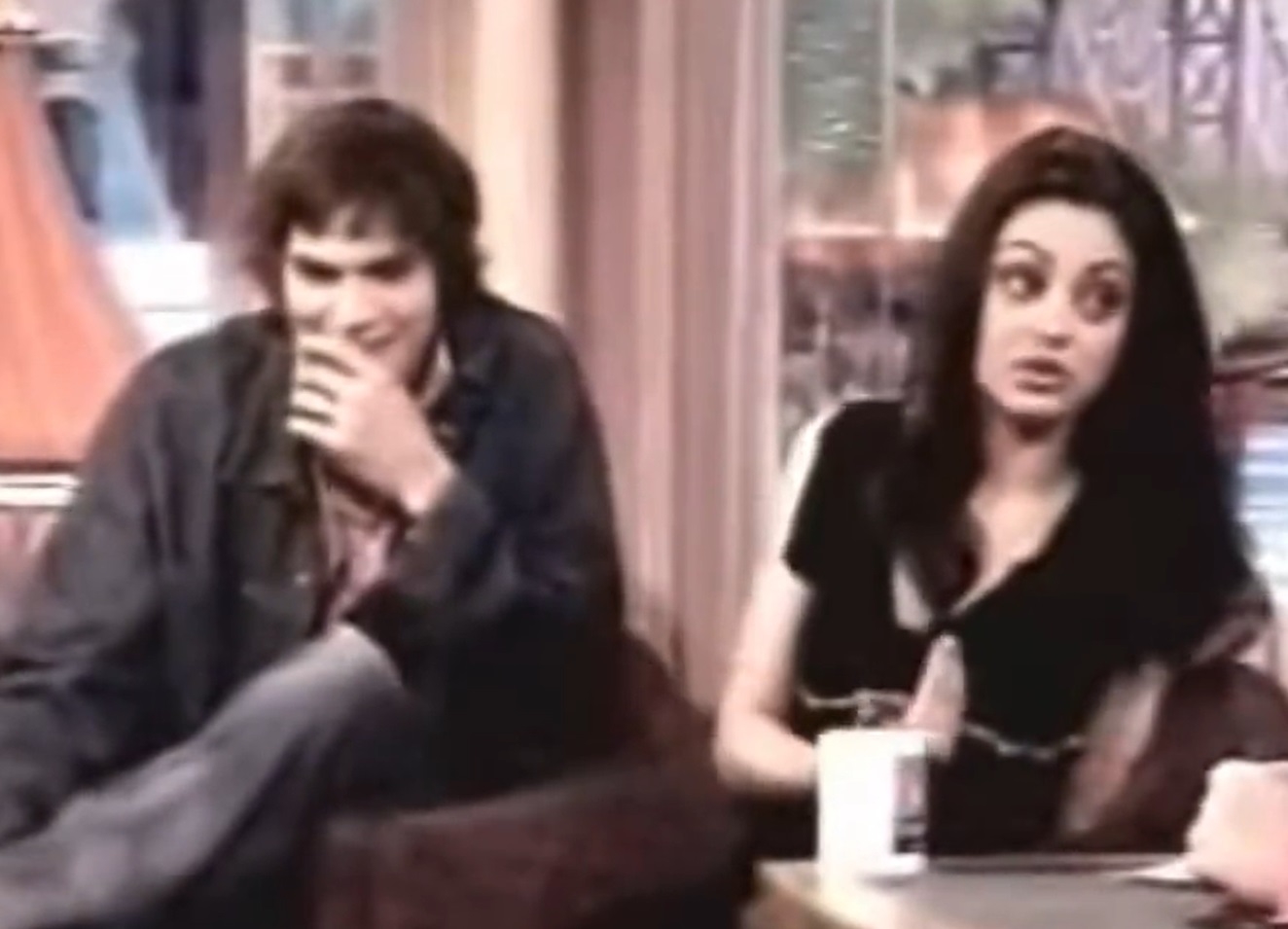 As Ashton tries to insist that it wasn't their first kiss, Mila interrupts and tells Rosie: "I've never kissed a guy, Ashton's attractive, and I was a 14-year-old little girl, and I was extremely scared for my life. He was very nice about it, he was like: 'No, don't worry.'"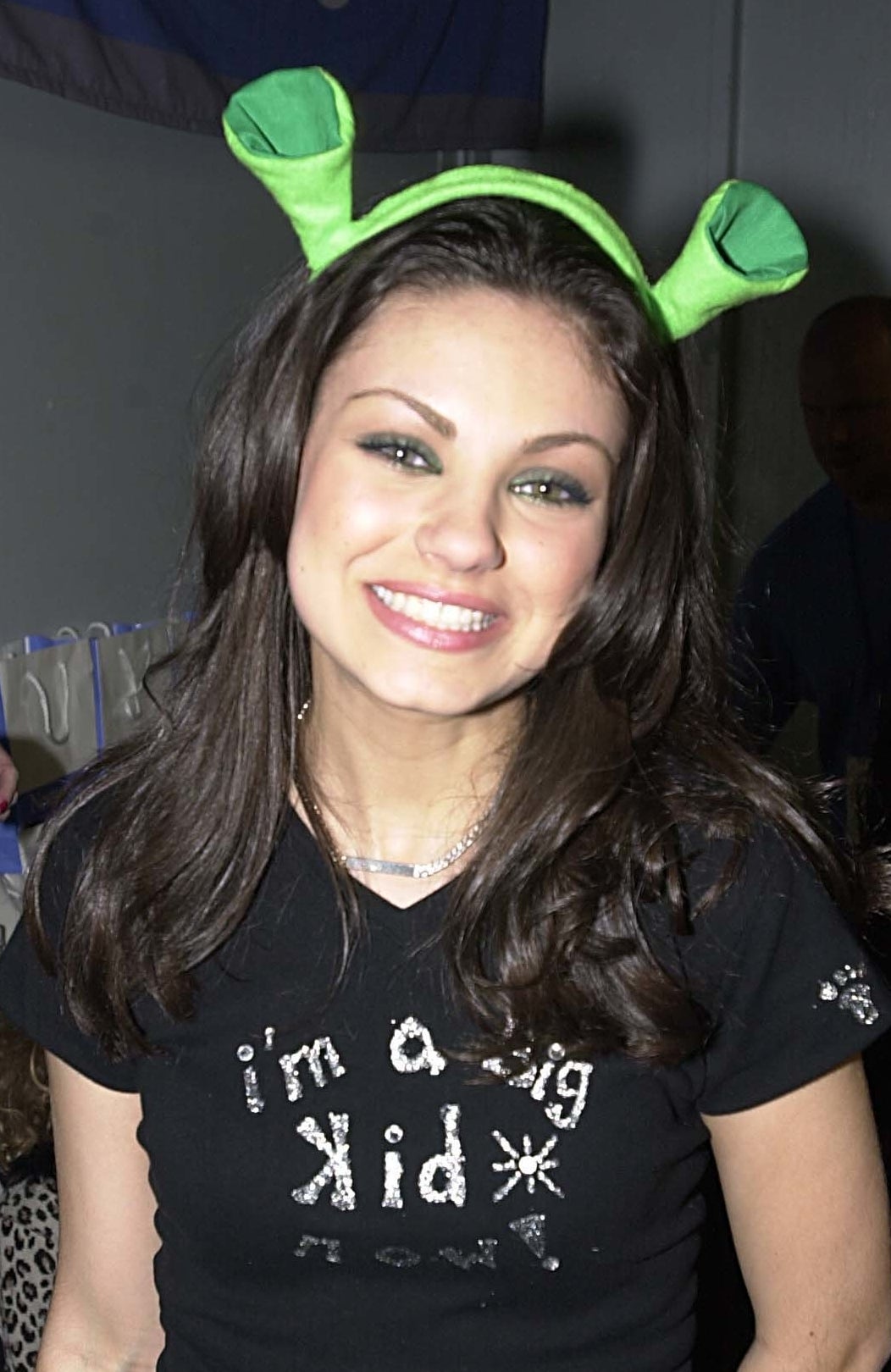 "Then Danny goes to him: 'Dude, I'll give you $10 if you French kiss her,'" she reveals.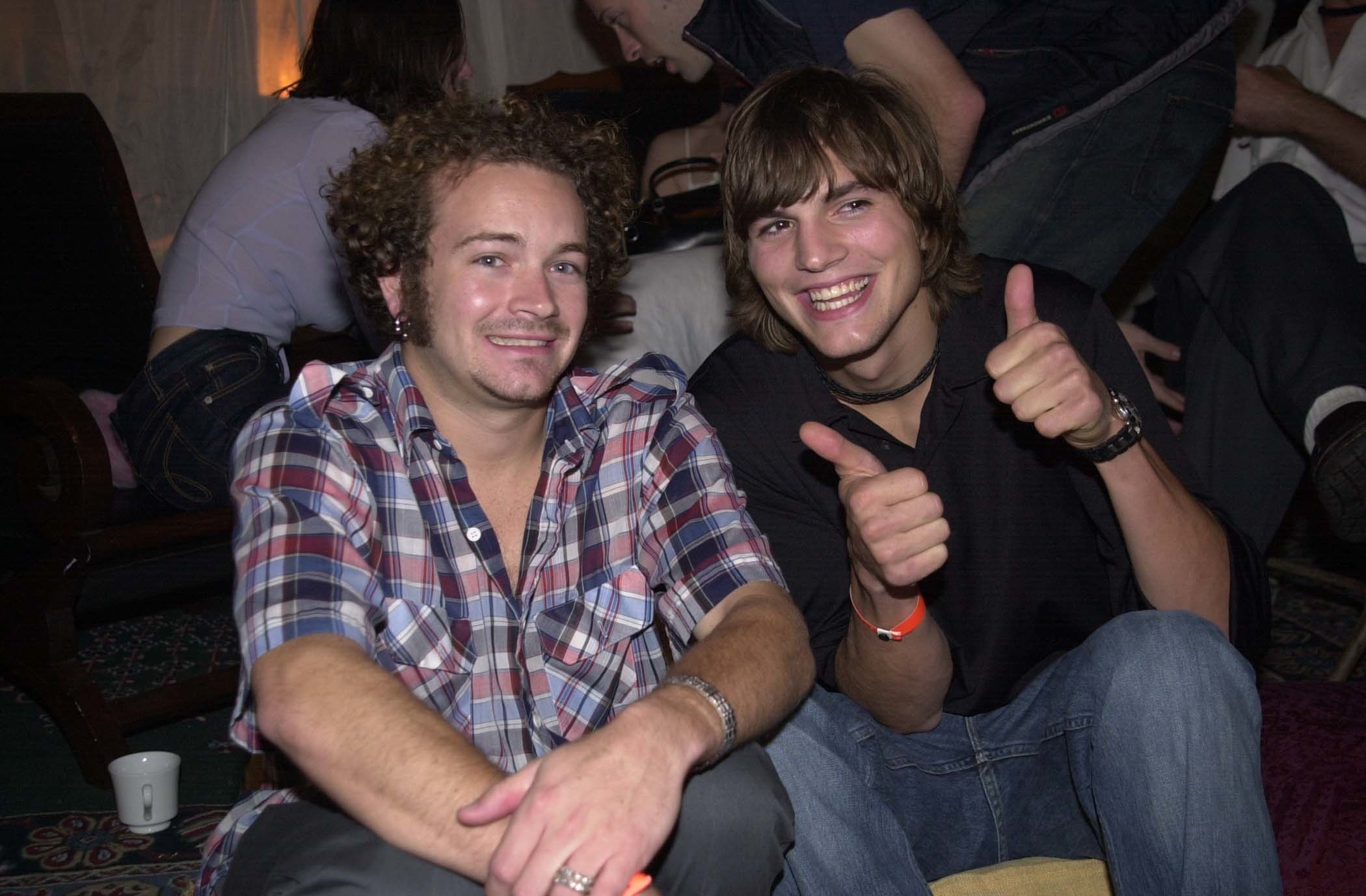 As Ashton argues that he did French kiss her, and insists that it was actually a $20 bet, Mila says that she "never let him" put his tongue in her mouth. She adds: "I think he tried, but I kept my mouth so tight."
Changing the story, Ashton then tries to claim that Mila was actually 15 at this point, insisting: "You had turned 15 by then! It's a big difference, that one year makes the whole world change."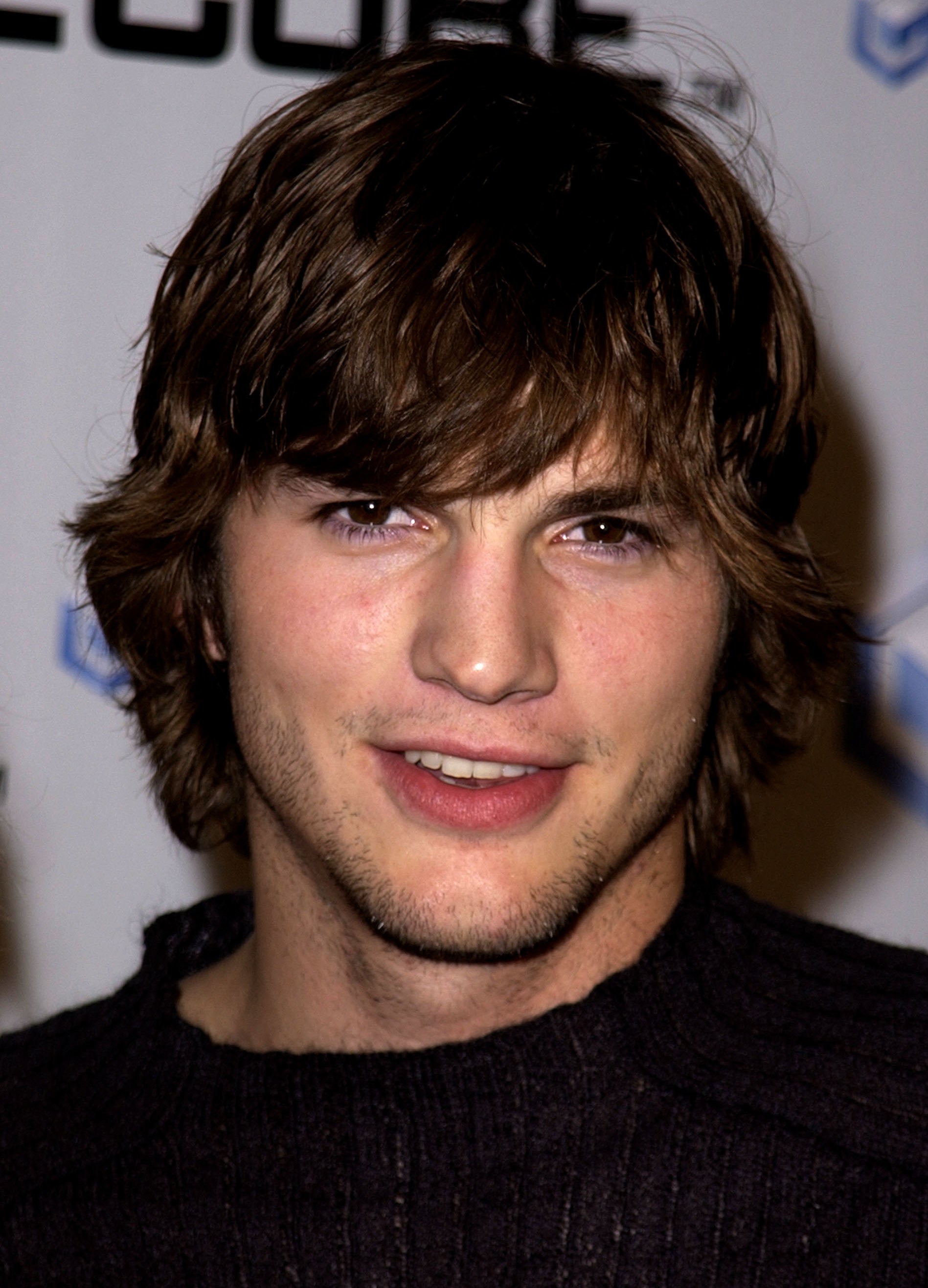 In another clip, which was a promo for the show, Mila begins the video before Ashton reveals that she is actually sitting on his lap. He then says that the only reason he agreed to do the promo is "because Josh told me Mila would sit on my lap if I did."
But the buck doesn't stop with Ashton. As Mila complains about her dated wardrobe in a behind-the-scenes video for the series, Danny — who was in his 20s at the time — tells the teen: "But you look really hot in it."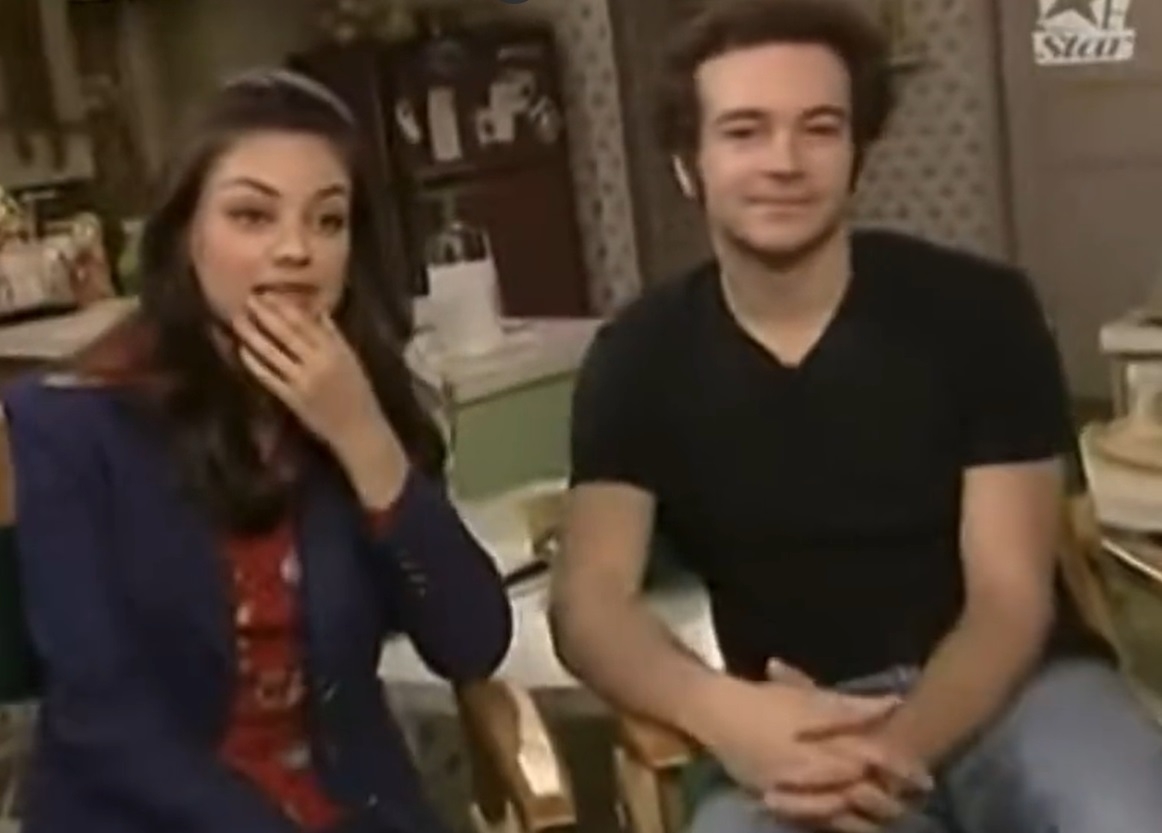 And in what appears to be a blooper from filming, Wilmer Valderrama enters a scene with both Mila and Danny's characters and makes an incredibly crude joke. Referring to Mila, he says to Danny: "Now should I start and you watch... What's going on here? What do you want to do?"
Finally, in an interview from when Mila was 19 years old, she claims the That '70s Show's writers had turned Jackie into a "whore," and that she'd had to kiss almost every one of her male costars.
"I'm the only one who has kissed every single guy in the show except Topher," she goes on. "I've kissed the Mastersons, I've kissed everybody."
"It's so wrong, isn't it?" the host replies. Mila answers: "It is, it's quite wrong."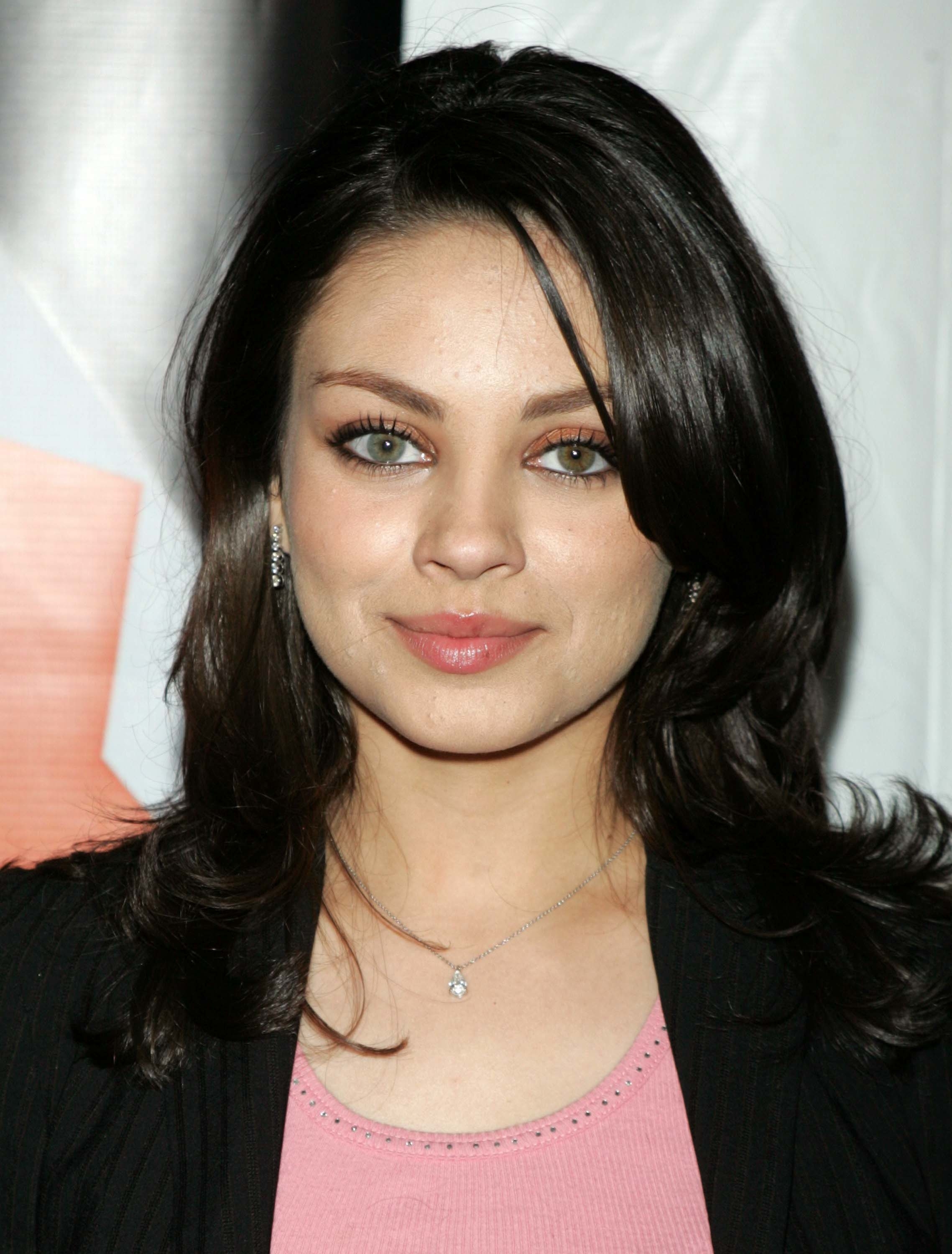 Referencing the writers, she adds: "I don't know what they're thinking; I have no choice but to kiss just every man on the show."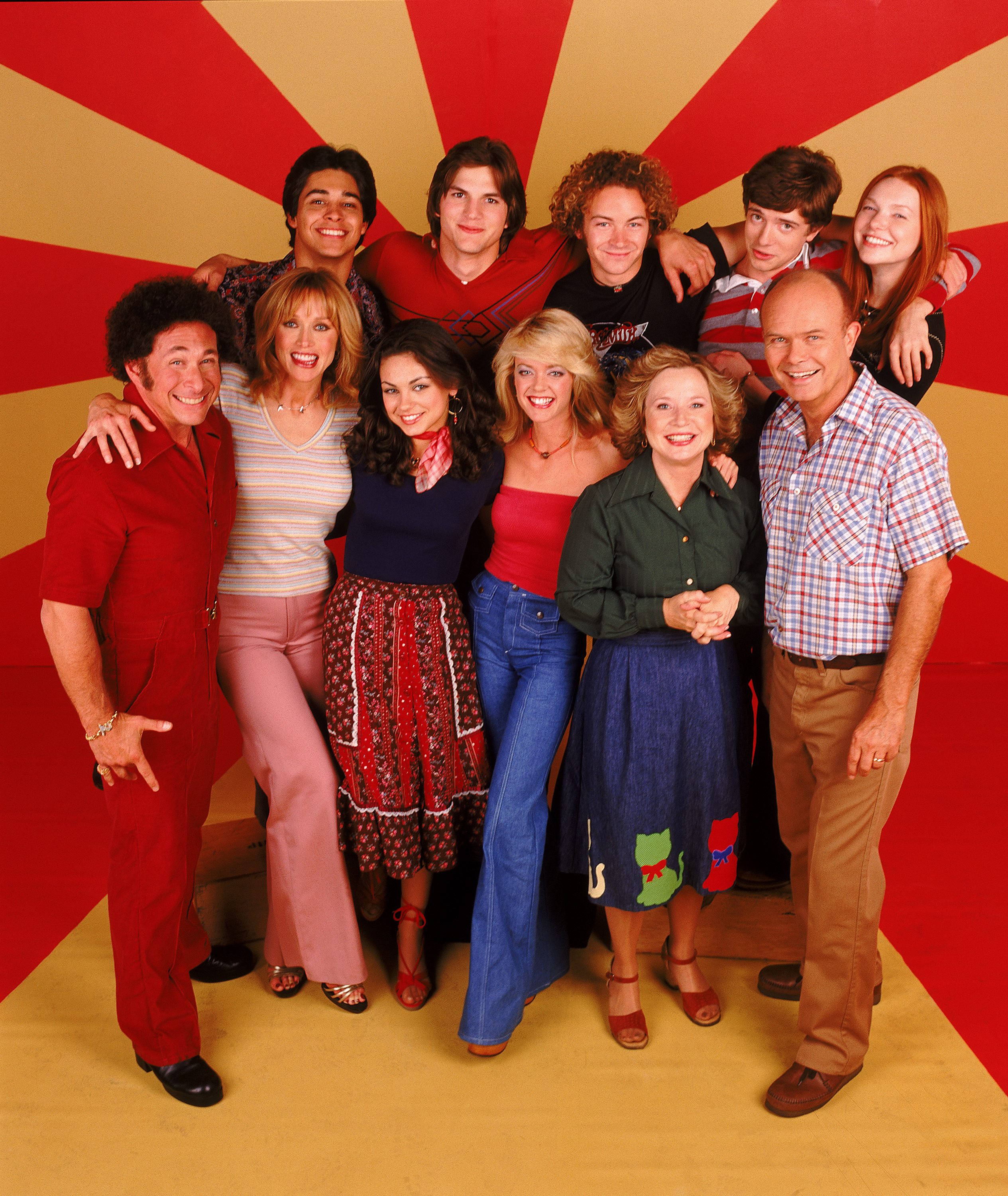 Twitter users have also shared several videos of the That '70s Show cast mentioning how "young" Mila is, confirming that there was no ambiguity about her age on set. Responding to the clips, one person wrote: "The way they treated her on that show makes me so upset."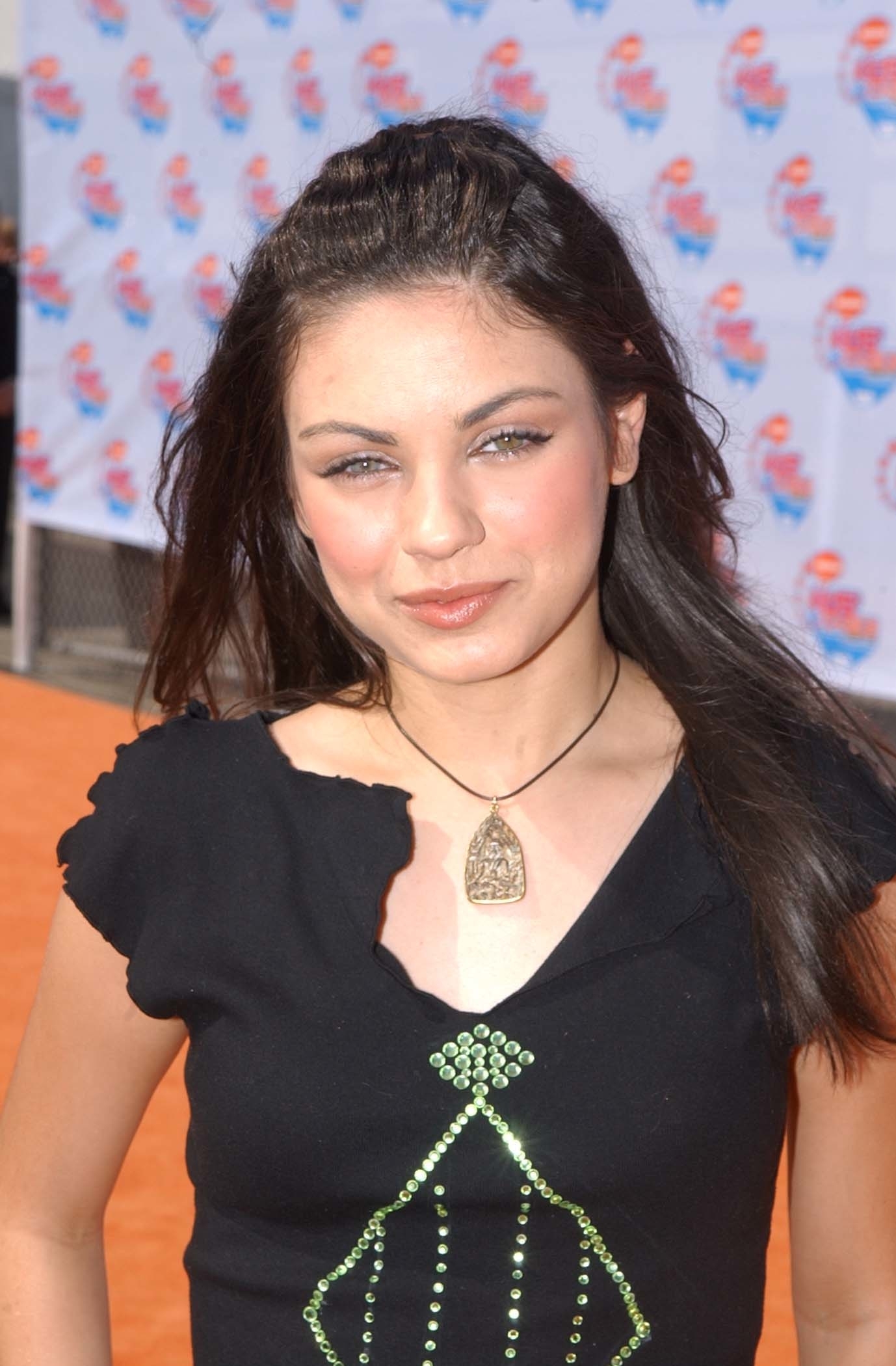 In addition to the way that Mila was treated on That '70s Show, some of Ashton's other work has also come under the spotlight — including a 2003 episode of his TV show Punk'd, which featured Hilary Duff.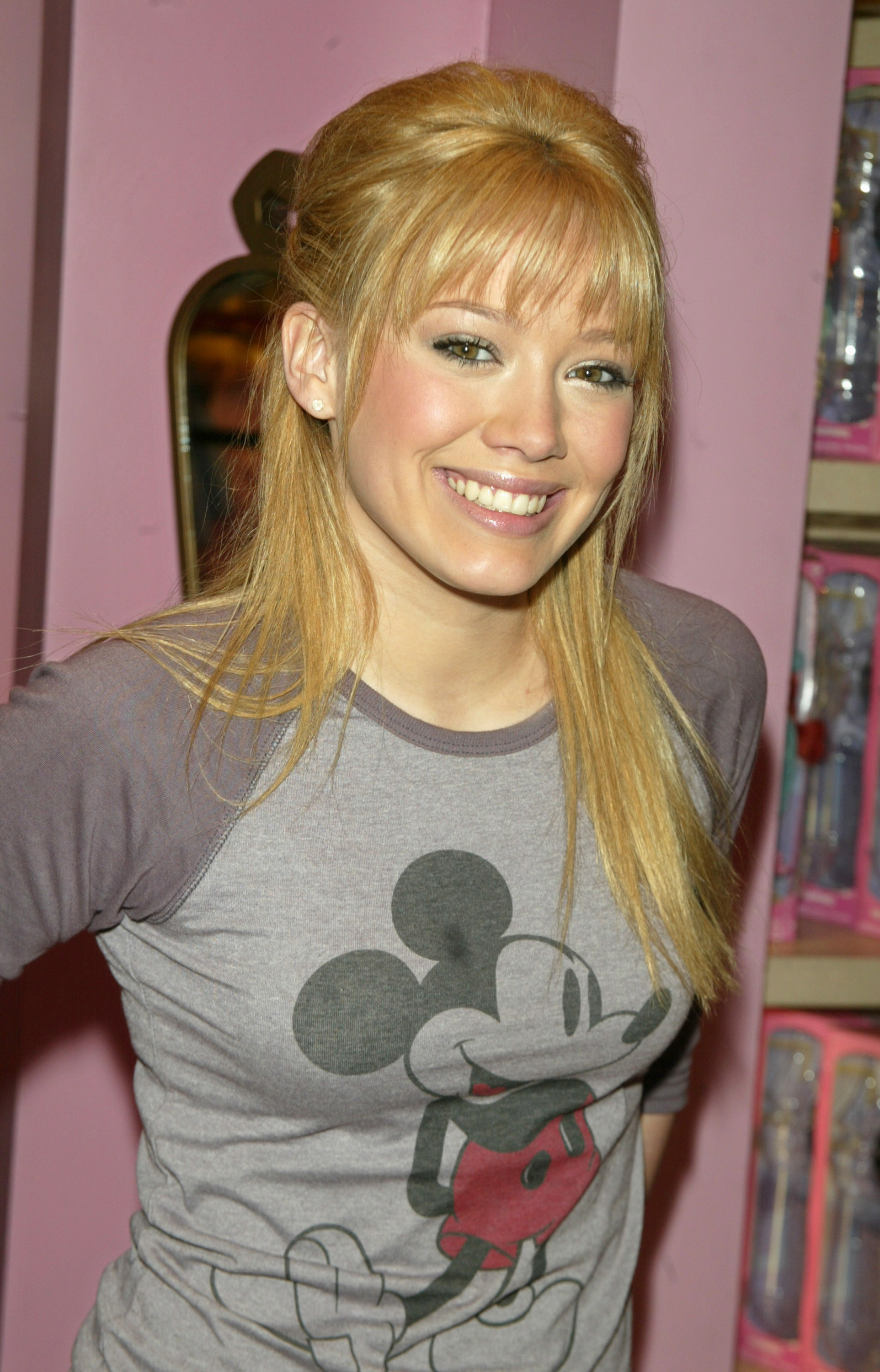 Neither Ashton nor Mila have responded to any of the resurfaced clips, or the backlash to their apology video.
If you or someone you know has experienced sexual assault, you can call the National Sexual Assault Hotline at 1-800-656-HOPE (4673), which routes the caller to their nearest sexual assault service provider. You can also search for your local center here.