In November, Adele finally kicked off her long-awaited Weekends With Adele residency at the Colosseum at Caesars Palace in Las Vegas.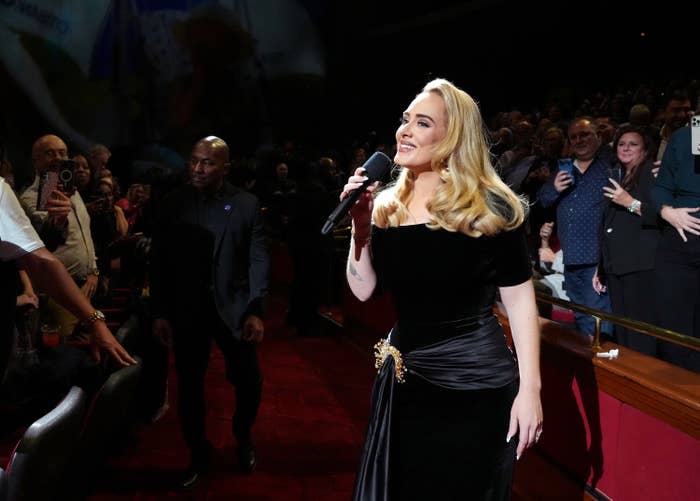 The shows were originally supposed to run between Jan. 21, 2022, and April 16, with two shows each weekend.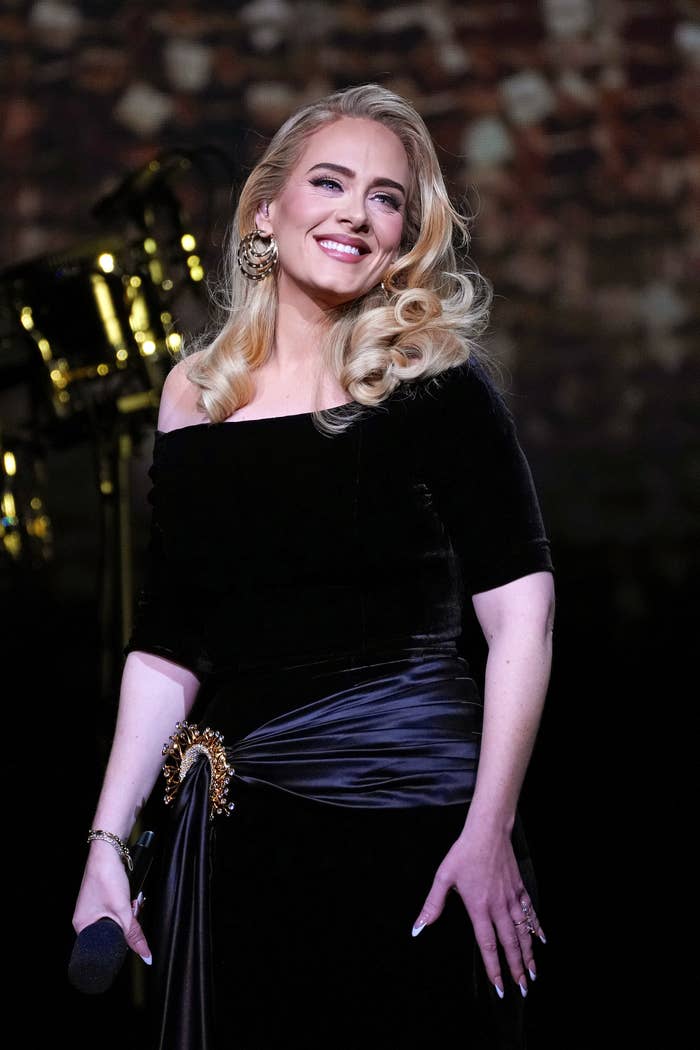 But she was forced to delay the launch just one day before opening night. Breaking down in tears in an emotional Instagram video at the time, Adele apologized as she told her fans: "My show ain't ready."
It ended up opening to rave reviews on Nov. 18, and will run until March 25.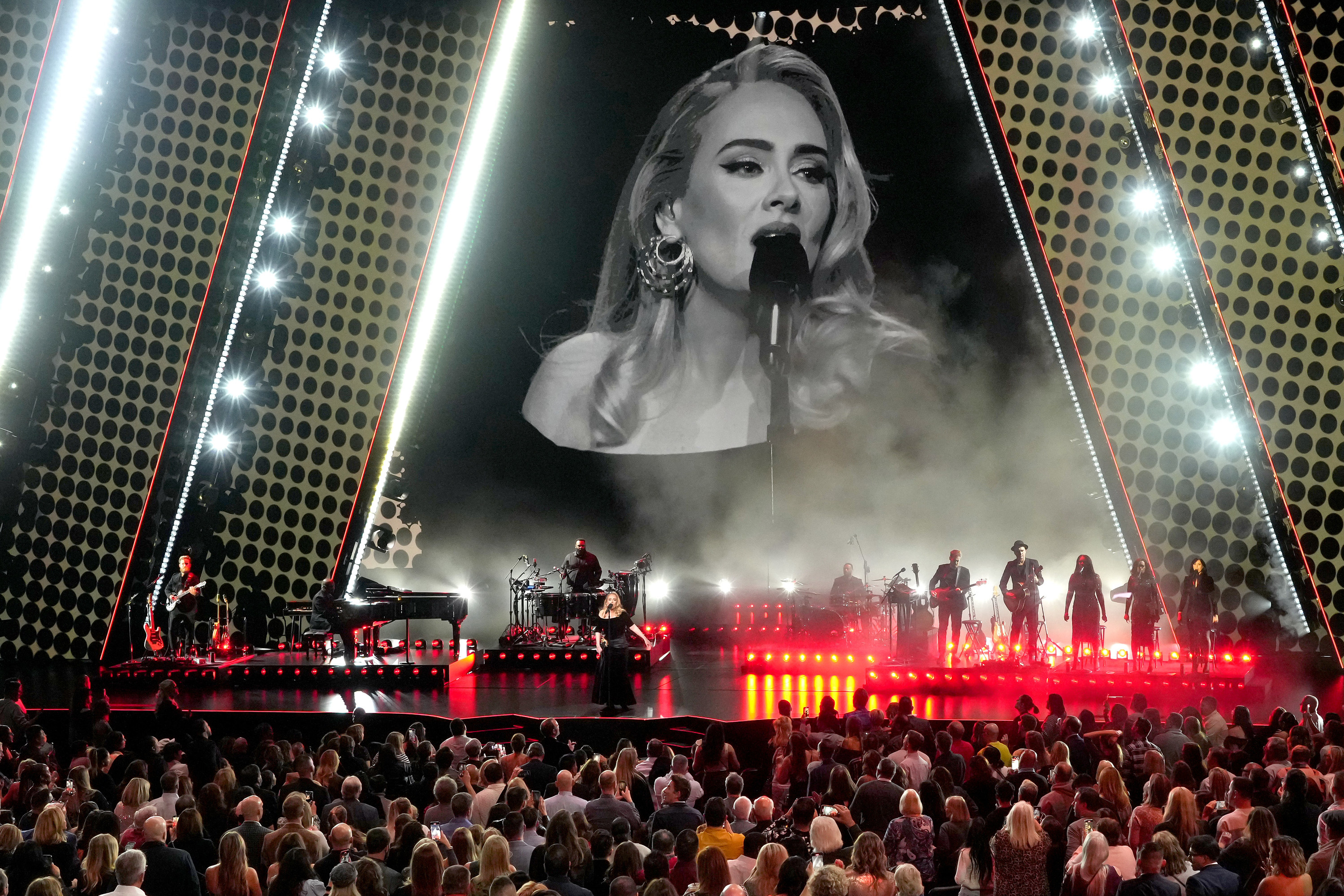 Thankfully, the residency appears to have been totally worth the wait, with the British singer's two-hour set having impressive staging, plenty of audience interaction, and zero prerecorded tracks.
Adele regularly walks around to chat with the audience and even pose for selfies — with these moments often going viral on Twitter thanks to her trademark humor.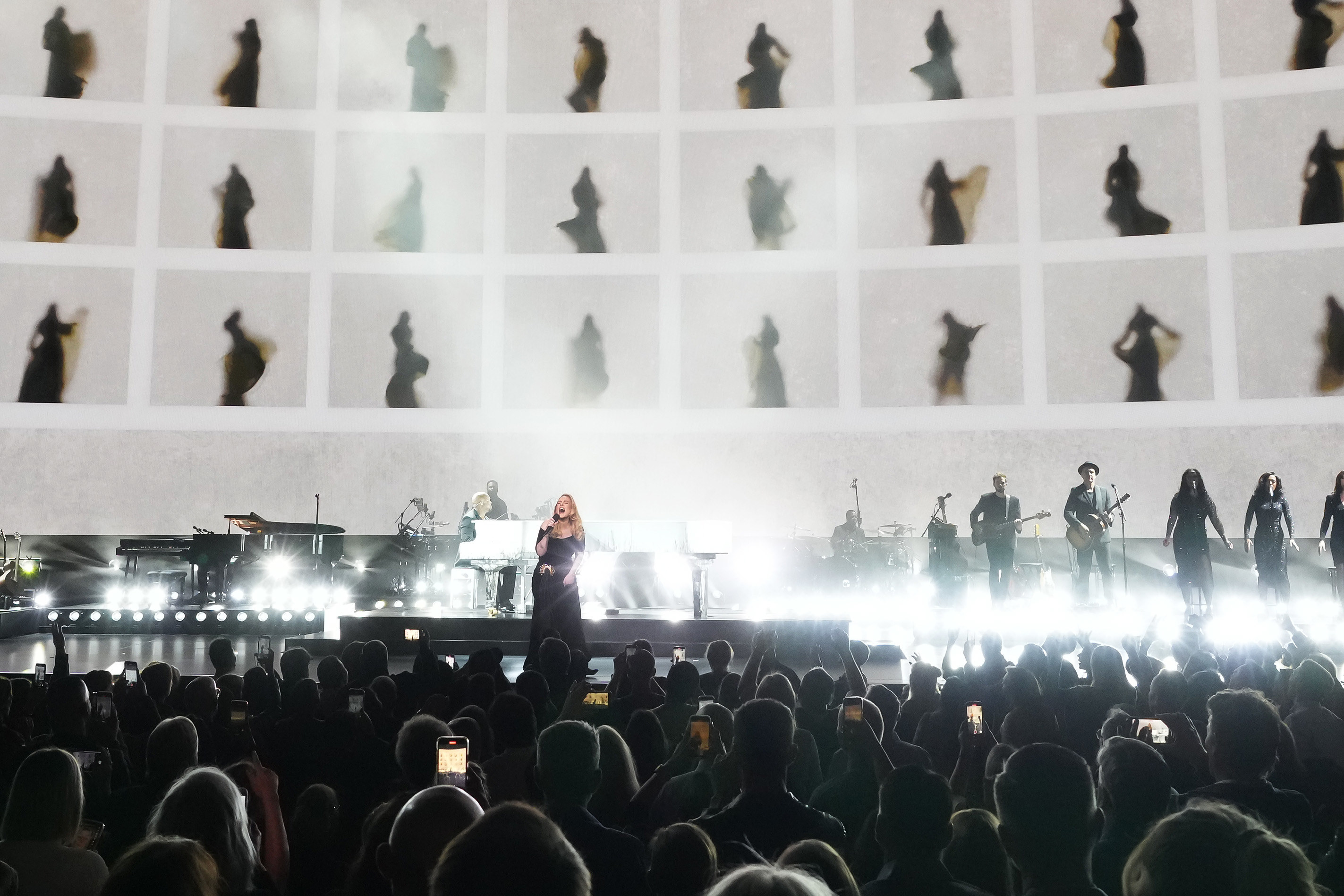 Just four nights into her time at Vegas, Adele had people laughing very hard when she failed to hide her horror at a fan adding a beauty filter to her camera as she filmed a video with the star.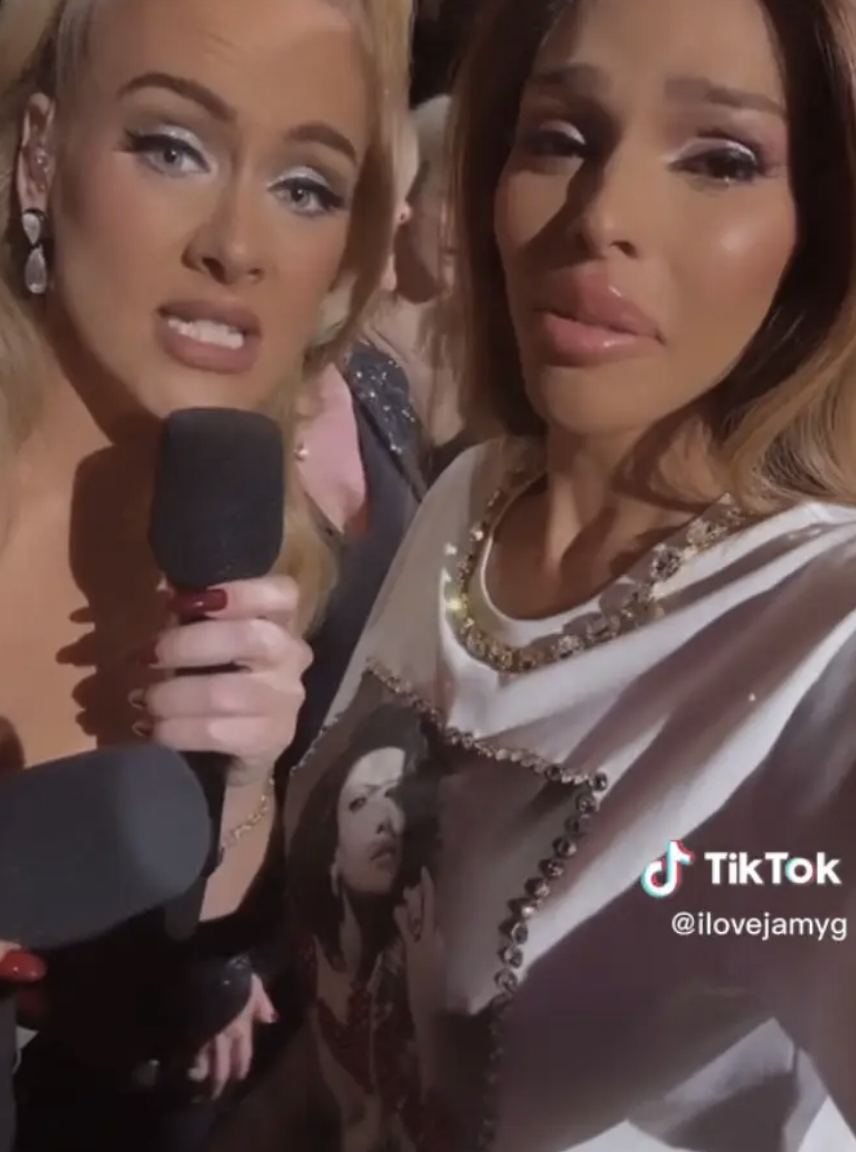 "Is there a filter on that?!" Adele exclaims in a clip that quickly went viral. "Oh my god, what have you done to my face? Whoa, get that filter off my face, that's so weird!"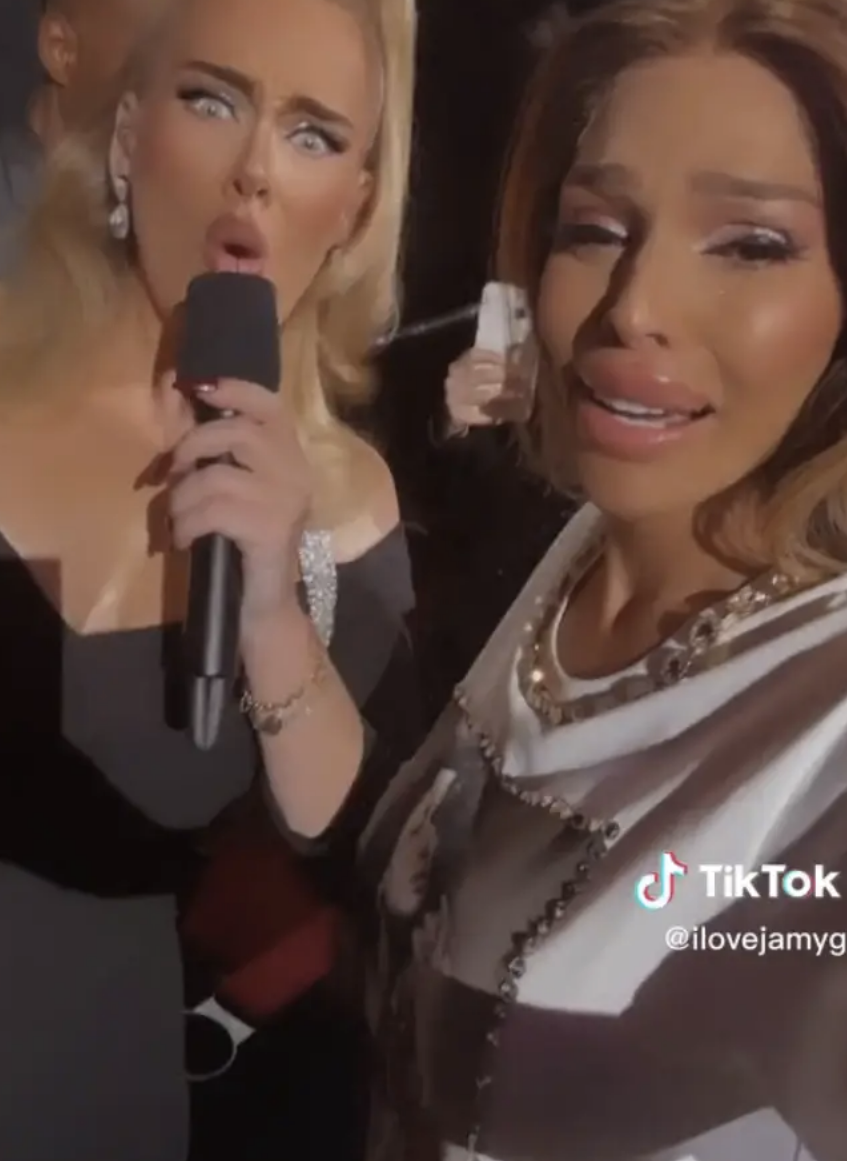 She then gently added: "We don't look like that, darling."
But one of Adele's more recent fan interactions has gained traction online for a different reason entirely, with the singer being left in tears when she caught one audience member's sweet gesture during her performance of "When We Were Young."
A video of the exchange during last Friday's show was posted to an official Adele TikTok page, and caught viewers right in the feels.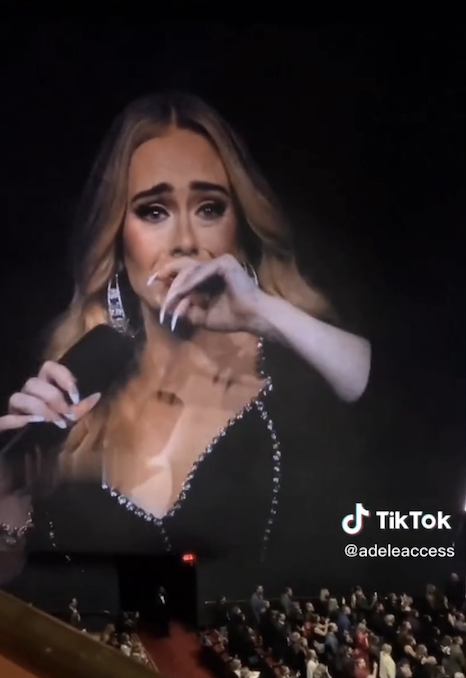 In the clip, a man can be seen holding up a photo of a woman on his phone as Adele walks past him.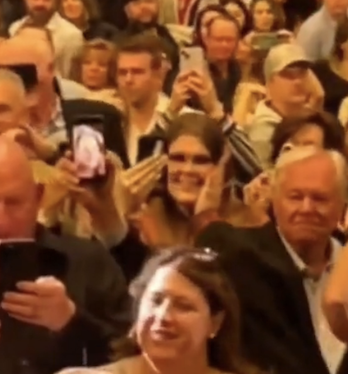 At one point, he turns to look at the photo himself and puts his hand to his heart.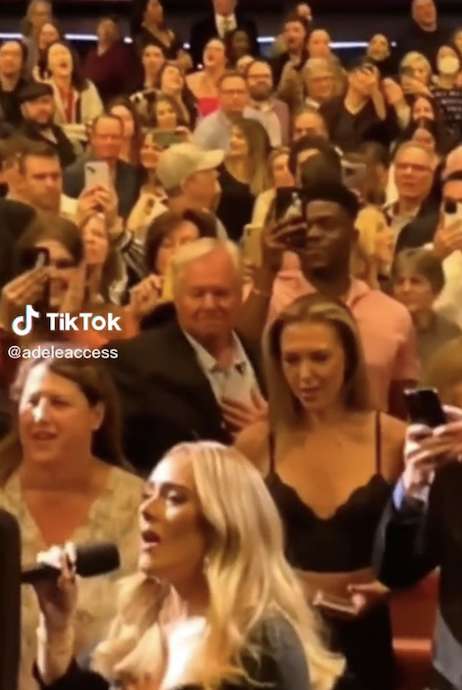 Initially, it seems like Adele hadn't noticed the fan, but during her performance of "Someone Like You" she chokes back tears and says: "This is for you, sir, who's showing me his wife on his phone."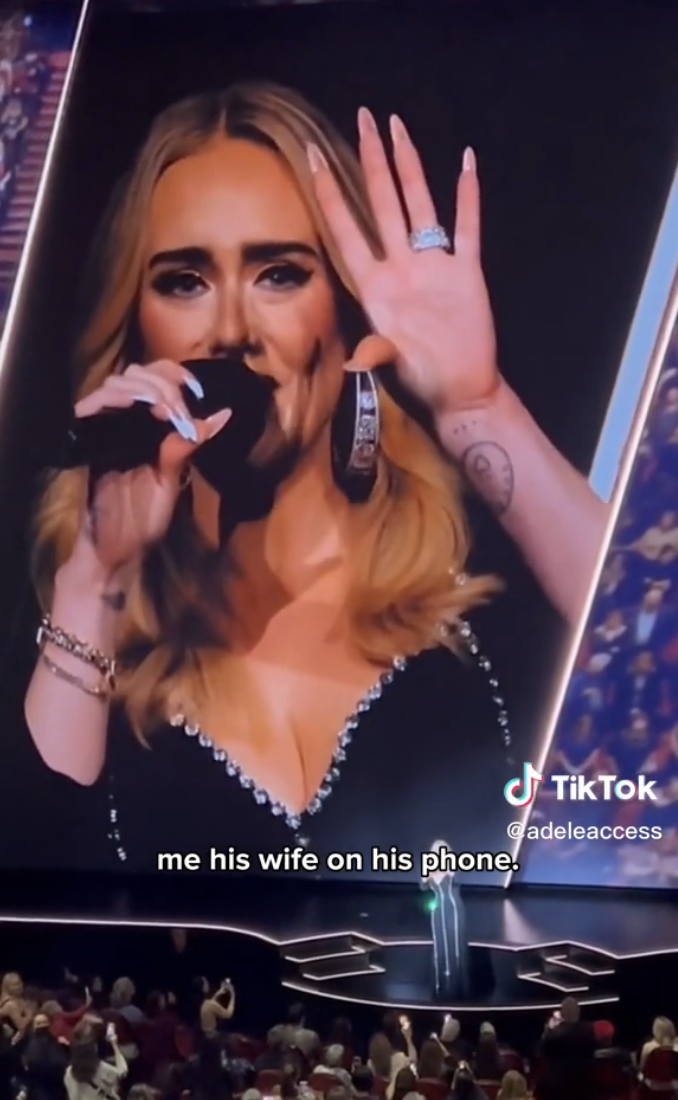 After the performance, she starts to cry as she tells the audience: "When I walk through the crowd, I wish you could see what I could see. Because I know I talk to a few people every night, but then I just see little stories of people happening."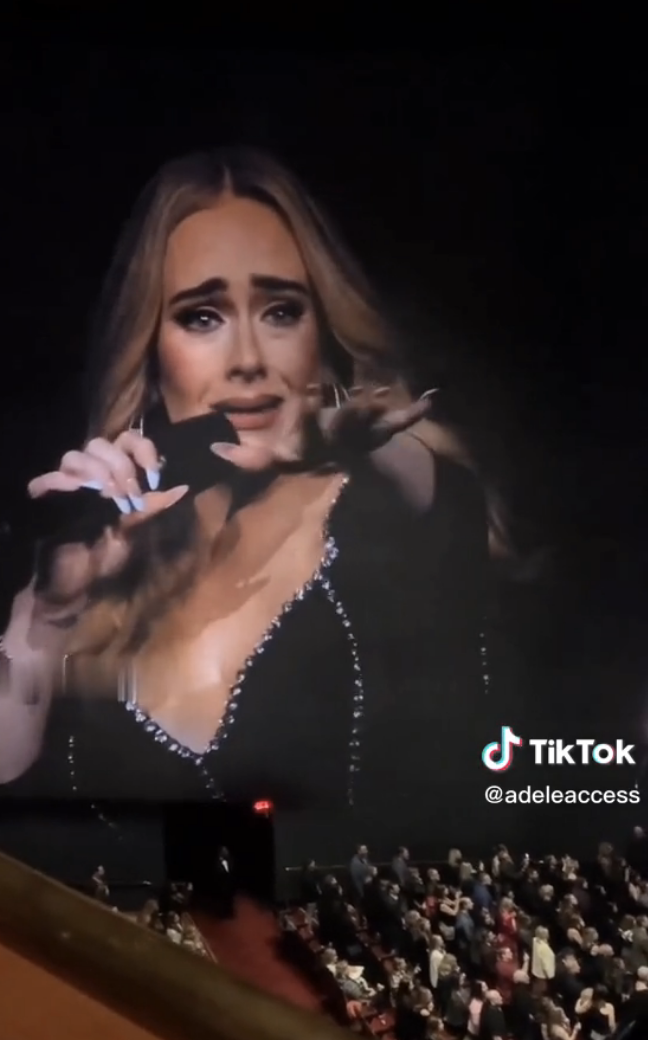 "And there was a man," Adele continues, wiping away tears. "He's just there, can you see him holding his phone up? I think that's his wife on his phone and I don't think she's here and it just really moved me."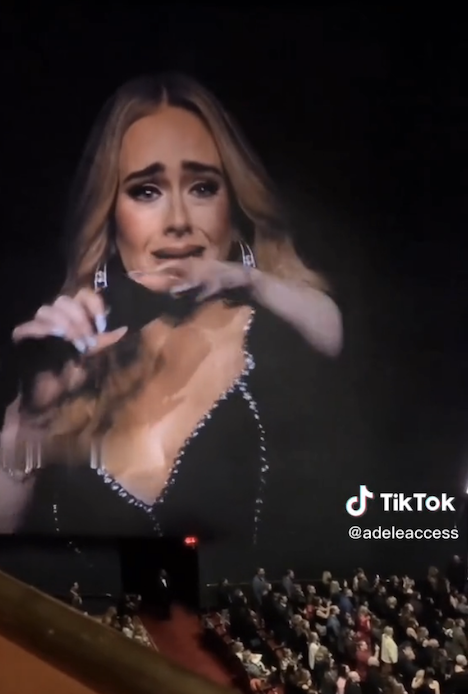 "It looks like you're here on your own," she goes on, addressing the man directly. "And I'm so, so sorry. I'm so sorry for your loss, and I'm so sorry I didn't realize what you were showing me until I was already over there."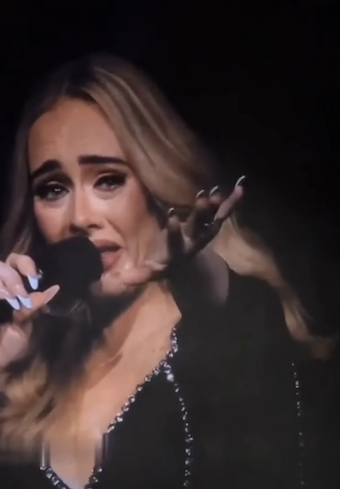 Adele then apologizes for how emotional she's become, telling the crowd: "Sorry, but it's like I see these little pockets of people's lives when I walk through and it's so beautiful."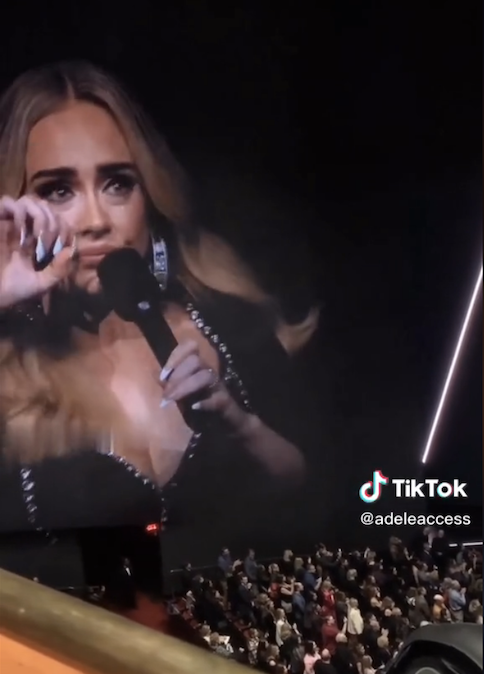 Needless to say, fans were moved by the video and shared their reaction in the post's comment section.
"Adele soul is just so pure. What an amazing human, she is! 🥺🤍" one person wrote. Another added: "Second time I've watched this. Still crying from the first time (2days ago)"

Someone else theorized: "I wonder if they were meant to go to the concert together 🥺 but he stil kept his end of the deal and took her there the best way he could ❤️"

One more comment read: "He wasn't even doing it for Adele's attention. He genuinely looked happy holding his wife up & enjoying the moment as if she was there ❤️my heart."

"a little glimpse of pure love 🥰," another user concluded.

And with the 10th weekend with Adele due to kick off tonight, we should probably prepare ourselves for even more beautiful moments like this.