In January, Adele sensationally called off her scheduled Las Vegas residency just one day before opening night.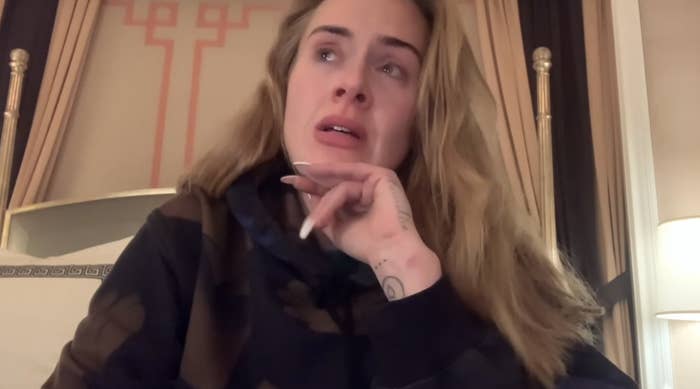 In an emotional Instagram video, Adele bluntly said "my show ain't ready" as she cited crew members coming down with COVID-19 as one of the reasons for the delay.
"We've tried absolutely everything that we can to put it together in time and for it to be good enough for you. But we've been absolutely destroyed by delivery delays and COVID," Adele explained at the time.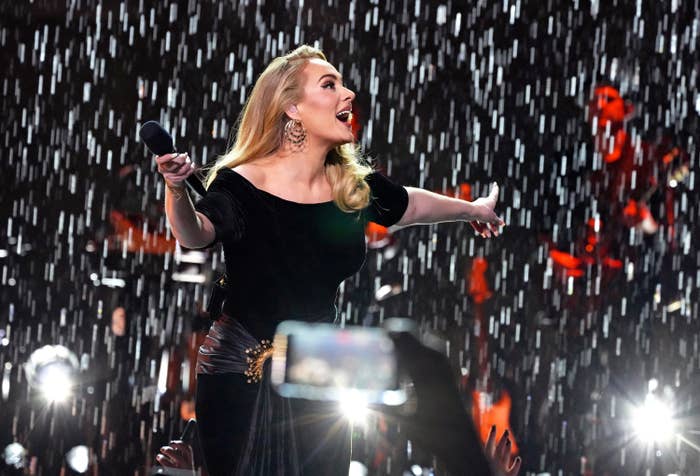 Through tears, the British singer apologized repeatedly for letting fans down as she told them that she was "gutted" to have made the decision. She added: "I'm so upset, and I'm really embarrassed, and I'm so sorry to everyone that's traveled [to Vegas]."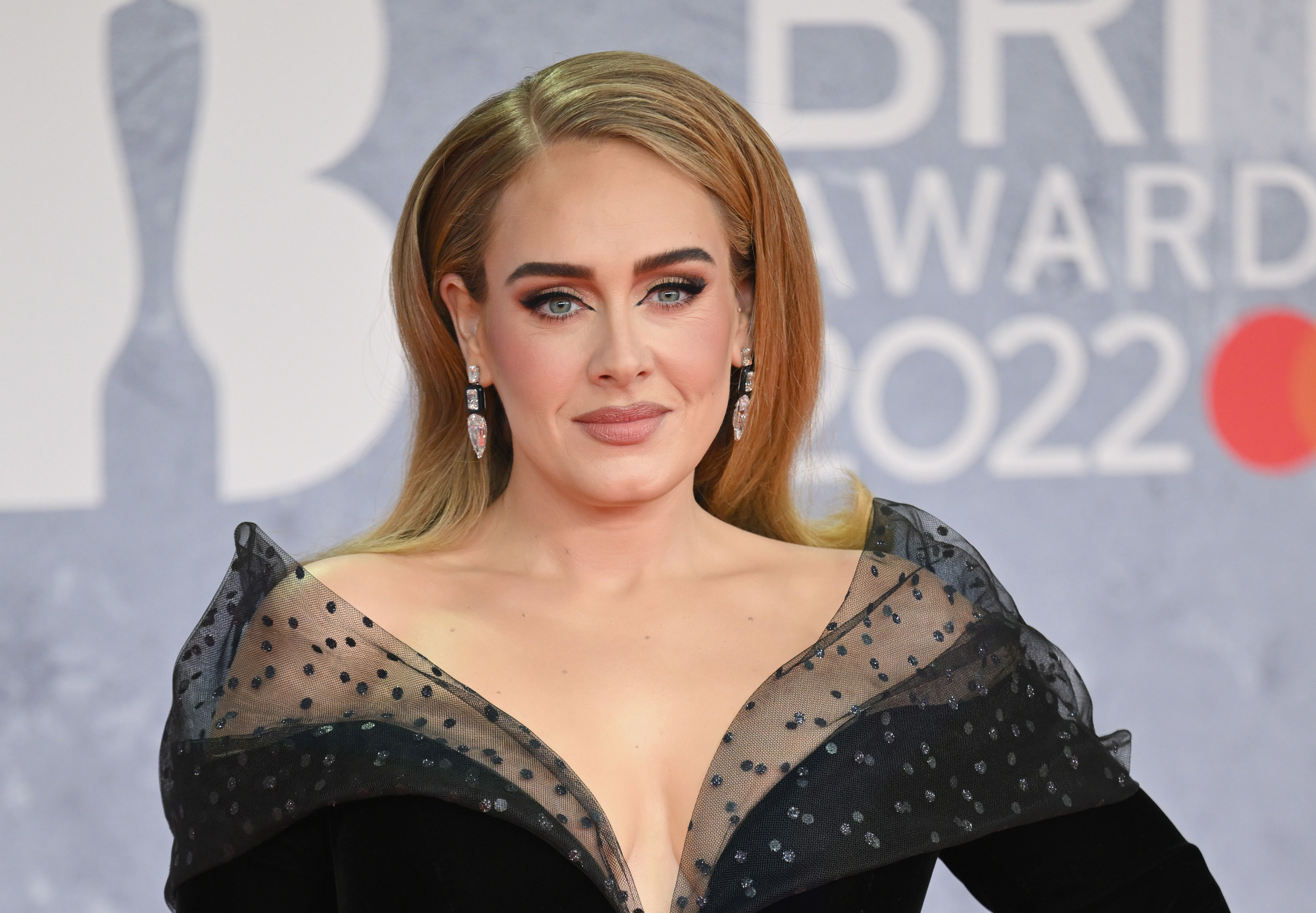 Adele's Weekends With Adele residency at Caesars Palace's Colosseum was due to run between Jan. 21 through April 16, with two shows each weekend.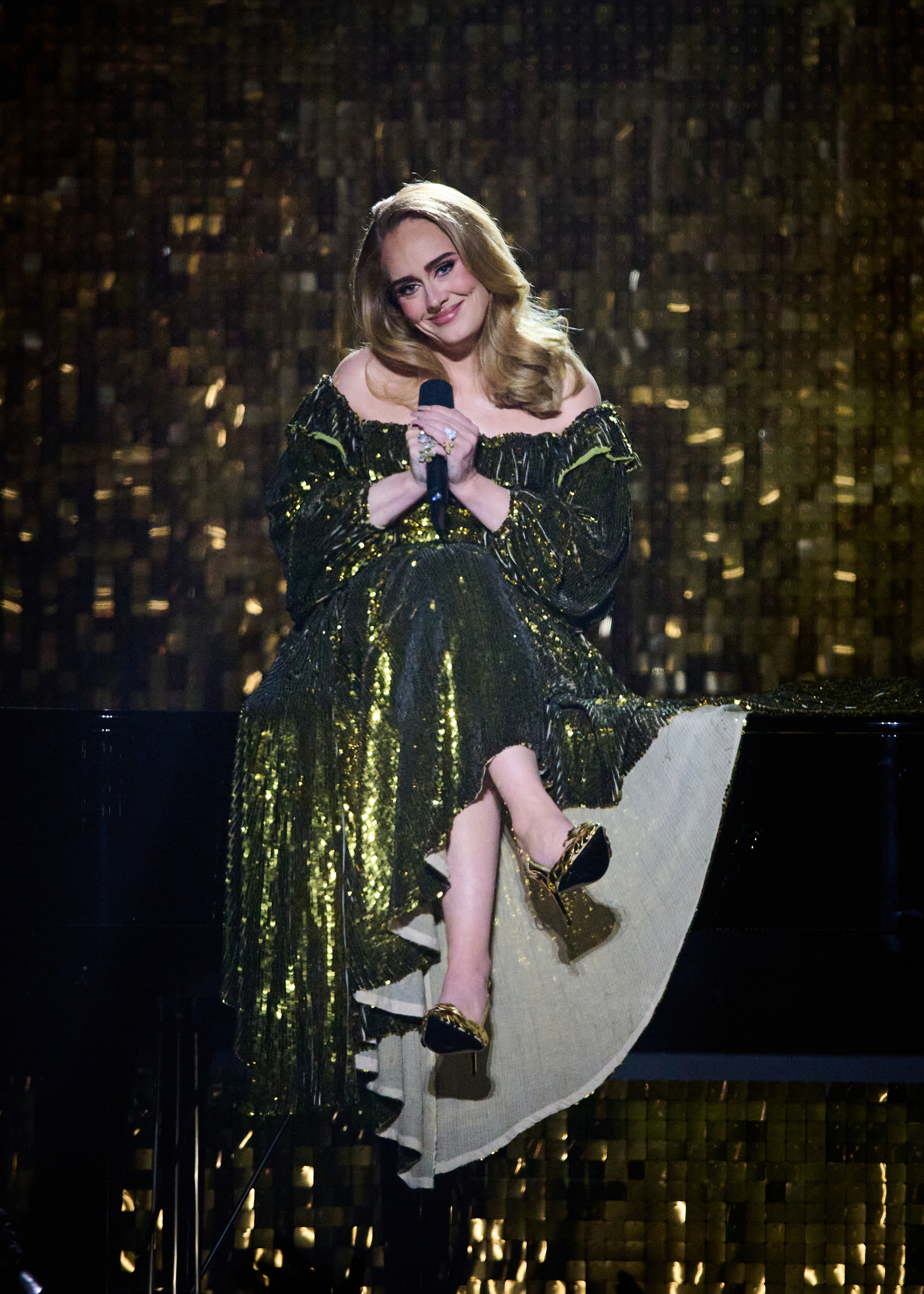 It ended up being postponed until earlier this month, with Adele's residency finally kicking off on Nov. 18, and it will run until March 25.
When she announced her new dates back in July, Adele reiterated just how "heartbroken" she was to have had to delay them in the first place, but she promised fans that it ended up being the right decision.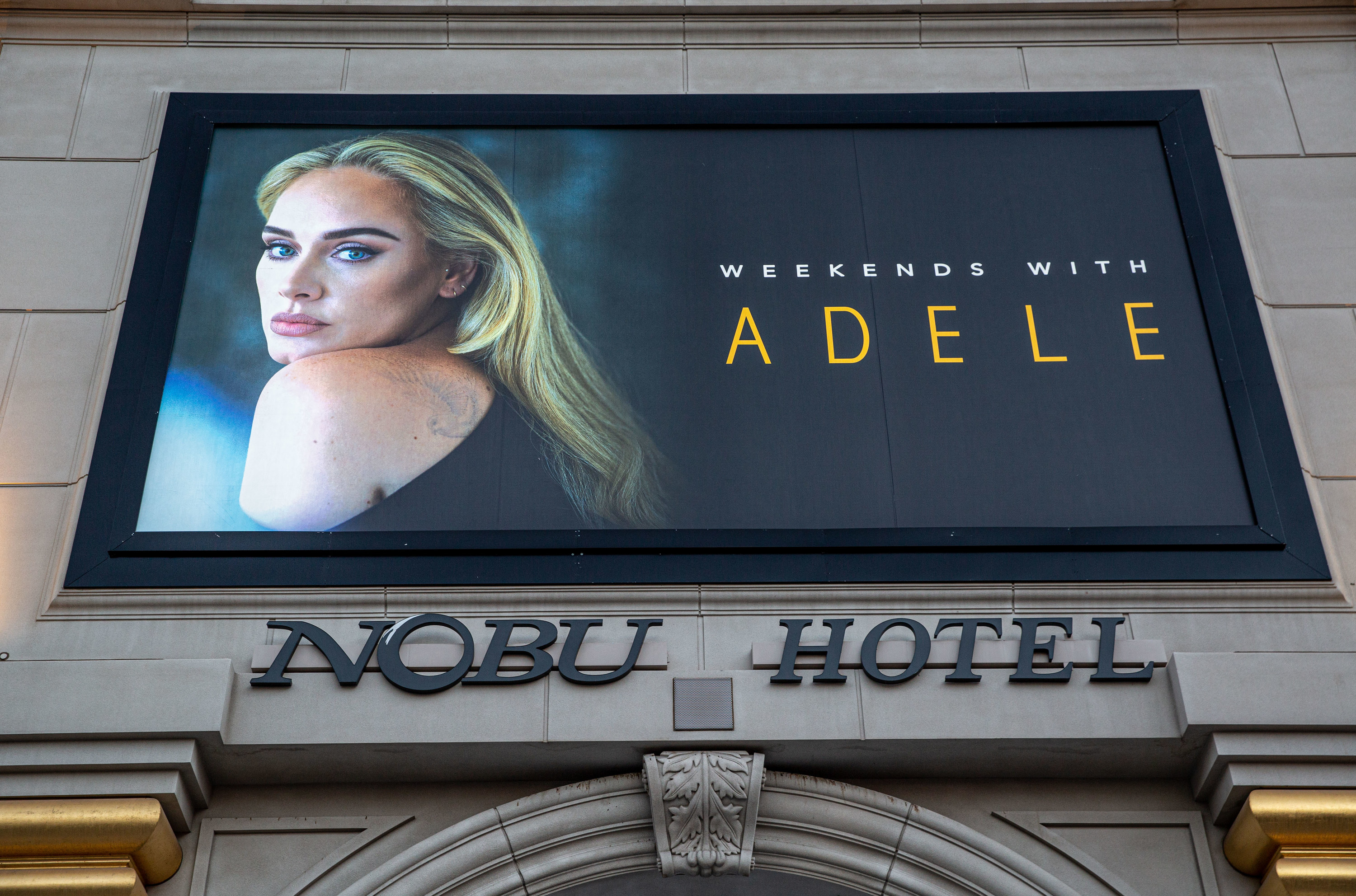 She also said that she'd finally been able to work out the logistics to put on the show that she "really wants to deliver," and added: "To be with you in such an intimate space every week has been what I've most been looking forward to, and I'm going to give you the absolute best of me."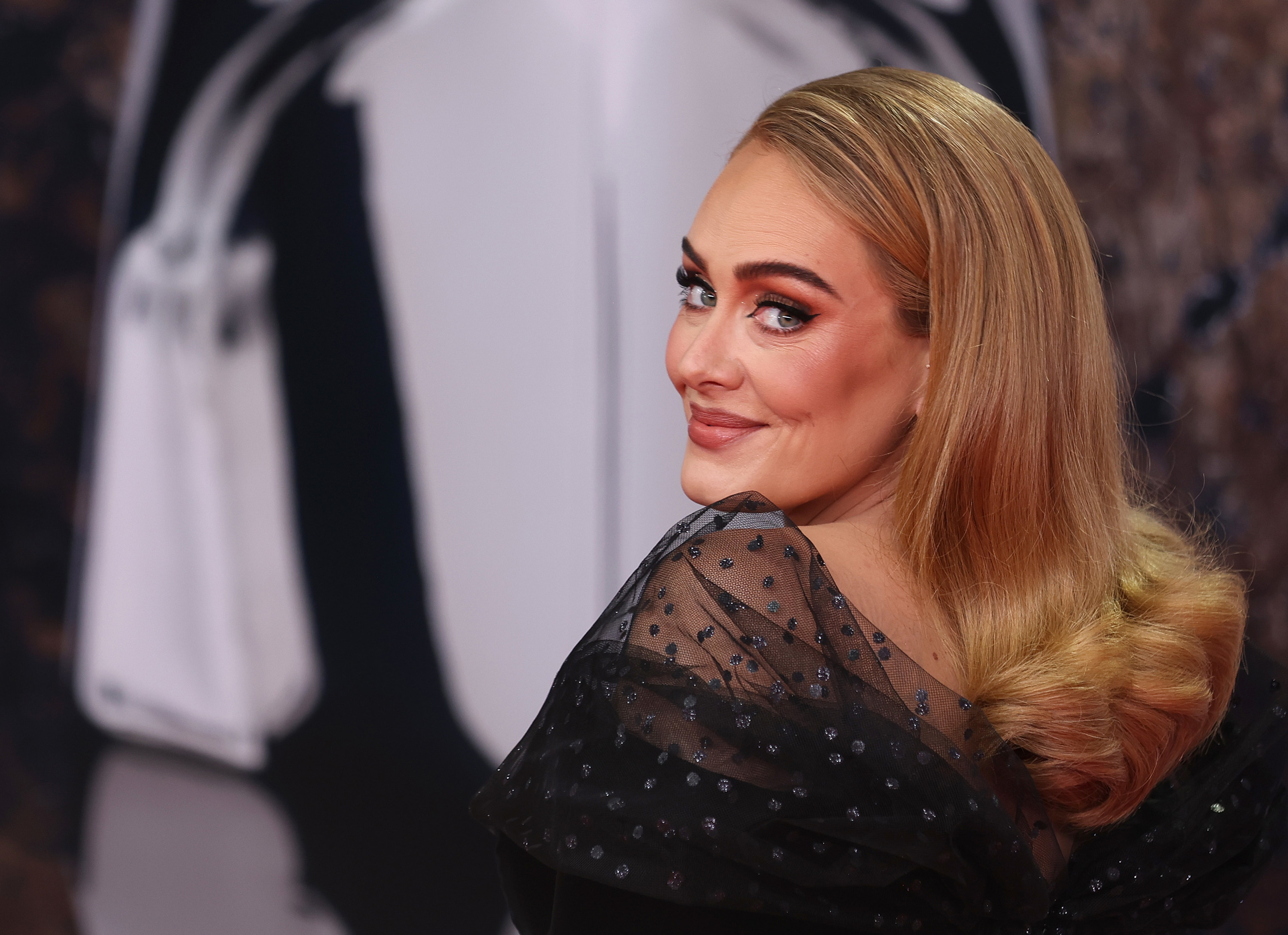 And just four shows in, it is clear that Adele wasn't lying, with the singer receiving rave reviews for her performances so far.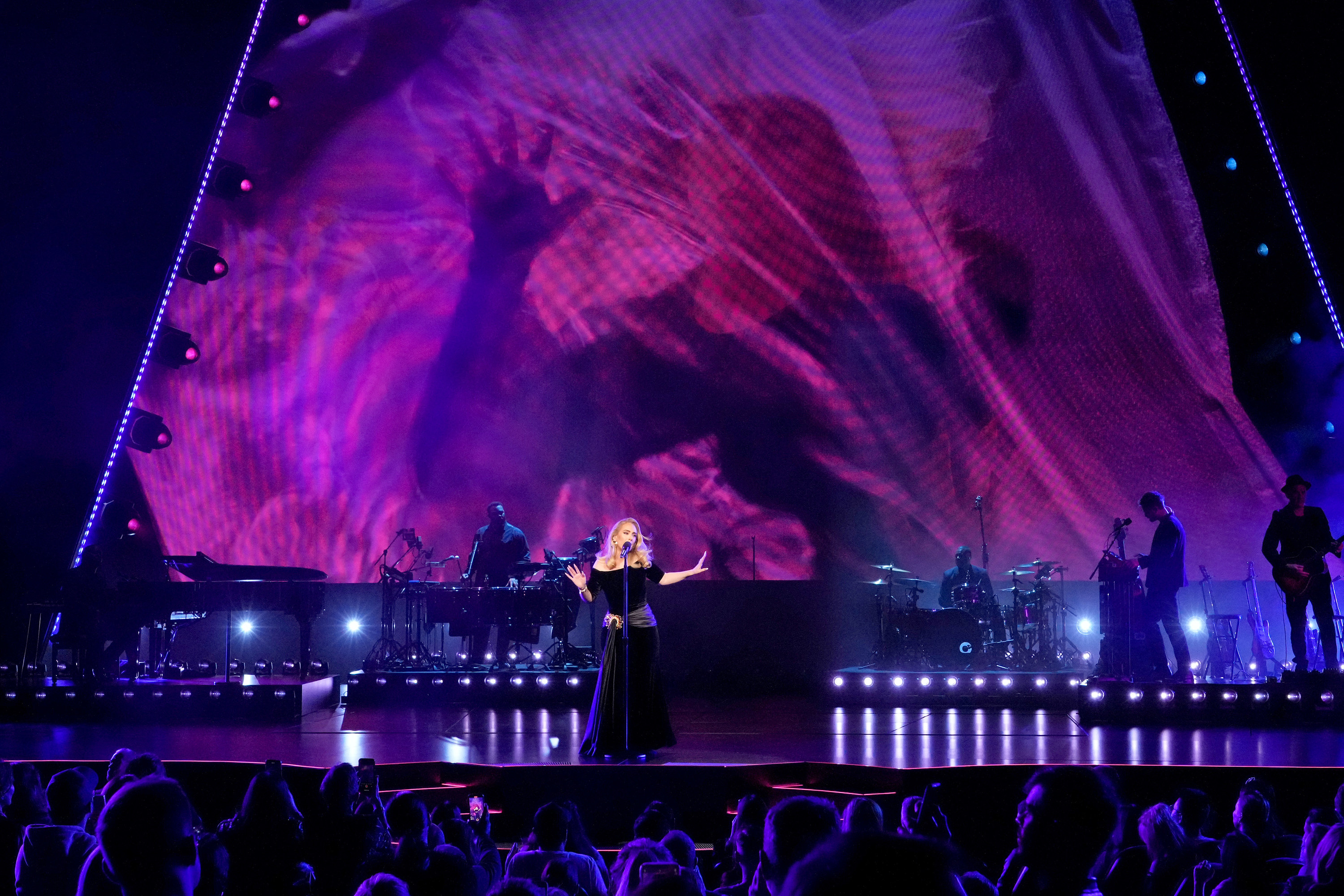 In addition to the two-hour set with zero prerecorded tracks, Adele has impressed with her staging — including the moment where she seemingly disappears into thin air at the end of the show.
The star has also won points for her high level of audience interaction, with Adele regularly walking around the crowd to chat with fans and take selfies.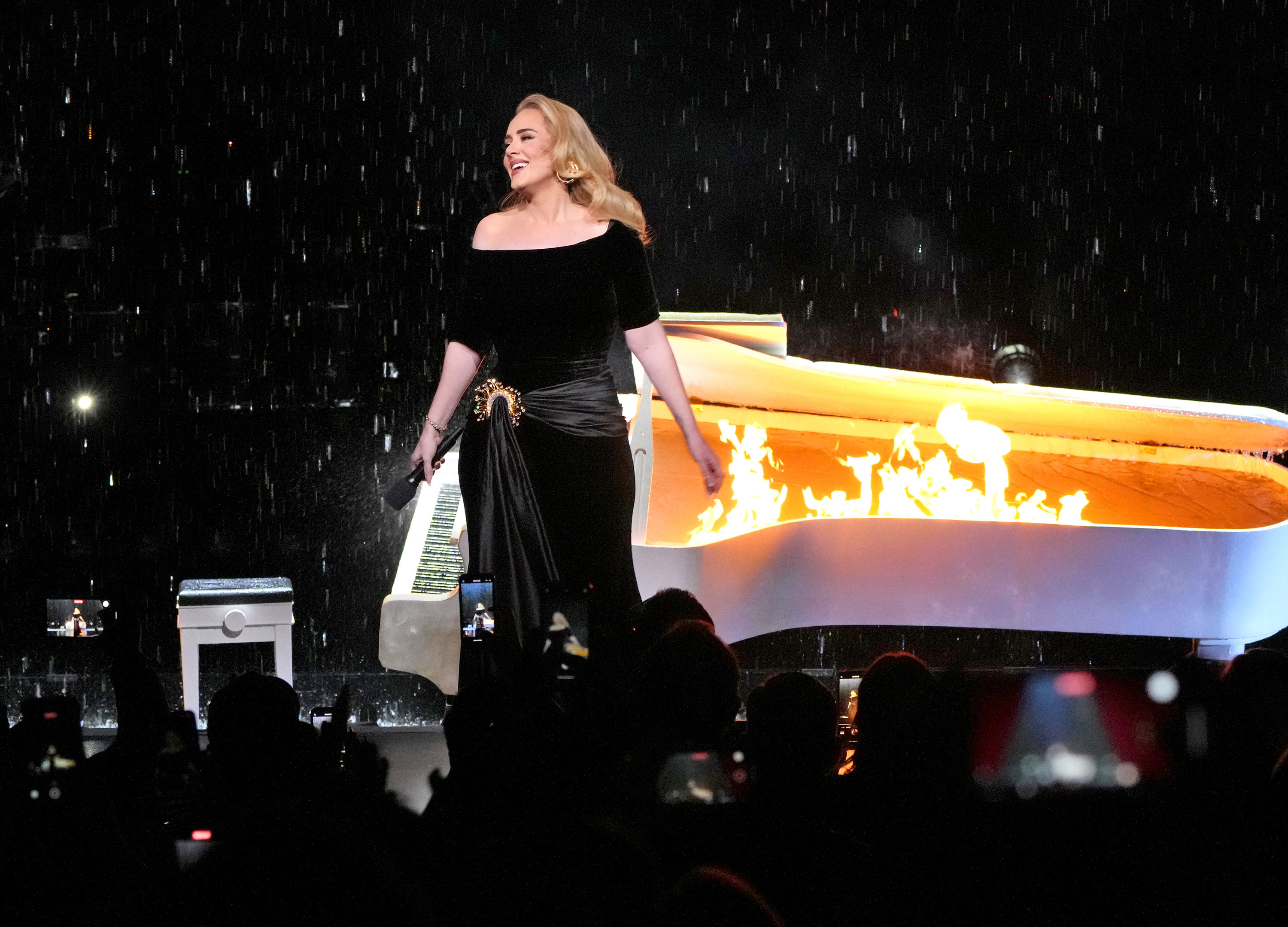 During one show, she located her boyfriend Rich Paul in the audience and paused her performance to give him a kiss.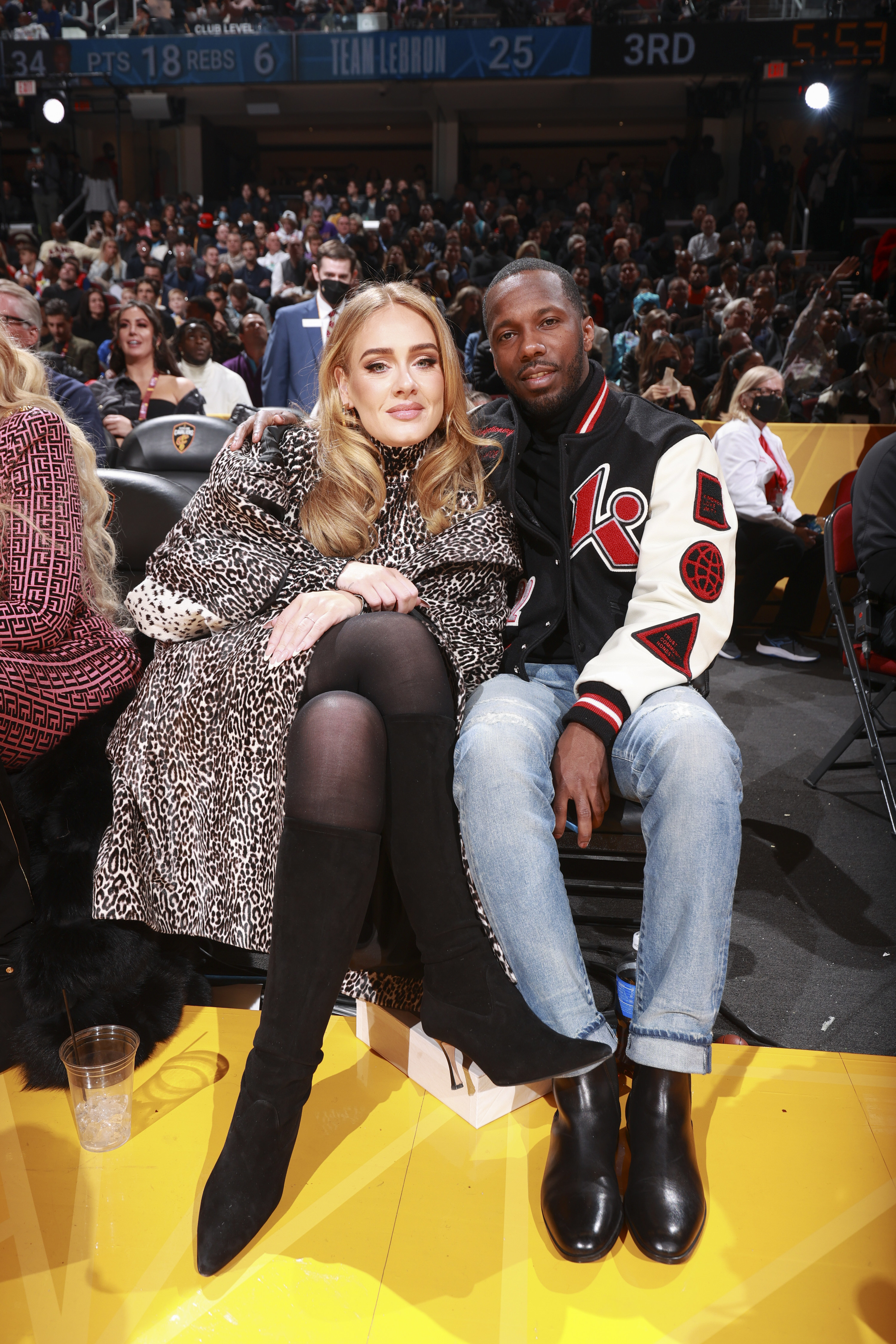 And one of Adele's most recent fan interactions has gone viral on Twitter thanks to her absolutely hilarious reaction to a filter being put on her face.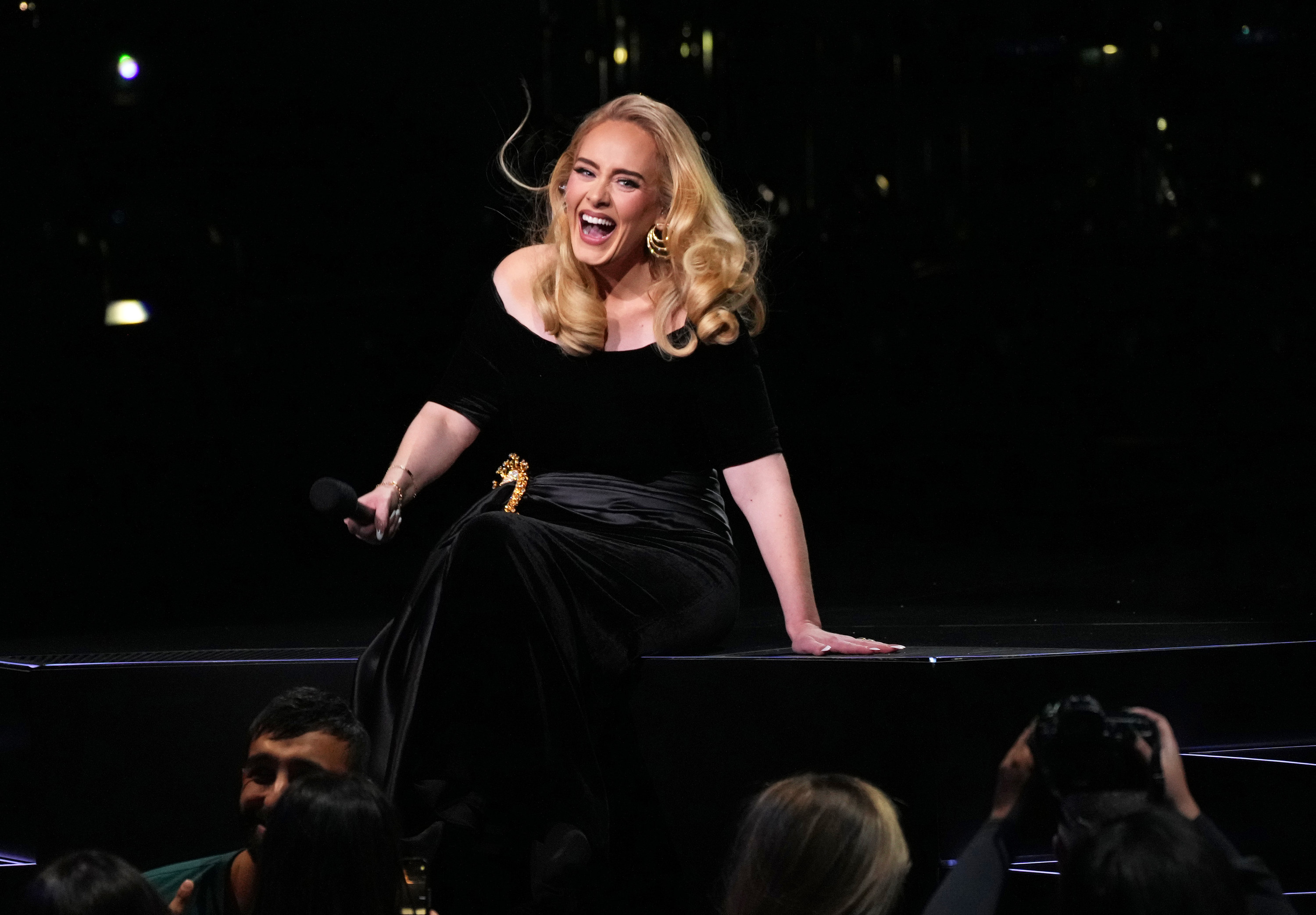 Nutritionist and model Jamy G was visibly overwhelmed when Adele picked her out for a conversation ahead of performing her hit song "When We Were Young."
But upon noticing that Jamy was wearing a Jennifer Lopez T-shirt, the confused singer said: "I love that you've come to my show wearing a J.Lo T-shirt, what's this?"
Jamy was holding up her phone to film the once-in-a-lifetime moment, and when Adele glanced at her screen she was even more stunned by what she saw.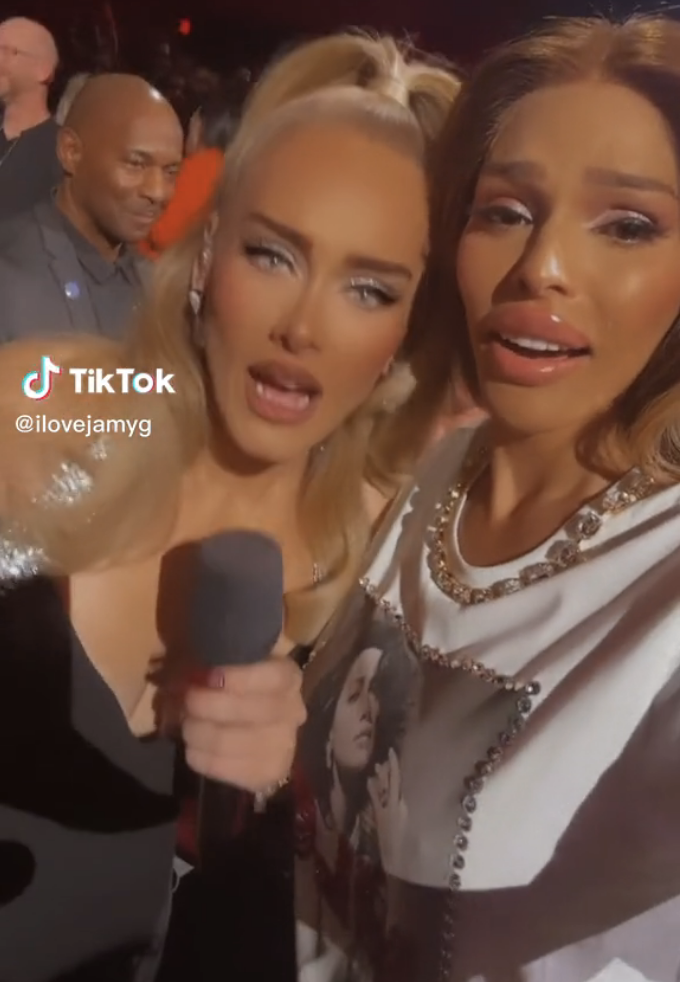 "Is there a filter on that?!" she exclaims in the clip. "Oh my god, what have you done to my face? Whoa, get that filter off my face, that's so weird!"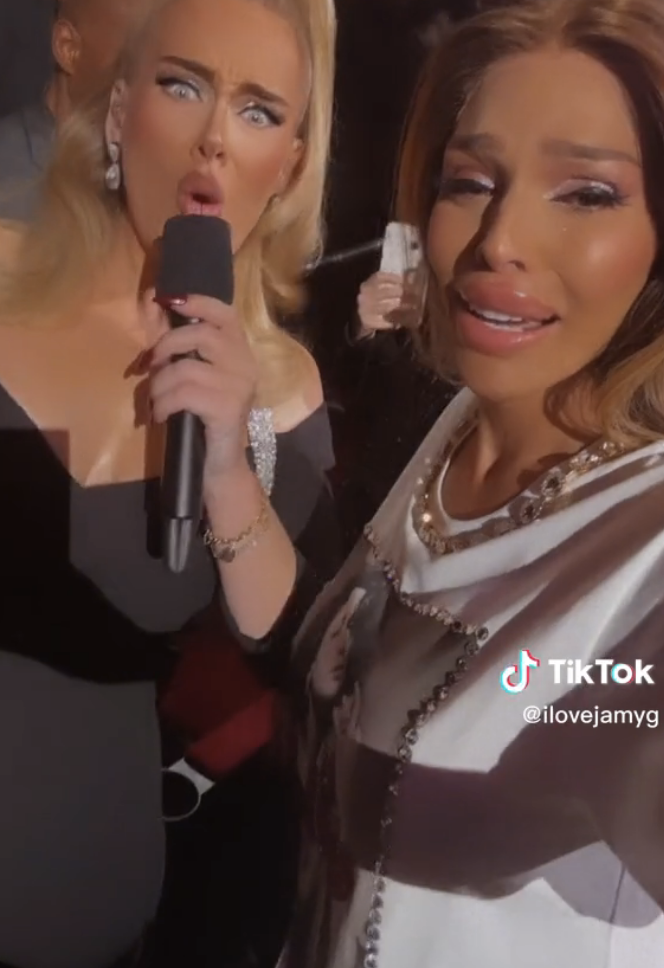 Trying to keep the conversation going, Adele then asks, "What's your name?" before adding: "Why are you doing filters like that? We don't look like that, darling."
Jamy quietly admits: "I know."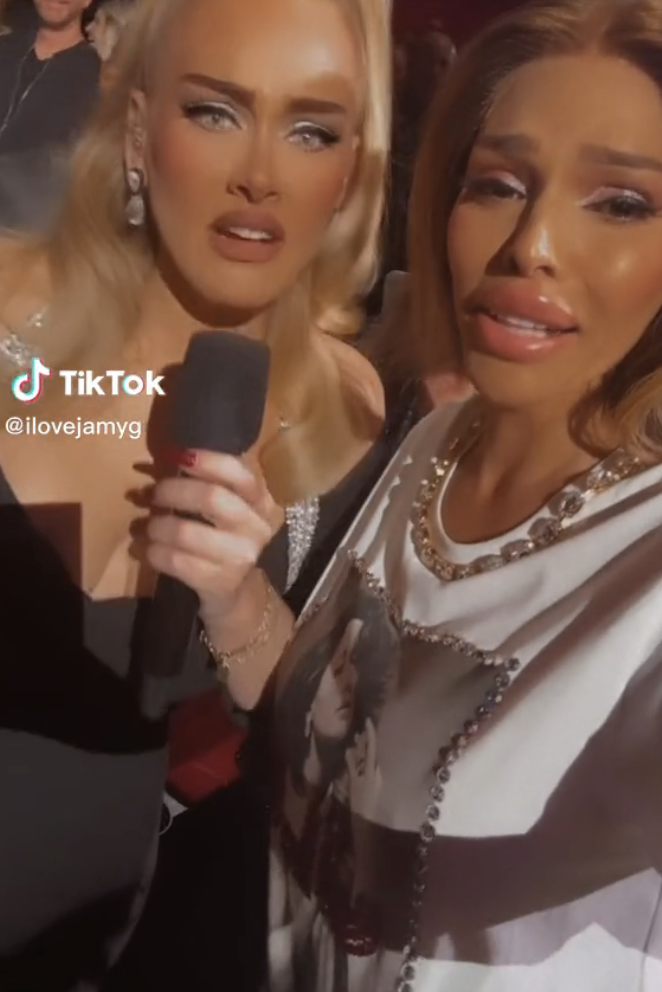 "What's one of your favorite memories from when you were a child? When you were young?" Adele asks, and Jamy instantly begins to fight back tears.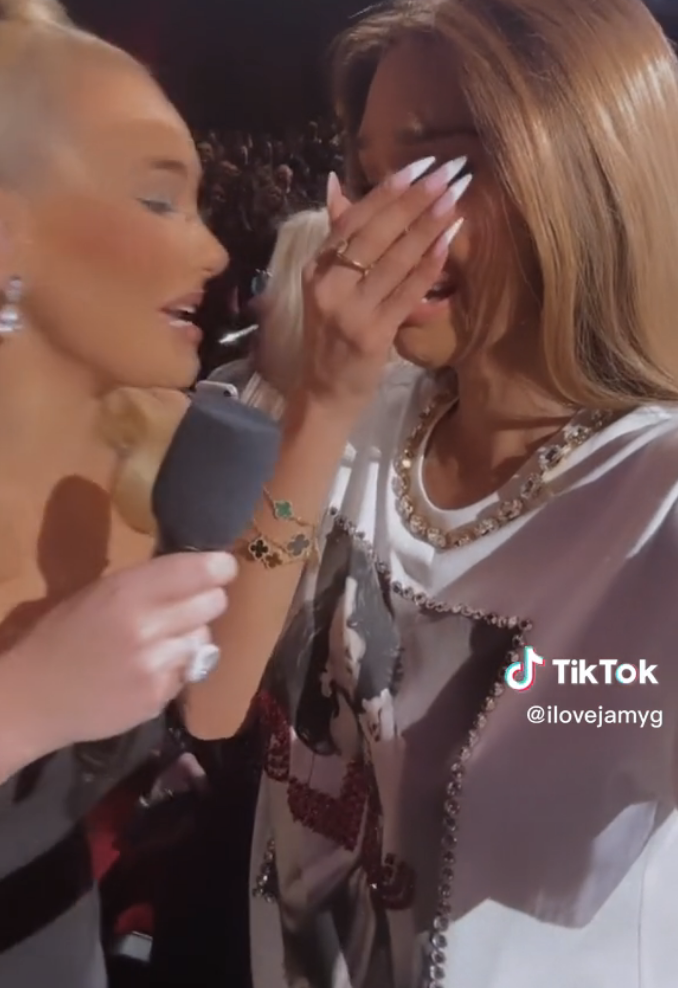 "Don't cry!" Adele says before pulling her in for a hug. "Oh baby, don't cry… You don't want J.Lo to see you cry!"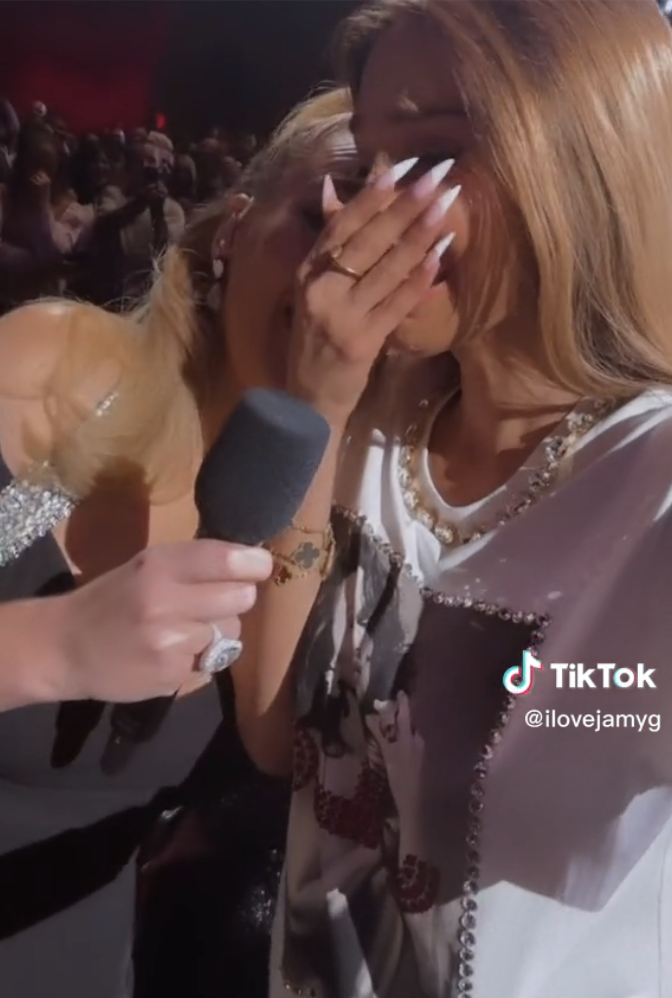 Despite the brutal way that she was called out for using a filter in the video, Jamy uploaded it to her social media pages, where she wrote: "Just Adele coming up to me randomly and making me forgot my whole entire existence and just following up and crying like a pendeja."

And it didn't take long for the exchange to gain traction, with many heaping praise on Adele for the way she handled the entire situation.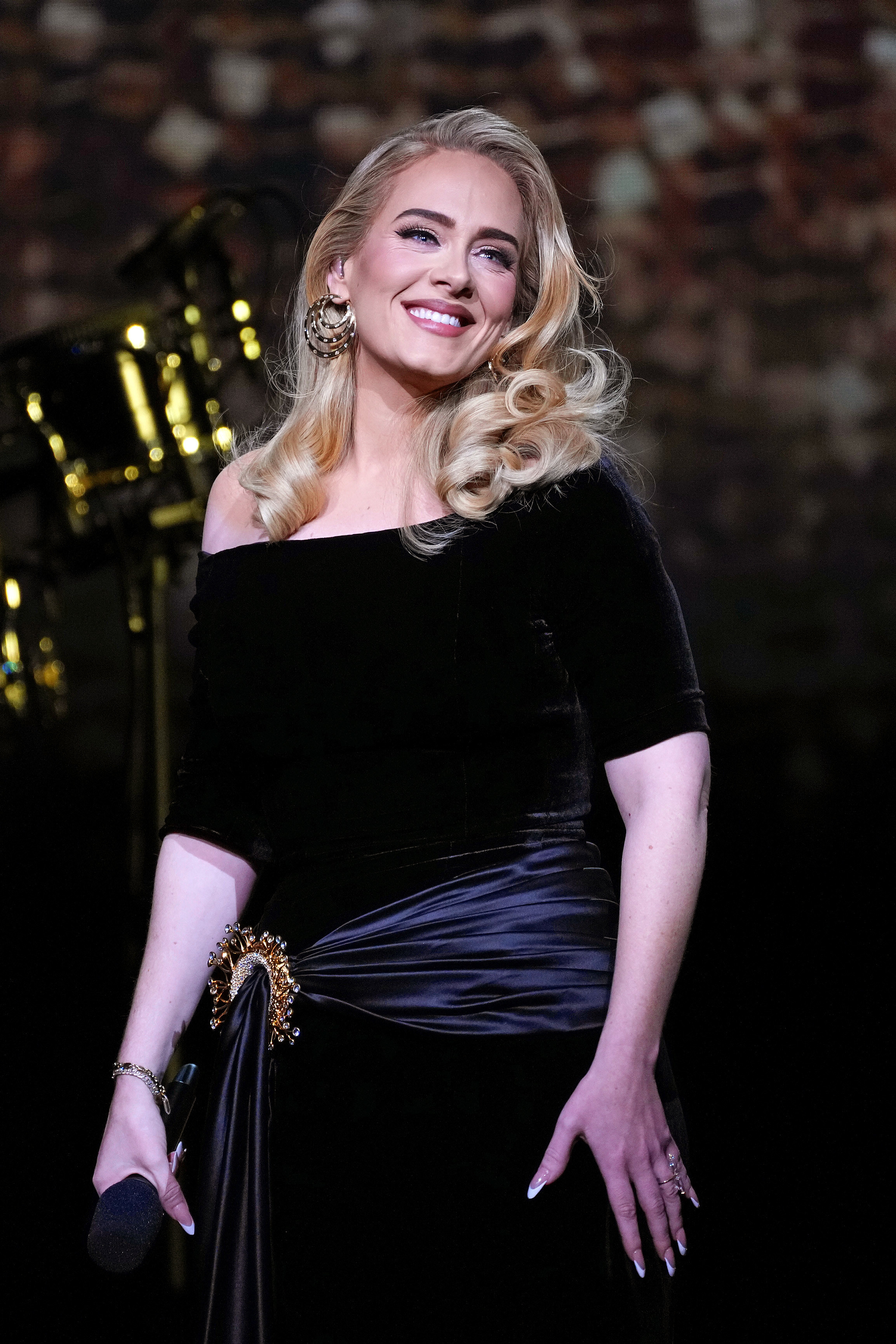 "'We don't look like that darling' SHES A REAL ONE 😂❤️," one popular comment on Jamy's post reads. Someone else wrote: "I love how everyone is just good vibes ugh 😭."

Over on Twitter, one user shared the video and commented: "@Adele never misses a moment to connect with the audience and I love that!!! Not many artists can crack jokes and stay pure!"
Another tweeted: "That girl was like having an emotional breakdown and adele is like that one silly happy friend that is just too curious about everything. i love her."
And with Adele's Vegas residency only just getting started, it's safe to say that we have plenty more iconic moments like this to look forward to.