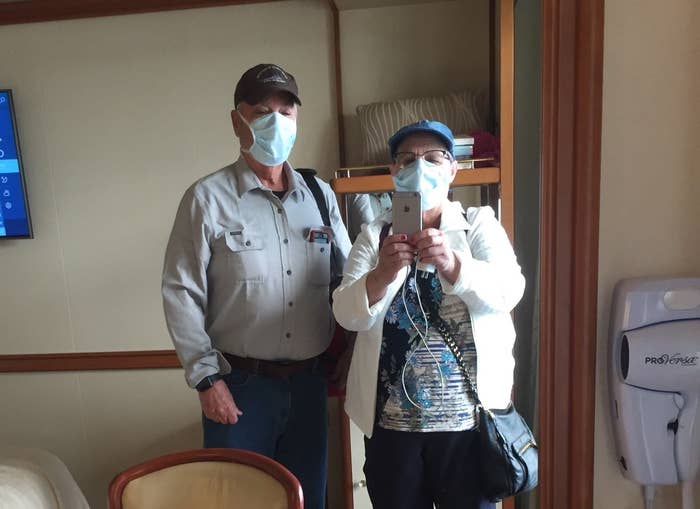 Four days after the Grand Princess cruise ship docked, passengers now under quarantine in California expressed frustration that they have still not been tested for the coronavirus.
The Grand Princess's ill-fated voyage sparked international alarm when 21 people on board tested positive for the virus, causing the ship to be held for days off the California coast en route back to San Francisco from Hawaii. Not long before, the coronavirus had spread through another cruise ship, the Diamond Princess, eventually infecting more than 700 people and killing eight.
Before the ship's more than 3,000 passengers and crew members finally docked in Oakland on Monday, officials announced plans to take the US residents to four military bases for quarantines and screening. "We will be testing everyone on the ship," Vice President Mike Pence said late last week. "We will be quarantining as necessary."
But as the end of this week approached, some passengers said their repeated requests for testing have gone nowhere, making them anxious about whether they have the disease that has so far afflicted more than 128,000 people in a global outbreak that this week was declared an official pandemic.
These passengers are among many Americans struggling to get diagnosed. The nation has been unable to get a handle on the crisis due to a calamitous shortage in COVID-19 tests, despite promises by various Trump administration officials that tens of thousands of tests would become available this month. Cases in the US have so far exceeded 1,600, including 40 deaths.
In a phone interview Thursday night, Salli Spoon of Crockett, California, said that passengers were first told they'd get tested prior to disembarking. "We initially were told that the testing would be before we got off the Princess," Spoon, a 72-year-old retired Amtrak employee, told BuzzFeed News. "That did not happen."
Then, Spoon said, they were told they would be tested at Travis Air Force Base in northern California, where she and others were bused over for a 14-day quarantine. Other passengers were taken to Miramar Naval Air Station in San Diego, Joint Base San Antonio Lackland in Texas, and Dobbins Air Force Base in Georgia, depending on which states they lived in.
But upon arrival at their quarantine zone, the Spoons and their friends weren't tested, either.
Since then, Spoon said, staff have been coming by twice a day to take their temperatures, a way to monitor for the fever that is the hallmark of the disease. When she asked Wednesday when she would be tested, she was told she had to request it. So she did. On Thursday, a case manager told her by phone she'd be tested in "two to three days," offering no other specifics.
"I'm very skeptical," Spoon said.
It's a nerve-racking epilogue to what was supposed to be a celebratory voyage. Before stepping onto the Princess for a 15-day tour of the Hawaiian islands, Spoon had just finished chemotherapy and radiation for breast cancer.
Spoon said she and her group are feeling well, but worries that the testing delays could harm more vulnerable travelers who may have been exposed to the virus on the ship. Most of the passengers on the ship were elderly, and many of them may have underlying conditions, Spoon said.
Even though most people who become infected will only have flu-like symptoms, the coronavirus has been shown to disproportionately harm adults over 60, as well as people with chronic health conditions or compromised immune systems. Early data from China and Italy indicate that older patients also have a much higher risk of dying from the disease.
On the bus ride over to Travis Air Force Base from where the Grand Princess docked in Oakland, Spoon noticed a pair of fellow passengers: a man and his wife, an elderly woman with an oxygen case.
"I'm sure that while they were older than I am, more frail than I am, you just think, 'Oh my god, if she gets that coronavirus, you don't know what will happen to her,'" Spoon said. "Even for myself, I feel very healthy, but I don't know how much at risk I am because of the cancer."
Spoon said that they have been given no explanation for the delay in testing. As far as she knows, no one else at Travis Air Force Base has been tested, either. Meanwhile, a couple from the cruise that was expatriated to Britain reportedly told her they were tested both on the plane home and when they arrived in London. "That's the thing I find disturbing — there doesn't seem to be any consistent policy," Spoon said.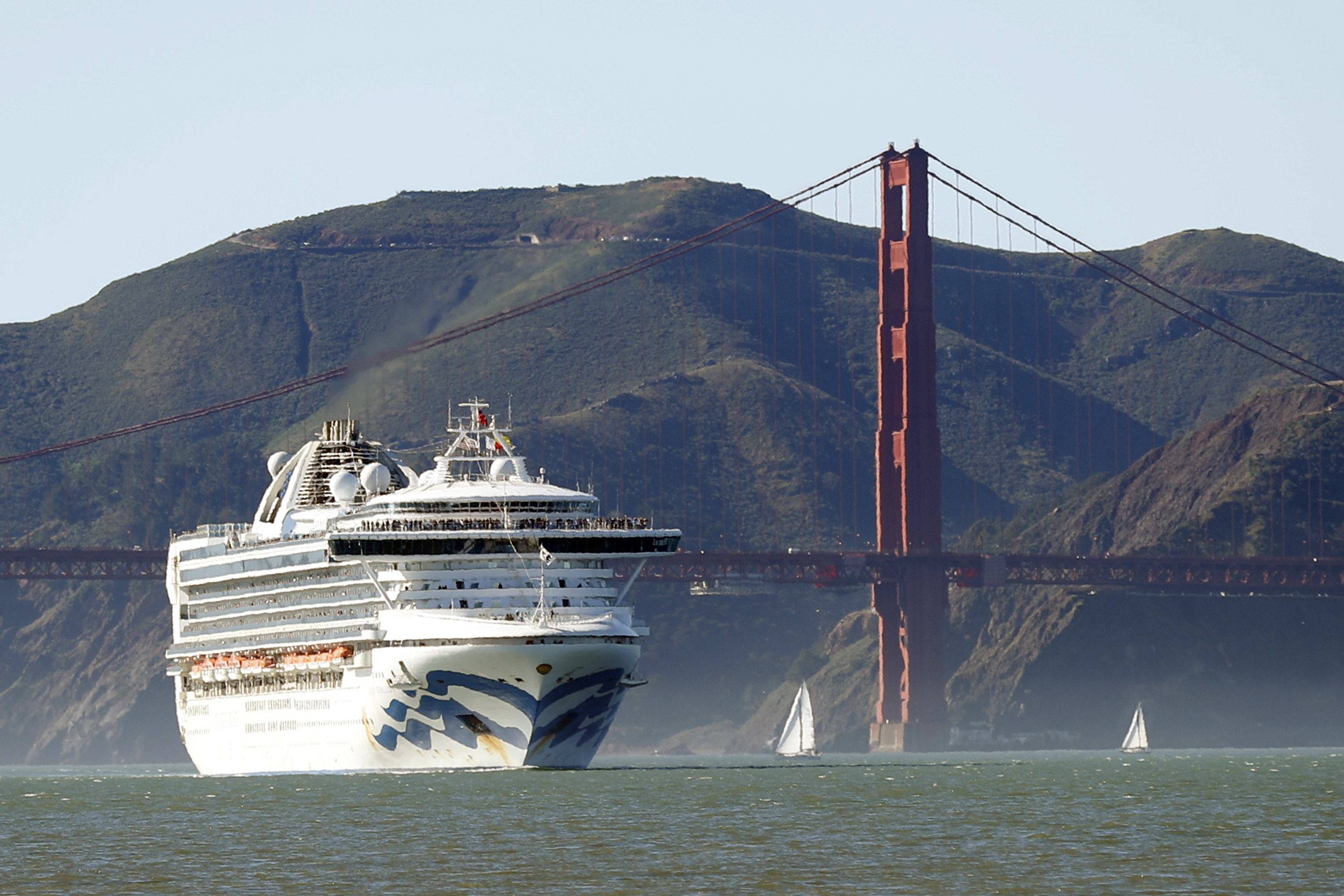 Another couple at the air force base told the Modesto Bee that they, too, had not been tested as of Thursday. Still others quarantined there, and those who know people who are quarantined, were also complaining about the lack of testing on social media, including in a Facebook group for Princess Cruises passengers.
The US Department of Health and Human Services and the California Department of Public Health did not respond to requests for comment.
At Travis Air Force Base, Spoon and her husband are staying in a hotel that she described as "kind of like a Hampton Inn," albeit one with staffers in hazmat suits and helmets. The evacuees can walk outside — so long as they wear masks and stay inside a chain-link perimeter flanked by Homeland Security.
Her husband said all the staff they were interacting with were doing their best, despite seeming like they had very little direction. "The incompetence coming out of DC is absolutely amazing," said Chuck Spoon, 78, a retired California state government employee.
As frustrating as the situation is, his wife said that everyone appeared to be handling it better than might be expected.
"The passengers on the whole have seemed to be taking it in stride. That's one advantage of having older people, they've seen many things," she said.
"Not this," she added. "But many things."