A South Carolina school resource officer who was caught on video throwing a high school student won't face federal civil rights charges.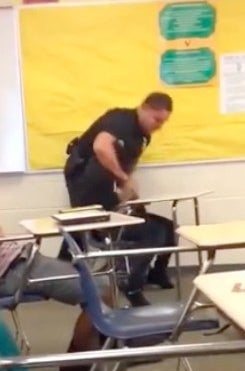 The Justice Department announced Friday, Jan. 13, that there was insufficient evidence to bring civil rights charges against officer Benjamin Fields who was seen on a video appearing to pick up a student and throw her out of her chair in the middle of a class.
"This decision is limited strictly to an application of the high legal standard required to prosecute the case under the federal civil rights statute; it does not reflect an assessment of any other aspect of the incident involving Fields and the Spring Valley High School student," the DOJ said in a statement.
The video was taken Monday at Spring Valley High School in Columbia, the Richland County Sheriff's Department confirmed to BuzzFeed News.
In the video, the officer walks over to the student, grabs her, and flips her onto the ground.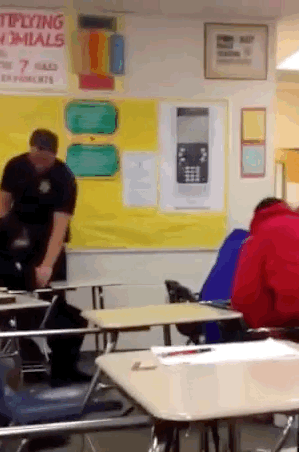 He then picks her up and throws her.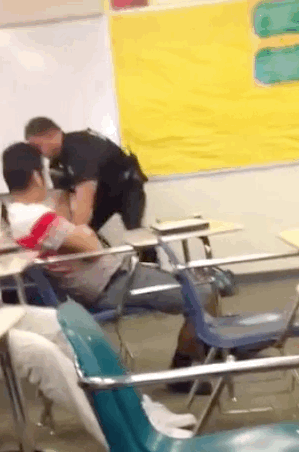 The other students watch silently as the officer pins the student's arms behind her back.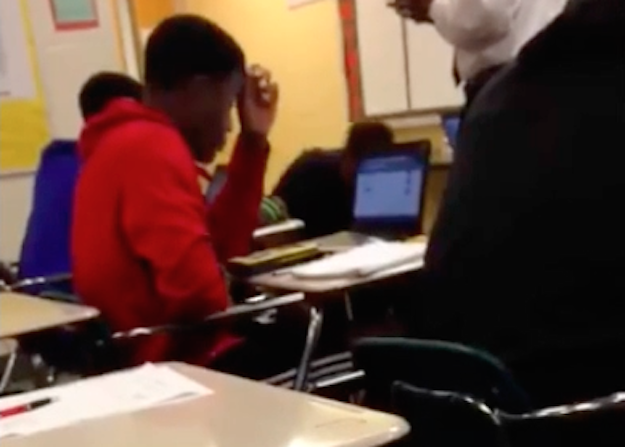 Fields joined the sheriff's department in 2004 and became a school resource officer in 2008. He is also the school football team's defensive line coach and strength and conditioning coordinator.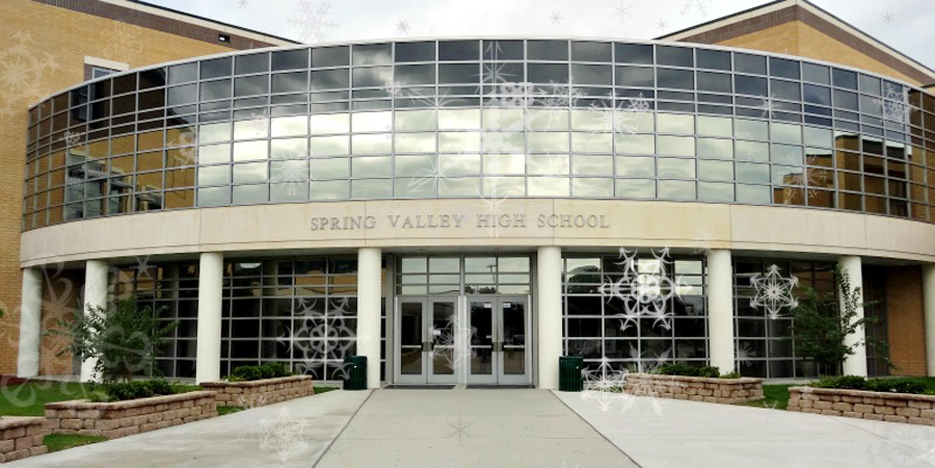 Fields was assigned to a district elementary school as well as the high school, and last year he was described as an "exceptional role model" to students, the Northeast News reported.
The district's superintendent, Debbie Hamm, said in a statement that school officials were "deeply concerned" about the video and that student safety was a top priority.
"The district will not tolerate any actions that jeopardize the safety of our students," Hamm said.
School officials were working with the sheriff's department to complete the investigation into the incident, she added.
James Manning, the chair of District Two School Board, called the video "extremely disturbing."
"The amount of force used on a female student by a male officer appears to me to be excessive and unnecessary," he said in a statement. "As the parent of a daughter in Richland School District Two I can assure you that we are taking this matter very seriously."
He added that Fields has been banned from all District Two property.
Fields has twice been named in lawsuits related to his work.
In 2007, a resident of an apartment complex accused him of becoming angry while investigating a noise complaint. Carlos Martin said Fields slammed him to the ground, cuffed him, kicked him, and sprayed a can of mace on him. His wife, Tashiana Anita Martin, took photos during the encounter and claimed that Fields directed another officer to confiscate her camera phone.
A jury in 2010, however, ruled in favor of Fields.
In 2013, a student at Spring Valley High School filed a lawsuit related to his expulsion. Ashton James Reese claimed Fields identified him as a gang member who had been involved in a fight that involved a number of students. Reese denied he was a gang member and claimed Fields didn't fairly show proof of the accusations.
In his lawsuit, he claims Fields "unfairly and recklessly targets African-American students with allegations of gang membership and criminal gang activity."
A trial is scheduled for January.
Spring Valley High School has a little more than 2,000 students, 52% of whom are black and 30% white.