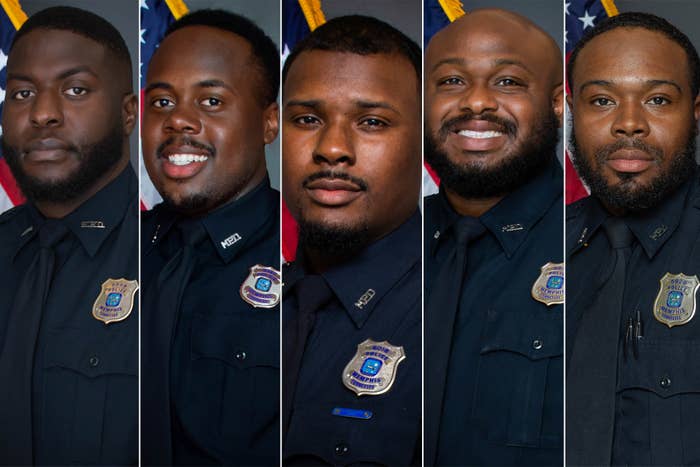 Five former Memphis police officers were charged with second-degree murder and other crimes in connection with the death of 29-year-old Tyre Nichols, who died after allegedly being beaten by cops during a traffic stop, officials announced Thursday.
Tadarrius Bean, 24, Demetrius Haley, 30, Emmitt Martin III, 30, Desmond Mills Jr., 32,and Justin Smith, 28, were indicted by a grand jury and booked at the Shelby County jail, according to the officials and online inmate records.
All five are charged with second-degree murder, aggravated assault, aggravated kidnapping, official misconduct, and official oppression, Shelby County District Attorney Steve Mulroy said.
"While each of the five individuals played a different role in the incident in question, the actions of all of them resulted in the death of Tyre Nichols, and they are all responsible," Mulroy told reporters during a news conference.
The five former cops, who are all Black, were fired last week after the Memphis Police Department's internal investigation determined that they violated several department policies, "including excessive use of force, duty to intervene, and duty to render aid."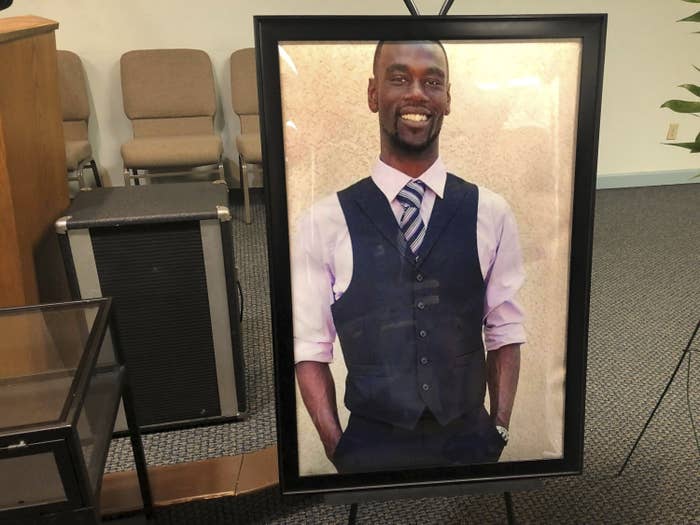 In a video statement posted Wednesday, Memphis Police Chief Cerelyn Davis said the officers were "found to be directly responsible for the physical abuse" of Nichols. The father and FedEx worker had been pulled over for reckless driving on Jan. 7 when multiple "confrontations" occurred between him and the officers, according to an initial account shared by police.
"Afterward, the suspect complained of having a shortness of breath, at which time an ambulance was called to the scene," police said.
Nichols arrived at the hospital in critical condition and died three days later, on Jan. 10. Officials have not released a cause of death, but an independent autopsy performed on behalf of Nichols's family indicated that he "suffered extensive bleeding caused by a severe beating," their attorneys said.
Attorneys Ben Crump and Antonio Romanucci, who are representing the family, said in a statement that the news of the charges "gives us hope as we continue to push for justice for Tyre."
"This young man lost his life in a particularly disgusting manner that points to the desperate need for change and reform," they said. "This tragedy meets the absolute definition of a needless and unnecessary death. Tyre's loved ones' lives were forever changed when he was beaten to death, and we will keep saying his name until justice is served."
The Tennessee Bureau of Investigations has been investigating the officers' actions, while the Department of Justice has also opened its own civil rights investigation into the incident.
Police have not released any additional information about the officers' interactions with Nichols, but his family believes the officers tased, pepper-sprayed, and brutally beat him to the point where he was "unrecognizable." The family has been sharing a graphic photo of Nichols laying in a hospital bed shortly before his death at protests over his death. In the image, his face appears swollen and bruised. A breathing tube is shown coming out of his bloodied mouth.
After viewing body camera footage of the incident earlier this week, the family's attorneys compared the alleged beating to that of Rodney King, whose 1991 beating at the hands of Los Angeles police sparked widespread outrage and riots following the acquittals of the officers who were responsible.
"Unlike Rodney, Tyre lost his life from this violent attack," Crump and Romanucci said in a statement. "How are we here again so many years later? These former officers must face the consequences of taking this young man's life and robbing his family of their loved one — justice is the only path forward."
On Thursday, Mulroy said the city of Memphis will release body camera footage and other videos of the incident sometime after 6 p.m. Friday. He confirmed that pepper spray was deployed and that Nichols experienced "serious injuries" during the incident.
"After some period of time of waiting around afterward, he was taken away by an ambulance," Mulroy said. He declined to go into further details about the suggested delay in Nichols receiving treatment for his injuries.
When asked to explain the reasoning behind the aggravated kidnapping charges, Mulroy said that at a certain point in the incident the officers' detention of Nichols — regardless of if it was ever a legal detention — "certainly became illegal."
In her video message Wednesday, Davis, the Memphis police chief, described the officers' actions as "not just a professional failing," but also "a failing of basic humanity toward another individual."
"This incident was heinous, reckless, and inhumane," she said.
The chief said other Memphis police officers remain under investigation for department policy violations. She urged the community to protest peacefully when the body camera footage is released to the public.
"None of this is a calling card for inciting violence or destruction," Davis said.