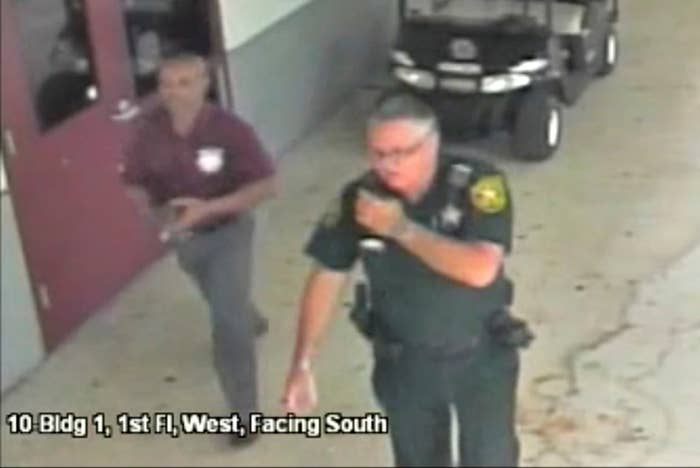 The Broward County Sheriff's deputy who waited outside Marjory Stoneman Douglas High School while a shooter opened fire, killing 17 people last year, has been arrested on child neglect charges relating to the mass shooting.
Former deputy Scot Peterson, 56, was fired and charged Tuesday with 11 criminal charges, including seven counts of child neglect, three counts of culpable negligence, and one count of perjury, in connection to what the Broward State Attorney's Office described as his "lack of response" to the Feb. 14, 2018, shooting.

"We cannot fulfill our commitment to always protect the security and safety of our Broward County community without doing a thorough assessment of what went wrong that day," Sheriff Gregory Tony said in a statement announcing Peterson's termination. "I am committed to addressing deficiencies and improving the Broward Sheriff's Office."
Officials said Peterson was booked into the Broward County Jail on $102,000 bond following an administrative disciplinary hearing at the sheriff's headquarters.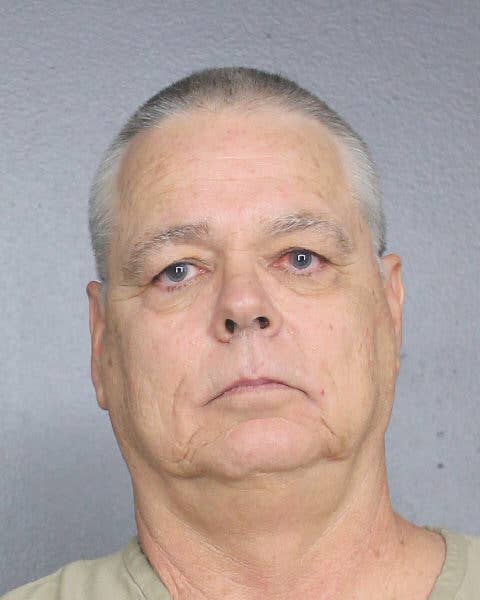 The charges are the culmination of a 14-month investigation by the Florida Department of Law Enforcement examining law enforcement's response to the shooting.
Peterson, who was the school resource officer at the Parkland, Florida, high school, was heavily criticized for taking cover as the massacre unfolded on Feb. 14. The 56-year-old retired a week after the shooting, explaining that he remained outside because he didn't know where the gunfire was coming from.
Dispatch records showed Peterson not only knew that the shots were coming from inside the freshman building, but that he directed his fellow officers to stay away from that location.
According to an affidavit for his arrest, Peterson attended multiple active shooter trainings throughout his career and most recently attended a four-hour training in April 2016. During that training, deputies were instructed to "immediately access what you have and prepare to respond" if they are on scene and hear gunshots.
"Remember, every time you hear a gunshot in an active shooter incident; you have to believe that is another victim being killed," the 2016 lesson plan read, according to the affidavit.
Peterson also testified that at the time he was an instructor for Broward County Public Schools' "Active Killer" course, the affidavit said.
If convicted Peterson faces a maximum of 96 and a half years in state prison, prosecutors said.
Lori Alhadeff, whose 14-year-old daughter, Alyssa Alhadeff, was killed in the attack, said she was happy to hear about Peterson's arrest.
"I am so happy that justice is finally being served and there is accountability for the lack of action of the coward that Peterson was and is," Alhadeff told WPTV. "He needs to serve a lifetime in prison for not going in that day and taking down the threat that led to the death of our loved ones."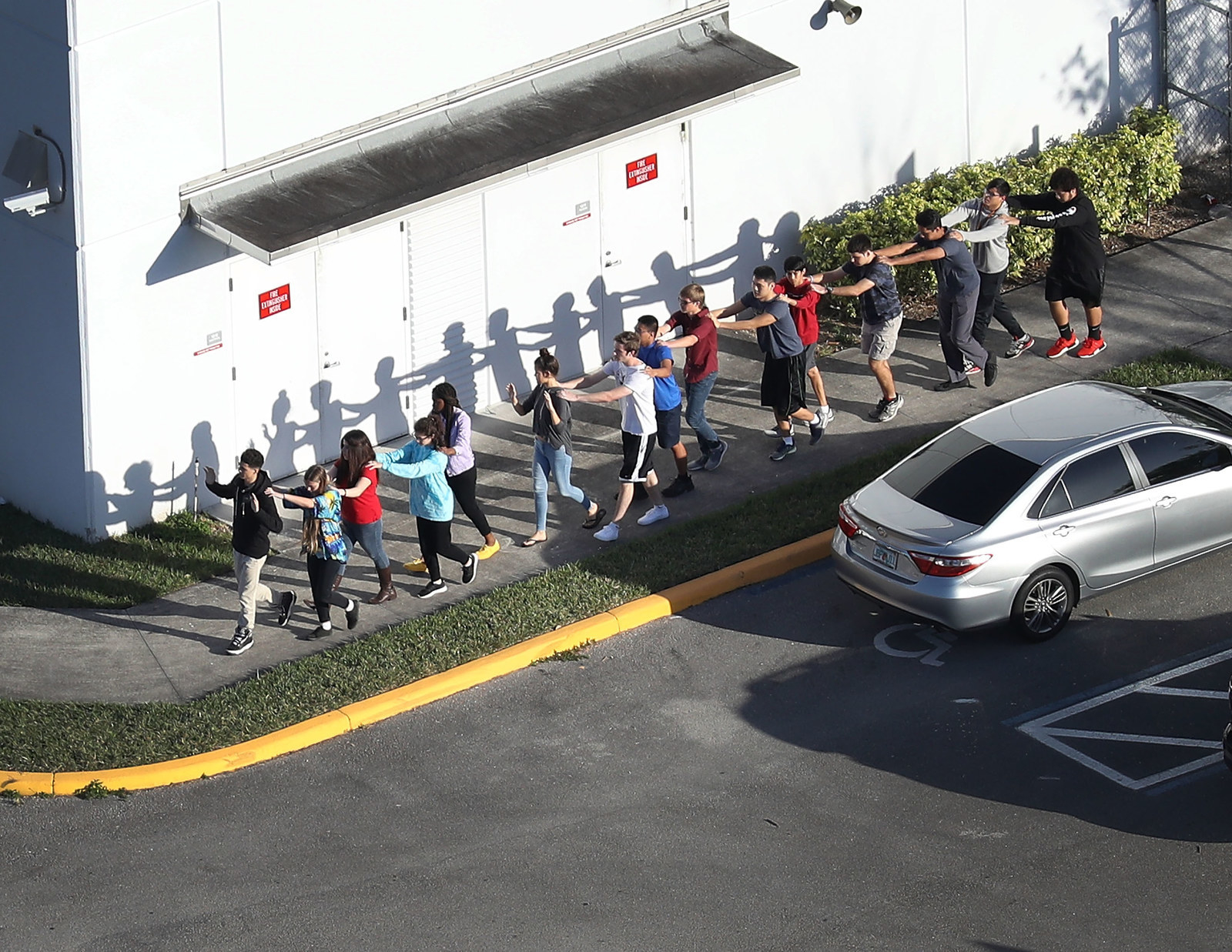 Following his retirement, Peterson was receiving more than $8,000 in monthly pension payments. It was not immediately clear whether Peterson would be required to forfeit his pension if he is convicted of any of the charges.
Florida law states that government officers and employees would not be entitled to retirement benefits if they are convicted of felonies involving a breach of public trust, like embezzlement or bribery.
A spokesperson from the Florida Department of Management Services, the agency tasked with administering public employee retirement benefits, declined to comment on Peterson's retirement benefits while his criminal case is ongoing.
As a result of its own internal investigation into the shooting, the sheriff's office also terminated Sgt. Brian Miller, the first supervisor to arrive on scene.
In a draft report released in December, the Marjory Stoneman Douglas Public Safety Commission found that when Miller arrived on scene he took time to put on his bulletproof vest and hid behind his car rather than rushing into the building.
The report, which was finalized and approved in January, also found that students are still unsafe and recommended dozens of measures to improve school safety, including arming teachers.
Last month, Florida Gov. Ron DeSantis signed a controversial bill allowing teachers to carry guns in schools, but officials in several school districts, including Broward County Public Schools, have said they don't plan to arm teachers.