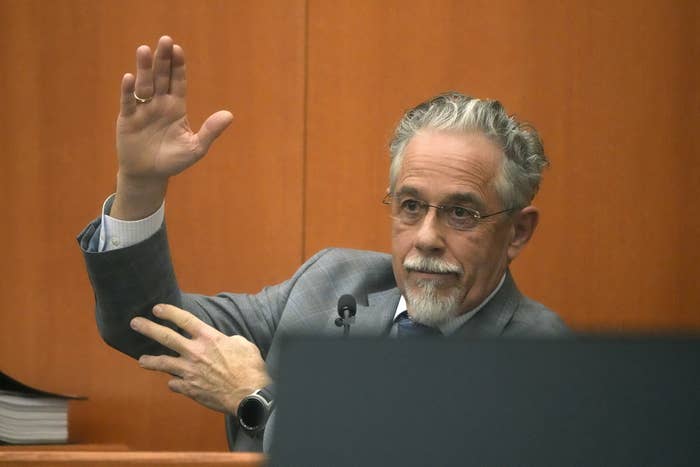 A retired Army optometrist who said he was left with permanent brain injuries after he and Gwyneth Paltrow crashed while skiing at a Utah resort in 2016 testified on Monday that the accident has completely altered his life.
"I'm living another life now," Terry Sanderson said during the civil trial over the collision. "I can't ski anymore. I was told that if I did and had another crash that I would wind up full-time in a nursing home."
Sanderson, 76, who is suing Paltrow for $300,000, has accused the Goop founder and actor of crashing into him at Deer Valley Resort, causing him to suffer four broken ribs, a concussion, and a traumatic brain injury. But Paltrow, who is countersuing Sanderson for $1 and her attorneys' fees, testified last week that Sanderson actually rammed into her. A jury will decide who is telling the truth.
During his testimony in court, he provided his own recollection of the incident and described the long-term impacts of his injuries on his life, saying that he now struggles to communicate, has difficulty remembering how to drive to familiar places, and that others have told him his personality has changed.
"Something's wrong in my essence and what I bring to the table," Sanderson said. "Communication is not as smooth. It's been more difficult — no question — and [family members have] told me they've noticed some changes."
He testified that he broke up with his girlfriend after the accident, saying that he wasn't the same person he was before and didn't want her to feel like she had to stick with "a crippled vet." Sanderson said he also never travels alone anymore because he doesn't feel "as secure" and that he now spends 90% of his time at home.
"I've been ... a self-imposed recluse, just not feeling as fun, not feeling as engaged in other things," he said. "[I] just don't have that same spark I had."
While on the witness stand, Sanderson testified that he was skiing down the right side of the run when he heard "a blood-curdling scream."
"It was ahhh and then boom," Sanderson said, smacking his hands together. "It was like somebody was out of control and going to hit a tree and was going to die."
He said he then felt someone crash into his back sending him "absolutely flying."
"All I saw was a whole lot of snow," Sanderson said. "It's quite a ways to hit the ground and I just said, OK, you got to protect your face and your head, and that's the last thing I remember."
He testified that he didn't remember if he hit his head on the ground, saying that "everything" went black and all he could hear was the voice of a man who sounded angry with him. At first, Sanderson said he couldn't make out what the man was saying but then heard the person tell him, "You hit somebody, you hurt somebody."
"Did you know who he was?" his attorney Kristin VanOrman asked.
"I had no idea," Sanderson said. "It was just a very angry person bullying me into believing something that I didn't think could happen."
He said he remembered apologizing "to placate this guy" and said he was sorry twice. In his head, it sounded like he was whispering, Sanderson testified, saying that his lips were moving to make out "I'm sorry," but he couldn't hear the words coming out of his mouth.
Paltrow testified last week that she cussed Sanderson out after she said he crashed into her back, causing the two to fall to the ground. On Monday, Sanderson testified that he didn't hear her voice at all.
"I only heard a male voice," he said. "I heard nothing that maybe happened before I came to that point in consciousness."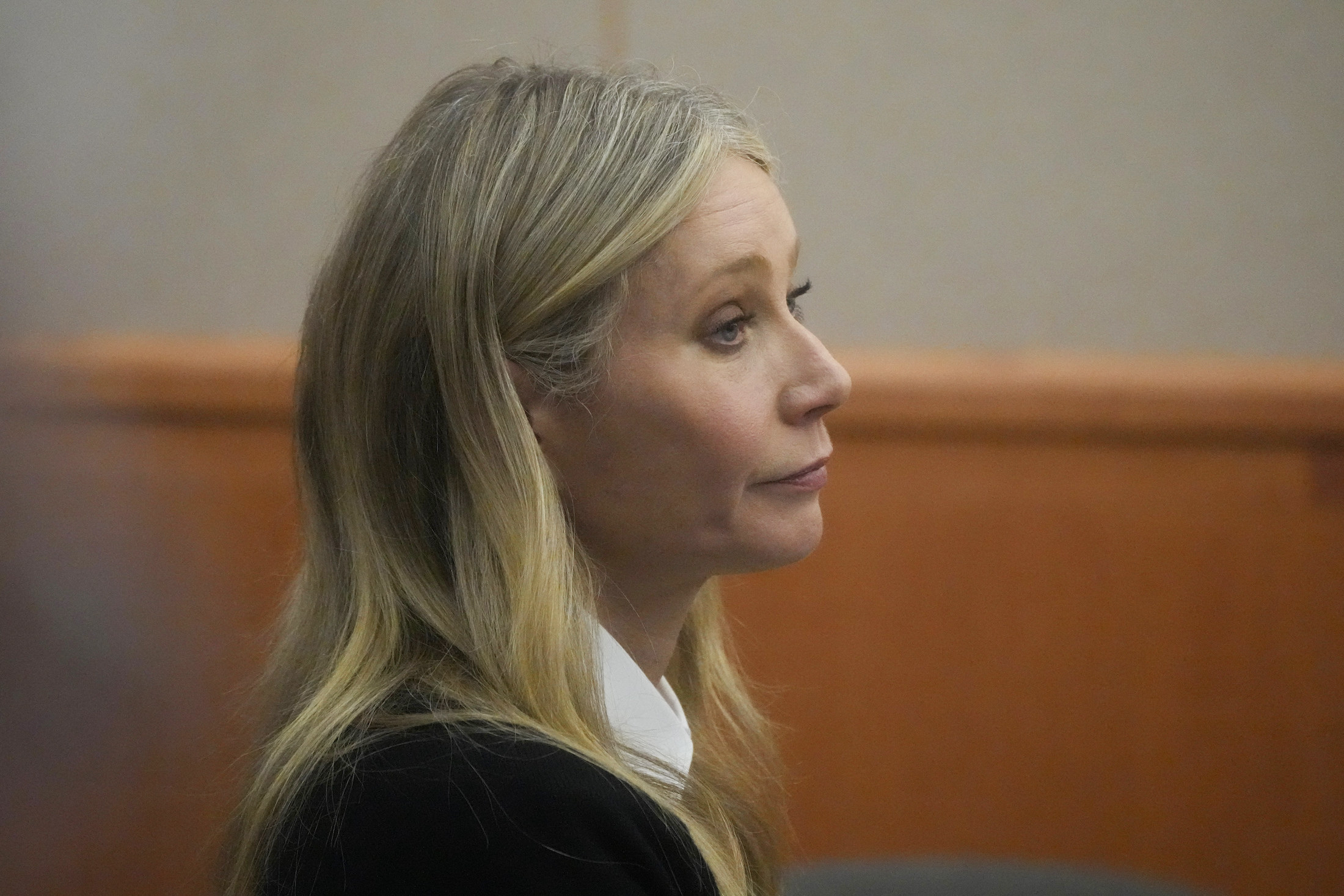 On Monday afternoon, jurors also heard testimony from Paltrow's ski instructor Eric Christiansen, who was previously identified by Sanderson's attorneys as the man who allegedly yelled at him after the crash. Christiansen contradicted several parts of Sanderson's testimony, including the claim that he yelled at the retired optometrist. And while he did not witness the moment the two collided, the instructor said that based on what he saw immediately before and after it would have been "almost impossible" for Paltrow to have crashed into Sanderson's back.
Christiansen said he had noticed Sanderson skiing down the run prior to the crash and that he was moving "much faster than anybody else on the slope."
"That's number one why he would be the uphill skier," he said.
Christiansen said that after the collision, he saw the two sliding down the slope with Paltrow on top of Sanderson, noting that "it would be very difficult to be underneath her if he hadn't hit her from behind."
The ski instructor confirmed that Sanderson said he was sorry twice, but he also testified that Sanderson stated that Paltrow had "just appeared in front of [him.]"
During cross-examination by Paltrow's attorney Steve Owens, Sanderson denied making that statement.
"So he just made that up?" Owens asked.
"Must have," Sanderson said.
"Deer Valley just falsified a record?" Owens said.
"I never would have said that," Sanderson replied. "I knew where it came from."
He is expected to continue testifying under cross-examination later this week.