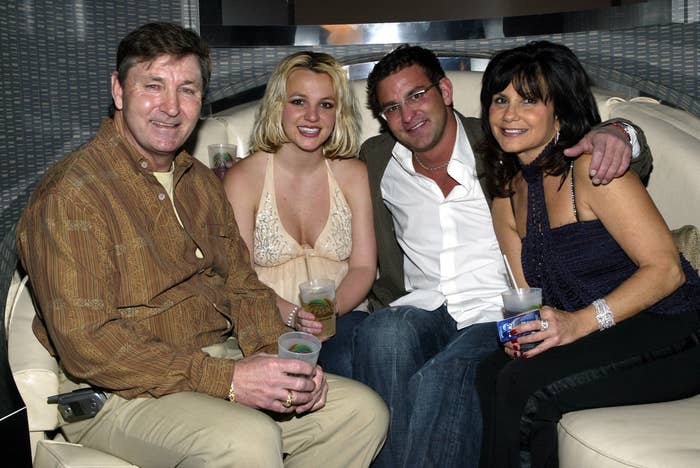 LOS ANGELES — Britney Spears' attorney accused her father of wasting her fortune, revealing new details about how Jamie Spears' oversight of her conservatorship allegedly allowed him to enrich himself and his friends.

A Tuesday court filing, which is aimed at blocking Jamie Spears' request that the 40-year-old pop star continue to pay his legal fees even though she is no longer in a conservatorship, details years of alleged financial misconduct and abuse. Among the accusations, Spears' attorney Mathew Rosengart claims that Jamie Spears paid himself more than $6 million from his daughter's estate, used his role as her conservator to benefit his own career as a chef, and isolated the singer by silencing and removing those who disagreed with him or the court-mandated arrangement.
And during a heated court hearing on Wednesday, Rosengart said he is now seeking more information on alleged surveillance, including whether Jamie Spears read his daughter's communication with her then-lawyer and then-therapist.
"These are significant, serious, credible allegations," Rosengart told the judge.
Among the documents filed this week was a 27-page declaration from former FBI special agent Sherine Ebadi, now a forensic investigator at Kroll Associates Inc., who corroborated, among other things, the alarming allegations revealed by the New York Times' Controlling Britney Spears documentary that Jamie Spears monitored ​​all communication on his daughter's phone and instructed her security team to place an audio recorder in her bedroom. The efforts to surveil Britney Spears included her romantic interests, her mother Lynne Spears, and even her massage therapist, according to the documents.
The new details came as Los Angeles County Superior Court Judge Brenda Penny works to resolve pending requests to pay the attorneys who represented Spears and her conservators, as well as reports accounting for the money that went into and came out of her estate in 2019 and on. On Wednesday, Penny approved a petition to pay Spears' former conservator Jodi Montgomery, who oversaw the singer's personal affairs for two years, and her attorneys. The judge also heard arguments related to Jamie Spears' petition asking that his daughter's estate pay for his new attorney, Alex Weingarten, who charges $1,200 an hour.
"Plainly, giving James Spears's new lawyers a blank check to be paid 80% of their fees for defending his misconduct—and leaving Britney in the unenviable position of having to litigate to [claw] back waste—is not in Ms. Spears's best interests," Rosengart wrote in his filing Tuesday. "Instead, it would open a Pandora's box of mischief."

Jamie Spears' attorneys did not immediately respond to BuzzFeed News' request for comment. But during Wednesday's hearing, Weingarten called the misconduct allegations against his client "bogus."
"They're all nonsense, they're either demonstratively false or taken out of context," he told the court. "It's important [to say] because these are hearings that are being covered and watched by the world."
He also accused Rosengart of leaking sealed reports to the press and said that the pop star was spreading false information in her Instagram posts.
"Lies!" Rosengart retorted as he denied sharing confidential documents with reporters.
During the hearing, Rosengart called for the judge to consider the matter of attorneys' fees in a new hearing that would include evidence of the newly alleged misconduct. A court date of July 27 was set to deal with those issues.
Attorneys for Britney Spears and Lynne Spears also agreed to return on March 16 to discuss the mother's request that her daughter's estate cover approximately $650,000 in legal fees that her attorneys say were incurred fighting the conservatorship.
Jamie Spears was removed by the court as conservator of the pop star's estate in September, and the conservatorship was ultimately terminated in November. The unraveling of the legal arrangement, which allowed him and others to control her life and finances for more than 13 years, came after Britney Spears publicly denounced the conservatorship as "abusive" in an explosive hearing last summer.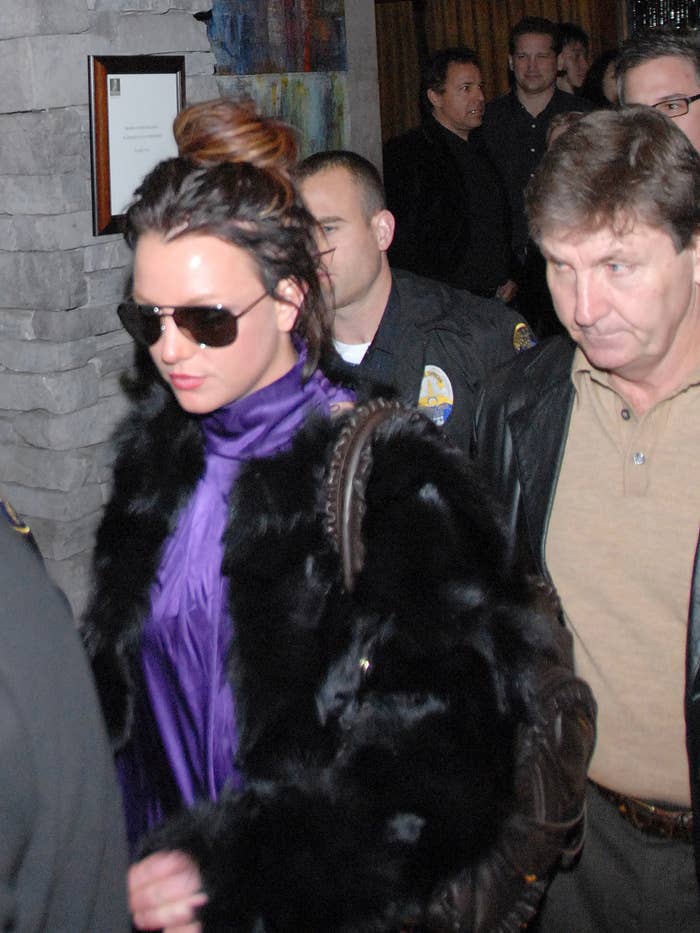 Since then, the singer's new legal team has been investigating her father's administration of her affairs. In previous court filings, her attorneys raised objections to a number of payments that Jamie Spears had made in recent years. If they find evidence that he misappropriated his daughter's money or engaged in any other misconduct, as Tuesday's filing suggests they have, Rosengart has said she will sue.
According to the documents, Jamie Spears' misconduct goes all the way back to 2008, when he first petitioned the court to create the conservatorship. At the time, he did not have a steady income and owed at least $40,000 to Tri Star Sports & Entertainment, the business management firm run by his friend Lou Taylor, for a loan the company had provided him, the documents said. Still, despite the inherent conflict of interest, Jamie Spears hired Tri Star to manage the conservatorship, an arrangement that allegedly allowed the company to reap millions of dollars from Britney Spears' estate.
According to the documents, Jamie Spears later authorized $153,759 from Britney Spears' estate to pay for Taylor's legal fees in a lawsuit she filed against a #FreeBritney supporter who created a parody site under her name. He did this even though his own attorneys concluded that there was "no connection" between the pop star and the lawsuit and that having her estate pay for Taylor's legal fees was a "tenuous" request, according to the filing.
Britney Spears' legal team also claimed that Jamie Spears had used her money to pay for his personal legal fees related to the domestic violence restraining order issued against him after he allegedly physically attacked one of her sons, then–13-year-old Sean Preston, during a custody visit in 2019.
The documents also allege that Jamie Spears engaged in "self-dealing" with regard to properties his daughter owned in Louisiana and his attempts to restart his career as a cook. In one instance, he allegedly sold parcels she owned at a loss of $800,000. Britney Spears' legal team also alleges in the filing that her father had persuaded his daughter's tour staff to help him pitch a television show called "Cookin' Cruzin' & Chaos With James Spears" and used money he took from her estate to retrofit a tour bus for his catering business.
The investigation into this issue and other allegations of misconduct is ongoing, according to the documents, but Rosengart contended that had it not been for the money Jamie Spears reaped from his daughter's estate he would not have been able to afford the bus.
"If Mr. Spears could afford to buy himself a tour bus worth hundreds of thousands of dollars, using money that—one way or another—came from Britney's Estate, he can afford to pay his attorneys to help him satisfy his limited remaining fiduciary duties," Rosengart wrote.