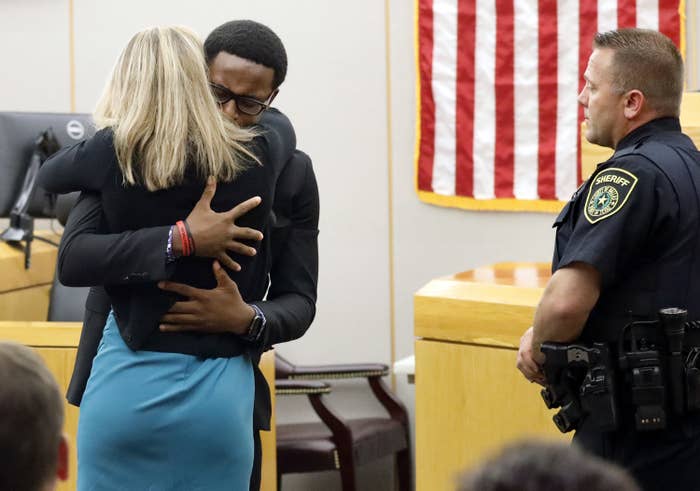 The younger brother of Botham Jean, who was shot and killed by Amber Guyger in his own apartment, hugged the former Dallas police officer and offered his forgiveness after a jury sentenced her to 10 years in prison Wednesday.
"If you truly are sorry — I know I can speak for myself — I forgive you," Brandt Jean said in court. "I love you as a person and I don't wish anything bad on you."
He then walked over to Guyger, 31, and embraced her as she cried in his arms.
Guyger, a four-year veteran of the Dallas police force, was found guilty of murder on Tuesday for fatally shooting Botham Jean, her 26-year-old unarmed neighbor, in his apartment on Sept. 6, 2018, after she allegedly mistook it for her own.
During the trial, Guyger described how she felt after killing an innocent man, saying that she hates herself "every single day."
"I wish he was the one with the gun who had killed me," Guyger said during her testimony Friday, referring to Jean. "I never wanted to take an innocent person's life."
In addressing Guyger on Wednesday afternoon, Brandt Jean also said he didn't want her to go to prison for the killing.
"I want the best for you because I know that's exactly what Botham would want you to do, and the best would be give your life to Christ," he said.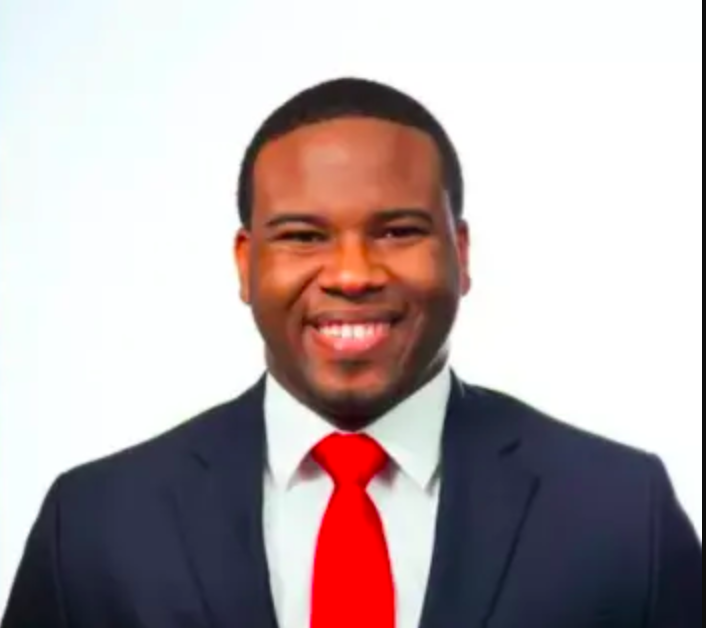 Judge Tammy Kemp also hugged Guyger following the sentencing hearing and gave her a personal Bible.
Speaking to reporters after the sentencing, Botham Jean's mother, Allison Jean, criticized the investigation into her son's death and called on the city of Dallas to "clean up" the police department.
"Ten years in prison is 10 years for her reflection and for her to change her life, but there is much more to be done by the city of Dallas," Allison Jean said. "The corruption that we saw during this process must stop."
She also called out what she described as "poor training" of Dallas police or "the poor use of what should have been training."
Guyger, who was off duty but in uniform at the time of the shooting, testified that she decided to confront Botham Jean rather than take cover and radio for help, as police protocol dictates, because "that was the only option in [her] head."
She also said that she intended to kill Jean when she pulled the trigger.
"If Amber Guyger was trained not to shoot in the heart, my son would be standing here today," Allison Jean said. "He was no threat to her; he had no reason to pose a threat to her, because he was in his own apartment in his sanctuary."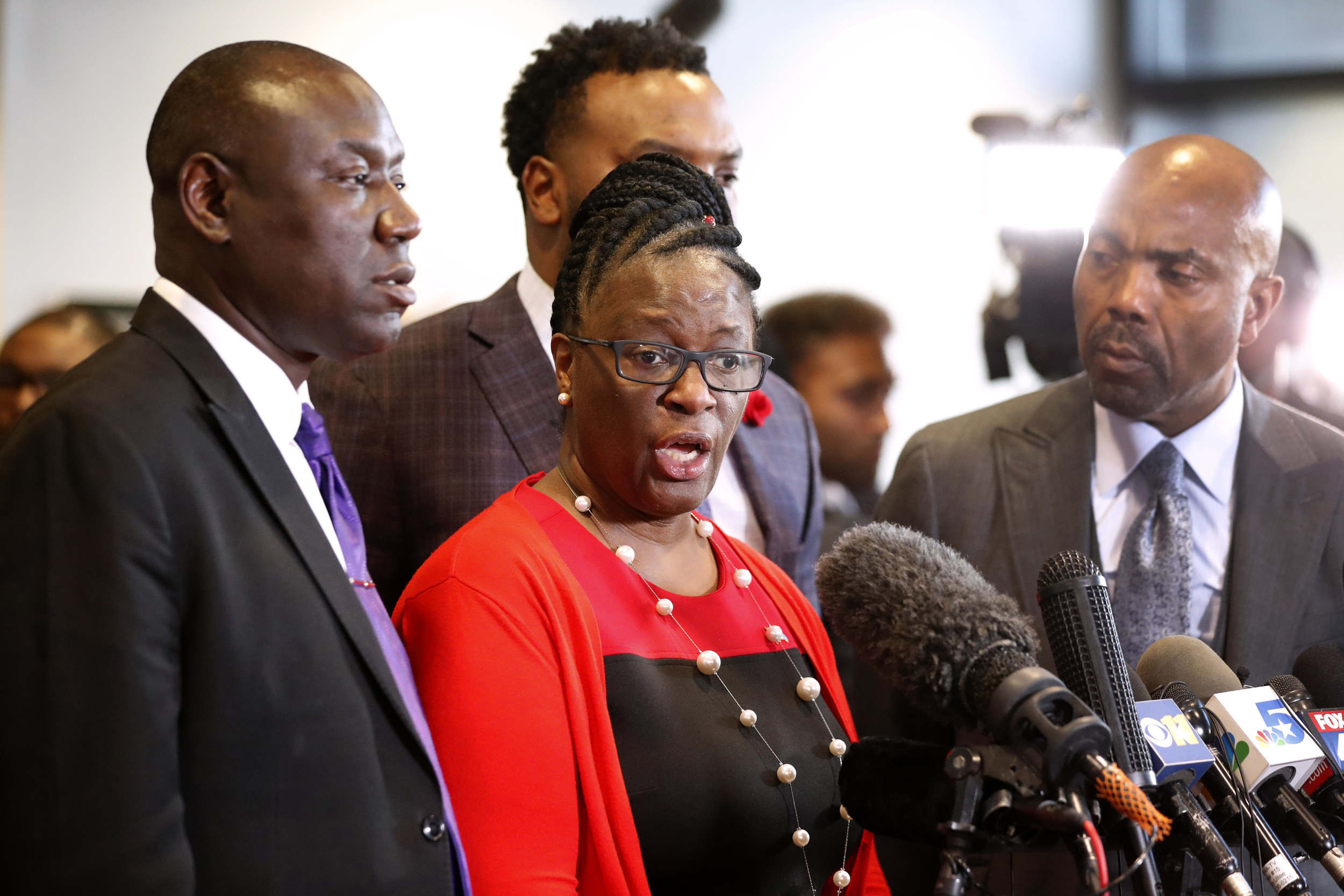 Dallas County District Attorney John Creuzot said he expected the jury to deliver Guyger a longer sentence but that he respected their decision.
When asked about Brandt Jean's forgiveness and embrace of Guyger, Creuzot said he had never seen anything like that in his more than three decades of experience in the criminal justice system.
"That's an amazing act of healing and forgiveness that is rare in today's society and the society that we live in," he told reporters. "That young man is 18, and he is a leader. And he should guide us in healing."